Margaritaaaahs! I've gone around town drinking all of the margaritas for this list. Some are fruity, some are spicy, but most of all, they are all FRESH! So, what makes a good margarita? The typical answer is tequila, something sweet or spicy, and lime, but these St. Pete restaurants and bars have gone above and beyond, and completely out of the box, to create some interesting and unique margs. Here are the top 7 fresh margaritas in St. Pete that you must try to keep you feeling buzzed and ready to party/salsa/drink more.
Due to popularity, I was going to include VIP Lounge & Mexican Restaurant on this list but when I went to visit and told the bartender that I was writing this blog, she didn't care at all and served me a drink in a plastic cup without showing any interest or excitement. When we sat down inside for lunch, they didn't have a cocktail menu to show us and by the time they found one, we were halfway through our meal. I decided to keep this list true to my personal opinion, and my experiences always go into consideration when creating a "top" list. I hope you understand.
These are listed in alphabetical order because they were all so delicious. With salt around the rim or not, I enjoyed these tasty, colorful and strong margaritas and hope that you do too!
1. El Agave Bar
6410 Gulf Blvd
St Pete Beach, FL 33706
El Agave Bar Facebook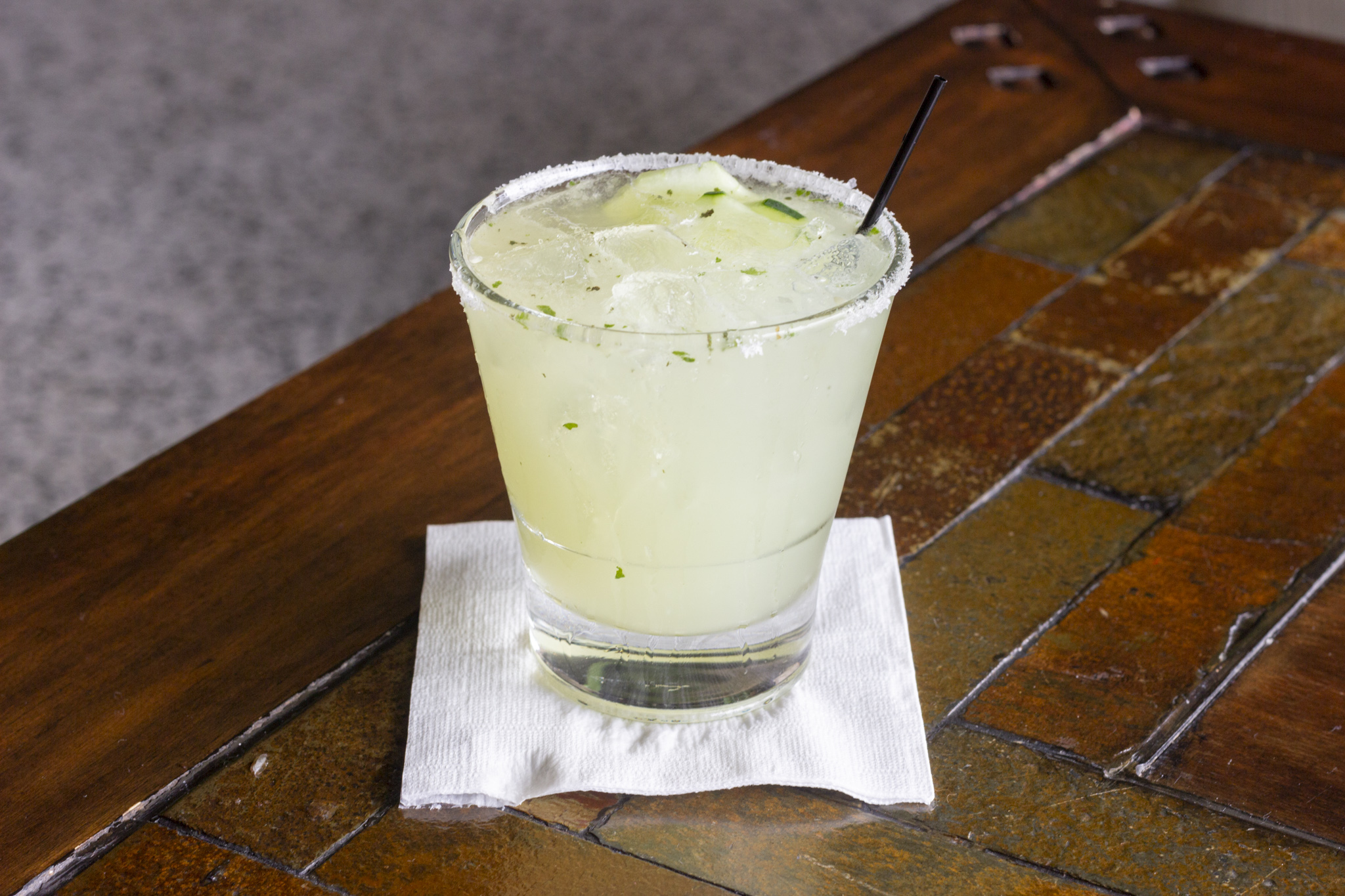 Down a margarita or two and head to the beach! El Agave Bar is steps away from the beautiful St. Pete Beach and next door to El Agave Restaurant. This family-owned establishment has true, Mexican margaritas made fresh at the bar. I tried La Flaca and their house and could not be more impressed. The La Flaca margarita is made with Organic Tequila, Cucumber, Mint, Lime and Agave. The house is a family recipe, but trust me it was so fresh and tasty. They were both strong with just the right amount of flavor to tequila ratio.
2. Nueva Cantina
1625 4th Street South
St. Petersburg, FL 33701
(727)851-9579
Nueva Cantina Website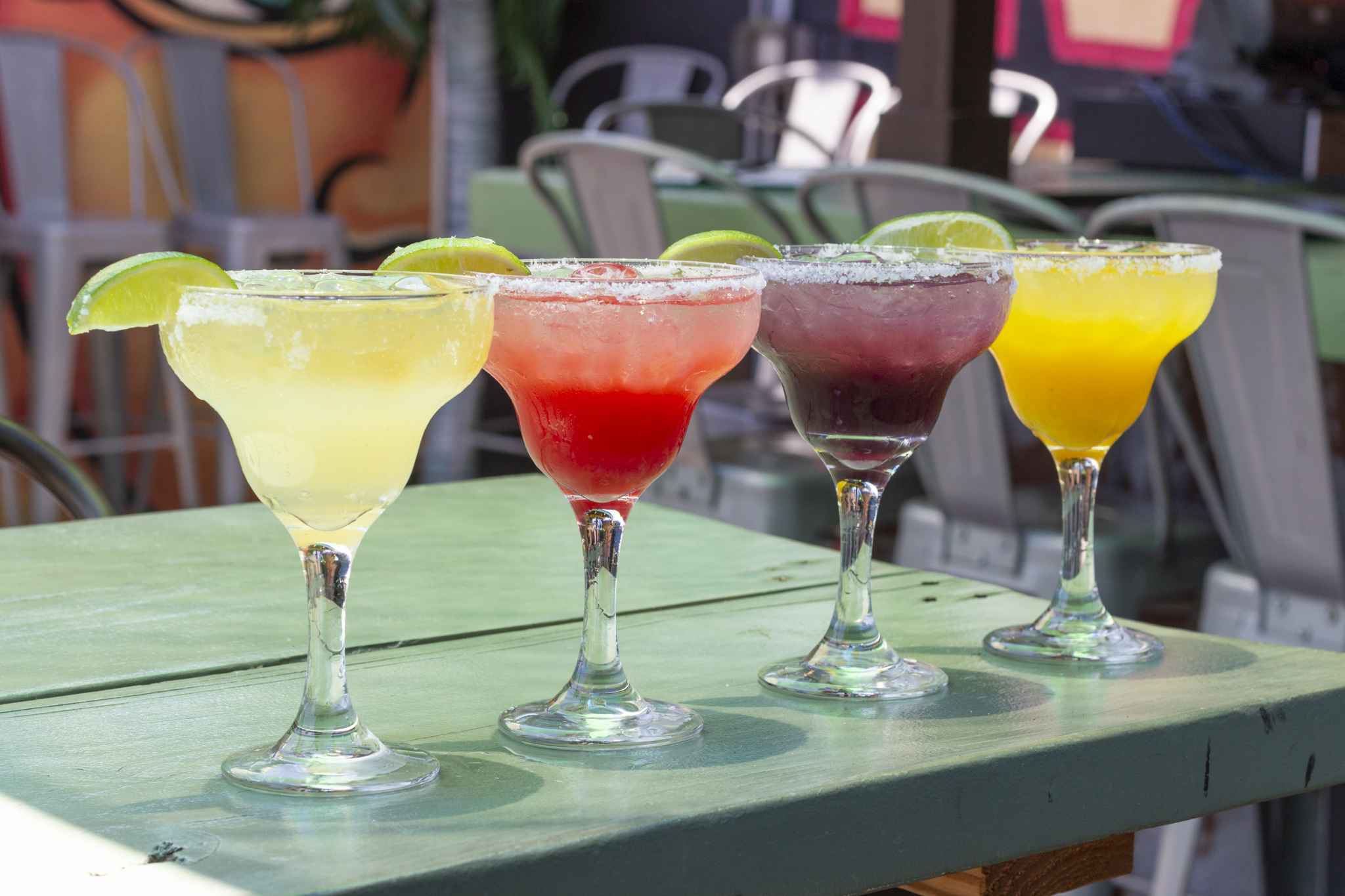 Nueva Cantina is a great spot for an Instagram worthy margarita, and they taste AMAZING! They have a great tequila menu if you have a favorite or want to try something new. They also make their sour mix from scratch with fresh ingredients. The Nueva Classic is Cazadores Reposado Tequila, Grand Marnier, Agave Nectar and Fresh Lime Juice.  The three pictured on the right are Build-A-Ritas where you pick your tequila, then add a liqueur, and finally add your favorite fruit with options like strawberry, mango, blueberry, cucumber, and jalapeño. With the size of these, just one will make you want to salsa, but they are so good that you'll probably want another. On Wednesday from 2-6pm they have $3 margaritas and $12 pitchers.
3. Numex Chile
2710 Central Ave
St. Petersburg, FL 33712
(727)592-4326
Numex Chile Website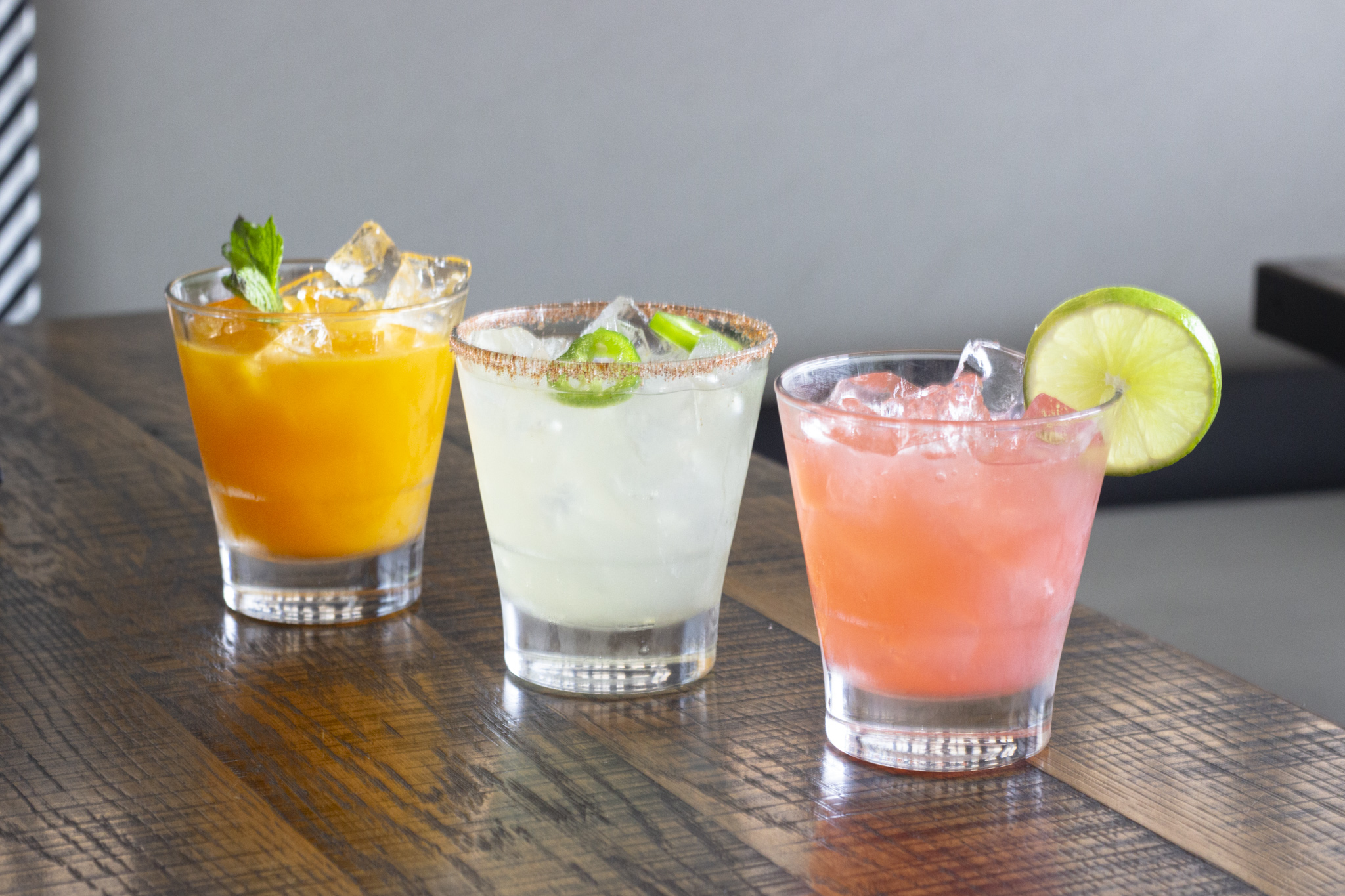 Did you hear? Numex Chile just got their liquor license and thank God because these margaritas were beyond great. The St. Pete Sunshine is Milagro Blanco Tequila, Carrot, Lemon, Passionfruit and Mint. It is refreshing, and it almost tastes healthy, with tequila of course. The Down the Hatch is spicy with Milagro Reposado Tequila, Fresh Lime, Hatch Chile Cane Syrup and Jalapeño. If you prefer spicy margs, I would definitely recommend this one to feel extra heated inside. The Santa Fe Fresca was my favorite of the three with Milagro Blanco Tequila, Organic Agave Nectar, Prickly Pear and Strawberry. Since I love fruity, this was an obvious 'yassss' from me.
4. Red Mesa Cantina
128 3rd Street South
St. Petersburg, FL 33701
(727)896-8226
Red Mesa Cantina Website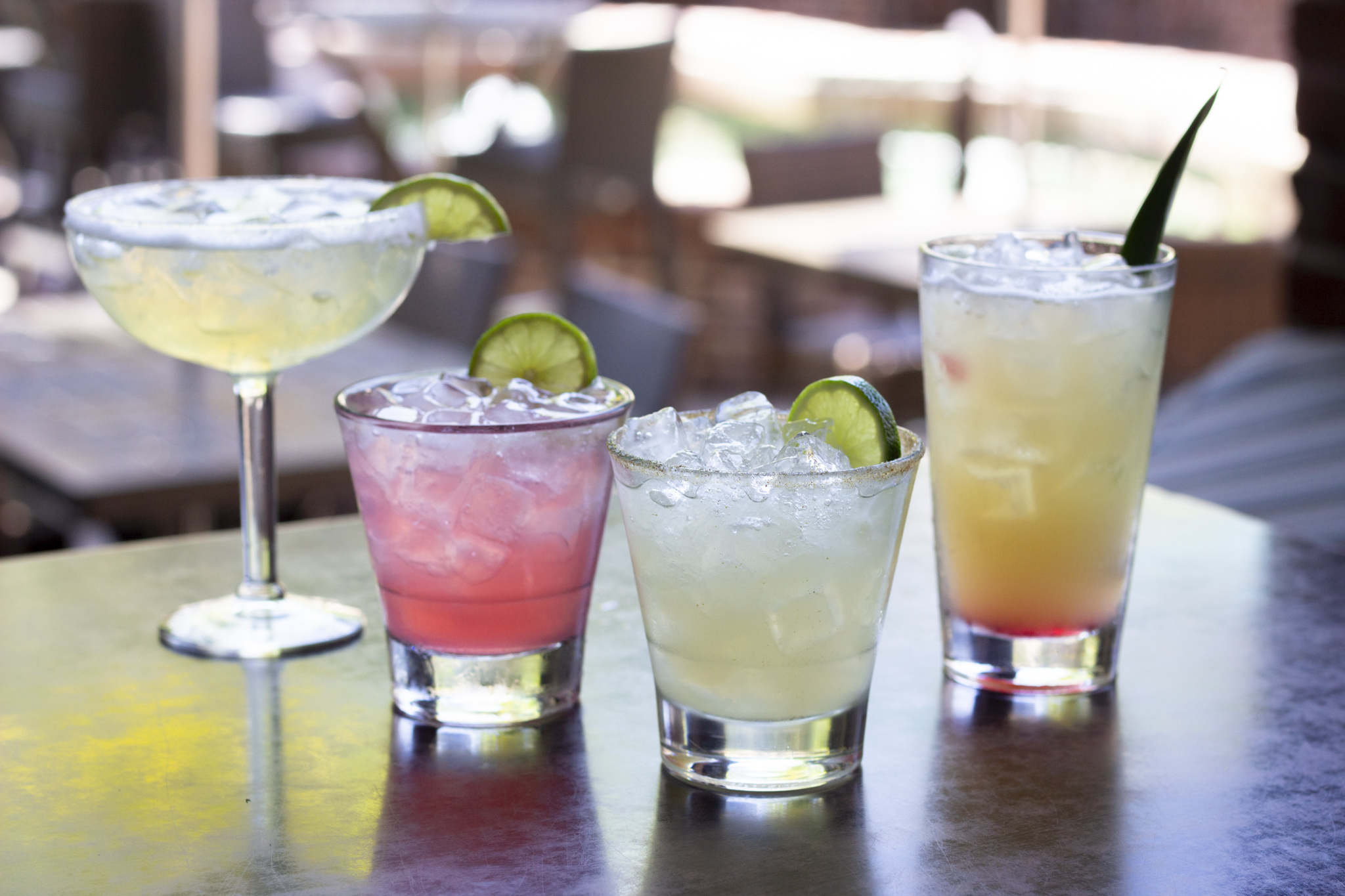 Okay St. Pete friends and family, are you ready for this? Red Mesa Cantina has the most tequila options in the area by far with 450 tequilas and 150 mezcals. Are you impressed yet? Wait until you try one (or all) of these!
The house margarita is on tap, pretty simple but the best price for only $3 during happy hour. The Floridita is one of my favorites on the entire list, made with Don Julio Plata Tequila, House-Infused Hibiscus Agave Nectar, Fresh Lime Juice and Hibiscus Water. It's light and sweet but not too sweet, and it's pink so come on! The Mezcalero Margarita is Pelotón de la Muerte mezcal, Ancho Reyes Verde, Agave Nectar, Fresh Lime Juice and a Cumin-Salt Rim. This is different from a typical fruity or spicy margarita. It tastes more earthy and smoky. I'd try this if you're looking for something out of the ordinary. The Sonoran Sunset is Cuervo Tradicional Reposado Tequila, Cointreau, Pineapple, Jalapeño, Fresh Lemon Juice and House-Infused Hibiscus Agave Nectar. I had to order this because I love pineapple and jalapeño on my pizza, haha. But seriously this one has a kick from the jalapeño but then a refresh from the pineapple. It is made with lemon juice instead of the usual lime juice. It's smooth and flavorful.
I can't say enough about how amazing all of these were in their own way. You can also design your own margarita with so many flavors and tequilas to choose from. I give Red Mesa Cantina my personal vote for the best margaritas in St. Pete, because they killed the game with all of these.
5. Sea Critters Cafe
2007 Pass a Grille Way
St. Pete Beach, FL 33706
(727)360-3706
Sea Critters Cafe Website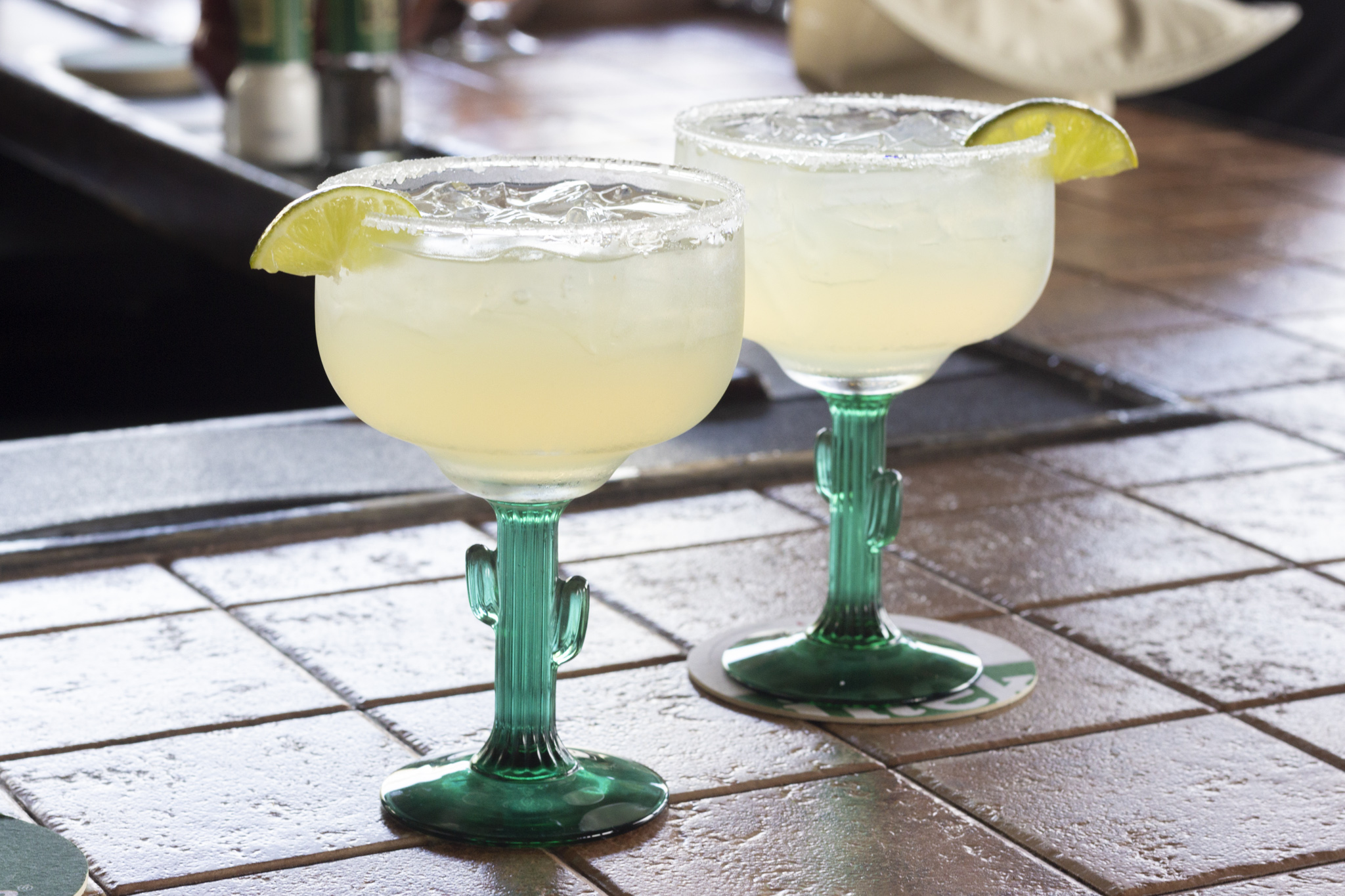 Let me start by saying that I sat outside when it was 95 degrees, but it was worth it because these house margaritas cooled us off and we had a nice water view. The people here were extremely friendly, so on top of a good margarita, good conversations were also shared. The bartender admitted that more than half of their overall sales are margaritas which is mind-blowing since there is only this one to choose from! It was delicious, simple, and fresh. They hand-squeeze the limes, and you can get it fresh or frozen. I recommend going when it's not as hot, but if you do, order yourself a few of these to cool you off!
6. The Lure
661 Central Ave N
St. Petersburg, FL 33701
(727)914-8000
The Lure Website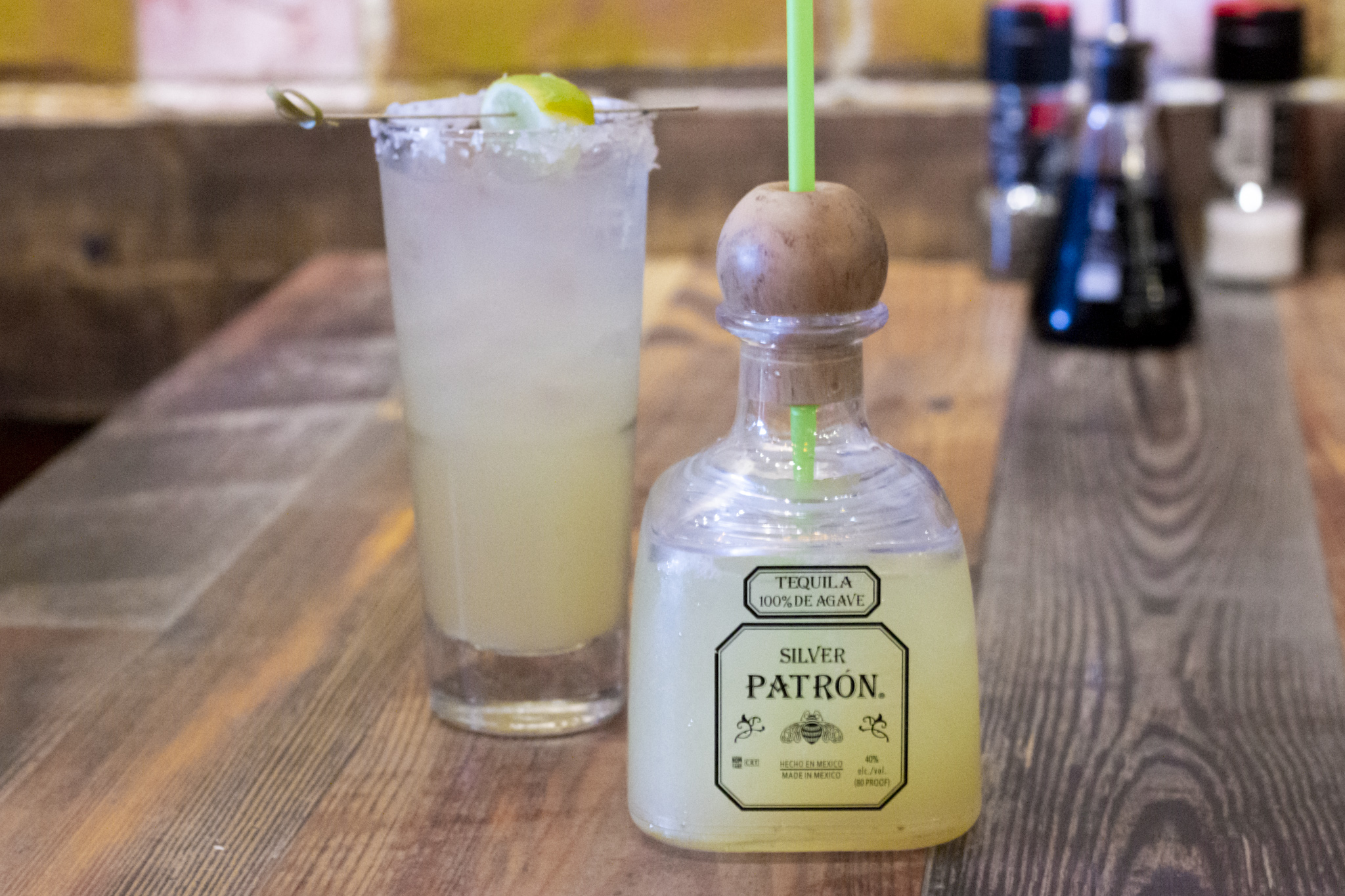 The Lure has a cool vibe and a great menu. When I saw they had margaritas I was excited and the presentation of The "Skinny" LURrita is impressive. It is the most unique way I've ever been served a margarita—in a Patron bottle! The OG Margarita is Corazon Silver Tequila, Tipplers Orange Liqueur and House Made Sour. I have to say, this was the strongest margarita on the list, so beware! With simple and fresh ingredients, The OG Margarita was a perfect cocktail pick-me-up. The "Skinny" LURrita is Patron Silver Tequila, Lime Juice, Agave and a Splash of OJ. Have a margarita with fewer calories but still get a buzz? Sign me up! It was good and the splash of orange juice helped add some flavor. 
7. The Mill Restaurant
200 Central Ave #100
St. Petersburg, FL 33701
(727)317-3930
The Mill Website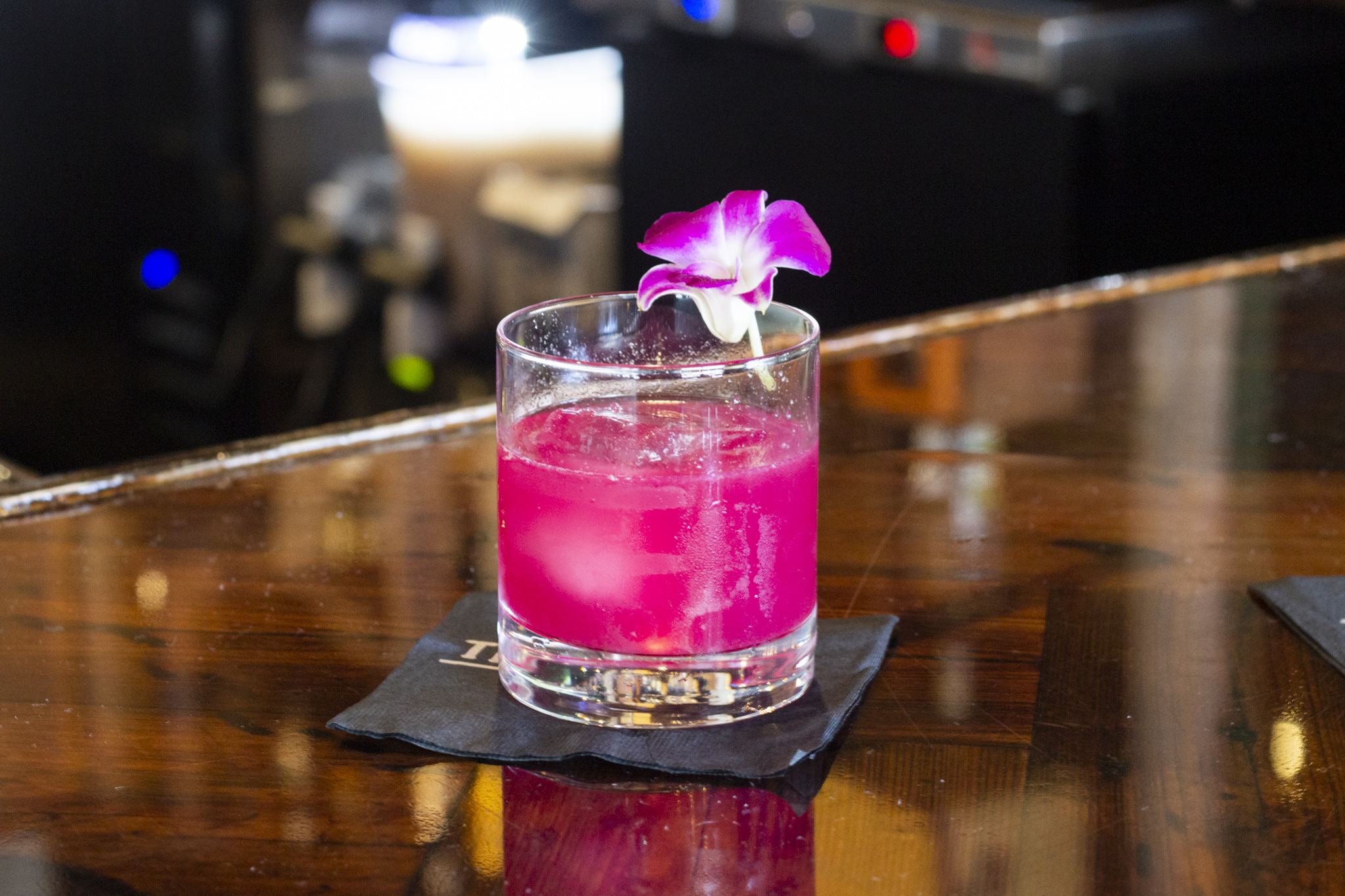 Saving the best for last, in my opinion. (Shout out to Lori for this one!)  The Mill has an outstanding margarita on their cocktail list called The Tahona made with Corazon Reposado Tequila, Elderflower Liqueur, Cactus Pear Puree, and Smoked Jalapeño Agave.  The creation is made in-house with all fresh ingredients and they even smoke the jalapeño in-house. Side note: The Mill doesn't have a freezer in their kitchen, that's how fresh everything is. The Tahona is sweet, flowery, with a slight kick of jalapeño. This beautiful drink is smooth, it has amazing flavor and it is incredibly refreshing.
So there you have it, the best margaritas in St. Pete. Which one are you going to try first? Comment below!
Editor's Update July 2, 2019: Just after we published, I had an amazing fresh made top shelf margarita at Que Pasa Mexican Cantina. Here's the full review with food as well.
8. Que Pasa Mexican Cantina
10478 Roosevelt Blvd
St. Petersburg, FL 33716
(727) 578-5380
Que Pasa Website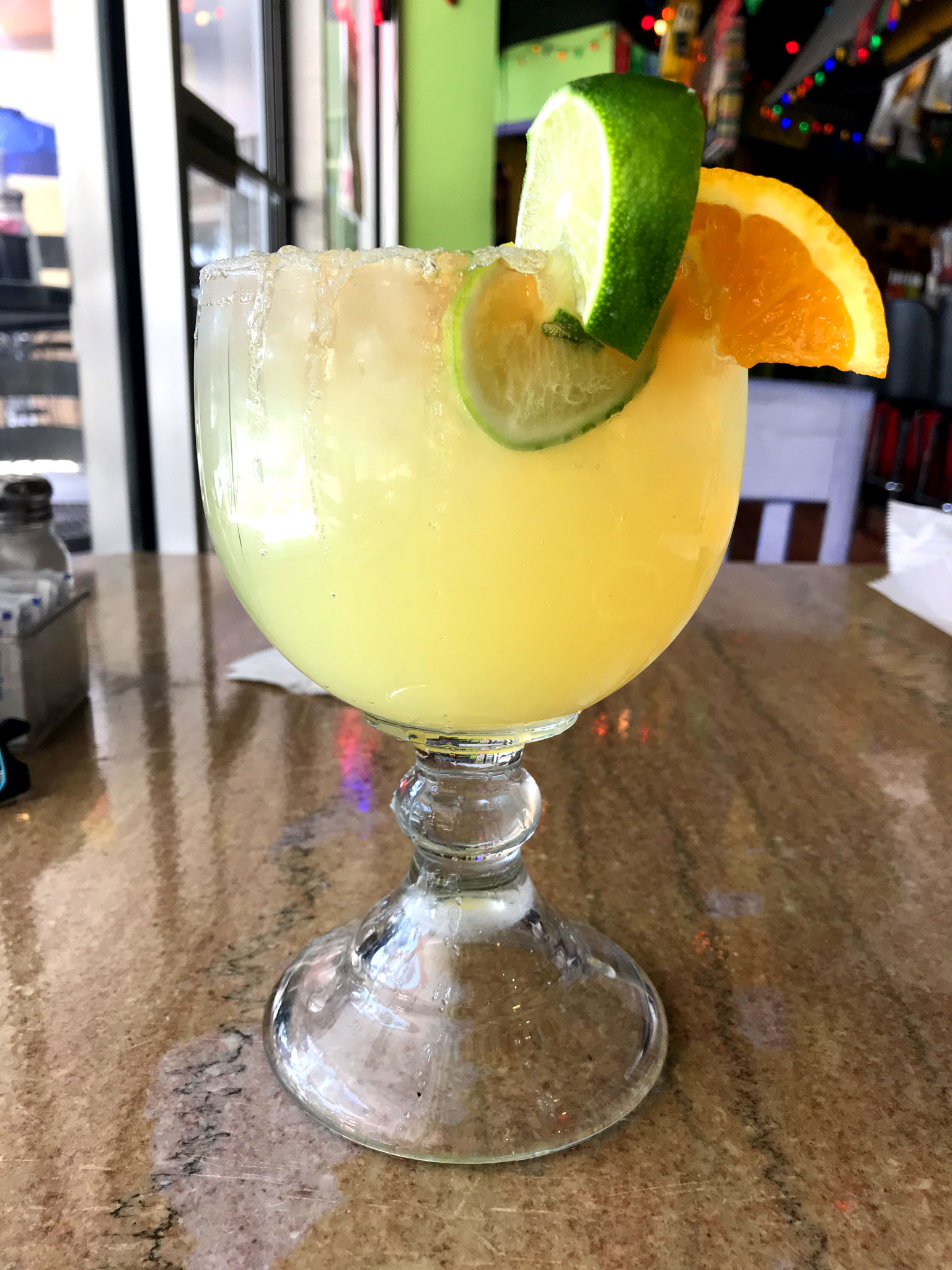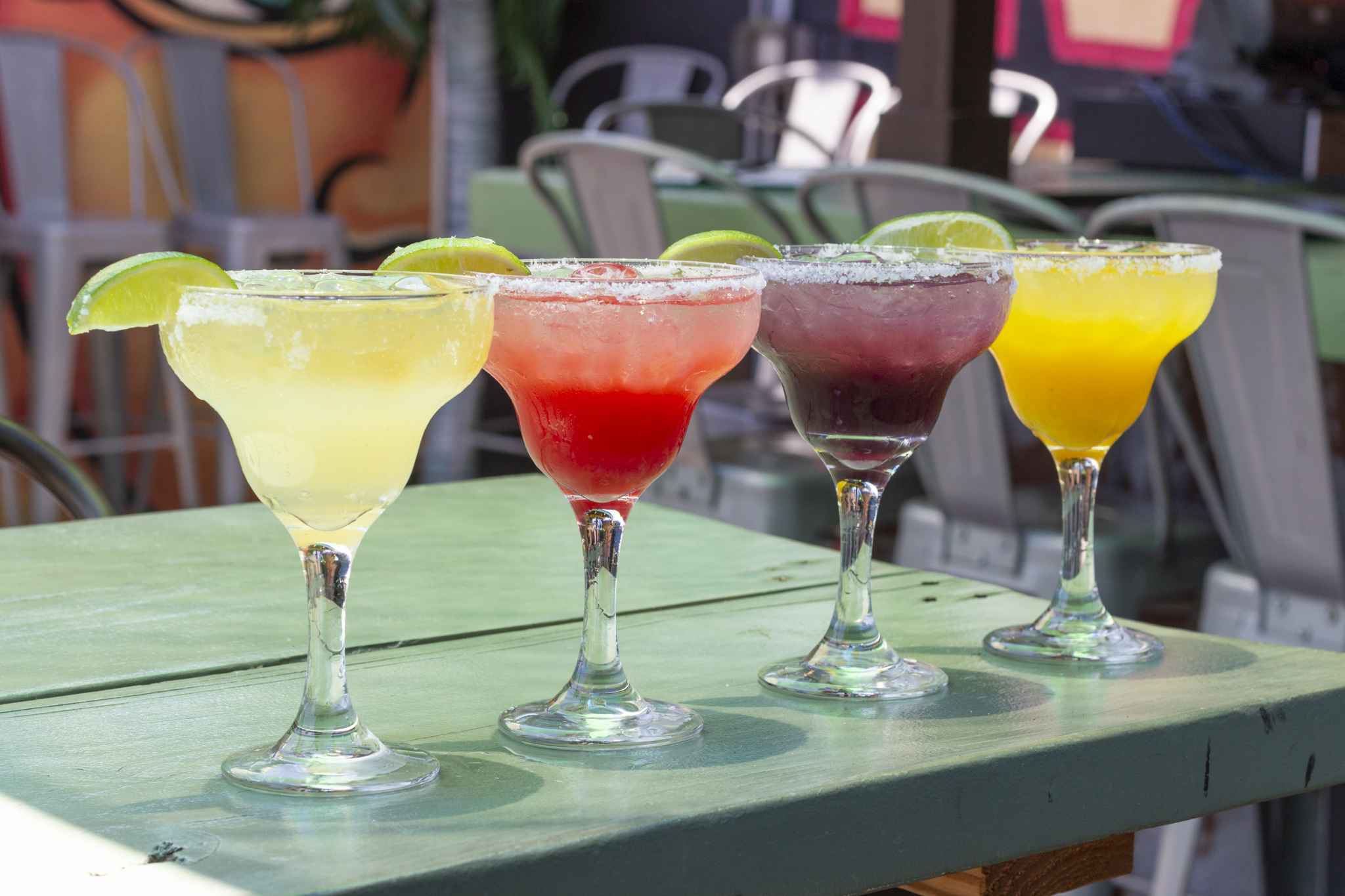 Readers Rating

Rated 5 stars




5

/ 5 (

Reviewers

)

Spectacular
---
Here are the 7 best fresh margaritas in St. Pete