Find the jolt you need at the best coffee shops in St. Pete. I can confidently state that this city runs on coffee. Whether you're an early riser catching the sunrise down by the bay, looking for a mid-day work pick me up or downing a shot of espresso before a night out, there's a coffee shop that's perfect for what you're looking for.
This list is created based on my personal favorite coffee shops. I have been to these all more than once and will continue to go back. I find them all to be outstanding.
There is a lot, and I mean a lot, that goes into being a great coffee shop in St. Pete. For one, the coffee. And two, the overall experience. All of the places on this list have mastered not only amazing coffee but also provide a wonderful space. Some coffee shops roast their own coffee and others research the best beans to source from. Often times it's more than just grabbing a cup of coffee but instead, it's sipping the culture and hard work that made the cup taste so great.
Let's all give a round of applause to the barista masters in St. Pete for keeping our town on a caffeinated high.
These are in alphabetical order.
1. Bandit Coffee Co.
2662 Central Ave
St. Petersburg, FL 33712
Bandit Coffee Website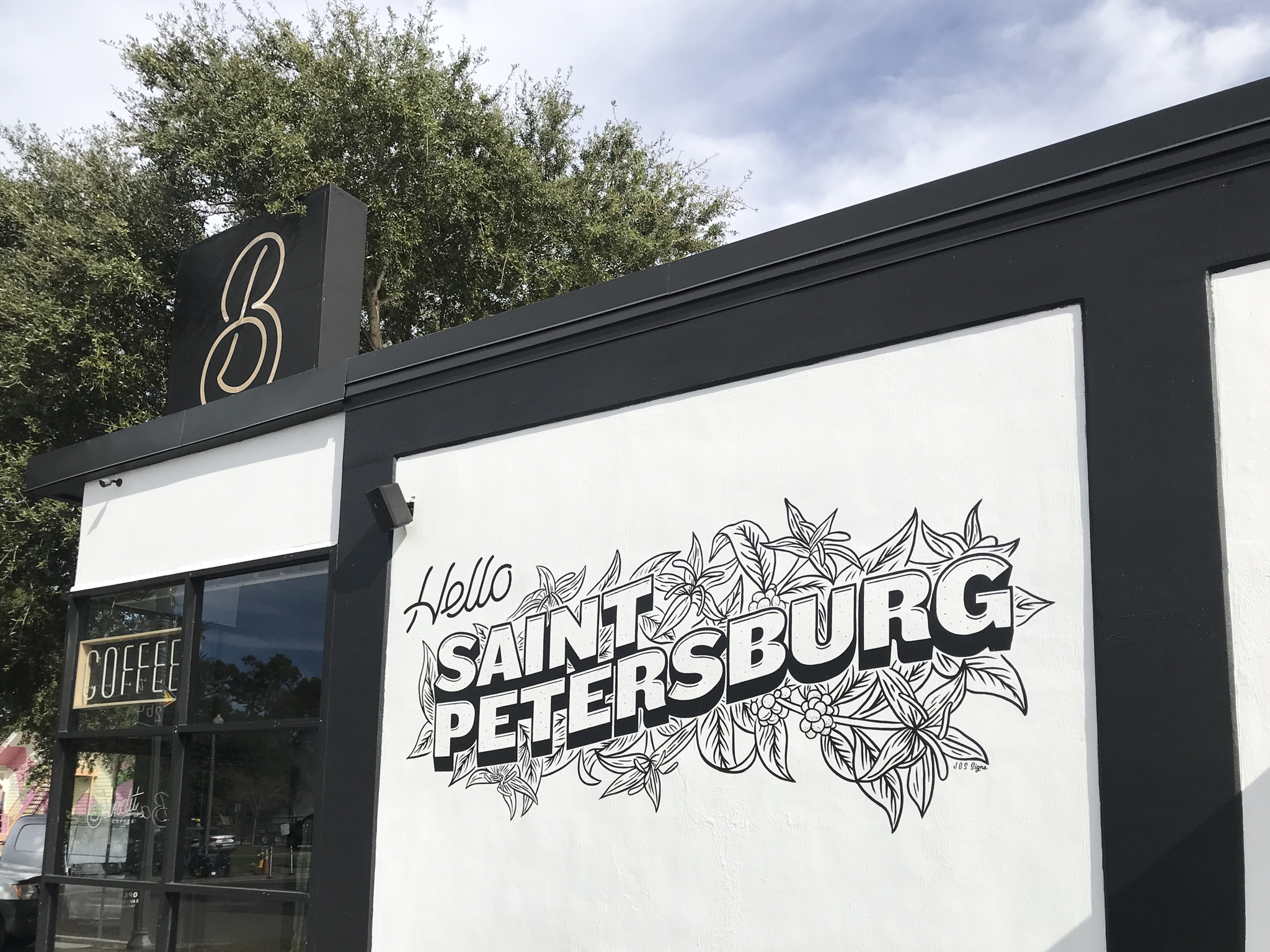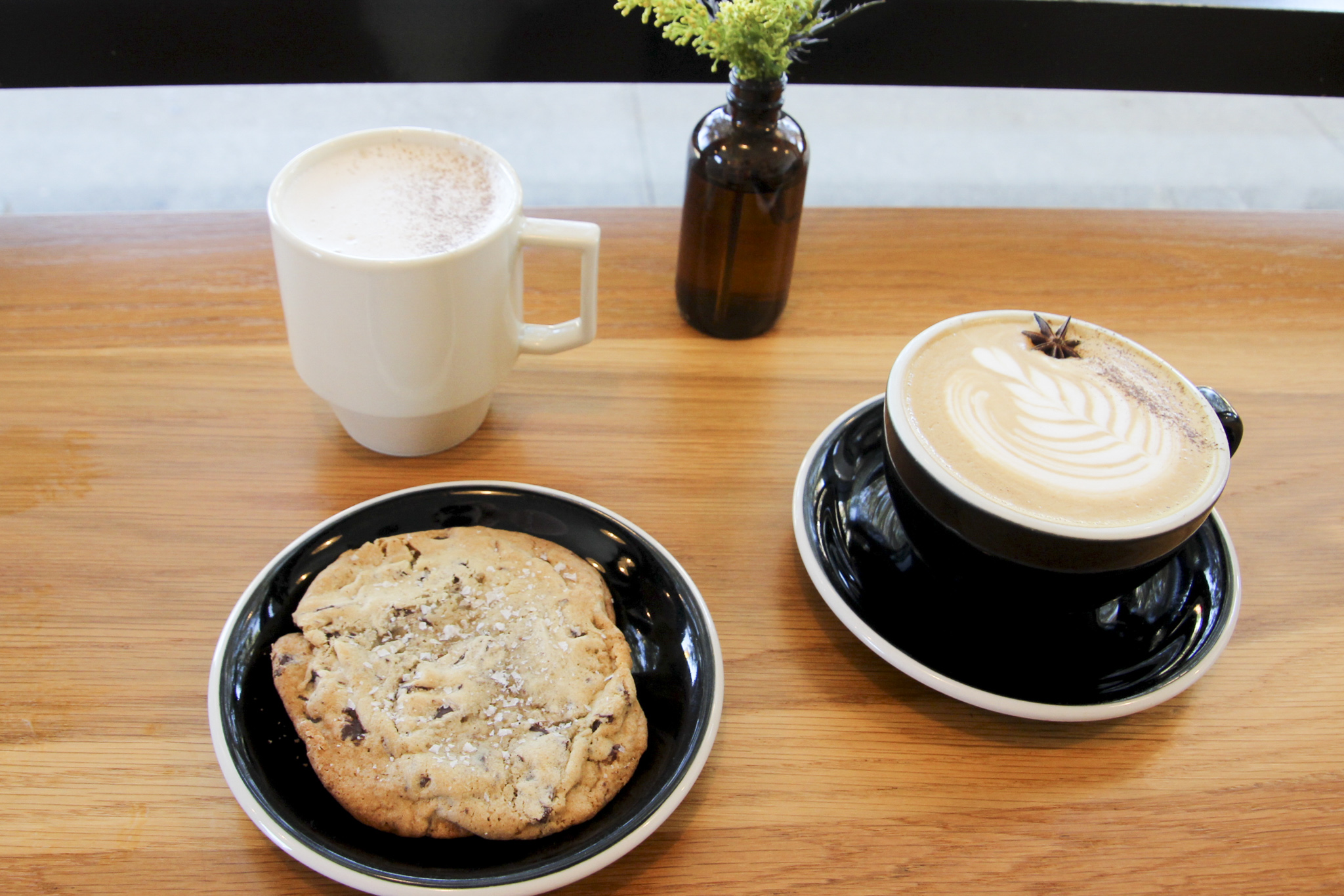 Bandit Coffee Co. is a trendy coffee shop with delicious brews in an airy and open atmosphere. Bandit is a prominent spot for insanely great coffee and their newly launched food menu. They have a great coffee menu with everything from lattes, espresso, pour overs and more, that are brewed from single-origin roasts; delicious and fresh. They also have seasonal items which are pictured above from their Autumn menu. If you love their coffee so much, you can take a bag (or 2) home with you for purchase. Their inside is currently closed as they've been working on perfecting a food menu and building out a full kitchen, but you can still enjoy their coffee and food from their to-go counter.

2. Beans & Barlour
407 Central Ave
St. Petersburg, FL 33701
(727) 440-4540
Beans & Barlour Website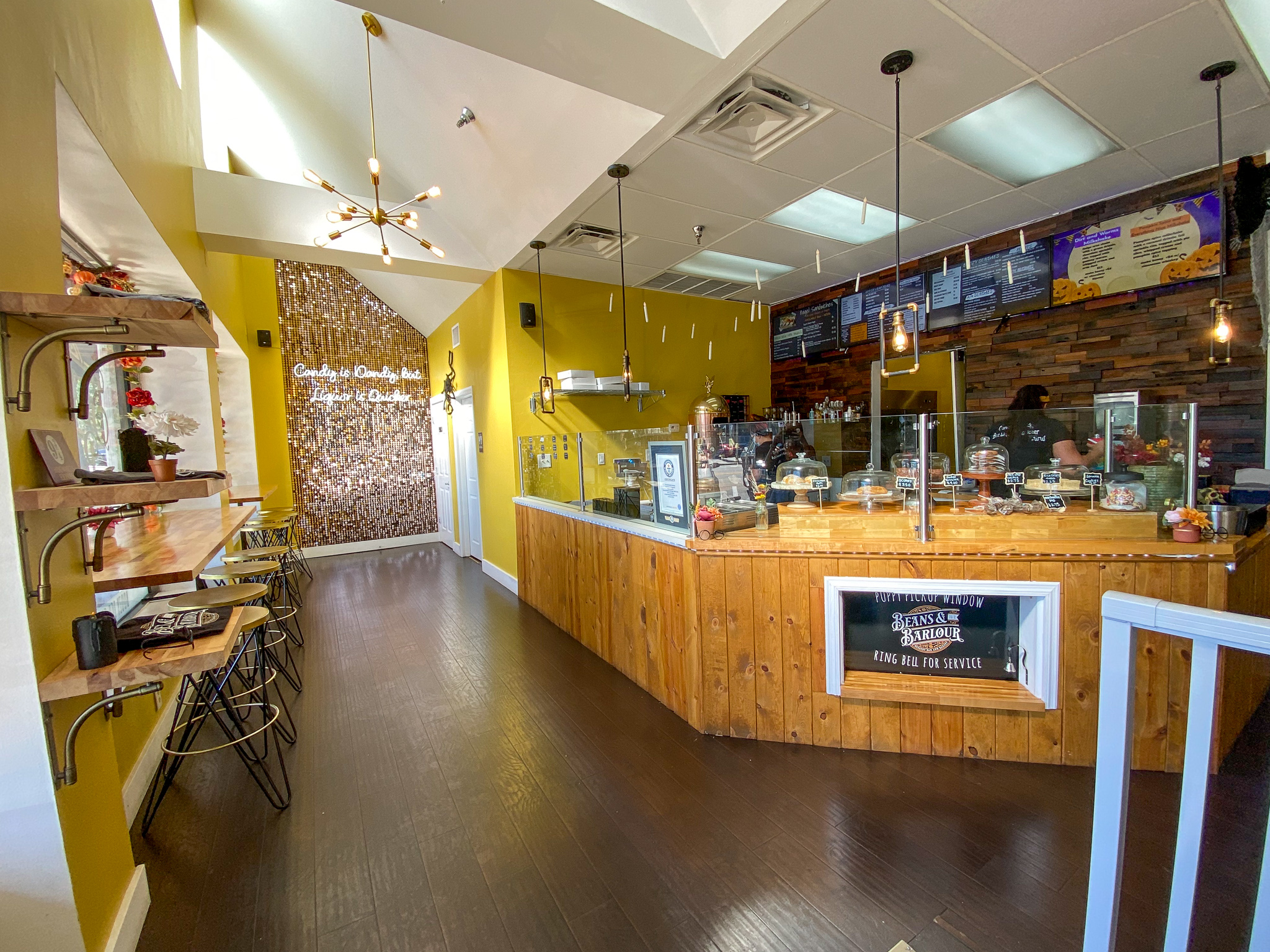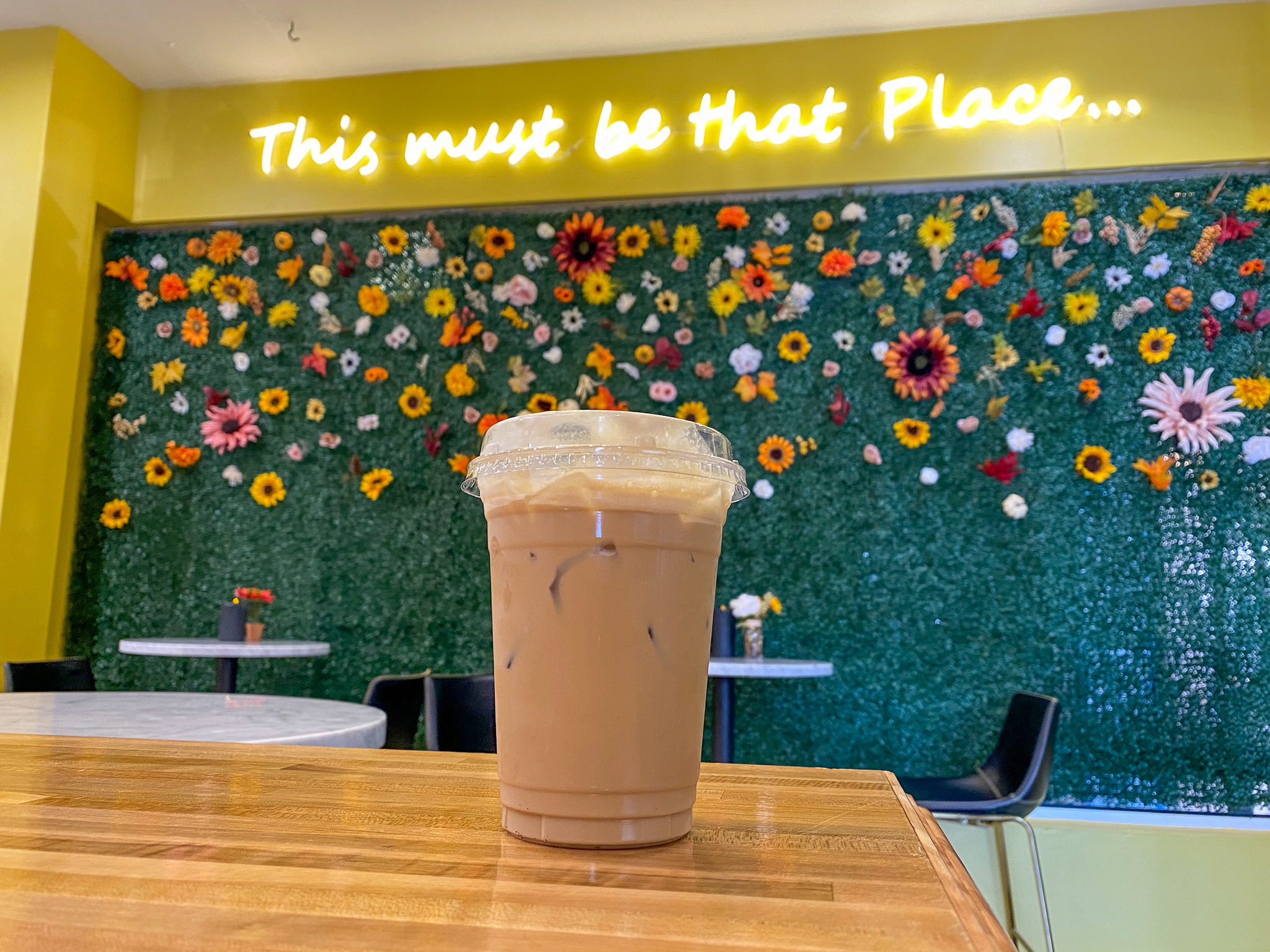 When most of the coffee shops around town lock their doors for the day, Beans & Barlour stays open. Beans & Barlour has a very entertaining atmosphere with boozy dessert drinks, outstanding New York bagels, and an impressive coffee menu. They serve organic coffee with various milk options. They offer all sorts of sips but their specialty lattes and house specialties are where it's at. The Creme Brulee Cappuccino is amazing and you can even crack the creme brulee into your coffee which is sweet and delicious. Another great pick me up is their Iced Latte with White Chocolate Mocha. For all of your late nights whether it's grinding to get work done or needing a boost of energy for a night out, Beans & Barlour is your answer for a fresh cup of coffee after hours. You gotta try their New York bagels too while you're at it. And I will say it again they offer full liquor for boozy drinks and dessert options anytime.
3. Black Crow Coffee Shop
722 2nd St N
St. Petersburg, FL 33701
(727) 580-7200
2161 1st Ave S
St Petersburg, FL 33712
(727) 200-1860
Black Crow Coffee Website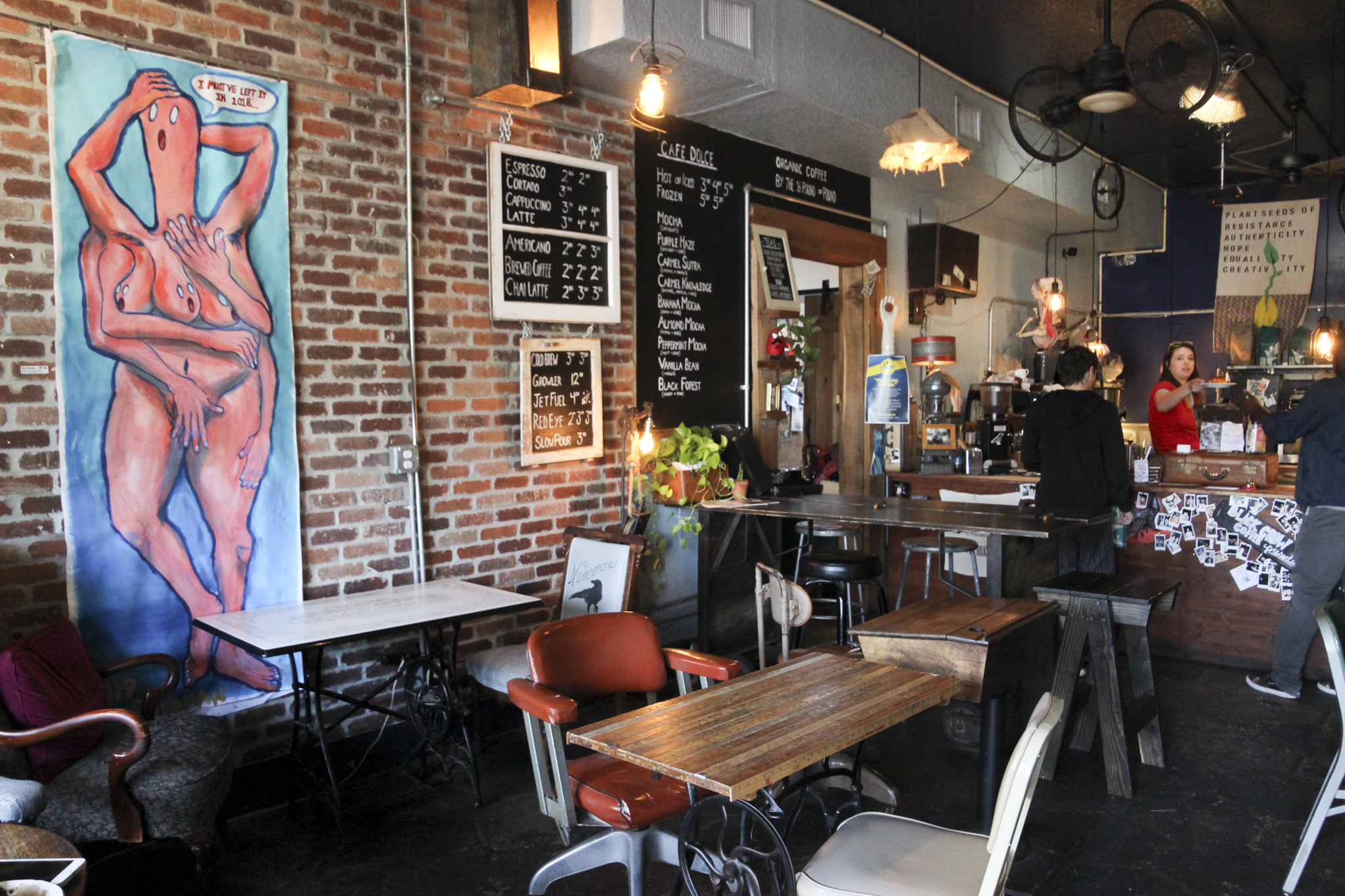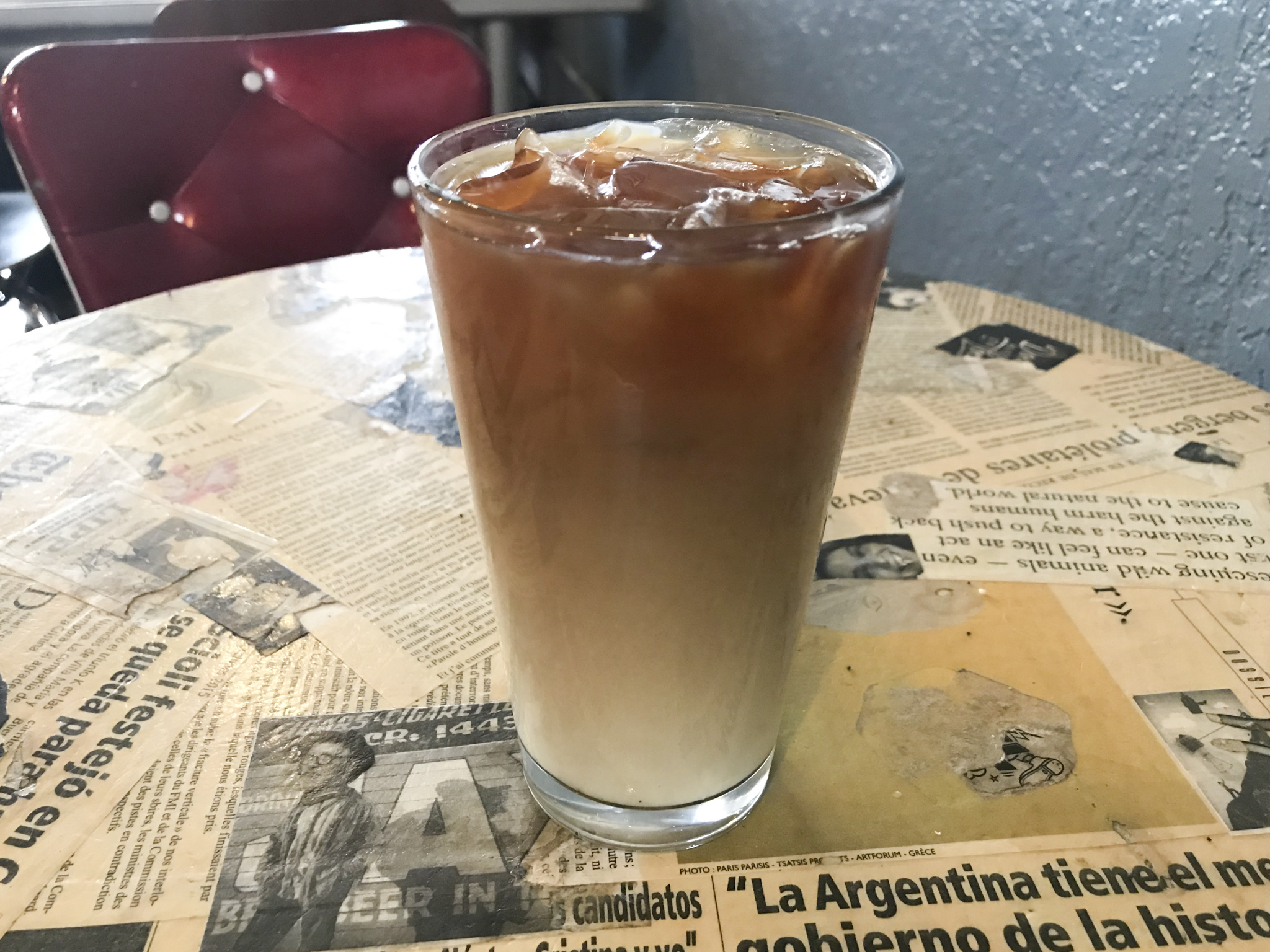 Black Crow Coffee Shop is a true hidden gem, located in historic Old Northeast surrounded by charming houses and brick roads. From the local art hanging on the walls to the delicious coffee and pastry options, the entire atmosphere exudes St. Pete. They also have a location in the Grand Central District that displays a similar quirky and creative vibe. They offer a variety of craft coffee options like pour-overs, cold brews, chai lattes, as well as an entire cafe dolce menu (flavored coffee). Snag a pastry and soak up this St. Pete gem with a vanilla cold brew.
4. The Blend
1211 4th St N
St. Petersburg, FL 33701
(727) 289-9312
The Blend – Old NE Facebook Page
490 1st Ave S
St Petersburg, FL 33701
(727) 827-7744
The Blend – Downtown Facebook Page
Whether you're craving a decked-out oat milk latte or a simple glass of bubbles, The Blend is a perfect one-stop-shop. The Blend specializes in coffee and wine in a trendy shop with a chic aesthetic. With three locations, one in downtown St. Pete in the Tampa Bay Times building, one in Old Northeast on 4th Street and their newest location on US 19, you shouldn't pass on the opportunity to stop in for a quick coffee, pastry, glass of wine and much more.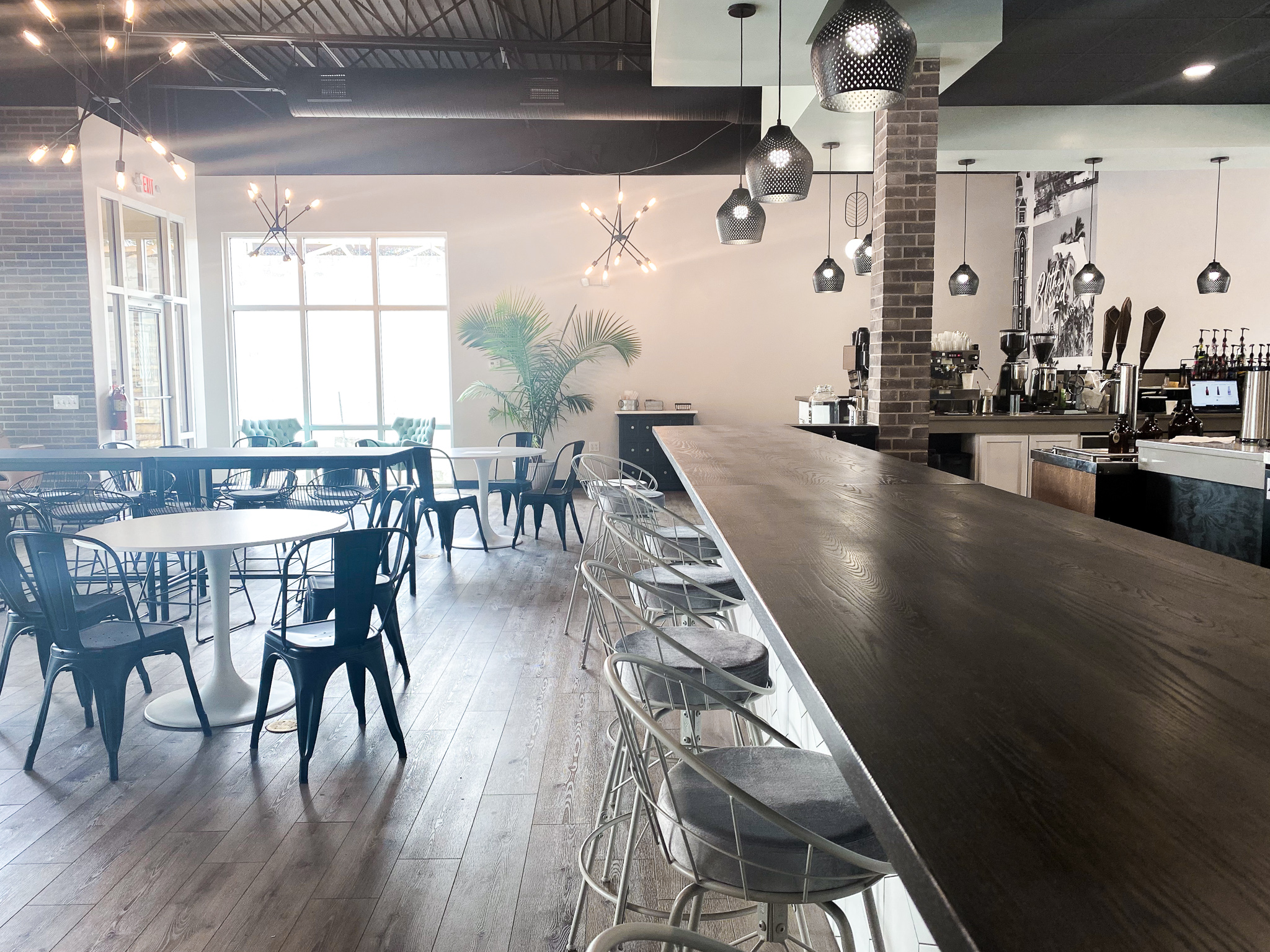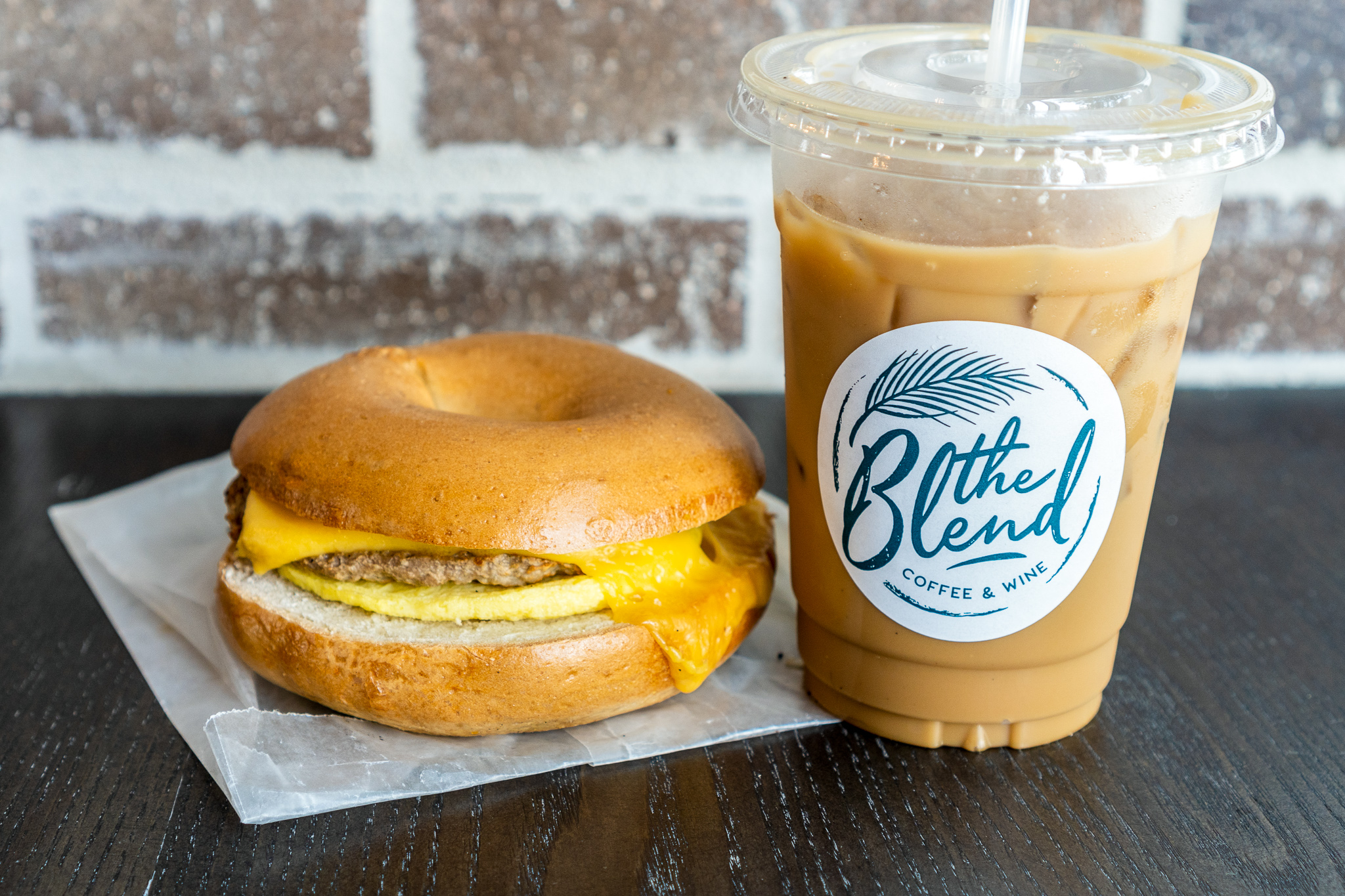 5. Craft Kafe Downtown
200 Central Ave
St. Petersburg, FL 33701
(727) 256-8587
6653 Central Ave
St Petersburg, FL 33710
(727) 914-7443
Craft Kafe Website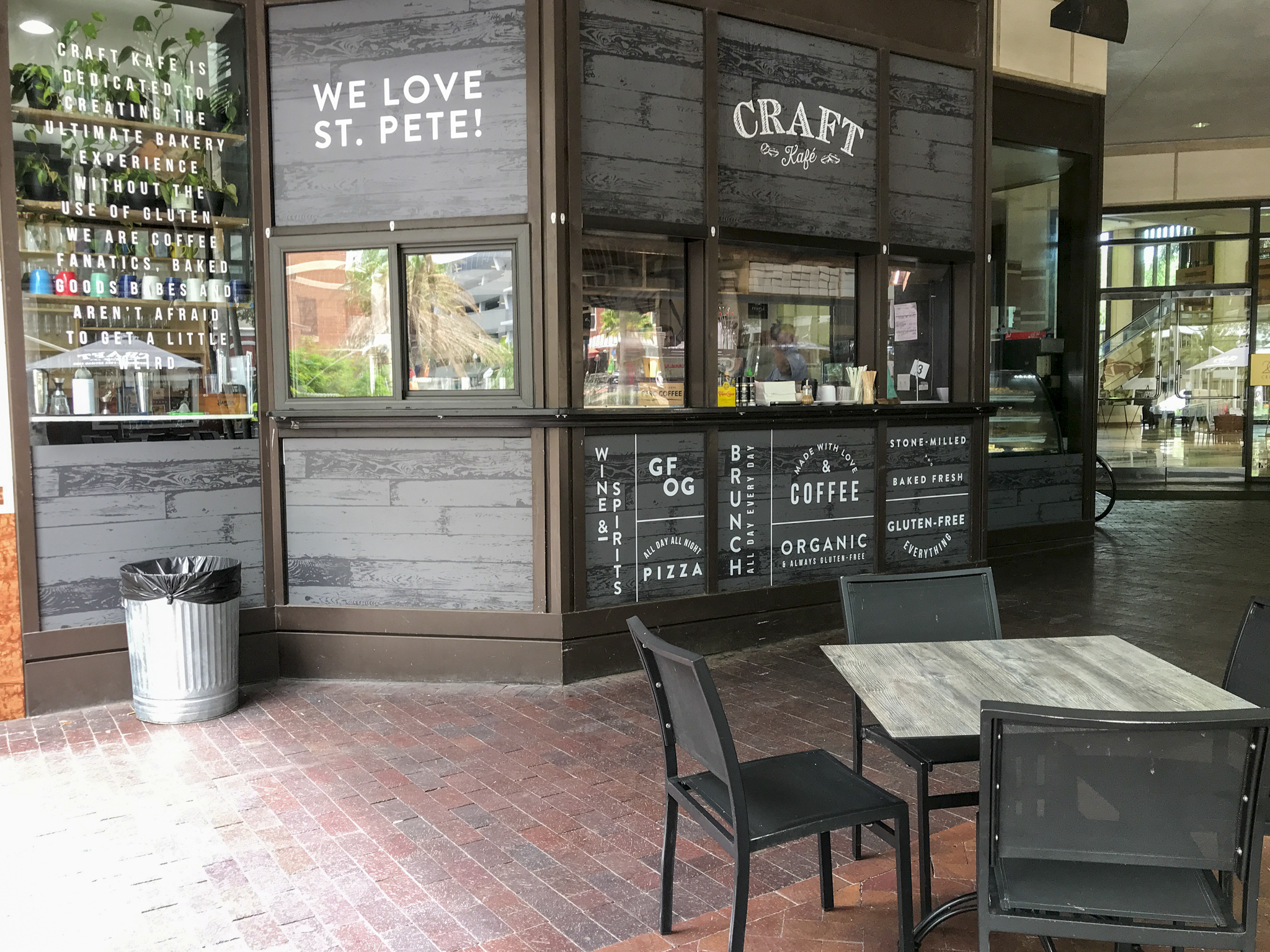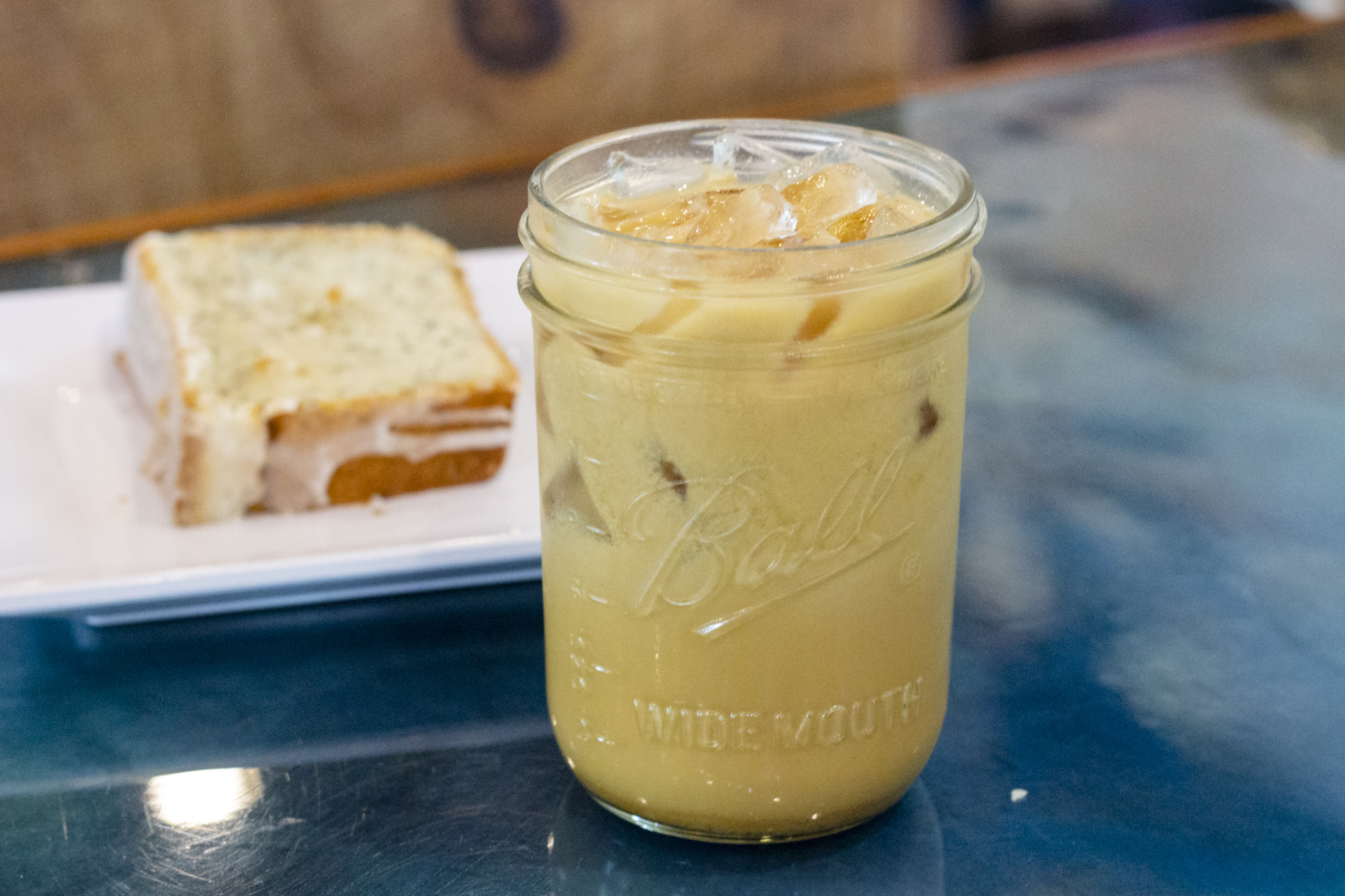 With the hustle and bustle lifestyle of downtown St. Pete, it's always nice to take a breather at the corner coffee shop. At Craft Kafe, you can find delicious coffee options from cold brew to espressos in addition to their specialty coffee menu. Their specialty menu flavors up your typical coffee options. I always get the Hot Mom which is an iced caramel latte with almond milk. Simple. Yet delicious. They make their own almond milk and it's creamy and divine. I suggest pairing your drink with a slice of their generously sized lemon poppyseed cake or a savory quiche. Everything here is gluten-free and the team is incredibly friendly. They also offer a second location near Pasadena on 66th St.

6. Driftwood Kava and Roastery 
740 Central Ave
St. Petersburg, FL 33701
(727) 440-6026
Driftwood Website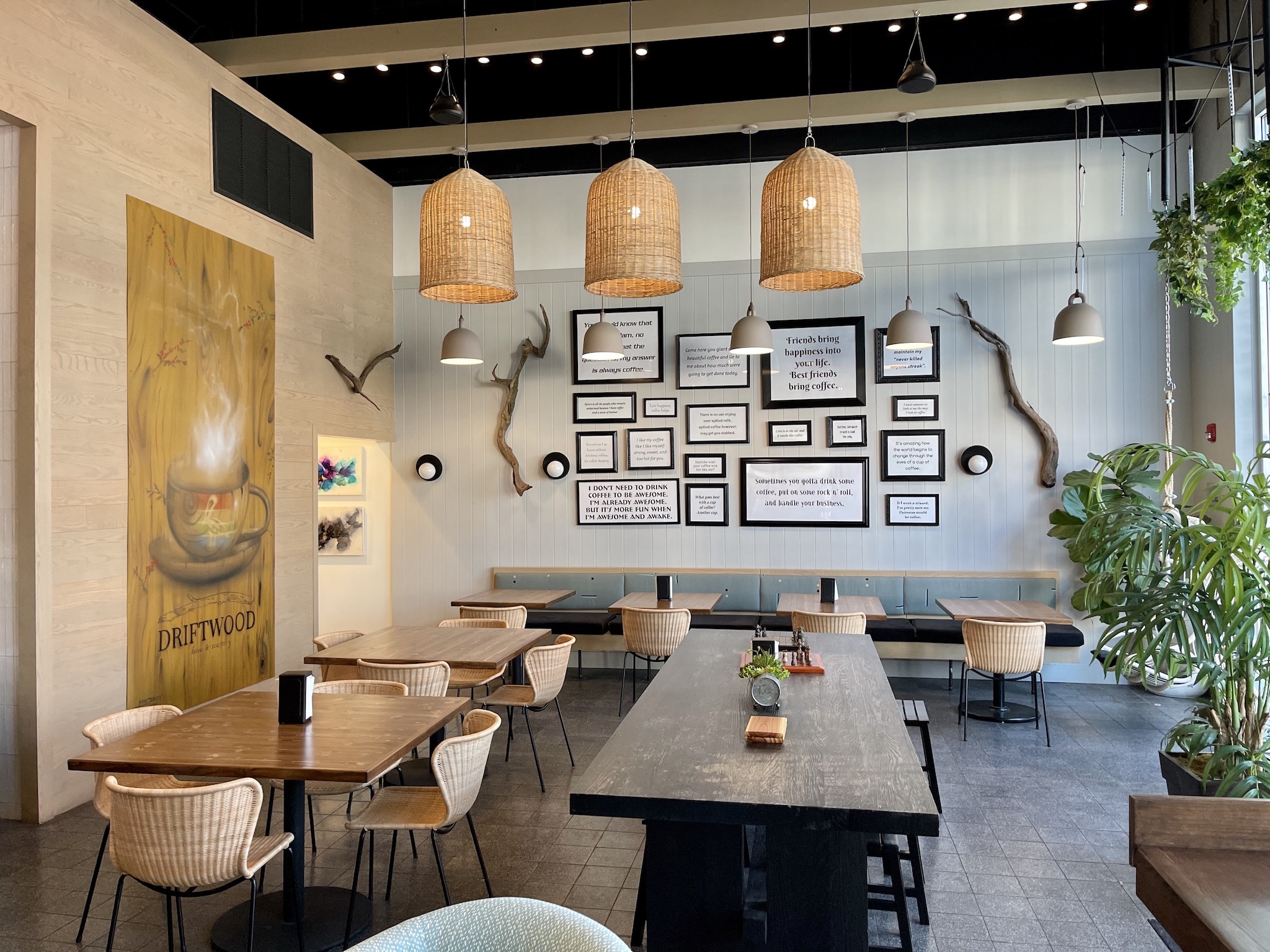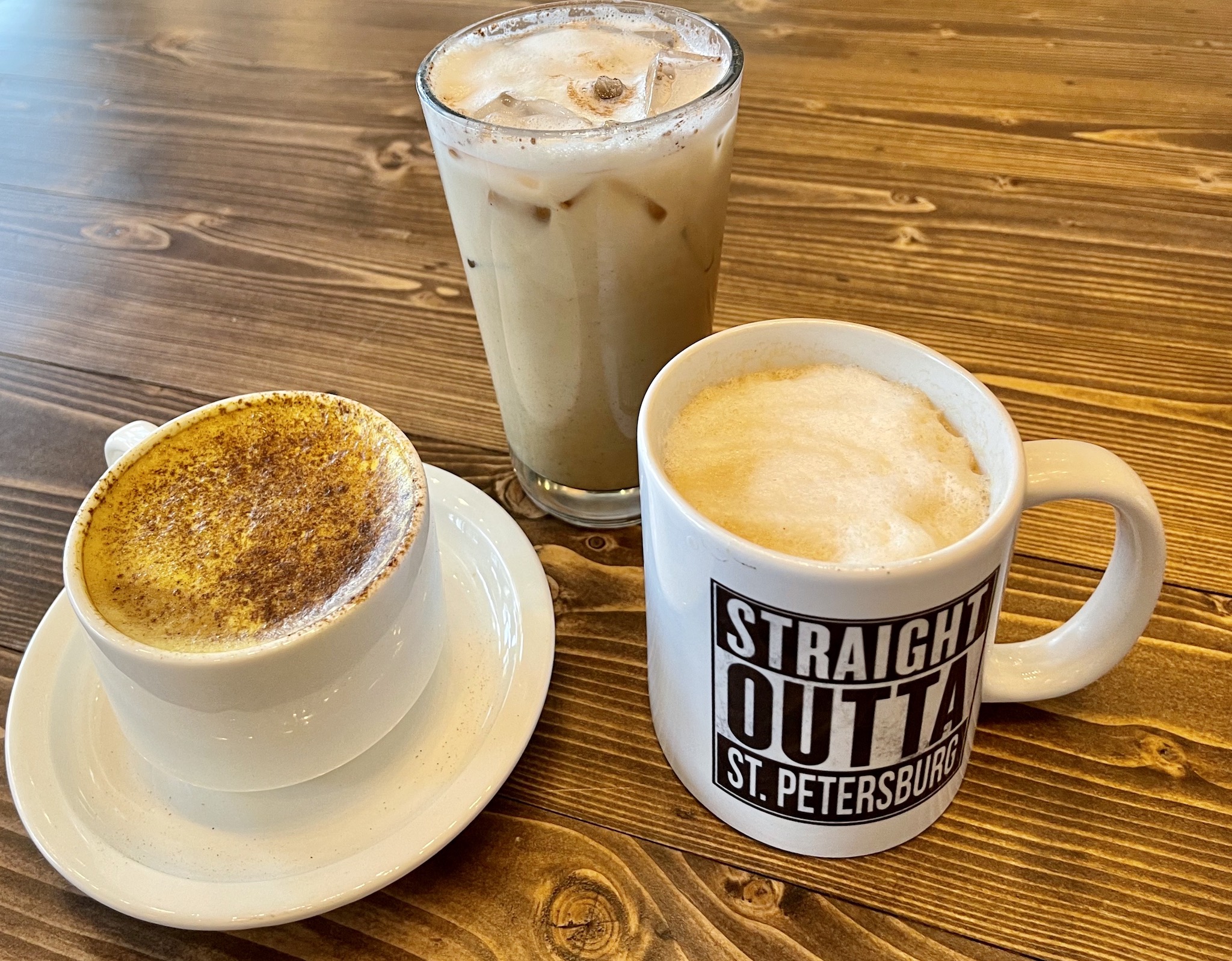 Looking for a chill place to meet up with a friend or get some work done? Driftwood Kava and Roastery on Central Ave is a welcoming place to go. The interior of Driftwood has been transformed into a modern, rustic, warm space that you will surely want to spend time in while sipping and noshing on their wonderful creations. They have a full coffee menu along with kava, smoothies and food. Their croissant breakfast sandwiches pair perfectly with an iced latte and are typically my weekend go-to order. Driftwood roasts their coffee right inside the cafe, so you know it's really fresh. Their first location is located in Seminole, if you are ever in that area go check them out.

7. Gypsy Souls Coffeehouse
515 Dr M.L.K. Jr St N
St. Petersburg, FL 33701
(727) 803-6950
Gypsy Souls Website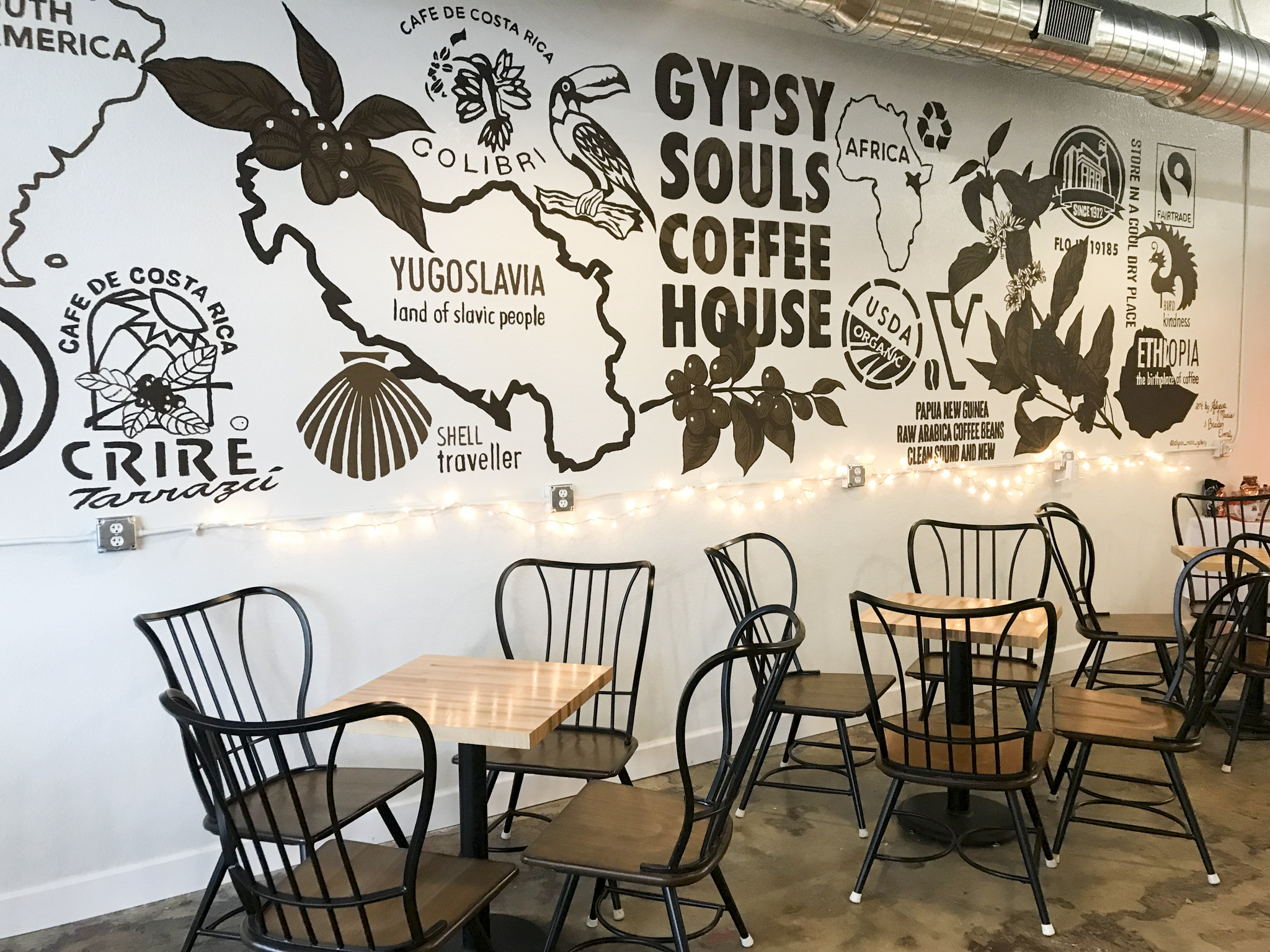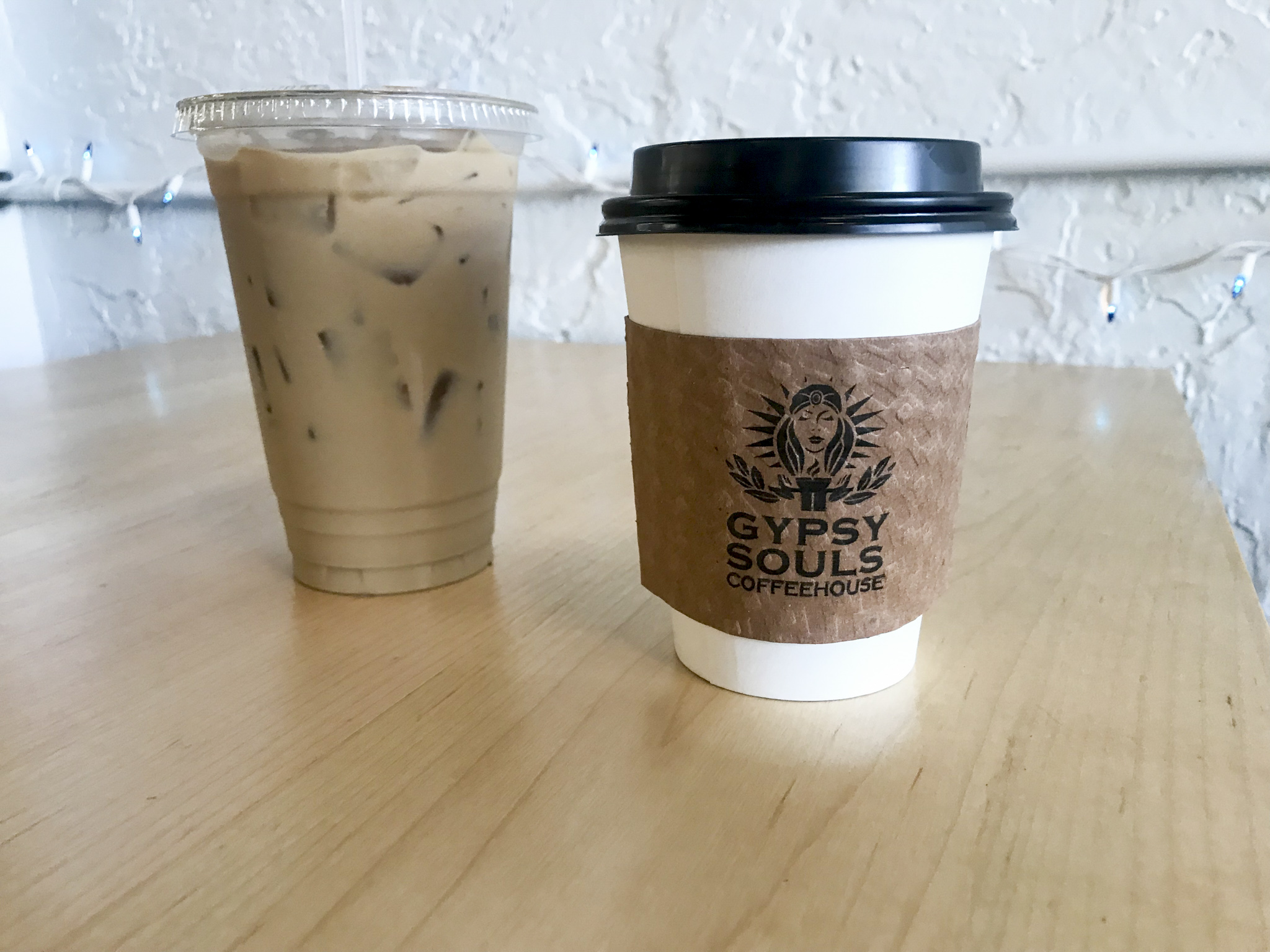 Gypsy Souls Coffeehouse is the spot to be for a locally brewed cup of coffee that will take you around the world. They source their coffee beans from all over like Tanzania, Brazil, Indonesia, Peru and more, and then they roast the beans in-house, almost daily. You can also buy the beans to make at home. I LOVE going here to sit and get work done; it's spacious with multiple seats and it's pretty calm and quiet for the most part. My typical, go-to coffee drink is a simple coffee with almond milk. I tend to stick to light roasts, and I really enjoy their Brazil light roast because it has a pleasant almond aroma, is fruity with a slight cinnamon taste. They have a great variety of roasts if you're looking for a strong cup of coffee with natural flavors. I would also recommend their breakfast sandwich, it's delicious and will fill you up for the morning.
8. Intermezzo Coffee & Cocktails
1111 Central Ave
St. Petersburg, FL 33705
(727) 873-6664
Intermezzo Coffee Website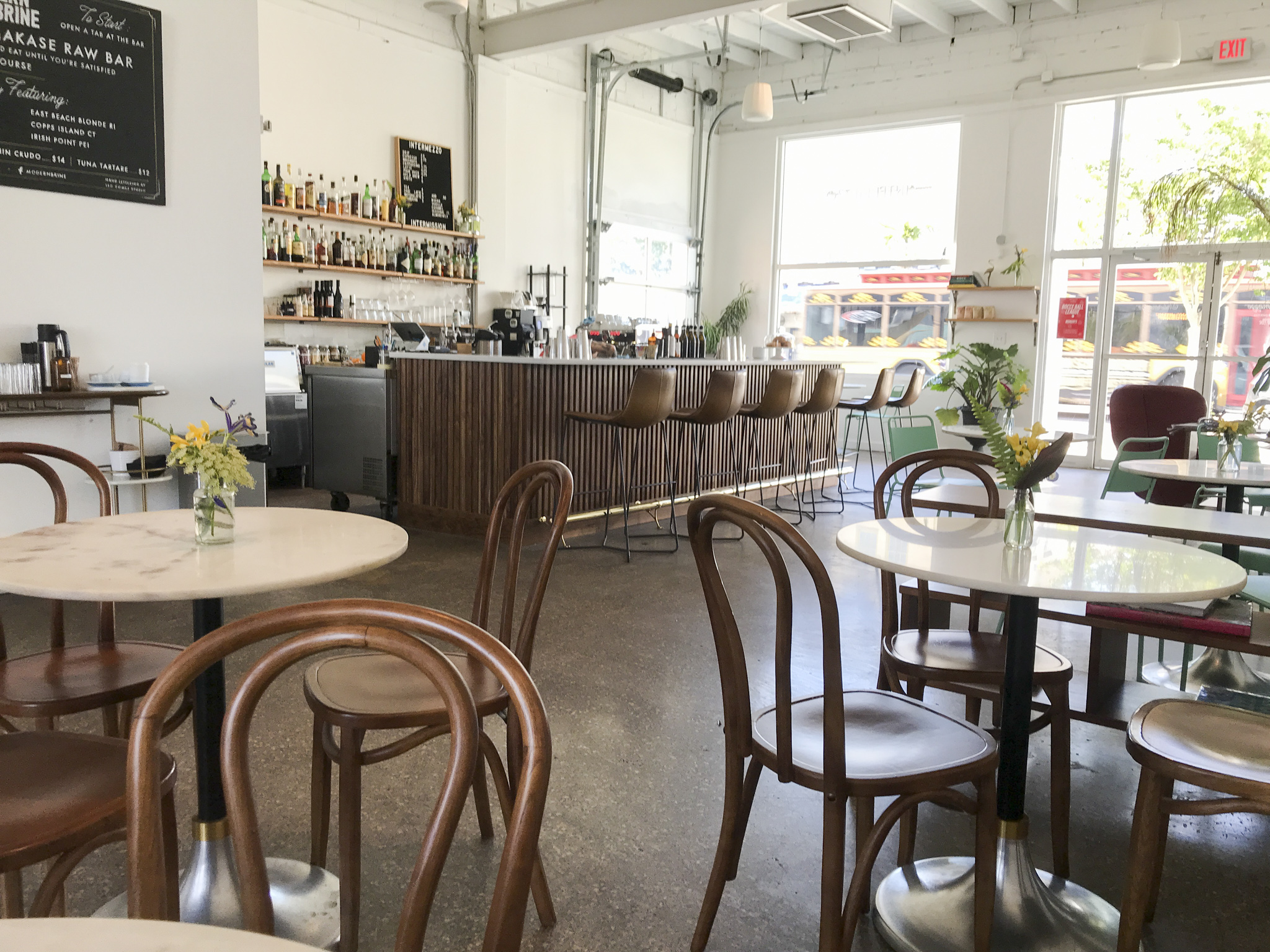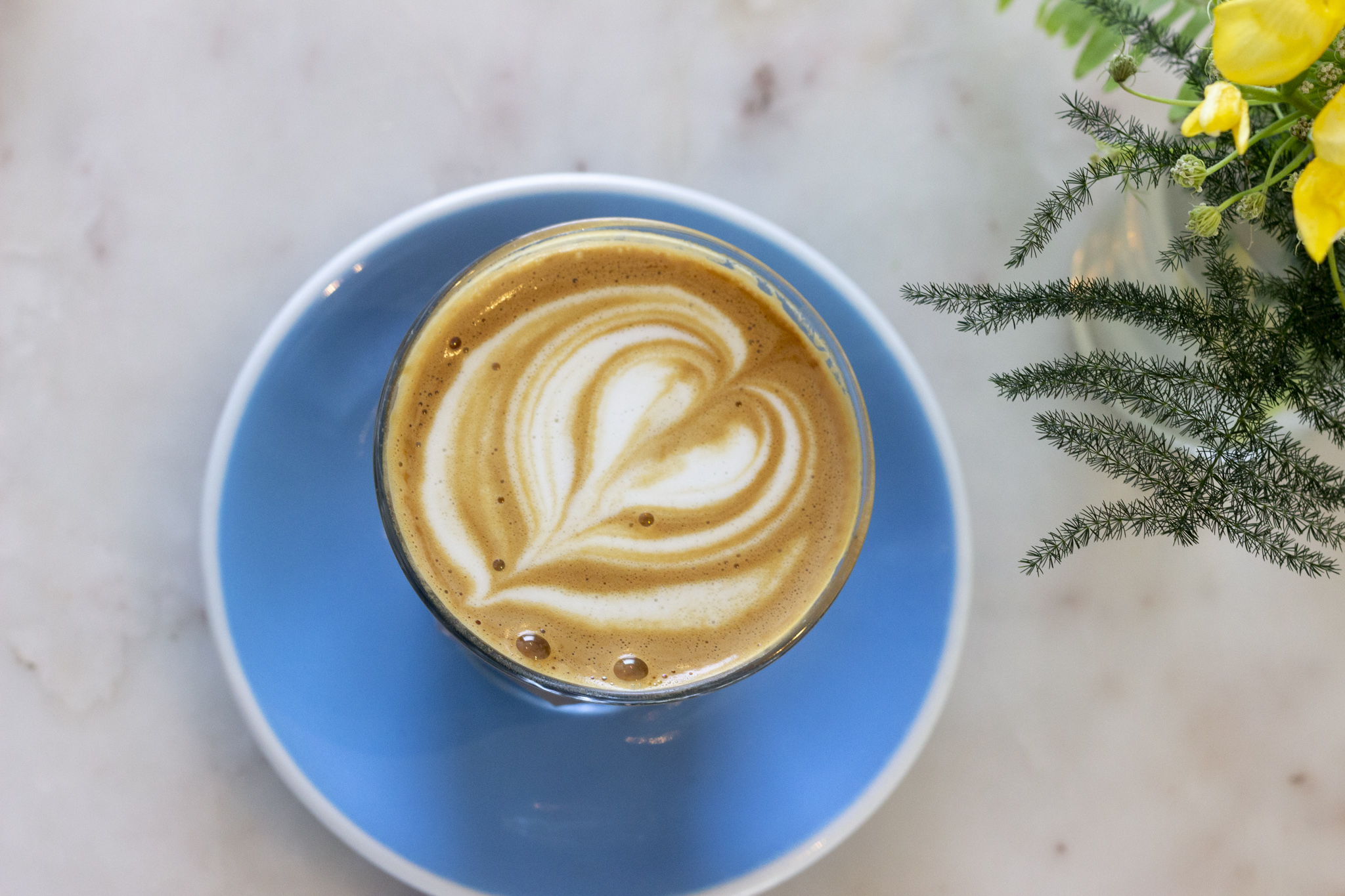 Calling all coffee and cocktail enthusiasts: Intermezzo is your place. Throughout the day they serve delicious coffee and specialty brews and then their menu switches to amazing cocktails, beer and wine at night. They provide St. Pete with the trendy drinks that we need in a chic and minimalist environment. My favorite day drink here is their cafe latte with almond milk and vanilla. This espresso drink is strong, sweet (from the added vanilla), and smooth. They source their coffee from Kuma Coffee from Seattle, Washington, and it is fresh and deliciously strong. If you're day turns into evening here, be sure to check out their incredible craft cocktail menu for a different kind of buzz.
9. Kahwa
204 2nd Ave S
St. Petersburg, FL 33701
(727) 821-1942
475 2nd St N
St Petersburg, FL 33701
(727) 823-4700
Kahwa Website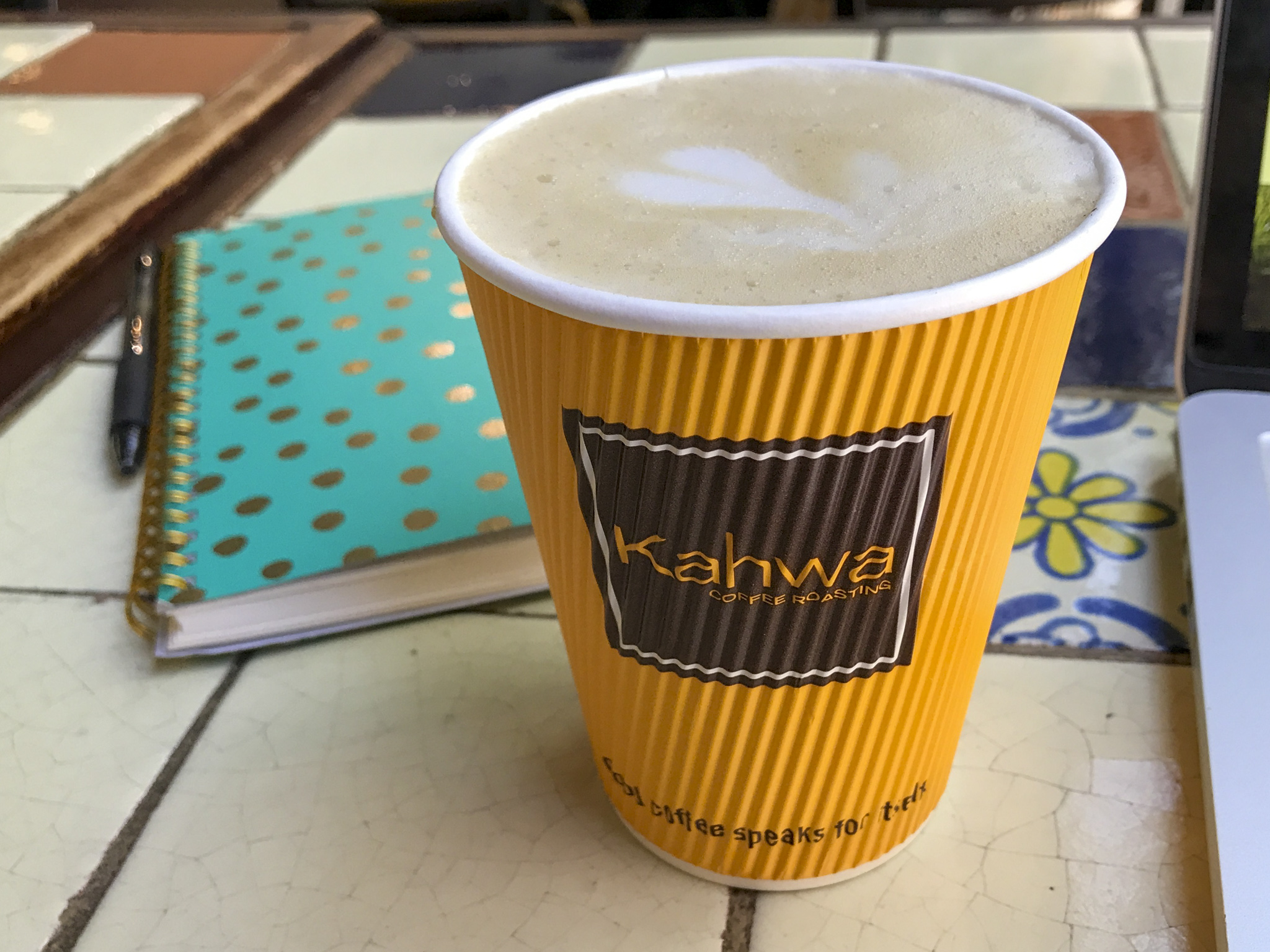 The coffee at Kahwa is of high quality, fresh ingredients, and the caffeine buzz is always fulfilled. They offer a variety of different roasts, depending on what your specific palate desires. I always go for the lighter roasts, but I'm slowly starting to like darker and more earthy roasts too. Though they source their beans from all around the world, they roast, package, and brew it daily right here in St. Pete. They are a staple in the Tampa Bay area and everyone knows it! They have two downtown locations. I tend to visit the 2nd Ave S location the most. It is a quaint spot with a roaring community vibe. You'll fit right in if you like good coffee. Please check out their website for all of their locations.

10. Paradeco
111 2nd Ave NE Suite 101
St. Petersburg, FL 33701
(727) 222-6458
Paradeco Website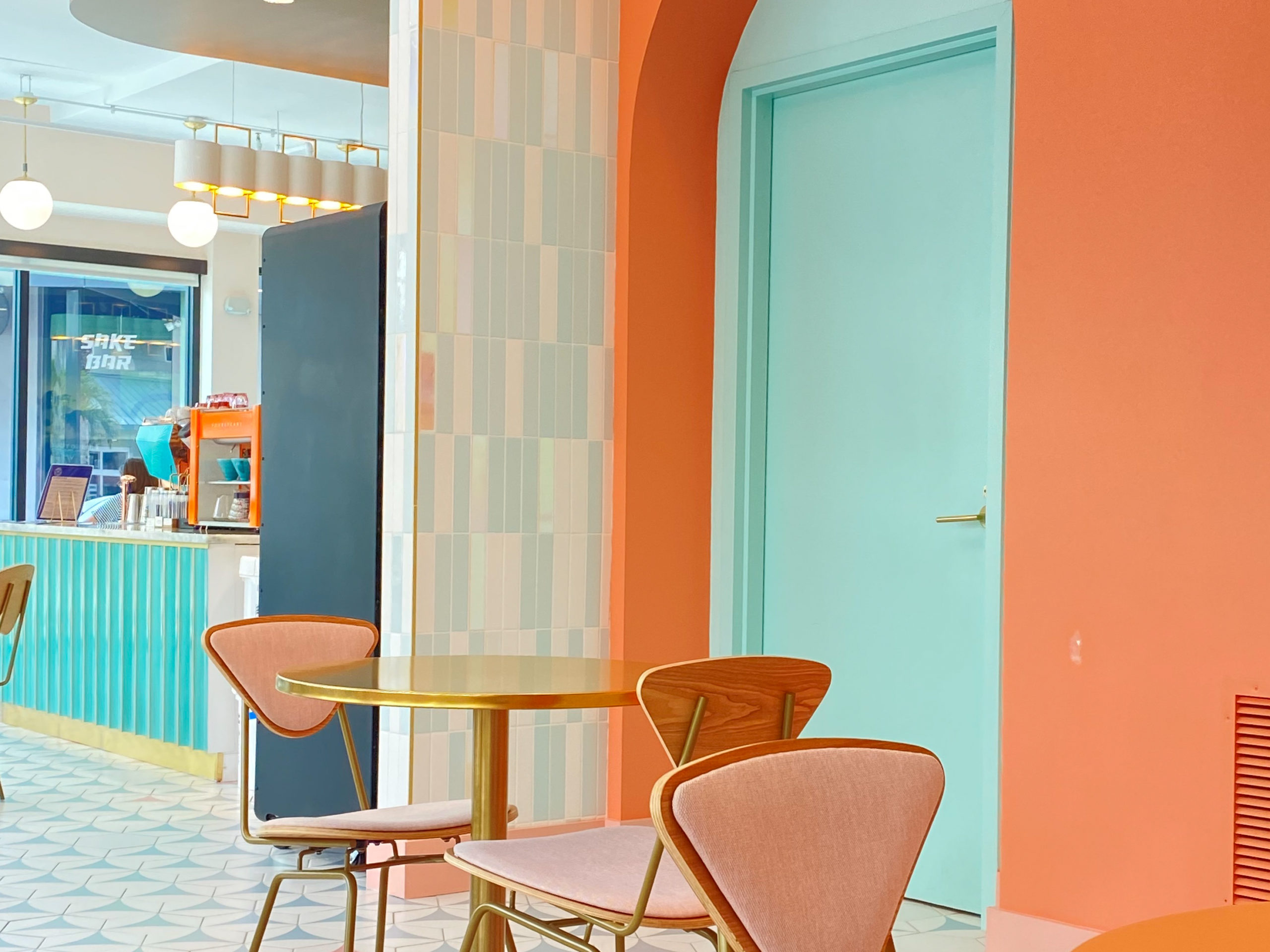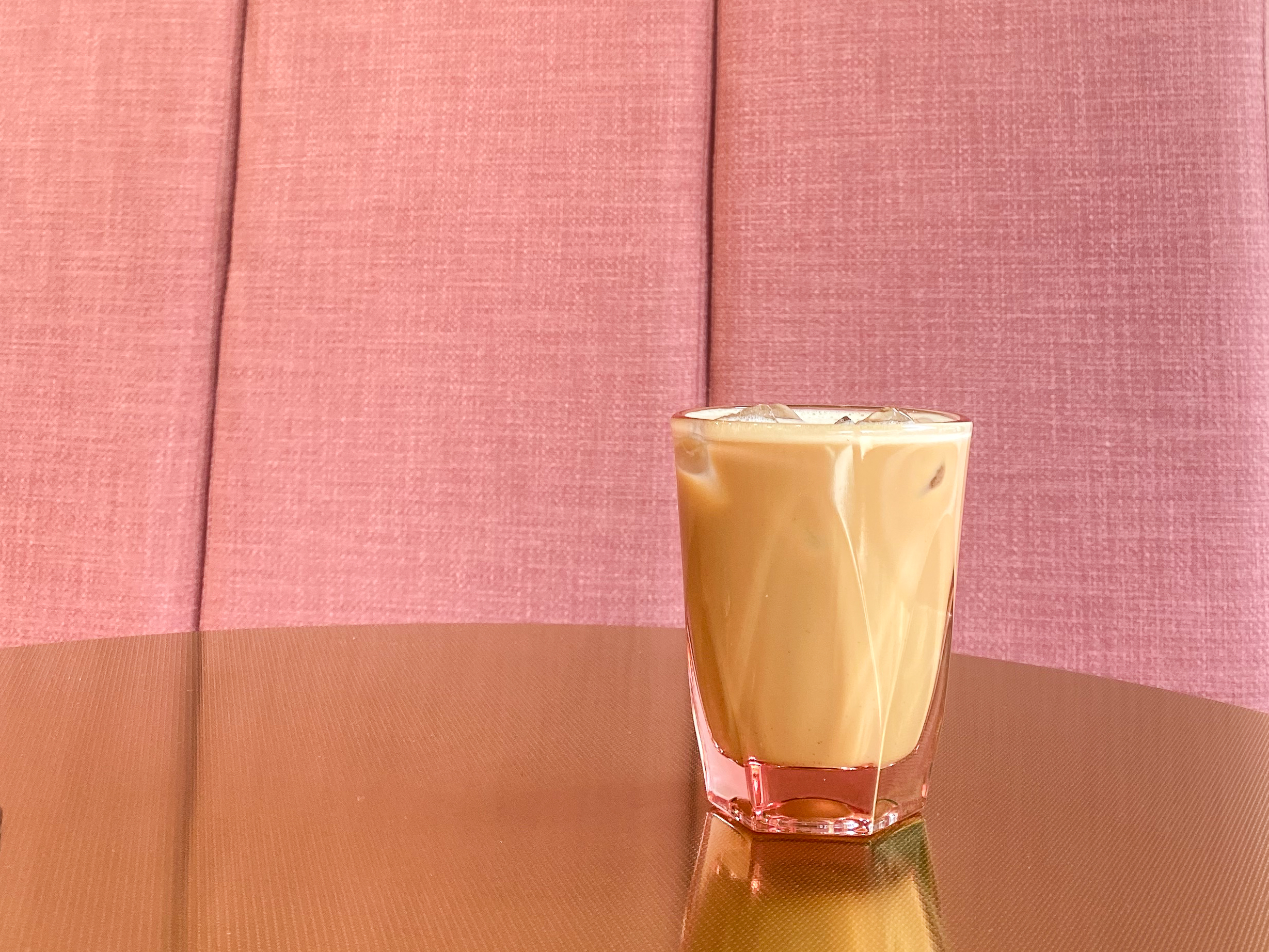 Please welcome the cutest coffee shop in St. Pete, Paradeco. This coffee shop is the hottest spot in town right now for a well crafted coffee drink and the best Instagram photo ops. The interior is adorable with a blend of paradise and art deco aesthetics. It honestly feels like a dream from the moment you step inside and take a sip of coffee. My favorite order so far? Their iced oat milk latte with vanilla and an iced latte with oat milk. They're both so creamy and tasty. I'd also recommend their avocado toast for a unique twist on a classic.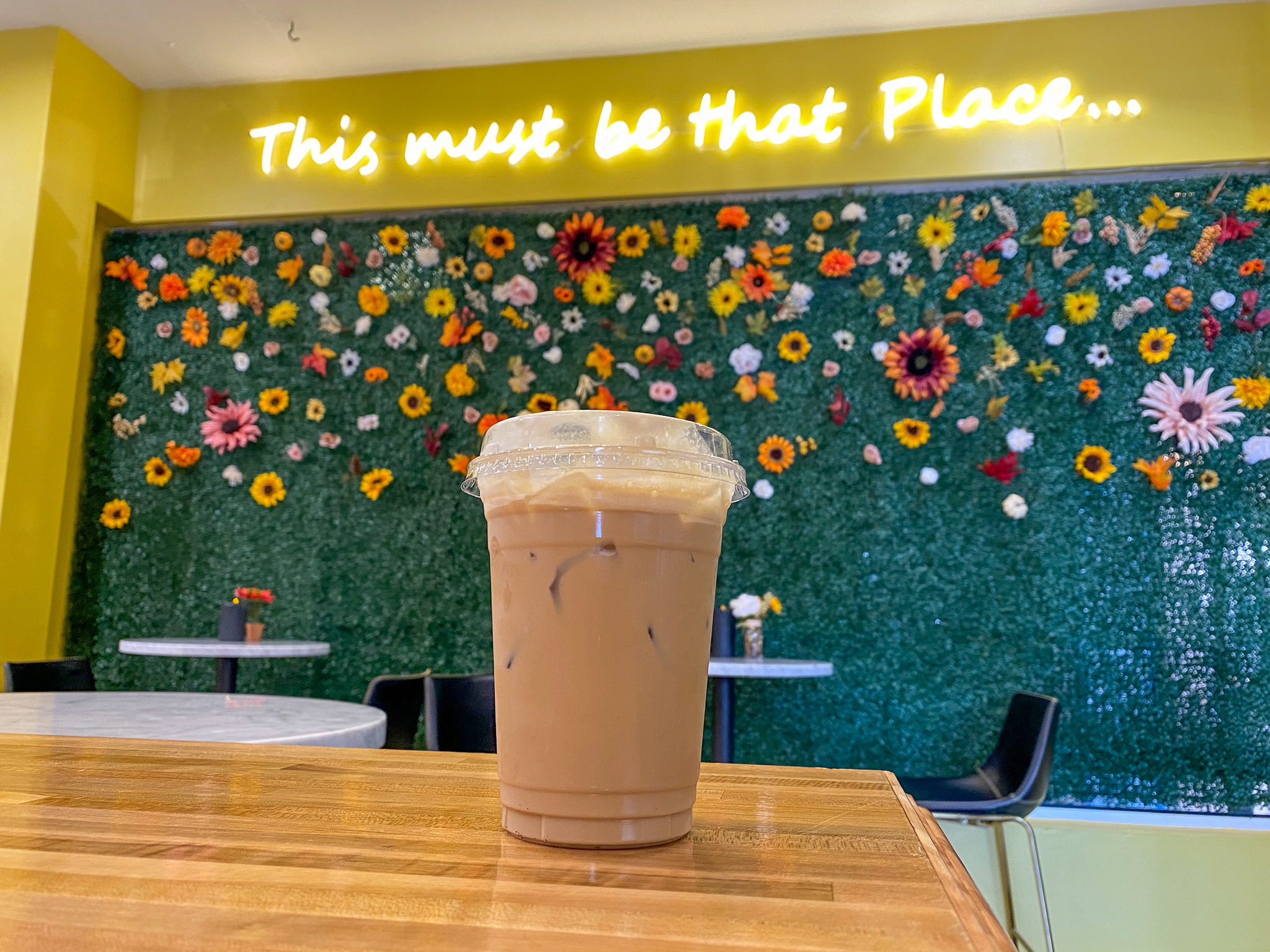 Readers Rating

Rated 4.9 stars




4.9

/ 5 (

Reviewers

)

Spectacular
---
St. Petersburg FL has some great local coffee joints. Here are the 10 best for 2021.