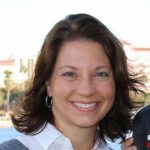 Michelle Ferrer · Jul 24, 2017 · 3 min read
Crawfish pie. It is the one and only thing my eight year-old son had on his New Orleans bucket list. He had his hopes set on finding a version as good as--or better than--the pie from Vivian's Cajun Crawfish Pies at downtown St. Petersburg's Saturday Morning Market. Her version is chock full of crawfish and veggies bathed in a piping hot, perfectly seasoned sauce, and tucked into a flaky, buttery pie crust: my son will devour the entire thing before we can even get a bite. Vivian warned us that we wouldn't find anything as good in The Big Easy...I didn't believe her at the time.
Being in the crawfish capital of the world, how difficult could it be to find a pot pie with its signature ingredient? Fairly difficult, actually. We perused menus, stopped in cafes and asked around. Finally, we came to a shop that advertised its crawfish pies on the outside window. When our food arrived, my son's face brightened--and then his smile fell; their crawfish pie was palm-sized and looked like an empanada. The filling was scant: two of the tiniest fragments of a crawfish tail, a few veggies and barely any sauce. Their pie was fried and greasy. It was nothing like what he was expecting; his disappointment was evident.
As my husband and I ticked off the items on our NOLA bucket list: ghost tour, Cafe du Monde, jambalaya, pralines, art, and bookstores, my son's only item went unchecked. Vivian was right: we didn't find another pie in town.
Fast forward 6 months. I was determined to create something that would satisfy my son's crawfish craving for those times that we couldn't get to the Saturday market--corn and crawfish pie was born. This dish can be made anytime as frozen crawfish tails are available at Mazzaro's and Gulf Coast Seafood--no need to cook and shell the live guys. For the fresh components, I used delicate leeks, hearty carrots and celery; the shucked corn I had on hand added sweetness and texture. Trying to mimic the Cajun flavors was a challenge: I was winging it 100%. My end result was saucy and flavorful, teeming with crawfish and veggies, and topped with a lattice crust; my boy cleaned his plate, asked for seconds, and finished the rest off the next day.
After so many years in the kitchen, I am finally feeling confident enough to not always rely on recipes to guide me though every step of the way. I can now trust my palate and knowledge of flavors to come up with something pretty darn tasty; seeing my kiddo clean his plate three times was all the validation I needed. This crawfish pie is not Vivian's...and that's ok. We will still have her special treat on those days we make our Saturday morning run and for the other times when the craving hits, we'll have Michelle's.