Lori Brown · Sep 10, 2016 · 1 min read
When I was growing up my grandma used to cook and bake all of the time.  I was the baker in the family with Grandma.  Before she passed away, she hand wrote her recipes for me and I am going to share them with you.  Some of them are left up for interpretation so I will do my best.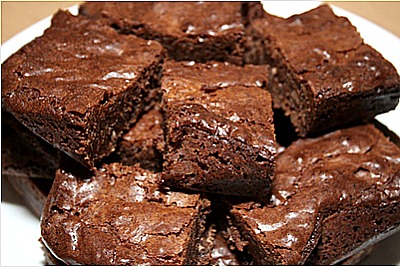 Grandma Brown's Homemade Brownies
It is rare to find any homemade baking recipes these days, when you can buy brownies in a box, but Grandma's are the best. Enjoy!
Ingredients
1 & 1

cup & tbsp

all purpose flour

That is 1 cup & 1 tbsp

1/2

tsp

baking powder

1/2

tsp

Salt

2

large

eggs beaten

1

cup

sugar

1/2

cup

melted butter

2

squares

melted unsweetened chocolate

1/2

tsp

vanilla

1

cup

pecans or nut of your choice

Grandma's recipe says "They are good with 1 cup of pecans but leave out when your "daddy" is going to be around."
Instructions
Beat the eggs.

Melt the butter and the unsweetened chocolate together.

Mix the eggs, sugar, and mixture of butter & chocolate together.

Pour in a 9 X 12" baking pan.

Bake for 30 minutes at 350 degrees.