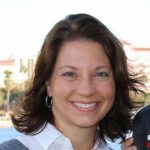 Michelle Ferrer · Sep 19, 2017 · 4 min read
Serving up a Low Country Boil for family and friends is a fun way to ride out those last days of summer...and there are only a few days left. Fresh corn, shrimp, potatoes and sausage commingle in a spiced-up broth, then are drained and dumped onto newspaper for fun--and easy cleanup; it is the perfect dish for one last sunny, balmy get-together.
I admittedly had no clue what I was doing the first time I made this dish. I had a few ears of corn from the Saturday Morning Market and we popped into Locale Market to look around. The giant brown shrimp had my name all over them. As I wandered through the store, the cogs were turning...what to do with shrimp and corn? Given that I had Old Bay seasoning at home, the decision was made: it was time to attempt a boil. I was a complete novice: I had thoughts of what the cooking liquid should taste like--I was just hoping the end result would be as flavorful as I imagined.
I raided my spice cabinet and started adding some additional aromatics to the celery-heavy Old Bay: dry mustard and pinches of nutmeg, cinnamon and clove complemented the broth nicely. To give the cooking liquid some sea-water brininess, I added a piece of dried kombu (seaweed). A proper sauce needs a bit of butter, so why not add some to the cooking liquid as well? The rich butter rounded out the dish and balanced the flavors of surf and turf.
My eight year-old son and I are very similar when we sit at the table: we always have a napkin at the ready. Ok, I admit it...we are fussy about getting messy when we eat. I got some very strange looks when it was noted that the shrimp were still in their shells: "How am I supposed to eat this??" he asked. "With your hands," was my reply. So extracting the shrimp from their shells and devouring this meal was a fun exercise in getting messy--we used about three times the amount of paper towels as usual.
Typically, the contents of the boil are drained and the broth is discarded, but this liquid is so savory, it's difficult to waste. An alternative is to serve the shrimp, potatoes, sausage and corn over cheese grits or rice and give each portion a healthy dose of broth. Should you opt to keep the liquid, strain it through a fine-mesh strainer to remove all of the solids.
In the end, this experiment was a winner and test-run number two was just as successful. Even though the technical end of summer is September 22nd, we all know that here in Florida, we still have at least one more month of this summer heat, so, if you can still find corn on the cob, it can be boil time--even if the calendar heralds that fall is in full swing.