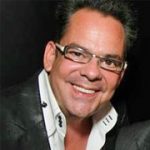 Louie Spetrini · Sep 7, 2016 · 3 min read
I've lived in Los Angeles, Atlanta and Miami, but for me, downtown St. Pete is home. Day and night, I explore the extraordinary and exciting culinary hotspots (from cheap to chic). It's amazing what's going on here. We are finally getting dining destinations that showcase some of the current national trends, with a seasoning of global and ethnic adventures.
Each month, tune in here to discover culinary trends and where you can explore those delicious diversions in St. Pete.
What's Hot – Trend Spotters Know!
According to Hudson Riehle, senior vice president of the National Restaurant Association's research and knowledge group, "true trends evolve over time, especially when it comes to lifestyle-based choices that extend into other areas of our everyday life.
"Chefs and restaurateurs are in tune with over-arching consumer trends when it comes to menu planning, but add their own twist of culinary creativity to drive those trends in new directions. No one has a better view into the window of the future of food trends than the culinary professionals who lead our industry."
September 2016 – What's Trending
From fork to farm and sea, locally sourced meats, seafood and hyper-local produce are trending.
You'll see restaurant gardens, onsite beer brewing with recycled byproducts going back to the farmers and house-made charcuterie (sausage, smoked meats), even artisan pickles that go beyond cukes. Food that is minimally processed with natural ingredients and environmental sustainability are big buzzwords.
Chef-driven fast-casual concepts such as Fitlife Foods on 4th street
Healthy kids' meals and gluten-free options. Transparent information on menus that tell you ingredients, calories, etc.
New cuts of meat (e.g. culottes'/sirloin cap, Denver cut, tri-tip, Pork T-Bone chop) and artisan butchery as served at Locale and Brooklyn South on Central.
Small desserts made for sharing, dessert shots and house-made artisan ice cream and fruit palapas.
Farm/estate branded items such as Palmetto Creek Farms (Avon, Florida or Oaks Farm (Naples)
Ancient grains (e.g. kamut, spelt, amaranth, lupin) are the new warriors in the gluten-free battle to be healthy and save our guts.
Ethnic-inspired breakfast items (e.g. Asian-flavored syrups, Chorizo scrambled eggs, coconut milk pancakes)
Local Best of Show Trend - Charcuterie
Charcuterie is the branch of cooking devoted to prepared meat products, such as bacon, ham, sausage, terrines, galantines, ballotines, pâtés, and confit, primarily made from pork.
As one of the continuing trends in dining, several of our critically acclaimed restaurants serve outstanding charcuterie that changes with the season. Many of the Charcuterie plates are accompanied by a selection of mustards, honeycomb honey, gherkins, candied nuts, jelly/marmalades, Marcona almonds, dates and pate.
If you are entertaining at home two of my favorite places to purchase the best cured meats and cheeses is Locale Market and Mazzaro's.
Adjacent to Locale Market's wine bar, the cheese and charcuterie station is home to a wide assortment of international cheeses, meats, breads and spreadable temptations for home entertaining and enjoyment.
Mazzaro's Italian Market on 22nd street is where you will find Saint Petersburg's largest selection of internationally cured meats and cheeses and some of the best homemade breads in the city.
Here are a few of my favorites.
Annata: Antigo, Point Reyes, Gouda. Delice De Bourgogne, Monte Enebro, Garrotxa, Moliterno Al Tartufo, Sopresatta, Creminelli Salami, Prosciutto Di Parma, Coppa (Dried Cappicolo), Calabrese Salami, Ndhuja, and Chef's featured Pate
The Mill: Chef Ted Dorsey creates all items in house: Corned Lengua, Foie Gras Torchen , Octopus Bacon, Tuna, Rileete, Confit Oysters, Duck Bacon, Lamb Belly Bacon, Pork Crackling, Salmon Candy with chef's selection of Artisanal Cheeses served with Mostardo, Seasonal Marmalade, Baby Zucchini Pickles, Malted rye Mustard and Bitter Chocolate Chunk
Birch & Vine: Wisconsin Cheese & La Quercia Charcuterie Plate
Roth Buttermilk Bleu Cheese (Cow's Milk) Paired with Sunflower Seed Brittle, Chili Sauce; Carr Valley Ménage (Cow, Sheep, Goats Milk) Paired with Cantaloupe Mostarda, Candied Almonds; Ellsworth Beer Battered Cheese Curds (Cow's Milk) Paired with Apple-Bacon Chutney; La Quercia Spicy Prosciutto Spread & Borsellino Paired with Pretzel Muffin Crisps, Truffle Parmesan Crisps
Until we eat again!