Asian cuisine is all the rage, from the explosive popularity of sriracha to fascinating regional dishes of Thailand, Japan, The Philippines, Himalayas, Tibet and Malaysia catering to America's growing appetite for authentic Asian dishes.
Chefs are paying attention to the new popularity, incorporating these dishes at breakfast, lunch and dinner, even cocktail menus. According to Euromonitor International, Asian foods have become so popular among single-location restaurants that among those offering specialty menus, Asian cuisine—at 19.7 percent—beat out other popular foods like traditional "American" barbecue and pizza (12.1 percent), European (9.7 percent), Latin American (7.6 percent), and Middle Eastern (1.3 percent).
Top of the trend are noodles. Chefs, specialty foods manufacturers and home cooks are trafficking in noodles made from base ingredients other than wheat and eggs. From Locale to Earth Fare, Whole Foods to Fresh Market, you'll be able to get your hands on noodles or pasta made from rice, cornstarch, buckwheat, peppers, yams, sweet potatoes, soybeans, pulses such as beans and lentils, pinto and black beans, carrots, potatoes, mushrooms, and untold other options.
Tinkering with the basic makeup can give noodles and pastas a different structure and flavor that completely changes the nature of the dish in which they're used.
Here in Saint Petersburg we have several new additions to the fresh noodle explosion. The two best examples would be Hawkers and Buya Ramen. The ramen craze has been looming in the air for some time in big cities like New York, Chicago and Los Angeles. Now the trend is hitting the growing Edge District of St. Petersburg.
Buya Ramen features a menu that includes items like wagyu brisket and crispy duck ramen bowls made with tonkotsu broth, pork belly buns and seaweed salad.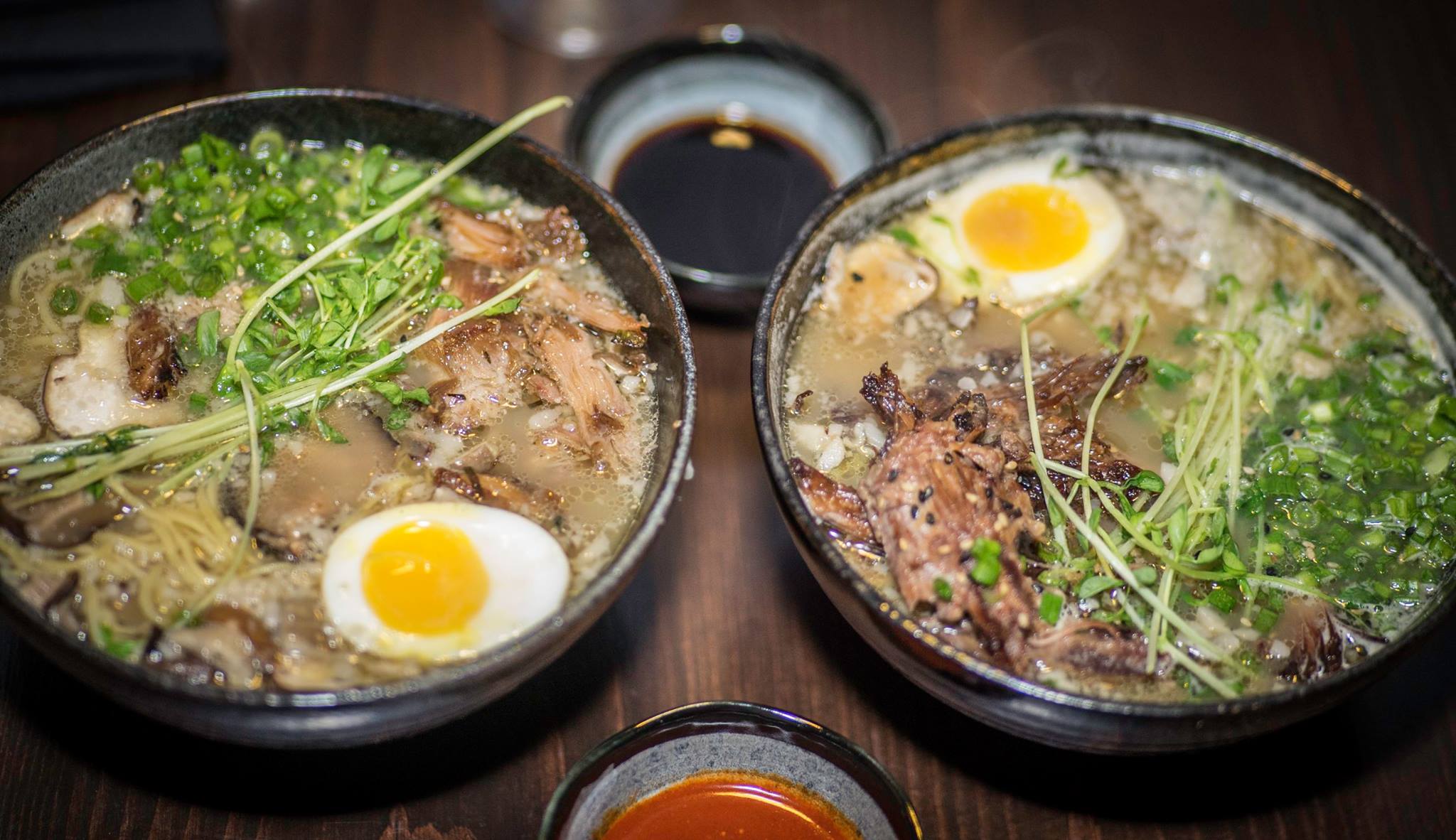 (Photo by Barry Lively)
Buya Ramen
911 Central Ave
St. Petersburg, FL 33705
(727) 202-7010
http://www.buyaramen.com/
The Hawkers' menu focuses on small and sharing plates. Timing is everything, as dishes will be delivered to tables as they're prepared, not as they're ordered — which means you won't necessarily get an appetizer before an entree if you order them at the same time.
The menu offers fare from a variety of Asian countries. There are plenty of staples, like pad Thai ($8.50), chicken lo mein ($8) and South Asian curry ($5.50-$7.50), though there are more exotic plates and patrons are encouraged to be adventurous and try something they normally wouldn't.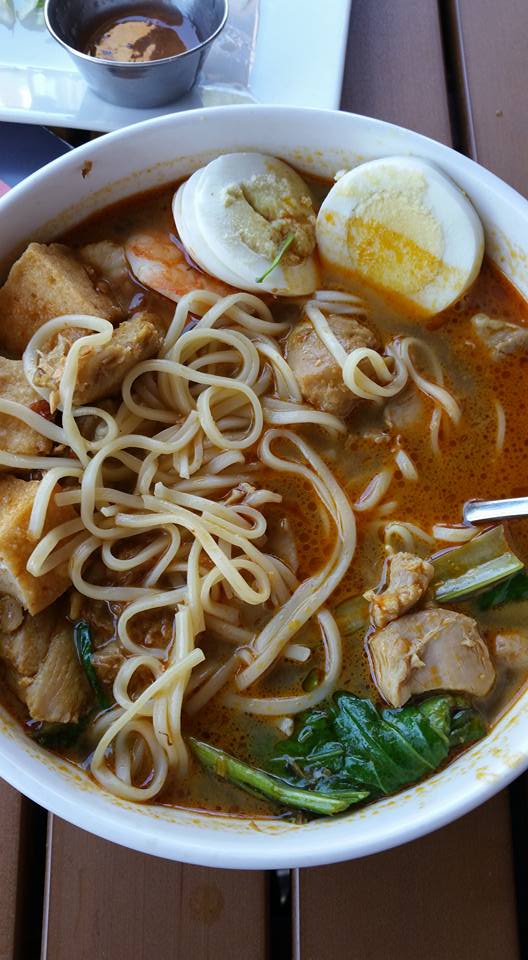 Hawkers Asian Street Fare
1235 Central Ave
St. Petersburg, FL 33705
(727) 521-7253
http://eathawkers.com/
Locale Market at Sundial has offered great sushi since they opened in December 2014, and more recently they have expanded the sushi offerings and added more Asian fare with poké bowls and ramen. For ramen, they are offering Ginger Chicken, Soy Mushroom, and Pork Belly Miso. Me-so hungry!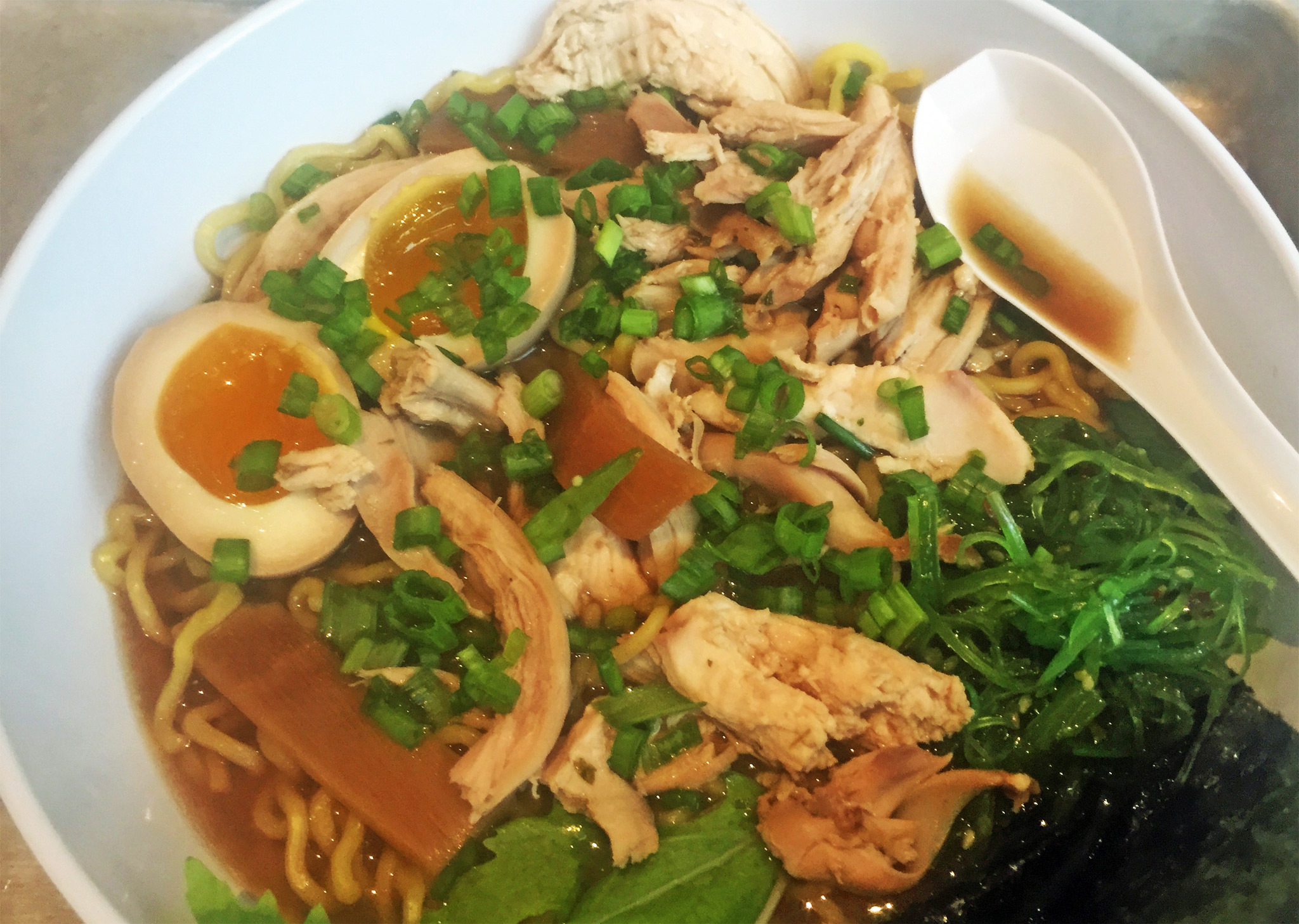 Locale Market
179 2nd Ave North
St. Petersburg, FL 33701
(727) 523-6300
http://www.localegourmetmarket.com/
Locale's Chef Jeffrey Hileman Interview with St. Petersburg Foodies
Souzou not only offers great sushi and rolls, but also has several different Asian fusion dishes. Our favorite noodle offering is the Chicken Ramen, which is the most economically priced ramen of all on this list at only $10. It includes bok choy, bamboo shoots, scallions, a wonderful marinated egg, and of course, chicken broth. It's a large portion that will definitely fill you up.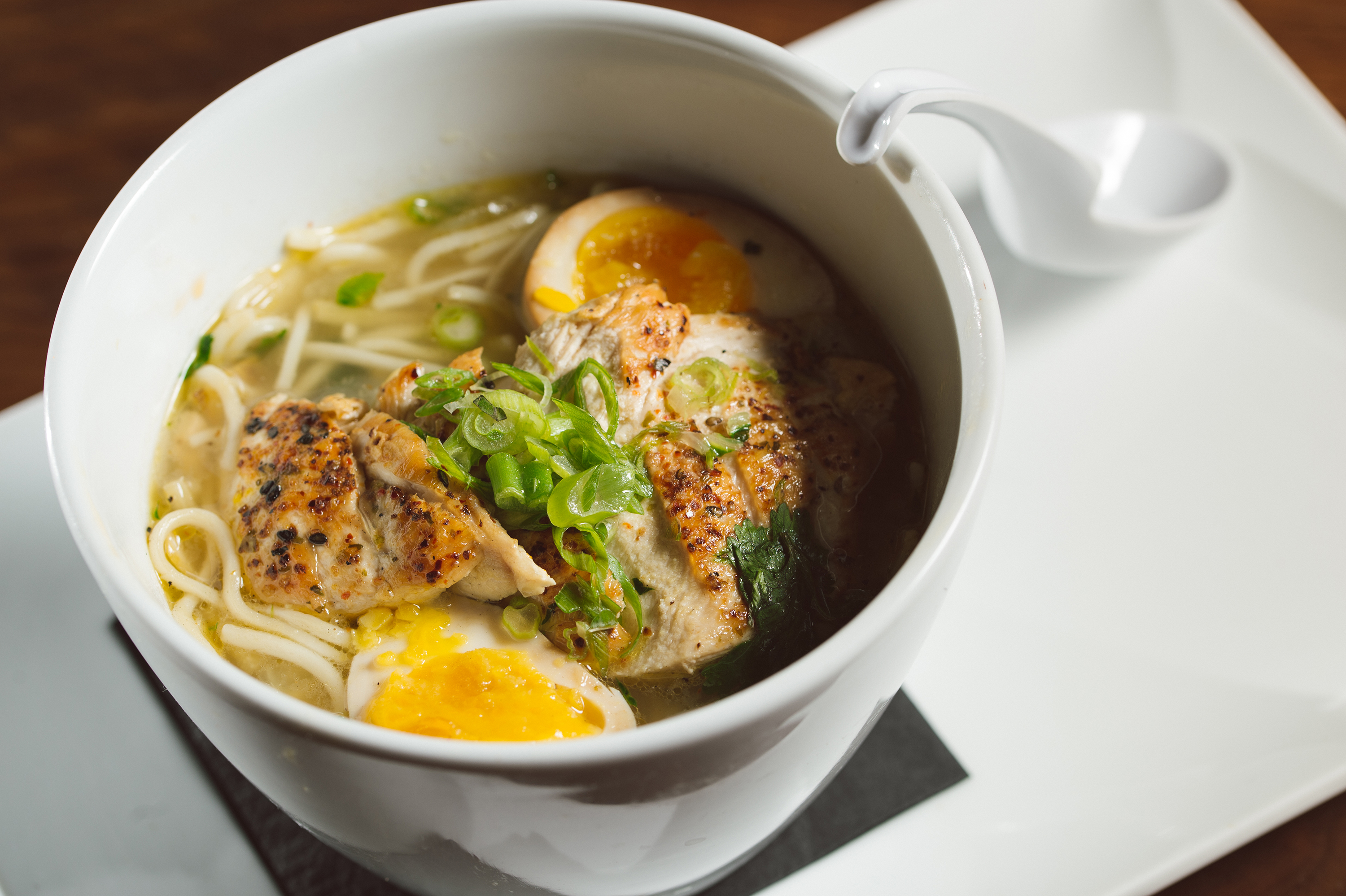 (Photo courtesy of Souzou)
Souzou
435 5th Ave North
St. Petersburg, FL 33701
(727) 823-4050
http://www.souzoufusion.com/
La V – Vietnamese Fusion is not new to the scene, having opened in 2012, but they do have one of this editor's favorite soups—the Beef Pho. The Beef Pho is a delicious soup that is simmered for 12 hours. It consists of clear beef broth, rice noodles, white onion, cilantro, and slices of beef. On the side, you get a plate of crispy, fresh Culantro (not cilantro but a flat herb that is best described as having more bite and pepper than the often mistaken cilantro), Thai basil (sharp and biting), Jalapeño, bean sprouts (fresh and crunchy), and lime wedge. You are supposed to add them a little at a time as you go, but first tasting the broth by itself. It also comes with hoisin sauce, (a sweet dark sauce made of soybeans), and Sriracha which is nice and spicy. The Seafood Pho is another favorite.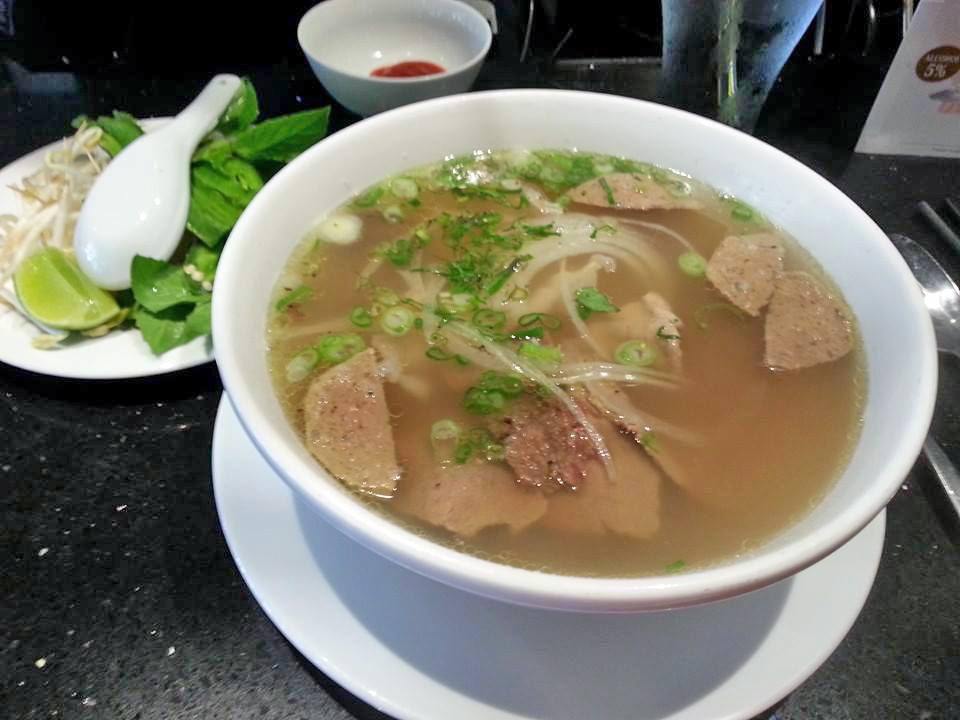 La V
441 Central Ave
St. Petersburg, FL 33701
(727) 820-3500
http://lavfusion.com/
More details on these two great pho dishes here.
Kevin Godbee Contributed to this article for the Locale, La V, and Souzou portions.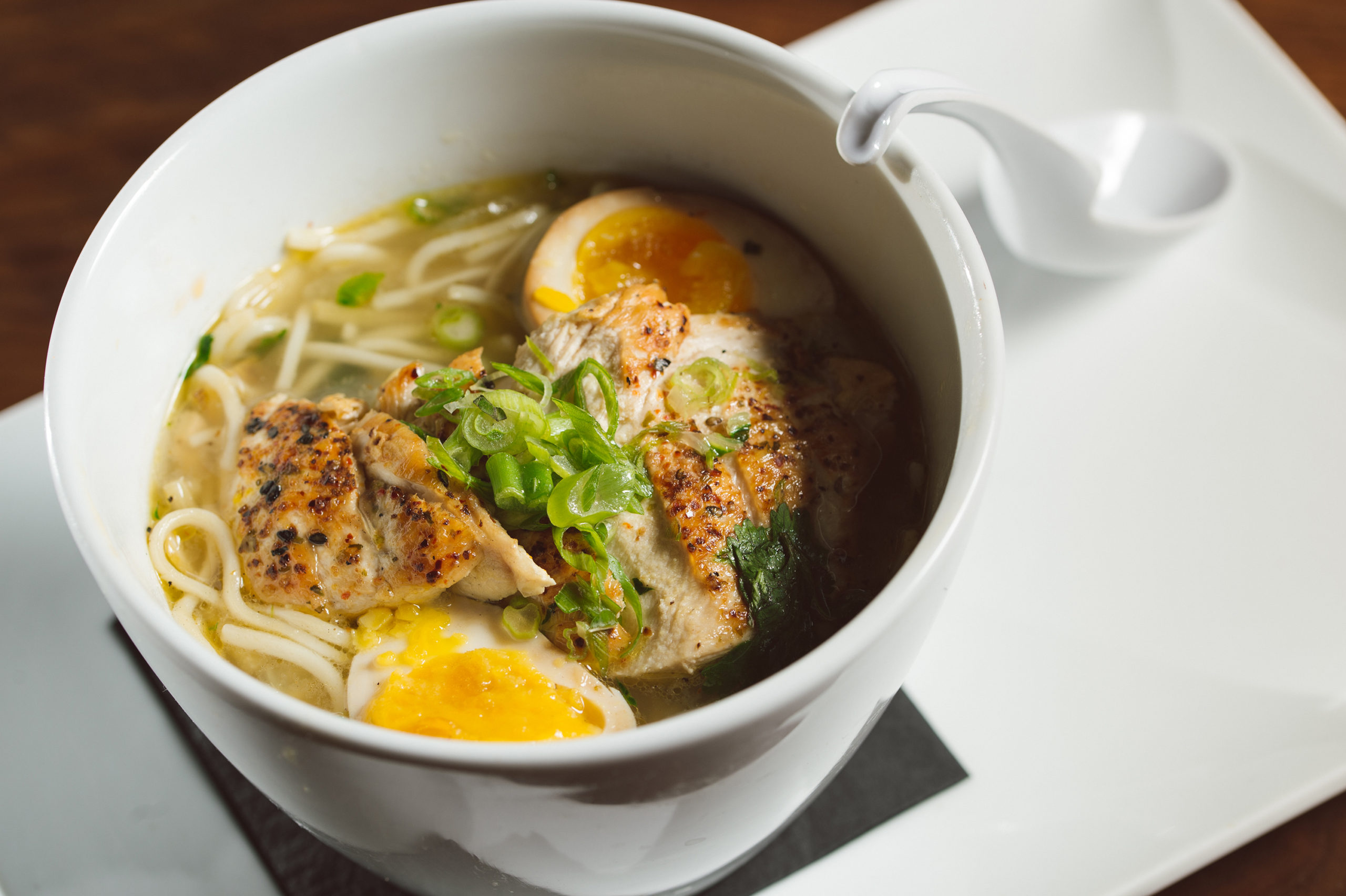 In St. Petersburg, restaurants and food stores alike are adding all different types of Asian cuisine as it becomes more and more popular.