St. Petersburg Residents Shawn & Jeanna Damkoehler partner with Volet Hospitality to purchase popular Beach Drive Eatery
Psst…(whispering) "Did you hear about 400 Beach?" We had this whispered to us many times in the past few weeks. However, being the upstanding media outlet that we are, we decided to wait for the official word.
It's official today, May 3, 2021 that 400 Beach Seafood & Tap House has new owners. We broke news in December 2020 that Volet Hospitality purchased Annata and Alto Mare. In that piece you will find background on the owners, Jacob Linzey and Ashley Castillo. We've dined at both places a few times since then and couldn't be more pleased.
For 400 Beach, Volet has partnered with local St. Pete philanthropists Shawn & Jeanna Damkoehler. The Damkoehlers have always loved St. Petersburg and understand its growth potential, especially in the downtown area. Shawn & Jeanna also desire to see the city keep its hometown genuine feel. Their shared interest in being the best in the restaurant industry, while also preserving the legacy of their bayside town is why they are working with Volet Hospitality. Shawn remarks, "Having witnessed the explosion of the St. Petersburg culinary scene over the years, we are beyond excited to carry on the legacy Steve Westphal began with 400 Beach Seafood & Taphouse." Jeanna adds, "I come from an Italian family and cooking and entertaining have always been a passion of mine. I'm a lifelong resident of Pinellas County and was born in St. Anthony's Hospital, so when we decided to enter the restaurant world, we could think of no other place to start than beautiful and vibrant St. Petersburg."
Nick Ocando is the new corporate chef overseeing all three properties at 300 and 400 Beach Drive. We had the opportunity to meet him at Annata recently, and enjoyed observing him mingling with, and chatting up the guests. We appreciated having him tell us how he created the special ceviche appetizer that we started with.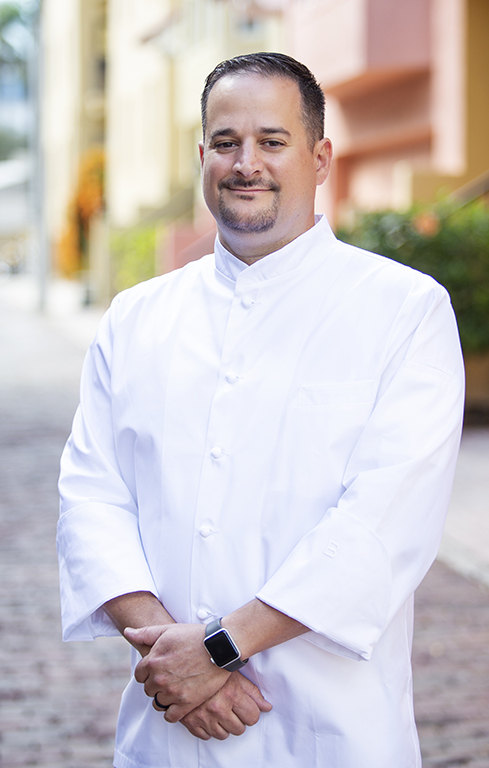 Jacob tells us that Nick "quickly became one of my favorite chefs, not only for his ability as a culinarian, and a talented chef, but also for his overall presence and personality in the dining room. It's rare to find a chef that enjoys being in front of guests. The way he engaged with guests really stood out to me."
It was 2015 when Jacob recruited Nick from Hibiscus restaurant in Dallas to come work with him at the Gaylord Texan Resort & Convention Center in Dallas. Nick recently moved from Dallas to St. Pete to take on his new role.
As explained in Volet's previous acquisitions, their practice is to not make immediate changes, and to retain all staff that wish to stay, and to work with them as a team to figure out what has been working, and what may need review for future changes.
Jacob further iterated, "We see a ton of potential in 400 Beach, and we certainly think that there's a tremendous amount of opportunity there. There will be no immediate changes, but we will certainly renovate at some point 12-14 months in the future."
Chris DiNeno, Broker/Owner of the EnterDine Group @ Main Street & Main brokered this deal as well as the Annata and Alto Mare transaction.
400 Beach Seafood & Tap House was formerly owned by Steve Westphal. Currently, Westphal owns Parkshore Grill, The Hangar Restaurant & Flight Lounge, and Café Gala at The Dali Museum.
Executive Chef Joshua Breen continues to helm the kitchens at 300 Beach Drive for Annata and Alto Mare.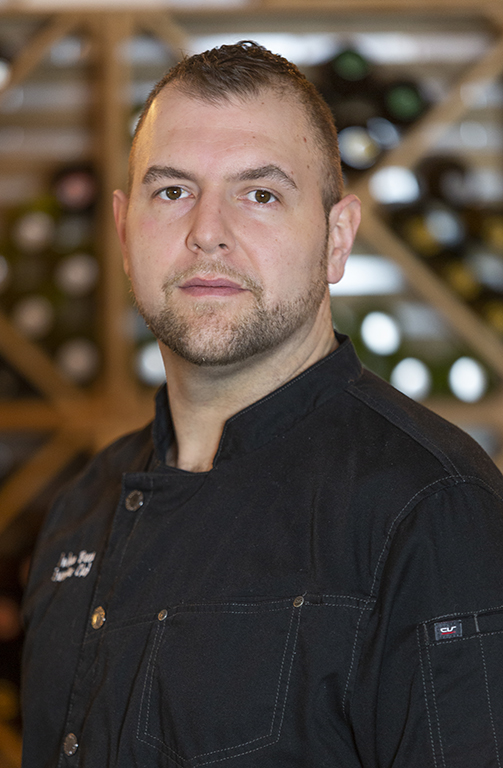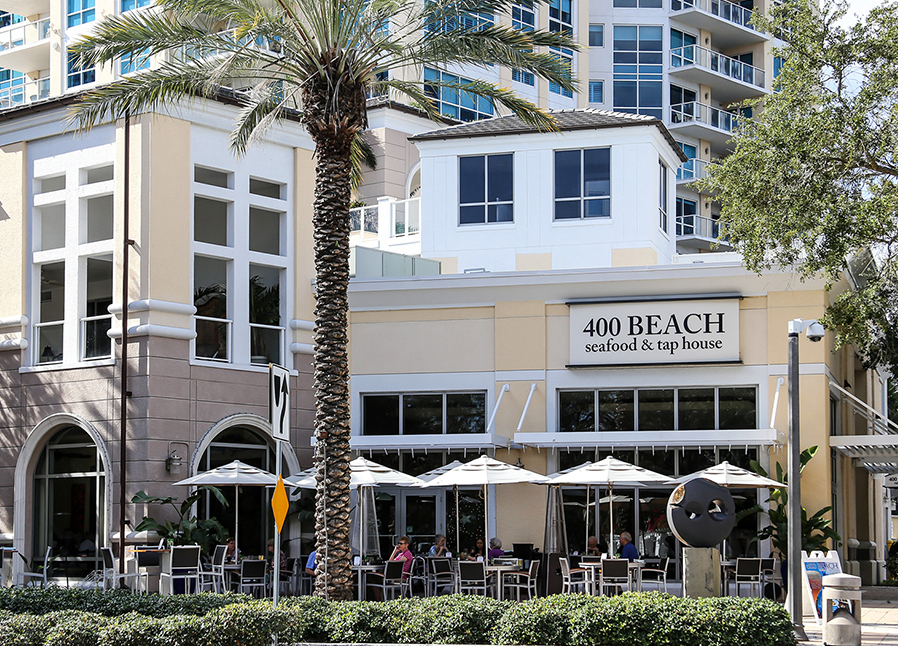 Readers Rating

Rated 4.6 stars




4.6

/ 5 (

Reviewers

)

Outstanding
---
News of the ownership change of 400 Beach Seafood & Tap House on Beach Drive in downtown St. Petersburg, FL.