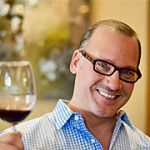 Kevin Godbee · Apr 4, 2018 · 3 min read
BellaBrava's Cooking Competition Finale à la Master Chef
Raise your hand if you like to watch cooking shows. Me too. Actually, Master Chef is my favorite.
It was quite exciting and fun that BellaBrava conducted the finale of their Numero Uno recipe contest in the fashion of a cooking show.
Bravo to Debbie Reid for winning with her dish, "Lamb Bolognese with Creamy Cheesy Polenta".
The runners-up were Joey Moore with "Lasagna in Blanco con Funghi", and Guiseppe De Lorenzo with "Caserecce with Swordfish, Fried Eggplant, and Mint".
The judges were St. Pete Mayor Rick Kriseman and Deputy Mayor Kanika Tomalin; St. Petersburg Food Writers Kevin Godbee and Lori Brown of St. Petersburg Foodies; and President of 2B Hospitality (parent company of BellaBrava), Thomas Sanborn.
All three contestants participated in the Numero Uno Cook-off, where they cooked in BellaBrava's kitchen with Chef Jeffrey Jew. The runners-up each received a $100 gift card.
The winner is granted the title of Numero Uno and receives a dinner for four at BellaBrava, with her dish as the main course. The dish will also be featured on the BellaBrava Menu for three months.
Just like the TV show, Master Chef, BellaBrava's competition was for amateur and home chefs where they presented their own recipes, and the stories behind them.
The competition started in late 2017 with dozens of entries. In February 2018, the contestants were narrowed down to the three finalists, and ten runners-up that each received a $50 gift card.
Each of the three finalists spoke about their backgrounds, and the story behind their recipe. The backstory itself was part of the judging. They each got a chance to introduce their dish before the judges and answer questions throughout the tasting. Each dish was judged for their creativity, story, presentation, flavor and technique on a scale of 1 - 5.
Personally, I scored all of them a 5 on flavor and technique. That left it up to the other areas to determine a winner. I had each participant within one point of each other. Lori had them all within two points, but didn't give them all a 5 on flavor like I did. Without revealing the individual scores, BellaBrava said that it was a very close race.
The biggest surprise for me was Guiseppe De Lorenzo's "Caserecce with Swordfish, Fried Eggplant, and Mint". When I read that on the menu, I thought, "huh?". It was the most tender and juicy swordfish I've ever had, which you know is really hard to do if you've ever cooked swordfish. I had to look up caserecce to find out that it is a twisted, straight pasta shape. The twisted shape of the pasta held the sauce, and the density of it created a wonderful mouthfeel. I was afraid that the mint would be too dissonant, but I was wrong again. It was understated, and enhanced the dish nicely.
Joey Moore's "Lasagna in Blanco con Funghi" was something I wouldn't normally order as it would be in the vegetarian section of the menu. I was wrong again. It was cheesy, buttery with some crunch on top, and held together impressively. The mushrooms added a nice umami flavor that made up for no meat. Many times, when you cut into a lasagna, the layers break apart. This one held together nicely. Check out the cool demo below.
I had a feeling that the winner would be the one with meat in it, and I was right.
Debbie Reid's "Lamb Bolognese with Creamy Cheesy Polenta" was hearty, rustic, and full of harmonious flavors and textures. You had the umami, salty, meatiness of the lamb mixed with the smooth, buttery polenta that made you want to keep eating.
I wish I could eat all of the dishes again right now. The good news is that we can all eat the winning dish as it is on the new menu at BellaBrava for the next three months, along with 20+ other new items that we can't wait to try.
Here's a great video summary à la Master Chef by Joshua Santos of HCP Associates.
(Photos by Don Nguyen of 2B Hospitality)
Less formal than a ristorante, the service is casual, the prices remain low, and the emphasis is on a steady clientele rather than haute cuisine. BellaBrava has become one of the most popular and iconic restaurants on St. Petersburg's Beach Drive.