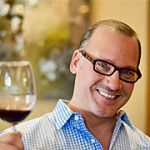 Kevin Godbee · Jul 29, 2016 · 2 min read
Chef Jason Cline Resigns from The Birch & Vine to Start New Venture
Last night while having dinner at The Birch & Vine, Executive Chef Jason Cline sat down with us to chat for about 40 minutes. The first words out of his mouth, after saying hello, were; "I handed in my resignation. My last day is a week from Saturday." (August 6th.)
Cline will be taking a little time off to do renovations on his house, and then he will be starting a new restaurant venture that will start with one location, with plans for multiple locations in the future.
If you've eaten at The Birch & Vine, then you know that Chef Jason is a magician with food ingredients. He also has one of the key ingredients for a successful business plan: Differentiation.
His new concept is being done in a few of the big cities, but no one is currently doing it in the St. Pete / Tampa Bay area. This is why he wouldn't tell us exactly what the details are, although he gave us some hints that we will keep to ourselves until he is ready to unveil the plan. Keep an eye on St. Petersburg Foodies for the breaking news, and sign up to our newsletter with the form above to make sure you don't miss anything.
We are excited for the new venture, but we couldn't help to express our concern for what the future holds for The Birch & Vine. It has long been one of our top favorite restaurants. We've seen other venues go from "great!" to "hate!" when they had an amazing chef that left. (First rhyme intentional, second one not.)
Cline asserted that he has been working quite closely with Chef Luke for a long time, and that Luke has been doing most of the cooking lately, so there's nothing to worry about.
We also spoke to General Manager, Rhonda Woida. She told us "Nothing on our menu will change in the immediate future until we decide which direction we will be going in.  And of course, we do not want to take anything off the menu that are staple items."
We are looking forward to the future of The Birch & Vine, and Chef Jason Cline's new venture. Stay tuned!
Updated: July 30, 11:25 am to correct Rhonda's quote.