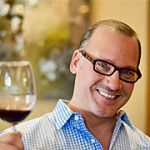 Kevin Godbee · Dec 19, 2016 · 2 min read
Spacco Italian Grill to Open in January 2017
Update: Here's our review of Spacco Italian Grill
The owners of Gratzzi Italian Grille; the enduring, bustling, thriving mecca in Downtown St. Pete, will be opening a new Italian restaurant in Sarasota—another great foodies destination—in mid-to-late January.
Domenic D'Angelo, Co-Owner & General Manager, and Tony Mangiafico, Executive Chef & Co-Owner of Gratzzi Italian Grille have been working together in different ventures in the restaurant business for 26-years, and Gratzzi for 16-years. In 2000, Gratzzi Ristorante opened in Baywalk (now Sundial Shops), and closed in 2009 as one of the last remaining tenants after Baywalk traffic steeply declined.
They re-opened as Gratzzi Italian Grille in December 2010 in their current location at 211 2nd Street South, St. Petersburg, FL 33701, and have been resoundingly successful. Gratzzi is so famously popular that you can even find them sold out on weekend nights in the slowest season.
Now, Tony and Domenic are going to bring their Italian magic to Sarasota with Spacco Italian Grill.
Spacco Italian Grill will be more casual than Gratzzi (no tablecloths) and will primarily focus on the Italian classics, along with pizza, steaks, and chops. Several of the popular Gratzzi entrées will be on Spacco's menu, but there will also be many new items exclusive to Spacco.
One new entrée: Pork shanks - Mini shanks slowly roasted and grilled in Habanero/Guinness BBQ, and sesame seaweed.
Another new item is Arancine - A Sicilian classic, crispy risotto balls filled with meat sauce, peas, parmesan, and mozzarella, with a side of pomodoro sauce.
Also new for Spacco is the Linguini Alla Matriciana - Crispy pancetta and prosciutto, red onions, garlic, roma tomatoes, peas, red crushed pepper, basil, parmesan cheese, with a tomato sauce.
(We don't know about you, but we're sure hungry now!)
Spacco will have two of Domenic's relatives helping with the day-to-day operations.
Domenic's sister, Costanza Brown, from Punta Gorda, worked with Tony and Domenic in the 90s at one of their former businesses, Mamma Nunzia, which was open for 10 years before they sold it and started Gratzzi in Baywalk.
Costanza and her sister-in-law, Trish Brown, will handle daily operations and management of Spacco.
Chef Tony says; "Spacco will be a casual Italian eatery with an open kitchen, it will feature a smaller menu than Gratzzi with some of its traditional entrées. I will be training an Executive Chef and a full kitchen staff in the next couple of weeks to handle the execution of the kitchen. We will focus on the same great value, great service, and great Italian food."
Spacco Italian Grill
6392 N. Lockwood Ridge Road
Sarasota, FL 34243
http://spaccoitaliangrill.com/
A casual, rustic Italian eatery brought to you by the owners of Gratzzi Italian Grill