Lori Brown · Mar 19, 2019 · 5 min read
The Big Catch at Salt Creek (named as an homage to Jon La Budde's former night club in downtown St Pete), located in the former Fishtales space next to the Harborage Marina, is set to open May 3rd with new executive Chef Kyrie (pronounced Keery) Rotolo at the helm. We sat down with one of the owners, Mario Farias and with Chef Rotolo for some background on her and a preview of what items to expect on the menu.
Rotolo was a sous chef at Farias's other Floribbean themed restaurant, Callaloo when it opened in March of last year (2018). She is from Louisiana so she definitely brings with her those southern roots. As Farias said, "one of the saddest days was when she left us to go to the Sand Pearl on Clearwater Beach to be a pastry chef." Rotolo said, "I wanted to get back into pastries because that is what I went to school for, however the savory side just keeps reeling me back in."
When they began looking for a Chef, Farias said to one of his other partners, Larry Munch, "I have got somebody. So I called her up and she sat down with Larry and me and we didn't interview anybody else." Farias says, "it's Kyrie's ship now. We (the partners: himself, Larry Munch and Jon Reno La Budde) only hired two people, Kyrie and the front of the house manager, Heather Showalter." The partners have allowed Rotolo and Showalter the freedom to hire the rest of the staff and build it as their own crew.
Rotolo, from Louisiana, and having lived in several cities there, went to high school in Florida and then to culinary school in Orlando at Le Courdon Bleu. After, she moved to Tampa and first went to work for highly acclaimed chef, Jeannie Pierola, of Edison Food + Drink Lab, as the pastry chef assistant for about a year. Next she helped open the Little Lamb Gastropub in Clearwater as a sous and pastry chef. From there she moved on to help open Callaloo.
As Rotolo put it she is creating "a really funky menu with a great Florida southern vibe with lots of fish and lots of seafood. It is going to be very appetizer heavy with most of the entrees presented as weekly specials" which will be written on a few black chalkboards around the space. They will run eight to ten specials each week.
Farias said, "the menu is just perfect for the location. Most of the people coming off of their boats aren't here to eat a heavy meal, but they might eat one on the weekends or the evenings. So we decided to include a lot of different depths of shareables but to also make sure the standards are there too, like seasoned steamed shrimp, fritters (with a fritter of the day), a lot of broiled and grilled stuff too."
One weekend a month they plan to do a family style seafood boil too with the newspapers on the table and the food heaped on top. They will also have a regular seafood boil on the menu daily with all of the southern staples such as corn, potatoes, mushrooms and then they will rotate the seafood they cook it with. A few other items they shared with us are seafood hush puppies, cajun IPA beer boiled peanuts, and Farrow Island salmon topped with a caper bernaise sauce and served with a root vegetable hash and buttered rice. They are looking to partner with Swah-Rey for their desserts in order to support local.
Just one of the great options that they have planned for the boating community is a dock station where they will clean fresh caught fish and cook it for them in house. They are also planning to offer to go "boat boxes" that can be ordered the night before when they call the marina to drop the boat in the water. They can order the boxes through the marina and the lunches will be ready and waiting in the boat when the boaters arrive. These can be ordered all the way up until closing time at 10pm seven days a week.
As we continued talking, Farias said that he had no intentions of opening up another restaurant, especially so quickly after Callaloo, however many players in the restaurant industry were going to the marina folks with ideas to completely change the place and its vibe. He said, "they just wanted to keep the integrity of the place and not change it up too much. They wanted a place that's got good food and that still has that old Florida feel and charm that we are missing in so many restaurants here and without the fanfare and the foo foo. And so that's when I said, so you want something that's Flip Flop Fabulous."
After that conversation, he was in. He goes on, "so the next morning I went to breakfast at Munch's and Larry goes to me, "so what did you decide about Fishtales?" and I said, "funny you ask." and he says, "If you're doing it, I'm doing it."" Next La Budde called him about listing Fishtales. Farias said, "it's a funny thing you call and La Budde said "you're going to do it aren't you?"" When Farias confirmed La Budde said "I'm in too." And so that's how it happened.
When asked who is handling the day to day, Rotolo answered, "that would be me, right here. It's a good opportunity. I am really excited about it. I am really a work-a-holic anyway. So when I dive in, I dive in really hard I guess."
That's great to hear! We can't wait to see what Chef Rotolo has in store for us. Being given full creative reign seems to always work out best. We, at St Petersburg Foodies, wish nothing but the best for The Big Catch!
We are a traditional family friendly Florida waterside restaurant which we like to describe as "flip flop fabulous" serving fresh Florida seafood as well as something for everyone and cocktails to boaters and landlubbers alike.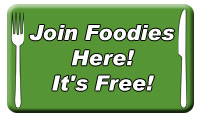 DISCLAIMER: Kevin, Lori, Abby, Haley, Lindsey, & Alexia do not dine anonymously (this would be impossible) and we sometimes get free food (though never expected). However, we dine with the locals and we support our own. You will always get honesty in a respectful manner.