Cori's Seafood Grill: More than just a Meal
Cori's Seafood Grill: More than just a Meal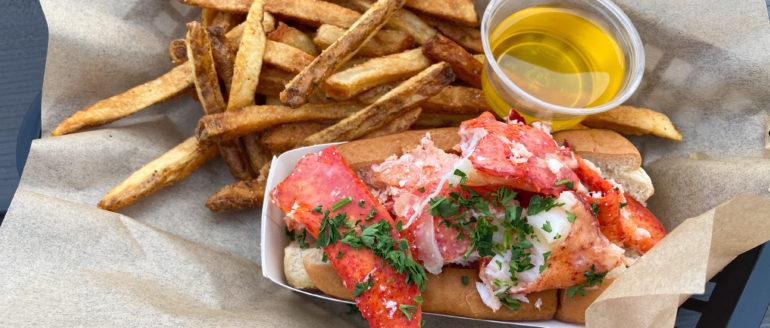 There are definitely certain things that drive me to specifically make my way to Gulfport. Like the lasagna at Pia's, for example. Now, with Cori's Seafood Grill situated comfortably on 49th St. and 15th Ave S, I can add seafood to that list too. Cori's Seafood Grill isn't just any restaurant – oh no, Cori's is far more special.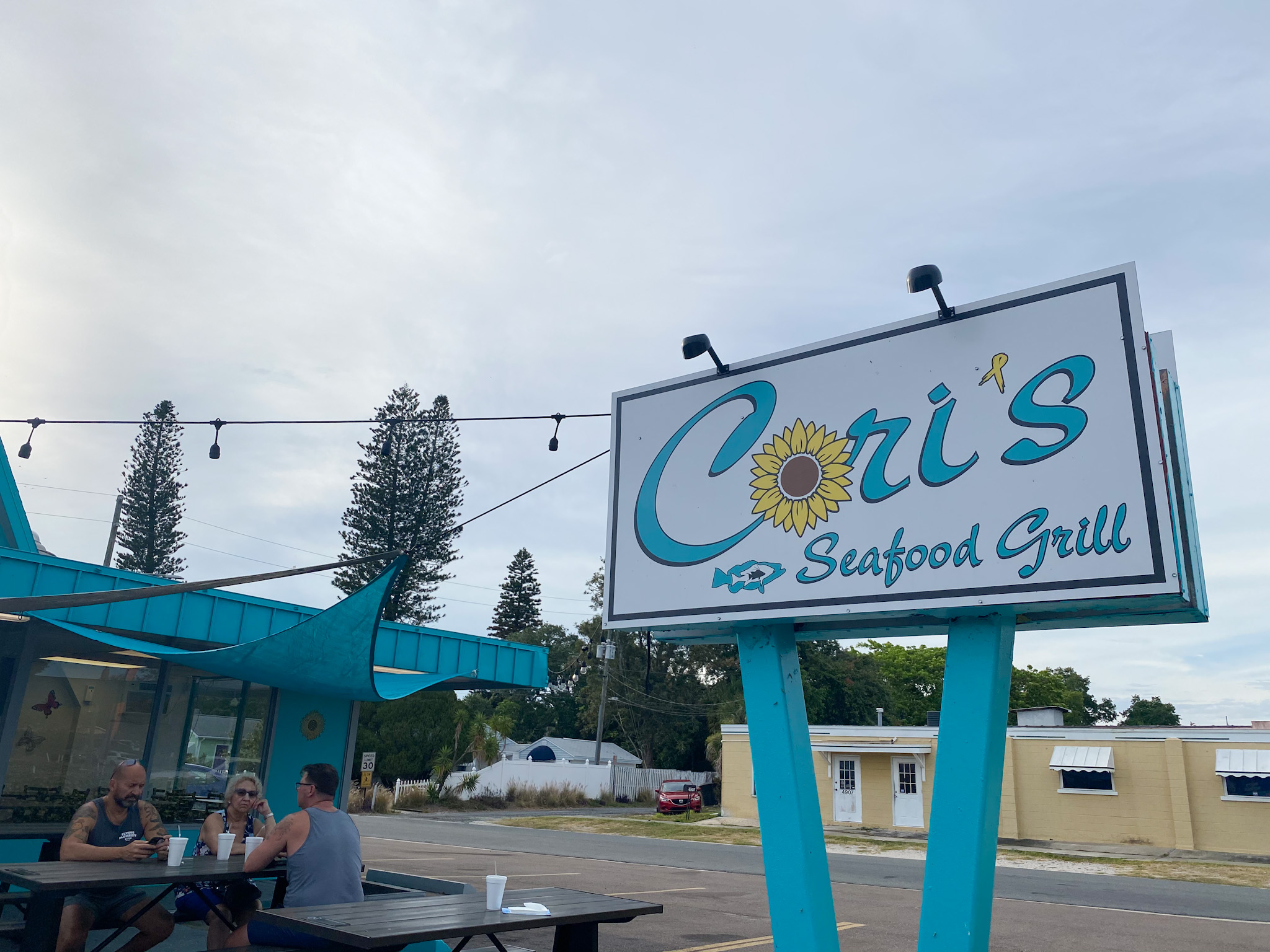 On March 19, 2020 Cori Brie Register passed away from cancer after fighting Ewing sarcoma, which is a very rare childhood cancer. Cori's father, Dave, who owns Key West Seafood Co. next door to Cori's, as well as Key West Shrimp Company in Madeira Beach, decided to open Cori's seafood in October of 2020 to help carry out Cori's legacy. Cori managed the Key West Shrimp Company at the Madeira location and always talked about opening up a seafood restaurant with her father.
Not only did Dave and his family want to open Cori's to assist in carrying out Cori's legacy but they also wanted to make a difference by helping others – which is what Cori did, she helped others. During her fight with cancer, Cori assisted other children with their daily battle with cancer too. Because of this and other ways in which she graciously volunteered, Cori was referred to as the Sunflower Warrior – the perfect nickname for her and her beautiful soul. When you visit Cori's, you'll notice the front counter of the restaurant which is adorned with brilliantly painted sunflowers. Also during your visit, you can make a donation to help children who are fighting cancer. Thus far, Cori's Seafood Grill has been able to donate almost $4,000 to charities which help brave children with their battle with cancer. How incredible is that? It truly doesn't get more heartwarming than that.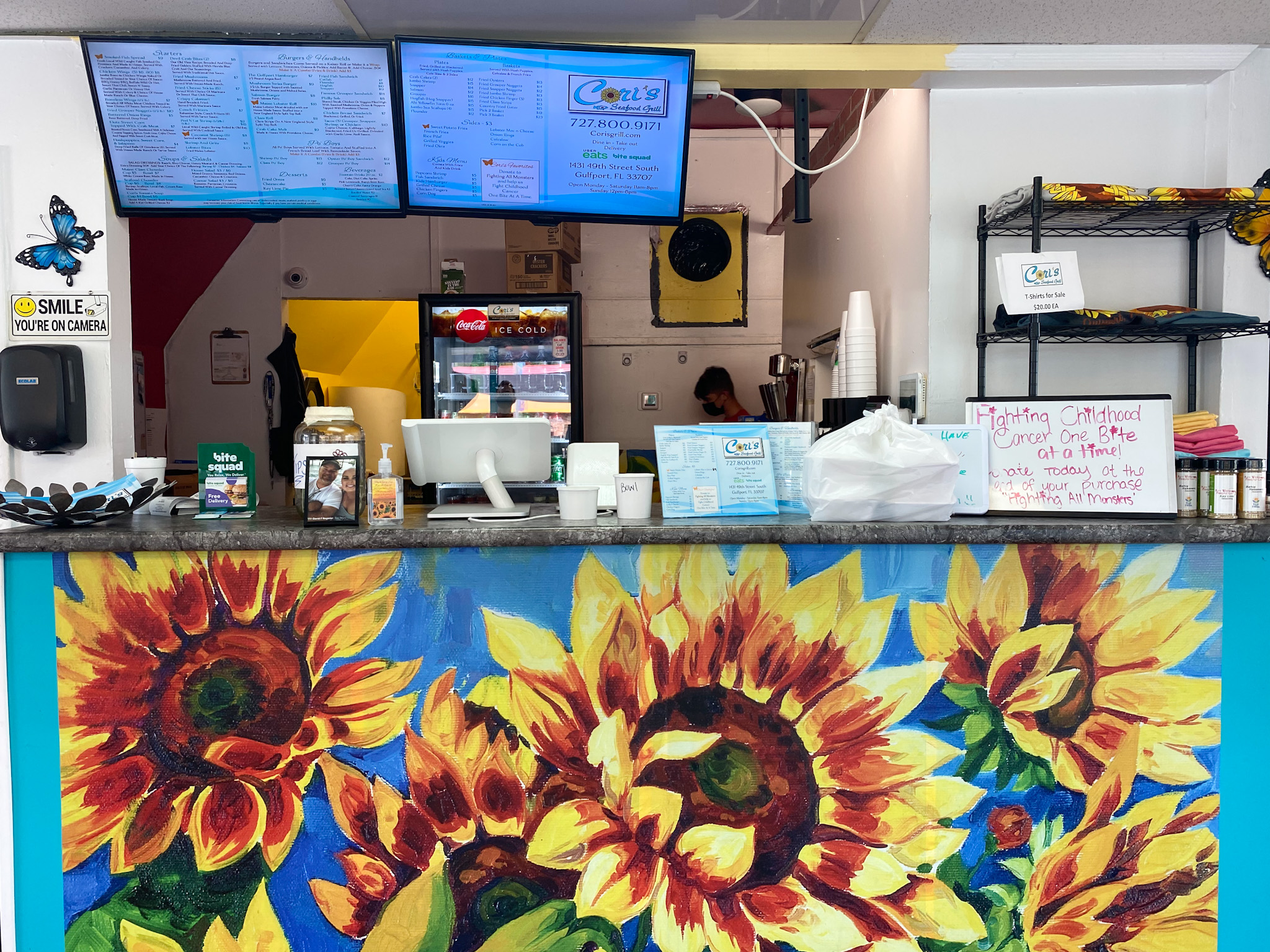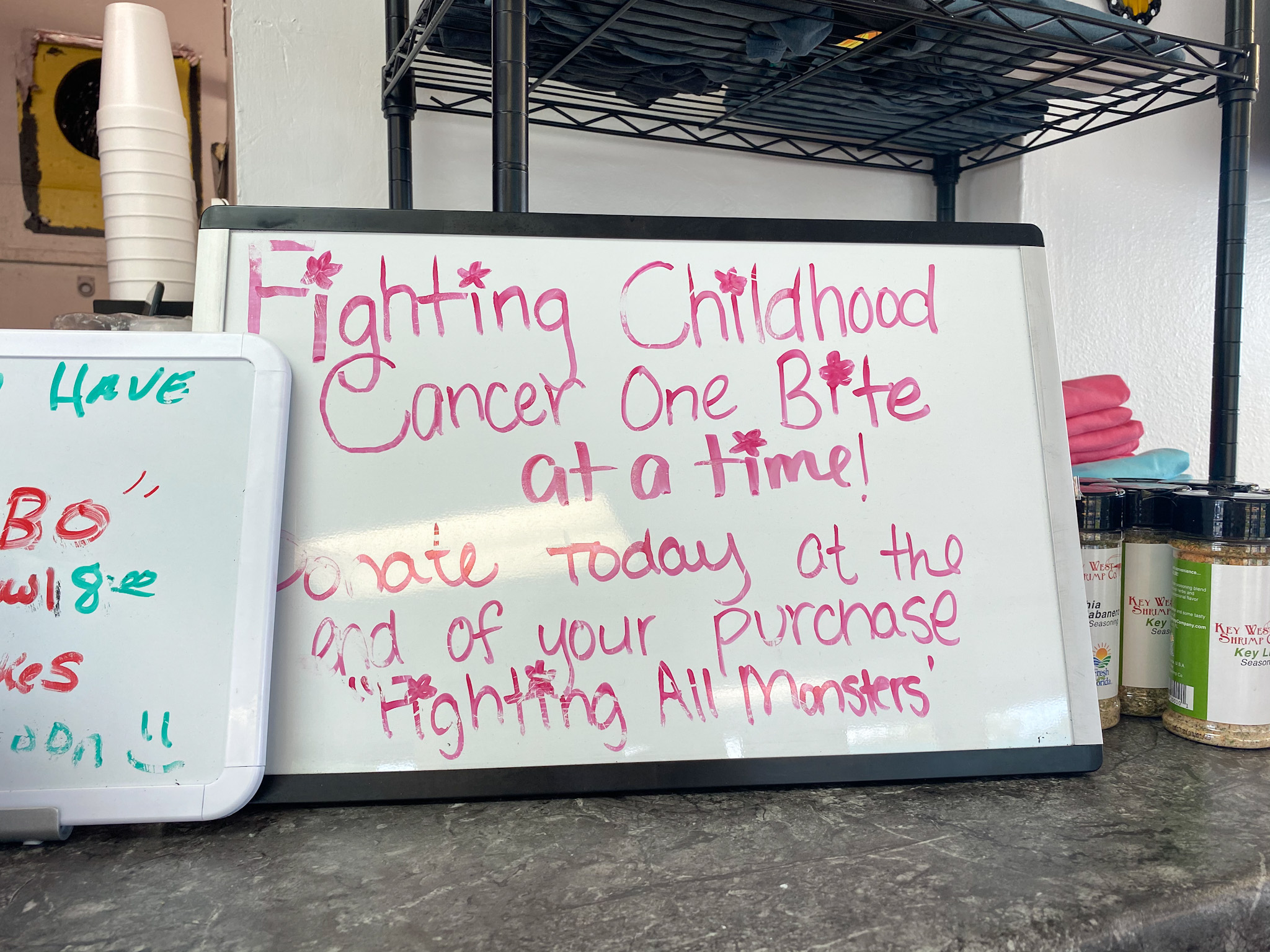 During our initial visit to Cori's we ordered our food and opted to dine at one of the picnic tables outside versus getting our food to-go. We watched TONS of folks who chose to do the exact same thing as us. We were truly blown away by the number of cars in and out of the parking lot during the brief wait for our food – it was tremendous.
The menu at Cori's Seafood Grill is quite expansive. In addition to the large array of seafood options you'll also find burgers, wings, various other sandwiches, soups and salads just to name a few. As far as customer favorites Dave said that the Lobster Roll (a MUST order), Po Boys, Clam and Seafood Chowders and the Grouper Sandwich are all popular with visitors to Cori's. The French fries are also definitely worth mentioning as they are hand-cut daily.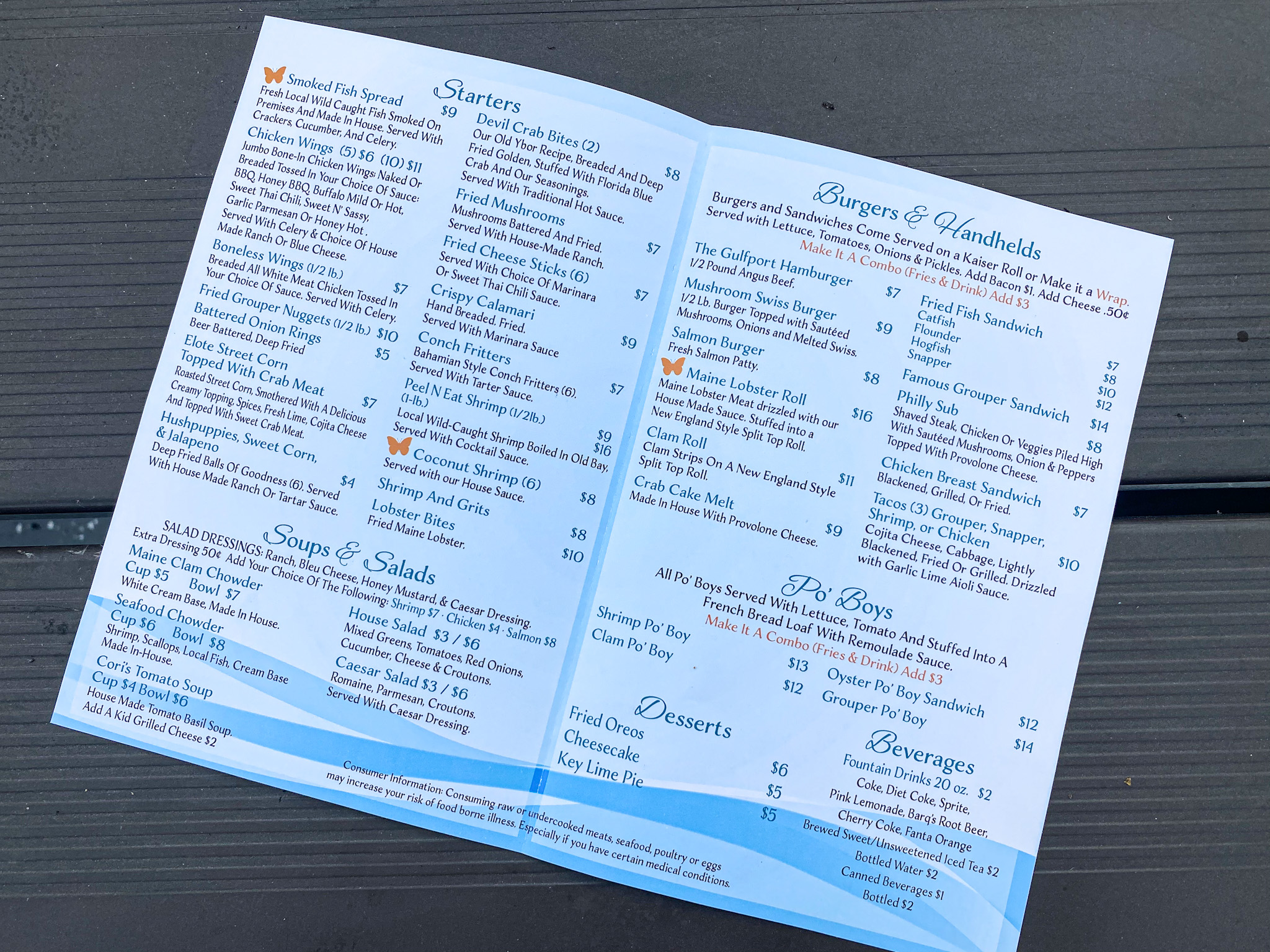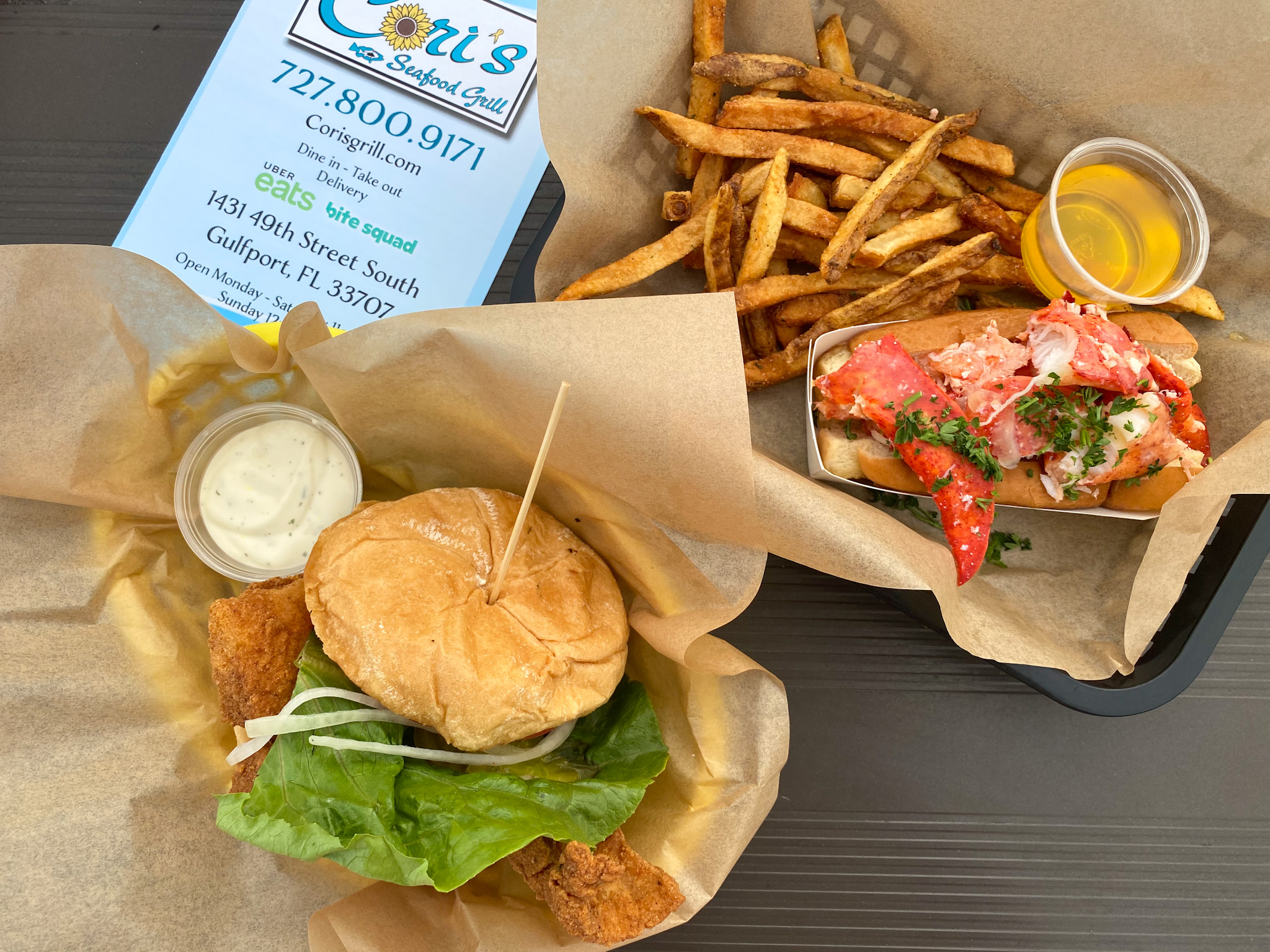 In addition to the fan favorite menu items listed above, it is also absolutely worth noting that on Tuesdays Cori's offers $2 tacos (chicken, fish or shrimp) and on Wednesdays their Fish Sandwich is only $5.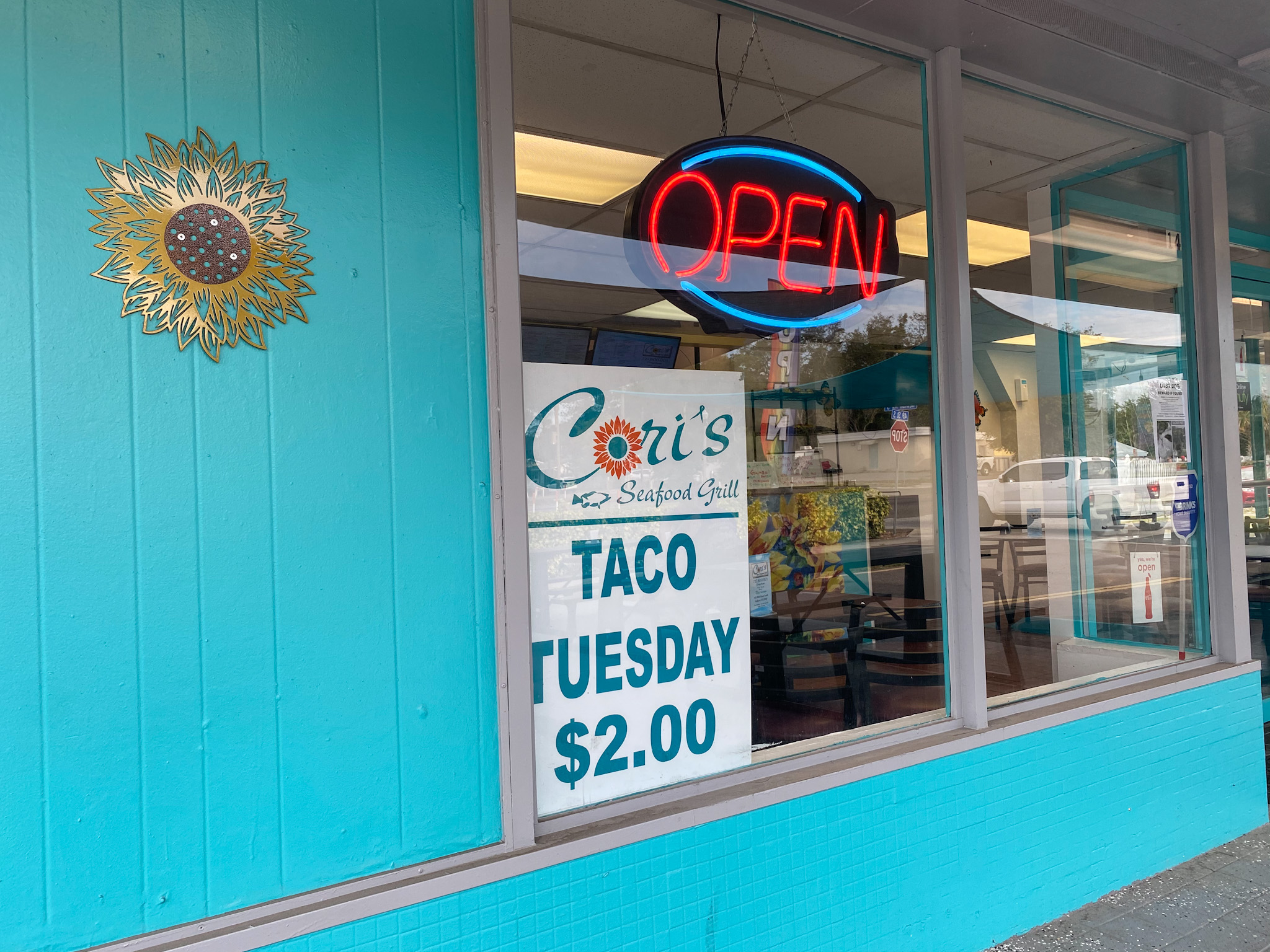 Almost all of the seafood that is served at Cori's is sourced locally including from the family's seafood shop located right next door. In addition to the two seafood shops around town, Dave said that they also own four commercial crab, lobster and fishing boats which Cori's younger brother, Bryce, captains. Cori's twin brother, Logan, owns and manages the the St. Pete Beach shop.
My husband and I chose to visit Cori's on a Wednesday as we had read about their $5 fish Sandwich (served fried, grilled or blackened). However, upon arrival, the Grouper Sandwich was highly recommended so we decided to order that instead. The sandwich is served on a Kaiser roll with lettuce, tomato and onion and we also asked for some tartar sauce on the side. Did I mention that they make their sauces and breading in-house? Wow, what a sandwich. The fish is thin, perfectly seasoned and fried to perfection. This sandwich definitely was enough to feed both myself and my husband.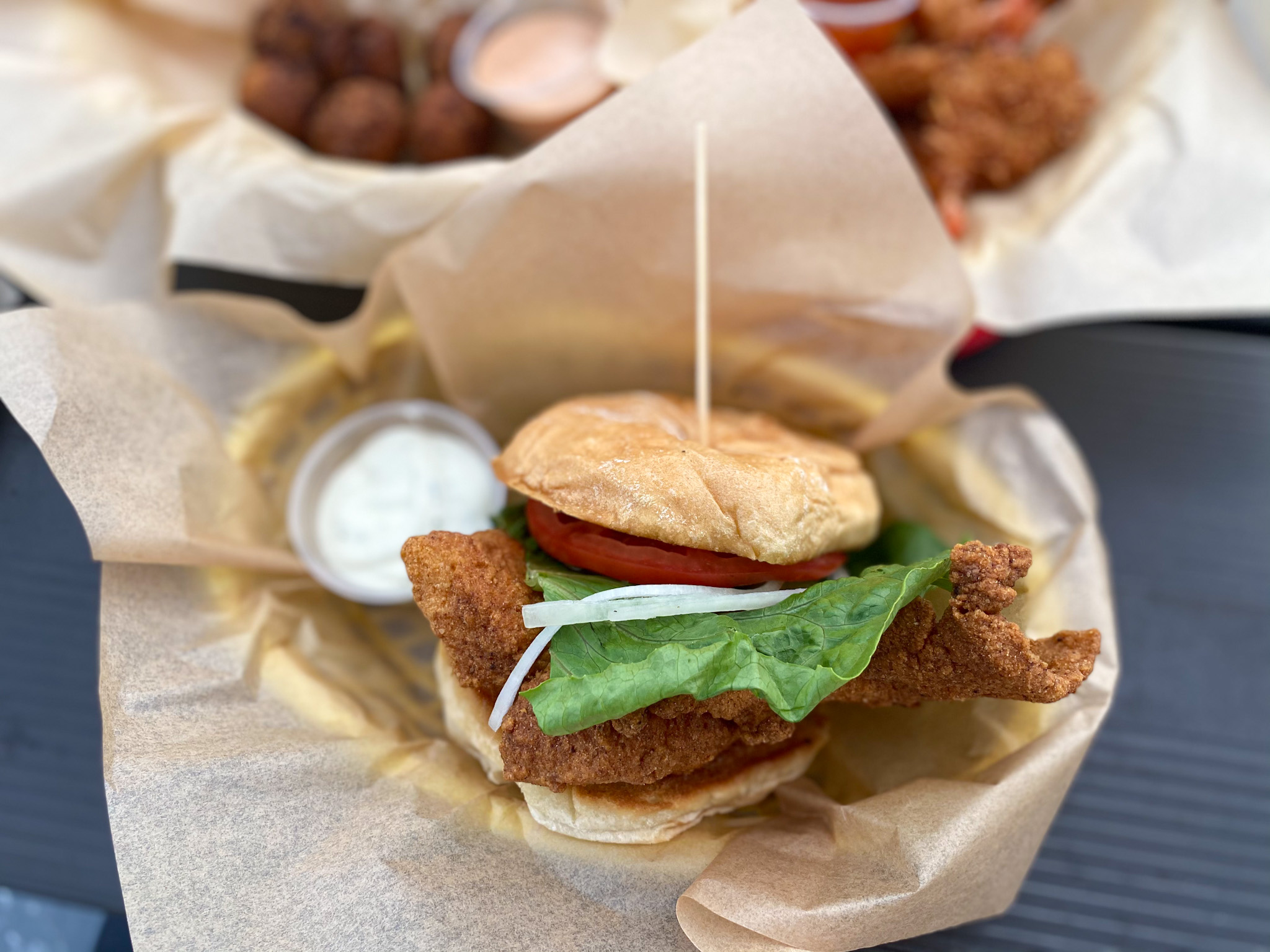 When I first noted that the Lobster Roll was one of the items on the menu that was marked with a little yellow butterfly (Cori's favorites), I knew that it had to be mine. It consists of Maine lobster meat drizzled with house made sauce, stuffed into a New England style split-top roll. It was truly almost to0 beautiful to eat, and after just one bite it became apparent that the Lobster Roll tastes even better than it looks, if you can even believe it. And the best part? They definitely don't skimp on lobster meat.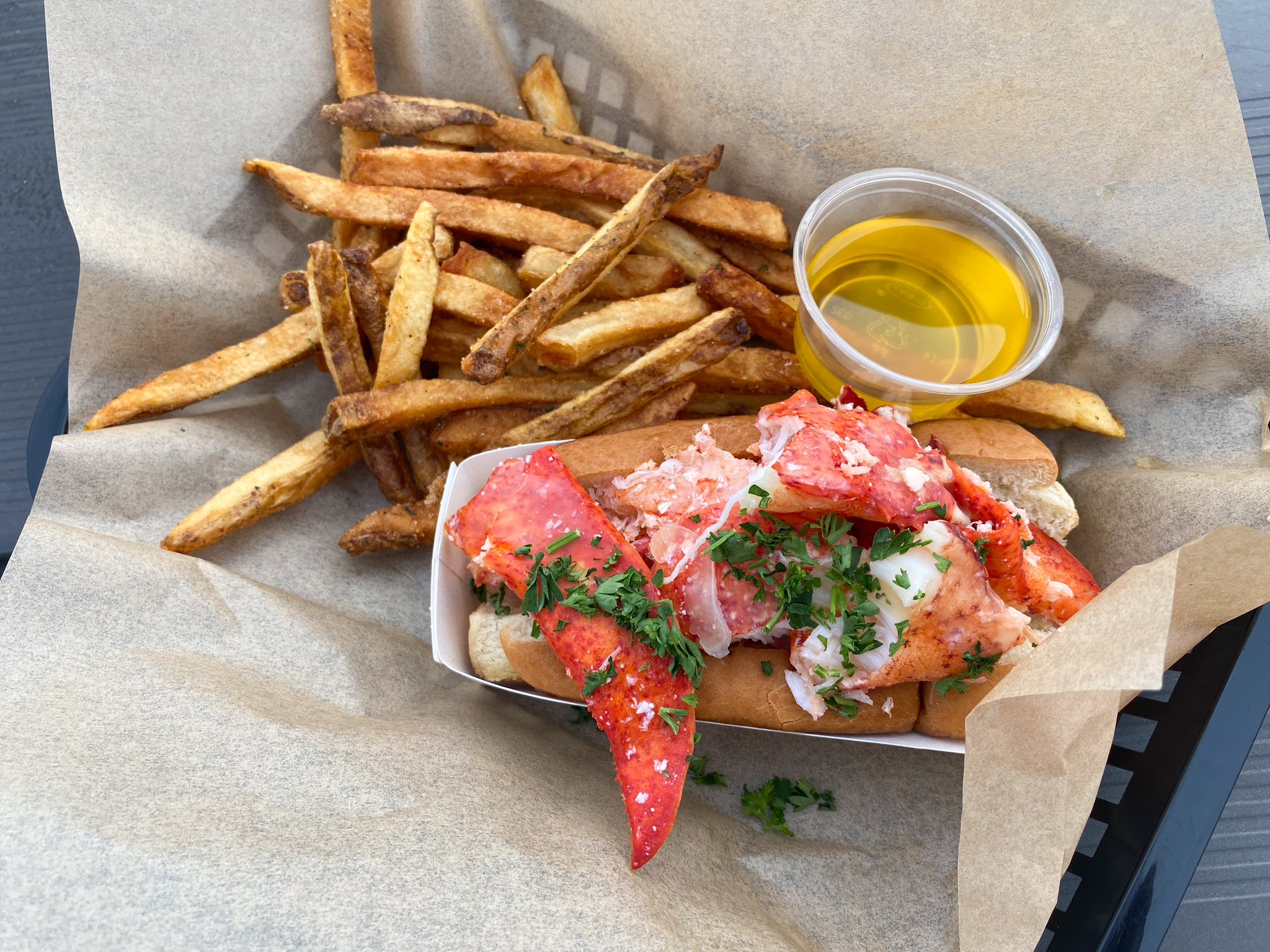 In addition to the Lobster Roll, the Coconut Shrimp under the appetizer section also was marked as one of Cori's favorites. The six shrimp starter is served with a delectable house made sauce, which pairs quite superbly with the sweet coconut notes that linger with each bite of shrimp. In my opinion, the Coconut Shrimp along with a side of fries or hush puppies would make for the perfect lunch or light dinner for one.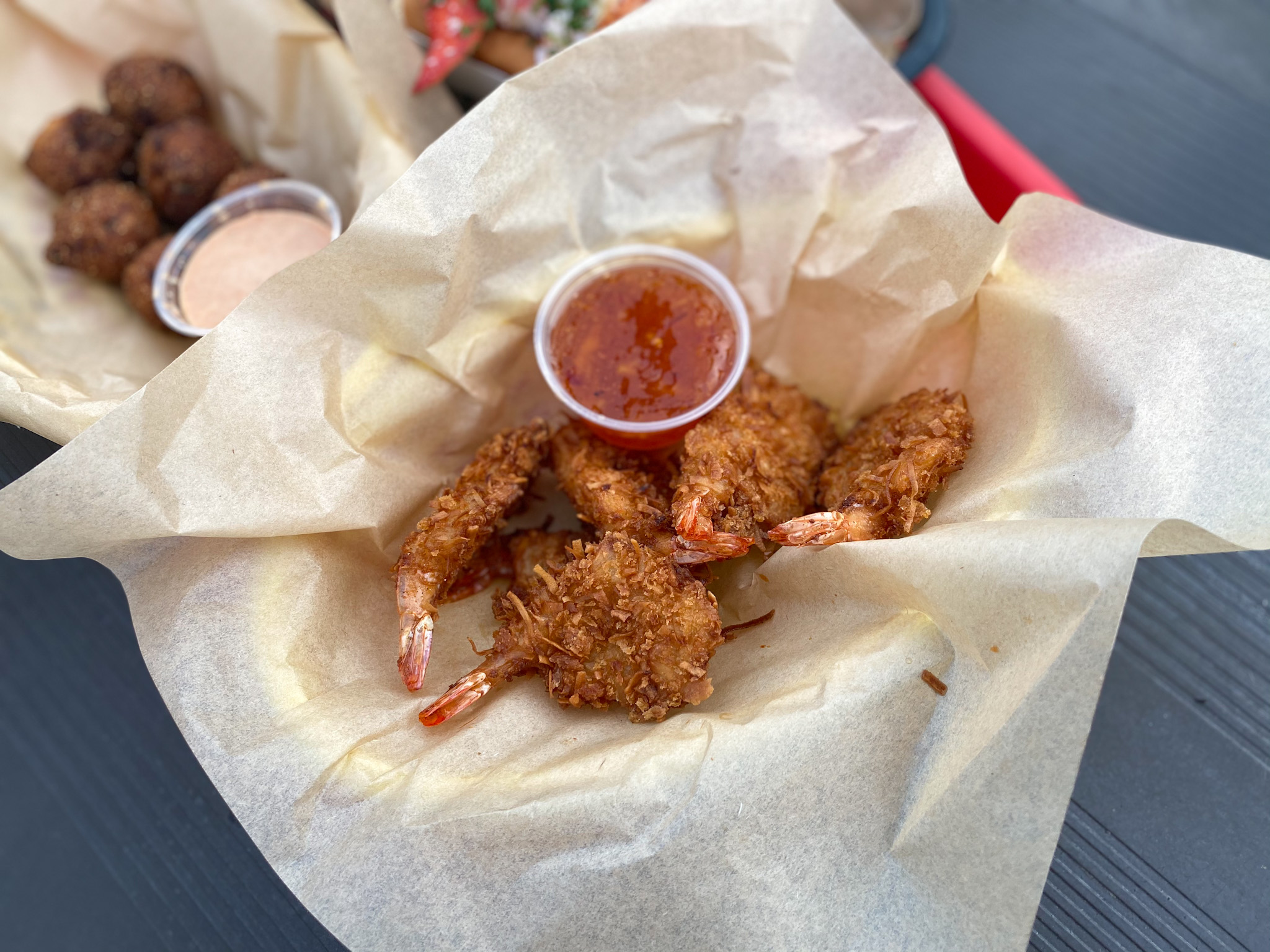 Speaking of the hushpuppies, you better believe that we ordered some of those too. If Hush Puppies are on a menu, any menu, there is a 100% chance that my husband will select them (one of the many, many reasons why I married him). The Jalapeño and Sweet Corn Hush Puppies are deep fried, served in quantities of six, and are served with a side of ranch or tartar. Just as the menu states, I can attest that these are in fact "fried balls of goodness."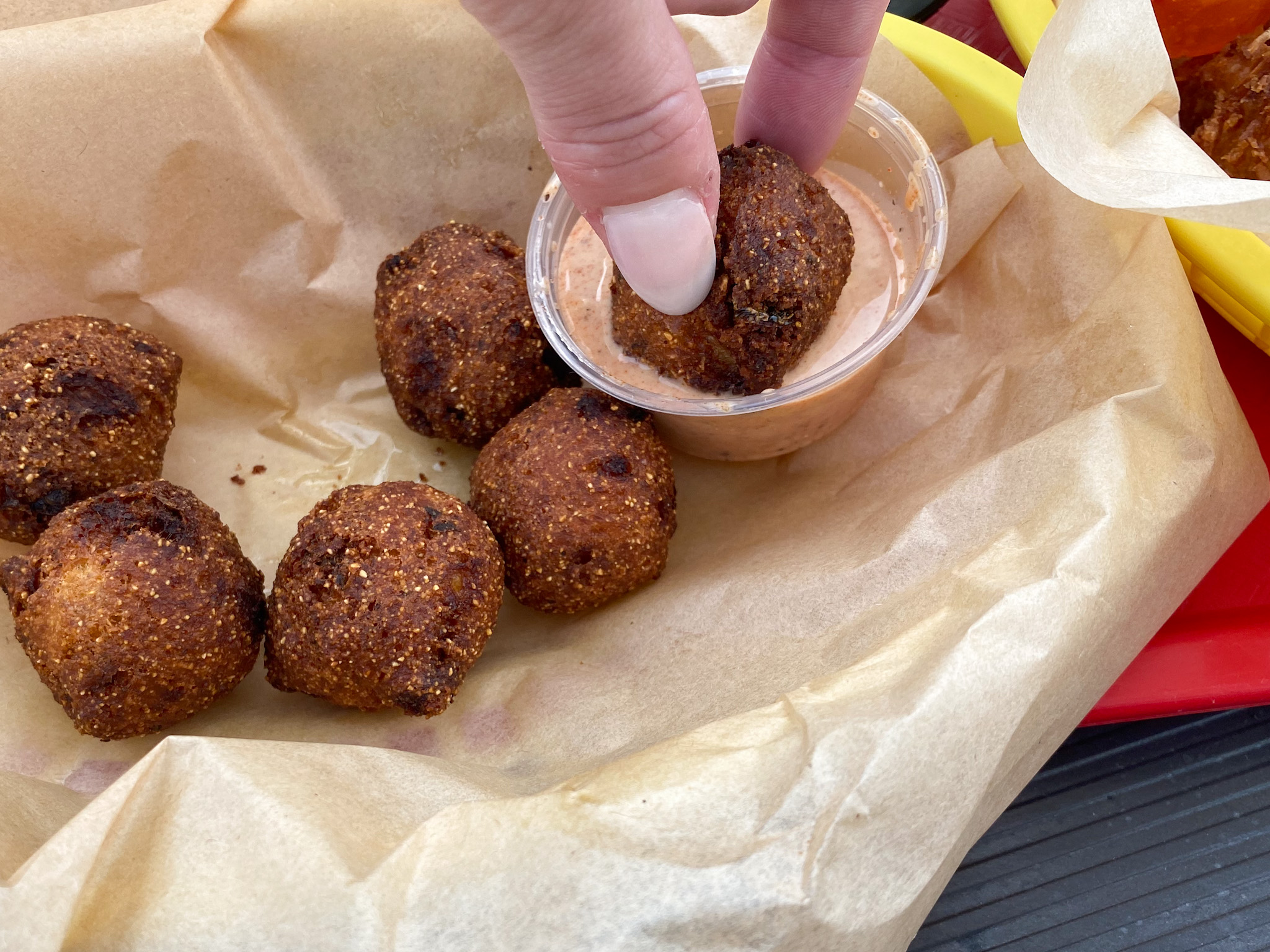 It goes without saying, Cori's Seafood Grill is more than just a restaurant – it's a restaurant with compassion, selflessness and lots of love. The positive vibes spread by this establishment are contagious. We cannot wait to continue to eat our way through the menu at Cori's and we encourage you to do the same too. I can only begin to imagine how truly proud Cori, herself, would be to see the success of the restaurant and the way that her legacy is being honored.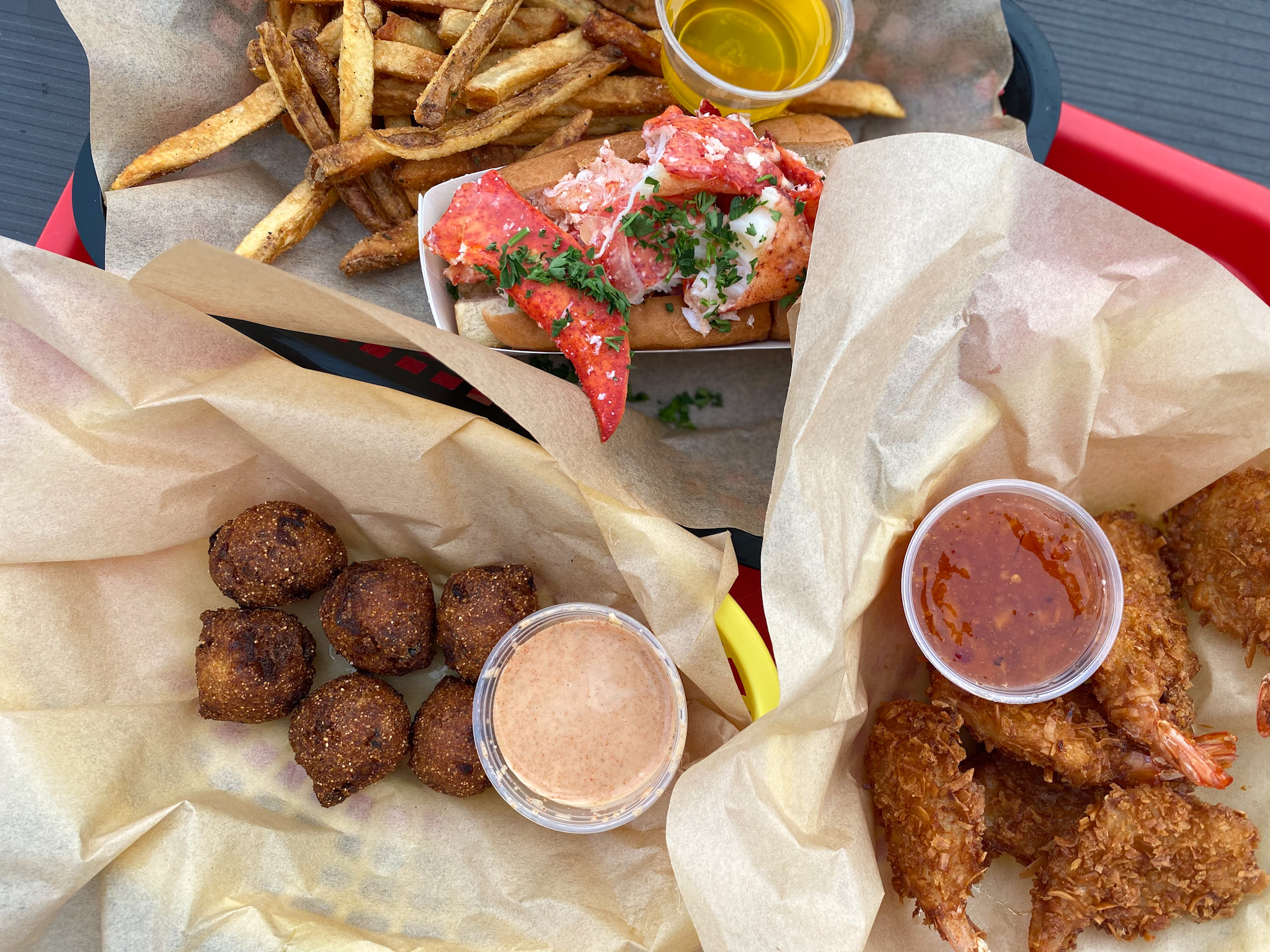 Fresh Seafood from their boats and their Fresh Seafood Market Right next door, Keywest Seafood Co. But not just seafood, Huge Burgers, Philly Cheese Steaks, and the best wings in St Petersburg.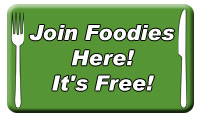 More Foodies News, Reviews & Recipes