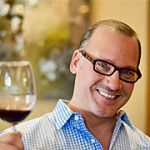 Kevin Godbee · May 12, 2017 · 2 min read
New Fast Casual Concept, "Scratch", Will be Launched as Well
Chain restaurants get a bad rap ... a lot of times because they deserve it ...and there's that old cliché, "you get what you pay for". The all-you-can-eat buffet at Golden Corral for $12 may or may not be as good as a frozen microwave dinner you'll find at the supermarket. So what happens now that an award winning, homegrown St. Pete favorite is crossing over to the dark side?
Well, maybe they are, and maybe they aren't. There actually are some chains that connoisseurs and foodies delight in. How about Smith & Wollensky? I don't think any of our readers would keep it a secret that they dined at any of their locations.
It was reported earlier this month in the Tampa Bay Business Journal, and in Creative Loafing that The Mill has a second location in the works in Brandon, FL. The Tampa Bay Business Journal later reported that there are actually three locations in the works, but you have to be a subscriber to find out the rest.
These reports came from a press release. In actuality, there's a heck of a lot more going on.
We knew about The Mill's plans prior, but were sworn to secrecy. St. Petersburg Foodies decided that it would be better to walk across the street to The Mill and talk directly to the two founders, GM Jason Griffin, and Chef Ted Dorsey.
We've known these guys and have been friends and fans before The Mill even broke ground. We watched the old Jojo's en Cita get gutted and metamorphosize into The Mill.
Here's a photo from November 2014 when we ran into Jason while he was on his way to a meeting about starting The Mill, which opened in 2015.
So, we've been watching The Mill since it's inception.
Our meeting revealed lots of interesting and exciting information. We met the new President of The Mill, Joe Floyd, who joined The Mill in December 2016. He has an extensive and extremely impressive background in the restaurant business—from Smith & Wollensky to Caledon Concepts (Ceviche & Rococo), and many others in between. Joe will be instrumental in setting up systems to maintain quality and consistency throughout the multiple locations.
The Mill didn't originally plan to expand, but then they found themselves getting national recognition in The Wall Street Journal, The New York Times, The Chicago Tribune, The L.A. Times, and more.
The Mill will be opening in Brandon around July. Next will come Gainesville, Jacksonville, Orlando, and finally Tampa in about 24-months—next to Eddie V's.
Chef Ted and Jason have also developed a new fast-casual concept for dine-in, or grab & go, named Scratch. It will serve "healthy southern fare", as Ted puts it. The first two locations for Scratch will be opening in the Tampa area simultaneously with the next three Mill locations over the next year. Scratch will come to St. Pete after Tampa.
Our meeting with Ted, Jason, and Joe revealed much more information on future plans, insider scoops, and a quite intriguing story, including even more Mill locations. Watch for the rest of the details in the coming days in a more extensive part 2.
The Mill Expands its success to multiple locations.