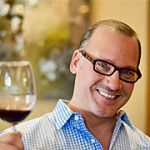 Kevin Godbee · Sep 25, 2019 · 0 min read
Toss Salads and Wraps is a fast-serve eatery with fresh ingredients right in the heart of Downtown St. Pete at 600 1st Ave N. St. Petersburg, FL 33701.
Co-owner Christina Battafarano says the mission behind Toss is, "We're providing a casual, healthy dining experience for the average person always on the go with fresh ingredients, large portions and a fun, fast and casual atmosphere".
About Toss Salads & Wraps: Toss Salads & Wraps is currently under construction at 600 1st Ave. N. St. Petersburg, FL 33701. The brand has been developed by Restaurant Branding specialist Elaina Mitchell, to give consumers a fresh and fun vibe. The interior will have a bright and open atmosphere, featuring a mural by designer Elaina Mitchell.
Fast-Casual Salads & Wraps