As a vegetarian, I know that finding good veggie options while eating out can be challenging. Often the only available veggie items are the usual suspects such as a Portobello mushroom "burger", which I personally detest, or boring and flavorless options such as an iceberg lettuce salad or a veggie wrap made-up of mostly lettuce and without any sauce or spices – do vegetarians not deserve flavor?
Fortunately for us non-meat eaters, many downtown St. Pete restaurants have delicious and flavorful veggie items; you just have to know where to go. Here's a list of my top five favorite veggie dishes.
1. Veggie Burger from Tryst (240 Beach Drive). This house-made black bean burger is the best veggie burger that I have ever had (which is saying a lot considering that I've had a lot of veggie patties). The burger is crumbly in a good, home-made, and whole ingredients way and filled with spicy, but not hot flavors. And the accompanying French fries are so good; thin and not greasy. Just add a St. Germaine cocktail or two and the night is golden.
Tryst Website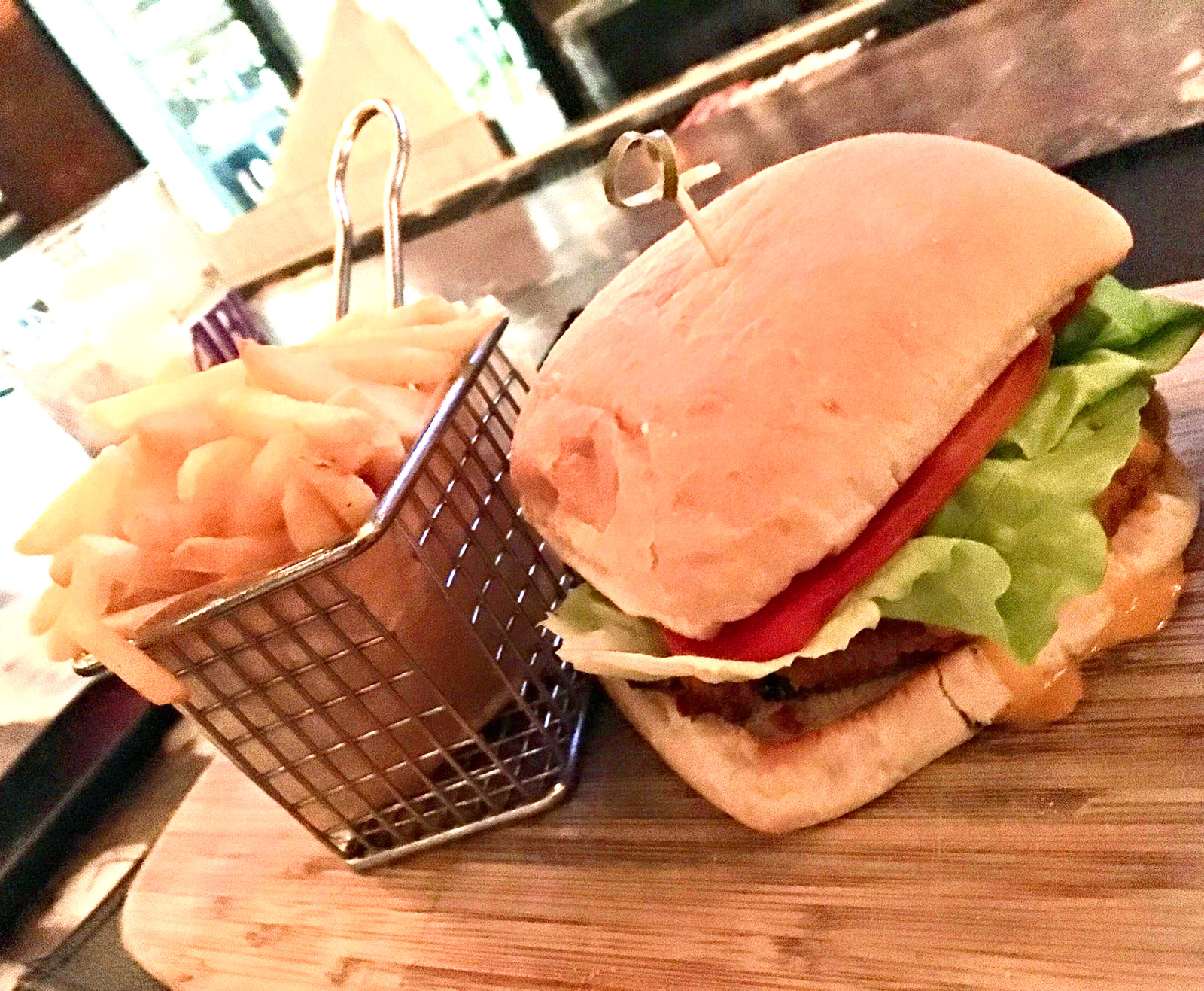 2. Vegetarian Platos from Bodega (1120 Central Ave). This delicious vegetarian plate includes mojo grilled tofu, beans, rice, and plantains. The tofu is spiced in all the right ways with a green sauce and is extremely flavorful. The portion is large (some might say "yuge!") and could be enough for two meals; however this dish is so good that I doubt you'll need to worry about finding a place for the leftovers in the fridge.
Bodega Website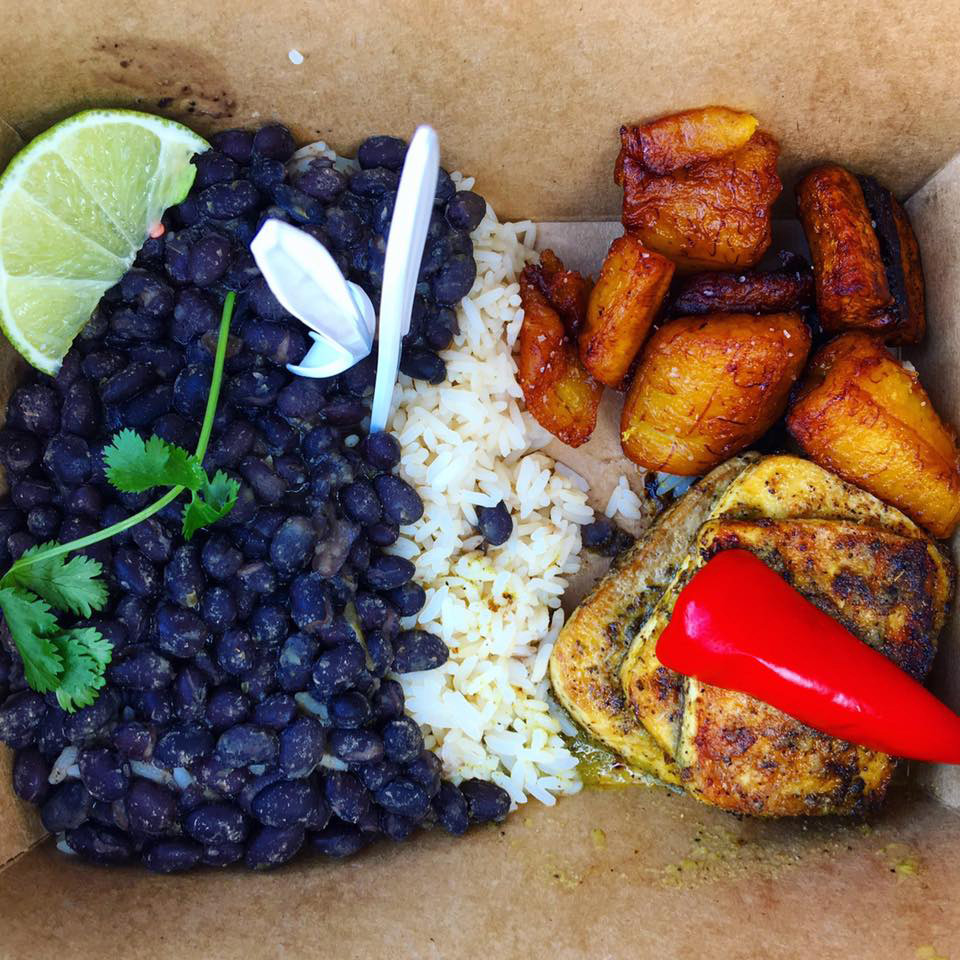 (Photo by DTSPeats)
3. Tofu Noodle Soup from La V (441 Central Ave). This tasty veggie pho is made with a meat free broth (finding veggie pho with a veggie broth is a rarity), fresh and tasty vegetables, fried tofu, and rice noodles. The menu at La V is extremely veggie friendly with a section devoted to veggie items called "Dearest Vegetarian." My other favorites are the fresh tofu rolls, the tofu vermicelli bowl, and the tofu rice dish, and I can attest that all of these items are delicious.
La V Website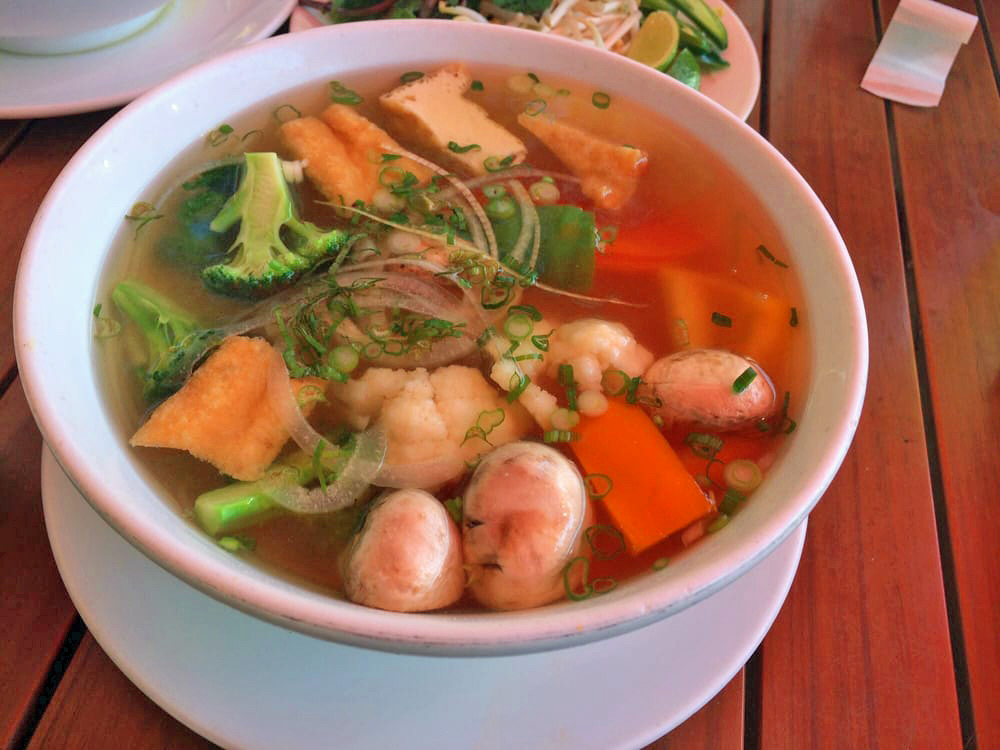 4. Mixed Berries Salad from Cassis (170 Beach Drive NE). The berries included in this salad seem to vary with the season (usually includes a mix of blue berries, raspberries, and strawberries), but it always includes spinach, candied almonds, apple, and blue cheese. The dressing is delicious and light. I prefer the full portion because the salad is so good, but the half size is plenty for a lunch or a small meal. Especially with the bread that comes along with it.
Cassis American Brasserie Website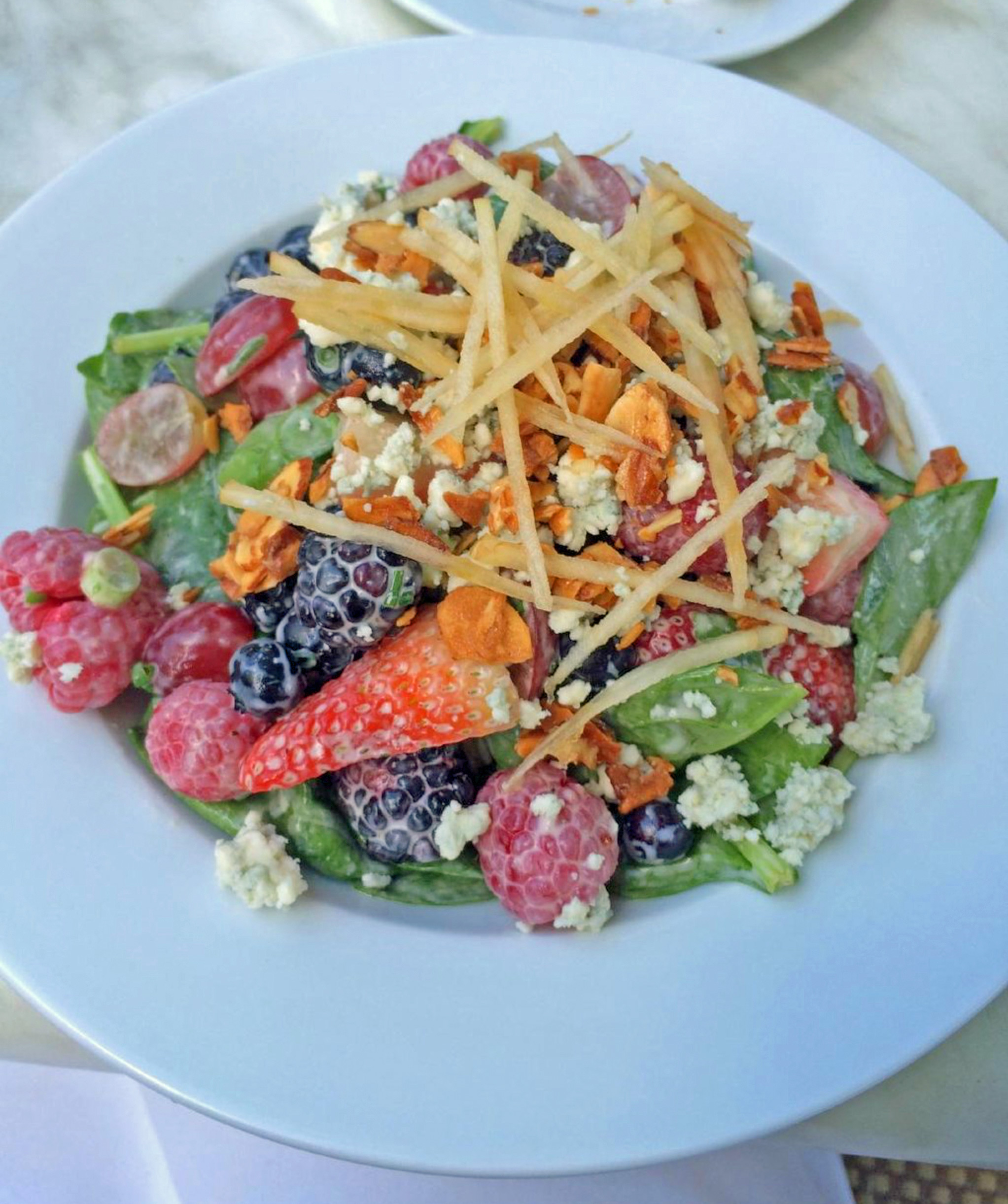 5. Custom Vegetarian Sandwich from Lonni's Sandwiches (425 Central Ave). This extremely tasty veggie sandwich includes cheese (choice of swiss, cheddar, or cream cheese), cucumbers, sprouts, onion, lettuce, tomato, mayo, and black olives. It also comes with your choice of Italian or honey French dressing. The bread is fresh, thick, and delicious. I'm partial to this sandwich with cheddar cheese and Italian dressing. This sandwich is so good that I crave it. Lonni's also has a great Very Vegetarian Salad that I love as well.
Lonni's Sandwiches Website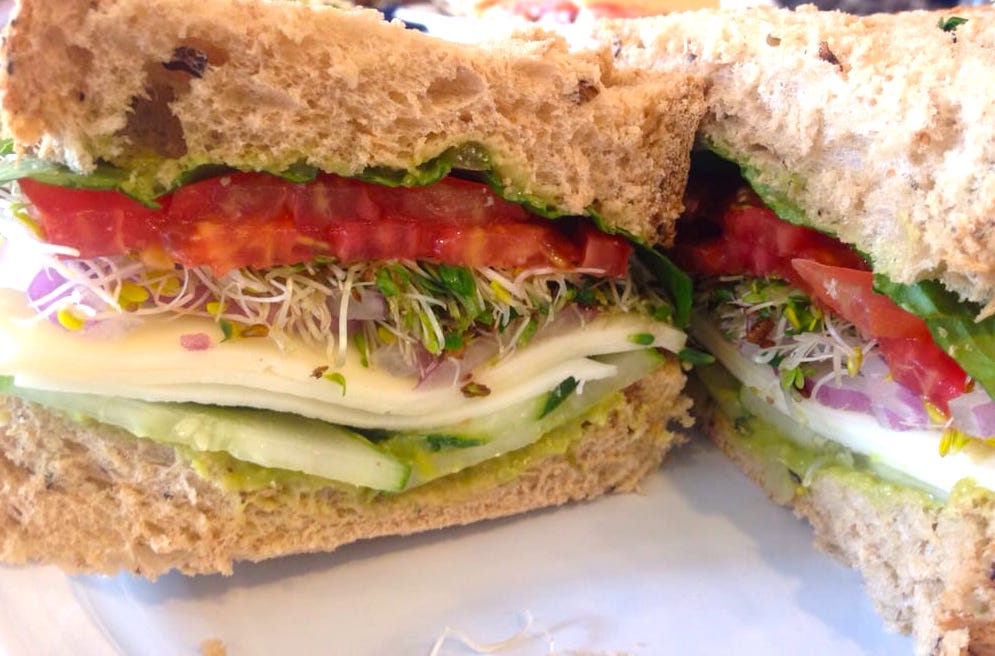 [easy2map id=7]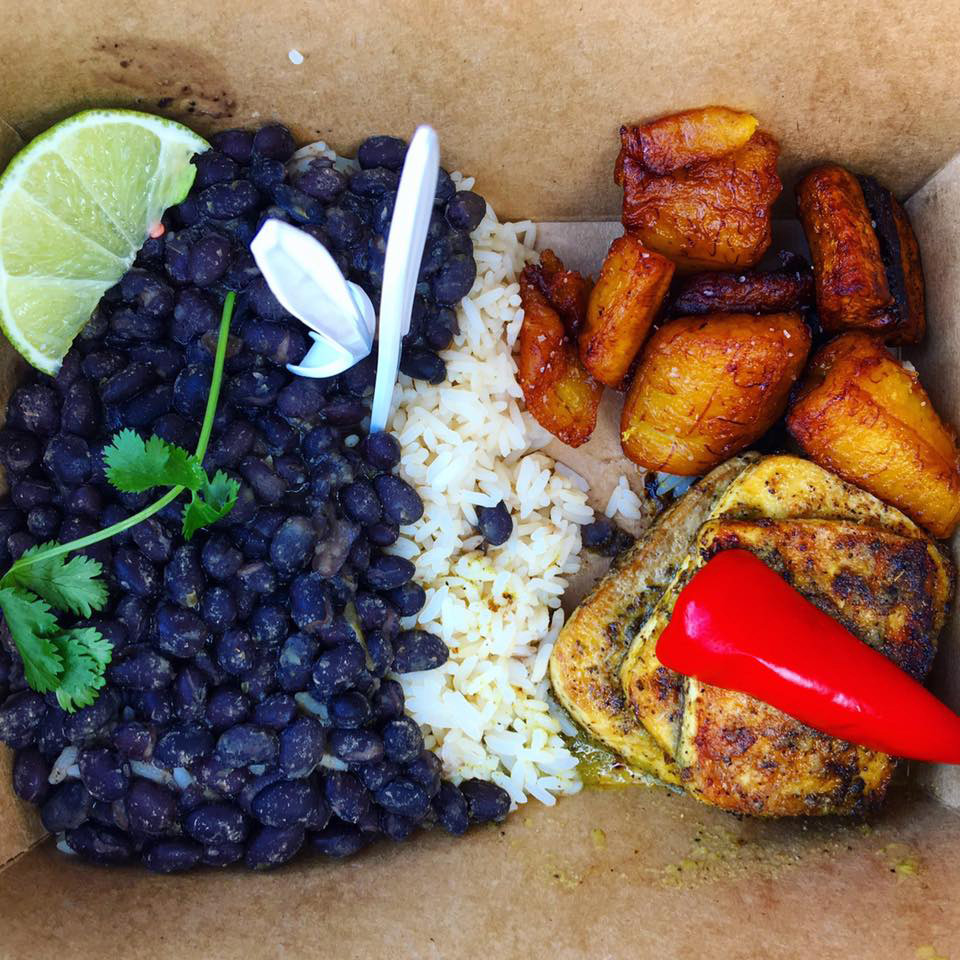 Readers Rating

Rated 4.3 stars




4.3

/ 5 (

Reviewers

)

Outstanding
---
Top Five Veggie Dishes in Downtown St Petersburg, November 2017 as written by a 24 year vegetarian.