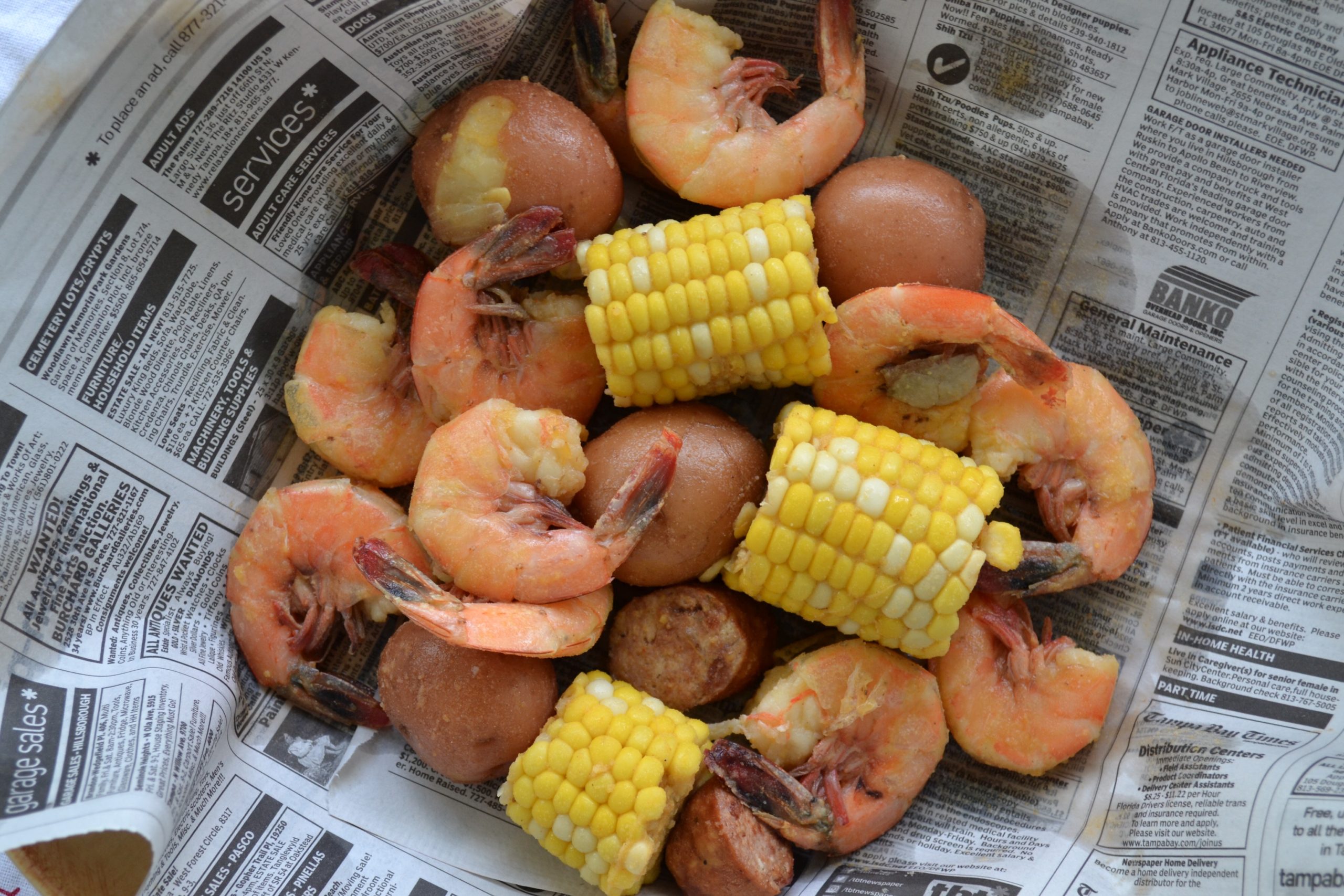 Serving up a Low Country Boil for family and friends is a fun way to ride out those last days of summer…and there are only a few days left. Fresh corn, shrimp, potatoes and sausage commingle in a spiced-up broth, then are drained and dumped onto newspaper for fun–and easy cleanup; it is the perfect dish for one last sunny, balmy get-together.
I admittedly had no clue what I was doing the first time I made this dish. I had a few ears of corn from the Saturday Morning Market and we popped into Locale Market to look around. The giant brown shrimp had my name all over them. As I wandered through the store, the cogs were turning…what to do with shrimp and corn? Given that I had Old Bay seasoning at home, the decision was made: it was time to attempt a boil. I was a complete novice: I had thoughts of what the cooking liquid should taste like–I was just hoping the end result would be as flavorful as I imagined.
I raided my spice cabinet and started adding some additional aromatics to the celery-heavy Old Bay: dry mustard and pinches of nutmeg, cinnamon and clove complemented the broth nicely. To give the cooking liquid some sea-water brininess, I added a piece of dried kombu (seaweed). A proper sauce needs a bit of butter, so why not add some to the cooking liquid as well? The rich butter rounded out the dish and balanced the flavors of surf and turf.
My eight year-old son and I are very similar when we sit at the table: we always have a napkin at the ready. Ok, I admit it…we are fussy about getting messy when we eat. I got some very strange looks when it was noted that the shrimp were still in their shells: "How am I supposed to eat this??" he asked. "With your hands," was my reply. So extracting the shrimp from their shells and devouring this meal was a fun exercise in getting messy–we used about three times the amount of paper towels as usual.
Typically, the contents of the boil are drained and the broth is discarded, but this liquid is so savory, it's difficult to waste. An alternative is to serve the shrimp, potatoes, sausage and corn over cheese grits or rice and give each portion a healthy dose of broth. Should you opt to keep the liquid, strain it through a fine-mesh strainer to remove all of the solids.
In the end, this experiment was a winner and test-run number two was just as successful. Even though the technical end of summer is September 22nd, we all know that here in Florida, we still have at least one more month of this summer heat, so, if you can still find corn on the cob, it can be boil time–even if the calendar heralds that fall is in full swing.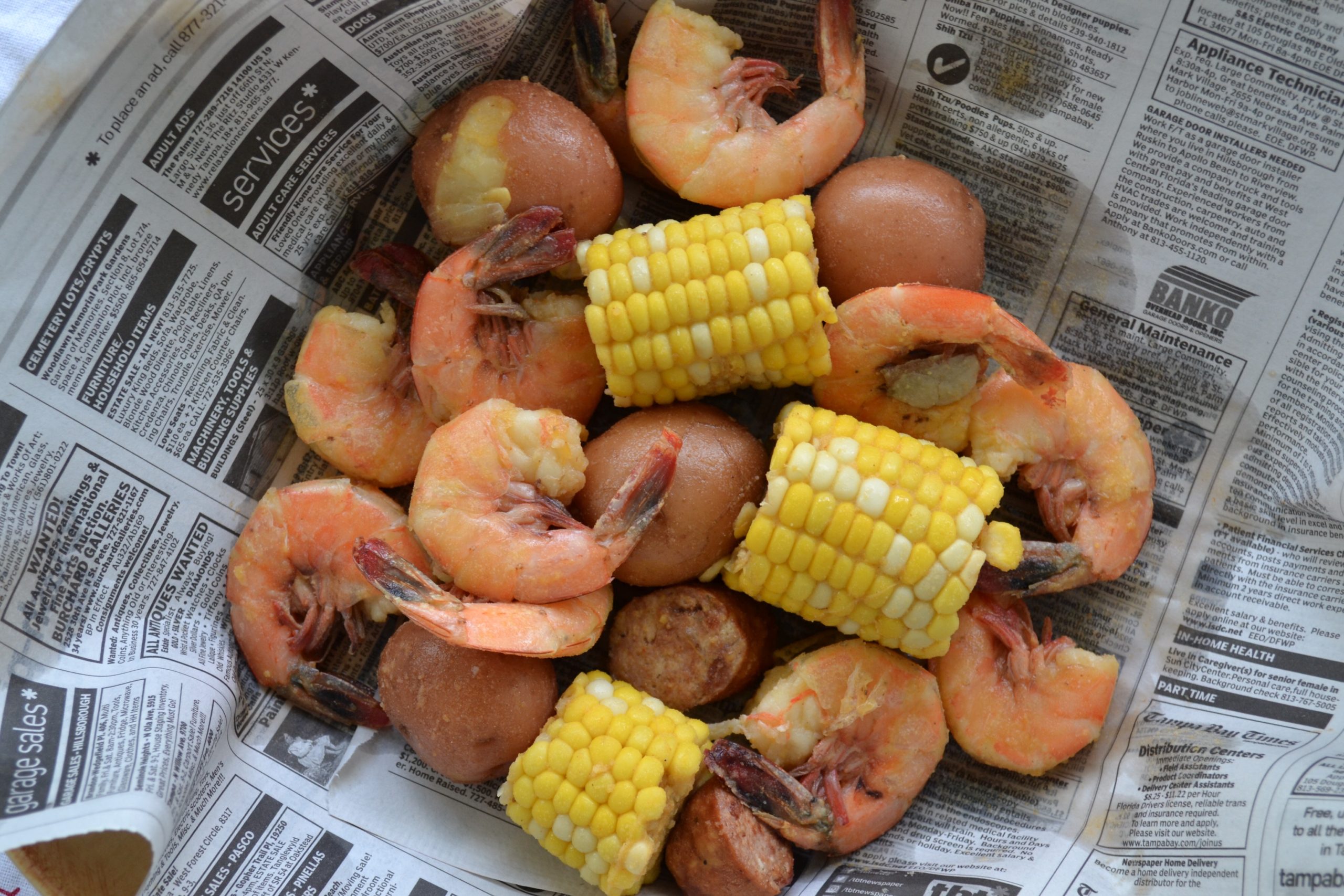 LOW COUNTRY BOIL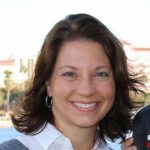 Michelle Ferrer
A one-pot, no fuss, summer meal that is fun for a crowd--or a party of two.
Ingredients
2

Tablespoons extra virgin olive oil

3

scallions

root end removed and thinly sliced or one onion, quartered

3

links sausage

sliced (I use Niman Ranch Kentucky bourbon sausage)

6

cups

vegetable broth

6

cups

Water

3

bay leaves

1

piece

kombu

4-inch, dried seaweed sheet

12

small red potatoes

1

pound

jumbo shrimp

deveined with shell on (see note), 21-25 count

4

ears corn

shucked, ends removed, and each cut into 4 pieces

6

Tablespoons

unsalted butter

Spice mixture

Use 1 Tablespoon of this mixture:

Mix together:

1 1/2

tablespoon

Old Bay seasoning

1/2

teaspoon

dry mustard

pinch

nutmeg

pinch

Cinnamon

pinch

ground cloves

1

teaspoon

kosher salt

1/2

teaspoon

ground black pepper
Instructions
Heat a stockpot over medium heat. Add olive oil and sauté green onions and sausage until onions are soft and sausage has browned. Add broth and water to pot and stir/scrape bottom of pot with a wooden spoon to remove any brown bits.

Add bay leaves, kombu, potatoes, and spice mixture to the pot; stir and bring to a boil. Boil for 12 minutes and add corn. Continue to boil for 3-8 minutes more or until the potatoes are cooked, (insert a sharp knife into the center of a potato; if it pulls out easily, they are ready).

Stir in shrimp and continue to cook for 3 more minutes or until the shrimp turn pink. Add butter and stir to combine. Turn heat to low and allow to simmer for 2 minutes.

Drain contents of pot into a strainer; reserve liquid if desired. Dump contents from strainer onto a newspaper-lined platter or bowl.
Notes
Note: to devein shrimp with the shell on, hold shrimp by the underside with the head side facing you. Using kitchen shears carefully snip the shell from the back of the head to the top of the tail. If the vein did not dislodge, run a paring knife down the cut area to remove. Rinse under running water.
Keyword
Locale Market, low country boil, Saturday Morning Market, Southern Cooking, St Petersburg Foodies, St Petersburg Foodies Recipes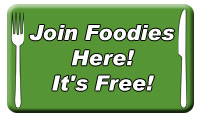 Written by Michelle Ferrer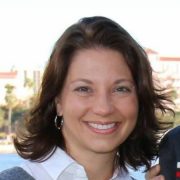 Once a pediatric nurse, now a stay at home mom and food blogger at www.myvegtable.com. Often traveling, frequently eating, always thinking about food...
View all posts by: Michelle Ferrer
More Foodies News, Reviews & Recipes
Comments are closed
#stpetersburgfoodies #stpetefoodies
Recent Posts
Liven up a beautiful seared and sliced piece of steak with a zingy tomato and charred corn salsa. Steak, tomatoes and corn are of course the stars of this show. Tomatoes and corn are in season in Florida currently so you're likely to find an abundance most everywhere. There are no strict guidelines with this recipe – just think of it as your guide. Utilize any kind of tomato (just as long as it's ripe) and cut of steak that you'd like and feel free to go wild with additional veggies and herbs in the salsa. The only ingredient that I suggest sticking strictly too is the corn on the cob because we are grilling it prior to cutting it off of the cob and mixing into the salsa. As far as steak is concerned though, I personally recommend a NY Strip or a Ribeye for this recipe. Filets are great of course, but you'll probably need a couple to feed more than two people. Rollin' Oats always has a fantastic selection of organic and pasture-raised steaks available. The quality is premium of course. If you have the equipment, I recommend a sous vide bath for your steak prior to quickly hitting the hot grill for a nice sear. For a medium rare finish, we usually cook our steak (typically a NY Strip or Tenderloin) at 129/130 for at least one hour. The result is a perfectly tender cut of steak that nearly melts in your mouth. Grilled Steak with Tomato & Charred Corn Salsa This simple summer steak situation is your answer to an evening of stress free outside dinner party hosting. Gilled Corn4 ears of corn1 tbsp olive oilSteak 1 1lb steak (Like NY Strip or Ribeye)2 tomatoes (Medium in size and ripe, like Roma's – diced.)1 red onion (Smaller in size, or 1/2 of one medium in size. Diced.)1 jalapeno (Minced)1 lime2 tsp olive oil2 cups arugula1 lemon4 garlic cloves (Smashed, outer skin removed and discarded.)2 tsp salt (Plus more to taste) Charred CornPreheat your oven to 400F. Line a baking sheet with parchment and evenly bush oil onto corn and season well with a few pinches of salt.Roast corn for 40-50 minutes, or until corn begins to char. Turn corn carefully every 10-15 minutes. Allow corn to cool completely. Then cut kernels off of the cob and reserve in a bowl until ready to make your salsa.Steak & AssemblyIn a medium bowl combine charred corn kernels, tomato, onion, jalapeno, 1 tablespoon of olive oil, juice of one lime and 1 teaspoon of salt. Gently stir to combine, taste and season as needed. Set aside until steak is ready. In another medium bowl, toss arugula with juice of one lemon and a pinch of salt. Set aside.If you're going to sous vide your steak, do that first (even before the corn). I suggest a temperature of 129-130F for 1-2 hours for medium rare (skip this step if only grilling your steak).Preheat grill to 500F. Set a medium cast iron skillet on the grill and add remaining 1 teaspoon of olive oil and add in smashed garlic cloves. Pat steak dry and season top side liberally with salt. Grill seasoned side-down 4-5 minutes. Season other side of steak with salt, flip and cook for another 3-4 minutes for a nice medium rare.Allow steak to rest, slice and serve topped with lemon-dressed arugula and salsa. Dinner, Main Course, Main DishAmericanAbby Allen Recipes, Grass Fed Steak Recipes

In the heart of St. Pete Beach, right next to the Post Card Inn, sits Sea Grapes Wine Lounge & Light Fare. Sea Grapes is a welcome escape from the hustle and bustle of the beach. It has an inviting feel with a couple of comfortable lounge seating areas, a large community table and a bar to sit at with the Sommelier. Sea Grapes features a menu including cheese and charcuterie boards, chef creations (sharable plates), small bites (bar bites), and desserts. There are also take out options that include catering or a full picnic set up. On the night I visited with my friends, Brianna was the Sommelier. She was knowledgeable and made sure we were the happiest with whatever wine we chose, which included several samples. We settled on the Paul D. Zweigelt, an Australian berry forward wine. Sea Grapes also serves three wine cocktails: Xalar Spritzer, Sea Grape Mimosa and a Port Sangria. I knew on top of having my glass of wine, I wanted to try one of the cocktails. Brianna told us that the Sea Grape Mimosa was their signature and a must try. The mimosa is made with fresh pressed Sea Grape juice from the beaches of St. Pete. The story goes; A woman, Heidi, who calls herself the Sea Grape Queen harvests sea grapes off (well harvests the naturally fallen sea grapes) of the trees in St. Pete Beach. She then creates her own sea grape juice and shares it with Sea Grapes. The mimosa is then made with the fresh sea grape juice and prosecco. This drink was refreshing, slightly tart, slightly sweet and the ideal post beach day drink. We decided to start off with a cheese and charcuterie board. There are three size options for the boards: single item, small board (4 items) and large board (6 items). We went with the large board and chose three cheeses and three meats. Our choices included 2-year aged gouda, Moliterno Al Vino (semi hard, wine infused sheep's milk cheese), Secret De Scey Morbier (semi soft, funky cow's cheese), Coppa Dolce (cured pork with pepper and juniper), Duck Prosciutto (duck, star anise and orange peel) and Wagyu Beef Bresaola (eye round, juniper, cinnamon, clove and peppercorn). The board was served with several accoutrements including: Marinated Olives – House made, slightly spicy with thyme, bay leaf and red pepper Beet puree – House made, earthy with a bit of sweetness Blackberry Jam – House made Whole grain mustard – House made, the whole grain mustard made it very spicy and earthy Sea Grape Honey – Super sweet and delicious, made by a local beekeeper Spiced Cashews – house made, palate cleanser Apricot Cherry Mustarda – house made Basket of bread – Made locally from Crumb Factory Along with our board we added two small bites, the Beer Pickled Veggies and Goat Cheese Stuffed Peppadews. The pickled veggies were a very unique flavor with the beer pickling it made it a little bitter along with the typical pickled tang. The Goat Cheese Peppadews were spicy/sweet from the pepper and rounded out by the creamy, tangy goat cheese. While you are dining at the bar, you can see Chef Ryan perfecting every dish. He is focused and makes sure everything is executed well. Chef told me the serendipitous story of how he became part of the Sea Grapes family. After working in several restaurants and fine dining, he and his wife moved to Florida and his wife picked up a nannying job with a family. The family happened to mention to Ryan that they were in talks with a few restaurant groups to open a new restaurant in St. Pete Beach. Ryan shared his history… and well, the rest was history. The four of them joined forces and opened Sea Grapes together. Ryan's wife is also a big part, as she runs their marketing and social media. After having the cheese and charcuterie and watching Chef Ryan work so diligently in the kitchen, we knew we had to try some of the Chef Creations. We decided to order the Crostini Trio, Beef Tartar and Burrata. The Crostini Trio comes with three bites of each option, which includes: Whipped ricotta and n'juda topped with a roasted red pepper-tomato relish – This bite was very savory with the n'juda whipped into the ricotta and then rounded out with a sweetness and spice from the red pepper and tomato relish. Arugula pesto, sheep milk pecorino – This bite was a little bitter and peppery from the arugula and then brought to life with the fresh herbs and earthy pecorino. Beet puree, goat cheese, pistachios – This bite was very earthy from the beet and pistachio and then balanced out with the goat cheese adding some tang and sweetness. The beef tartar was completed with cured egg yolk, pickled shimeji mushrooms, beet-mustard, micro basil and grilled olive-rosemary bread. This dish was a total umami bomb, especially with the most terrific pickled mushrooms. I could have asked for a bowl of those and been happy for the rest of my days. We finished off our meal with the Burrata. While we didn't order a true dessert, this could pass as one. With grilled peaches, blackberry gel, arugula, basil oil and speck this dish danced in my mouth and was the best way to end our meal. Sea Grapes was such a wonderful experience, made even better by Brianna and Chef Ryan. They both took the time to make sure every drink and dish was served the right way. While they were trying to shut down the restaurant, we were enjoying ourselves so much we ended up overstaying our welcome a little (maybe a lot) past closing time. This is truly a place that makes you feel like you've known the staff forever and makes you never want to leave.

Happy Hour Food & Drink List for Downtown, The Edge District and The Grand Central District *Please note for purposes of this list we consider Downtown up to 22nd Ave N and to 22nd Ave S out to The Edge District at 9th St (MLK Jr. St). The Edge District is also included in this list but has its own heading after Downtown. The Grand Central District also has its own heading and is after the Edge District List. This list is sorted alphabetically by districts. First Downtown, next the Edge District and then the Grand Central District are broken out at the bottom with their own headings. **Please note that while we try to keep this list up to date, some items may have changed. You can help us keep this list updated by letting us know of any changes to it by contacting us here. Thank you so much in advance!** Click here to see Happy Hours for Gulfport, Pasadena and Tyrone Click here to see Happy Hours for St Pete Beach and Pass-a-Grille Food + Drink Downtown St Petersburg *SPONSORED* Renzo's (727) 851-9983 104 2nd St S St. Petersburg, FL 33701 Renzo's Website From left to right: Chicken Cutlet Milanese, Albacore Tuna Salad, and Prosciutto Croquettes are just a few of many great happy hour items. Daily – 4pm to 6pm $4 House Wines $5 Sangria & Draft Beers Prosecco, and Aperitivos, Featuring Cigar City Gose and Jai Alai, Monkey Fist IPA, Stella Artois, and Funky Budha $6 Cocktails Traditional Aperitivos & Digestifs inspired by our Italian and Argentine roots, plus Margaritas, Mojitos and Caipirinhas Tapas and Montaditos Small bites and finger food made to order starting at $3. See our new Tapas and Montaditos Menu *2nd & Second (727) 388-1340 201 2nd Ave N St Petersburg, FL 33701 2nd & Second Website Everyday 8am – 4pm $2.50 Bud & Bud Light, $5 House Wines, $5 Well Liquors *400 Beach Seafood & Tap House (727) 896-2400 400 Beach Dr. NE St Petersburg, FL 33701 400 Beach Website Mon – Fri 3pm – 6pm: $1 off draft beer $8 wines by the glass $8 signature cocktails 1/2 off Sommelier Selected Sparkling wine by the glass and bottle: Crémant de Alsace Antoine Muller Crémant de Bourgogne JCB N.69 Rose Rose Sparkling Planet Oregon Franciacorta Brut Bellavista Italy Champagne Brut Nicolas Feuillatte Bites: $2 oysters $10 Bacon and Cheese Smashburger $10 Bolognese $20 pick three charcuterie boards Corkage Fee: $15/bottle *Acropolis Greek Taverna (727) 823-1010 515 Central Ave St Petersburg, FL 33701 Acropolis Website Daily 3pm – 7pm:  1/2 Price Drafts, House Wines, Well Liquors, & Signature Cocktails. All Day Everyday: 2 for 1 house Sangrias & Margaritas Other Specials:  Monday 4pm – close: $5 Top Shelf Martinis Tuesday: 1/2 price appetizers and hookah Wednesday 4pm – 11pm: 1/2 price wine bottles or glasses Thirsty Thursdays $5 cocktails, whiskey, beer and wine all day 11am – 2pm Saturday & Sunday: $15 bottomless mimosas & Bloody Marys Alto Mare Fish Bar – TEMPORARILY CLOSED FOR RENOVATIONS (727) 873-3427 300 Beach Dr NE St Petersburg, FL 33701 Alto Mare Fish Bar Website *Angelo's (727) 623-9018 536 1st Ave N St Petersburg, FL 33701 Angelo's Website Mon-Fri 4pm-10pm Sat-Sun 10am-10pm All beers range from $2 – $4 $2.50 single well liquor drinks $5.00 double well liquor drinks Annata – TEMPORARILY CLOSED FOR RENOVATIONS (727) 851-9582 300 Beach Drive NE, #128 St Petersburg, FL 33701 Annata Website *The Avenue Eat + Drink (727) 851-9531 330 1st Ave S St Petersburg, FL 33701 The Avenue Website Mon-Fri 4pm – 7pm  $5 wells, wines, bubbles & drafts $7 Avenue specialty cocktails 1/2 off select bites Click here for Daily Specials *Bacchus (727) 258-8566 124 2nd Ave NE St Petersburg, FL 33701 Bacchus Website Daily 4pm – 7pm $4.50/glass house selected sparkling, white, rose, red or beer $4.50 hummus, mediterranean olives, pickled vegetables, roasted nuts, olive tapenade or petite planche du chef (chef's daily selection of cheese and charcuterie) *Bar Chinchilla (727) 827-7742 439 1st Ave N St.Petersburg, FL 33701 Bar Chinchilla Website Daily 4pm – 7pm $1 off craft drafts 1/2 off select glasses of wine – the list changes daily *Beans and Barlour (727) 440-4540 407 Central Ave St. Petersburg, FL 33701 Beans & Barlour Website No current specials *BellaBrava (727) 895-5515 200 Beach Dr. NE St Petersburg, FL 33701 BellaBrava Website Daily open – 7pm: $3.49 Bud Light, craft & imported beer $3.99 on all well drinks (upcharges for two liquor drinks or Bloody Mary's) $6 6oz House Wine, $8 9oz House Wine $6 White or Red Sangria Corkage Fee: $15/bottle *the bier boutique (727) 827-2691 465 7th Ave N St. Petersburg, FL 33701 the bier boutique Website Tues – Fri 3:30pm – 6:30pm $2 off all drinks & $5 Loaded Tots Other Daily Specials Monday 3:30pm – close (Dine in Only) Half price all beer, wine & liquor Tuesday – $3 Florida cans & $6 sliders Everyday 11am – 3:30pm: 25% off for service industry *The Big Catch at Salt Creek  (727) 289-8080 1500 2nd St S St Petersburg, FL 33701 The Big Catch Website Daily from 3pm – 6pm $3 wells, wine & drafts All Day $5 Bar Bites Menu (changes regularly) $3 Bud Light drafts and $5 margaritas *Birch & Vine's Lantern Lane Lounge (727) 896-1080 340 Beach Dr NE St Petersburg, FL 33701 The Birch & Vine Website Mon – Fri 4pm – 7pm 1/2 off all signature cocktails, all wine glasses $10 and under, red & white sangria $3 selet beer – Mich Ultra, Bud Light, Miller Light, Peroni bottles & Yuengling draft Corkage Fee: $20/bottle *Brick & Mortar (727) 822-6540 539 Central Ave St Petersburg, FL 33701 Brick & Mortar Facebook Page Corkage Fee: $15/bottle *The Canopy at The Birchwood (727) 896-1080 340 Beach Dr Ne St Petersburg, FL 33701 The Canopy Website Mon – Fri 4pm – 7pm 1/2 off all signature cocktails, all wine glasses $10 and under, red & white sangria $3 selet beer – Mich Ultra, Bud Light, Miller […]

I have a thing for Italian bakeshops. On a Saturday morning, there's just nothing better than the aroma of hot coffee and fresh baked bread wafting through the air. Beautiful pastries lining the refrigerated cases, cappuccinos brewing one-by-one, and everything from eggs to sandwiches being enjoyed by content patrons –  that's precisely what you can expect the atmosphere at La Casa Del Pane to be like on any given morning. The humble bakery sits just off of Gulf Blvd in St. Pete Beach and offers parking in the back. It is a fast-casual establishment but food can be consumed both on premise (without table service) or to-go. It gets busy – quite busy – especially on a weekend for both the breakfast and lunch crowds. Therefore, I recommend planning your visit accordingly, especially if you're stopping in with a group. Lots of seating is offered – both outside and in. Seating is also available at the coffee bar. I definitely recommend ordering yourself some goods – like pizza, a pastry or perhaps focaccia – and then settle in at the cozy coffee bar while you wait. Don't forget to order a coffee too, of course. I had to wonder – how did it take me nearly six years to first visit this quaint bakery situated near St. Pete Beach? What a wonderfully kept secret. Not only is La Casa Del Pane an authentic Italian bakery, but I'd consider them to be quite the artisanal little grocer as well. They carry plenty of both everyday and fine wines, pantry ingredients galore, a number of dried pastas, desserts and so much more. The grab and go section of La Casa Del Pane is quite impressive with everything from beverages and a variety of cheeses to prepared items like soups and sauces and frozen desserts. I love that the offerings available makes this bakeshop idyllic for both those entertaining at a moment's notice and anyone looking to prepare an elaborate meal from scratch. I'll tell you what, if I were visiting and staying on the beach, this is where I would be stocking up. Not only is their food impressive, but their wine selection holds its own as well. You're bound to find something suitable for poolside sips, evening sunsets and casual conversation alike. White, red, rosé and even a small selection of beer. When we first visited La Casa Del Pane I was almost overwhelmed (in the best possible way) – I wanted one of everything. My husband shot those dreams down quickly so I agreed to settle on a few items to enjoy at the bakeshop as well as some items to enjoy at home at a later time – and wine, of course. For my lunch I knew I wanted one of their sandwiches with their incredible fresh baked bread. The Casa Special "House Special," immediately grabbed my attention with Sopressata, fresh mozzarella, arugula, tomato and multi-grain bread with house sauce. The sandwich is available in two sizes. Pictured below is the smaller of the two and it was more than enough for me – I was able to have half for lunch and the other half the next day. The ingredients used are simple but they are of the utmost quality which truly makes a difference. The bread was ultra fresh, warm and crisp on the outside yet soft on the inside. I wouldn't change one single thing. Brunch was on my husband's radar and he chose one of the specials too. The Maddalena special comes with two eggs, avocado, basil and tomato on bread with pesto served on the side. To me, this is their rendition of avocado toast – a much more sophisticated avocado toast, at that. Be sure not to skimp on the pesto drizzle as it really enhances this otherwise simplistic and light breakfast. What's not to love about an antipasto salad? Ordering this from the menu was a no-brainer for me. Mixed lettuce, grilled eggplant, zucchini, artichoke, roasted peppers, sun dried tomatoes, and mozzarella with a healthy drizzling of both olive oil and balsamic vinegar. This plate could easily feed one as a light lunch or dinner but it's also great for sharing whilst waiting for the rest of your food to come up. As I mentioned earlier, we bought some food to take home to pop in the freezer for another time. Well, that lasted all of one day with the incredible cheese pizza that we brought home. Sticking with the theme of everything else we ordered, the pizza again proved that it doesn't take an abundance of ingredients to transform food into something delicious – it just takes the right ones. This pizza is topped with mozzarella cheese and tomato sauce – that's it – and is named "La Originale." We popped the pie into the oven and finished it with a touch of good olive oil. We were wowed by how much we loved it, especially because we're typically thin crust folks. The size was plentiful as it fed three adults for dinner with two pieces leftover. The next time we go back we have already said that we'll pick up a few more pizzas to keep on hand – you know, in case of emergencies. Of the two pastries that we brought home, the Lobster Tail (pictured top) was hands down our favorite! The exterior was light and flaky and the interior was perfectly sweet and custard-like – sinfully delicious. Don't get me wrong, the Sfogliatella was good too and it was similar but inside it has ricotta and citrus fruit. If I have to recommend one, it's definitely the Lobster Tail. The size of it in the picture is quite deceiving as this bad boy is big enough to be shared amongst a few folks. During your next free weekend morning when you're looking to get your coffee and brunch fix, head out to the beach and see what La Casa Del Pane is all about. It's like shopping […]

June 16, 2022

Green Pagoda Rolls its way in to North St. Pete

In the former EBI Sushi, which was in the former Hooks on 4th St N, the visionaries behind Mangosteen in downtown St. Pete bring you Green Pagoda. If you're not familiar with the location, Green Pagoda serves north St. Pete along 4th Street at 80th Avenue. If you know the area, you are likely aware of the void of quality restaurants. You basically only have Noble Crust. While Noble Crust is always a good go-to, there is definitely a need for more quality, and thankfully Green Pagoda has filled that void. Needless to say, as a resident of the northside of St. Pete, I was very excited for the opening of Green Pagoda, especially after having tried Mangosteen. I decided to check it out on a Sunday night after a long weekend, when sushi is usually just what I need to fight the Sunday scaries. Upon arrival you quickly notice the beautiful deep green interior décor with gold accents. The décor gives a sultry, sexy vibe while also being slightly casual. We decided to sit at the bar and were kindly greeted by our bartender, Patrick. Patrick was knowledgeable about the menu, but even more knowledgeable about the drinks and you could tell he knew what he was doing behind the bar. Before ordering any food, we chose our drinks. I decided to order the Low Hanging Fruit, which was a combination of vodka, peach, lime and ginger beer. It was well balanced, refreshing and not too sweet. My friend ordered the Elephant in the Room, mixing tequila, elderflower liqueur, cucumber, Thai basil, lime, dry vermouth and spritz. It was also very refreshing, not too sweet and a light drink. We decided to start off with a few appetizers to get the tastebuds going. We ordered spicy shrimp dumplings, veggie spring rolls and tuna tartar. Green Pagoda offers three different fillings for the dumplings: veggie, pork and spicy shrimp. We decided to try the spicy shrimp and requested them pan seared for a little crisp. The dish was served with a spicy soy based dipping sauce and the dumplings were perfectly seared with a spice level that left a little burn on the tongue but not too overwhelming. Like the dumplings, the springs rolls also have three different options for fillings: veggie, chicken and pork. We decided to go with the veggie rolls. They were so crispy and flavorful and served with a mix of sweet chili sauce and a sweet mango sauce for a sweet and sour effect. The tuna tartar was stacked with seaweed salad, large chunks of tuna, avocado, crispy crab, tempura flakes, sesame seeds and roe. The dish was perfectly balanced; slightly sweet, slightly spicy, crunchy, fresh… I could keep going, but this dish is one to experience for yourself. It was just… perfect! Next was on to the sushi. We were told by Patrick that their sushi chef has over 20 years of experience and pays extra close attention to detail, especially when it comes to cooking the rice just right. From top to bottom, we ordered the crispy salmon roll, Pagoda roll and the seared beef roll. While my friend and I typically don't prefer tempura fried rolls, we decided to try the crispy salmon roll at Patrick's suggestion. The roll comes filled with salmon, eel, asparagus, cream cheese, masago, sesame seeds, and scallion then tempura fried and topped with sriracha, shrimp sauce and teriyaki. And while that might sound like a lot of flavors that could overwhelm one another, it was a delicious, well balanced (big) bite. The Pagoda roll is a seaweed outside, tightly wrapped roll with tuna, salmon, escolar, snapper, crab, asparagus and cream cheese then topped with tobiko, scallion and teriyaki. The combination of all the raw fishes made this roll refreshing, with the teriyaki adding a slight tang on top. The seared beef roll was the simplest of the three rolls with spicy tuna, avocado and cucumber inside then topped with seared beef, tobiko, peppercorn, sesame seeds and chili oil. The chili oil added a good spice while the beef added a bit of earthiness. All of the rolls were well sized and I enjoyed the unique sauces that were used, as opposed to your typical spicy mayo or eel sauce. We couldn't leave without trying an entrée, and I had been eyeing the lobster risotto since I first found the menu. The risotto was creamy and had edamame and tomato mixed in then topped with a curry sauce and a perfectly grilled lobster tail on top. This was a flavor bomb. My first bite nearly knocked me off my seat it was so delicious. It was a combination of sweet, spicy, umami and flavors I don't even know how to describe. The rice was slightly overcooked, but the flavors were so good that it distracted. Green Pagoda is bringing just what we need to north St. Pete and with it being so close to where I live, this will be my new local hangout.
Recipes
Liven up a beautiful seared and sliced piece of steak with a zingy tomato and charred corn salsa. Steak, tomatoes and corn are of course the stars of this show. Tomatoes and corn are in season in Florida currently so you're likely to find an abundance most everywhere. There are no strict guidelines with this recipe – just think of it as your guide. Utilize any kind of tomato (just as long as it's ripe) and cut of steak that you'd like and feel free to go wild with additional veggies and herbs in the salsa. The only ingredient that I suggest sticking strictly too is the corn on the cob because we are grilling it prior to cutting it off of the cob and mixing into the salsa. As far as steak is concerned though, I personally recommend a NY Strip or a Ribeye for this recipe. Filets are great of course, but you'll probably need a couple to feed more than two people. Rollin' Oats always has a fantastic selection of organic and pasture-raised steaks available. The quality is premium of course. If you have the equipment, I recommend a sous vide bath for your steak prior to quickly hitting the hot grill for a nice sear. For a medium rare finish, we usually cook our steak (typically a NY Strip or Tenderloin) at 129/130 for at least one hour. The result is a perfectly tender cut of steak that nearly melts in your mouth. Grilled Steak with Tomato & Charred Corn Salsa This simple summer steak situation is your answer to an evening of stress free outside dinner party hosting. Gilled Corn4 ears of corn1 tbsp olive oilSteak 1 1lb steak (Like NY Strip or Ribeye)2 tomatoes (Medium in size and ripe, like Roma's – diced.)1 red onion (Smaller in size, or 1/2 of one medium in size. Diced.)1 jalapeno (Minced)1 lime2 tsp olive oil2 cups arugula1 lemon4 garlic cloves (Smashed, outer skin removed and discarded.)2 tsp salt (Plus more to taste) Charred CornPreheat your oven to 400F. Line a baking sheet with parchment and evenly bush oil onto corn and season well with a few pinches of salt.Roast corn for 40-50 minutes, or until corn begins to char. Turn corn carefully every 10-15 minutes. Allow corn to cool completely. Then cut kernels off of the cob and reserve in a bowl until ready to make your salsa.Steak & AssemblyIn a medium bowl combine charred corn kernels, tomato, onion, jalapeno, 1 tablespoon of olive oil, juice of one lime and 1 teaspoon of salt. Gently stir to combine, taste and season as needed. Set aside until steak is ready. In another medium bowl, toss arugula with juice of one lemon and a pinch of salt. Set aside.If you're going to sous vide your steak, do that first (even before the corn). I suggest a temperature of 129-130F for 1-2 hours for medium rare (skip this step if only grilling your steak).Preheat grill to 500F. Set a medium cast iron skillet on the grill and add remaining 1 teaspoon of olive oil and add in smashed garlic cloves. Pat steak dry and season top side liberally with salt. Grill seasoned side-down 4-5 minutes. Season other side of steak with salt, flip and cook for another 3-4 minutes for a nice medium rare.Allow steak to rest, slice and serve topped with lemon-dressed arugula and salsa. Dinner, Main Course, Main DishAmericanAbby Allen Recipes, Grass Fed Steak Recipes