10 Best Buffalo Wings–Chicken Wings and Duck Wings too!
Wings remain one of the hottest food items, literally and figuratively—proper use of the word, 'literally' (you're welcome)—and St. Pete's eateries are happy to oblige.
The list order is alphabetical. I refuse to say that these wings are better than those, and so on. In my opinion, that is wrong. There is no "apples-to-apples" comparison here. These are all excellent wings, and you should try them all, which brings me to another point.
There are other publishers of "best of lists" that do not actually go to the establishment and actually eat the food. They just surf the web collecting information, and downloading photos, or emailing the restaurant for them. We think those types of lists are crap.
Unfortunately, we've seen it a lot—from national and local publishers. We are also aware of a local publisher that offers paid placement in best-of-lists. There is no paid placement here.
It's ridiculous that I need to say this, but yes … I ATE ALL OF THESE WINGS, AND WENT TO ALL OF THESE PLACES, AND THESE ARE ALL ST. PETE FOODIES PHOTOS.
Most of the places listed offer different versions of their wings. We are featuring one of each.
Here are the 10 Best Wings in St. Pete for 2021
These are listed in alphabetical order. <—— Look
1. The Avenue Eat + Drink
330 1st Ave S
St. Petersburg, FL 33701
(727) 851-9531
The Avenue Website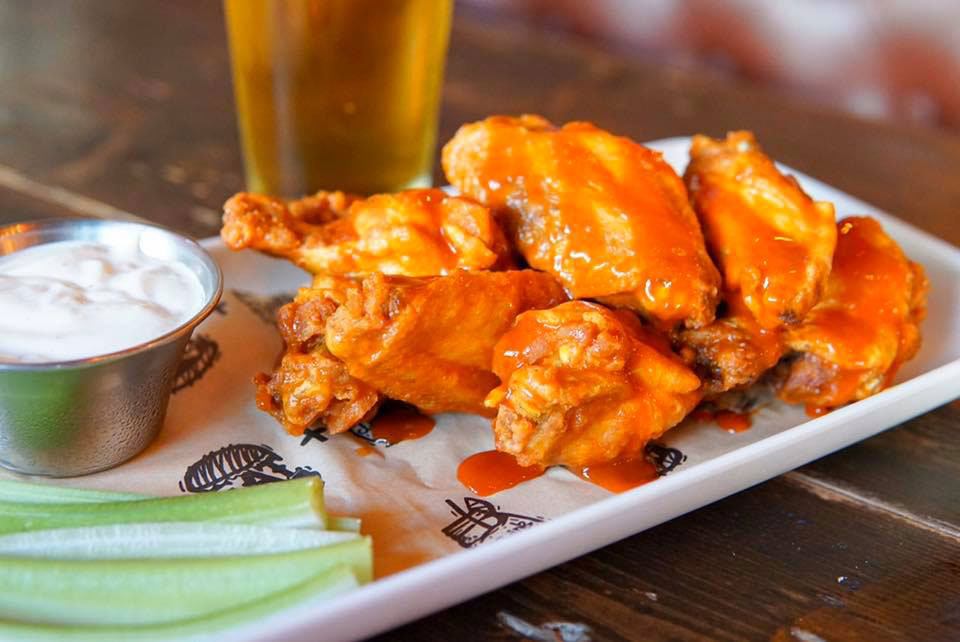 The Buffalo Wings at The Avenue provide the nice sting and vinegar kick that we all crave. They are spicy and mouthwatering.
2. The Bier Boutique
465 7th Ave North
St. Petersburg, FL 33701
(727) 827-2691
The Bier Boutique Website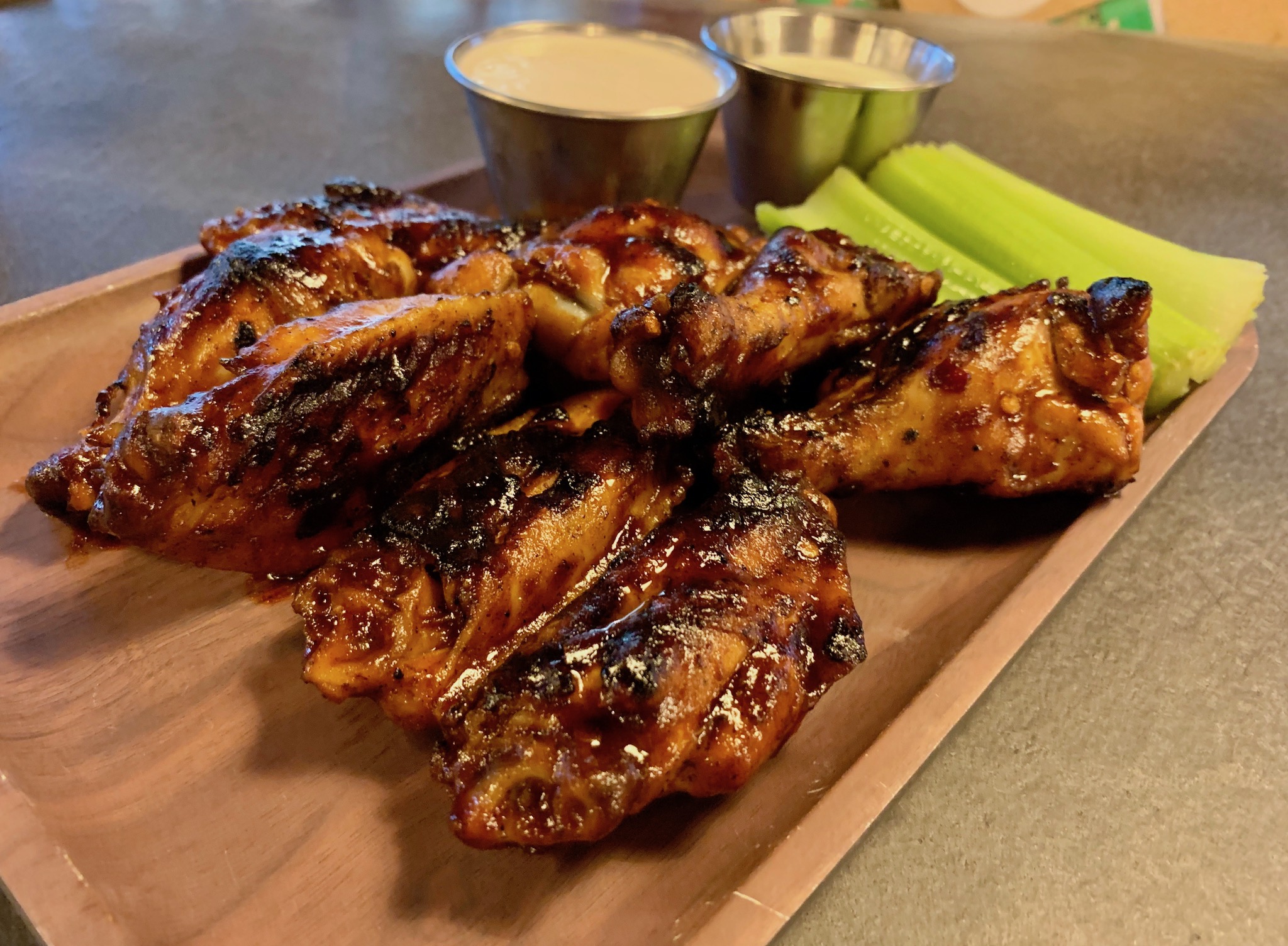 From Lori's Bier Boutique review: "These wings are large in size, juicy, spicy and absolutely some of the best I have ever had. On the menu they are described as a Pound of Grilled Wings – choose original, chipotle bbq, supercharged or jerk. I know Kevin will definitely go for the supercharged next time."
3. Engine No. 9
56 Dr M.L.K. Jr St N
St. Petersburg, FL 33705
(727) 623-0938
Engine No.9 Website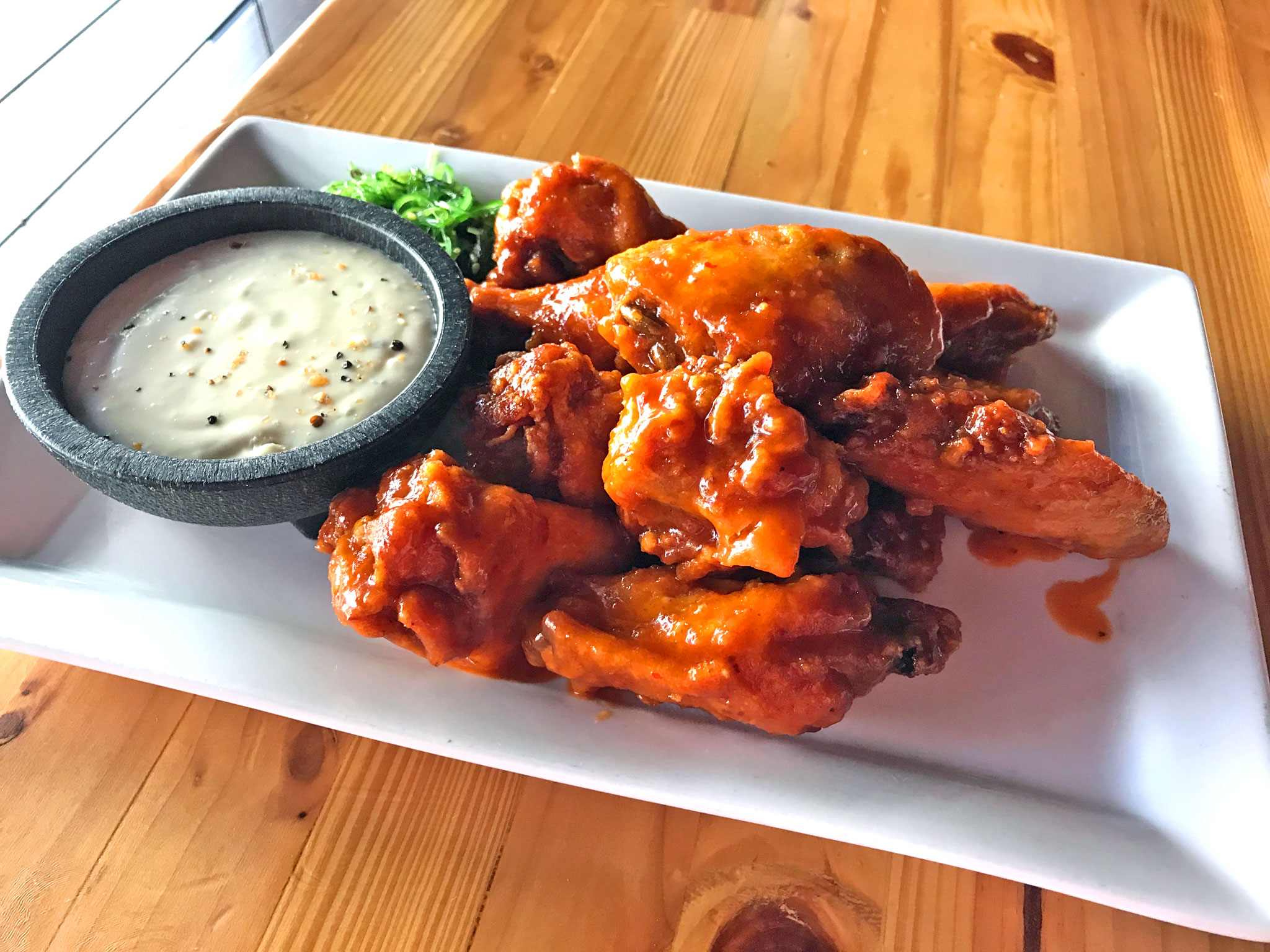 We always see people raving all over social media about the Sriracha Wings at Engine No.9, and it's for good reason. In the past, I shied away from cooked Sriracha items as it gets sweet, and loses it's heat when cooked. However, Engine figured out how to get them sweet with heat, and I love it.
4. The Galley
27 4th St N
St. Petersburg, FL 33701
(727) 575-7071
The Galley Website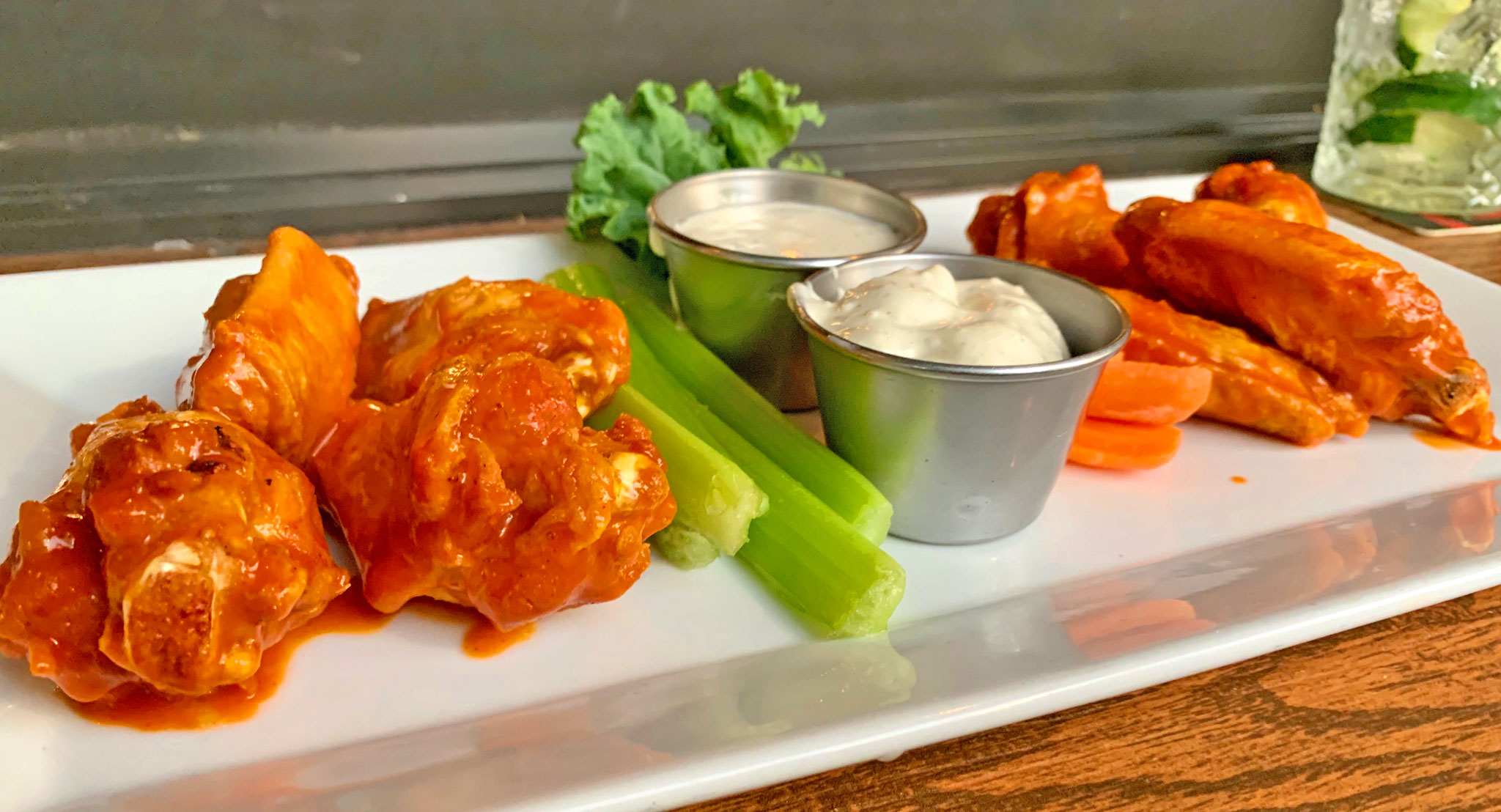 The Galley's Buffalo Wings are meaty, and hot with just the right amount of bite.
5. Harry's Beach Bar at The Sirata Beach Resort
5300 Gulf Blvd
St Pete Beach, FL 33706
(727) 363-5125
Harry's Website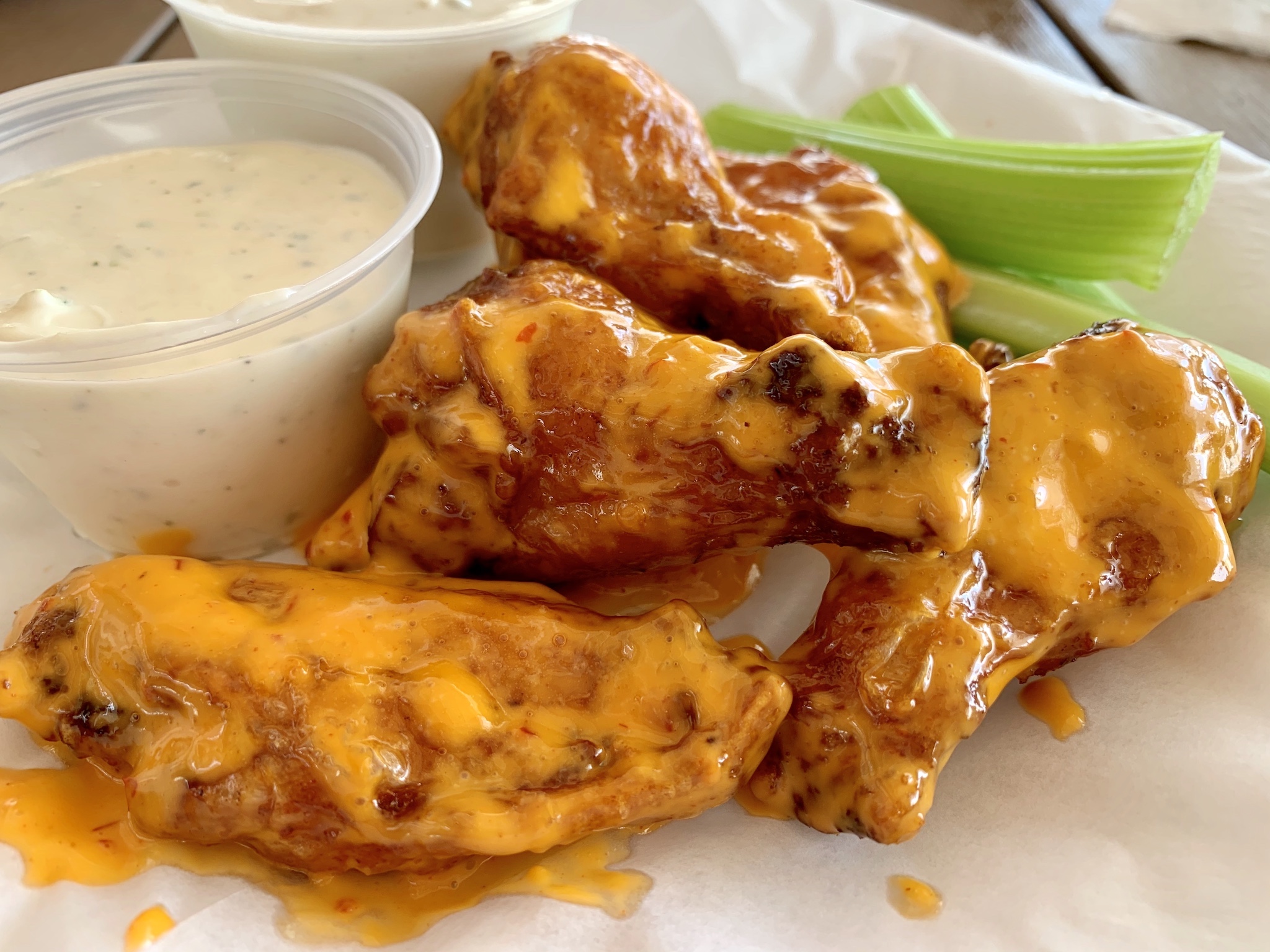 From Lori's write-up: "Harry's has been voted as having the best wings on St Pete Beach, so no question, we had to try them. We were going to just get them with buffalo sauce, but then our server said we had to try the Signature Sirata Sauce which is a mixture of Boom Boom and sriracha. As soon as I heard that…I was totally in. They are super saucy and absolutely delicious! I highly recommend these wings and that sauce is a must! Completely craveable."
6. The Lure
661 Central Avenue North
St. Petersburg, FL 33701
(727) 914-8000
The Lure Website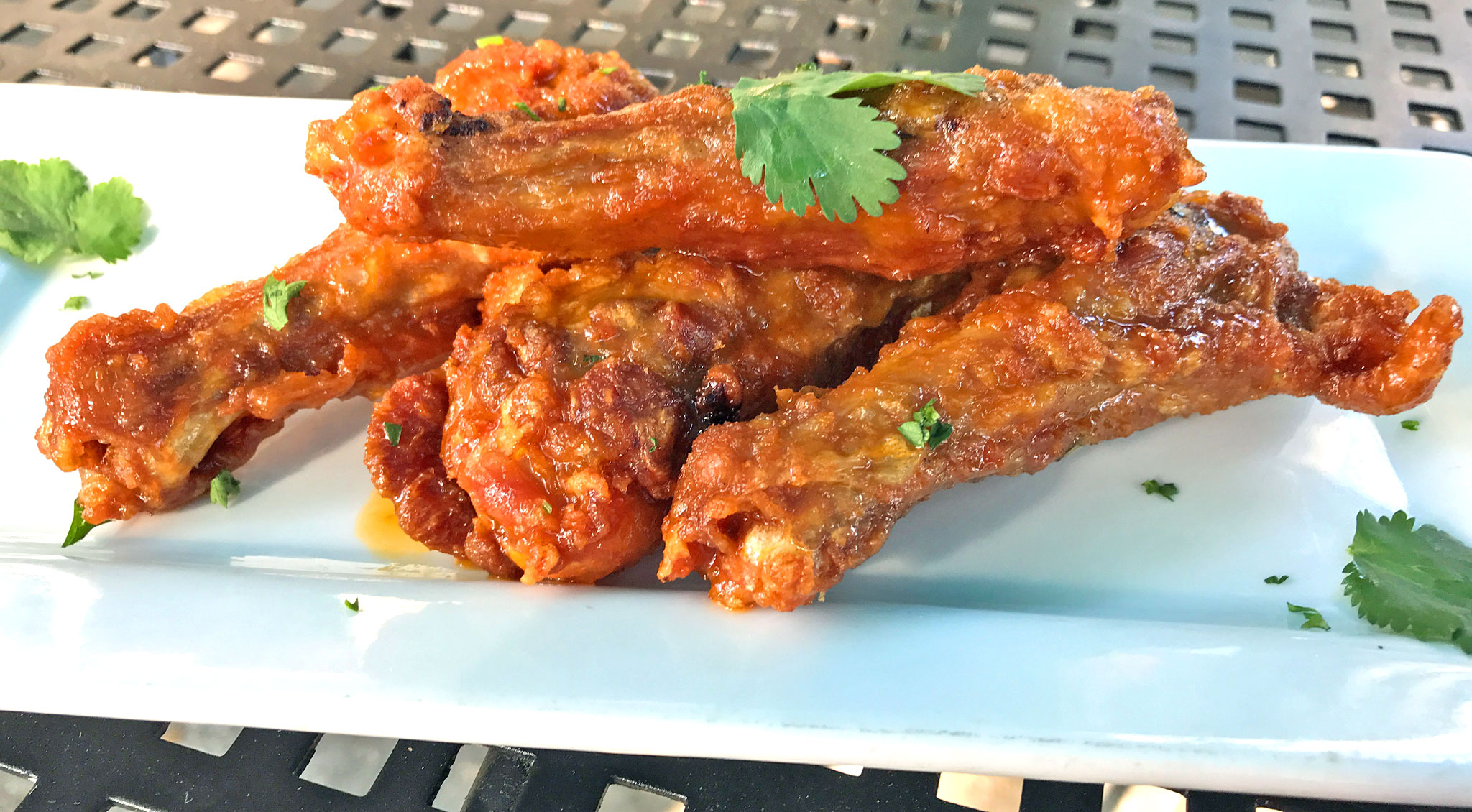 Dancing with Alex – Four deeply sautéed duck wings presented with your choice of our signature citrus buffalo sauce or our soon to be famous Tabasco honey glaze.
The Lure changes things up with Duck wings. I had the citrus buffalo sauce version, and enjoyed them immensely. They are a little less spicy than typical Buffalo wings, which sometimes disappoints me, as I love spicy food, but I was pleasantly surprised. The little bit of sweetness, and tanginess had me wanting more than just the four.
7. Mullet's Fish Camp & Market
3901 6th St S
St. Petersburg, FL 33705
(727) 205-6313
Mullet's Website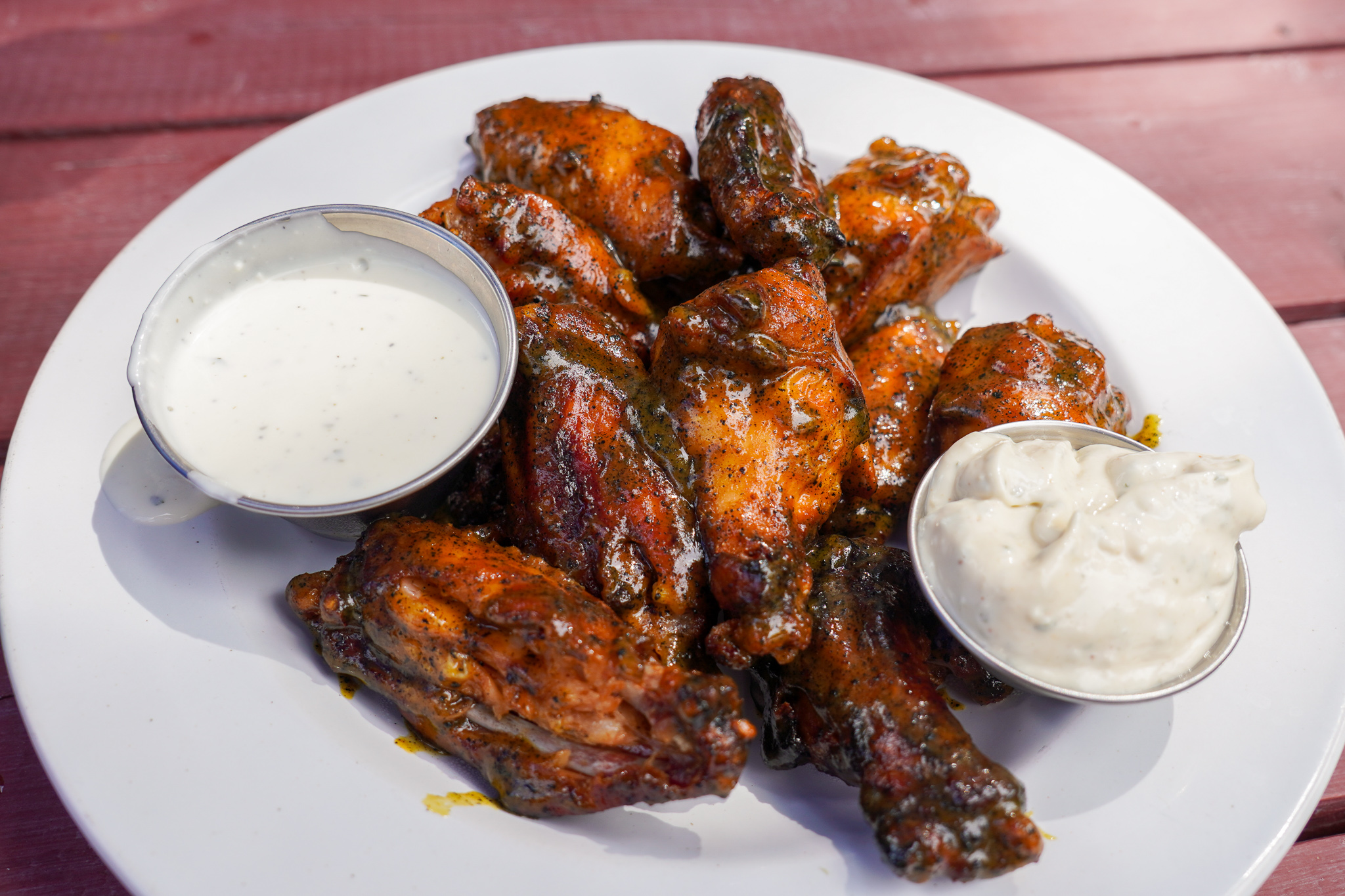 From Haley's review:
Roll your sleeves up, it's time to get messy with the absolute BEST wings in St. Pete.
When wing cravings hit, they hit hard, and now I know where my go-to spot is for the sauciest, most delicious, fall off the bone wings in St. Pete. Mullet's does not mess around here with their Signature Smoked Wings. They smoke them right outside every single day. The quality is just impeccable and beyond scrumptious. I will be telling all of my wing aficionado friends about these wings. We ordered them in their House Merman Sauce which is a Carolina Gold style sauce with a major cajun kick. You'll choose your style from Dry Rub, House Merman Sauce, Signature Dirté sauce, or Classic Buffalo.
The blue cheese is also something I must rave about. A side of this cooling, blue cheese for dunking will surprise you and here's why… I hate blue cheese but this house made blue cheese at Mullet's is out of this world. It's the perfect consistency and has a smooth taste to it. You can't go wrong with the ranch either.
8. Paul's Landing
(Located in: The Vinoy® Renaissance St. Petersburg Resort & Golf Club)
501 5th Ave NE
St. Petersburg, FL 33701
(727) 824-8007
Paul's Landing Website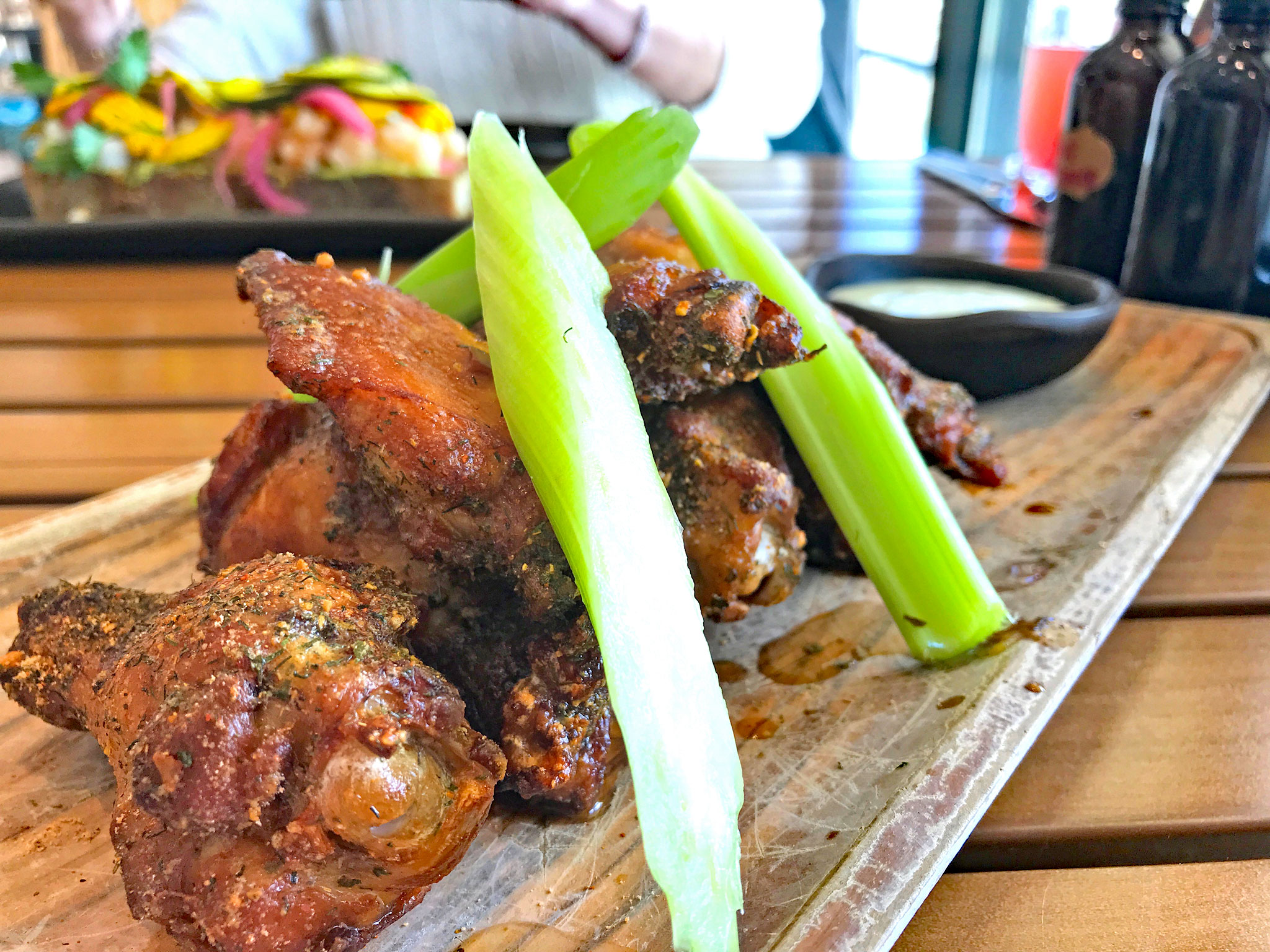 Smoked Wings – beer brined, house ranch, citrus chili rub.
The smoked wings here are killer delicious. The seasonings, outside crunchiness, and inside juiciness will have you craving these for days.
9. Sea Dog Treasure Island
9610 Gulf Blvd
Treasure Island, FL 33706
(727) 954-7805
Sea Dog Website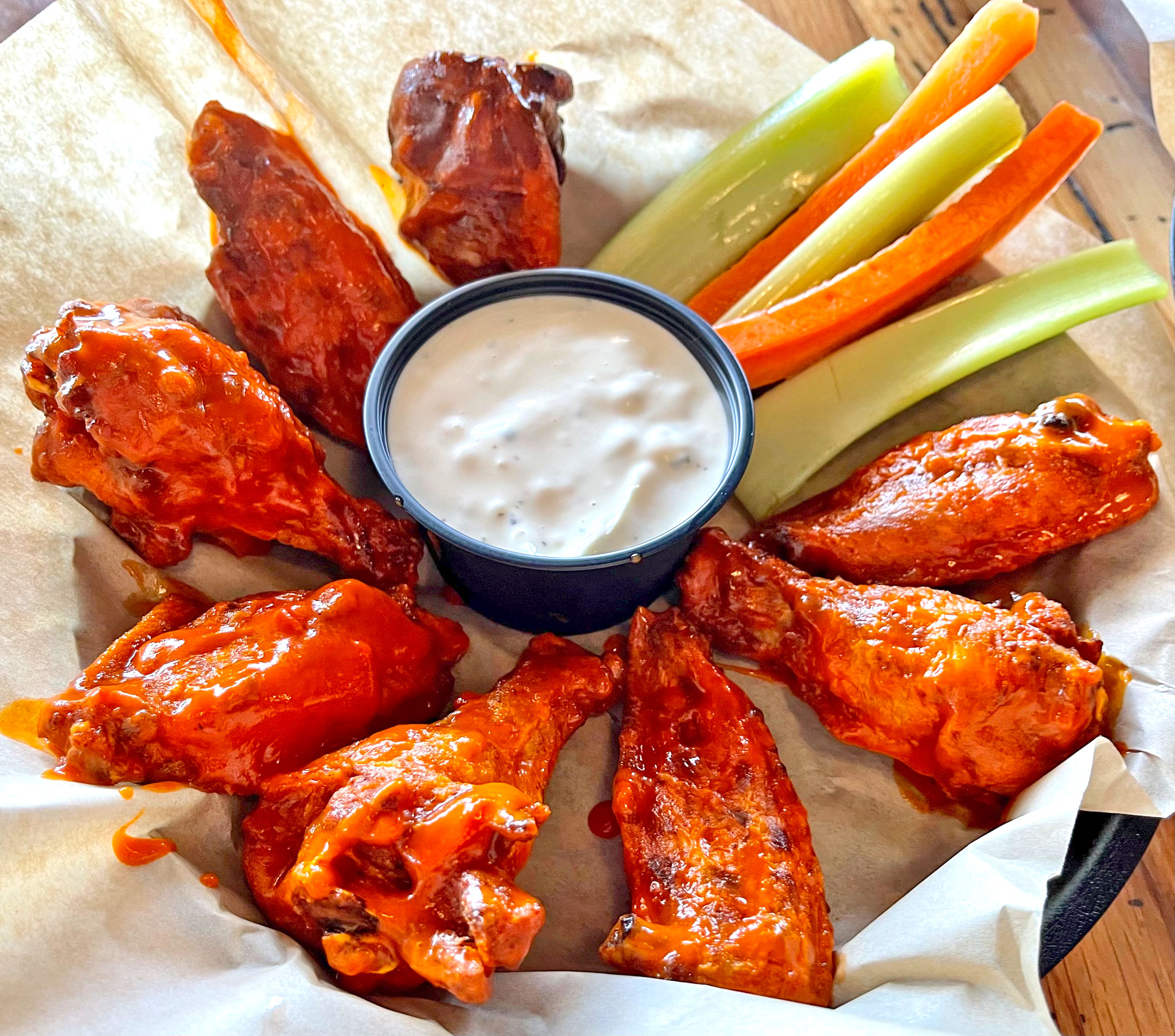 Sea Dog Smoked Chicken Wings – Slow smoked, tossed in Mama Lil's Buffalo Sauce.
These wings are perfect! The skin is nice and crispy / crunchy. They are "wet", but have the ideal amount of sauce, and just the right level of spiciness for people that like the heat without it being over the top. I like crazy levels of spice that make me sweat. This didn't induce perspiration, but I was still quite pleased with the pepperiness, great flavor, and contrast between the crispy skin, and plump juiciness of the meat.
10. Three Birds Tavern
1492 4th St N
St. Petersburg, FL 33701
(727) 895-2049
Three Birds Website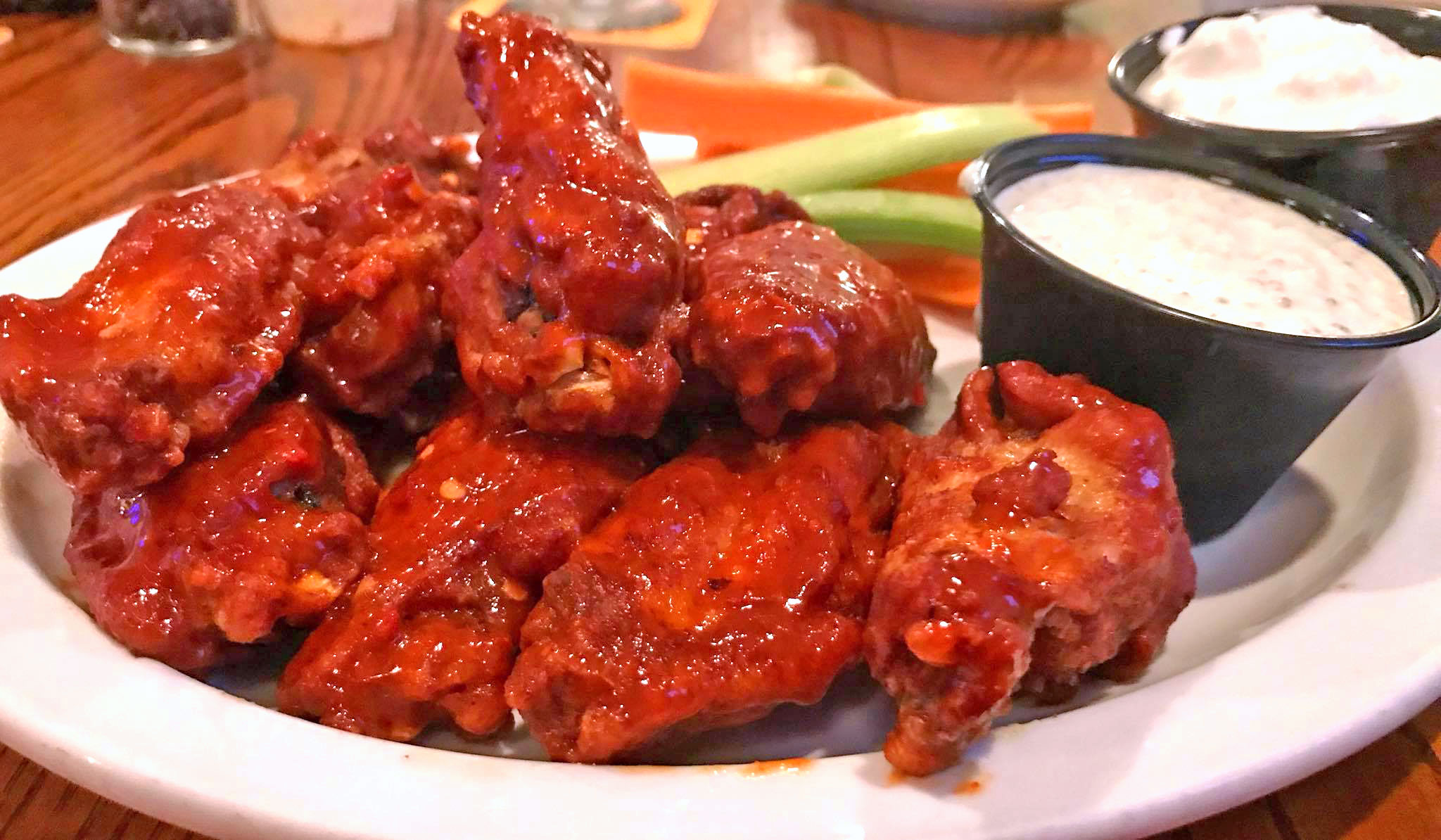 We love the Hot, HOT Extra-Crispy Double Fried wings at Three Birds. Lori said, "the hot, hot double fried wings were fantastic!"
Tell us your favorites in the comments below!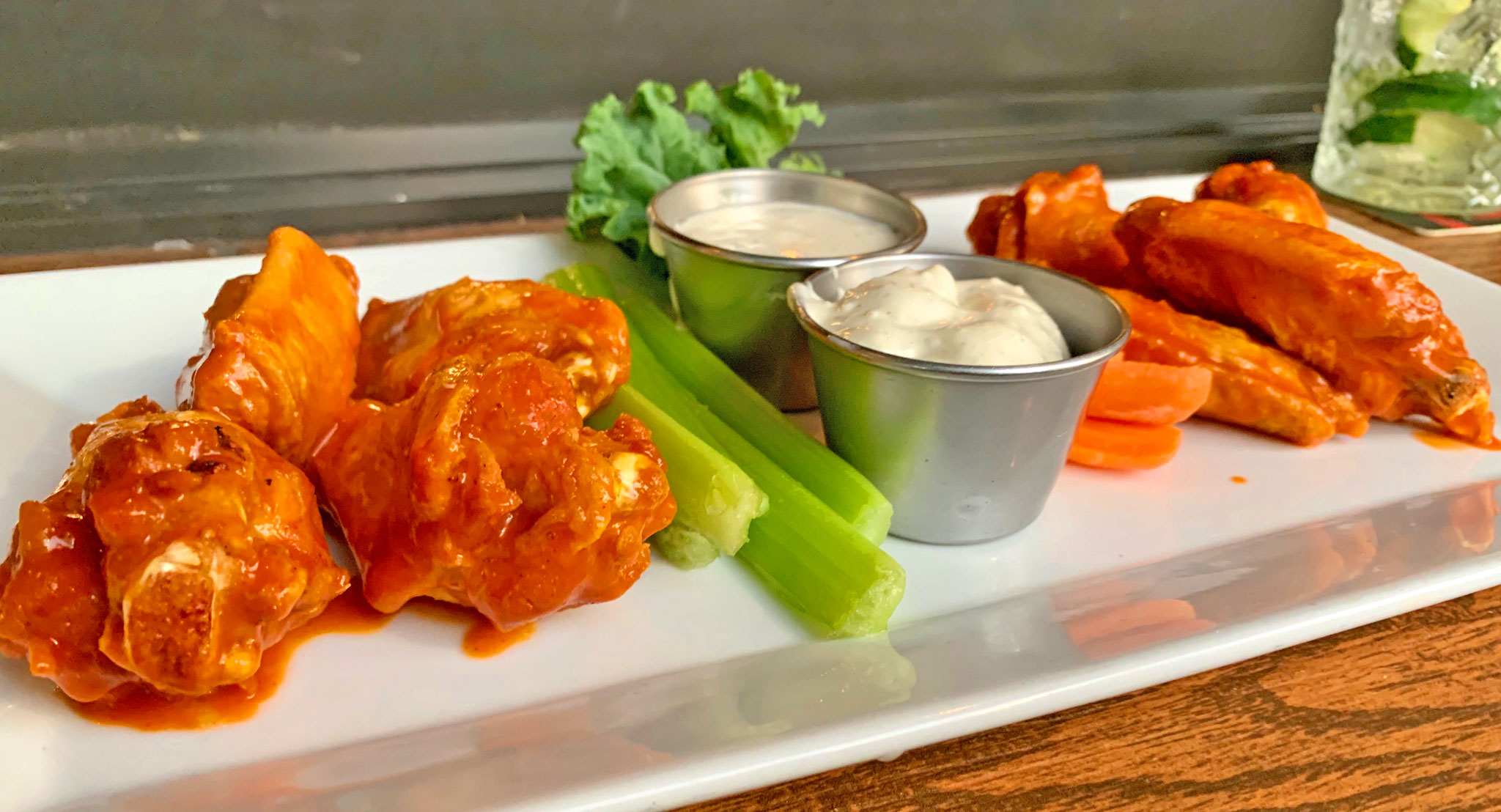 Readers Rating

Rated 4.6 stars




4.6

/ 5 (

Reviewers

)

Outstanding
---
Here are the ten best wings - Buffalo, Hot, Sriracha, and several other styles - In St. Pete for 2021.