French fries,  fries, or "french-fried potatoes" as Jimmy Buffet likes to call them, are definitely one of the most popular foods in America, and likely the world.
They can also be called frites, steak fries, potato wedges, curly fries, shoestring fries, and the list goes on and on.
Well, this list is not going to go on and on, as it is a succinct five spots in St. Pete with standout fries.
There's chili cheese fries, poutine, and all other kinds of concoctions of fried potatoes.
For this list, we went mostly with "simpler is better", and no toppings, with the exception of a couple of alternatives at the beginning and end.
Great seasonings and flavor are a must, as is fresh, house-made fries.
By the way, most agree (except the French), that French fries originated in Belgium. (They speak French there too.)
Before we get into the list, an important thing you should be aware of is that there are other publishers of "best of lists" that do not actually go to the establishments, or actually eat the food. (Sounds ridiculous, right?) They just download photos from the internet, or embed Instagram posts from someone else. Instant "Best of …" list produced without having to leave the house, or even get dressed.
That's NOT how we do it.
We absolutely DO eat all of the food on all of our lists. (How can anyone recommend something they never experienced?)
Unfortunately, we've seen these junk lists a lot—from national and local publishers. We are also aware of a local publisher that offers paid placement in best-of-lists. There is no paid placement here.
I PERSONALLY ATE ALL OF THESE FRENCH FRIES, AND WENT TO ALL OF THESE PLACES, AND THESE ARE ALL MY PHOTOS.
The order is alphabetical. <———- LOOK
The Five Best Fries in St. Pete
1. The Bier Boutique
465 7th Ave North
St. Petersburg, FL 33701
(727) 827-2691
The Bier Boutique Website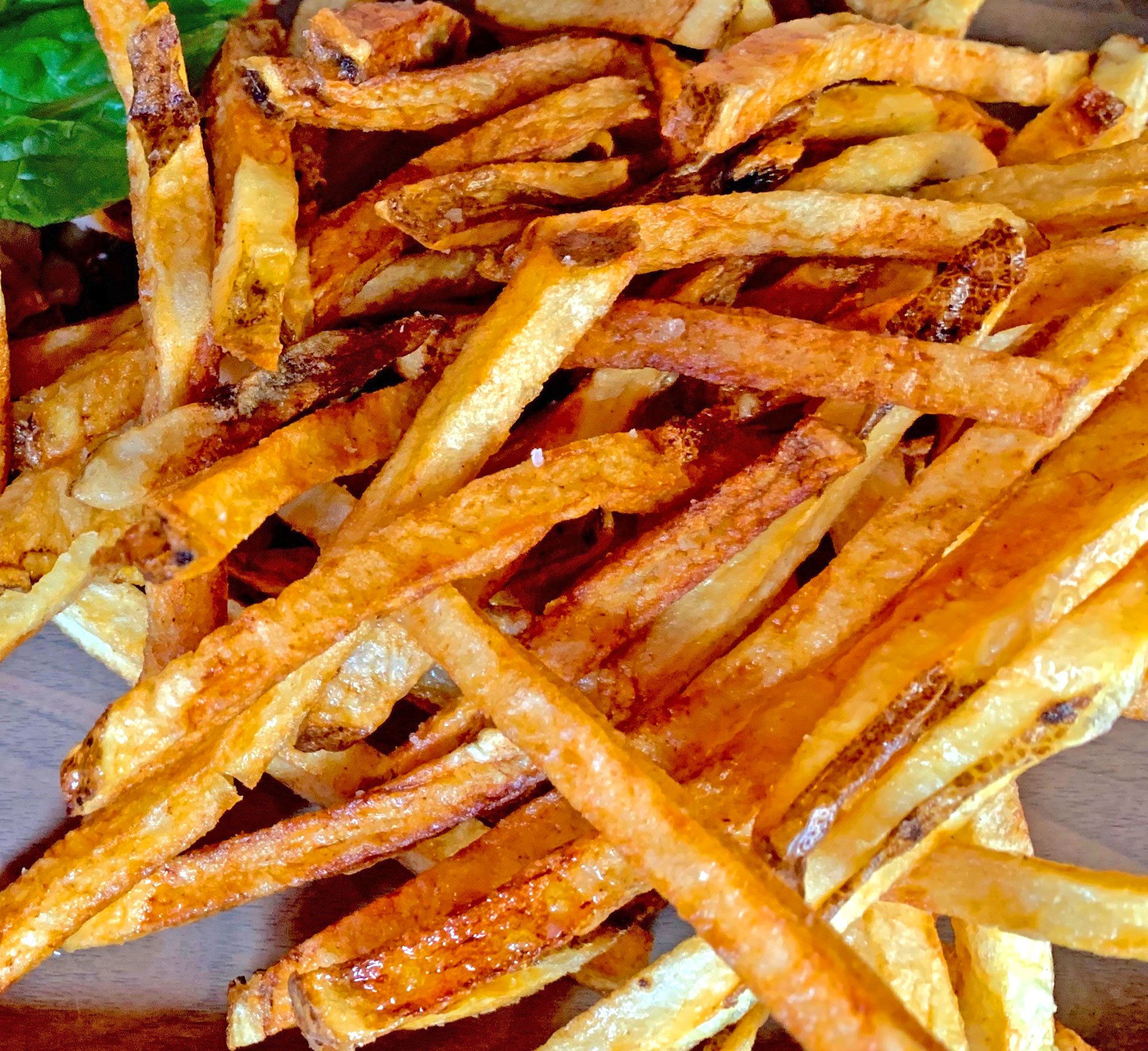 The bier boutique's fries are outstanding, and come with all of the burgers, fish & chips, and other outstanding items. These are just a OMG, my-mouth-just-had-an-orgasm good. There's the perfect amount of salt, a crispy, charry outer, and smooth starchy inner that makes these more addictive than crack.
Cut: Standard or slightly thinner. (Their handmade tator tots are really good too.) Check out our recent review here.
2. Brick & Mortar
539 Central Ave
St. Petersburg, FL 33701
(727) 822-6540
Brick & Mortar Facebook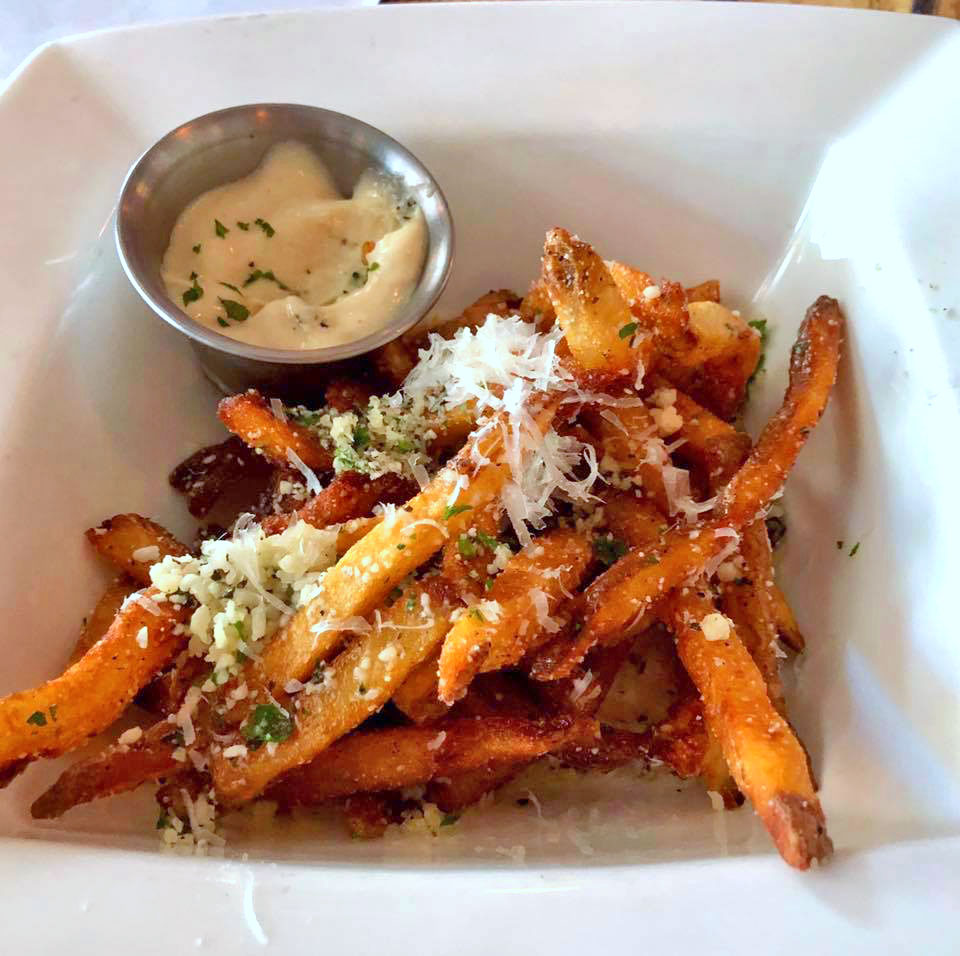 Brick and Mortar's Hand Cut Truffle Parmesan Fries are savory with an eclectic mix of flavors from the perfect seasonings to the little bit of saltiness and bite from the parmesan, and the earthiness of the truffle. They are perfectly fried. Cut: Standard. (Lori says they're thinner like bier boutique. I say no.)
3. The Mill Restaurant
200 Central Ave #100
St. Petersburg, FL 33701
(727) 317-3930
The Mill Website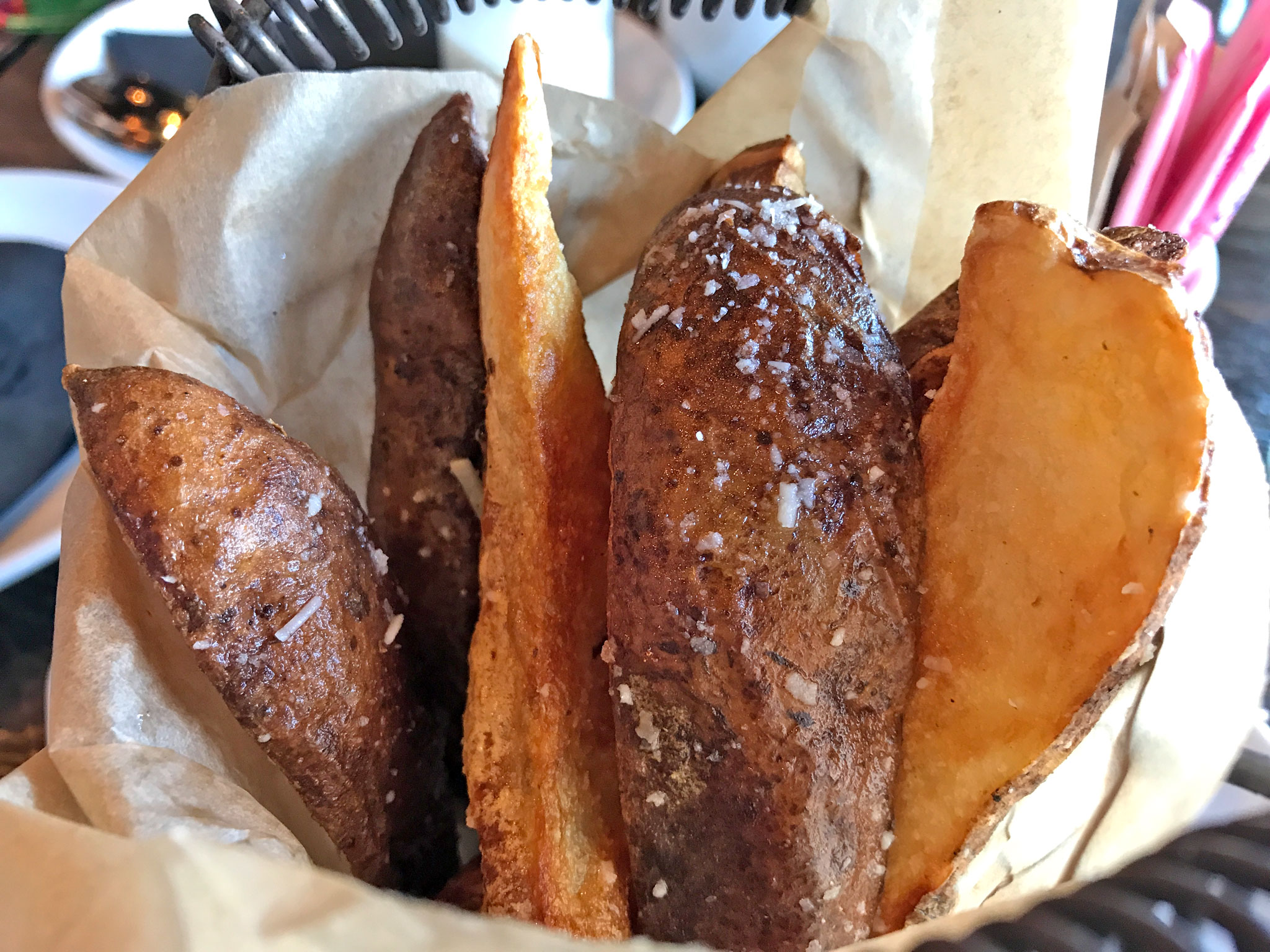 The Mill knows decadence with the highest quality, fresh ingredients like no other restaurant downtown. Their fries have been at the top of our list for a long time. Not only are they delicious, but they are one of the only places we know of that has "Jo Jo's". Jo Jo's are potato wedges coated in a seasoned flour and then deep fried. They are crisp on the outside and soft, like a mashed potato almost, in the center. The Mill's are seasoned with Kosher salt, and parmesan. Cut: Potato Wedges
4. Salty J's
5625 4th St North
St. Petersburg, FL 33703
(727) 485-8978
Salty J's Website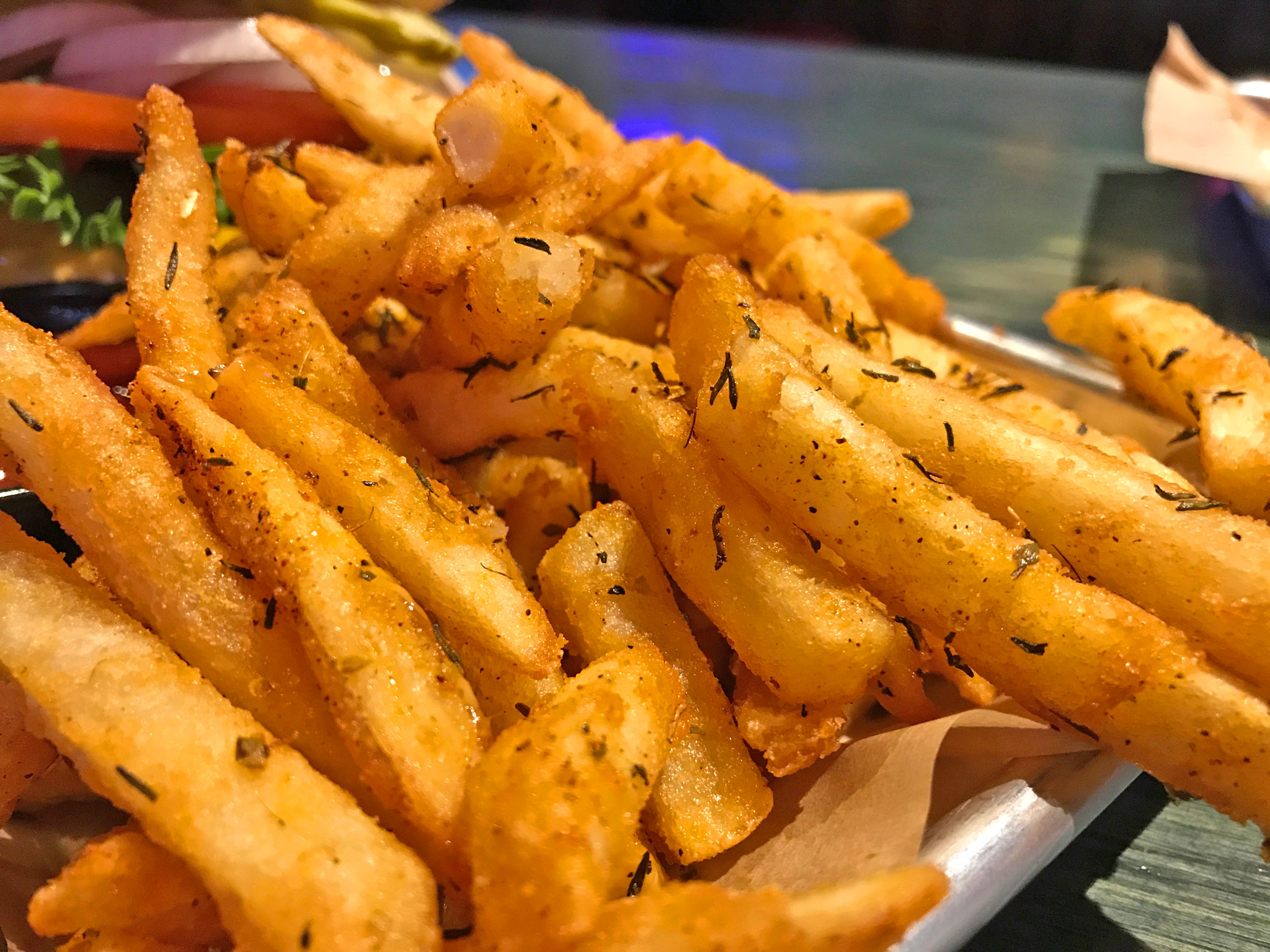 Salty J's fries have the perfect amount of crisp and unique seasonings on the outside, and the nice starchy creaminess on the inside. They have a great crunch with an addictive flavor.
Sometimes, when we're drunk, I say, "the mess is best". Try the "Drinker's Fries at Salty J's. Drinker's Fries – Topped With Cheddar Jack, Jalapeño Slices, Bacon & Bleu Cheese Crumbles, Mild Wing Sauce & Ranch Drizzle. Cut: Belgian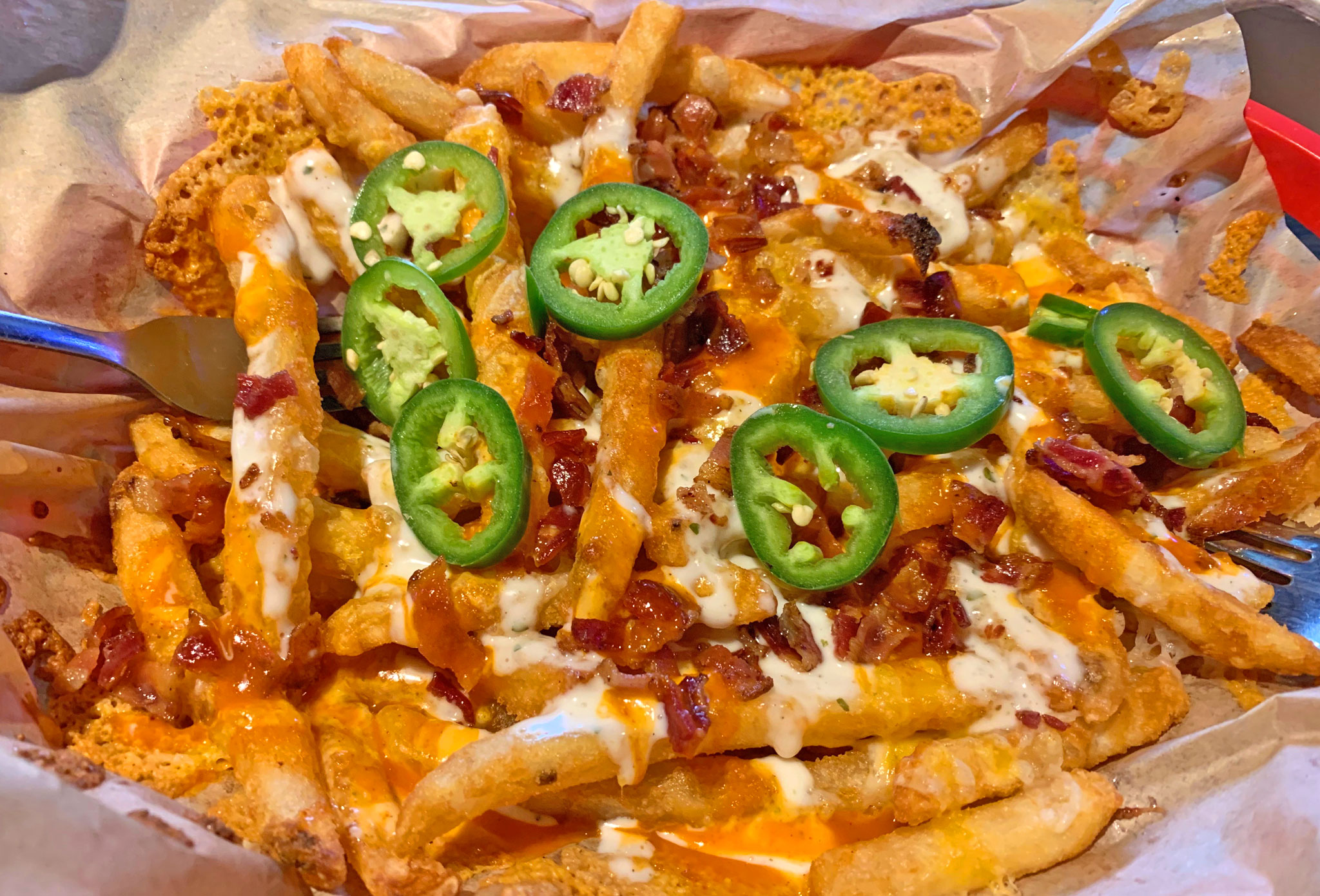 5. Three Birds Tavern
1492 4th St North
St. Petersburg, FL 33701
(727) 895-2049
Three Birds Tavern Website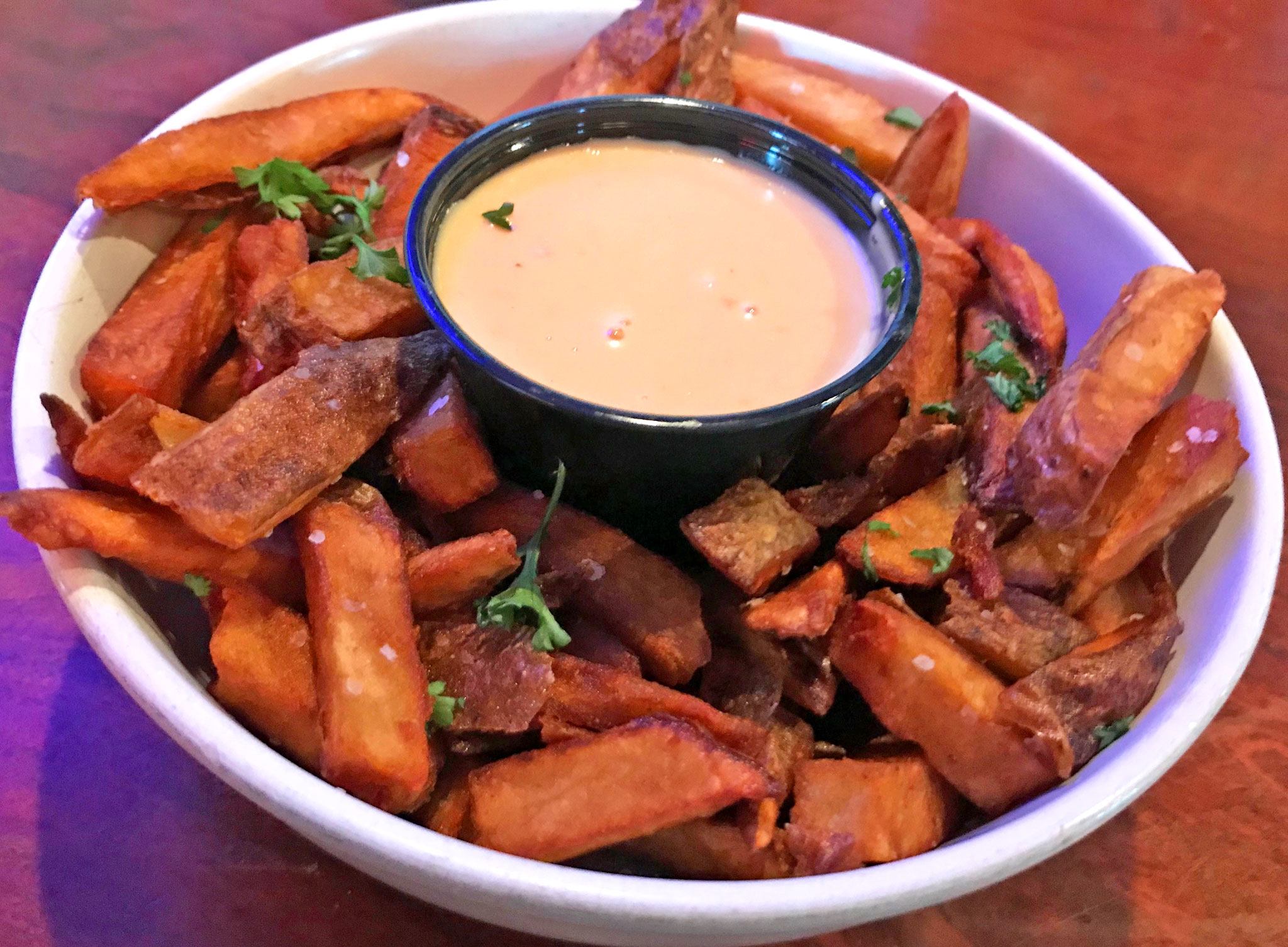 Fresh, hand-cut Idaho potatoes tossed with sea salt. Three Birds fries are crave-able with that really nice mix of crunchy, charred skins, pillowy insides, and bright sea salt.
Three Birds also has Sweet Potato Fries, and JoJos.
Tell us what your favorite French fries are in the comments below!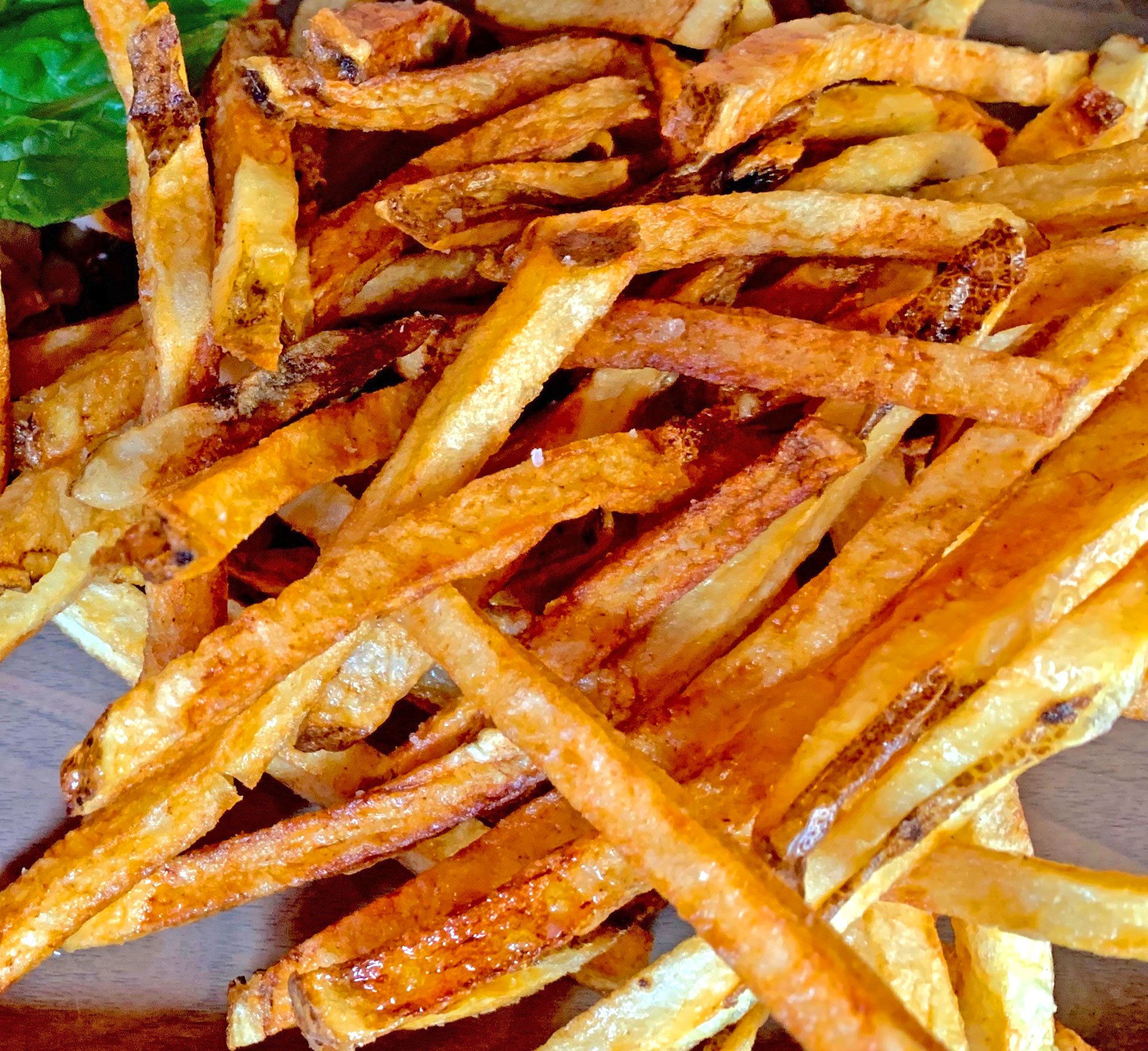 Readers Rating

Rated 4.3 stars




4.3

/ 5 (

Reviewers

)

Outstanding
---
95% of restaurants have french fries of all kinds, and they are likely the most popular food in American and the world. Here are five standouts in St. Petersburg FL.