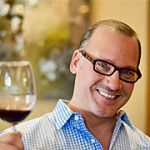 Kevin Godbee · Aug 16, 2019 · 5 min read
I'm just going to say this up front. I am a total bitch when it comes to Italian meatballs ... or at least some people are going to think that. Alternatively, please feel free to label me a "Meatball Snob".
If the meatballs on this list didn't exist, I would sadly have to tell you that there aren't any great meatballs in St. Pete at all. Seriously. This was the most frustrating, arduous list ever.
We have been working on this for over a year, going to 25 different restaurants to eat meatballs in St. Petersburg, and St. Pete Beach.
Even with the best meatballs listed here, we still haven't found one restaurant that pan fries them first. (Most of them on this list found a way to make up for this. Details to follow.)
Yes, I had the proverbial Italian (Sicilian) grandmother that came over on the boat—literally. She made meatballs every Sunday, and fried them in the cast iron skillet to get that nice sear before simmering in the sauce for hours.
If you make your own meatballs at home, and you put them in the oven instead of frying, you make me cry.
I will end my complaints with this quite puzzling observation / question.
Why do so many of the meatballs at different restaurants all seem like they came from the same place? They are very soft, with a super fine grind on the meat, and don't seem that meaty, or rustic, or to have much seasoning. Is this some actual style that I am not aware of, or just don't appreciate? I wonder this because I find them almost everywhere. I don't like those kind of meatballs. None of them are on this list.
Before we get into the list, an important thing you should be aware of is that there are other publishers of "best of lists" that do not actually go to the establishments, or actually eat the food. (Sounds ridiculous, right?) They just download photos from the internet, or embed Instagram posts from someone else. Instant "Best of ..." list produced without having to leave the house, or even get dressed.
That's NOT how we do it.
We absolutely DO eat all of the food on all of our lists. (How can anyone recommend something they never experienced?)
Unfortunately, we've seen these junk lists a lot—from national and local publishers. We are also aware of a local publisher that offers paid placement in best-of-lists. There is no paid placement here.
I PERSONALLY ATE ALL OF THESE MEATBALLS, AND WENT TO ALL OF THESE PLACES, AND THESE ARE ALL MY PHOTOS.
The order is zip code, then alphabetical by restaurant name.
Best Italian Meatballs in St. Pete
1. Fabrica Pizza
101 7th St S
St. Petersburg, FL 33701
(727) 290-9643
Fabrica Pizza Website
Oven Roasted Meatballs - In Warm House-Made Tomato Sauce, Parmigiano, Chives.
In case you missed it at the top, this list is in order by zip code, then alphabetical. However, if we made it a ranking, Lori and I both agree that Fabrica's meatballs would be #1 on the list.
Everything just comes together perfectly here. The sauce, the seasoning, flavor, and texture. There have been times that we eat these 2-3 times in a week.
Fabrica's pizza is also excellent. They made our top 10 pizzas list.
2. IL Ritorno
449 Central Ave North #101
St. Petersburg, FL 33701
(727) 897-5900
IL Ritorno Website
Smoked Meatballs - Smoked Pomodoro, Piave, Chianti, Fresh Basil.
(Piave is an Italian cow's milk cheese, that is named after the Piave river. As Piave has a Protected Designation of Origin, the only "official" Piave is produced in the Dolomites area, province of Belluno, in the northernmost tip of the Veneto region. Wikipedia)
IL Ritorno's meatballs have been one of our favorites since they hit the menu, almost two years ago. The flavors, texture and sauce all harmoniously arouse you into a new experience that you've never had before. These are unique—there's a light breading on the outside that creates a nice texture, the meatballs are smoked, and the meat and the sauce have that wonderful Italian Piave Cheese.
3. Noble Crust
8300 4th St N.
St. Petersburg, FL 33702
(727) 329-6041
Noble Crust Website
Meatballs - beef + pork, tomato sauce, ricotta, parm, basil.
Noble Crust's meatballs are fantastic—bursting with flavor, rustic in texture, with a nice char on top from a last minute in the broiler, and they come with a delicious parmesan, and let's not forget the basil. What could be an afterthought, wonderfully perfumes your senses just before your teeth sink into the land of umami, tang and spice. The basil of course also adds a nice green brightness to the mix.
Just like Fabrica, Noble Crust also made the top 10 pizzas list.
4. Pizza Box
923 Central Ave
St. Petersburg, FL 33705
(727) 623-0444
Pizza Box Website
Meatballs - 100% Beef and Made in House With Garlic, Onions and Bread Crumbs.
Just like IL Ritorno, Pizza Box has been one of our favorites for about two years now. The two of them sat alone on the list for a while.
The flavors and textures are phenomenal, and unique. The sole cooking implement at Pizza Box is the wood-fired oven that Adam (Chef & Co-Owner) made himself. So, the meatballs are cooked and smoked at 700 degrees. They have a smokey flavor, and an excellent hard char on the outside.
Pizza Box is also on the top 10 pizzas list.
5. Da Sesto Italiano Ristorante e Vino
7201 66th St N.
Pinellas Park, FL 33781
(727) 209-2695
Da Sesto Website
Da Sesto is an old-school Italian restaurant that reminds me of the places I would go to as a kid in New Jersey. The décor is nostalgic, fine dining in the 1970s.
The meatballs, albeit not fried, still remind me of the meatballs I had as a kid. Rolled by hand, not perfectly round, with a simple homemade feel and flavor. They are oregano-forward, which I liked, and Lori didn't.
Tell us what your favorite meatballs are in the comments below!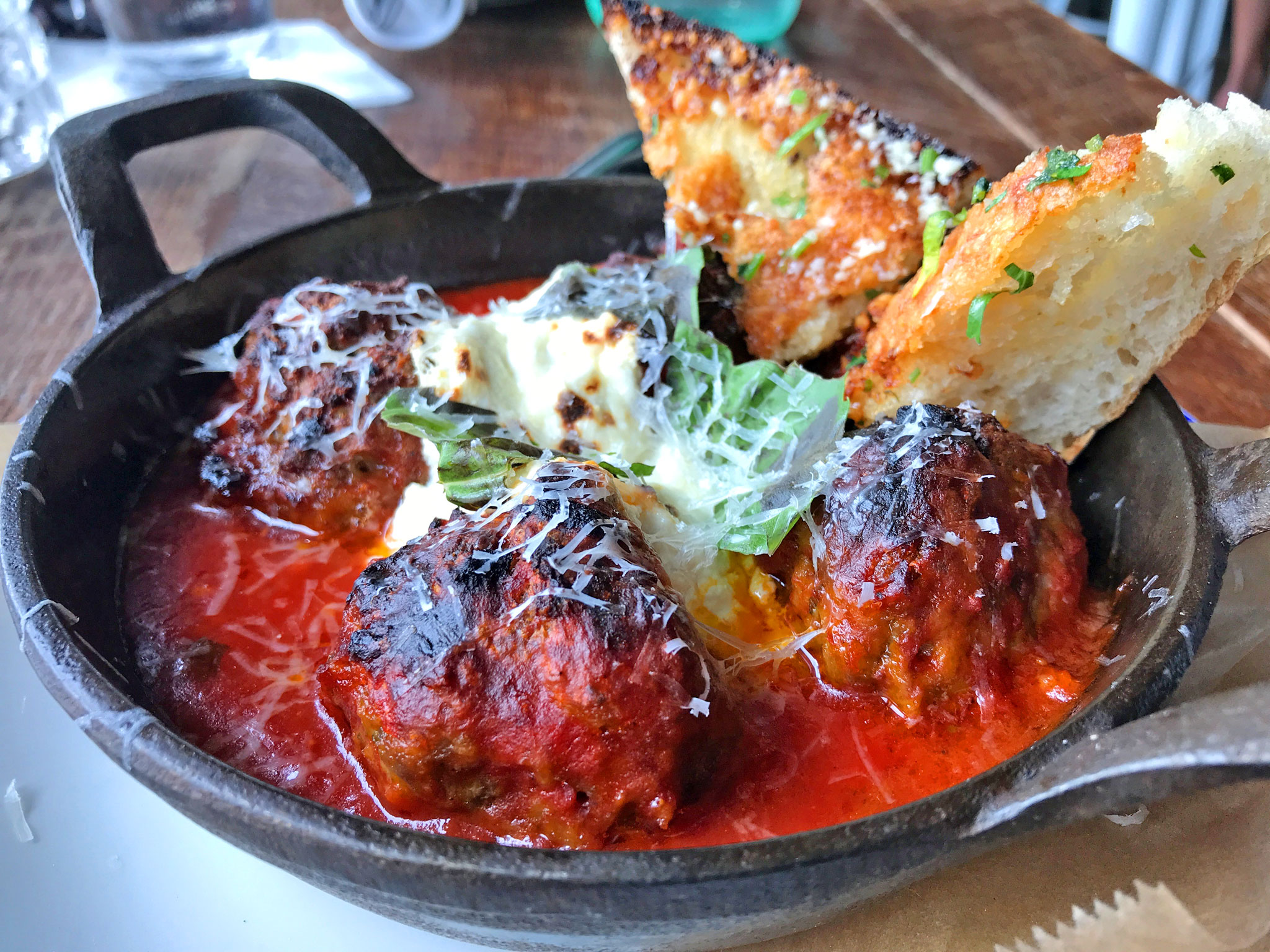 Readers Rating

Rated 5 stars




5

/ 5 (

Reviewers

)

Spectacular
---
There are A LOT of meatballs in St. Pete that are just ok. It is not easy to find good rustic Italian meatballs in St. Petersburg FL, and it took quite a bit of tenacity to bring you the ones that stand out from the crowd to be the best.