Countdown to the end of Hanukkah
[wpdevart_countdown text_for_day="Days" text_for_hour="Hours" text_for_minut="Minutes" text_for_second="Seconds" countdown_end_type="date" end_date="20-10-2018 18:00″ start_time="1508261825″ end_time="0,1,1″ action_end_time="hide" content_position="center" top_ditance="10″ bottom_distance="10″ countdown_type="button" font_color="#0501bf" button_bg_color="#ffffff" circle_size="130″ circle_border="5″ border_radius="8″ font_size="30″ countdown_font_famaly="monospace" animation_type="none" ][/wpdevart_countdown]
Countdown to Christmas
[wpdevart_countdown text_for_day="Days" text_for_hour="Hours" text_for_minut="Minutes" text_for_second="Seconds" countdown_end_type="date" end_date="24-12-2018 23:59″ start_time="1508254416″ end_time="0,1,1″ action_end_time="hide" content_position="center" top_ditance="10″ bottom_distance="10″ countdown_type="button" font_color="#cc0909″ button_bg_color="#ffffff" circle_size="130″ circle_border="5″ border_radius="8″ font_size="30″ countdown_font_famaly="monospace" animation_type="none" ][/wpdevart_countdown]
Gift Giving Ideas
Wow this year went fast and the holidays are quickly approaching! We have scoured St Petersburg for some of the best places to buy gifts for your favorite foodies. Obviously gift cards to a favorite restaurant are always a good option, but if you are looking for something different check out these local ideas.

Kalamazoo Olive Company
449 Central Ave
St Petersburg, FL 33701
727-258-4925
Kalamazoo Website
Hours:
Mon – Fri 10am – 6pm
Sat 10am – 5pm
Shop Online Now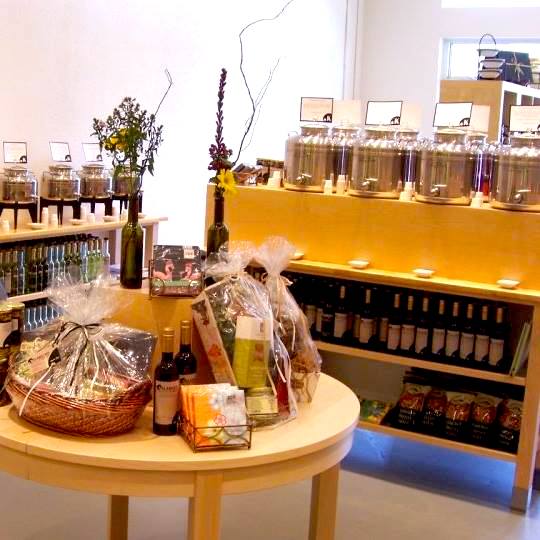 (All photos courtesy of Kalamazoo Olive Company)
Kalamazoo Olive Company is Tampa Bay's original Olive Oil Tasting Room. In operation since 2010, the unique aspect of the store centers on the tasting experience. They are a truly "try before you buy" concept, stocked with the freshest, authentic olive oil and balsamic vinegar you can buy.
Kalamazoo Olive carries unique specialty foods and gifts. To quote owner, James Ryan, "Honestly the top three selling gifts are always the same – year over year. We used to think that we should feature new stuff… But the good standbys still win out over the new ideas every year "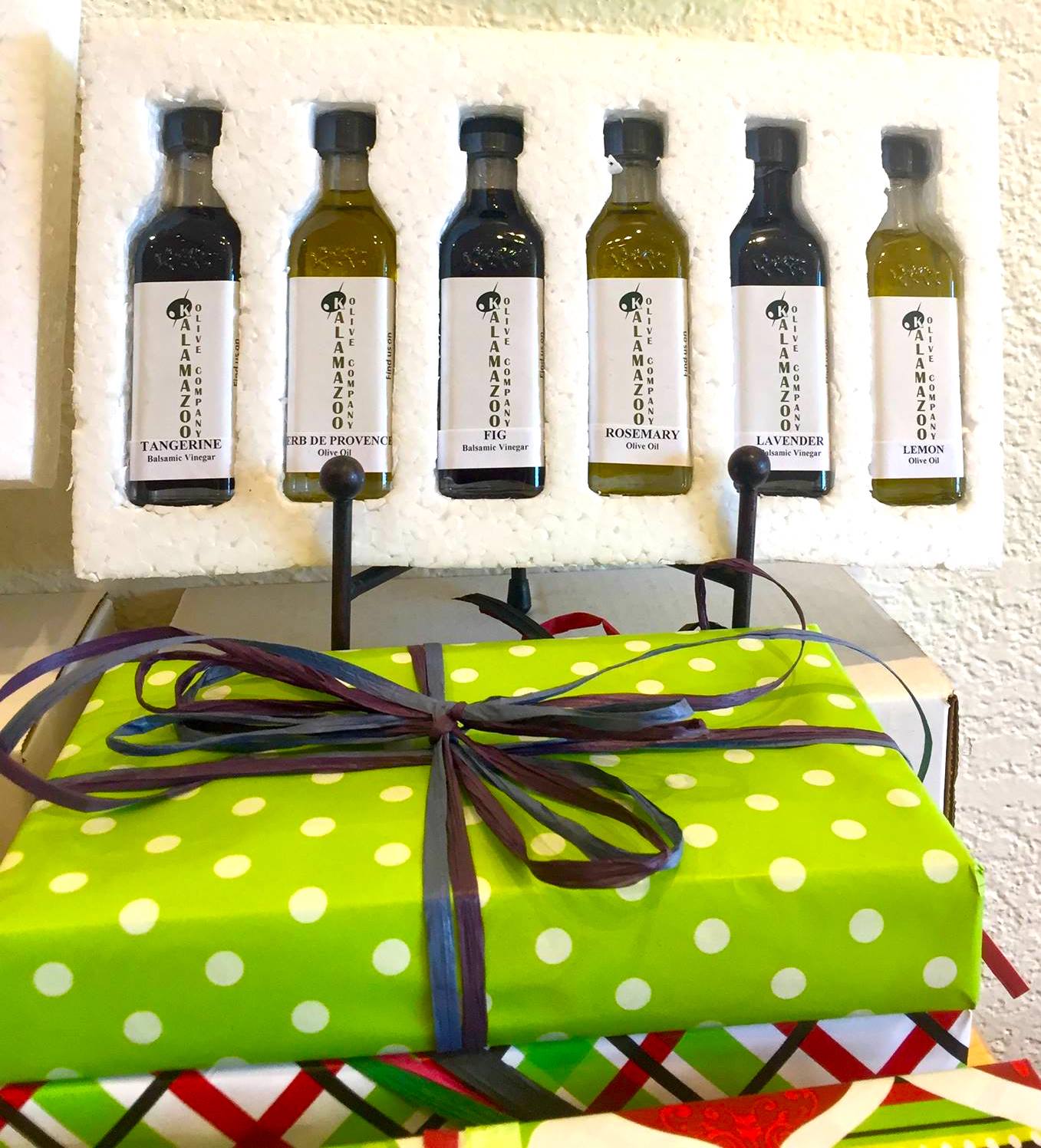 The Six pack sampler: There is a classic series that is always available and a holiday set that is different each Christmas season – the holiday series is not available until November 1 and ends on December 25th. The holiday series comes festively gift-wrapped and is ready to go.
The Trio box – This includes their two most famous "Trios" Presented in a Kalamazoo Olive Gift Box. Choose from: A Taste of Italy which includes three 12.7 ounce bottles of Garlic Olive Oil, Neopolitan Herb Balsamic and Basil Olive Oil or A Taste of the Mediterranean which includes three 12.7 ounce bottles of Blood Orange olive oil, Fig Balsamic, and Garlic Olive Oil
The Pairing gift box: 2-7 ounces bottles of your choice from their EVOO and Balsamic selections, expertly gift wrapped and including two Tapi pour spouts and bread dipping spices.

Savory Spice Shop
400 Beach Dr NE #173
St Petersburg, FL 33701
727-290-9893
The Savory Spice Shop Website
Hours:
Mon – Fri 10am – 6pm
Sat 10am – 7pm
Sun 11am – 4pm
Shop Gifts Online Now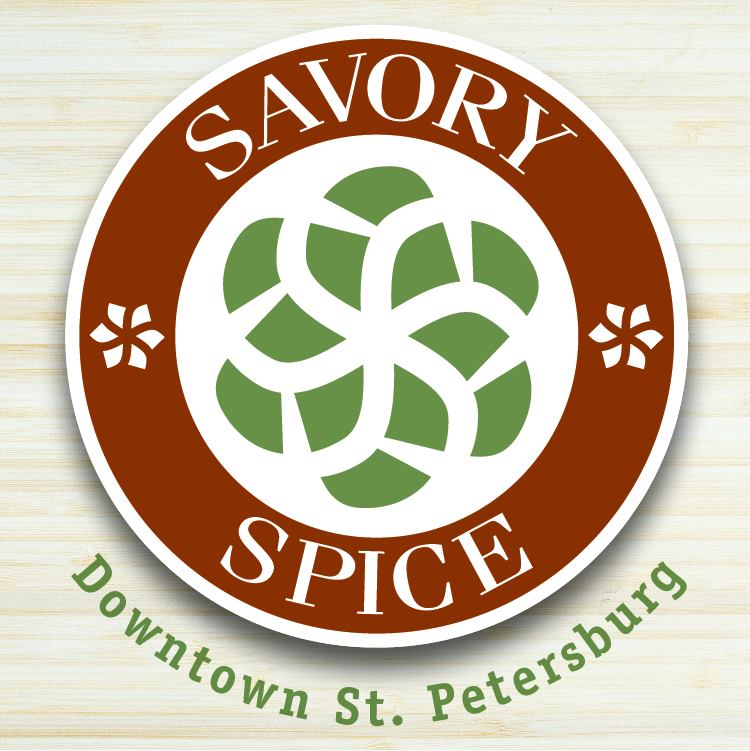 (All Photos Courtesy of Savory Spice Shop St Pete)
Savory Spice Shop St Pete offers over 400 fresh spices & handcrafted seasonings. It is locally owned by Joan and Paul Bailey, members of the Downtown St. Petersburg Business Association, the Florida Restaurant & Lodging Association and LocalShops1.com. The Baileys are lifelong St. Petersburg residents with a true passion for their city and it's spice.
Their mission is to provide high-quality herbs, spices, and seasonings at a fair price in customer-friendly quantities. Spice lovers can order a wide variety of products and spices online, from specialty salts to the best spice blends for any recipe. They also offer specialty food and cooking products and great spice gift sets for any occasion.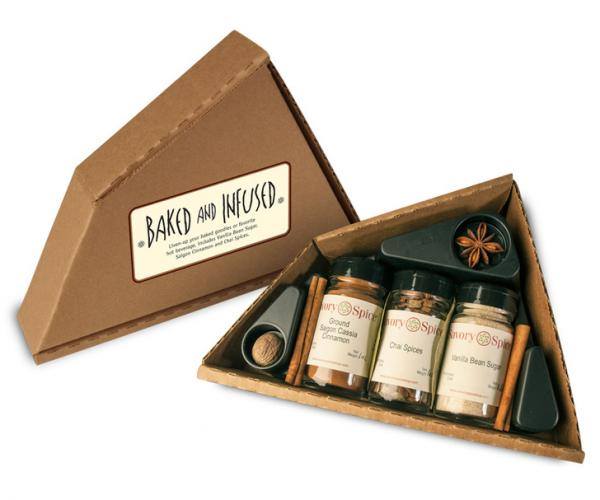 Two years ago at Christmas, Kevin bought me this Himalayan Salt Block from Savory Spice St Pete along with a Salt Block Cookbook. I am now inspired to get that book out and start cooking on my block again. I love salt!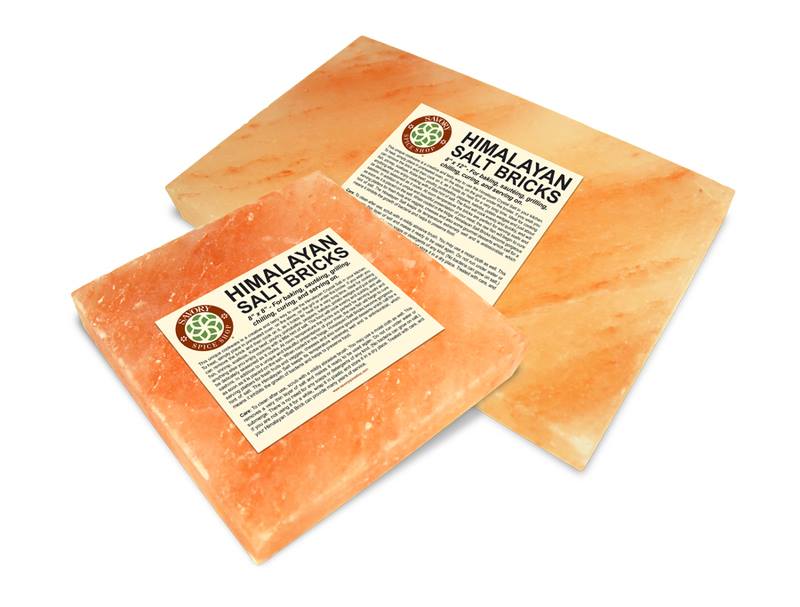 Vom Fass St Petersburg
300 Beach Dr NE #105
St Petersburg, FL 33701
727-317-3926
Vom Fass St Pete Website
Hours:
Mon – Thurs 11am – 6pm
Fri – Sat 11am – 8pm
Sun 12pm – 5pm
Shop Vom Fass Gifts Online Now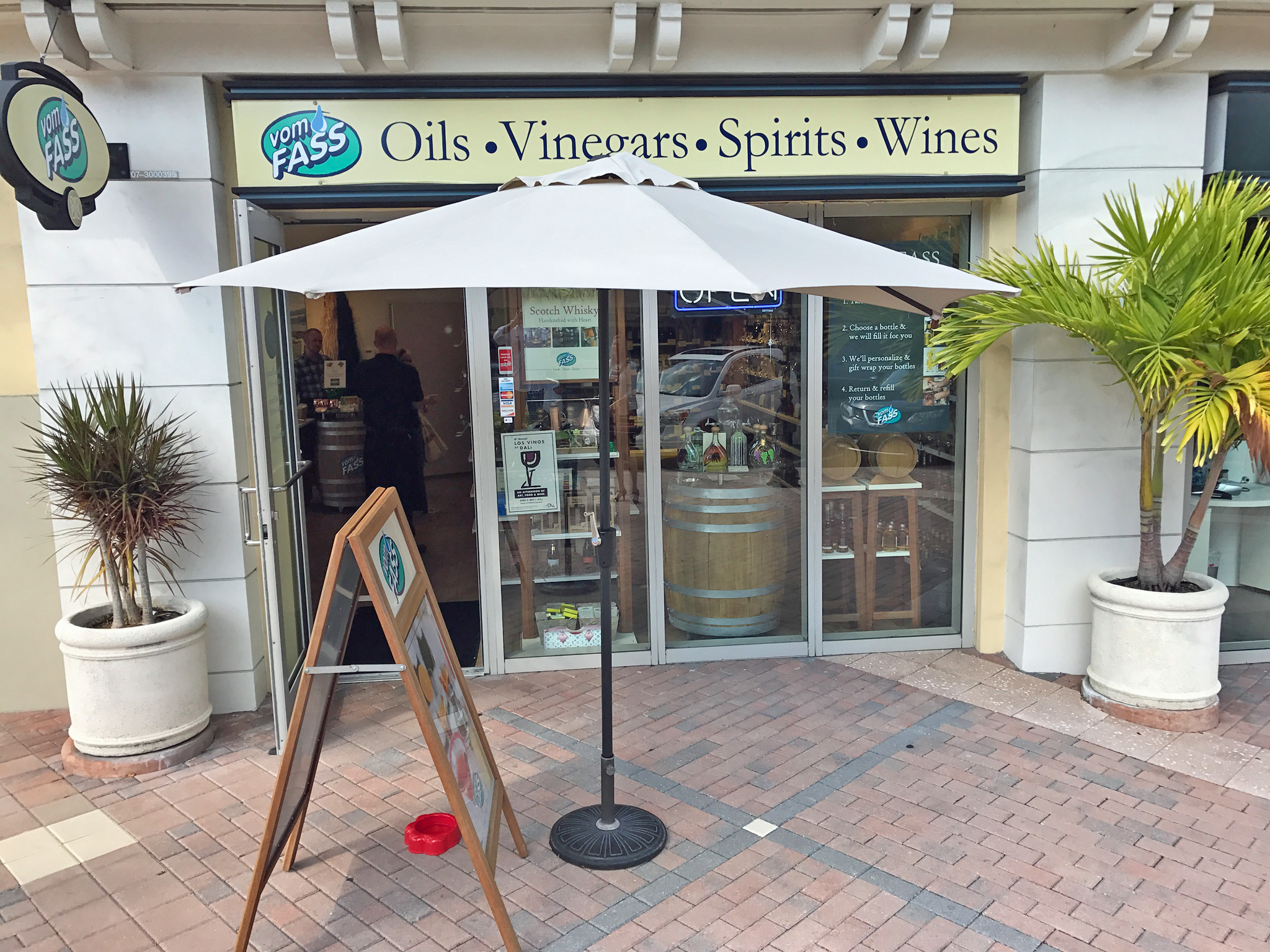 (All photos by St Petersburg Foodies)
Vom Fass is a specialty store that is co-owned by locals, Jeff Ritter and Joe Pedro. Vom Fass, meaning "from the cask", was started 22-years ago in Germany by Johannes Kiderlen. The first US store opened in 2007 in Madison, WI. They are a national franchise, but locally owned and operated, and something not to be missed by foodies.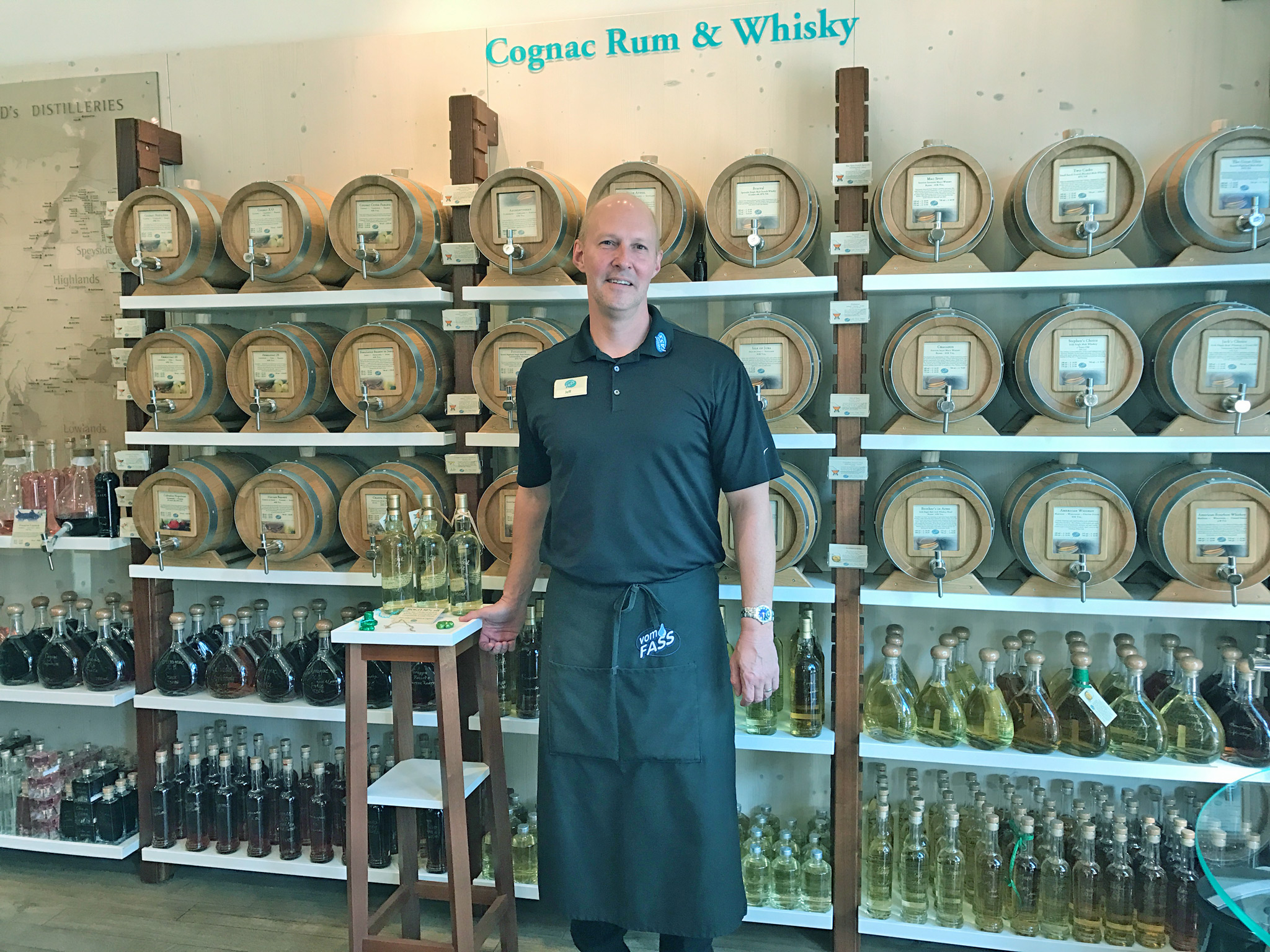 Jeff and Joe opened their store here in Downtown St. Pete a little over two years ago in Parkshore Plaza. They run it with a passion, and are delightful to spend time with, tasting samples of the many different oils, vinegars, and even imbibing in their exclusive liquors.  More About Vom Fass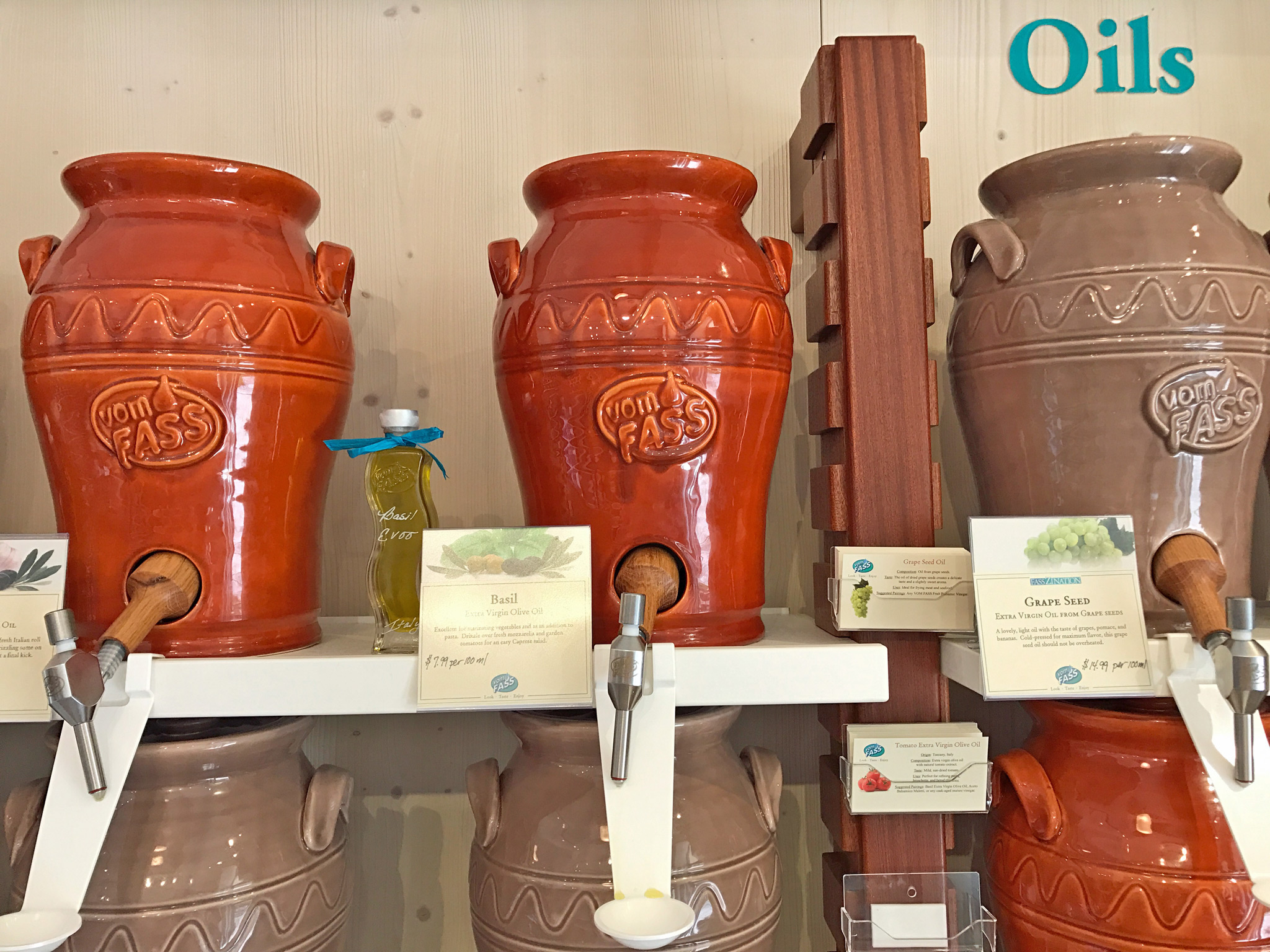 Most of the vinegars are made in Germany. The nut and seed oils are made in France, the infused olive oils are from Italy, and the EVOOs are from various countries. But, all of the Vom Fass products are high quality, and elegantly packaged, which make them great for gift giving—even to gift yourself. Most of the bottles can be personalized with a stylish cursive writing for gifts—such as "Happy Birthday, George!" written right on a bottle of scotch, for example.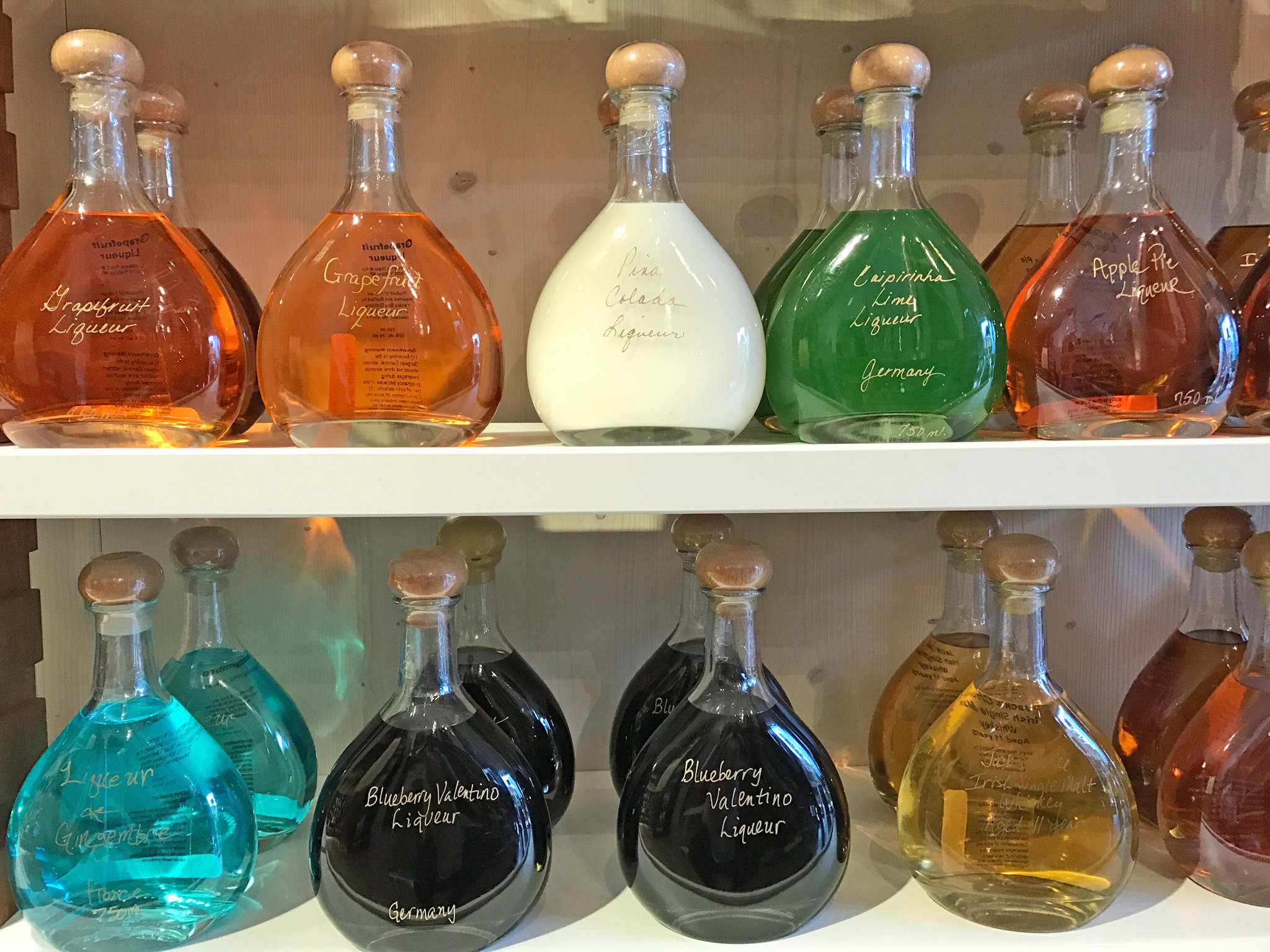 They also offer a great selection of wines which are all organic, some from California, Italy, and other countries, and all are reasonably priced. There are 14 scotches, 10 of which are single-malt. Vom Fass buys small batch barrel runs, so the assortment changes as they go, and everything is rare and exclusive to them. When we were there, we tasted and purchased some excellent scotch—some for special occasions and one as a gift for a friend.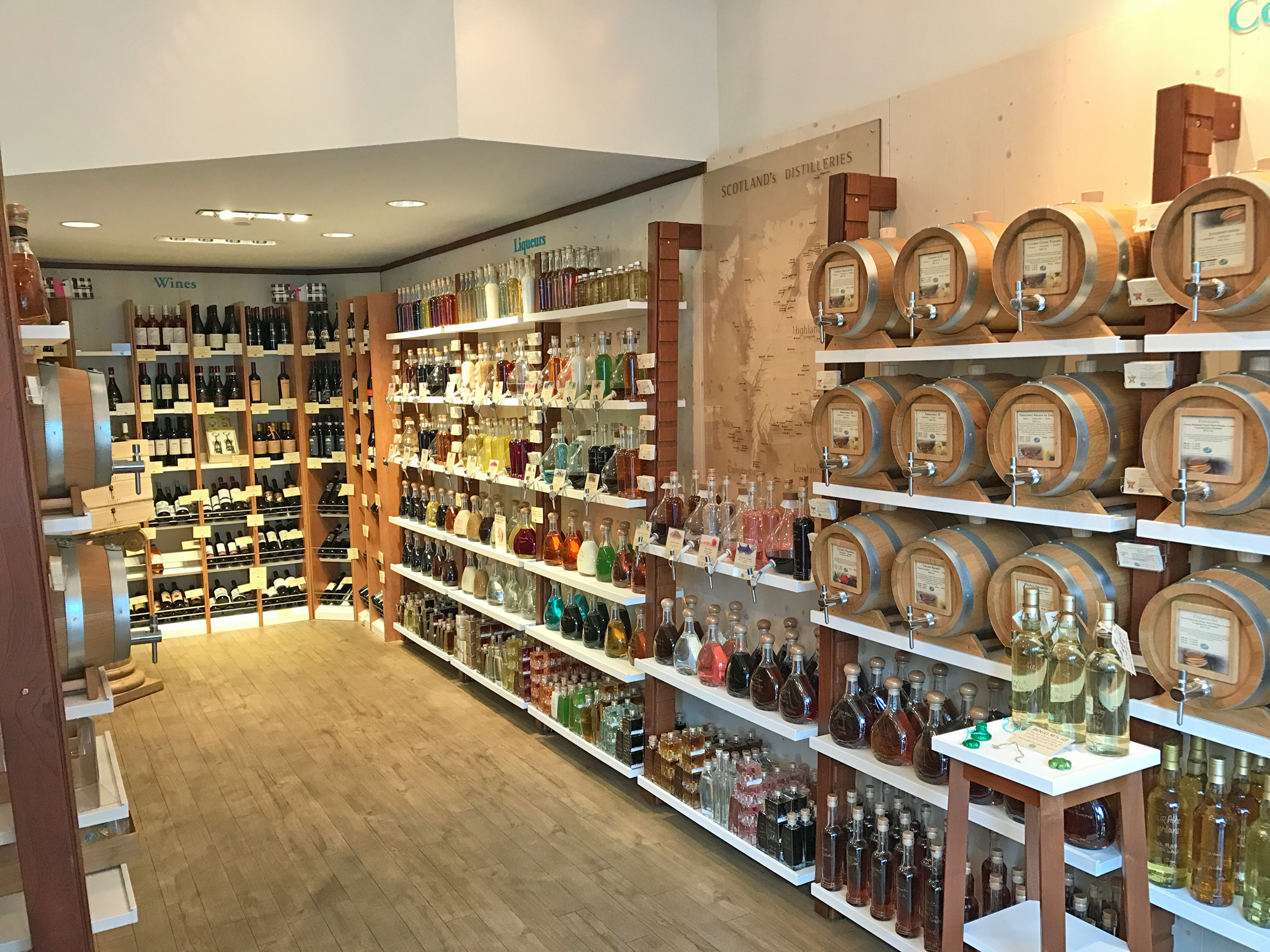 Casa di Mazzaro
3001 22nd Ave N
St Petersburg, FL 33713
727-321-8500
Casa di Mazzaro Website
Hours:
Mon – Fri 10am – 5pm
Sat 10am – 3pm
Shop Online for Tea Now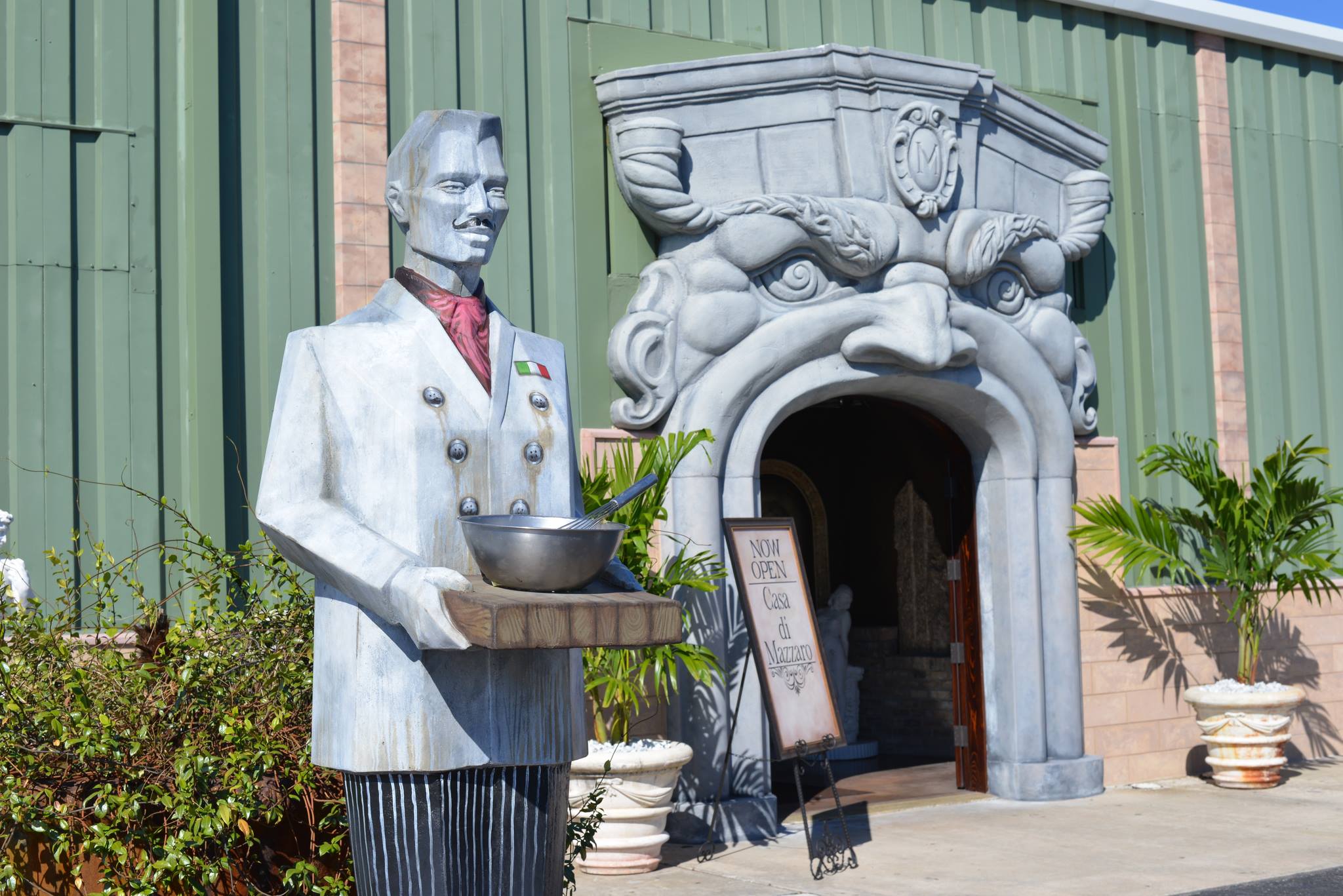 (Photos courtesy of Casa di Mazzaro)
Owned by the Mazzaro family of the famed Mazzaro's Market that is located next door, Casa di Mazzaro offers exciting kitchen and housewares. They stock their shelves with unique and hard-to-find kitchenware, gifts, and gadgets from all over the world, as well as a selection of quality loose-leaf teas. Their goal is to inspire you to create unforgettable meals.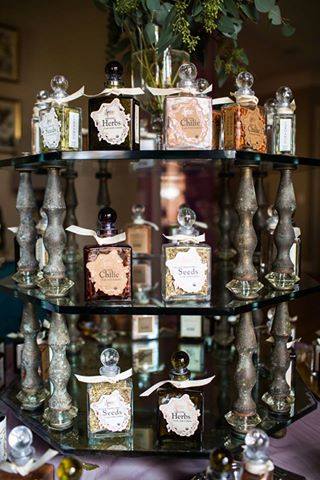 Currently their large selection of exotic teas are only available for purchase online, however they tout that they will ship anywhere in the United States. Just visiting this store is a treat in itself. And make sure to stop into Mazzaro's next door for one the greatest Italian market experiences.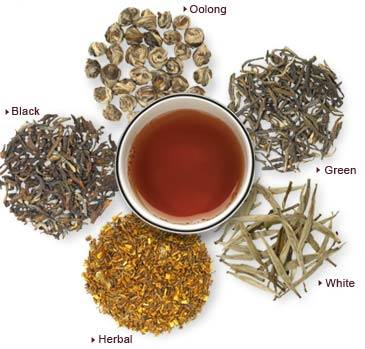 Locale Market
179 2nd Ave N
St Petersburg, FL 33701
727-523-6300
Locale Market Website
Hours:
Sun – Thurs 8am – 9pm
Fri – Sat 8am – 10pm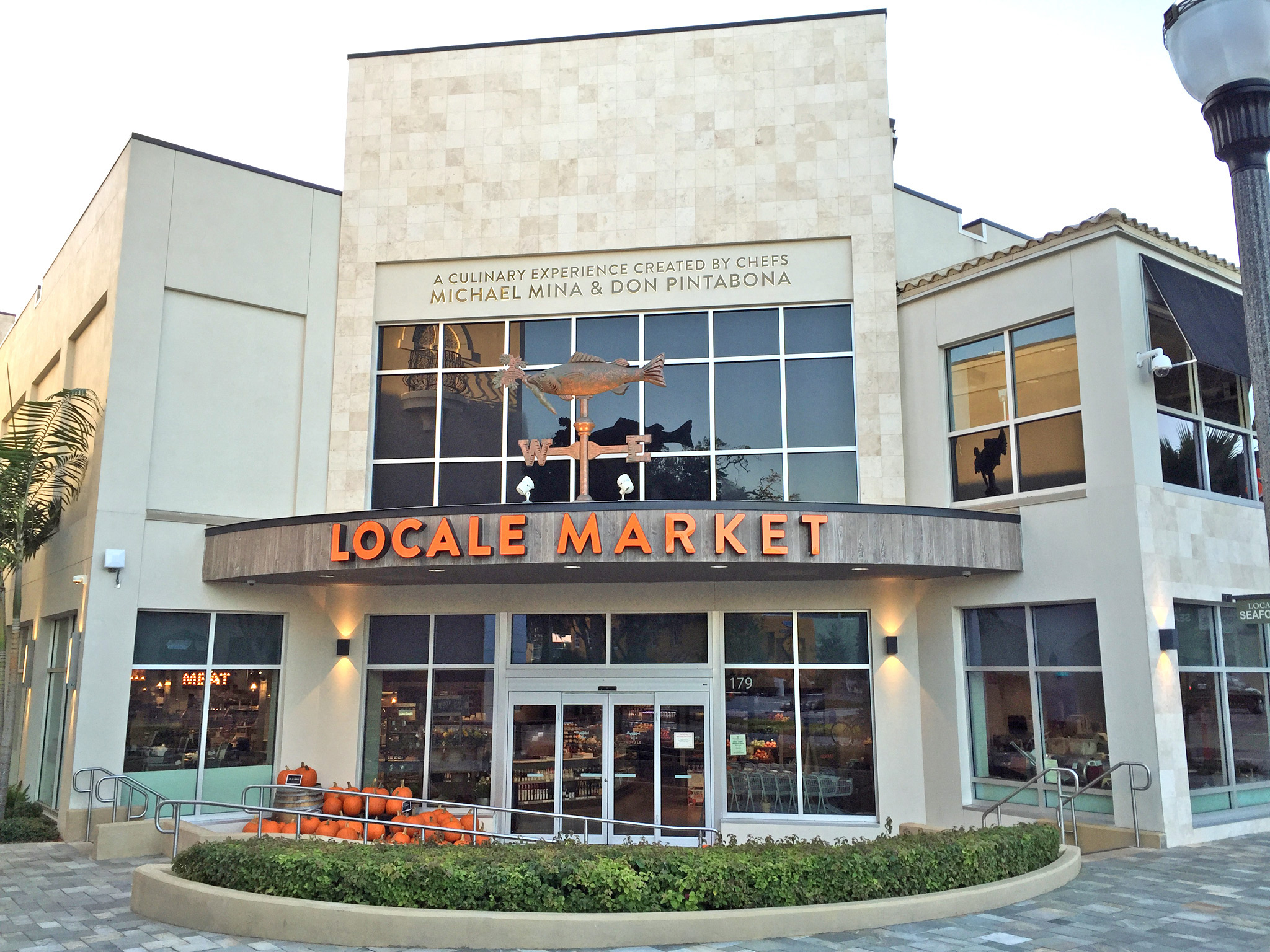 Locale Market, located in our very own Sundial, offers an award-winning gift shop that is sure to inspire the chef, entertainer and wine-enthusiast! They offer carefully selected items that are found throughout LOCALE and will complement the perfect gathering or culinary experience in your own home. They also have many seasonal items for your holiday events or gift giving. You are sure to find a great gift for even the most particular foodie!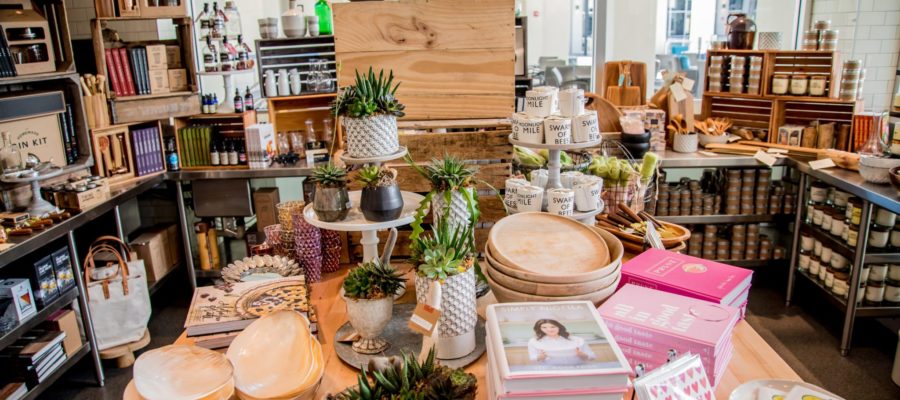 That does it for local shopping for Foodies. Some other online suggestions would be this great book called Foodimentary. See more about the Foodimentary book here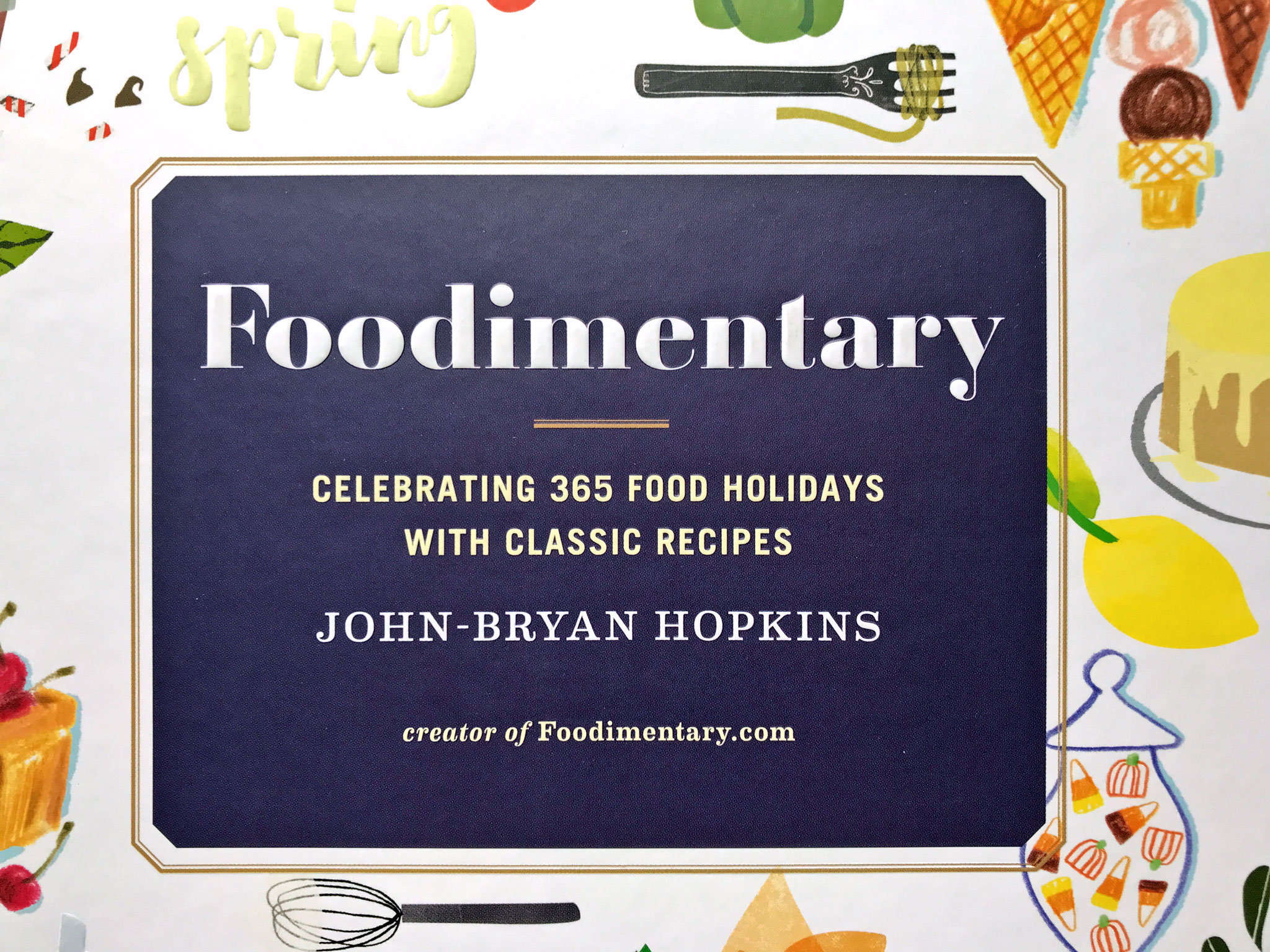 Another great online suggestion for Foodies is Sur La Table.
Happy Holidays – Merry Christmas, Happy Hannukah and Happy Kwanza from St. Petersburg Foodies!
Cheers! #eatdrinkstpete
[easy2map id=8]
**Kevin Godbee also contributed to this article.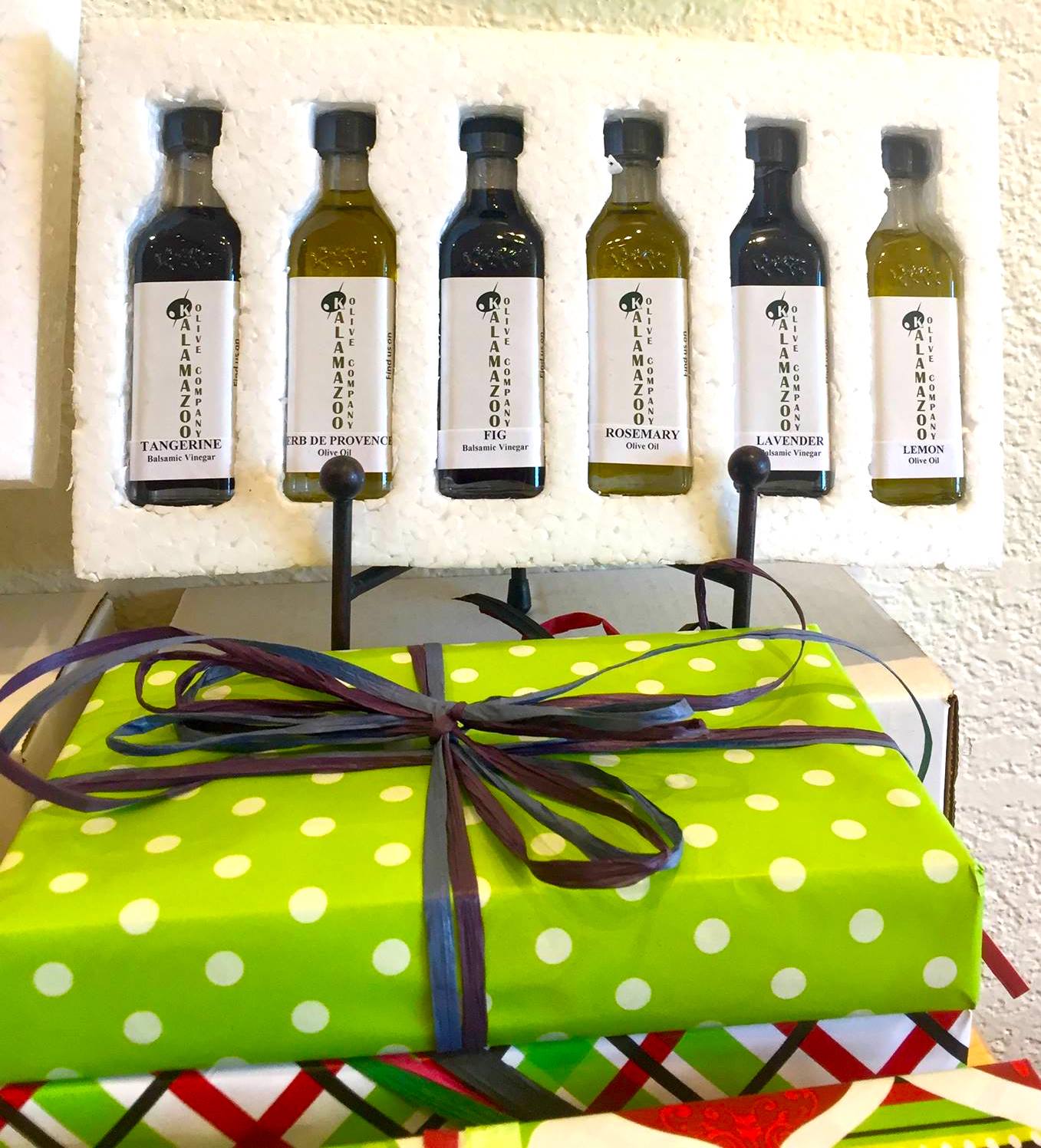 Readers Rating

Rated 4.8 stars




4.8

/ 5 (

Reviewers

)

Spectacular
---
Looking for great gift ideas for the foodie in your life. Look no further than St Petersburg Foodies for some great suggestions.