What's not to love about a meticulously arranged board loaded with fine cheeses, gourmet charcuterie and luxurious accoutrements? Personally, it's one of my favorite meal genres (to eat and create), best enjoyed slowly with the best of company and a divine bottle of wine. It's the type of culinary dining experience that brings folks together, and always acts as a great conversation piece.
Believe it or not, charcuterie has been around for thousands of years, but as of recent, it has gained colossal popularity. In St. Petersburg, a substantial amount of restaurants offer charcuterie boards in some way, shape, or form. From a la carte and custom creations, to chef's selections based on daily availability, every board is unique and possesses an individual identity.
We have narrowed down the best charcuterie boards available in St. Petersburg. These restaurants range from casual and laid back, to fine dining establishments, and every board is certain to ignite your senses. The restaurants are NOT ranked, but are listed in order by zip code, and then alphabetically by each restaurant's name.
(Unless otherwise indicated, all photos by Abby Allen, St. Pete Foodies)
(Editor's note: Someone from St. Pete Foodies actually visited all of these restaurants, took our own photos, and ate this food – unlike many other best-of lists, that are auto-generated, or pulled from Yelp reviews or Instagram.)
10 Best Cheese & Charcuterie Boards in St. Pete for 2019
1. Annata Wine Bar
300 Beach Drive NE. #128
St Petersburg, Florida 33701
(727) 851-9582
Annata Wine Bar Website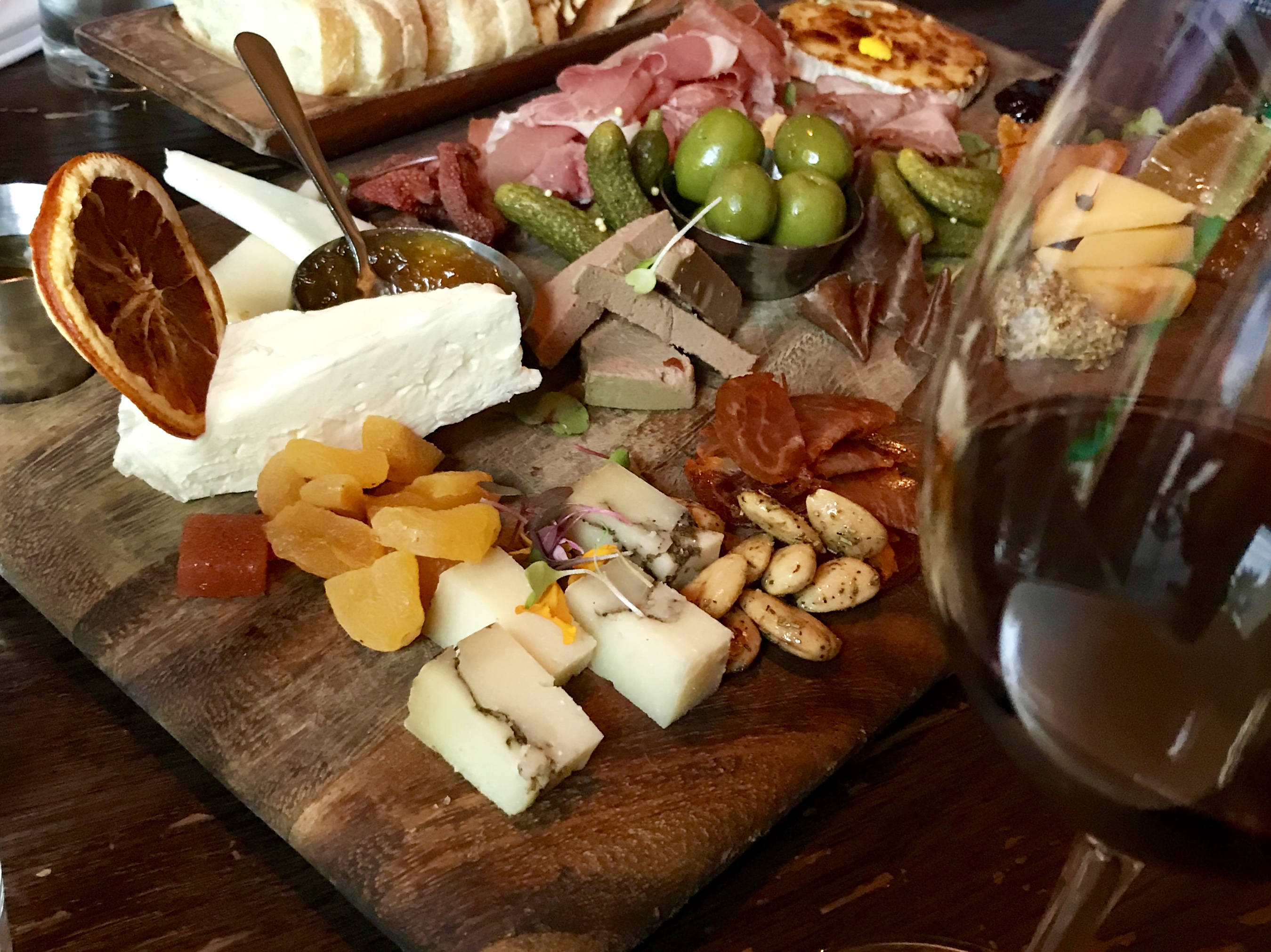 (Photo by Lori Brown, St Pete Foodies)
When you're strolling the streets of Beach Drive and find yourself with an appetite for cheese & charcuterie, look no further than Annata. Their grand selections of wine, mouth watering assortments of cheeses and meats, and grand outdoor views of Beach Drive are enough to make anyone want to spend every Wine Wednesday at Annata. Pro tip, join them for happy hour daily between 4-6PM for $3 select glasses of red and white wine!
2. Bacchus St. Pete
124 2nd Ave NE
St Petersburg, Florida 33701
(727) 258-8566
Bacchus St. Pete Website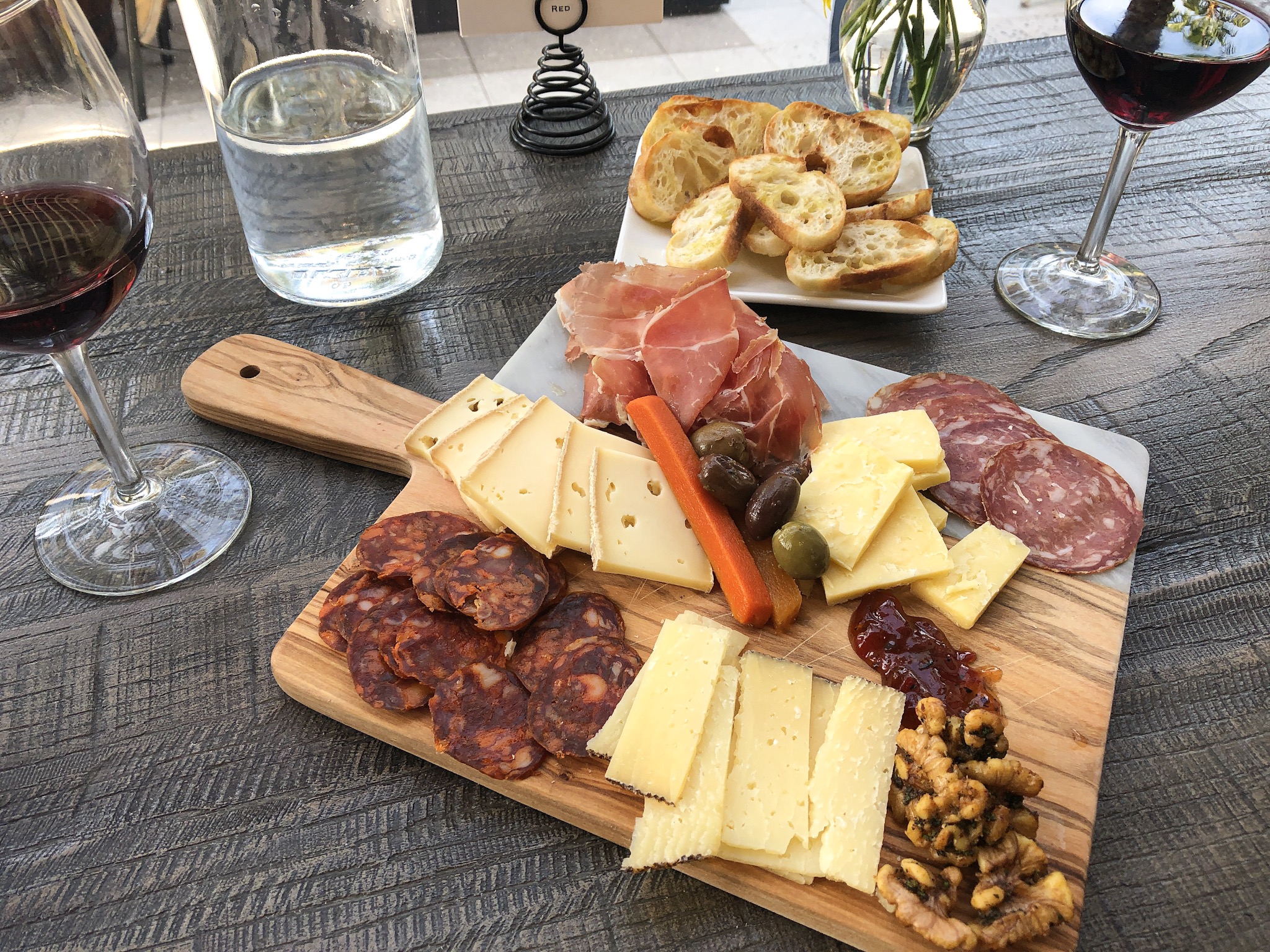 Whether your plans are to grab meats and cheeses to assemble a board at home, or to dine on site with a custom charcuterie spread, odds are, you won't leave Bacchus unsatisfied. Not only does Bacchus have a large array of gourmet European goods, but they also have a beautiful selection of wines to arouse tastebuds. Their idyllic location just off of Beach Drive downtown makes Bacchus a prime candidate for brunch dates, a weekend rendezvous, or when you're simply looking to unwind.
3. FarmTable Cucina
179 2nd Ave N
St Petersburg, Florida 33701
(727) 523-6297
FarmTable Cucina Website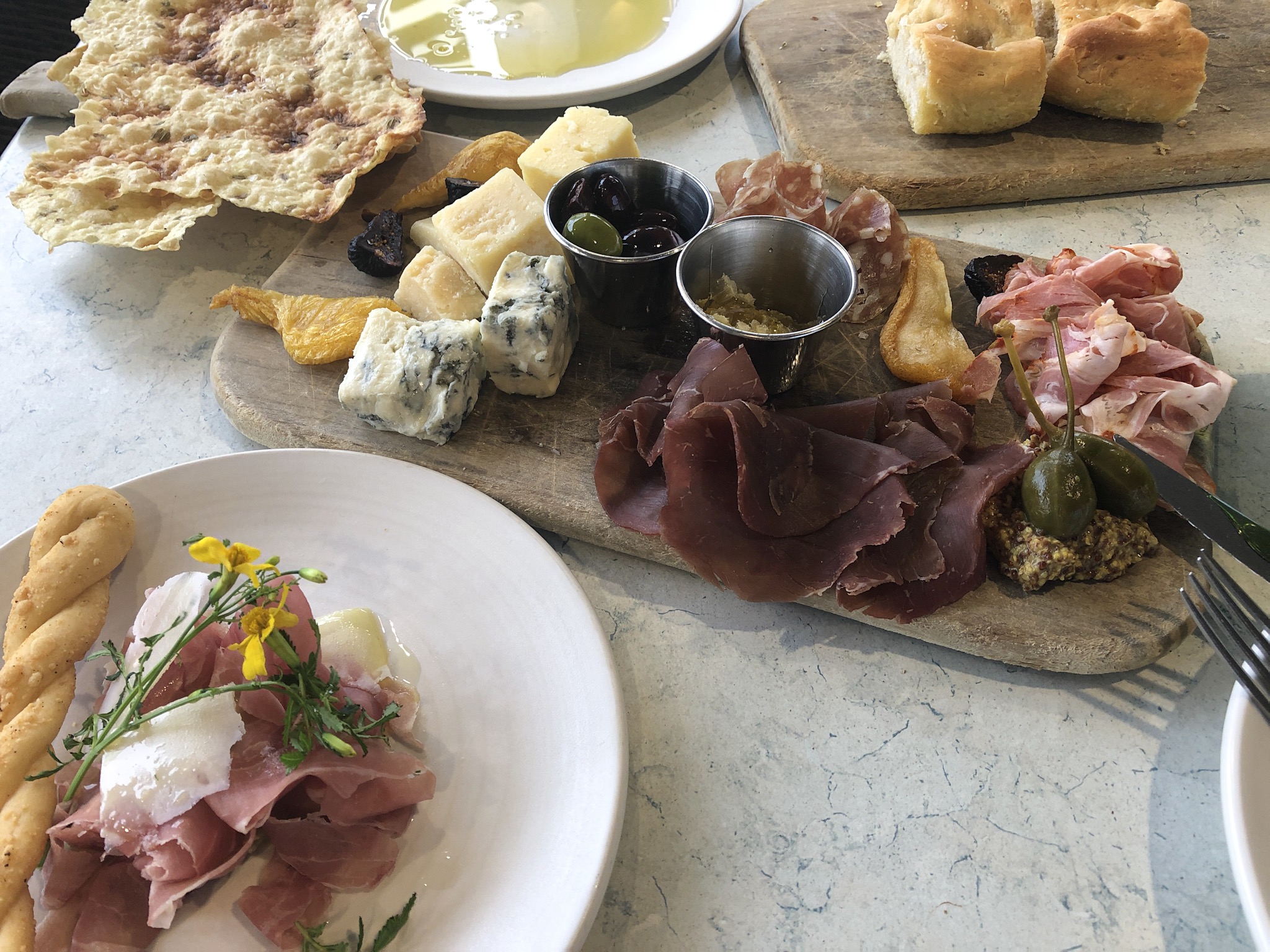 FarmTable Cucina, located on the second floor of Locale Market, is undoubtedly a Sundial staple. The restaurant is Italian-inspired and focuses on regionally-sourced and carefully curated ingredients. They offer twelve different varieties of salumi and cheeses on their menu, and of the twelve, patrons may choose between a mixture three, or six. Seasonal accompaniments come with your selections too, of course. The Gorgonzola Dolce and Taleggio Cheese, and Hot Capicola and Salame Nostrano were my absolute favorites! I was practically humming with each bite.
4. IL Ritorno
449 Central Ave N # 101
St Petersburg, Florida 33701
(727) 897-5900
IL Ritorno Website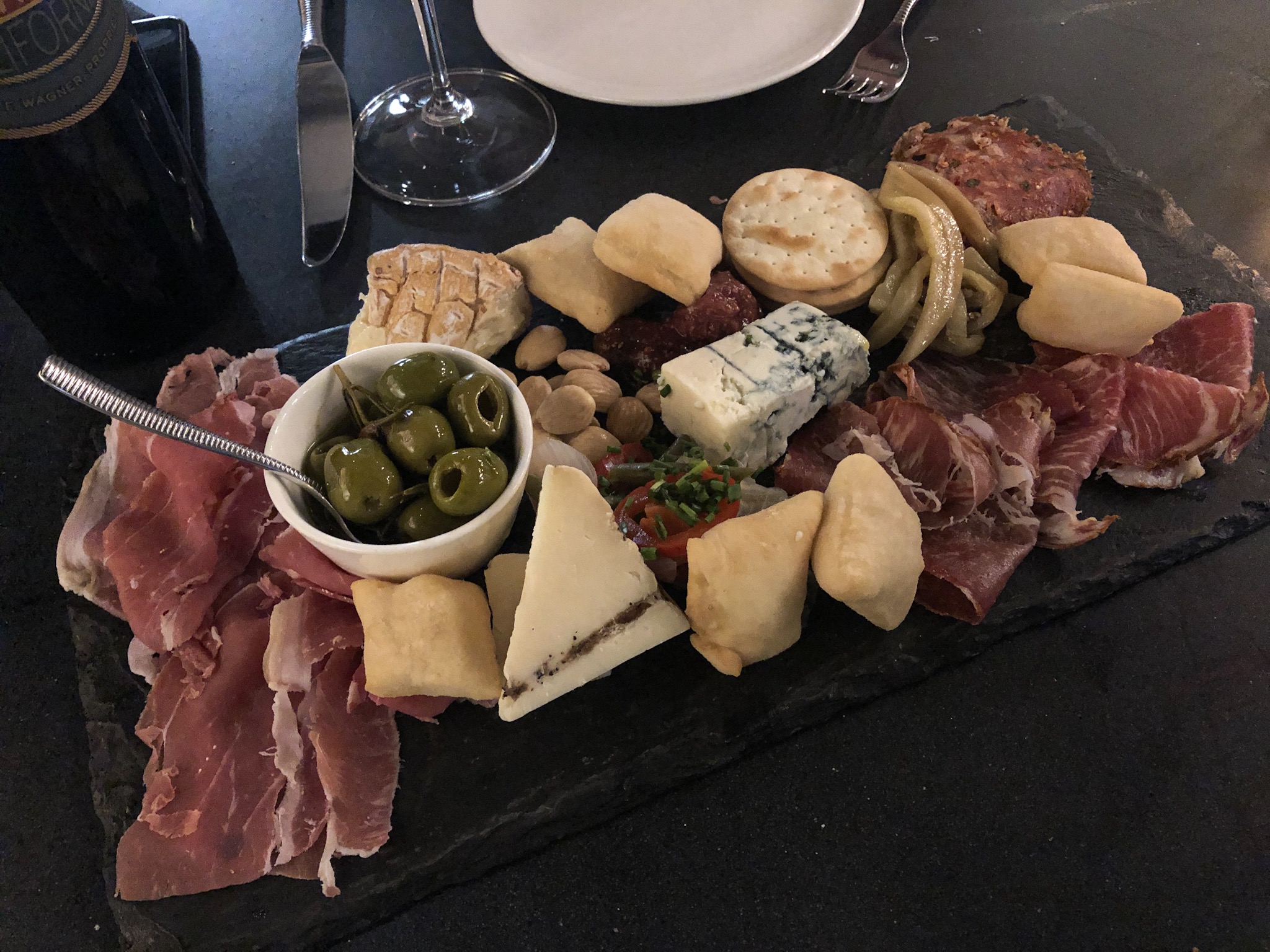 While IL Ritorno's astonishing selection of homemade pastas are what they're probably most known for, their meat and cheese varietals are nothing at all to sleep on. The options change with quite a bit of frequency, which keeps the options fresh and exciting. Guests have the ability to choose just a couple of meats and cheeses, or, the whole kit and caboodle. Also on the charcuterie boards at IL Ritorno, you'll find items, such as: Italian marinated olives, spicy pickled vegetables, crackers, gnocco fritto, preserves and almonds.
5. The Mill
200 Central Ave #100
St Petersburg, Florida 33701
(727) 317-3930
The Mill St. Pete Website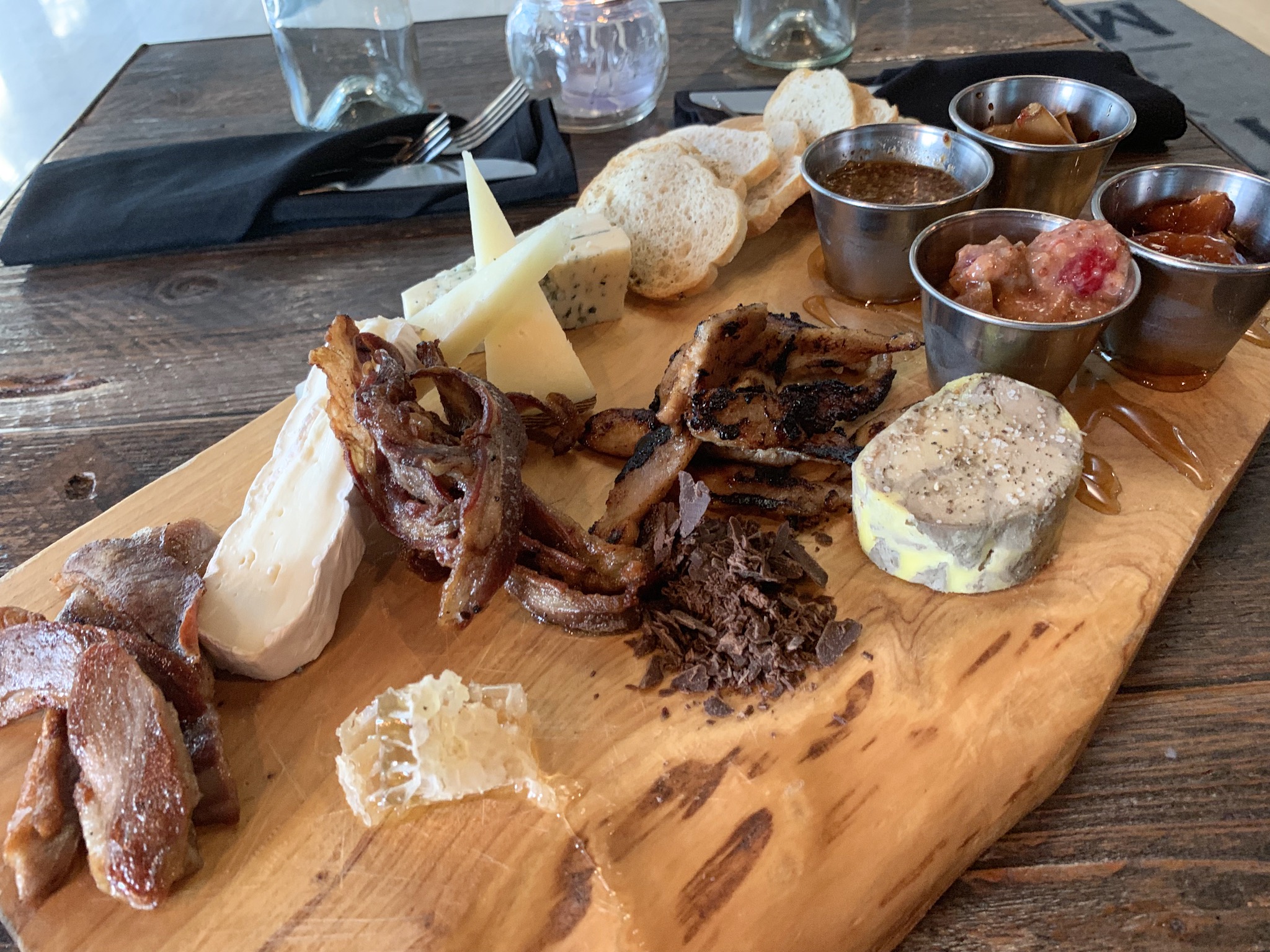 Charcuterie boards from the Mill may win the award for most exotic and intriguing. Their 100% house-made Charcuterie options include: duck bacon, foie gras torchon, lamb belly bacon, Mill pork rinds, octopus bacon, and Canadian gator bacon. Totally avant garde, and I am here for it! The options are assuredly for the adventerous eaters, but others should not at all be intimidated, as everything is exquisite. Additionally, every board is served with a delightful assortment of accoutrements, such as honeycomb, mostarda, seasonal marmalade and caramelized garlic, just to name a few.
6. Rococo Steak
655 2nd Ave S
St Petersburg, Florida 33701
(727) 822-0999
Rococo Steak Website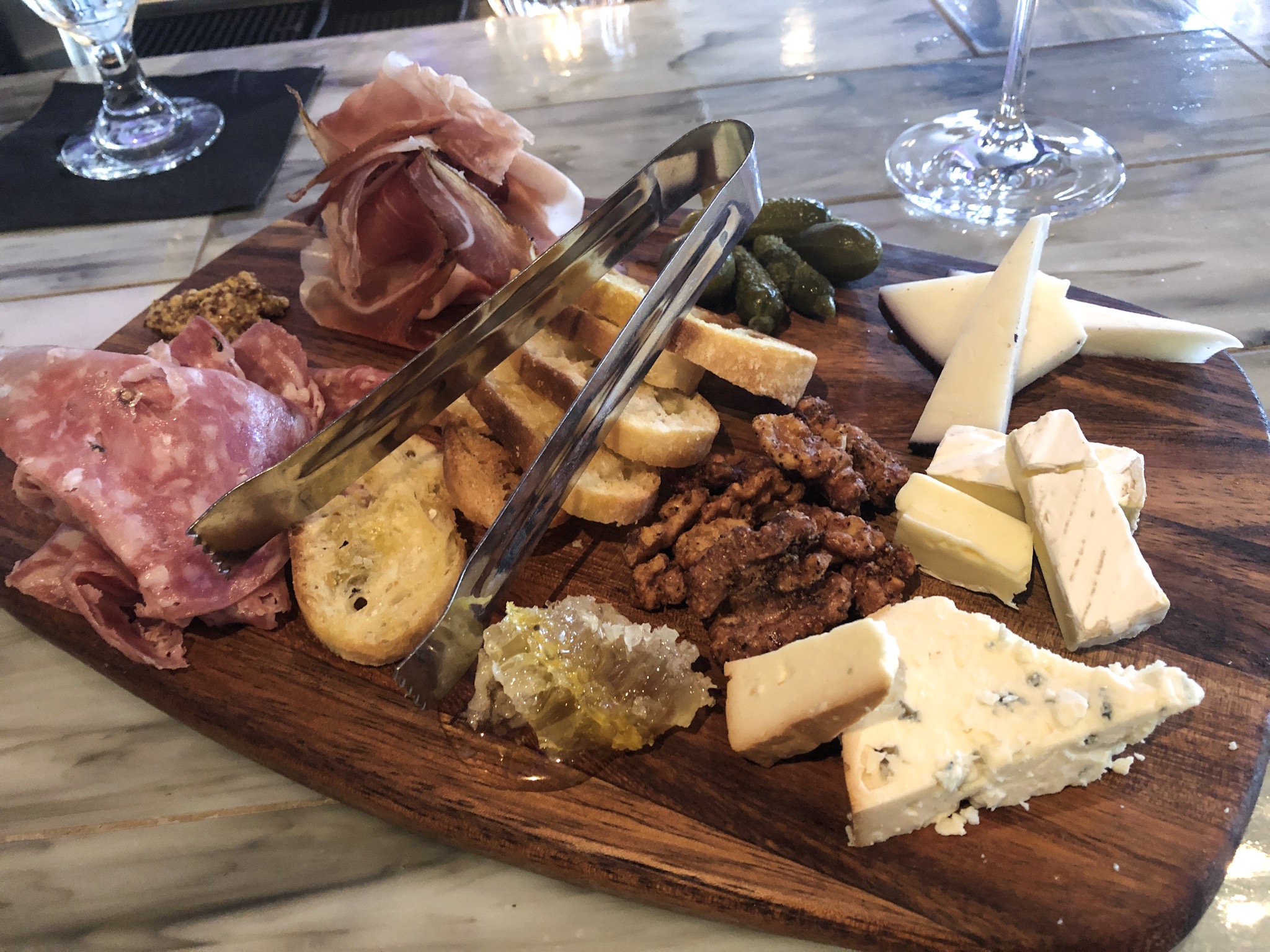 While most folks probably associate Rococo with their crave-worthy steaks (with good reason), their charcuterie spread is nothing to overlook. Rococo has two charcuterie options: a small board, and a large board. Both boards are essentially comprised of the same items; however, the larger board has a higher quantity of items in order to accomodate parties of four, or larger. The small board (pictured above) is ideal as an appetizer for two and contains three cheeses, two meats, toasted bread, and accompaniments .
While enjoying a charcuterie board from Rococo, you must consider their amazing selection of curated wines. Their wine collection is not only prestigious, but has also been awarded the "Best of Award for Excellence" from Wine Spectator Magazine.
7. Brooklyn South Deli
1437 Central Ave
St Petersburg, Florida 33705
(727) 914-4967
Brooklyn South Deli Website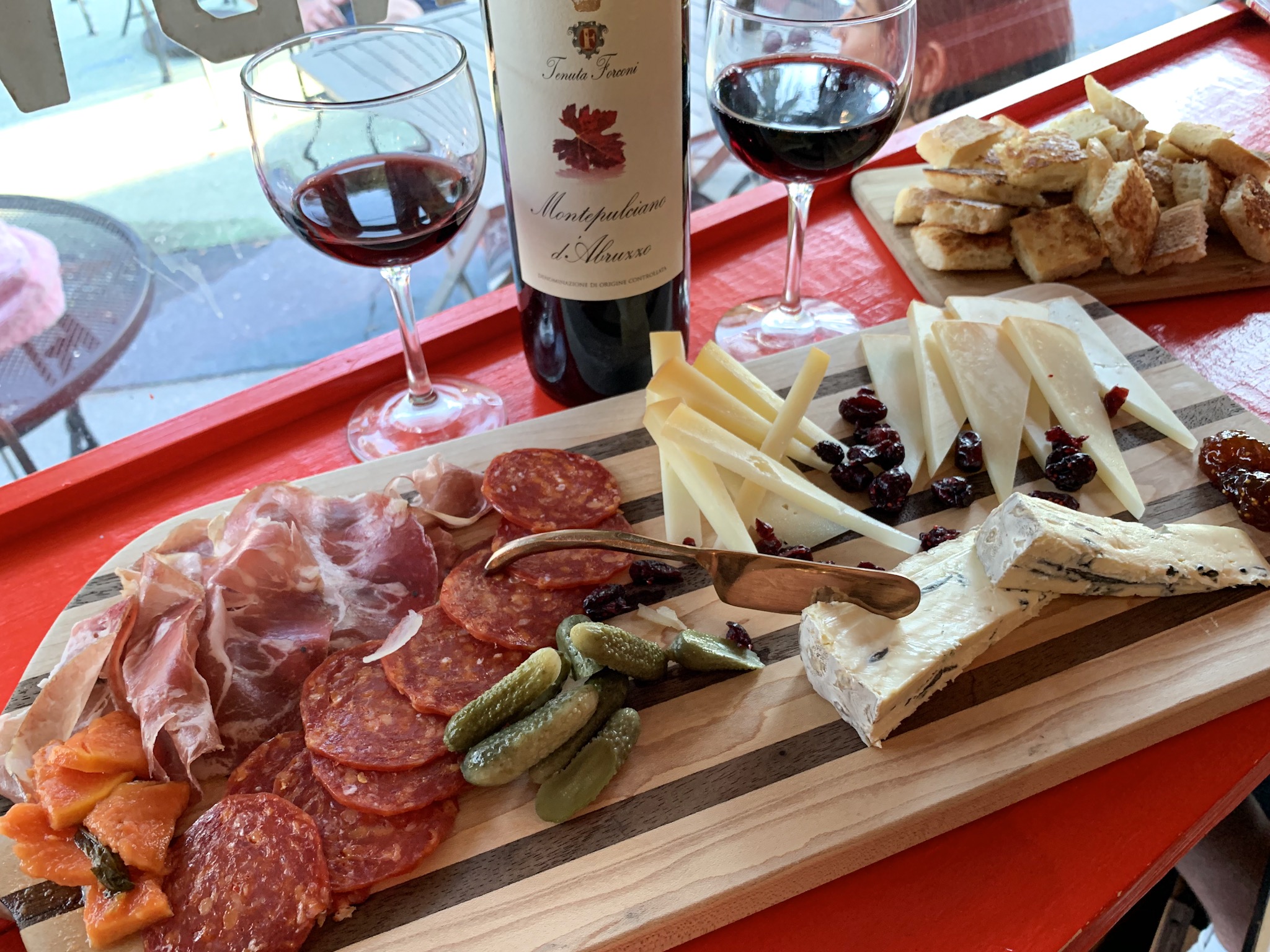 Nestled in the midst of the Edge District on Central Ave, you'll find Brooklyn South Deli- a quaint and inviting sandwich shop with an incredible selection of imported and domestic cheeses and meats. If you visit Brooklyn South, but aren't well versed in the world of cheese and charcuterie, fret not! The staff is extremely knowledgeable and can easily guide you through all of their options. Their spot is incredibly chill and perfect for dining outside while people watching on Central Ave on a Friday night.
8. Grace Restaurant
120 8th Ave N
St Pete Beach, Florida 33706
(727) 317-4770
Grace Restaurant Website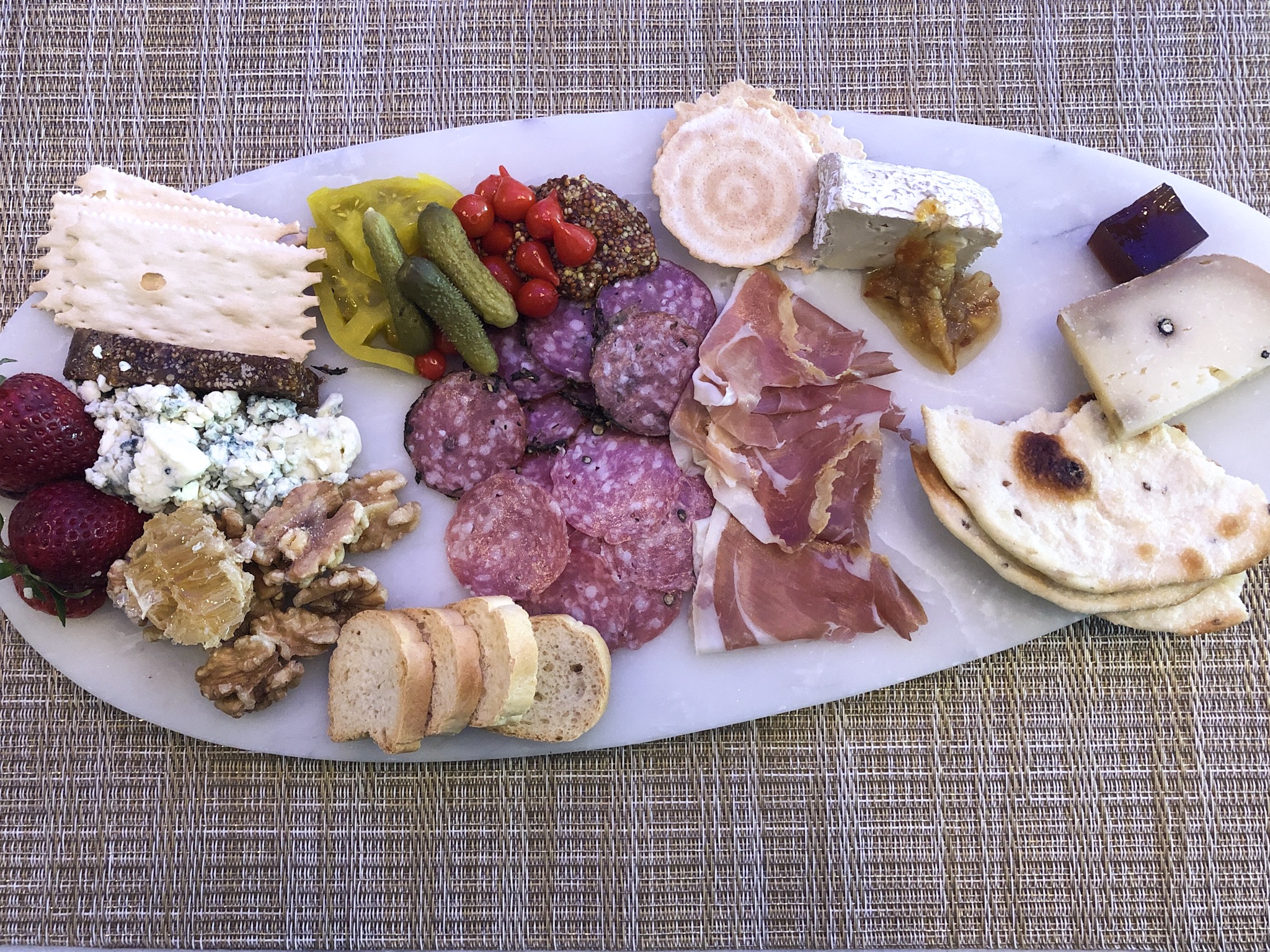 Downtown St. Pete isn't the only location with killer charcuterie boards – you can get your fix with some fabulous arrangements on the beach, too! If you have not made if to Grace yet, you must simply make it a top priority. Grace has the perfect location in Pass-a-Grille, situated right across the street from the water.
Grace has an incredibly remarkable cheese and charcuterie selection that is presented with the utmost beauty. Lisa, co-owner of Grace, said that she changes the varietals with great frequency, in order to keep the boards intriguing and enticing. Follow my lead and hit their restaurant for charcuterie and drinks, and follow it up with a gorgeous viewing of the sunset over the water – I assure you, you'll thank me later.
9. Sola Bistro and Wine Bar
6700 Gulf Blvd
St Pete Beach, Florida 33706
(727) 360-7500
Sola Bistro and Wine Bar Website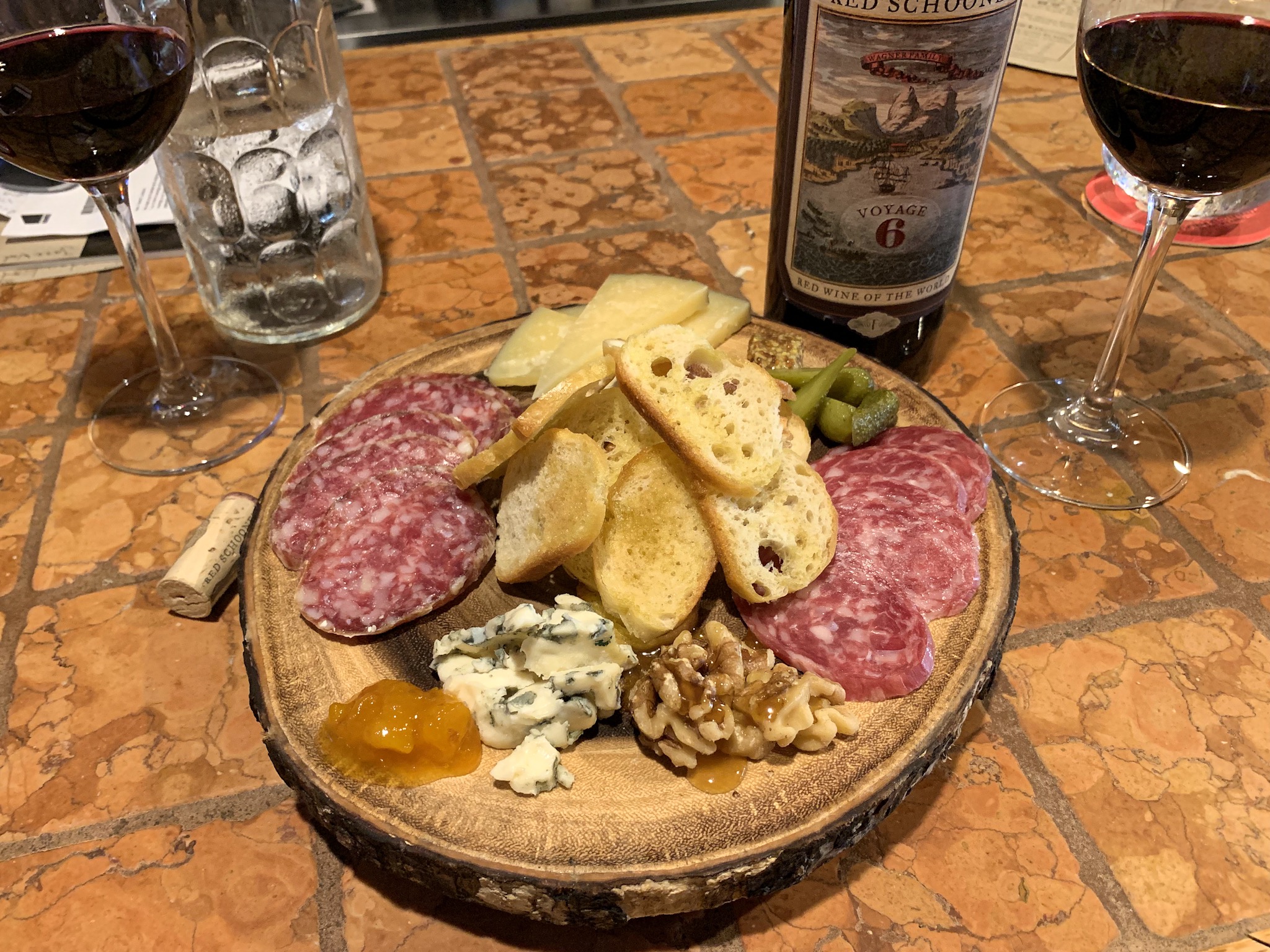 Sola Bistro and Wine Bar is a cozy spot to escape to whilst visiting the St. Pete Beach area. Sola possesses a warm and intimate ambiance, inviting and friendly staff, a menu loaded with delicious Italian and new American eats and a wine bar to boot. Their cheese and charcuterie selections vary by day, and guests of Sola have the option to order two, three, four or five of the daily offerings. The boards are not overwhelming when presented, and can easily act as a pre-dinner bite for a few, or a light dinner, for one or two. We opted for two cheeses and two meats, which were served with traditional accesories, and a lovely bottle of Red Schooner Voyage 6 Malbec. It was all quite flawless, if you ask me.
10. Lolita's Wine Market
16 18th St South
St Petersburg, Florida 33712
(727) 505-0503
Lolita's Wine Bar Website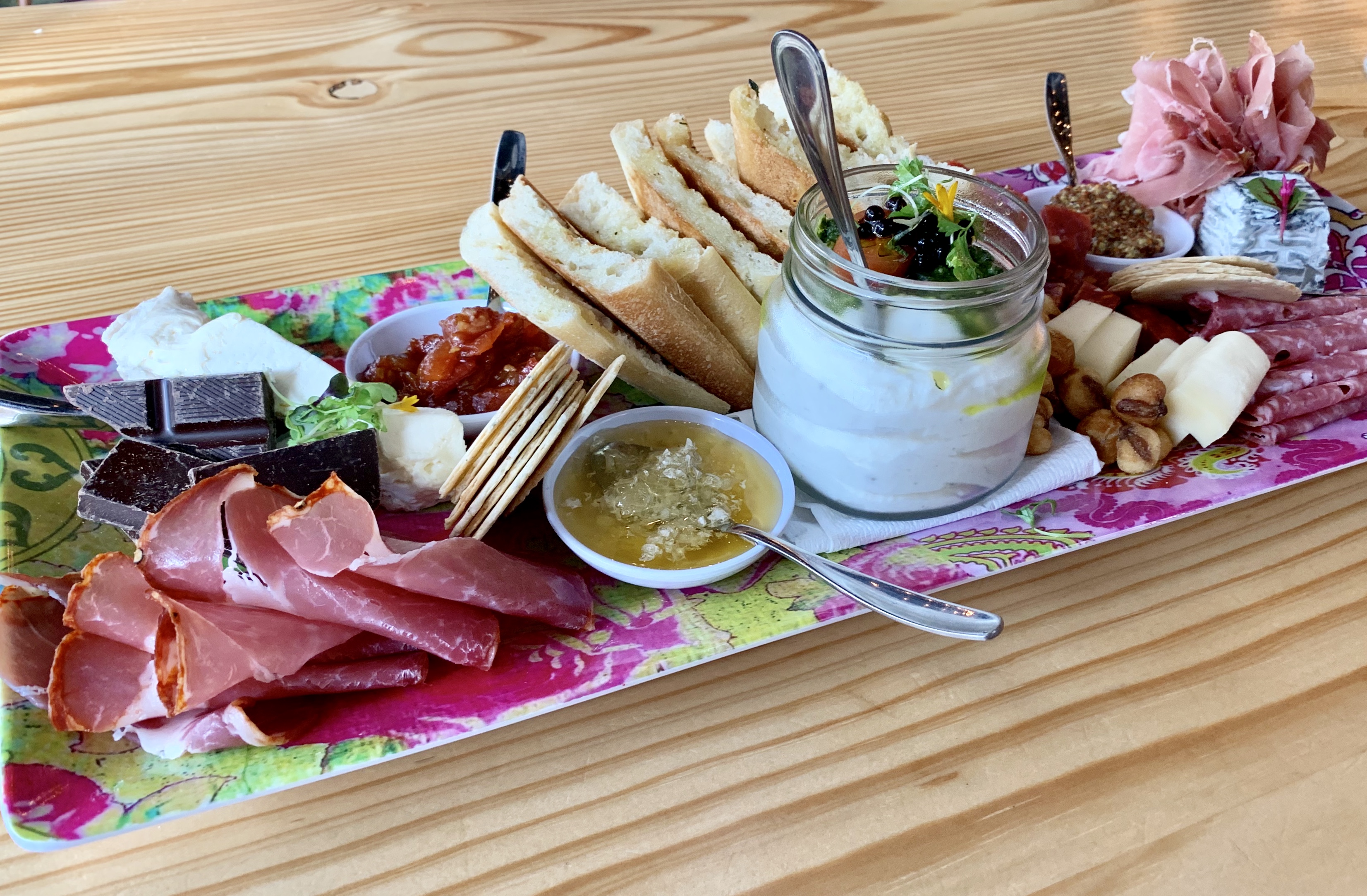 (Photo by Lori Brown, St Pete Foodies)
Lolita's is a frequent stop in our regular dining rotation of St. Pete, and it is no secret at all why. This laid-back wine bar allows you to customize your own cheese & charcuterie board, including the accompaniments. Each board is always as tantalizing as the last, and makes for a great conversation piece with its individual beauty. It is also worth mentioning that their fabulous wine varietals won't leave you with sticker shock, either, as they are quite affordable! Lolita's does not take reservations, so if your dinner plans include this charming wine bar, get there early, or enjoy some of their wine outside while you wait – what better way to help pass the time?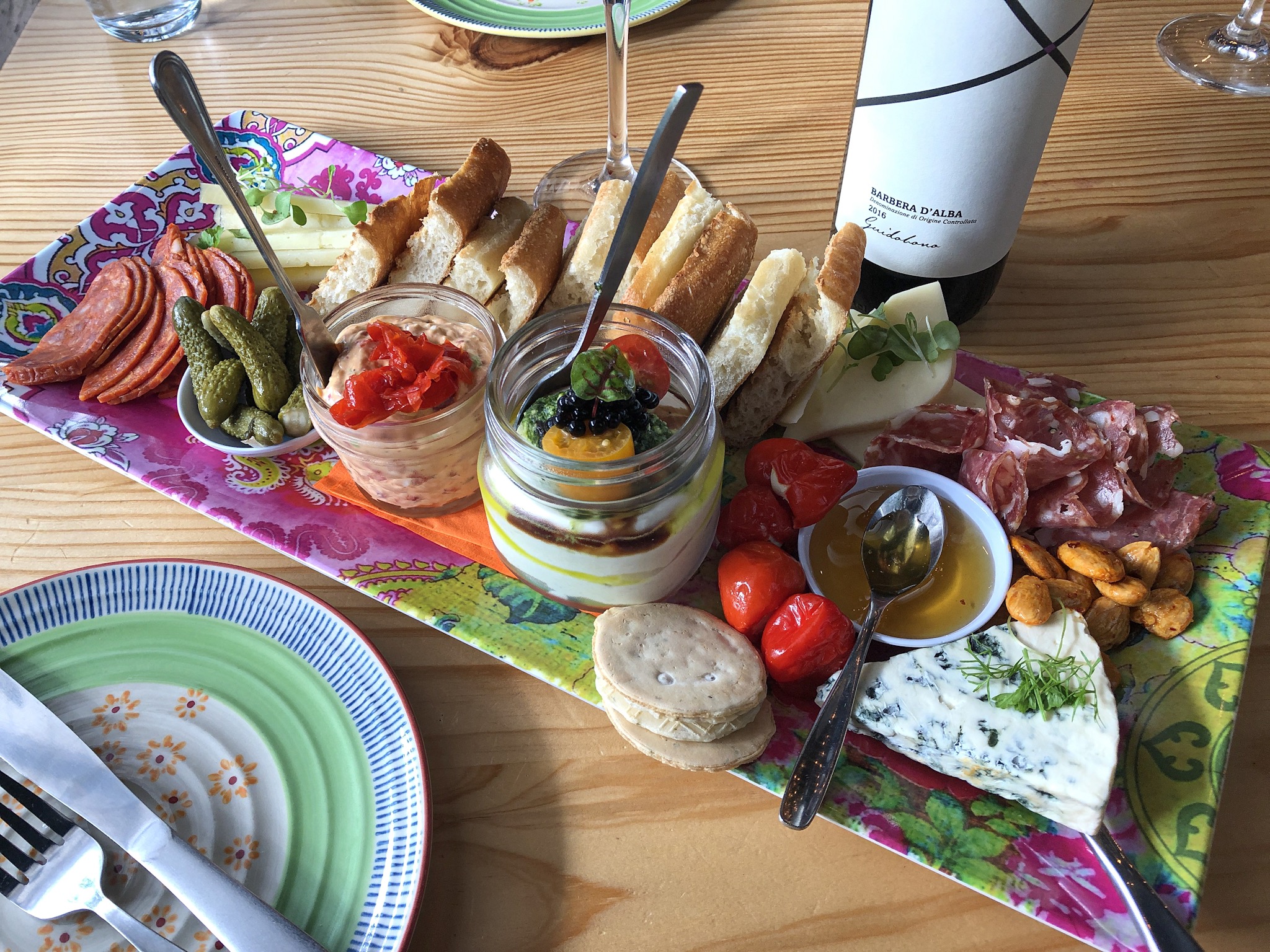 Readers Rating

Rated 4.8 stars




4.8

/ 5 (

Reviewers

)

Spectacular
---
St. Petersburg Florida's residents chose the best restaurants where the locals go to eat.