In 2021, St. Petersburg Florida's Brooklyn South is Thriving
In 2021, St. Petersburg Florida's Brooklyn South is Thriving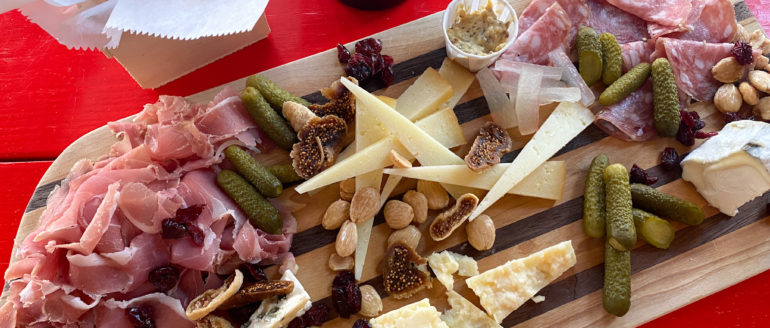 Brooklyn South has been slinging cheese and charcuterie and their ever-popular sandwiches (which are a favorite of the lunch crowd) in the heart of the Edge District for nearly seven years now. While ownership did change hands last year, the vast majority of the way things are done at Brooklyn South have remained the same according to the shop's cheese monger, Charlie (who has been with Brooklyn South for several years).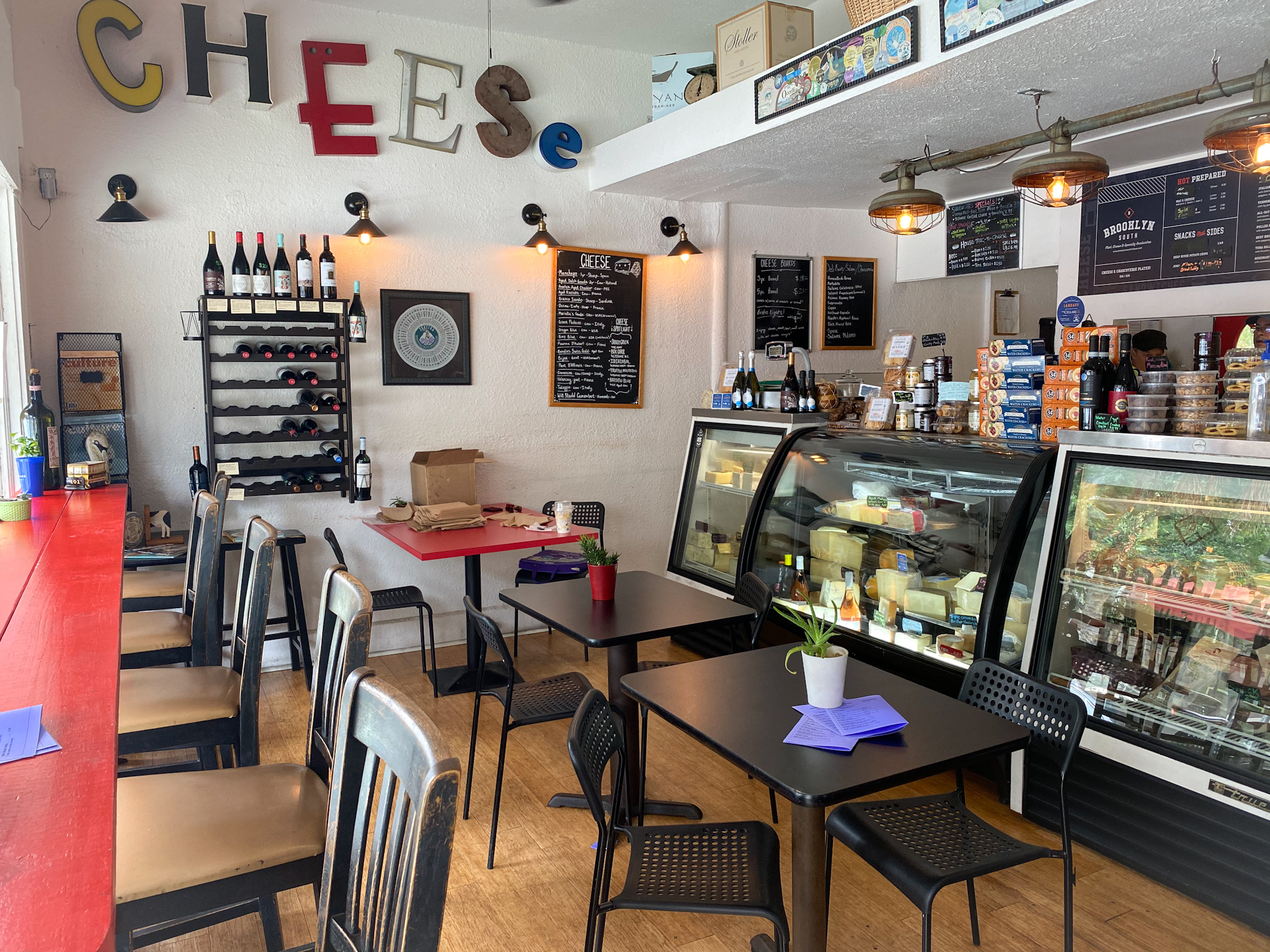 It's the same shop that we all know and love with the same name, same decor, etc. For the most part, the menu is the only component at Brooklyn South that is slightly different – major emphasis on slightly. A couple of sandwiches were added to the mix which actually increased Brooklyn South's stock value if you ask me. Said sandwiches are: the Cuban and the Ropa Vieja. Ropa Vieja, the national dish of Cuba, is something that the new owners take great pride in. They actually began serving it as a plate with rice and beans until they brilliantly decided to put it on a sandwich. The Cuban sandwich gained quick popularity and is now the second best selling sandwich on the menu, next to the Italian.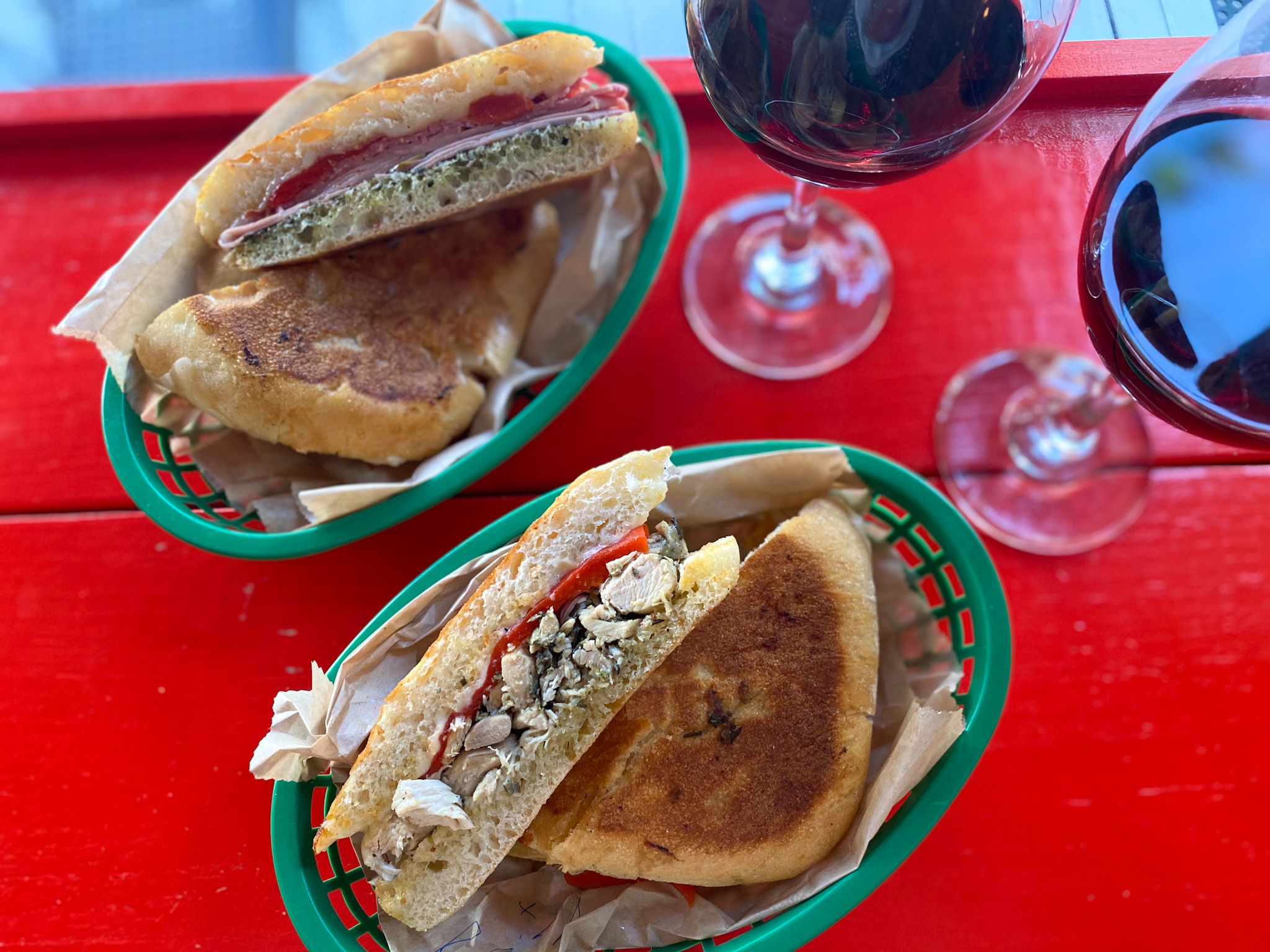 For those who have never been into Brooklyn South's quaint spot situated on Central Ave, when you step foot into the store you'll immediately feel welcome – especially if Charlie is there. Not only is Charlie a talented cheese monger, but he also knows everything you could ever possibly want to know about Brooklyn South. Additionally, he'll never steer you wrong when it comes to the menu. He's the kind of friendly face who you wish could work at every dining establishment.
We talked to Charlie a bit about how they made it through the pandemic and 2020, as a whole. He said that they not only survived, but they absolutely thrived…and are continuing to thrive through 2021. They shifted and adapted to what was happening in the world and began offering their menu through food delivery services, which has been a huge hit with their customers.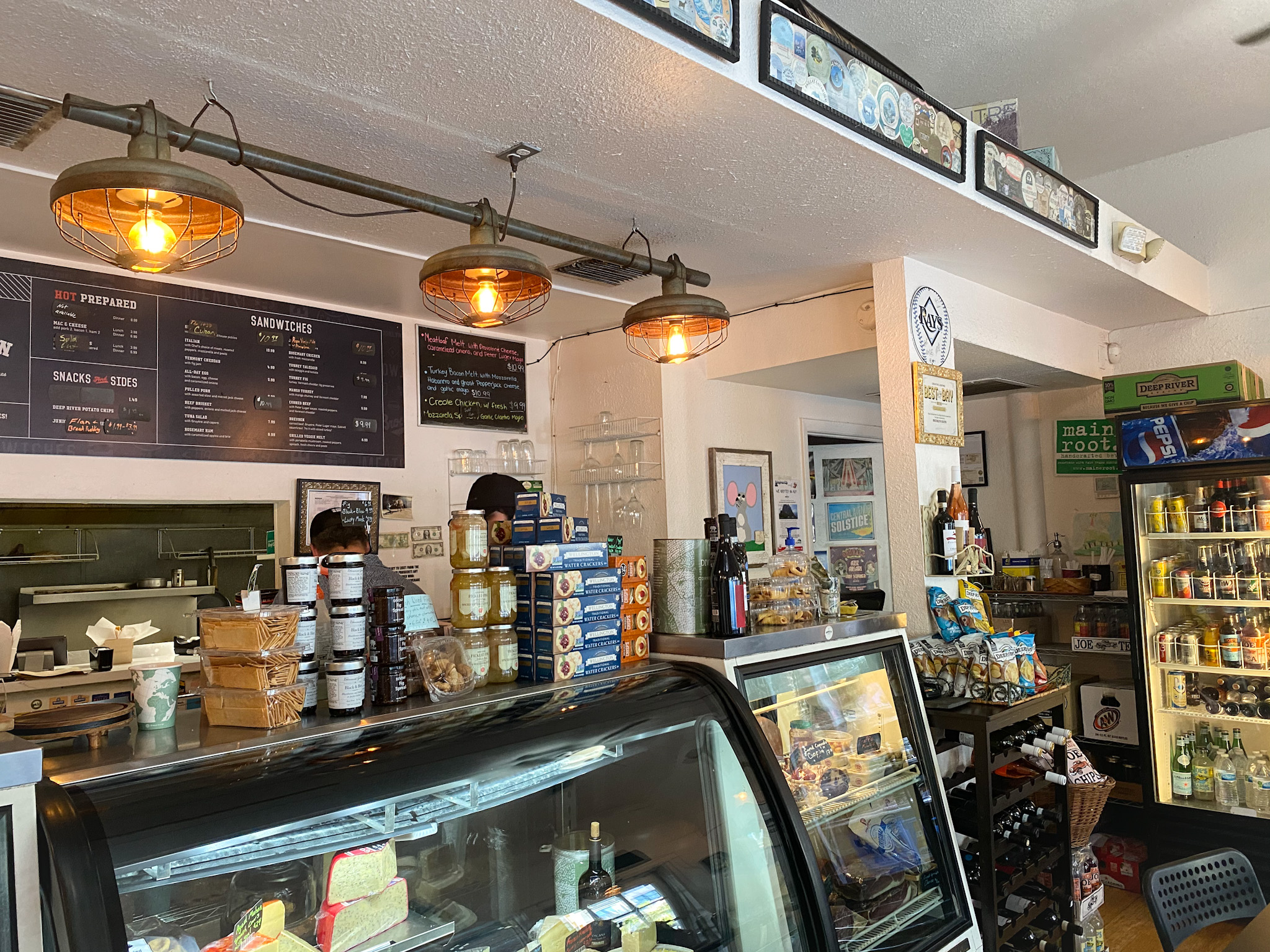 A trip to Brooklyn South isn't complete without cheese and charcuterie. Not only do they have an ultra divine assortment of meats and cheeses, but they also have their in house cheese monger Charlie (who I mentioned earlier). His knowledge of and passion for what he does at Brooklyn South is simply remarkable. The boards are available as any selection of three or five meats and cheeses in any ratio or combination that you'd like. Pro tip: if you order a cheese and charcuterie board, just let Charlie know what your preferences are and leave everything up to him – you won't be disappointed. In fact, you'll be quite infatuated with each and every one of his creations. Each board is served with bread and various accoutrements.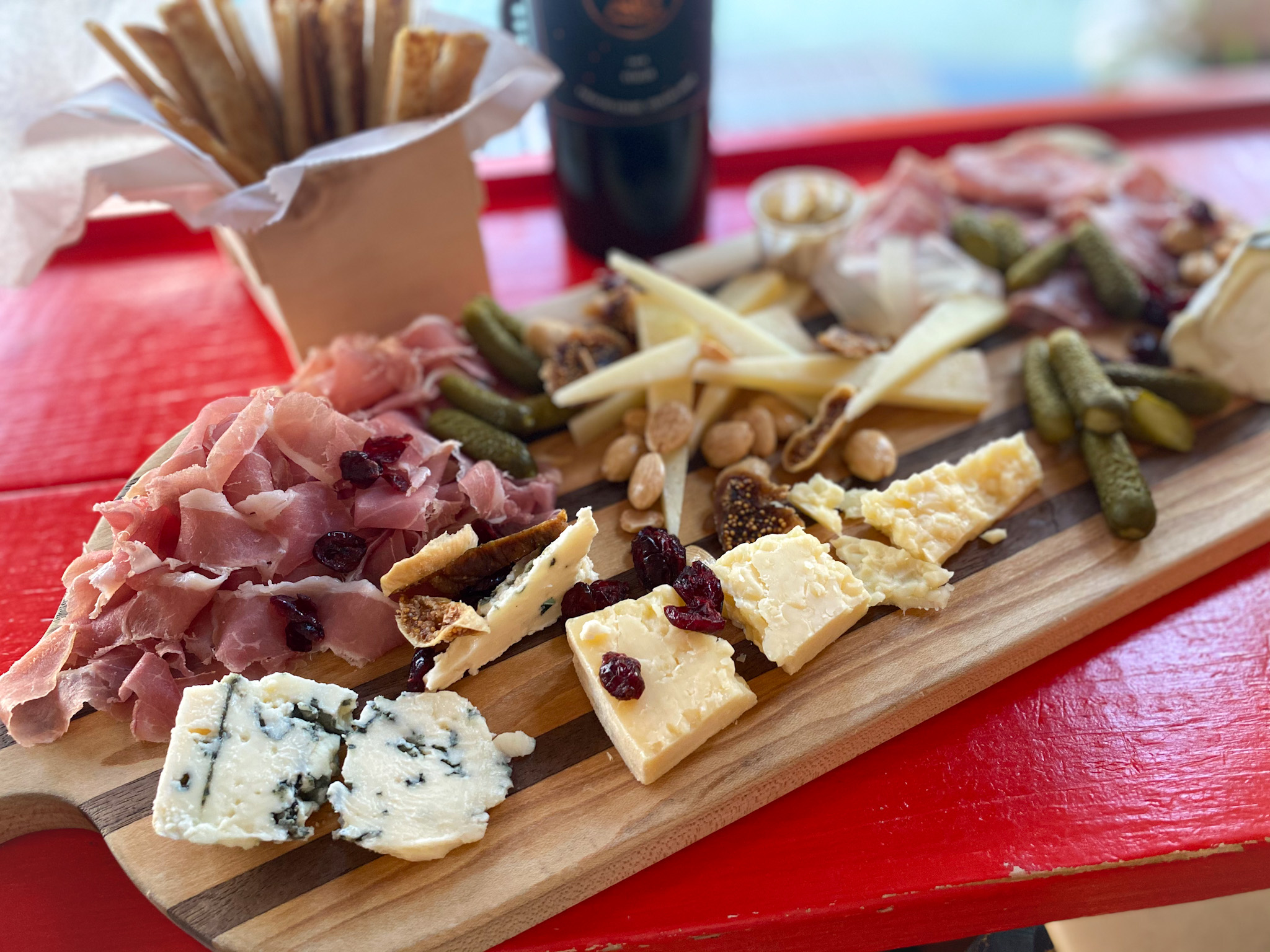 This is it – the most popular sandwich on Brooklyn South's menu. Behold, the Italian. A happy combination of chef's choice of meats, roasted red pepper, mozzarella and basil pesto. This sandwich hits all of the right notes whilst being simplistic, yet refined. The basil pesto is the crucial component for this sandwich in my opinion. It helps marry the whole production together. Without it, this perfect little sandwich just wouldn't be the same.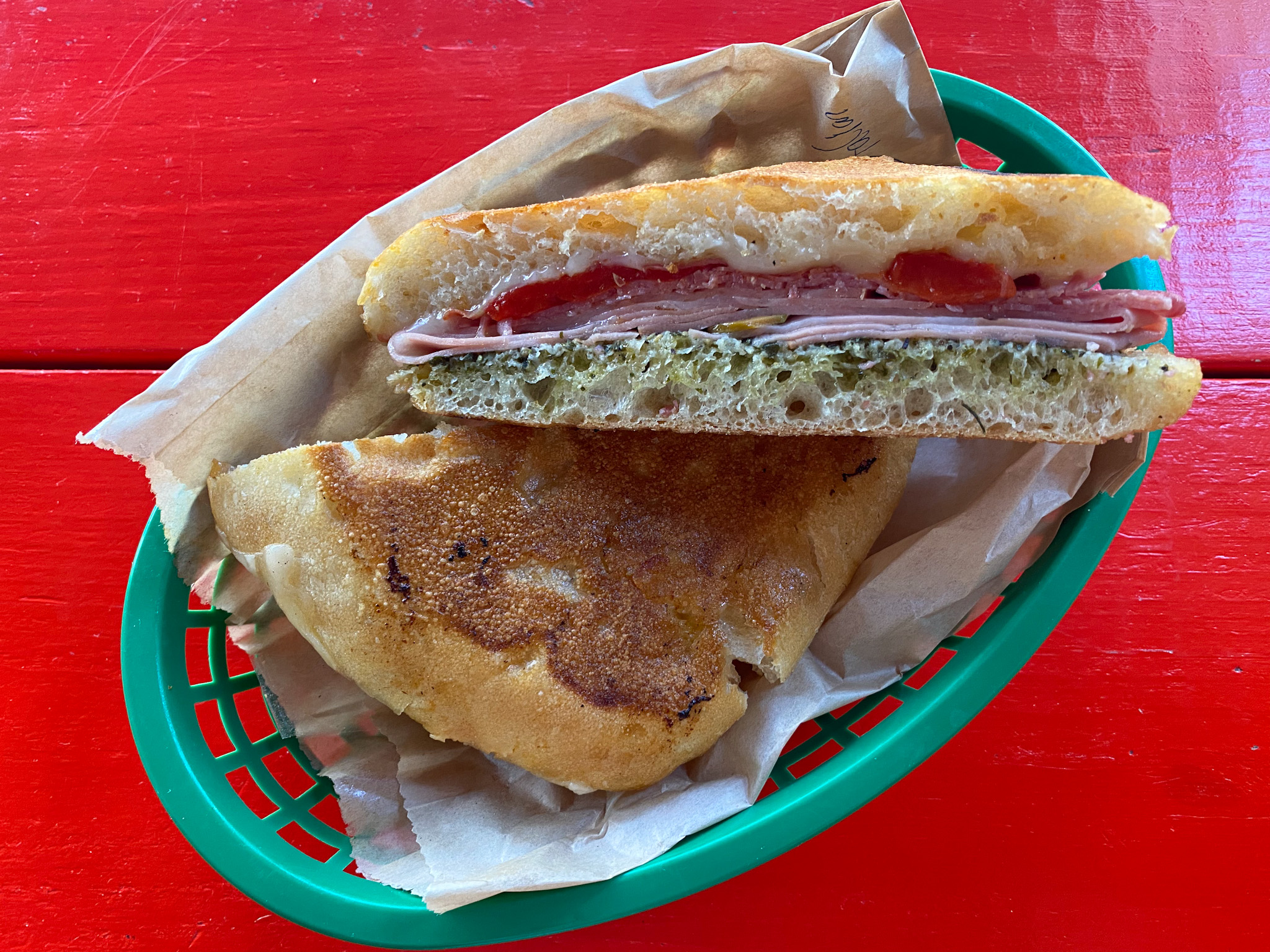 The Rosemary Chicken sandwich is another handheld fan-favorite. With only fresh mozzarella and mustard mayo, this sando is the epitome of less is more. What I thoroughly enjoyed is how much the rosemary flavor was able to shine through with each and every bite. Want to add a little extra something? Ask for the addition of roasted red pepper for a subtle upgrade.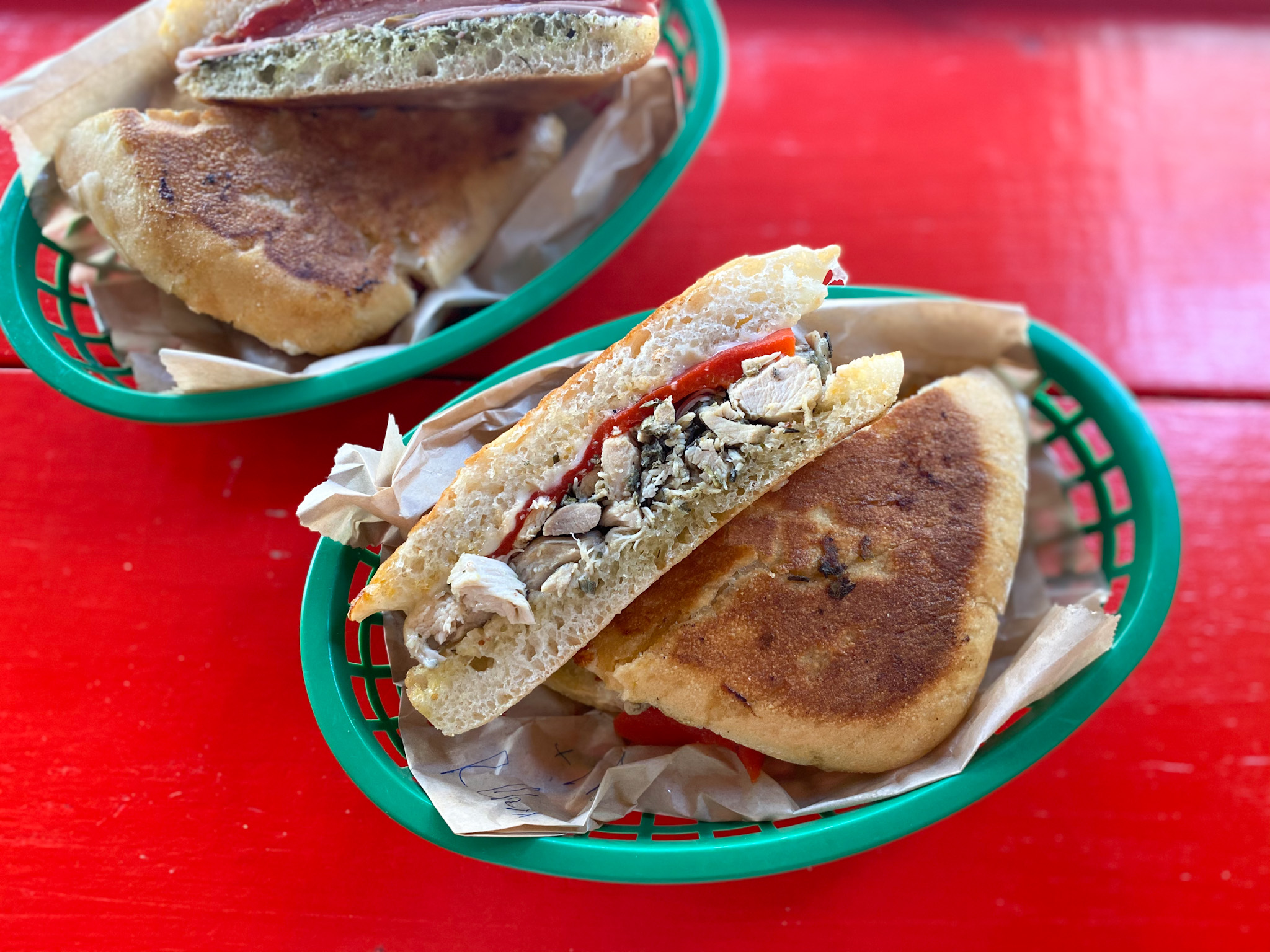 When Charlie mentioned that the Cuban was the second best selling sandwich, deciding to order it was a no-brainer. This isn't just your average Cuban though, obviously. Ham, pork loin, hot capicola, provolone, pickles and garlic-cilantro mayo are the components which make up this incredible creation. The thought of it alone is enough to make my mouth water.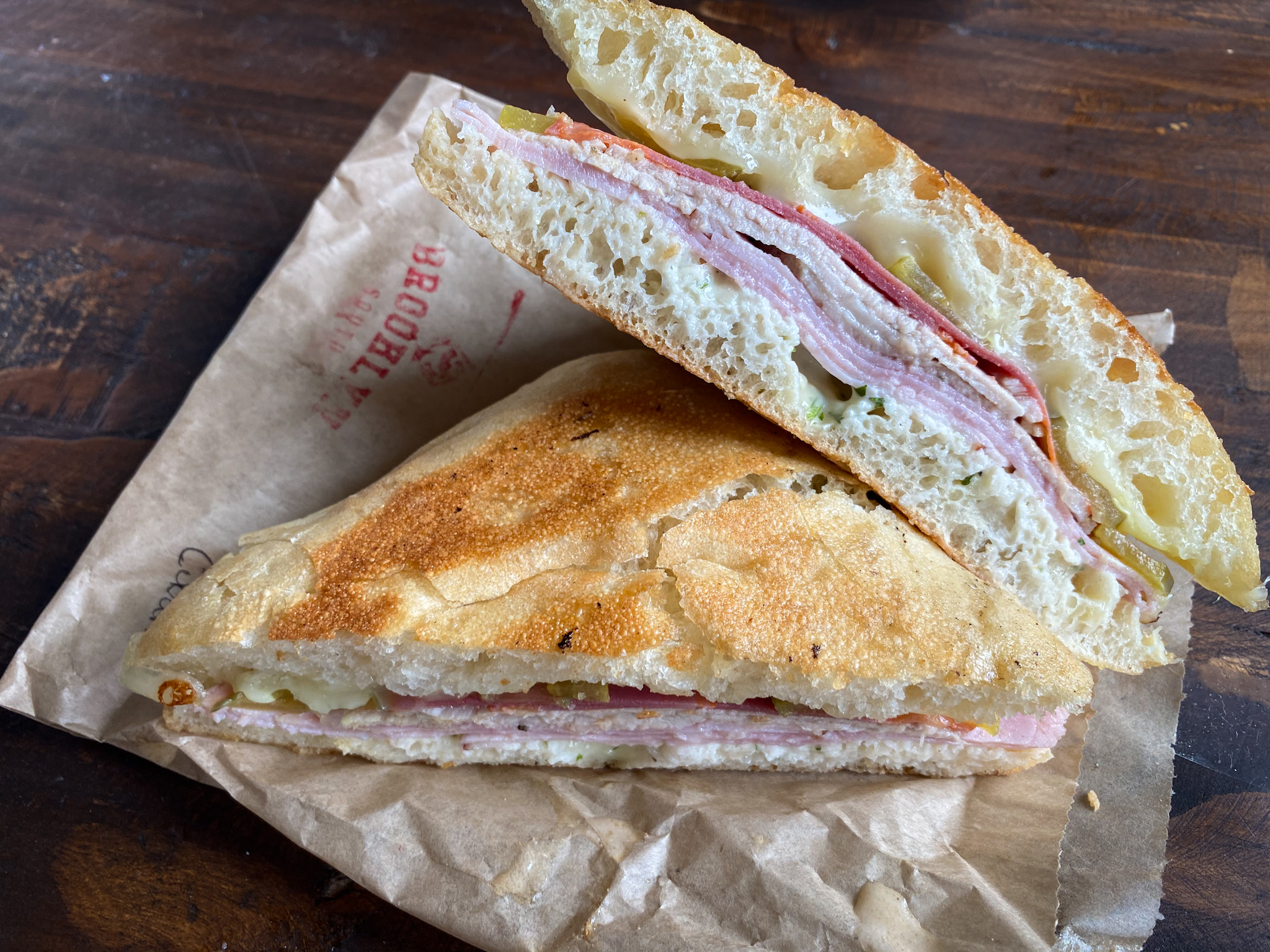 While Brooklyn South's menu is in most part made up of flavor-packed sandwiches and carefully crafted cheeses and charcuterie boards, they also have weekly specials, small bags of chips to pair with lunch and a ridiculously good Macaroni and Cheese. It's cheesey, decadent and can be tossed with additions like Ropa Vieja (pictured below), bacon, pork, ham, tuna and rosemary chicken. Also offered are small desserts like Flan, Bread Pudding and Fiochetto, which are authentic Italian style Cookies with apricot, guava and raspberry jam inside.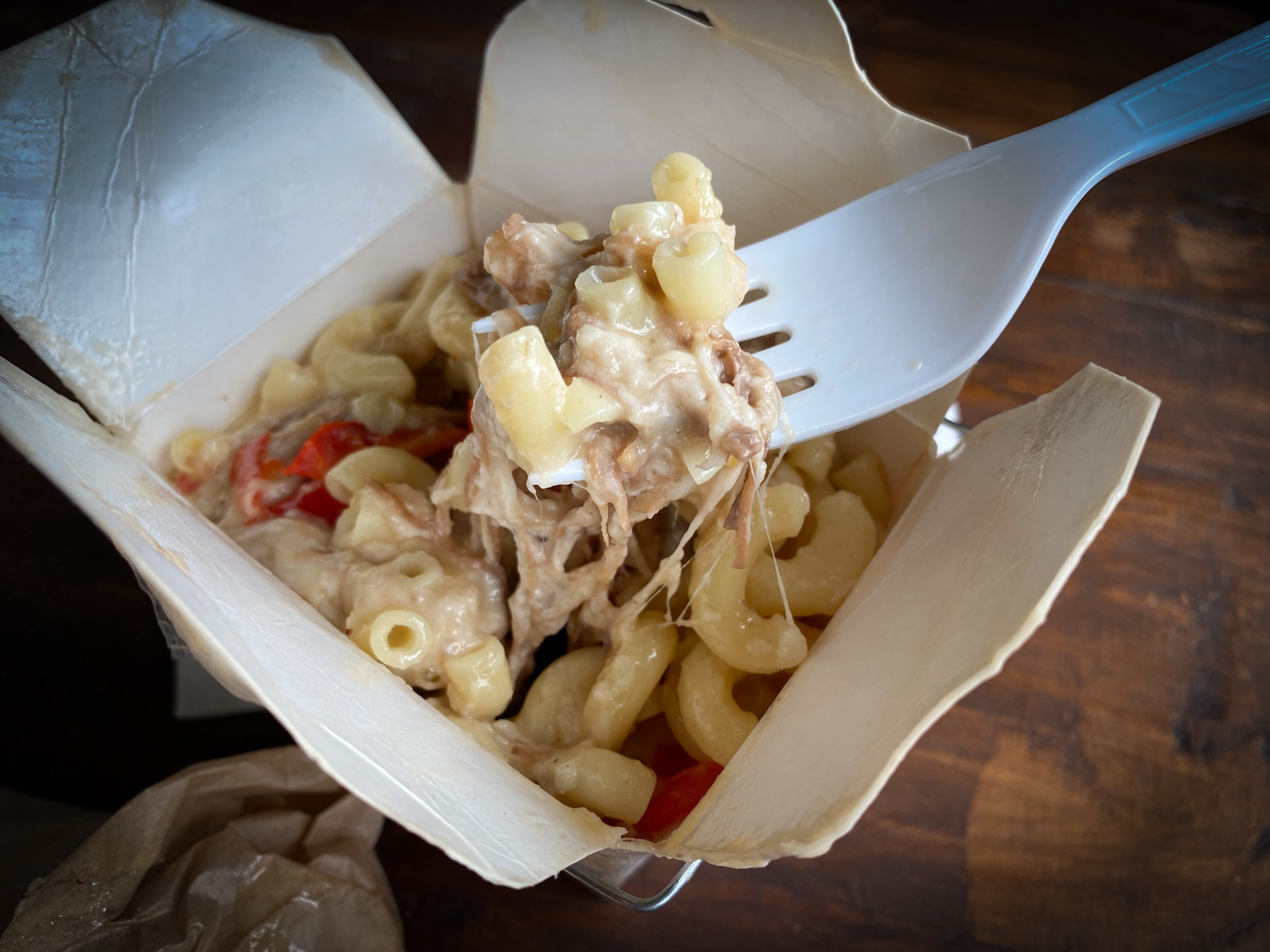 Now, if you're going to be ordering any or all of the luscious eats that I mentioned above, then it's apparent that you're gonna need something to wash it all down…like wine. Brooklyn South has a handful of wines on hand which are available by the glass and by the bottle. A few of the Italian reds that they have on hand are a total steal at only $6.00 per glass and $17.00 by the bottle. Though, if wine isn't your thing, nor alcohol in general, they have a number of drinks by the bottle, like tea, lemonade, soda and water.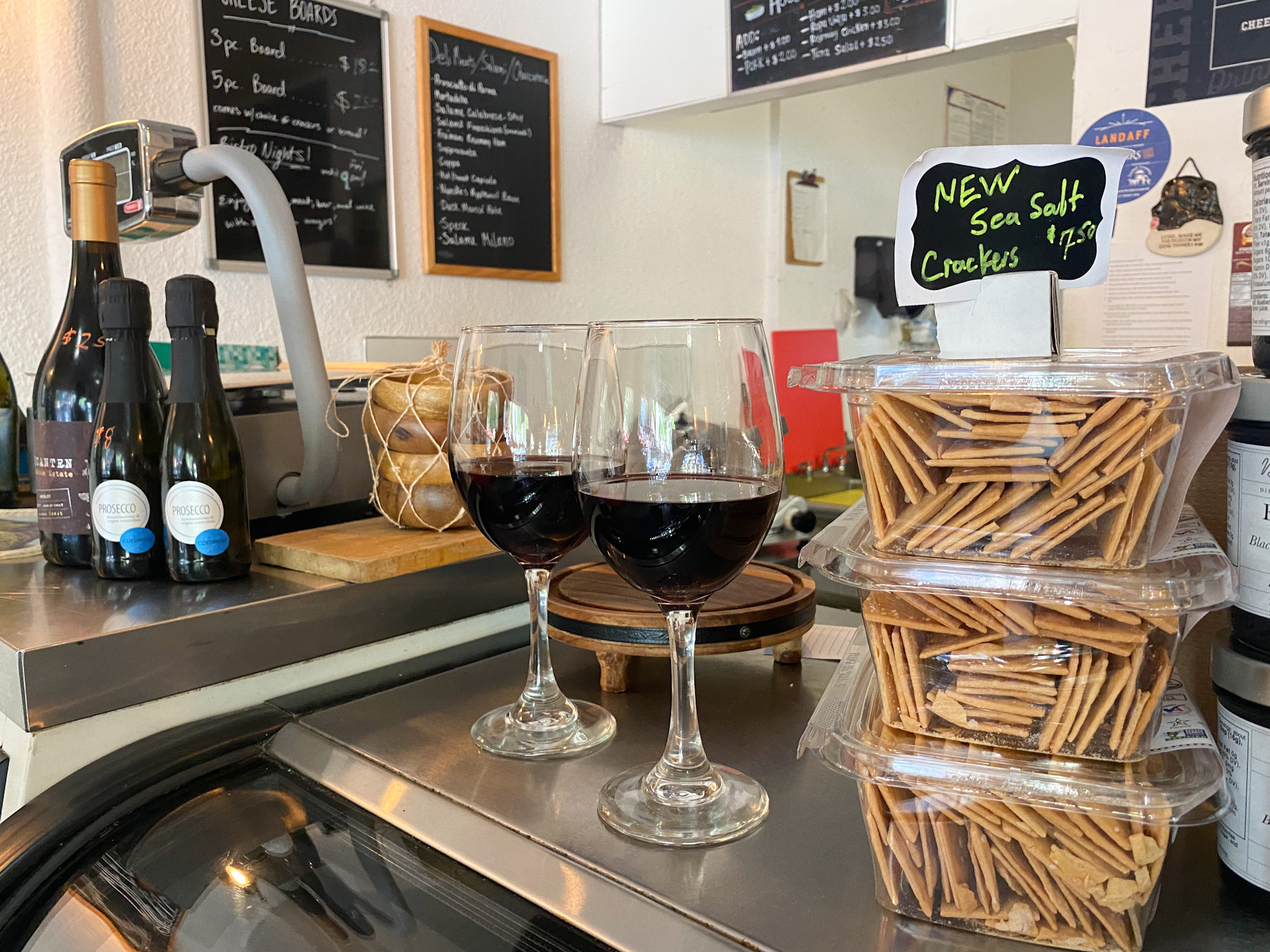 If you haven't been to Brooklyn South, you must pop in and see what they're all about. Grab a quick, yet delicious meal during the lunch hour, or settle into one of their cozy tables outside during date night for dinner, vino and a premium outdoor setting in the Edge District.
Specialty food store featuring imported and domestic cheeses, charcuterie and a fine selection of craft beer and wine.
DISCLAIMER: Kevin, Lori, Abby, Haley, & Lindsey do not dine anonymously (this would be impossible) and we sometimes get free food (though never expected). However, we dine with the locals and we support our own. You will always get honesty in a respectful manner.

PLEASE NOTE: Reviews reflect a certain moment in time. Some restaurants stay extremely consistent over many years, and some change for the better or worse. Some things that may change are: chefs, recipes, food suppliers, ingredients, philosophies, ownership, etc. We always hope that you have the same good, or great experience we had.
More Foodies News, Reviews & Recipes
2 Responses