Is it me or does it seem like St. Pete is becoming a legendary coffee shop town? I absolutely love taking my laptop and heading to a coffee shop to get work done, or grabbing a cold brew with a friend to catch up. The aesthetic of all of the coffee shops on the list are very unique and share a lot of character.
These are my personal favorite shops that I have been to more than once and will continue to go back to. I've also been asking around to get some local feedback and suggestions about where everyone's "go-to" coffee place is.  If your favorite isn't on the list, please nicely comment below and I will try to visit and consider them for the next top list, or maybe even write a review.
There is a lot, and I mean a lot, that goes into being a thriving coffee shop in St. Pete. For one, the coffee!!! And two, the overall experience. All of the places on the list are experts in my eyes at the whole coffee thing. Some roast their own coffee and others research the best beans to source from. Often times it's more than just grabbing a cup of coffee but instead, it's sipping the culture and hard work that made the cup taste so great.
Let's all give a round of applause to the barista masters in St. Pete for keeping our town on a caffeinated high.
These are in alphabetical order.
1. Bandit Coffee Co.
2662 Central Ave
St. Petersburg, FL 33712
Bandit Coffee Website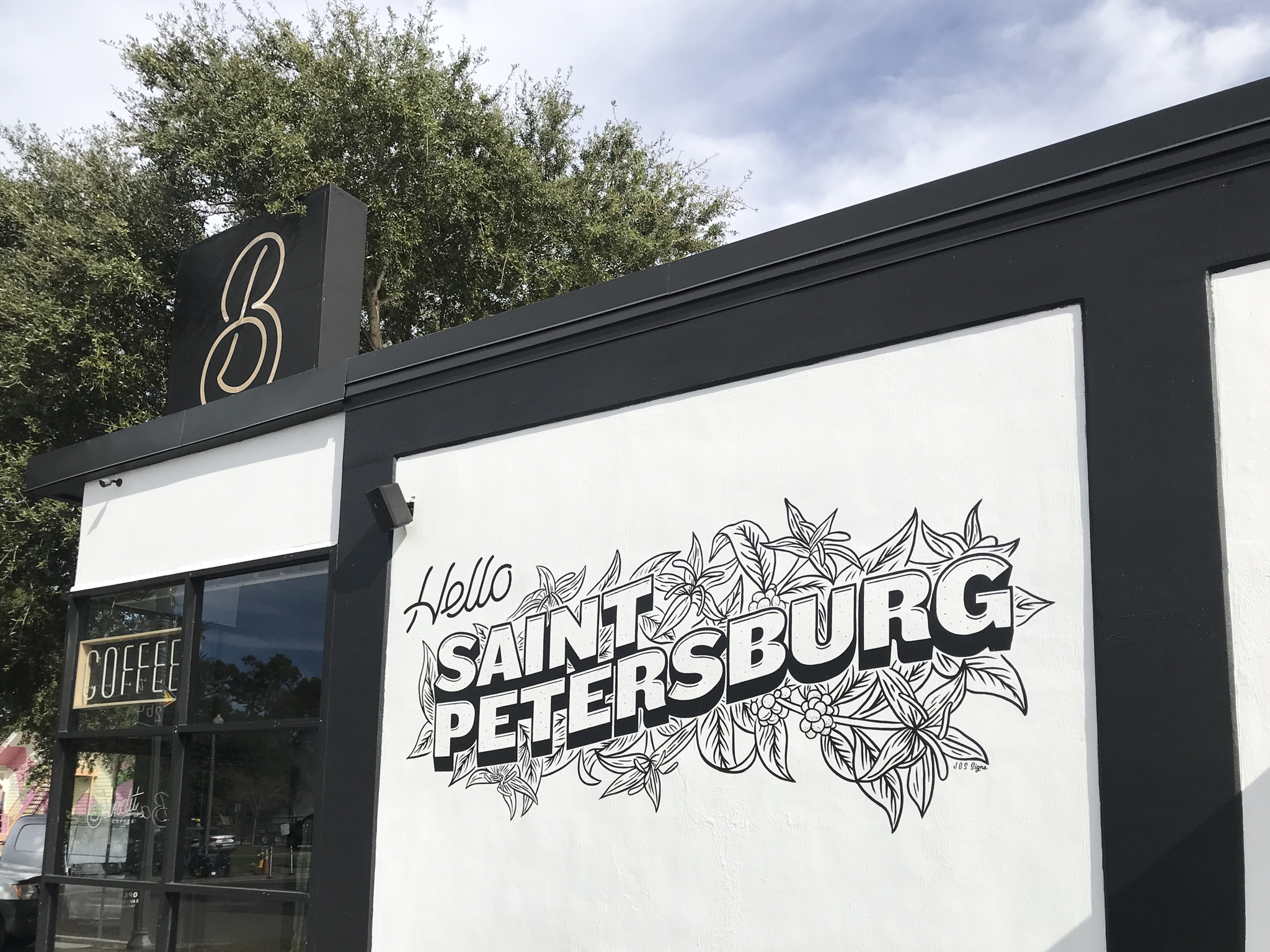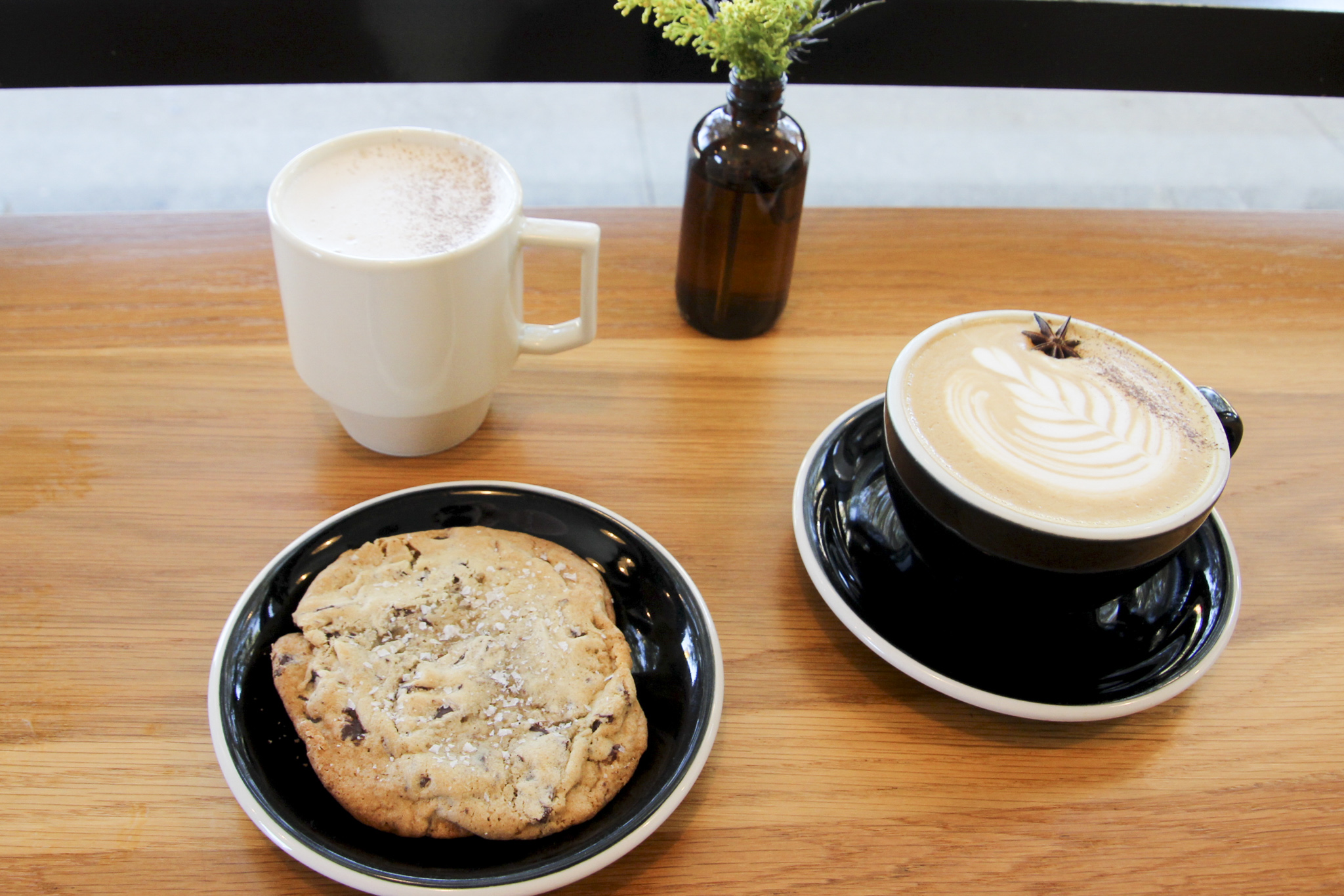 Bandit Coffee Co. is a trendy coffee shop with delicious brews in an airy and open atmosphere. Whether you're meeting a friend to catch up or looking for a contemporary spot to open your laptop, Bandit is a prominent spot. They have a great menu with everything from lattes, espresso, pour overs and more, that are brewed from single-origin roasts; delicious and fresh. They also have seasonal items which are pictured above from their Autumn menu. If you love their coffee so much, you can take a bag (or 2) home with you for purchase.
2. Banyan Cafe and Catering on Central
710 Central Ave
St. Petersburg, FL 33701
(727) 896-6600
Banyan Cafe Website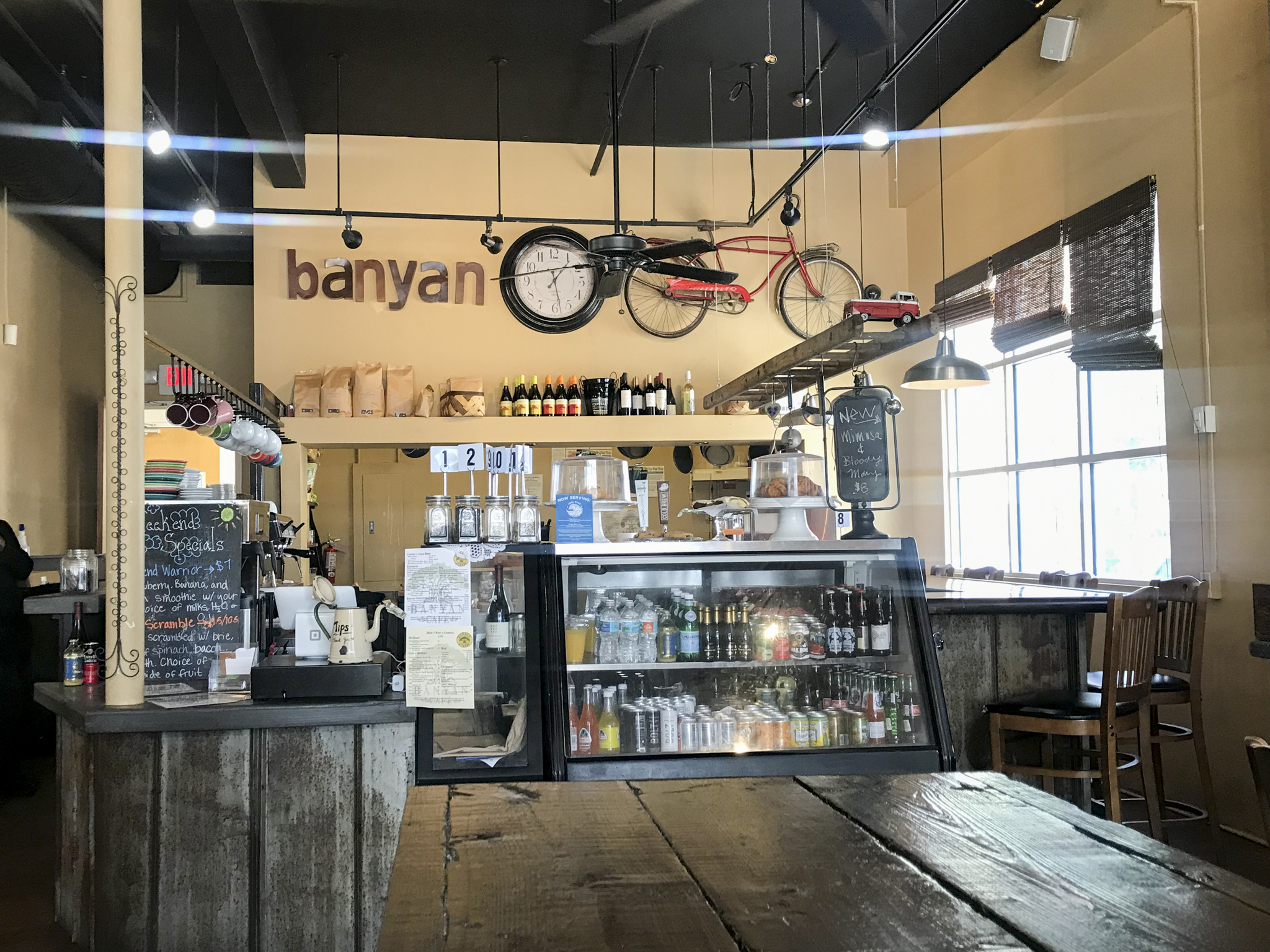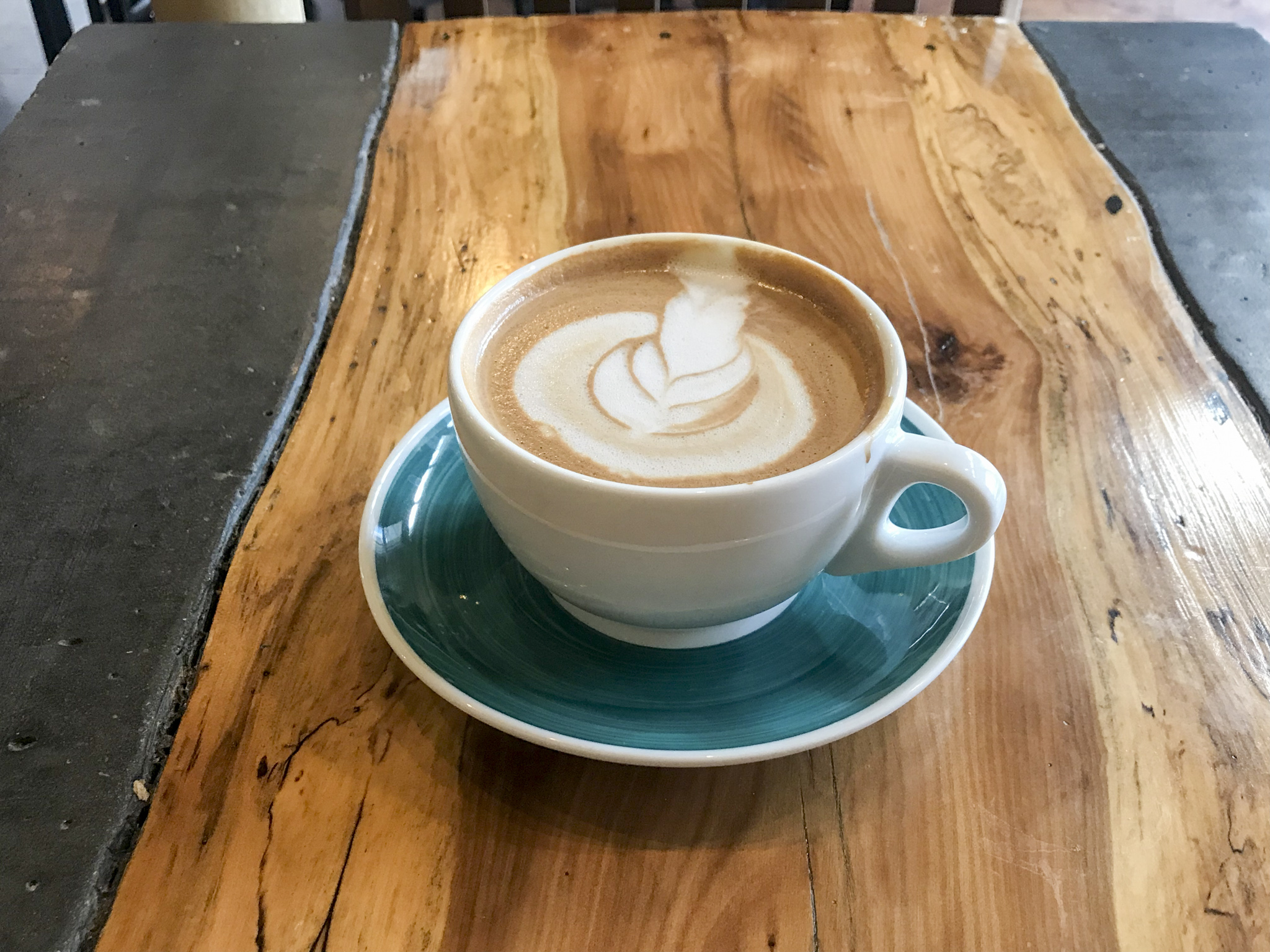 Banyan Cafe reminds me of a neighborhood coffee shop. The vibe is charming, cozy and welcoming which is pleasing to escape the sometimes chaotic Central Ave. They make a delicious mocha latte, along with other coffee and teas, and they have an entire breakfast and lunch menu. Try the waffles, you can thank me later!
3. Beans & Barlour
538 1st Ave N
St. Petersburg, FL 33701
(727) 440-4540
Beans & Barlour Website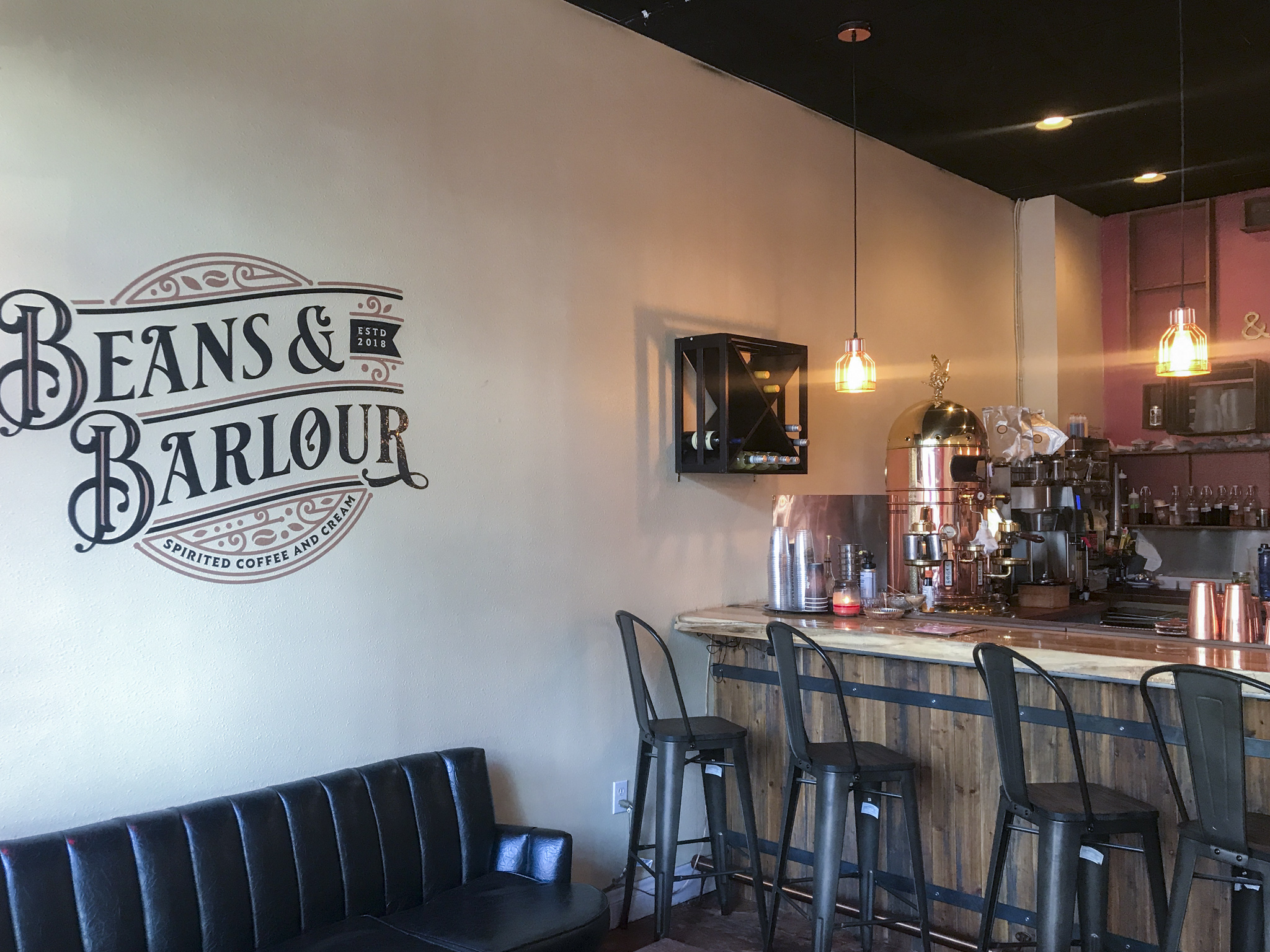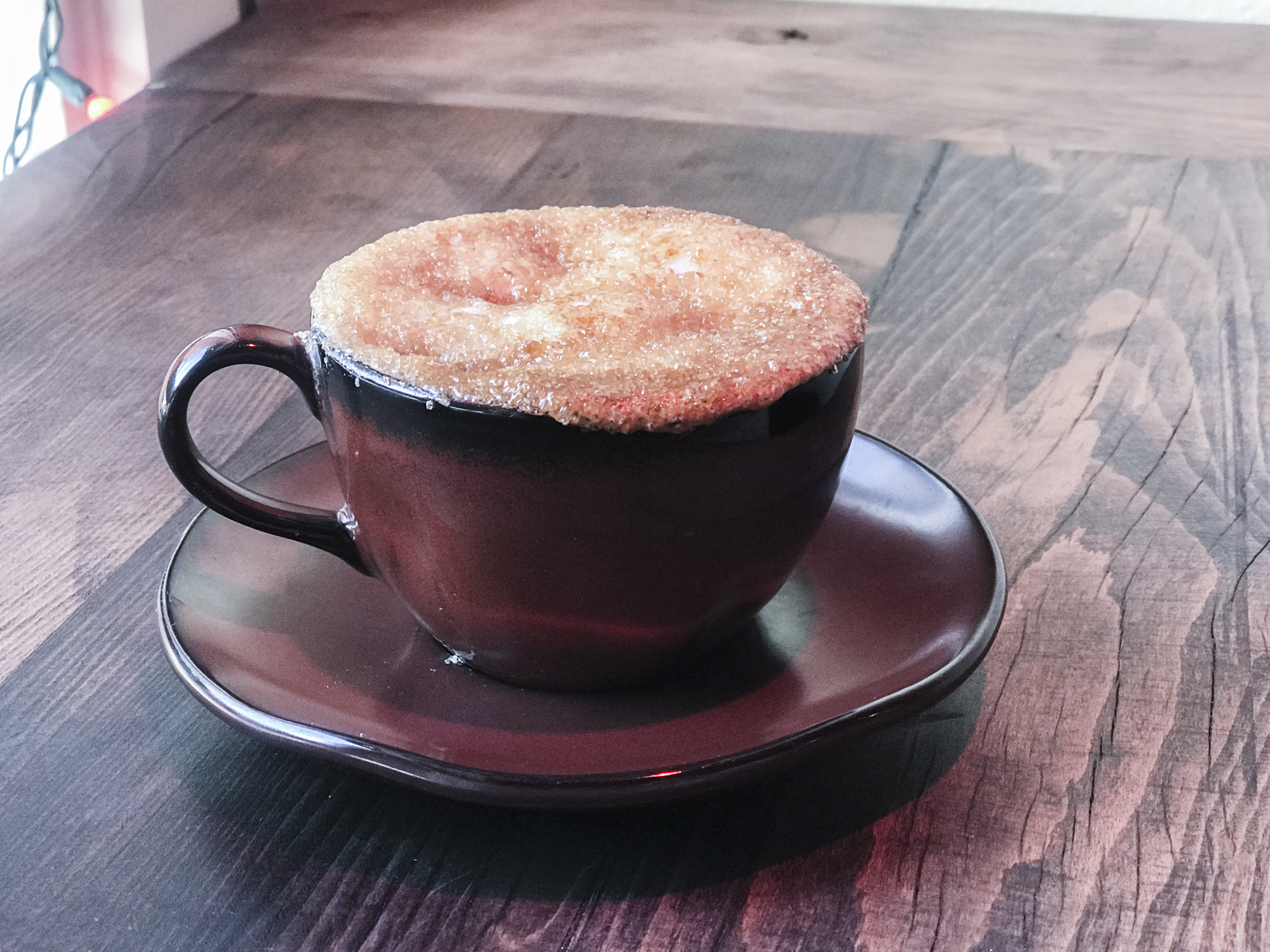 When most of the coffee shops around town lock their doors for the day, Beans & Barlour comes alive. Beans & Barlour is a very entertaining atmosphere with boozy dessert drinks, food, and an impressive coffee menu. They serve organic coffee with various milk options. They offer all sorts of sips but their specialty lattes and house specialties are where it's at! The Creme Brulee Cappuccino is amazing and you can even crack the creme brulee into your coffee which is sweet and delicious. For all of your late nights whether it's grinding to get work done or needing a boost of energy for a night out, Beans & Barlour is your answer for a fresh cup of coffee after hours.
4. Black Crow Coffee Shop
722 2nd St N
St. Petersburg, FL 33701
(727) 580-7200
Black Crow Coffee Website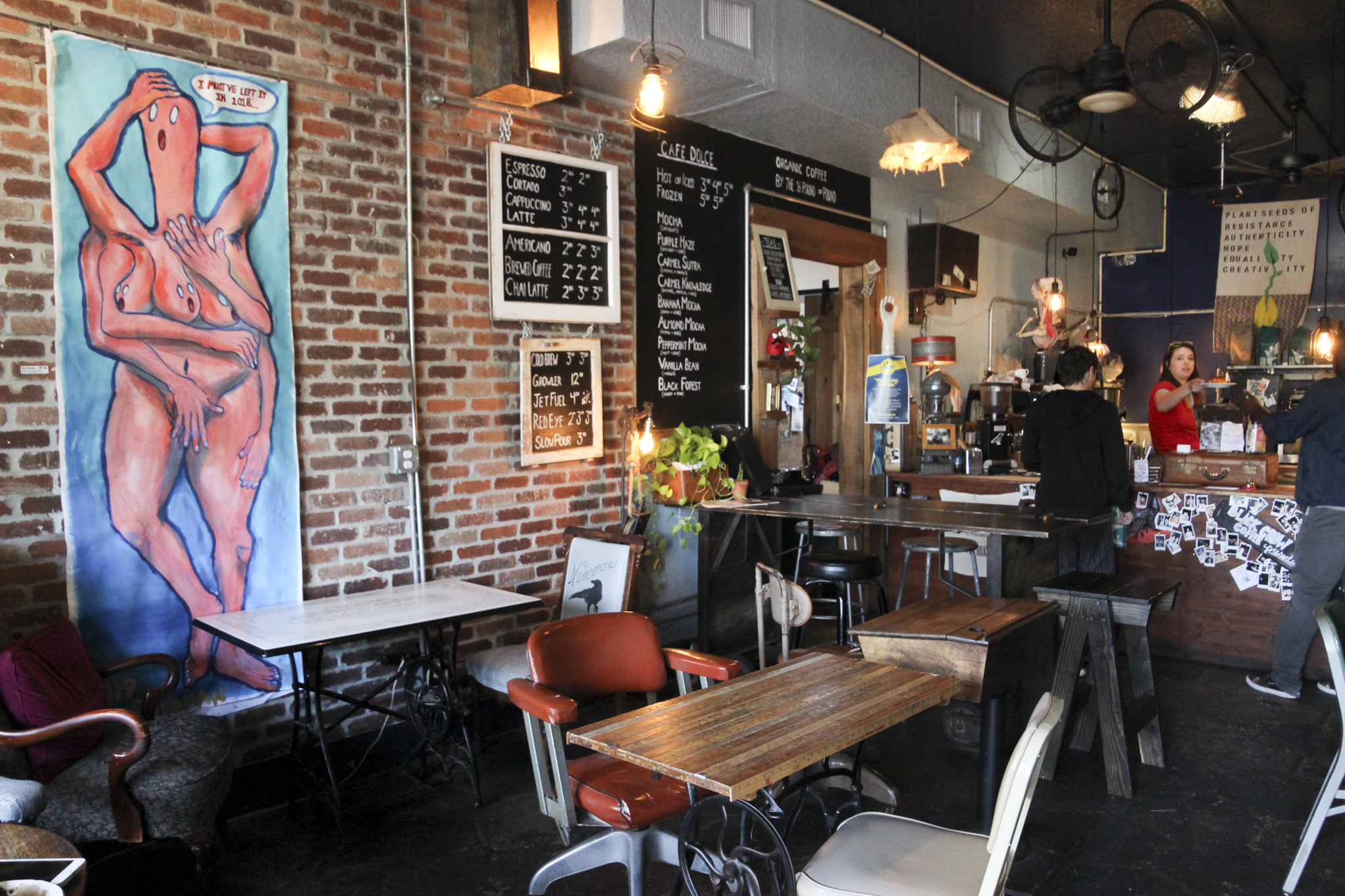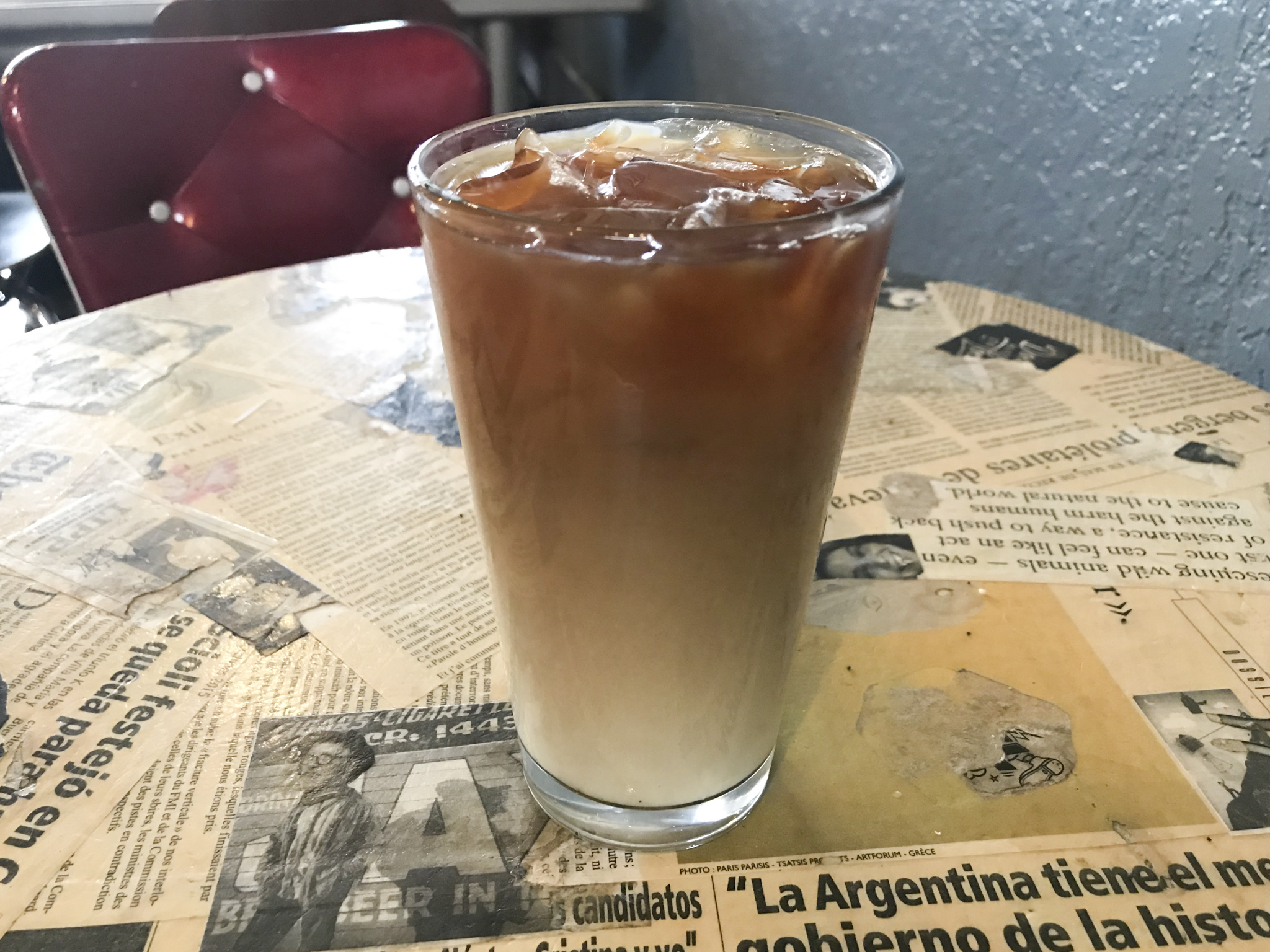 Black Crow Coffee Shop is a true hidden gem, located in historic Old Northeast surrounded by houses and brick roads. From the local art hanging on the walls to the delicious coffee and pastry options, the entire atmosphere expresses St. Pete. They recently opened a second location in the Grand Central District that displays a similar quirky and creative vibe. They offer a variety of craft coffee options like pour-overs, cold brews, chai lattes, as well as an entire cafe dolce menu (flavored coffee). Snag a pastry and soak up this St. Pete shop with a vanilla cold brew.
5. Brew D Licious
667 Central Ave
St. Petersburg, FL 33701
(727) 741-2249
Brew D Licious Facebook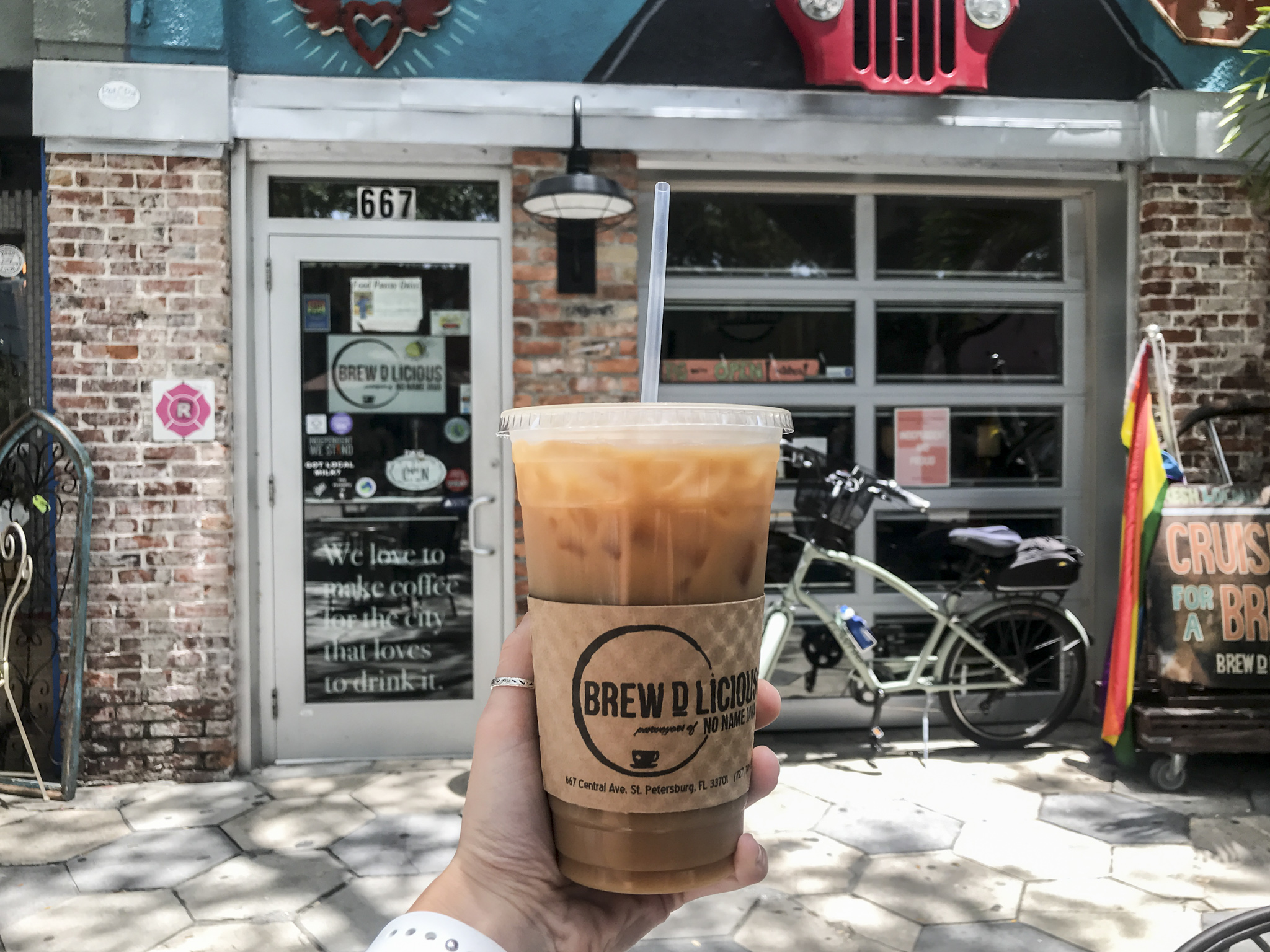 Brew D Licious has great, fresh coffee at their shop located right in the heart of the 600 block. Grab a quick coffee or get your relaxing Sunday morning coffee fix. They only serve No Name Java which is Arabica coffee beans, roasted right here in St. Pete. They have a great list of specialty brews with unique flavors if you're looking for something new. And yes, it is dog-friendly!
6. Craft Kafe Downtown
200 Central Ave
St. Petersburg, FL 33701
(727) 256-8587
Craft Kafe Website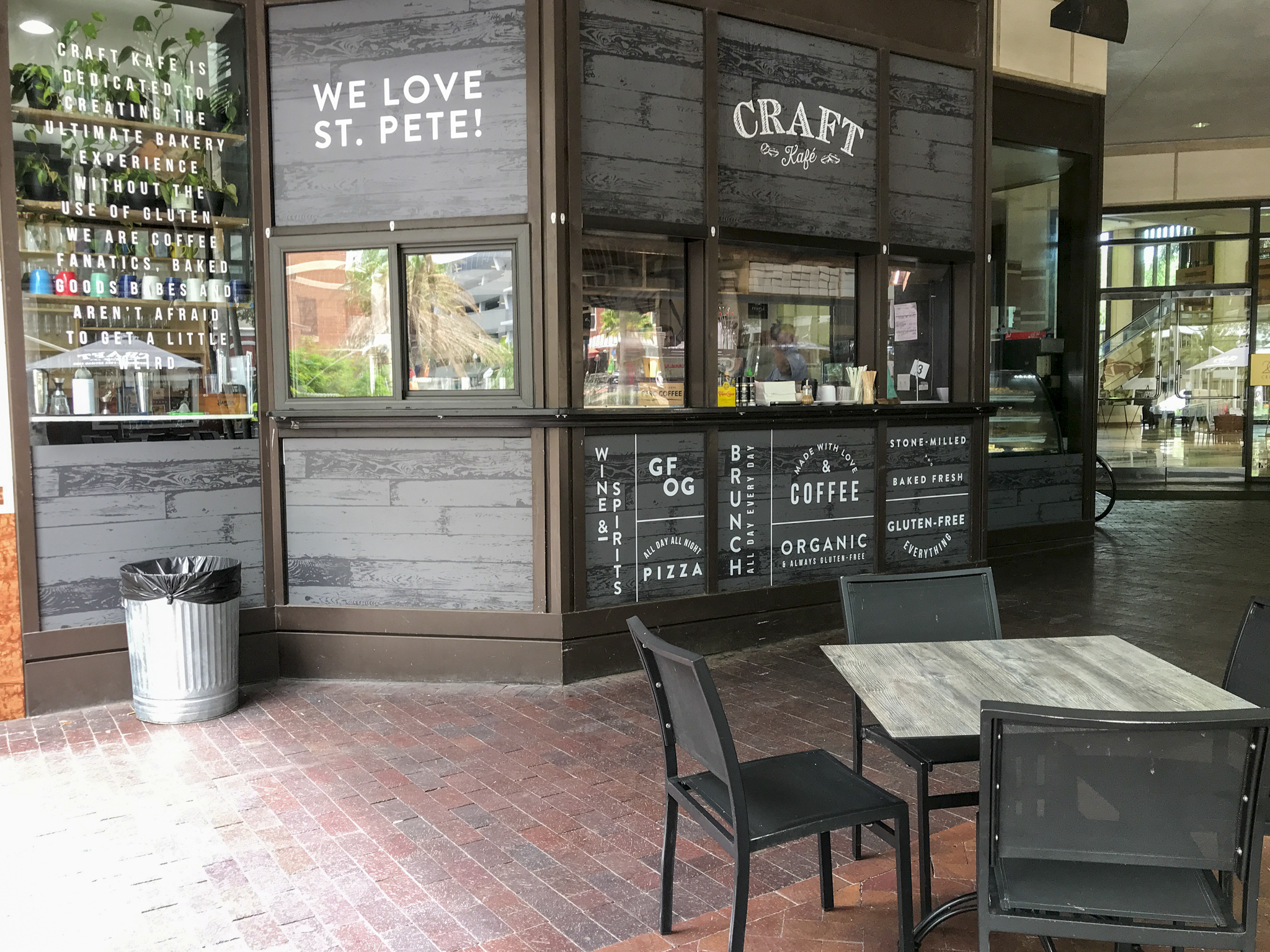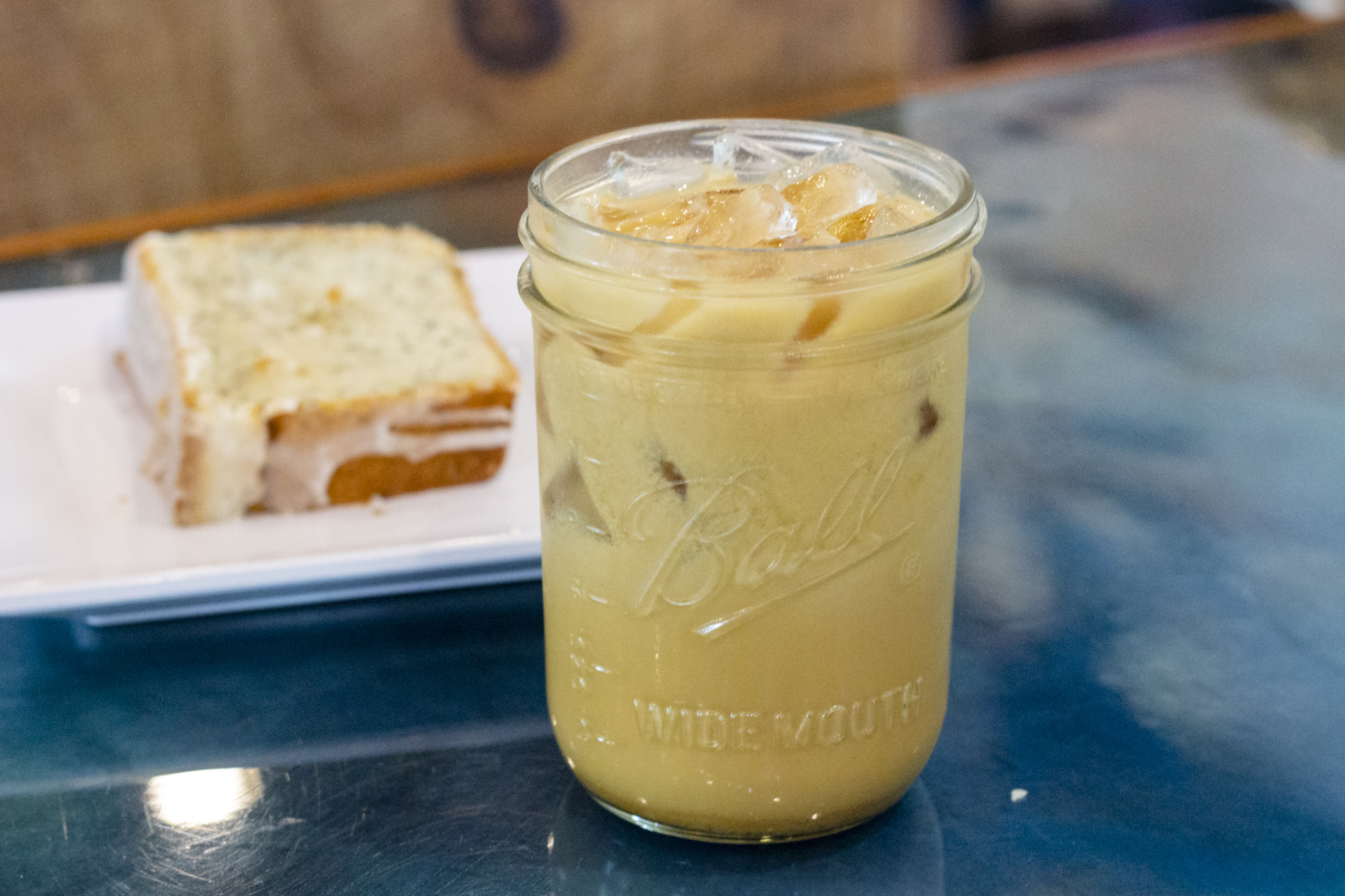 With the hustle and bustle lifestyle of downtown St. Pete, it's always nice to take a breather at the corner coffee shop. At Craft Kafe, you can find delicious coffee options from cold brew to espressos in addition to their specialty coffee menu. Their specialty menu flavors up your typical coffee options. I always get the Hot Mom which is an iced caramel latte with almond milk. Simple. Yet delicious. I suggest pairing it with a slice of their generously sized lemon poppyseed cake. Everything here is gluten-free and the team is incredibly friendly.
7. Flatbread & Butter
497 7th Ave N
St. Petersburg, FL 33701
(727) 329-8698
Flatbread & Butter Website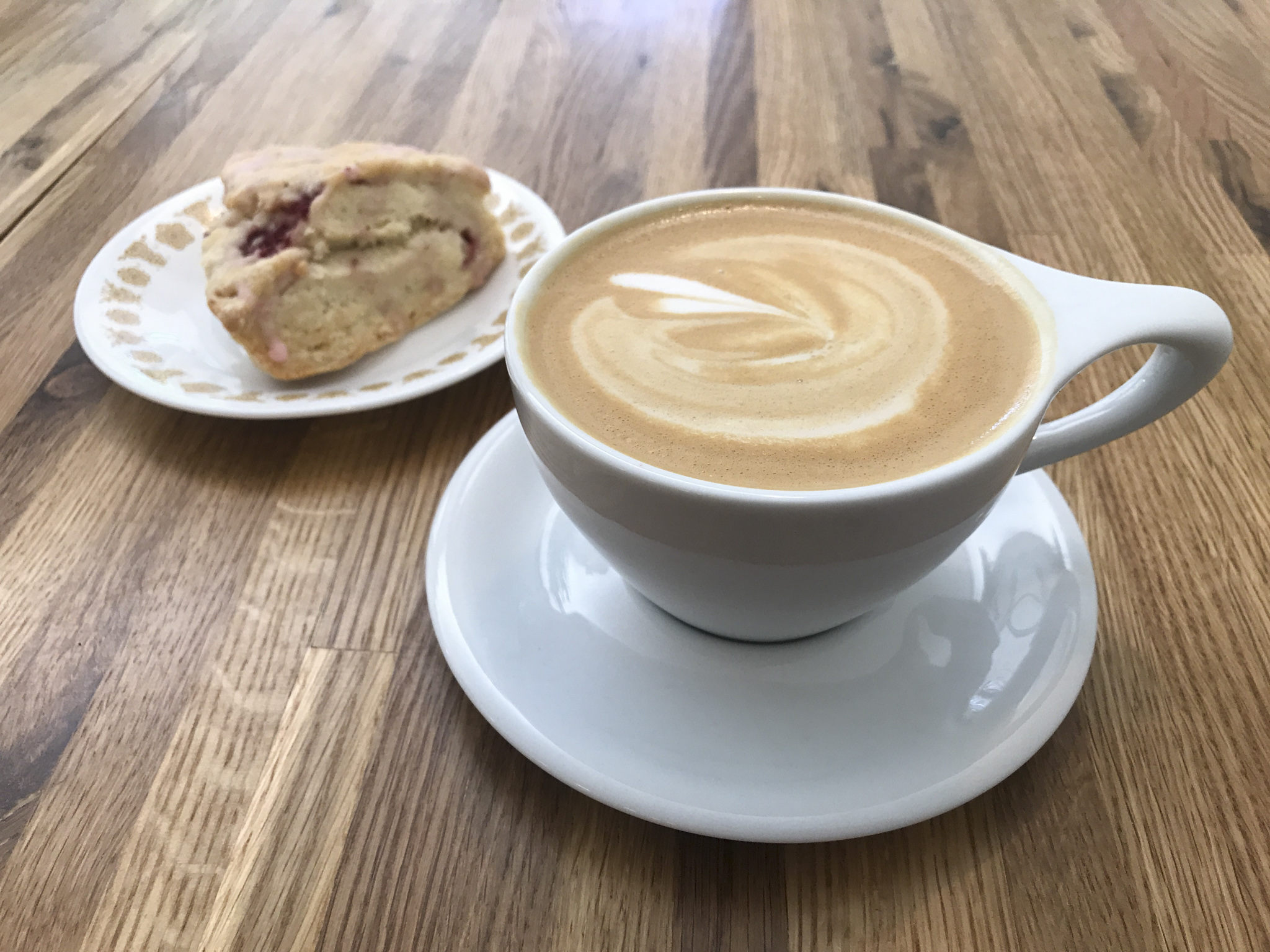 This community-focused coffee shop in the Historic Uptown neighborhood is a lovely atmosphere, with a quaint aesthetic. They keep things local to St. Pete by providing great roasted coffee from Bandit Coffee Co, serving freshly baked goodies from Mana Bakery, offering Mother Kombucha on tap and by the bottle, and more! The Latte with Almond Milk that I got was perfect and put the pep in my step. They also have wine and beer and obviously flatbreads. No matter the time of day, there is something for everyone here.
8. Gypsy Souls Coffeehouse
515 Dr M.L.K. Jr St N
St. Petersburg, FL 33701
(727) 803-6950
Gypsy Souls Website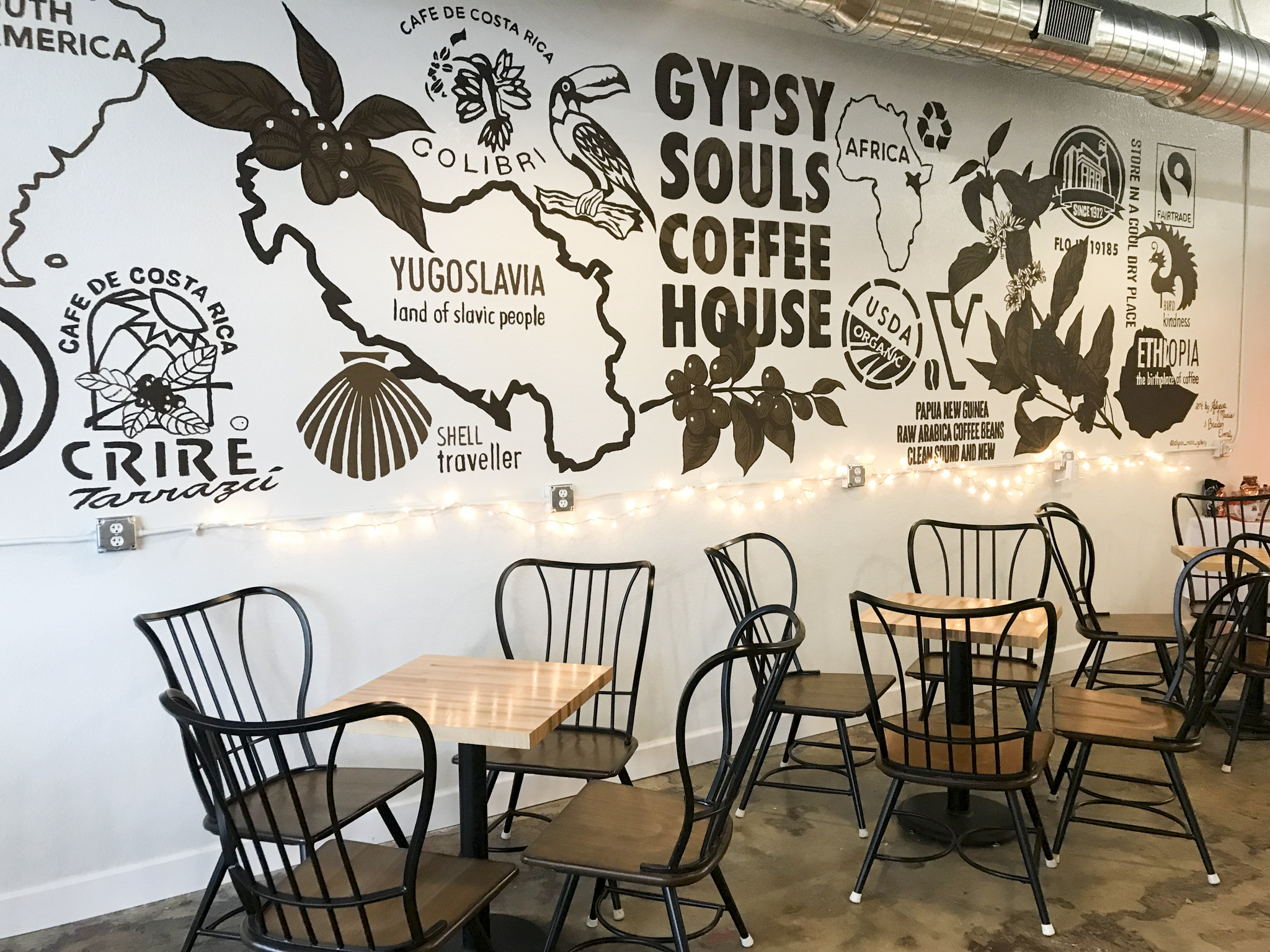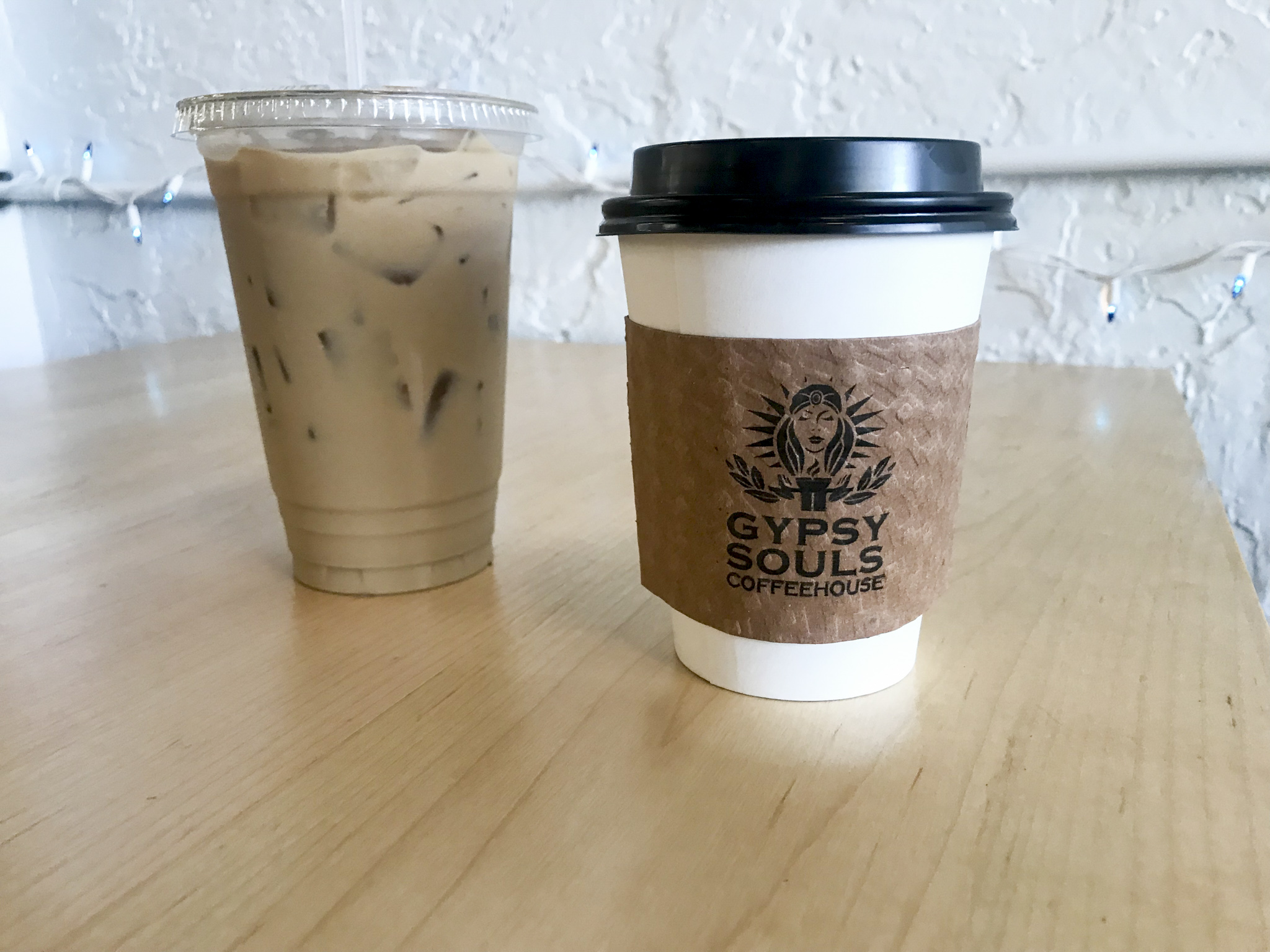 Gypsy Souls Coffeehouse is the spot to be for a locally brewed cup of coffee that will take you around the world. They source their coffee beans from all over like Tanzania, Brazil, Indonesia, Peru and more, and then they roast the beans in-house, daily. You can also buy the beans to make at home. I LOVE going here to sit and get work done; it's spacious with multiple seats and it's pretty calm and quiet for the most part. My typical, go-to coffee drink is a simple coffee with almond milk. I tend to stick to light roasts, and I really enjoy their Brazil light roast because it has a pleasant almond aroma, fruity and a slight cinnamon taste. They have a great variety of roasts if you're looking for a strong cup of coffee with natural flavors.
9. Intermezzo Coffee & Cocktails
1111 Central Ave
St. Petersburg, FL 33705
(727) 873-6664
Intermezzo Coffee Website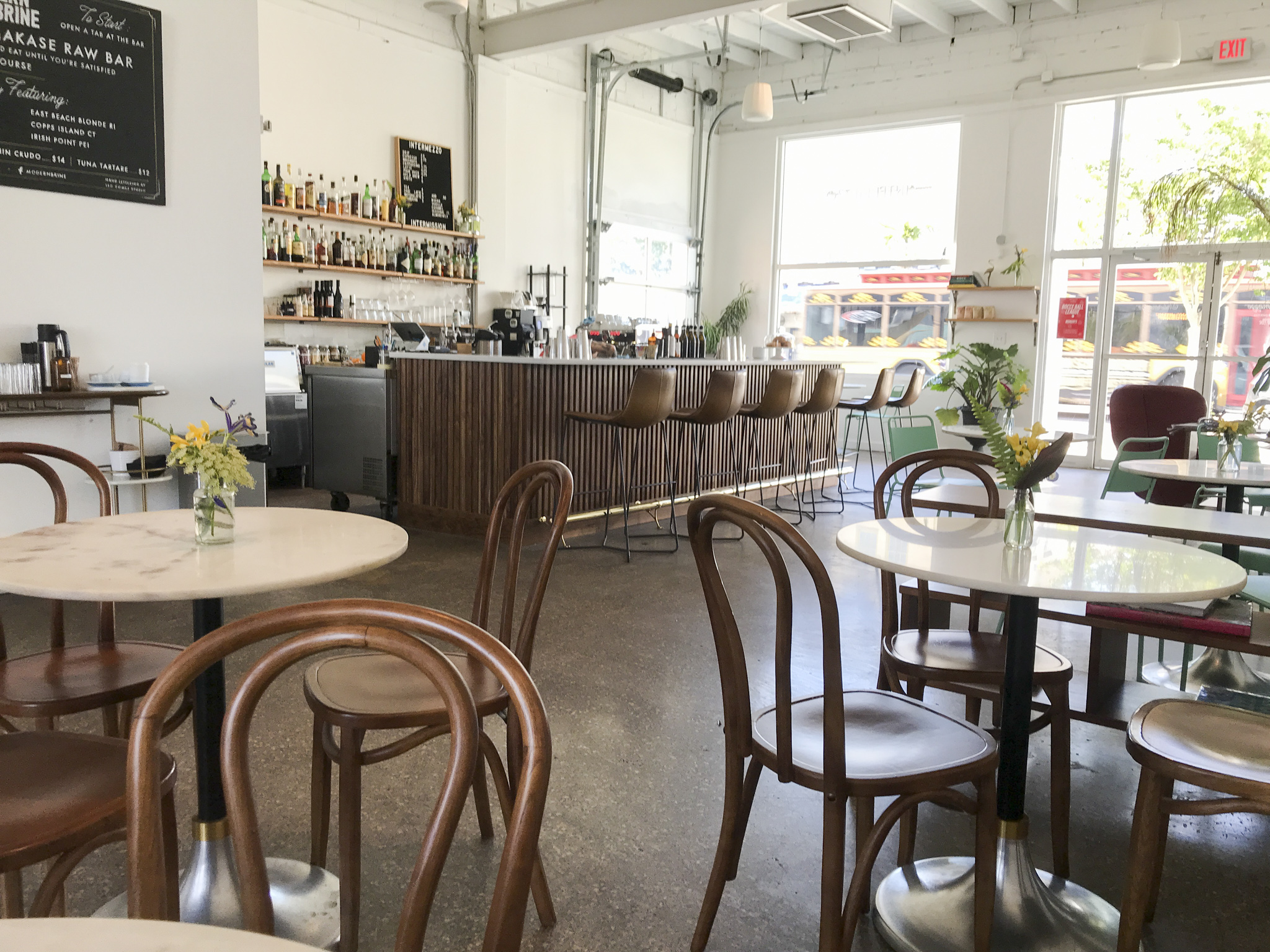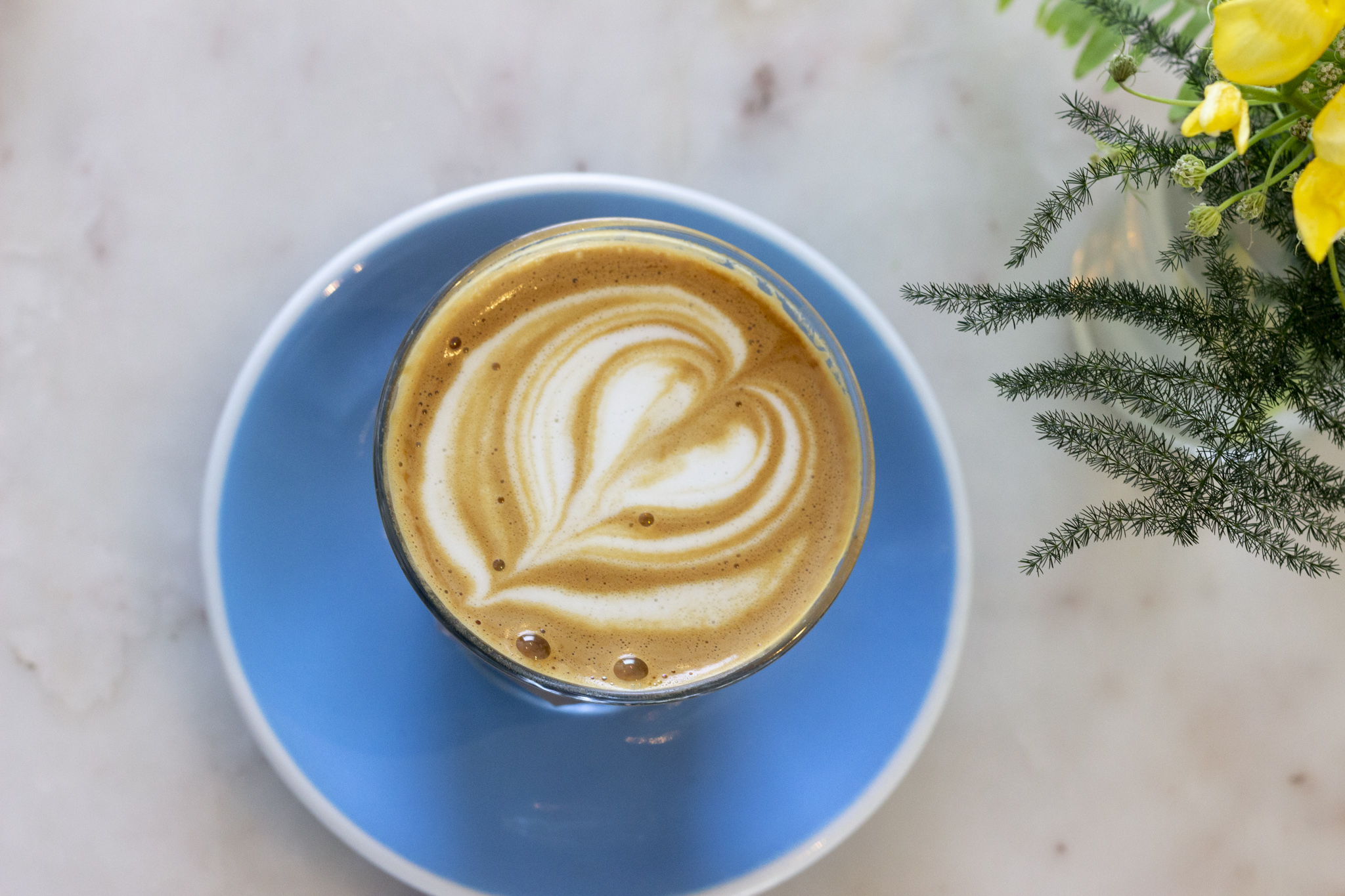 Calling all coffee and cocktail enthusiasts: Intermezzo is your place! Throughout the day they serve delicious coffee and specialty brews and then their menu switches to amazing cocktails, beer and wine at night. They provide St. Pete with the trendy drinks that we need at a chic and minimalist environment! My favorite day drink here is their cafe latte with almond milk and add vanilla. This espresso drink is strong, sweet (from the added vanilla), and smooth. They source their coffee from Kuma Coffee from Seattle, Washington, and it is fresh and deliciously strong.
10. Kahwa
204 2nd Ave S
St. Petersburg, FL 33701
(727) 821-1942
Kahwa Website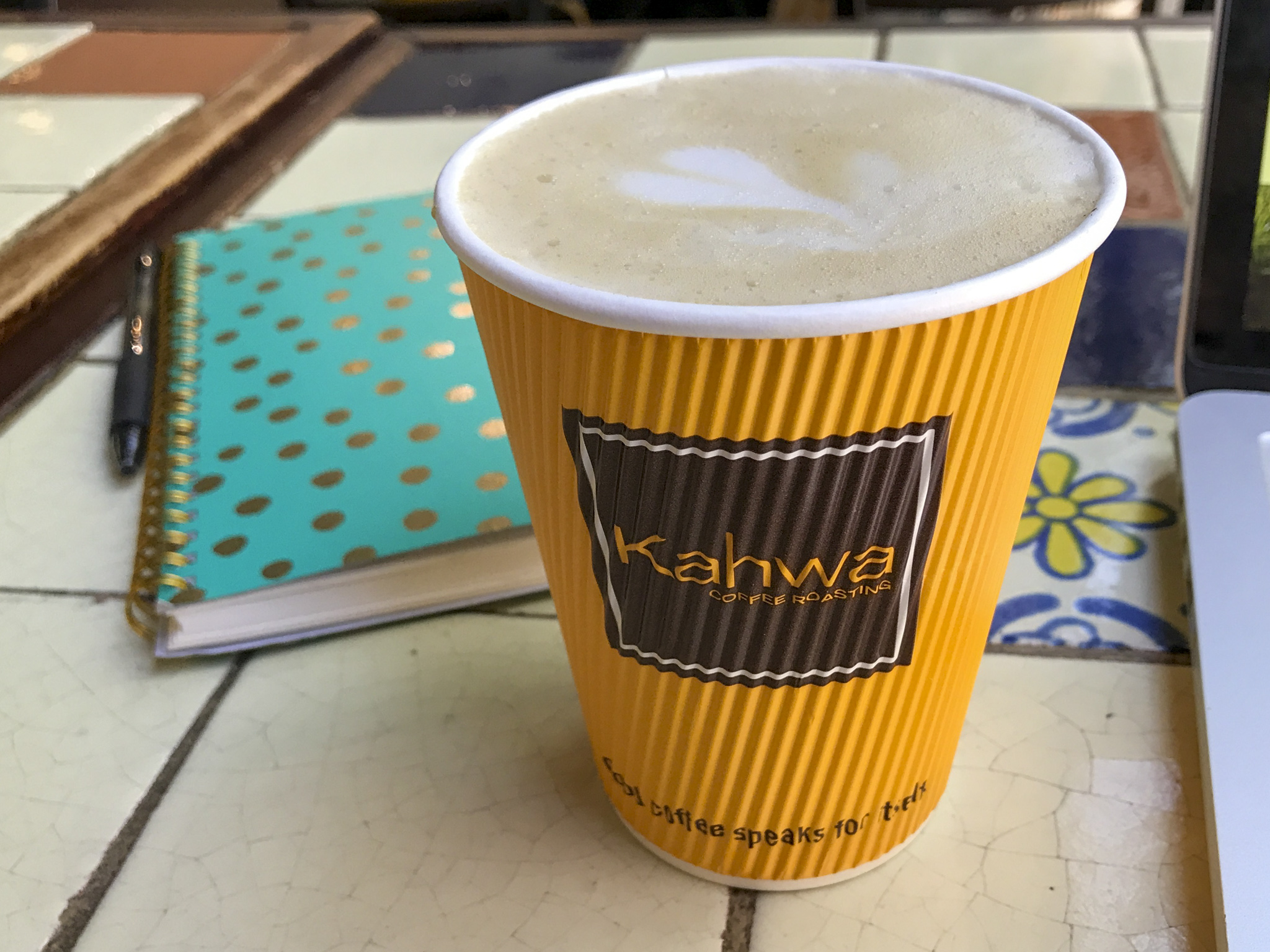 Saving one of my personal favorites for last! Out of all of the coffee shops on this list, I visit Kahwa the most. The coffee is of high quality, fresh, and the caffeine buzz is always fulfilled. They offer a variety of different roasts, depending on what your specific palate desires. I always go for the lighter roasts, but I'm slowly starting to like darker and more earthy roasts too. Though they source their beans from all around the world, they roast, package, and brew it daily locally. They've been around for 13 years and are growing rapidly because they are a staple in the Tampa Bay area and everyone knows it!
From a girl who 'grabs a coffee' multiple times throughout the week, I'm glad to have this many amazing options in the neighborhood. St. Pete is all about community and I hope that having a top list like this one encourages you to try a new local coffee shop next Sunday morning or for that mid-week pick me up. Comment below your favorite coffee shop if I didn't include it on this list, and I'll be sure to check it out!
(All photos by Haley Haman)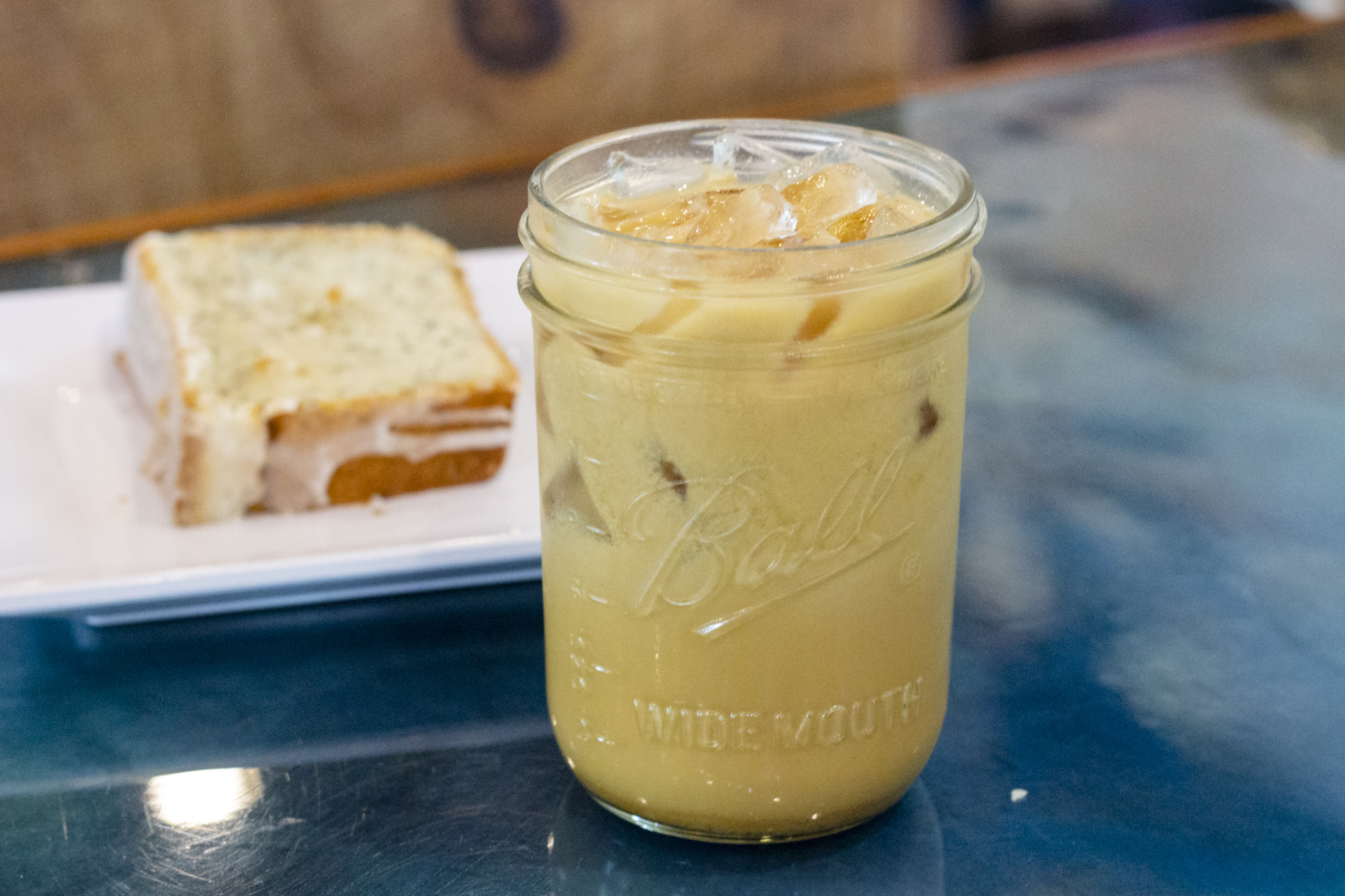 Readers Rating

Rated 4.7 stars




4.7

/ 5 (

Reviewers

)

Outstanding
---
St. Petersburg FL has some great local coffee joints. Here are the 10 best for 2019.