Abby Allen · Aug 1, 2019 · 8 min read
The St. Petersburg food scene is constantly blossoming with new concepts and restaurants that are eager to feed the hungry masses. To achieve success, new restaurants have to possess an "it factor" in order to separate themselves from the competition: like a fresh concept, signature dish, killer happy hour, prime location, etc.
Many, many fabulous new dining establishments opened their doors over the course of the year in our city. Each one different than the last, and a number of them with new and innovative methods and offerings for St. Petersburg. We comprised a list of 10 of the very best new additions- from fast casual, to fine dining. The restaurants are NOT ranked but are listed in order by zip code, and then alphabetically by each restaurant's name.
(Unless otherwise indicated, all photos by Lori Brown or Kevin Godbee, St. Pete Foodies)
(Editor's note: Someone from St. Pete Foodies actually visited all of these restaurants, took our own photos, and ate this food - unlike many other best-of lists, that are auto-generated, or pulled from Yelp reviews or Instagram.)
10 Best New Restaurants in St. Pete for 2019
1. Alto Mare Fish Bar
300 Beach Drive NE. #124
St Petersburg, Florida 33701
(727) 873-3427
Alto Mare Fish Bar Facebook Page
Alto Mare has been making waves in their elegant space on Beach Drive for a handful of months now. Owner's Kurt and Mary Cuccaro, who also own the famous Mazzaro's (and Annata next door), have made Alto Mare into a cozy escape with divine seafood options to appease the masses. Seafood isn't your jive? Worry not, as there are splendid meat and vegetarian options with notes of European flair available as well.

2. Bacchus
124 2nd Ave NE.
St Petersburg, Florida 33701
(727) 258-8566
Bacchus Website
Bacchus has had it "right" since their opening earlier this year; however, their new brunch offerings have truly elevated their appeal. That's right, not only does Bacchus have all of the components needed for the perfect Charcuterie and wine night, but they now also have a menu full of enticing options (like the Hashbrown Nest- pictured above, and Blinis Napoleon) to satisfy your Saturday morning cravings.
3. Brass Bowl Kitchen & Juicery
656 Central Ave
St Petersburg, Florida 33701
(727) 201-4400
Brass Bowl Kitchen & Juicery
With a chef-driven concept, fresh, organic ingredients and a cold press bar, to boot, it's no wonder why Brass Bowl Kitchen & Juicery has gained popularity with locals since their opening earlier this year. While Brass Bowl is a fast casual establishment, it boasts a much more elegant tune. The seafood used is responsibly sourced and line-caught, juices are fresh pressed in-house with a custom juicer, and the produce is local and organic. Additionally, each menu item is not only delicious, but equally as beautiful.
4. Datz
180 Central Ave
St Petersburg, Florida 33701
(727) 202-1182
Datz Website
Datz came onto the St. Petersburg food scene this summer with a bang! Residents of the city highly anticipated the opening of the St. Pete location, as the first Datz location in Tampa gained popularity-galore. Take just one peak at their menu, and it'll be quite apparent why folks flock to the new hot spot to satisfy comfort food cravings. Burgers with bacon-jalapeño mac n' cheese and doughnut "buns," Monkey Bread, and Stuffed Meatloaf are only a few of the indulgent delights to fall in love with from Datz.
5. The Library
600 5th Street S.
St Petersburg, Florida 33701
(727) 369-9969
The Library Website
The dining experience at The Library, located within the Johns Hopkins All Children's Hospital complex, but NOT in the hospital, is a gastronomic delight. The moment you walk through the doors, you know that you're in for a true culinary treat. The restaurant was brought to life by the owner's of Tampa's famed Oxford Exchange; therefore, it is no surprise that The Library was a hit from the get-go. The menu (lunch, brunch and dinner) offers a wide array of upgraded familiar favorites, such as: the BLT with fried green tomato, Blackened Fish Tacos (above), Steak Sandwich with shaved Sirloin, Avocado Toast and Spaghetti Bolognese, just to name an enticing few.
6. Pacific Counter
660 Central Ave S.
St Petersburg, Florida 33701
(727) 440-7008
Pacific Counter Website
Pacific Counter appears to be one of those restaurants that you just can't keep people out of- which is precisely why they're on this list (and of course, because of their exquisite bowls and rolls, of course)! Their fast-casual installation on Central Ave of both counter creations and create your own sushi bowls and rolls (hence, their term "Bowl it or Roll it") are comprised of only the highest quality ingredients. Additionally, they source their ingredients locally when possible and purchase all of their leafy greens and radishes from Brick Street Farms! Enjoy your bowl or roll in their luminous and welcoming space with their Sparkling Wine options, Kombucha, or Coconut Juice, straight from the Coconut!
7. Paul's Landing
501 5th Ave NE.
St Petersburg, Florida 33701
(727) 824-8007
Paul's Landing Website
To me, Paul's Landing can be defined as a genuine hidden gem. You aren't likely to walk directly by it, nor will you find any obvious signage, unless you're staying at The Vinoy. But when you make your way to Paul's, it's something like uncovering a secluded oasis. Paul's offers wonderful indoor seating options, but the outdoor seating (when the weather cooperates and it isn't too hot) is the premium seating preference, with lovely views of downtown and the water. The food can be described as fresh, local and ingenious with dishes like Shrimp Toast, Smoked Wings, grilled Whole Fish and other enticing land and sea options.
8. Green Light Sushi Bar (Has Permanently Closed)
229 62nd Ave N.
St Petersburg, Florida 33702
(727) 800-6607
Green Light Sushi Bar Facebook Page
Speaking of  "off the beaten path" establishments, Green Light Sushi Bar is about as unassuming as they come, but 100% a must-try. It's undoubtedly a dive, but the sushi offerings and laid back vibe are certain to keep you coming back for more. Not only can you order from a wide variety of different specialty rolls, like the Ooh La La with Roast Duck, Foie Gras and Caviar, but items on their menu also include, but are not limited to: Nigiri and Sashimi, Cucumber Wraps, Rice Bowls and even CBD infused coffee and tea. Surely I must've piqued your interest by now!
9. WEPA Cocina de Puerto Rico
22149 3rd Ave S.
St Petersburg, Florida 33712
(727) 420-7832
WEPA Website
WEPA, which is a word for jubilation that is commonly used by Puerto Ricans, is busy serving up traditional Puerto Rican Fare in the Warehouse Arts District. Owner, Jean Totti, knew what he was doing when he opened the restaurant in the Spring, as Puerto Rican fare in the area is tough to come by. Jean was born and raised in San Juan, Puerto Rico, and his passion for food has been inspired by generations of handwritten family recipes.
What does authentic Puerto Rican cuisine consist of? Think Roasted and Fried Pork, Plantain Mofongo, and Tostones, and sides, such as Black Beans and Rice. The food has a delicious element of comfort that I am totally here for.
10. Sophia's Cucina & Enoteca
2349 Central Ave
St Petersburg, Florida 33713
(727) 440-7764
Sophia's Cucina & Enoteca Facebook Page
Sophia's Cucina & Enoteca is the product of Kelly and Alex Rodriguez, who also own the ever-popular Lolita's Wine Market. In Italian, the name translates to Sophia's Kitchen and Wine Bar and it pays homage to a restaurant they owned just outside of Columbus, OH called Luce Enoteca. Upon visiting for the first time, we knew that our taste buds were in for a thrill! The menu boasts exciting Italian dishes that possess modern flair, with a focus mainly on small plates to keep dishes at an approachable price point. During your visit, may I recommend the Wagyu Carpaccio, or the Lasagna, which is easily some of the best in town! Not only is their food menu thrilling, but their cocktail offerings are equally as riveting, too.
While the above restaurants were picked as the 10 best, below is a list of additional new and exciting spots that hit the scene this year, or late last year.
11 Chicks Yummy Creations
199 Dr M.L.K. Jr St N
St. Petersburg, FL 33701
(727) 678-1427
11 Chicks on RestaurantJ
BENTO Asian Kitchen + Sushi
320 3rd St S.
St Petersburg, Florida 33701
(727) 317-5533
BENTO Asian Kitchen + Sushi Website
The Bier Boutique
465 7th Ave N.
St Petersburg, Florida 33701
(727) 827-2691
The Bier Boutique Website
The Big Catch at Salt Creek
1500 2nd St S.
St Petersburg, Florida 33701
(727) 289-8080
The Big Catch at Salt Creek Facebook Page
The Crafty Squirrel
259 Central Ave
St Petersburg, Florida 33701
(727) 898-4888
The Crafty Squirrel Website
Flatbread & Butter
497 7th Ave N.
St Petersburg, Florida 33701
(727) 329-8698
Flabread & Butter Website
Grand Hacienda
399 11th Ave N.
St Petersburg, Florida 33701
(727) 256-9770
Grand Hacienda Website
The Left Bank Bistro
1225 Dr. M.L.K. Jr. St. N
St Petersburg, Florida 33701
(727) 256-1691
The Left Bank Bistro Website
Renzo's
104 2nd St. S.
St Petersburg, Florida 33701
(727) 851-9983
Renzo's Website
Tropez
437 Central Ave
St Petersburg, Florida 33701
No phone yet
Tropez Website
Salty J's
35645 4th St. N.
St Petersburg, Florida 33703
(727) 485-8978
Salty J's Website
Pineapple Espresso
3045 Dr. M.L.K. Jr. St. N.
St Petersburg, Florida 33704
(727) 202-8862
Pineapple Espresso Facebook Page
The Hideaway Pizza Pub (Permanently Closed)
3901 6th St. S.
St Petersburg, Florida 33705
(727) 914-3465
The Hideaway Pizza Pub Website
No Vacancy
937 Central Ave
St Petersburg, Florida 33705
(727) 308-7878
No Vacancy Website
Poppo's Taqueria
1033 Central Ave
St. Petersburg, FL 33705
(727) 289-1121
Poppo's Taqueria Website
The Twisted Indian
1113 Central Ave
St. Petersburg, FL 33705
The Twisted Indian Website
German Knödle
951 Central Ave
St Petersburg, Florida 33706
(727) 631-2106
German Knödle Website
Baba on Central
2701 Central Ave
St Petersburg, Florida 33713
(727) 954-3406
Baba on Central Website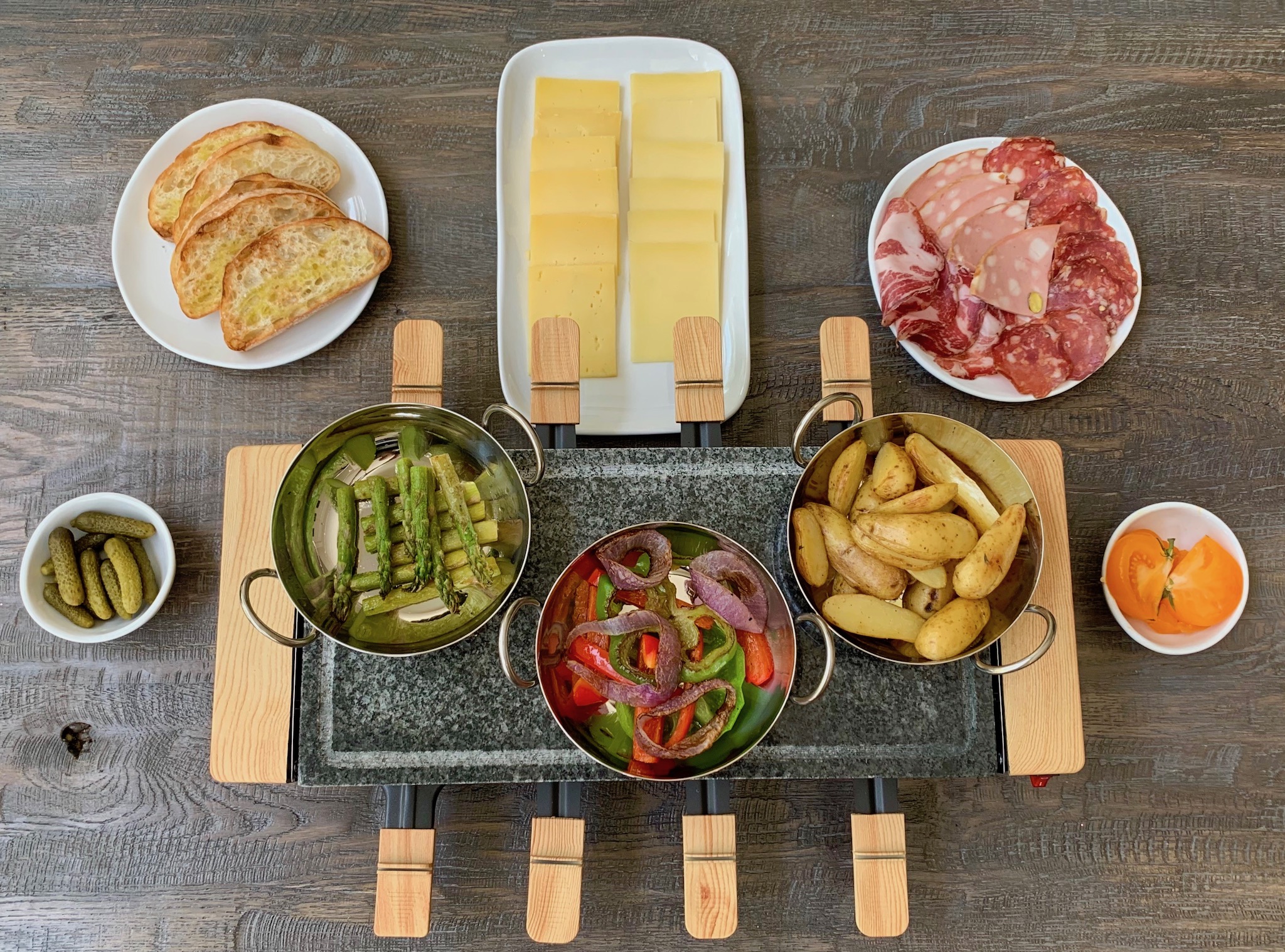 Readers Rating

Rated 5 stars




5

/ 5 (

Reviewers

)

Spectacular
---
St. Petersburg Florida's residents chose the best restaurants where the locals go to eat.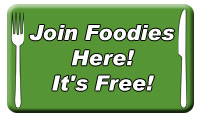 DISCLAIMER: Kevin, Lori, Abby, Haley, Lindsey, & Alexia do not dine anonymously (this would be impossible) and we sometimes get free food (though never expected). However, we dine with the locals and we support our own. You will always get honesty in a respectful manner.

PLEASE NOTE: Reviews reflect a certain moment in time. Some restaurants stay extremely consistent over many years, and some change for the better or worse. Some things that may change are: chefs, recipes, food suppliers, ingredients, philosophies. We always hope that you have the same good, or great experience we had.