I like to end all things on a good note, so this one will start with the somewhat negative.
Everyone is going to hate me because Bodega didn't make the top 5 list of Cuban Sandwiches.
People are going to go insane.
I will probably have to go into the witness protection program, but Bodega's Cuban did not win my heart, or taste buds.
Lots of people rave and rave and rave about the Cuban Sandwich at Bodega, but my experience last week had me concluding that the sandwich was good … almost very good. Some have proclaimed it the best in all of Tampa Bay.
We decided a long time ago that we don't write negative reviews, but with the massive popularity of this sandwich, I feel compelled to explain.
This is one of the parts of the process of making these lists that you don't normally know about. The items we ate that didn't make the list. There's a lot more eating going on than you realize. (Don't even ask me about one of the chilis I ate last week. I'm still scarred.)
On Bodega's Cuban, the bread is great! It comes from Casino Bakery in Ybor City. Everything else is made from scratch at Bodega, and they do use high quality ingredients.
The pork seemed like very good quality—thick, meaty pieces—but it was unfortunately dry. There was no mustard. Bodega uses mayo – one that turned thin and watery when the sandwich was pressed. George (the owner) says they don't use mustard or salami because he thinks it overpowers the pork. Mustard is the traditional condiment, and mayo is an option, but it is frowned upon by traditionalists.
I don't take off points for no salami, but I do add points if a sandwich includes it. More on that at the end.
I felt that the pickles were too mild, like they hadn't finished fermenting yet.
I really missed the sourness that the mild pickles didn't deliver, and the vinegar sting that was absent since there was no mustard.
Dry pork can be fixed, but the style of this sandwich is not for me. Sorry folks.
Here it is below. It looks good, and it is. Go try it, and some of the other really good Cuban food at Bodega.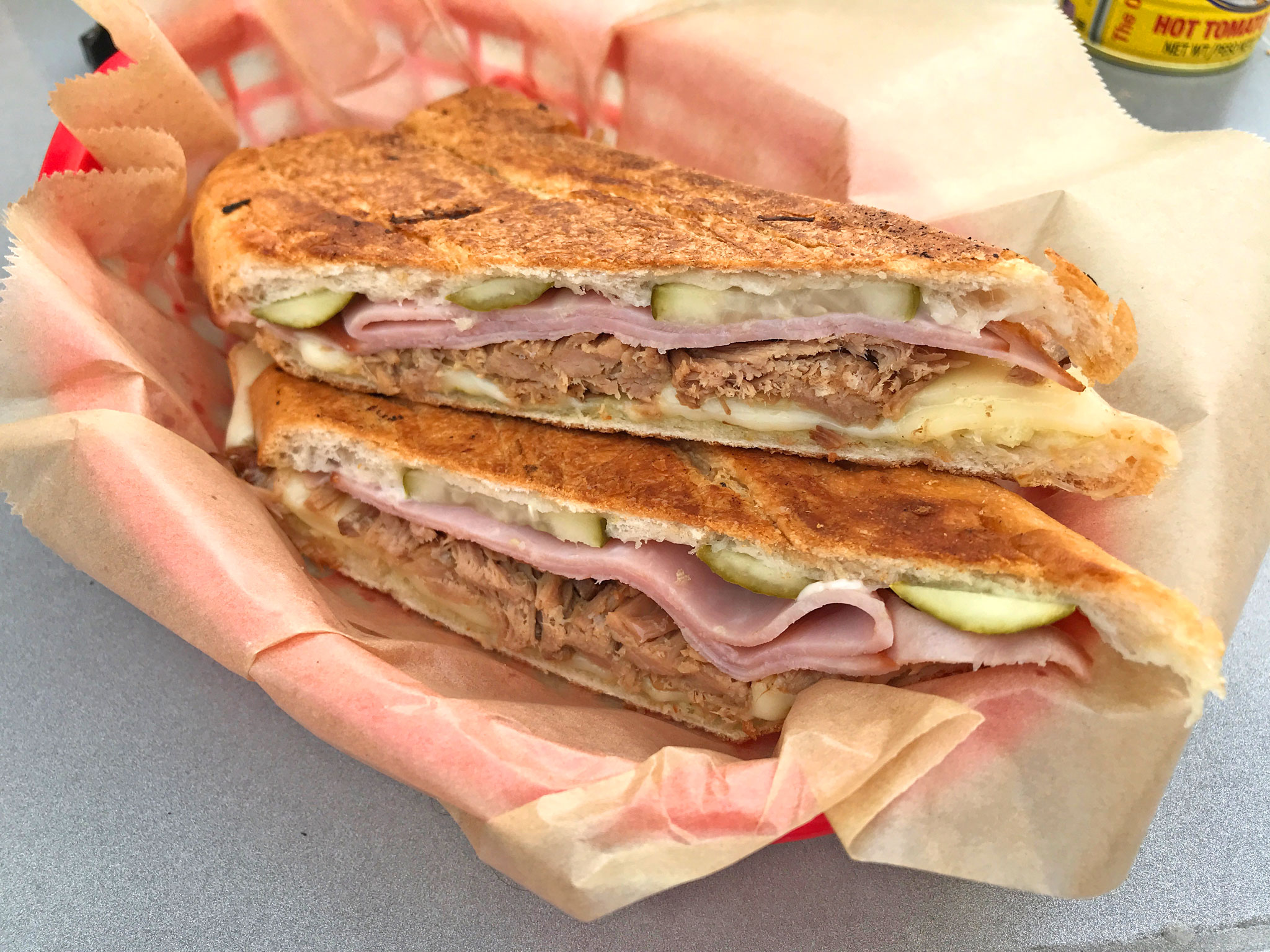 The second runner-up that is also quite popular is Pipo's. (We do listen to what others are saying.) This is another one that people go crazy for, that I thought was good. Pictured below from the location at The Manhattan Casino. Yay for salami, and mustard! Pipo's, like Bodega, also has some other great Cuban food.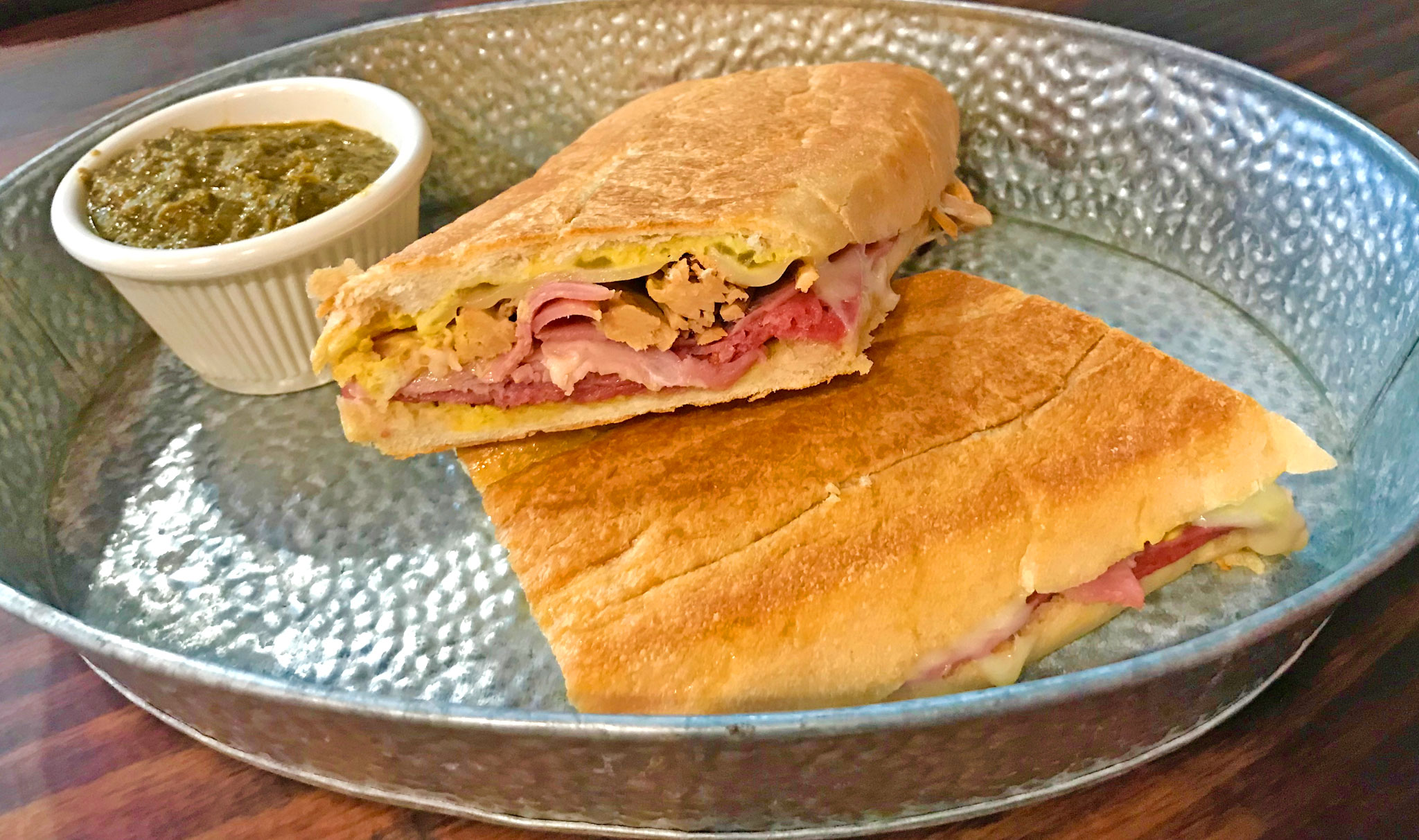 Before we get into the list, an important thing you should be aware of is that there are other publishers of "best of lists" that do not actually go to the establishments, or actually eat the food.
We absolutely DO. (How can anyone recommend something they never experienced?)
Unfortunately, we've seen it a lot—from national and local publishers. We are also aware of a local publisher that offers paid placement in best-of-lists. There is no paid placement here.
I PERSONALLY ATE ALL OF THESE SANDWICHES, AND WENT TO ALL OF THESE PLACES, AND THESE ARE ALL OUR PHOTOS.
Here are the 5 Best Cuban Sandwiches in St. Pete for 2019 – Ranked
1. No Vacancy
No Vacancy
937 Central Ave
St. Petersburg, FL 33705
(727) 308-7878
https://novacancydtsp.com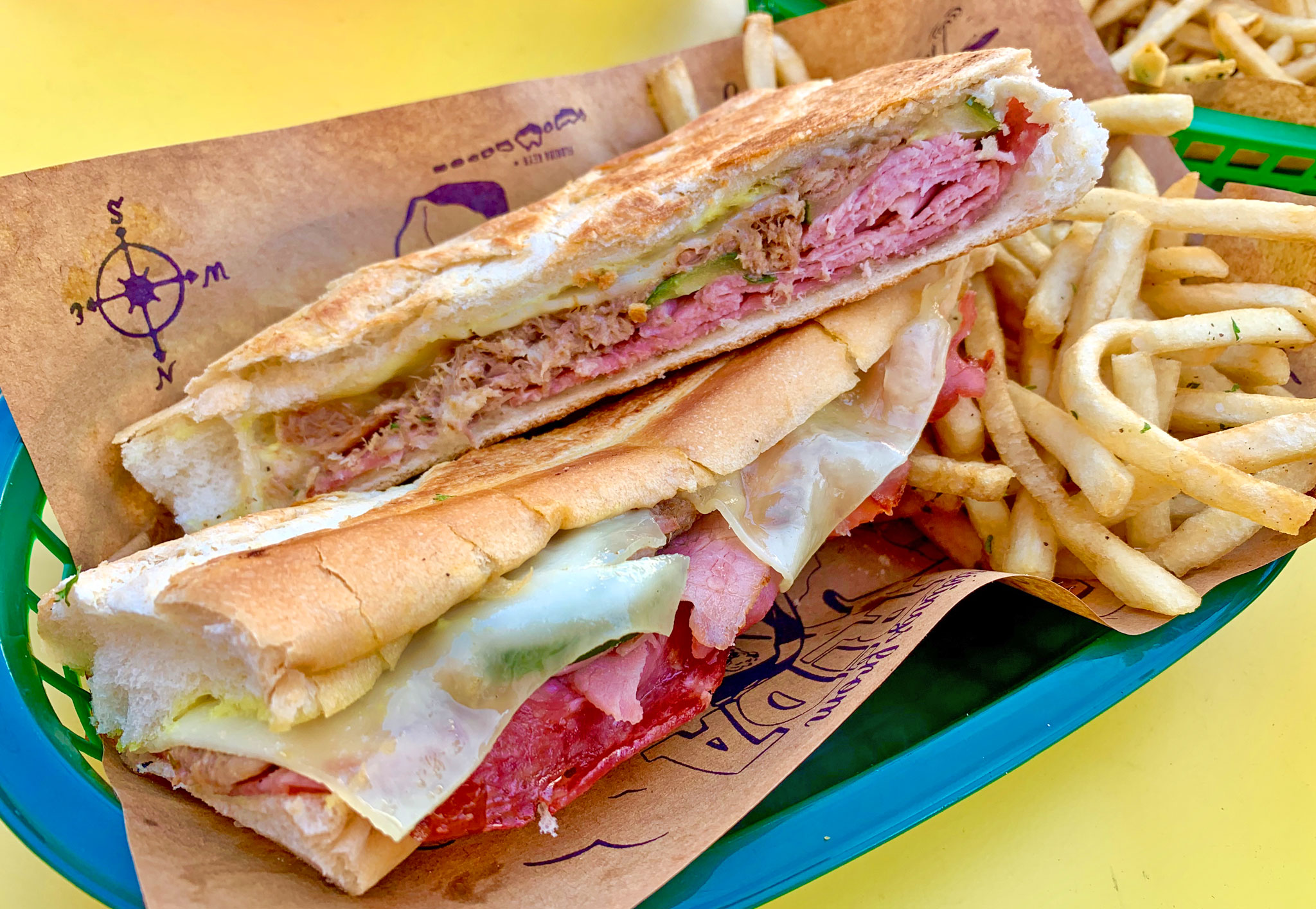 Cubano – Ham, Mojo Pork, Salami, Swiss, Pickles, Mustard Aioli, Cuban Bread.
Yep. It's that good that it gets numero uno! Savory deliciousness, crunchy, chewy flavor explosion in your mouth.
2. The Galley
The Galley
27 4th St North
St. Petersburg, FL 33701
(727) 575-7071
http://thegalleystpete.com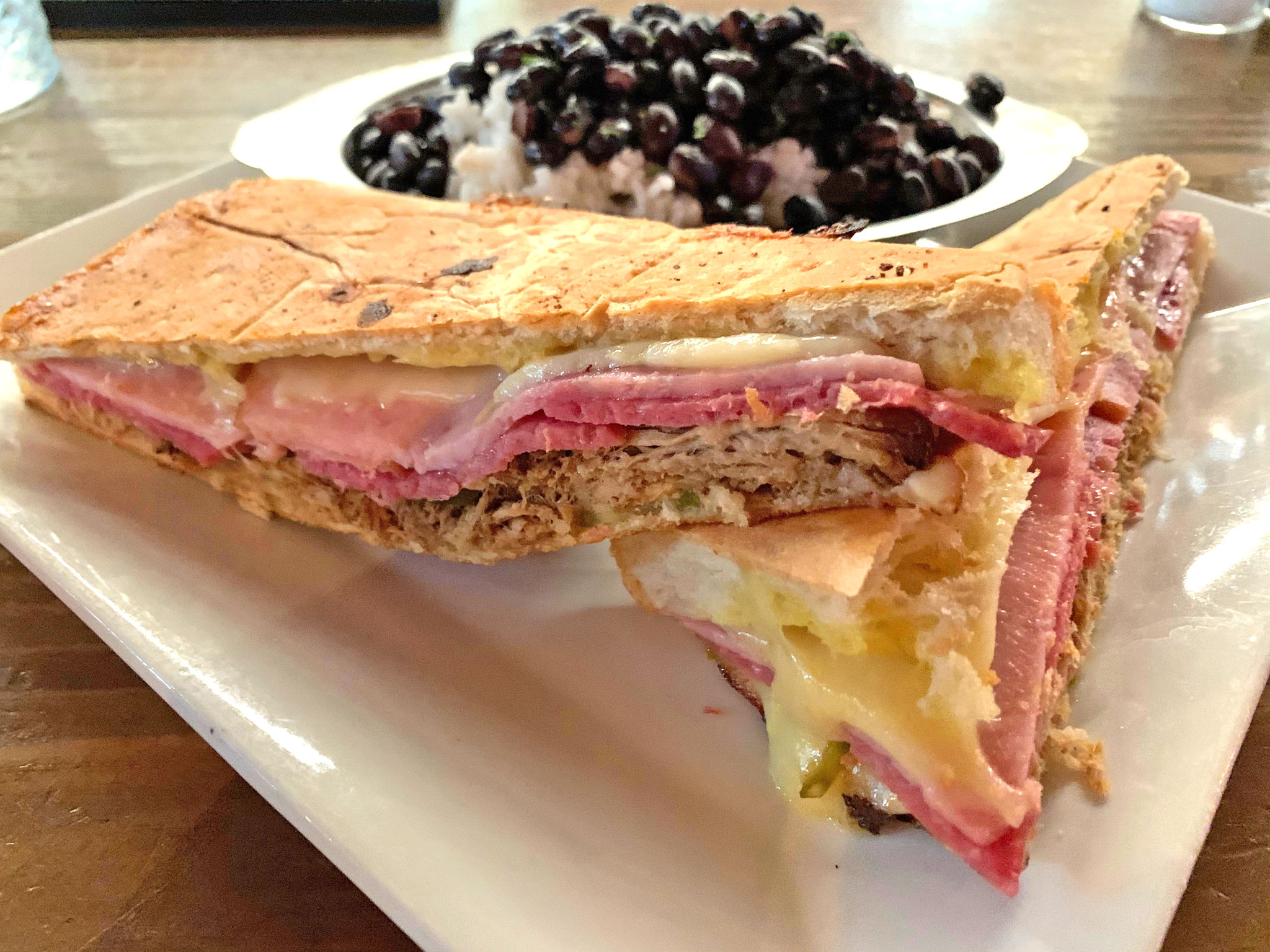 The Galley's Cuban Sandwich is excellent – Mustard Aioli, Tender Mojo Pork, Ham, Salami, House Pickles and Havarti Cheese on Real Cuban Bread. The accompanying black beans and rice are also superb.
3. The Lure
The Lure
661 Central Ave
St. Petersburg, FL 33701
(727) 914-8000
https://thelurestpete.com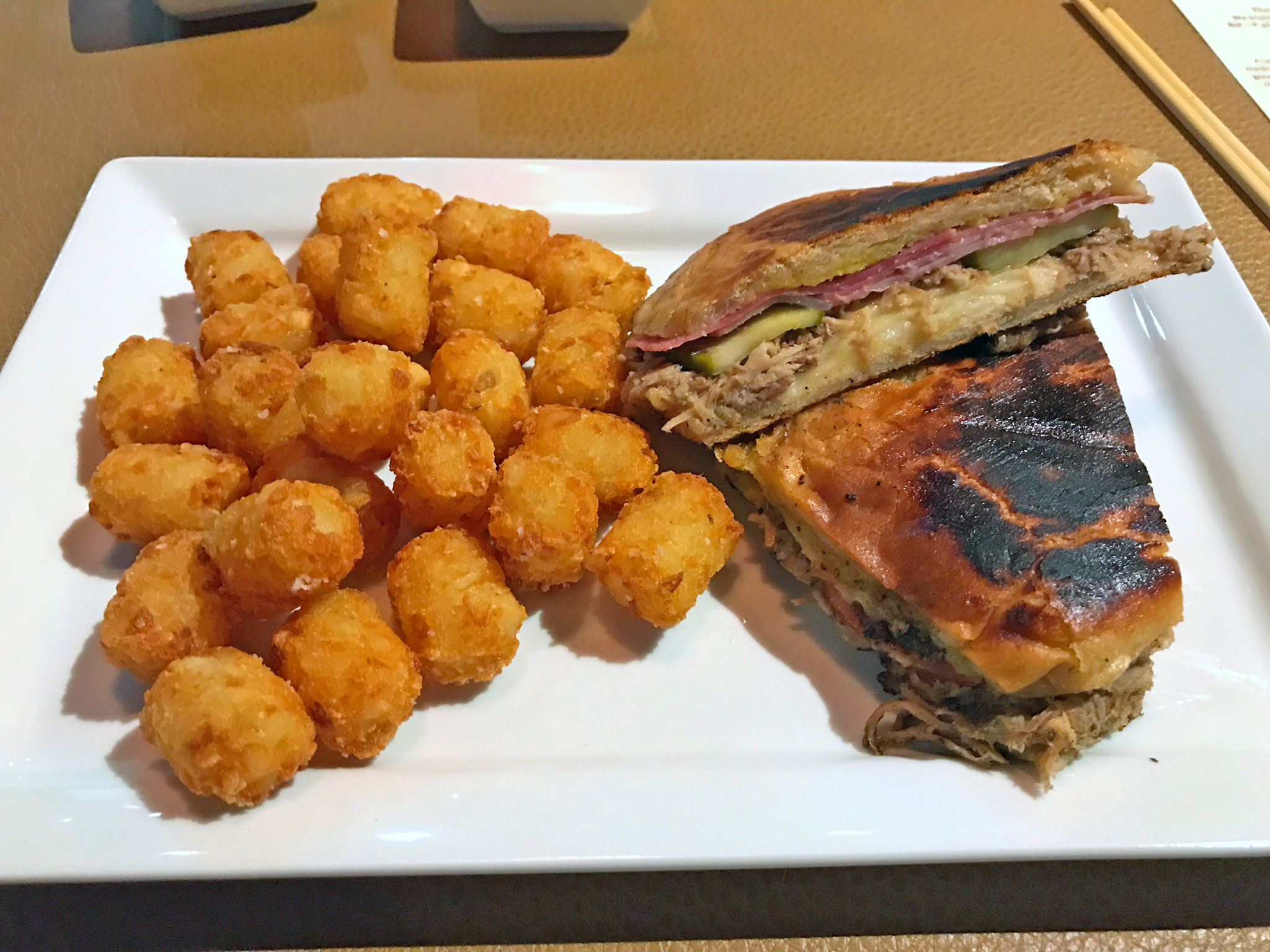 The Nod – Mojo marinated pulled pork, Genoa salami, and swiss on Cuban bread, pressed and dressed with pickle and dijonnaise.
The Nod, is named as such because it is a nod to the Cuban Sandwich. Chef Kevin told us that there are so many Cuban sandwiches out there, and so many disputes as to who has the best one, that The Lure decided to NOT do a Cuban, but to rather do a twist on one.
The main difference from the traditional Cuban is that the pork is pulled / shredded rather than sliced pork, and the dressing is dijonnaise, instead of mustard.
The pressing is nicely done, and I liked the char on the bread, and the overall flavor. It is a more mild version, a little smoother, and less sharp than a traditional Cuban.
4. The Burg Bar & Grill
The Burg Bar & Grill
1752 Central Ave
St. Petersburg, FL 33712
(727) 894-2874
http://theburgbar.com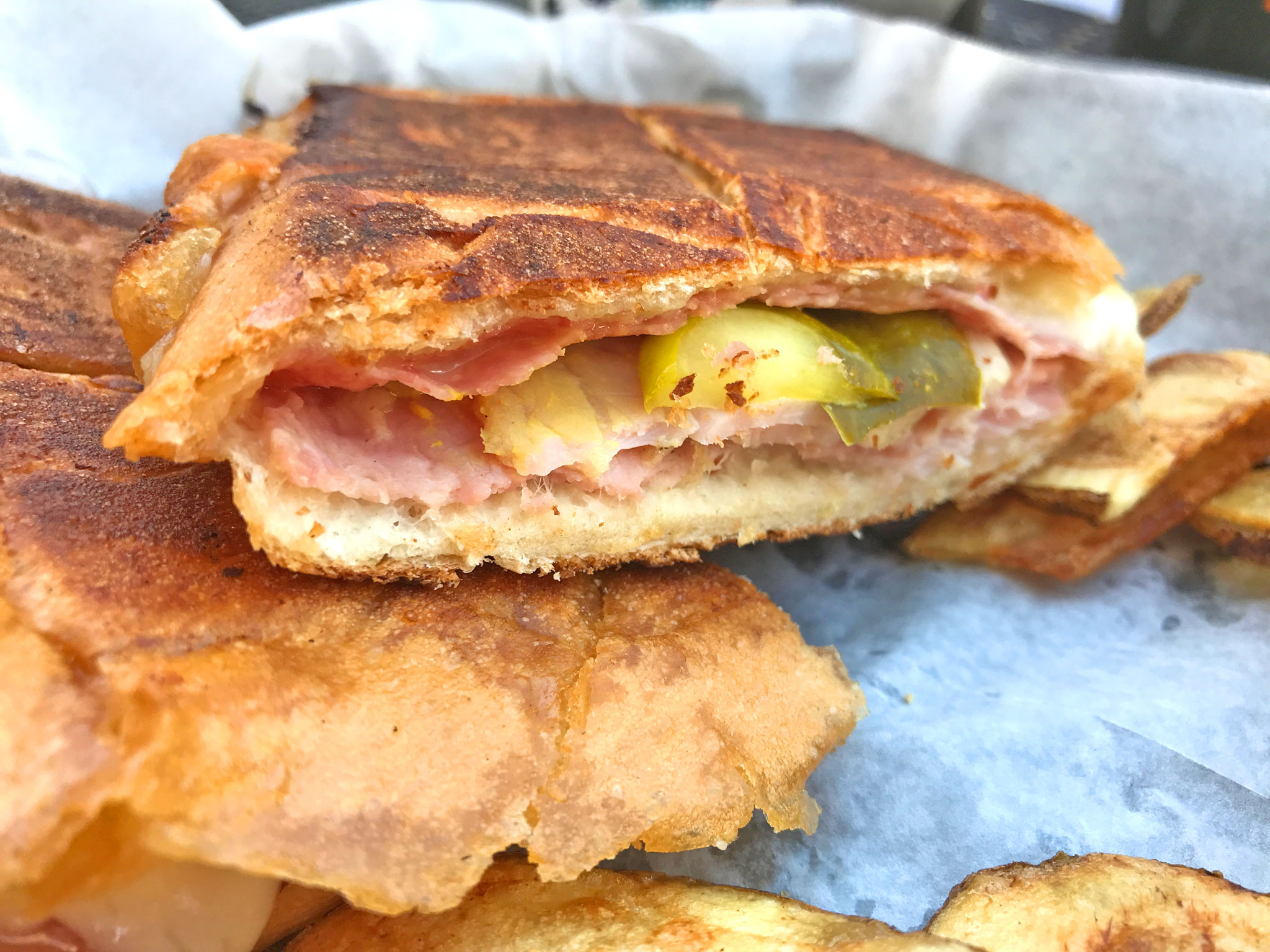 The Burg Cuban Sandwich – Ham, Pork, Salami, Swiss, Pickles, Mustard, Mayo.
It's super delicious!
5. Stillwaters Tavern
Stillwaters Tavern
224 Beach Dr NE
St. Petersburg, FL 33701
(727) 350-1019
https://stillwaterstavern.com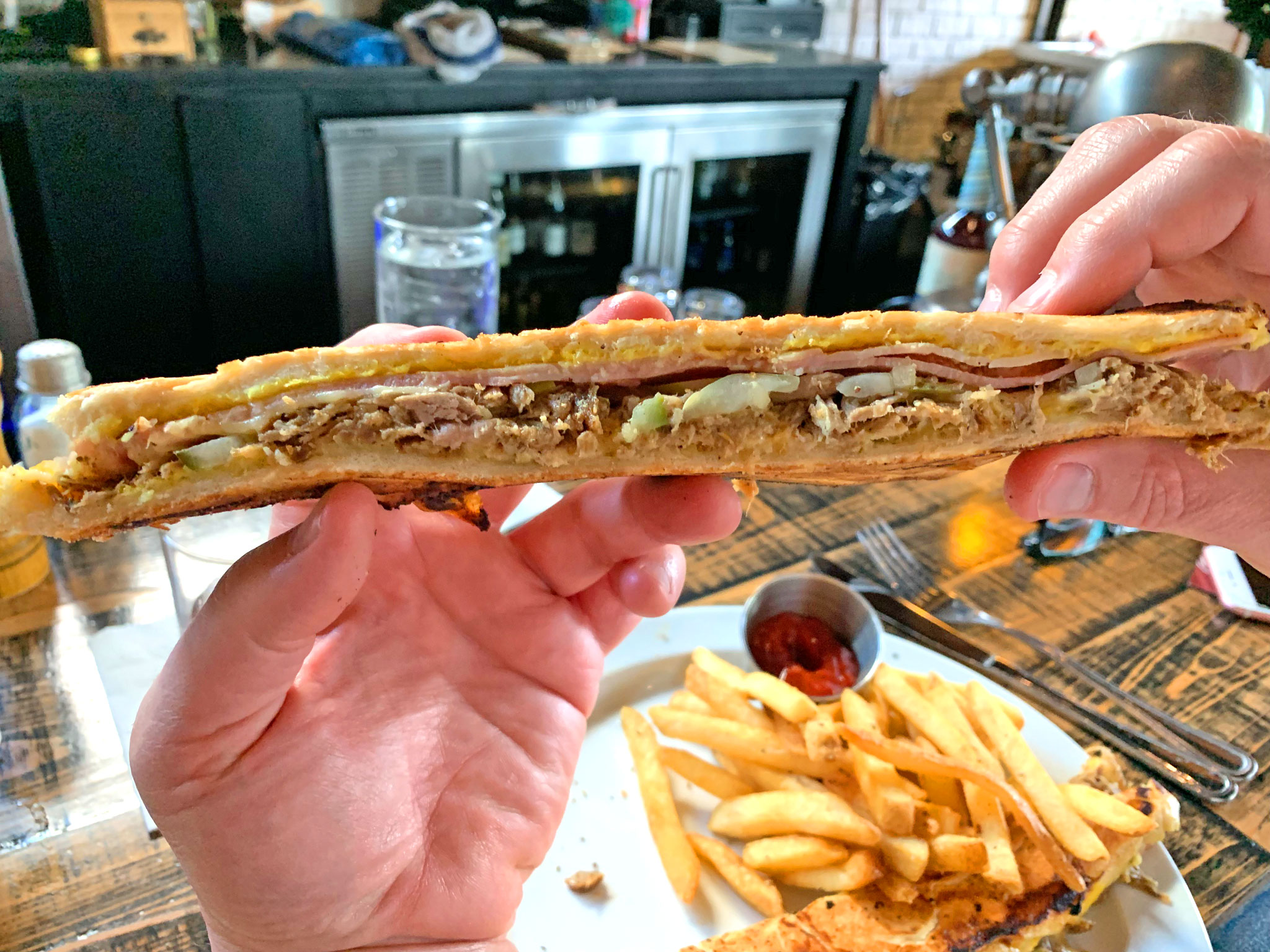 Cuban – Smoked Ham, Slow Roasted Fried Mojo Pork, Pickle Apple Slaw, Swiss Cheese.
Stillwaters has the only sandwich that made the list that doesn't have salami, and they change it up with the pickle apple slaw. It's delectable, full of flavor, longer and pressed thinner – just superb!
---
Salami or No Salami?
The Cuban Sandwich was invented in Ybor City in the late 1800s by Cuban immigrants with some influence from Italian immigrants. The original included a Spanish dried sausage that was later replaced with salami.
Later, when Miami picked up on the Cuban Sandwich, they left the salami off. Oddly, ironically, and likely because of the larger population, the Miami version is the more popular one. Because of this, many people think that the Miami version without salami is the true one, but it is not.
I think that if you are in the Tampa Bay area making Cubans, that the salami should be there. There's a great article with more details on Today.com
Please tell us your favorite Cuban Sandwiches in the comments below.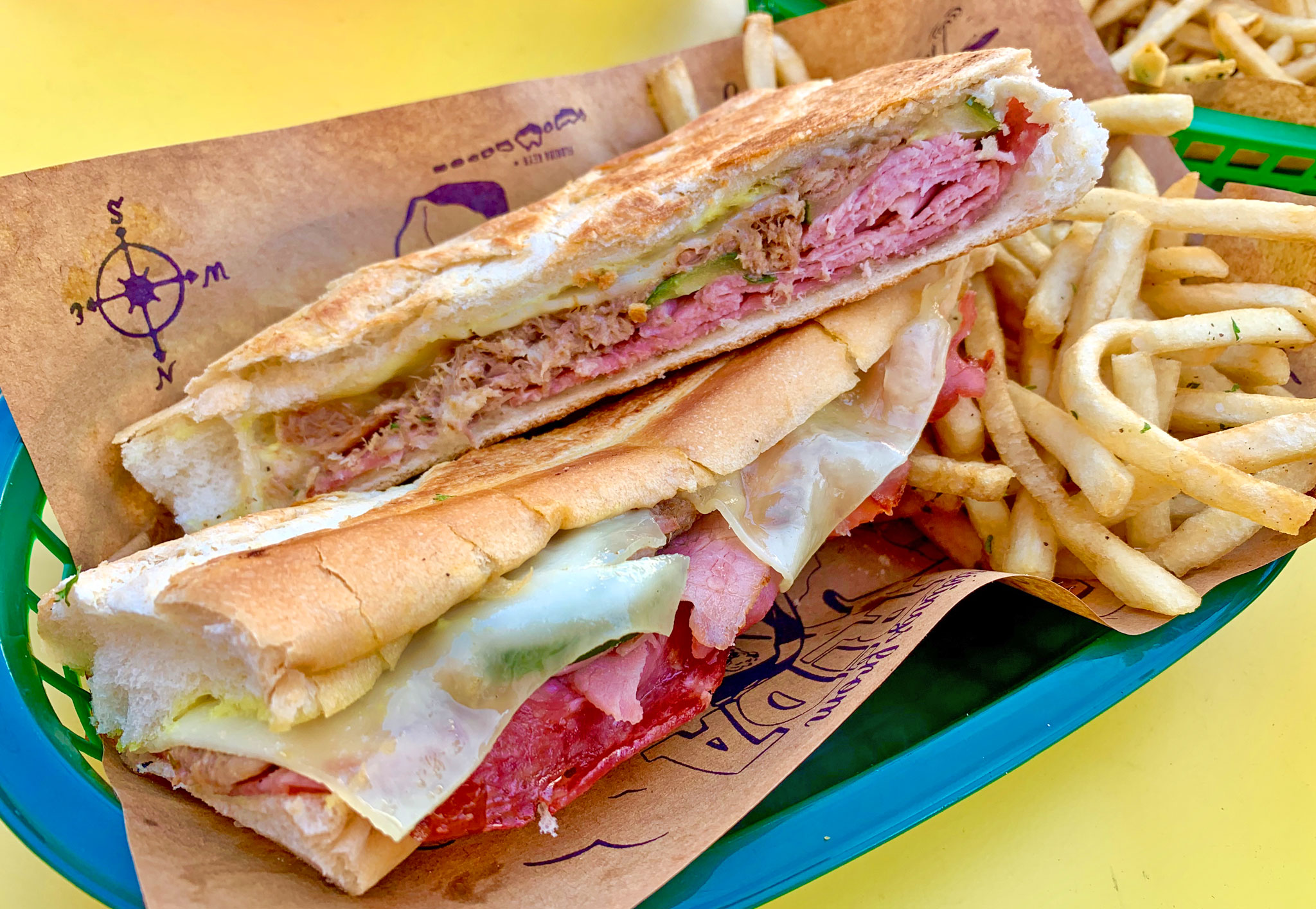 Readers Rating

Rated 4.6 stars




4.6

/ 5 (

Reviewers

)

Outstanding
---
The Cuban Sandwich was invented in Ybor City (Tampa) by Cuban immigrants, with some influence from the Italians in the area in the late 1800s / early 1900s.