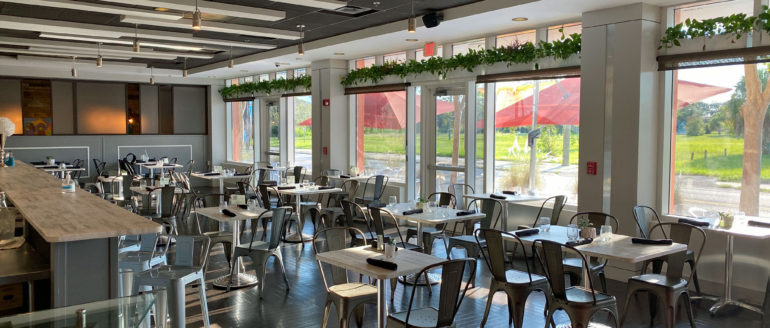 Back in 2013, The Historic Manhattan Casino's first floor was home to Sylvia's Soul Food Restaurant. That ended in 2016. In 2018 Vincent Jackson, Ramon Hernandez and Mario Farias opened Callaloo. It was later transformed into 22 South Food Hall in April 2021. Unfortunately, the hall's majority owner, former Tampa Bay Buccaneers receiver Vincent Jackson, died in February 2021. The hall was forced to close in July after Jackson's trust no longer wanted to be involved in the project.
22 South Food Hall is officially back open, today October 1, 2021.
Enter the Urban Collective, which includes Dan Soronan – past restauranteur, and expert in licensing & permits for bars and restaurants, and one of the best international consultants for restaurants, hotels, and resorts worldwide, Louie Spetrini.
You may remember Louie as the GM and co-owner of Nueva Cantina before it was sold in December 2020.
A couple of other names you might recognize are Chef Ted Dorsey, and restaurateur Jason Griffin. Ted and Jason are partners in The Mill Restaurants, and Nash's Hot Chicken.
The concept of an incubator, mentoring space where operators can eventually move on into their own brick & mortar locations remains.
Previously, the hall had seven concepts. They were going to re-launch with five, but for some reason, Irie Mon bailed at the last minute. I only mention this as other outlets have said that Irie Mon was included, but they are not.
Here are the four current concepts with Betterway BBQ still hanging in there from the beginning. There's also Louie's Italian Eatery (franchised to the food hall by Spetrini), Harper's Hamburgers and Scratch (both franchised from Dorsey and Griffin). They will be open for  breakfast, lunch, and dinner starting at 9 am everyday, but closed on Sunday. (Full hours of operation can be found at the bottom.)
I had the opportunity to try some of the food, and to talk to a few of the owners and operators, but first the food. First is Louie's Italian Eatery.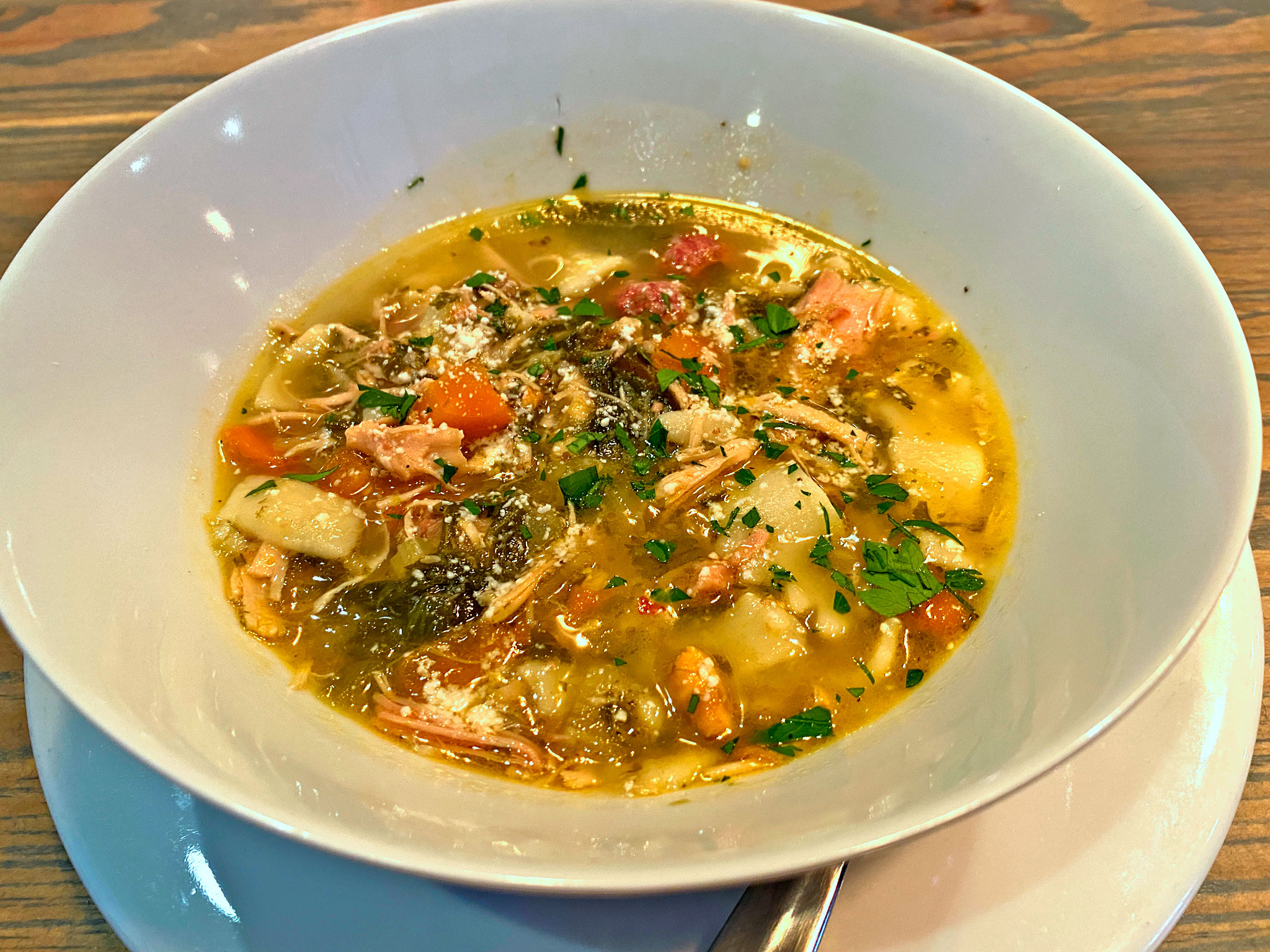 Italian Wedding Soup – fresh vegetables, shredded chicken, mini meatballs, escarole & pasta in a slow cooked chicken broth topped with parmesan cheese. It was one of the best I have ever had.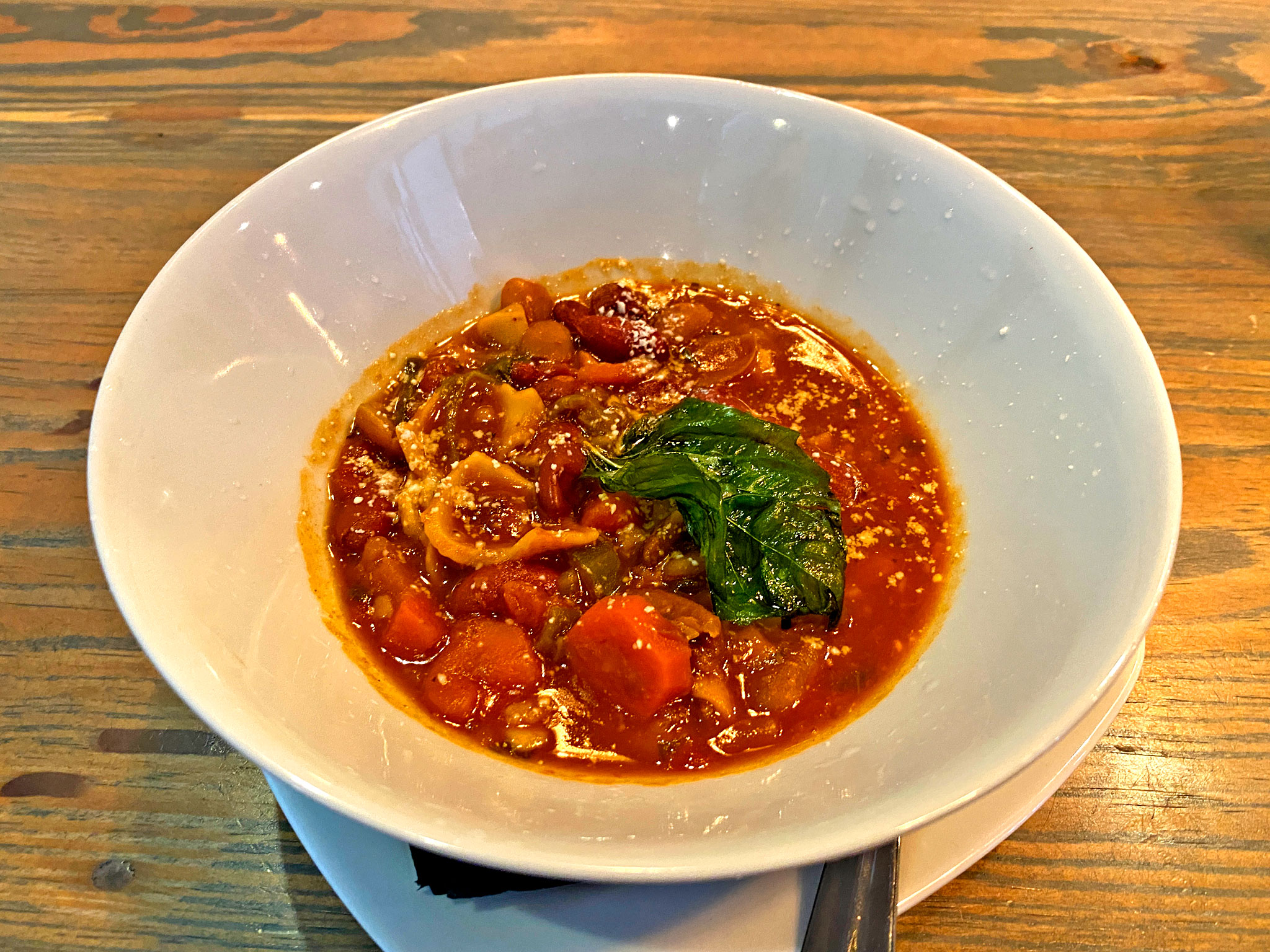 Since I loved the wedding soup so much, even though it wasn't on my tasting menu, Louie had me try the minestrone soup, and it was spectacular as well.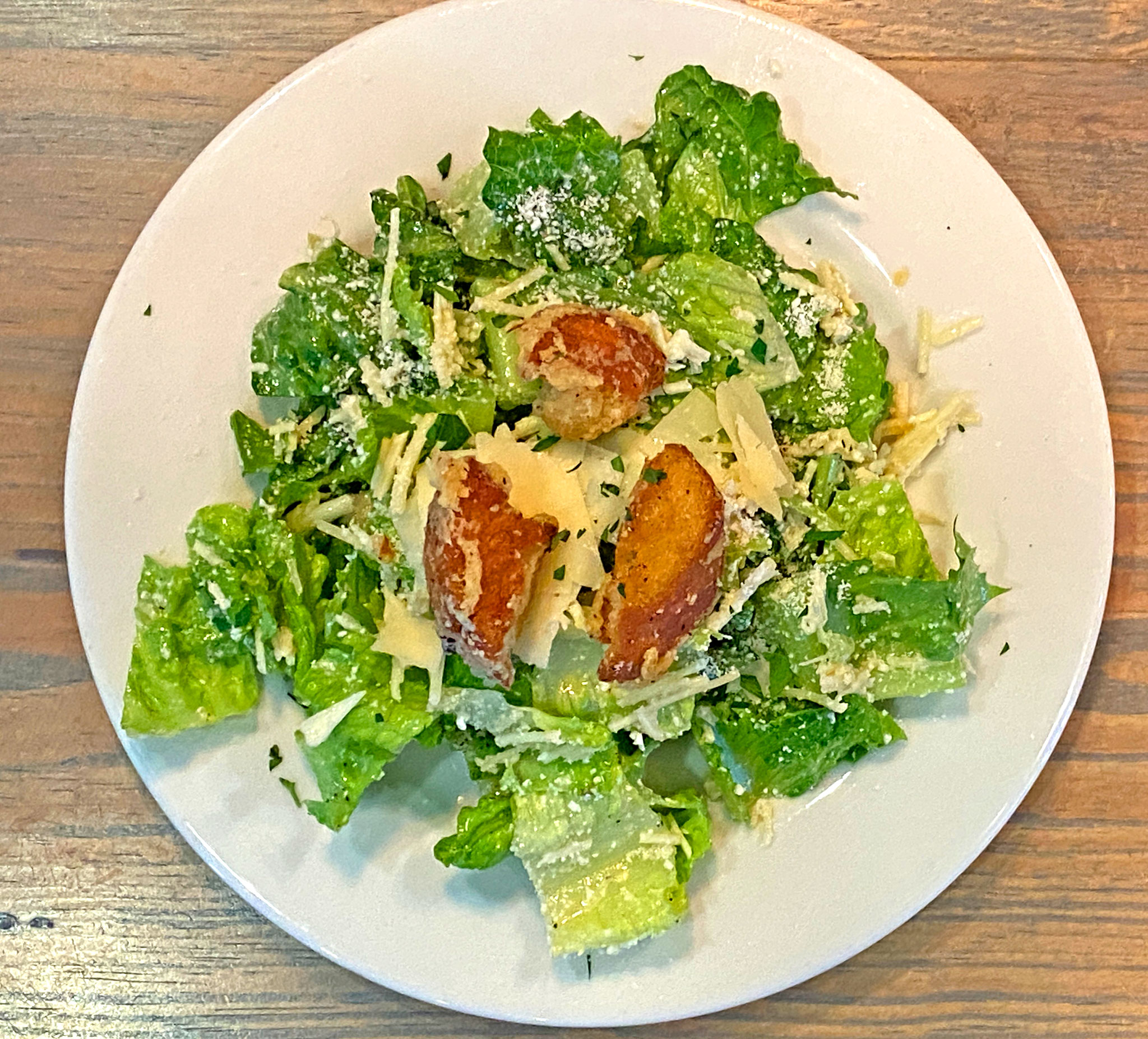 Caesar Salad – romaine lettuce, shaved parmigiano-reggiano, garlic croutons, and house made caesar dressing. Not only is the dressing made from scratch, but the croutons are made to order.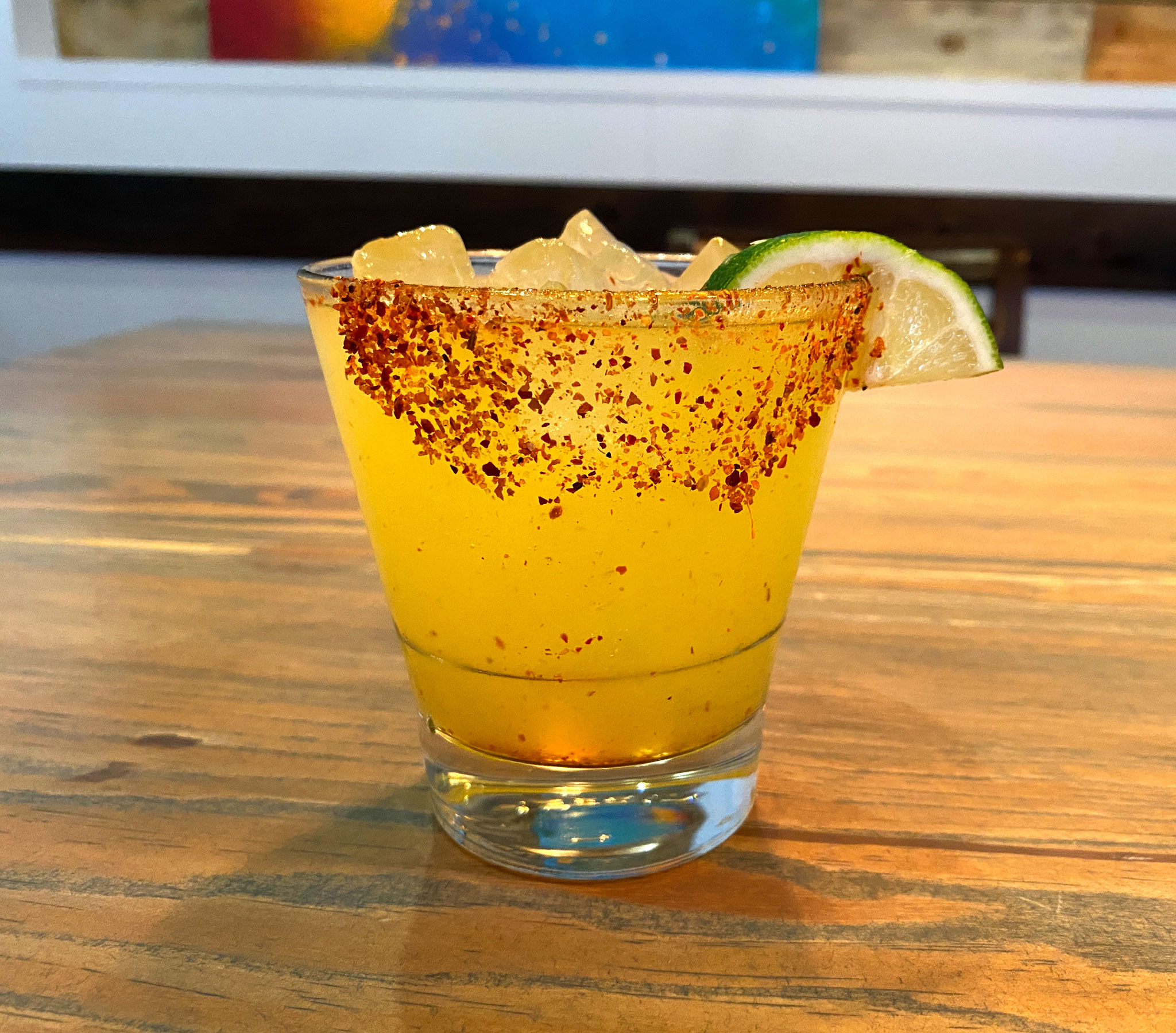 I asked if the Manhattan Margarita has mezcal since it was so smokey. It does not. It is tequila, and they smoke the glass.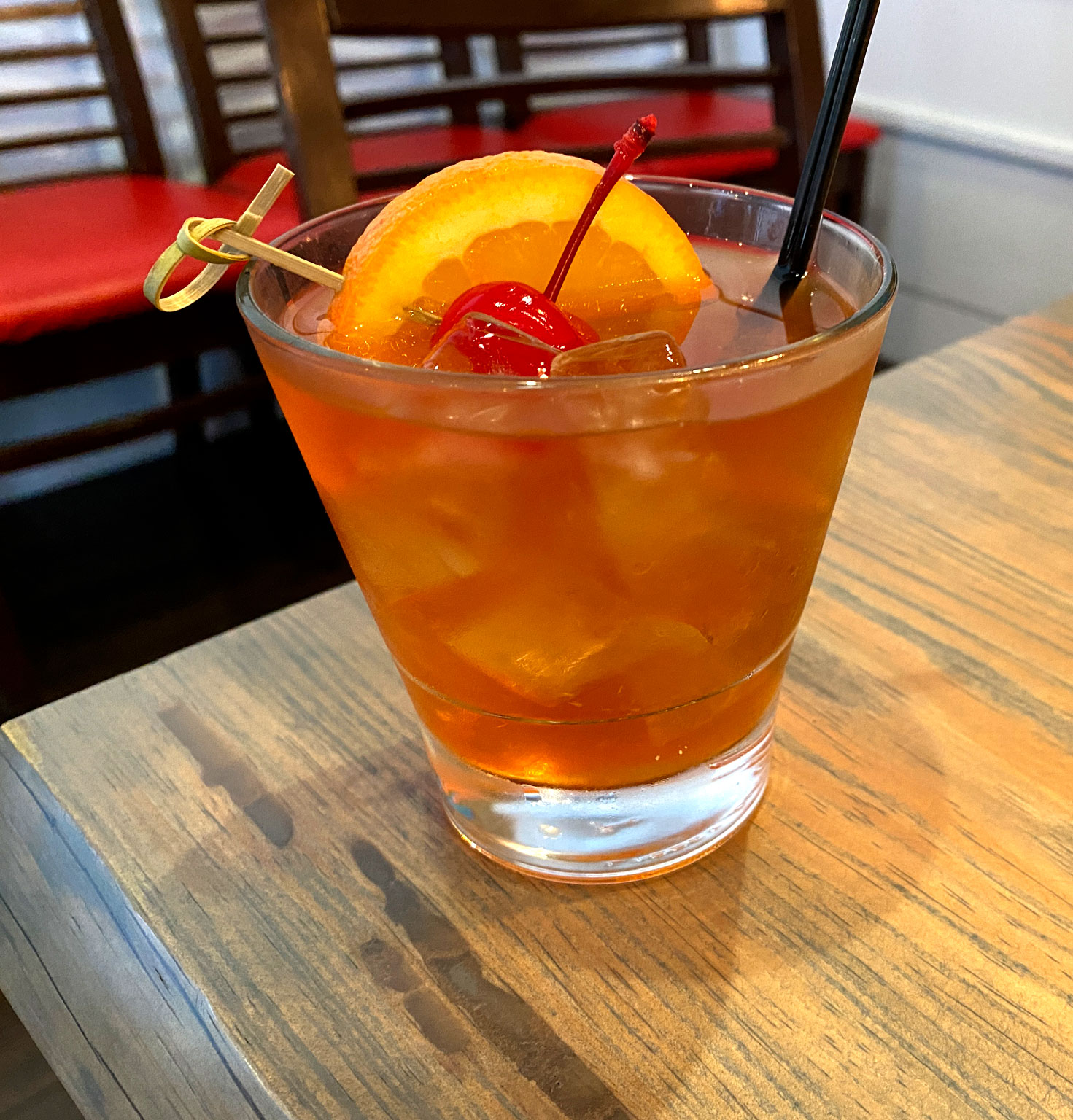 The Historic Old Fashioned was a little less sweet than your typical Old Fashioned, which I appreciated.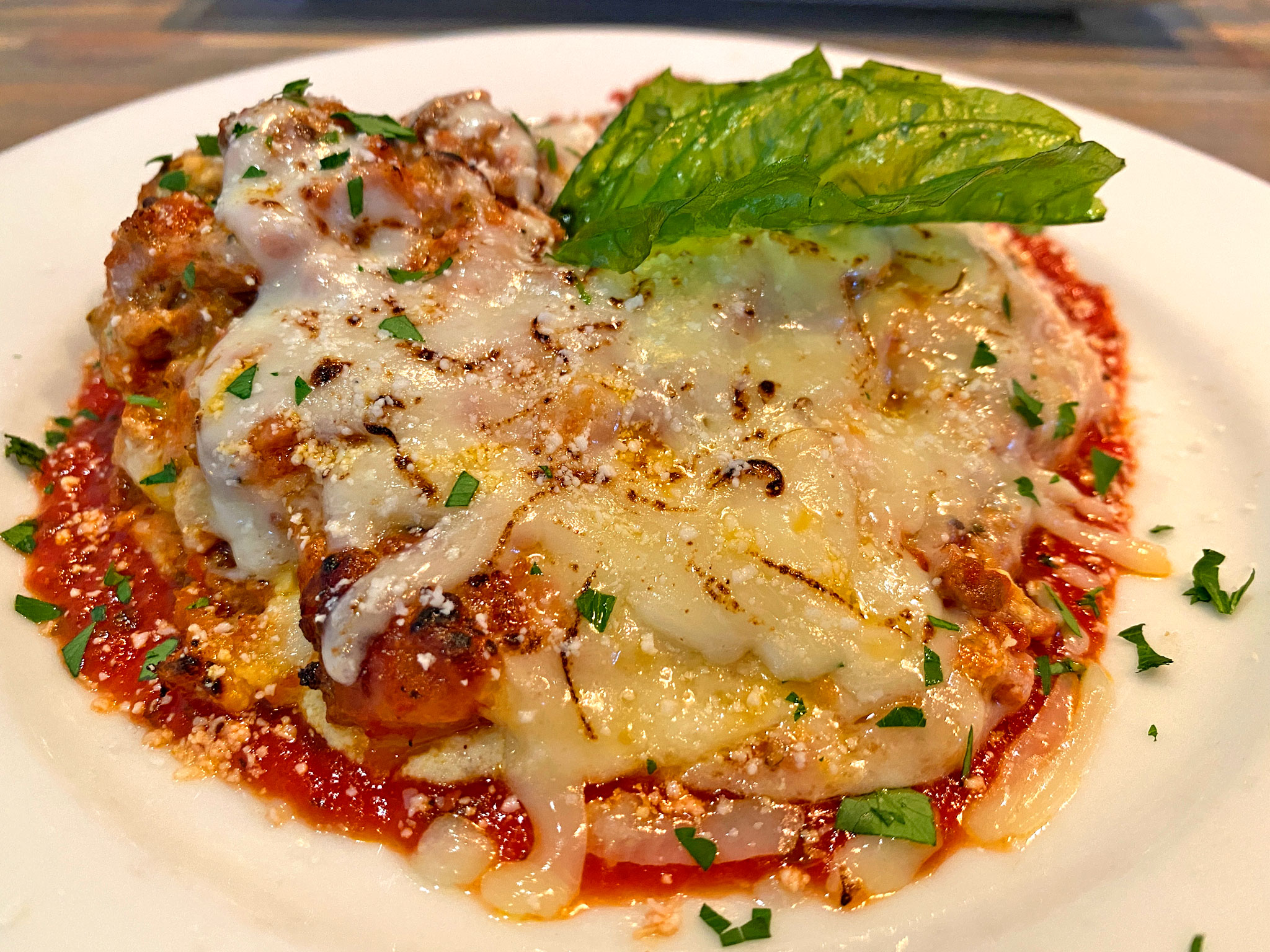 The lasagna was superb. Keep in mind that this was a smaller tasting portion.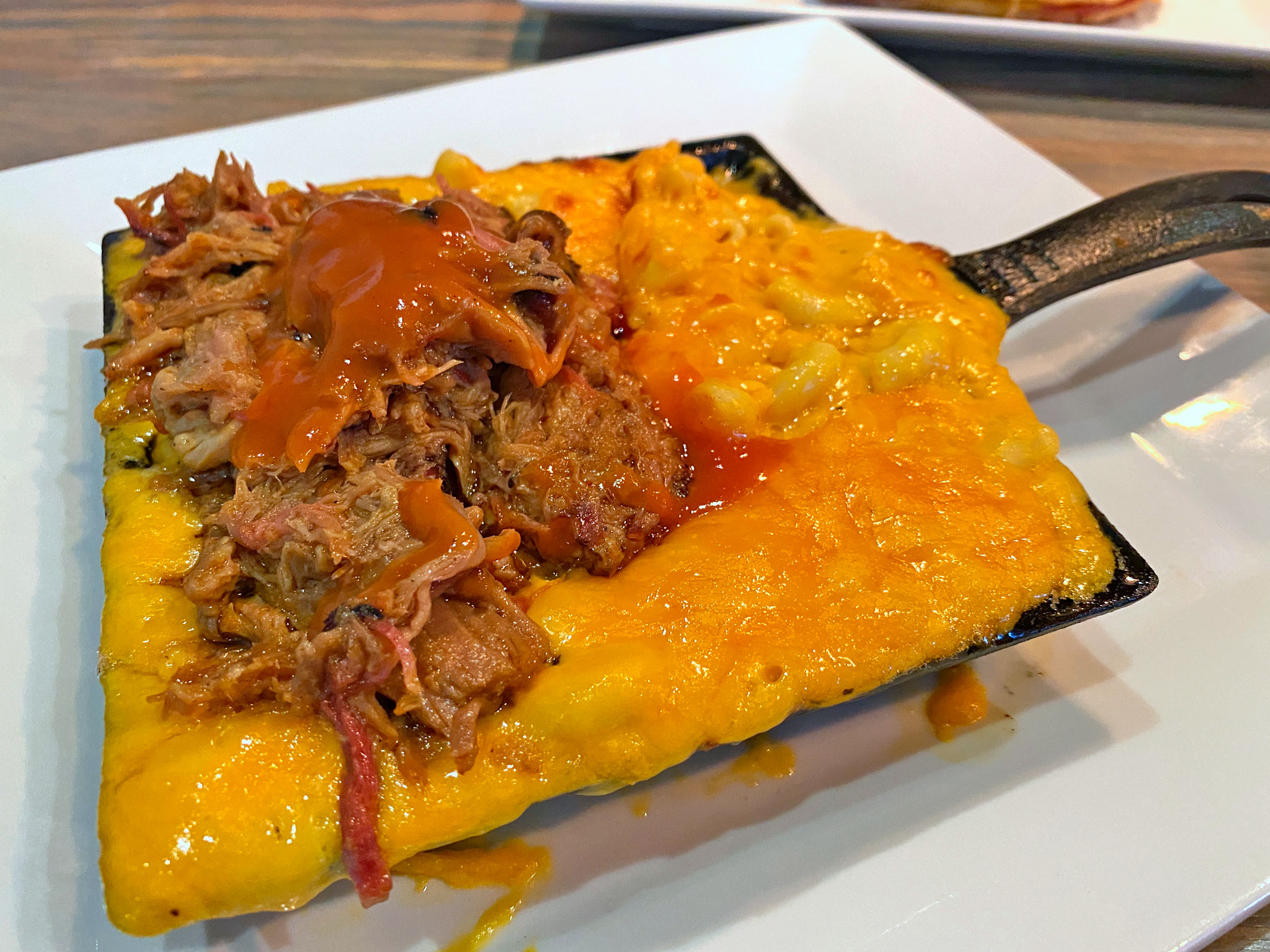 From Betterway BBQ, this was the best mac & cheese I have ever had, and it was also the best barbecue pulled pork.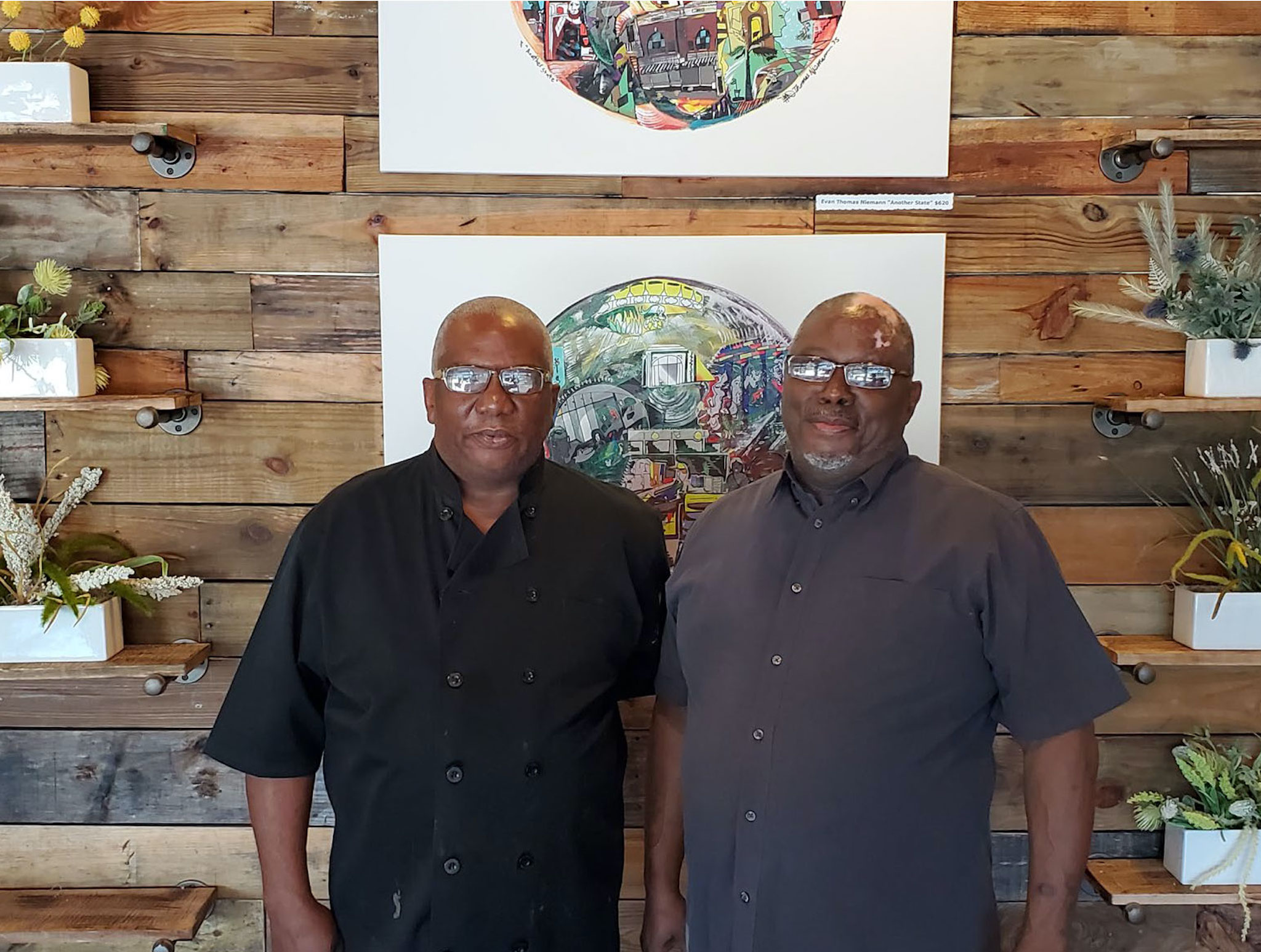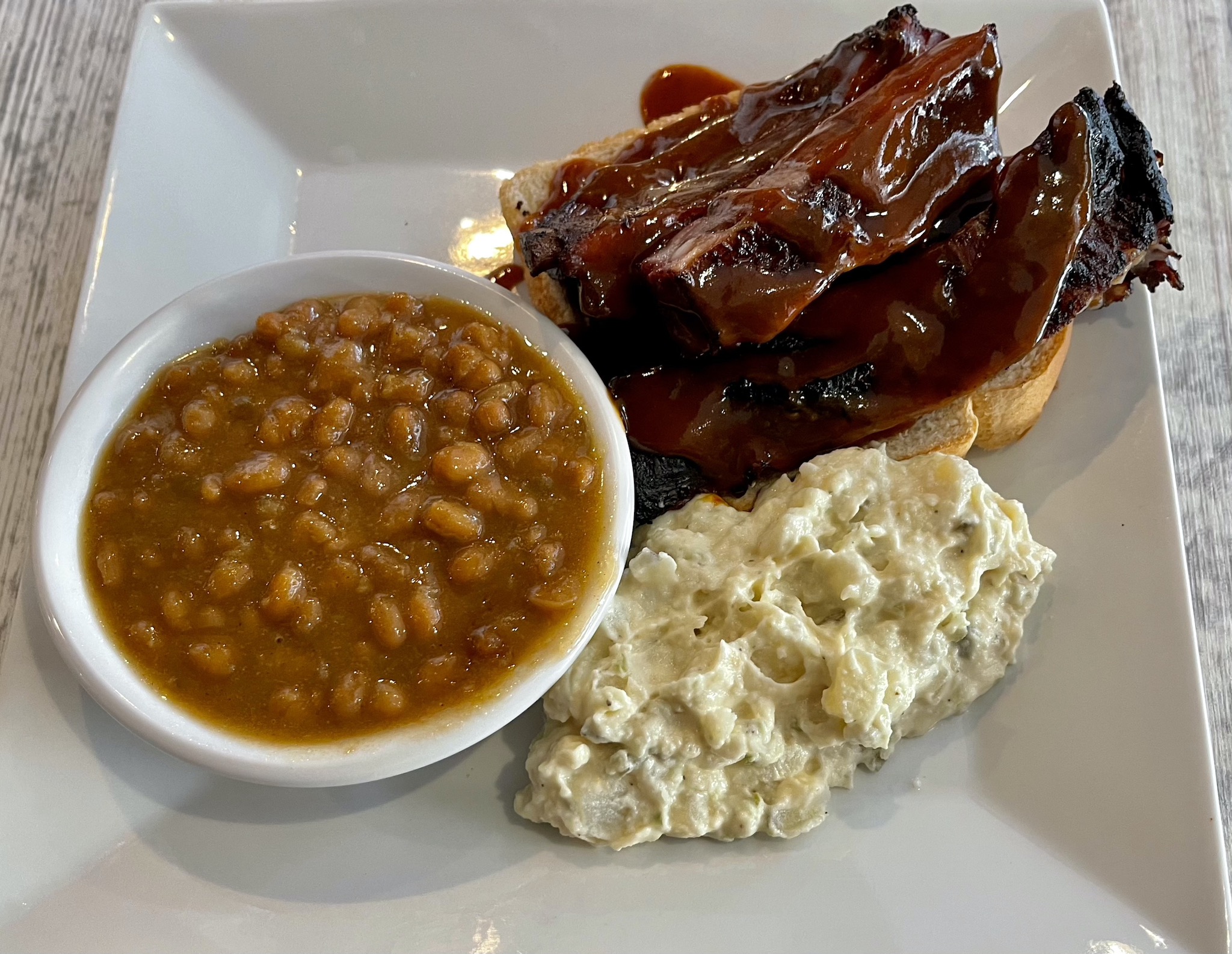 From Lori's original review in April: "We ordered the Ribs Platter with 2 sides. Cole Slaw was the other choice, but we decided on baked beans and potato salad. Both seasoned well and yummy. But the star of the show were those ribs. They make their own barbecue sauce, which I rarely like or rave about when it's not Carolina mustard sauce but this one is fantastic. I highly recommend giving them a try. I can't wait to try more."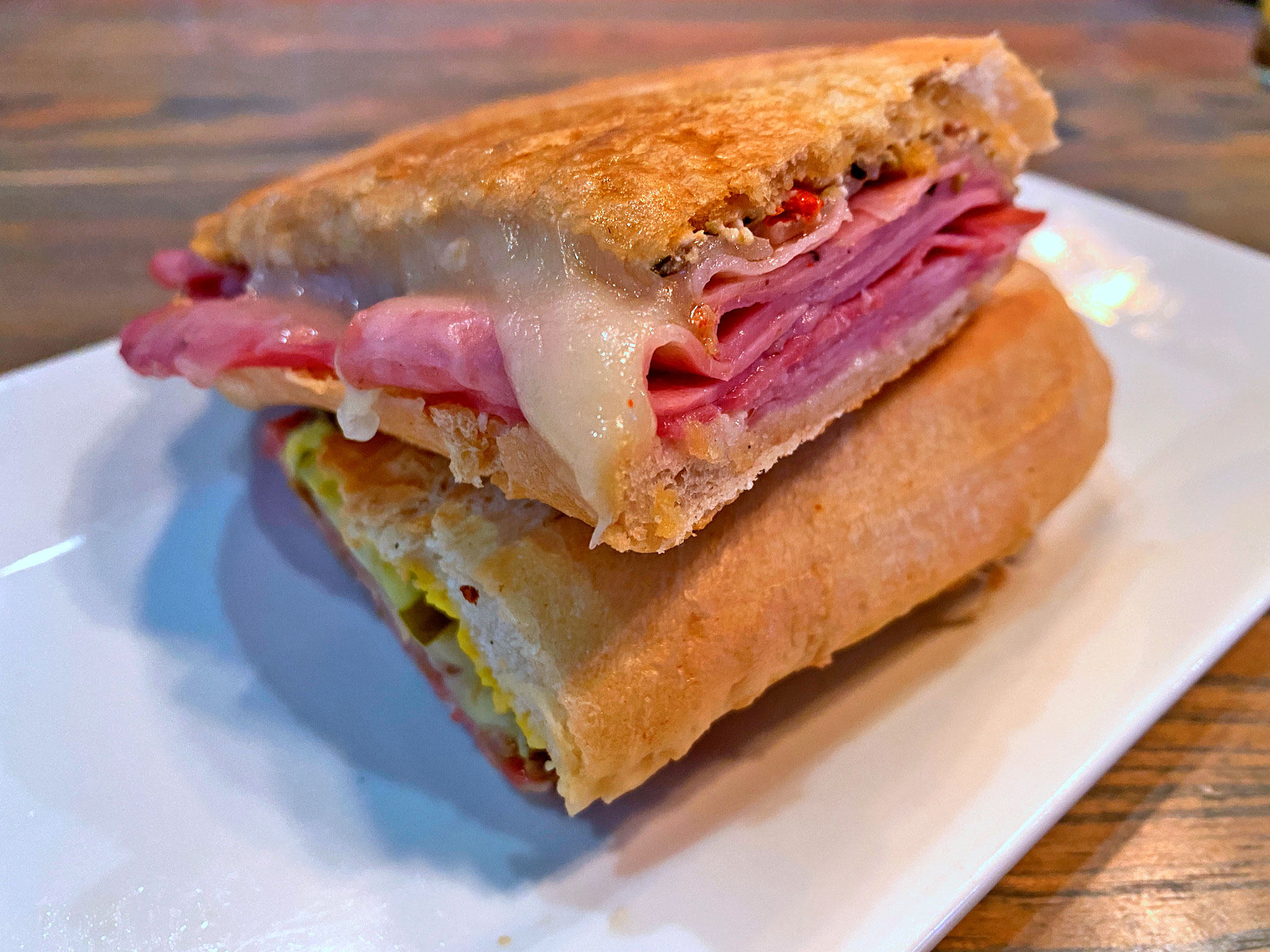 Here are a couple of great sandwiches from Scratch. Keep in mind that these are half portions.
Cubano – ham, salami, mojo pork, swiss, pickles, garlic aioli, mustard.
Cubano Muffuletta – ham, salami, mortadella, provolone, olive spread, Italian vinaigrette. Both were outstanding.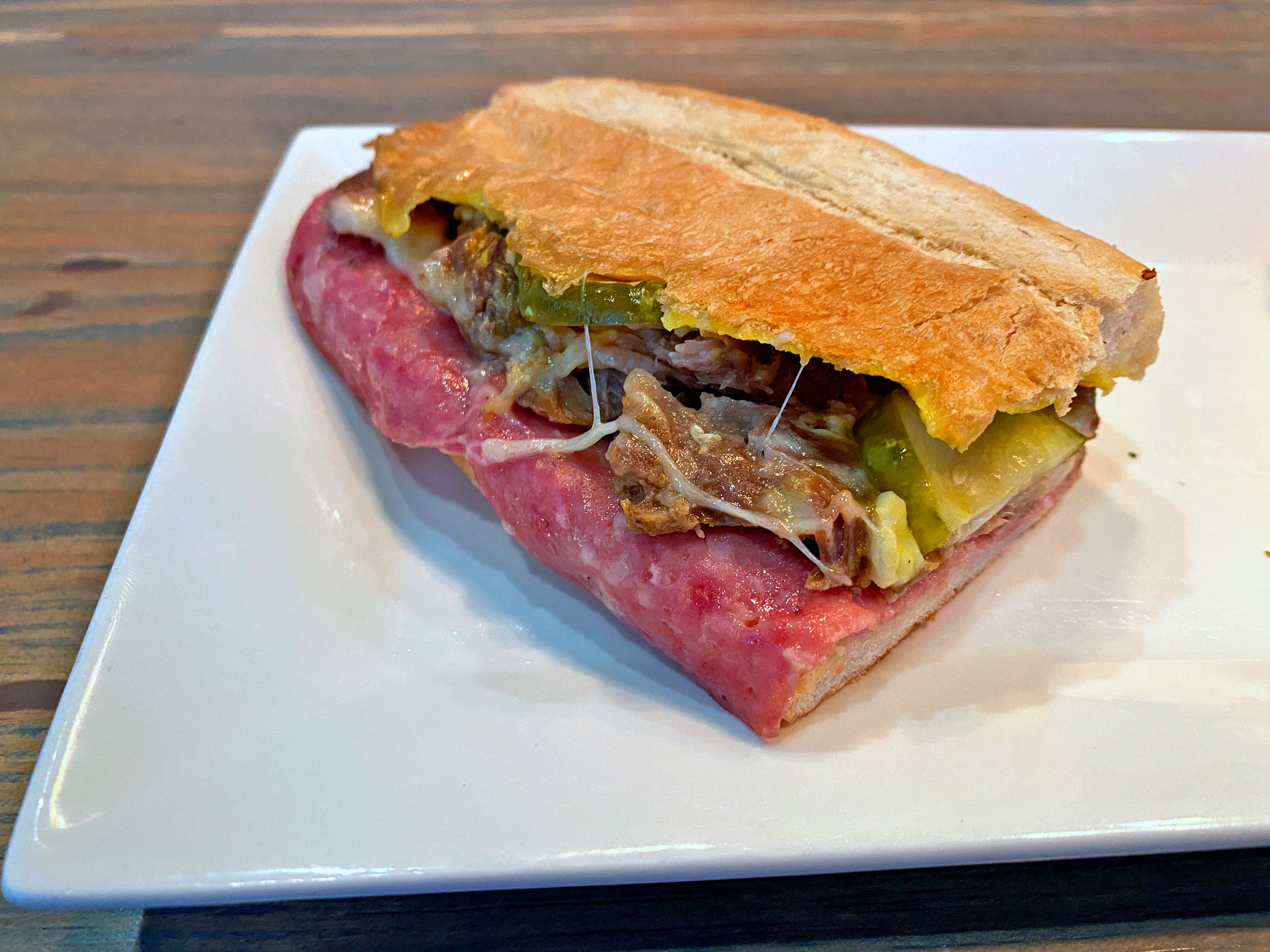 There was also an amazing sausage breakfast sandwich that had the best char-grilled flavor. Louie brought it over, and said, "Quick! Eat this while it's hot!", and I shoved it in my face and forgot to take a picture.
Speaking of breakfast, Scratch has a quick grab & go counter right in the front that opens at 9 am, and includes bagels, muffins, doughnuts, macarons, fruit salad, quiche, and pretzel "sammys" – sausage & cheese, ham & cheese, and spinach & feta. They are pretzel dough wrapped around the center ingredients as shown below.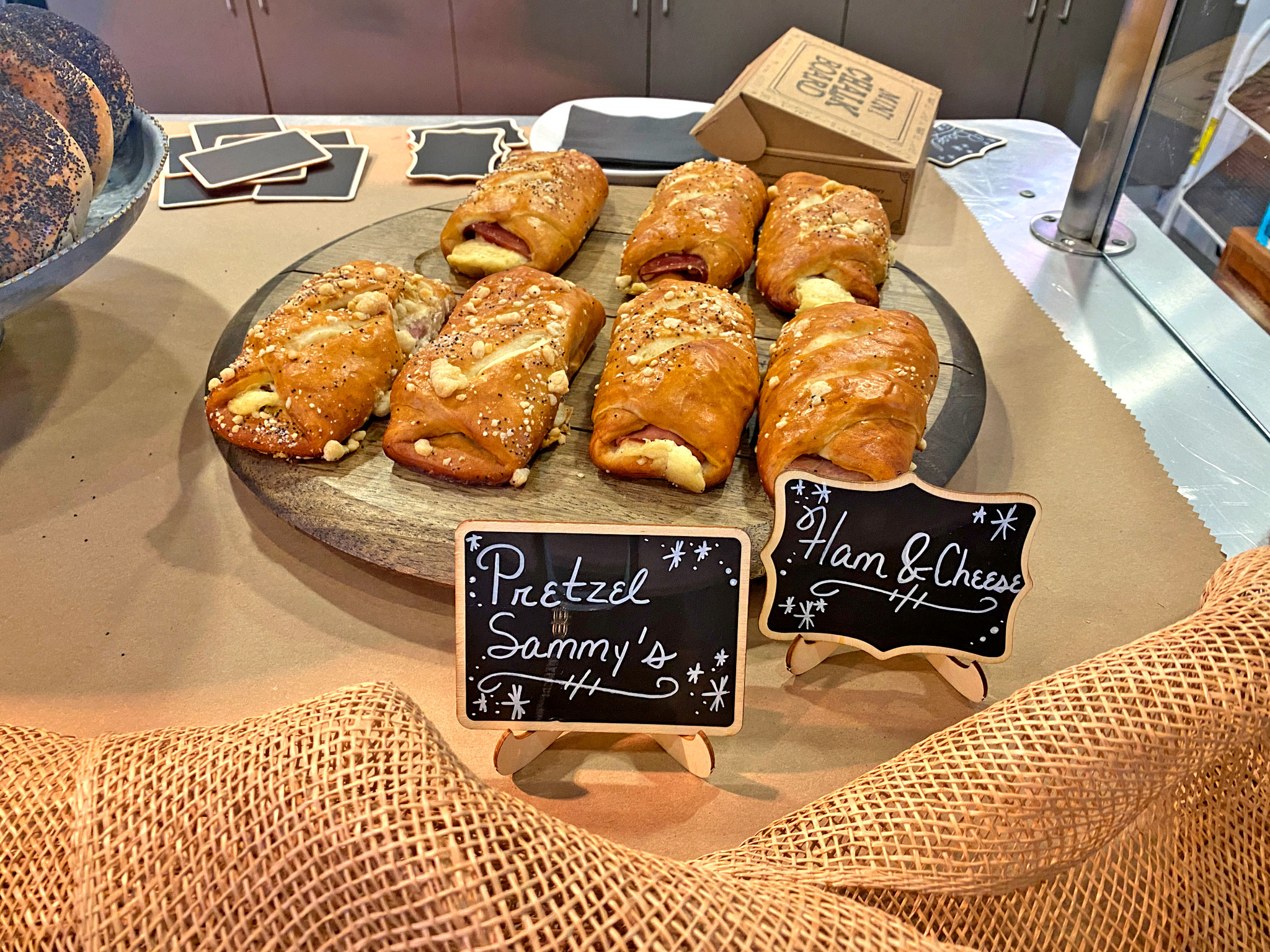 Scratch also has amazing bread bowl soup, salads, sides and chips. I ended my massive pig-out with a hand-blended shake called The Truffle Shuffle from Harper's Hamburgers (I'll be back soon for a burger), and Limoncello Mascarpone Cake from Louie's Italian Eatery.
There is a TON more food, so check out the menus below, and then, if you can stop yourself from running out to 22 South Food Hall right now, you can learn a little bit about a few of the people that made this happen.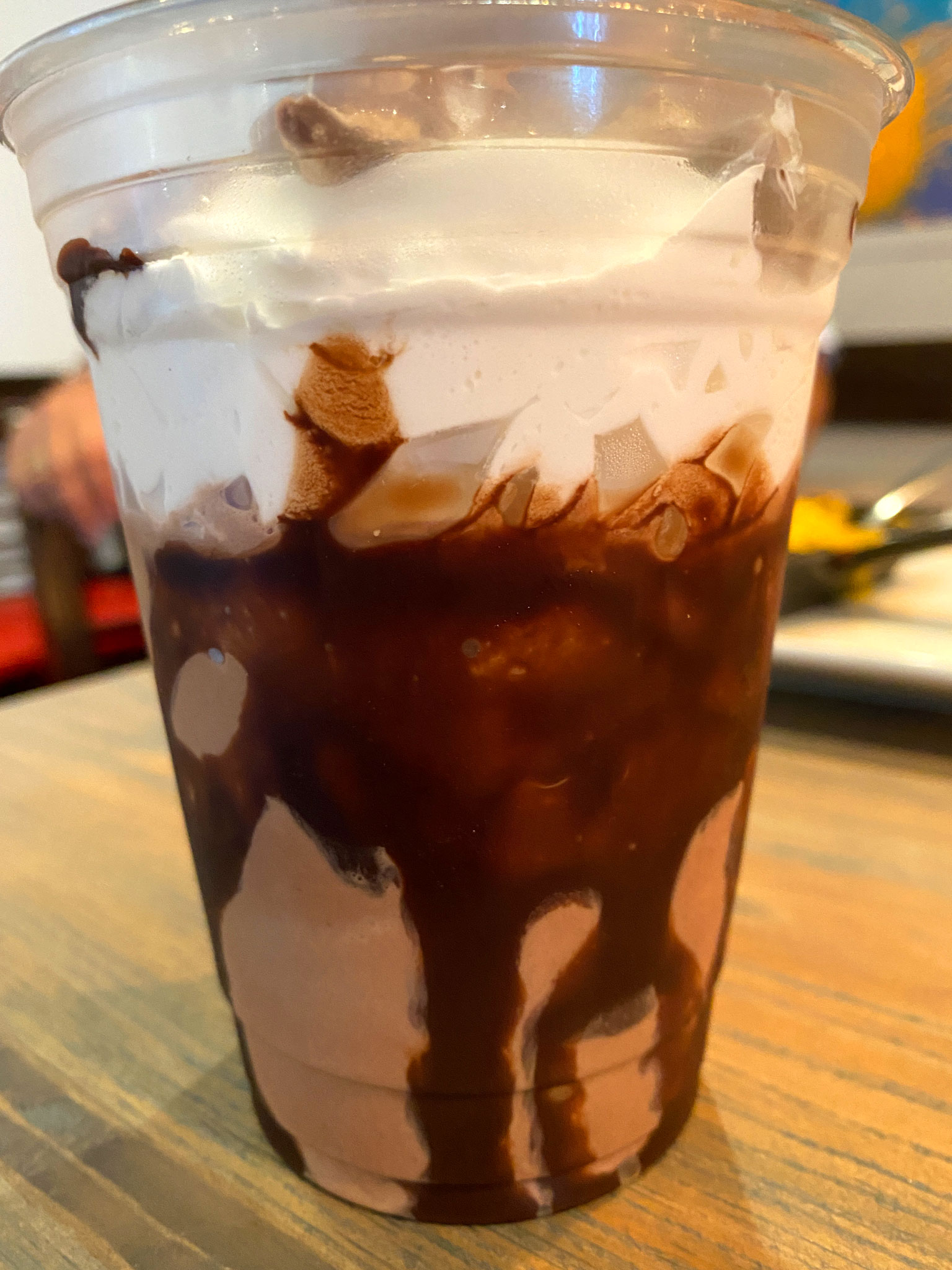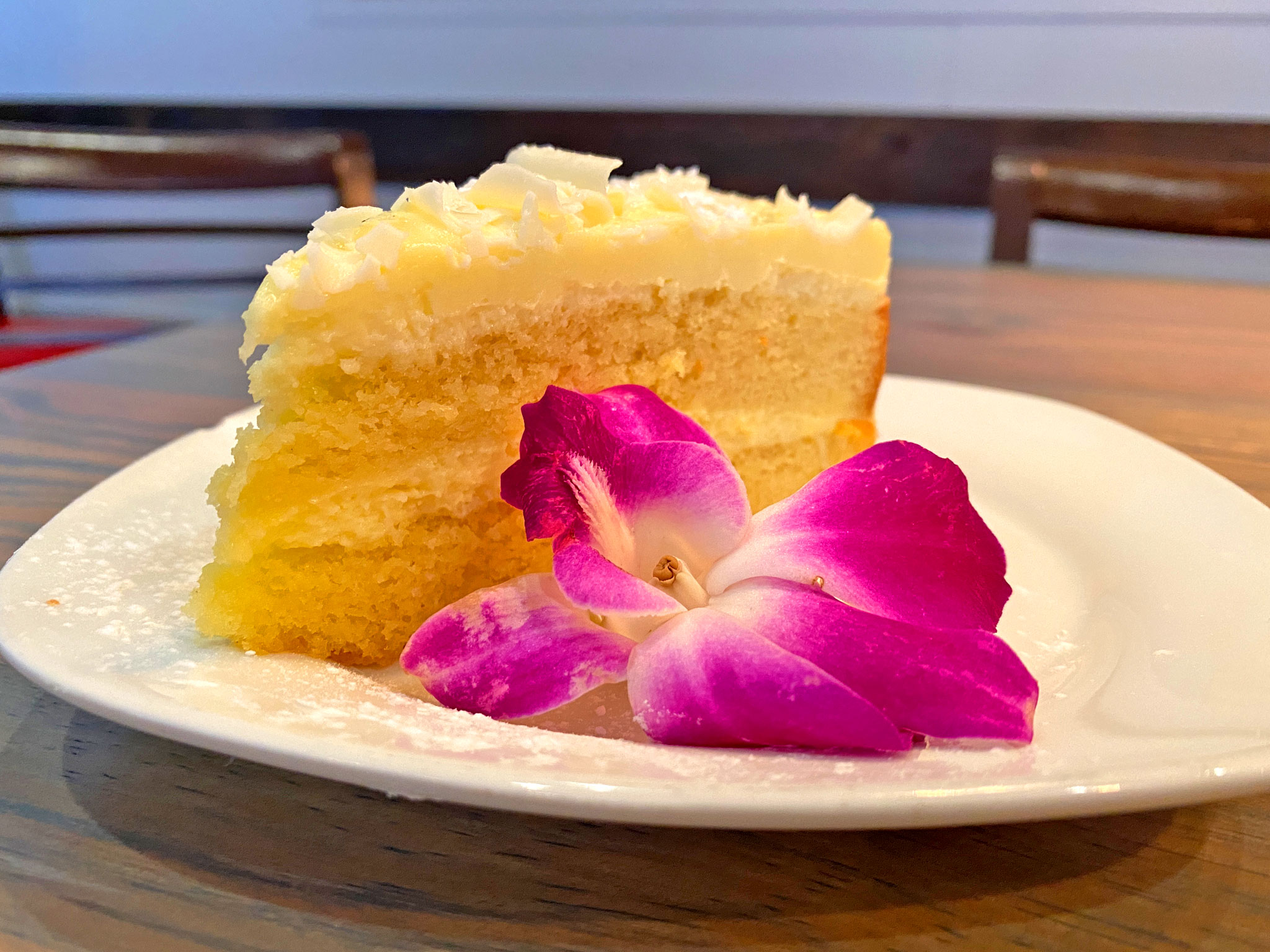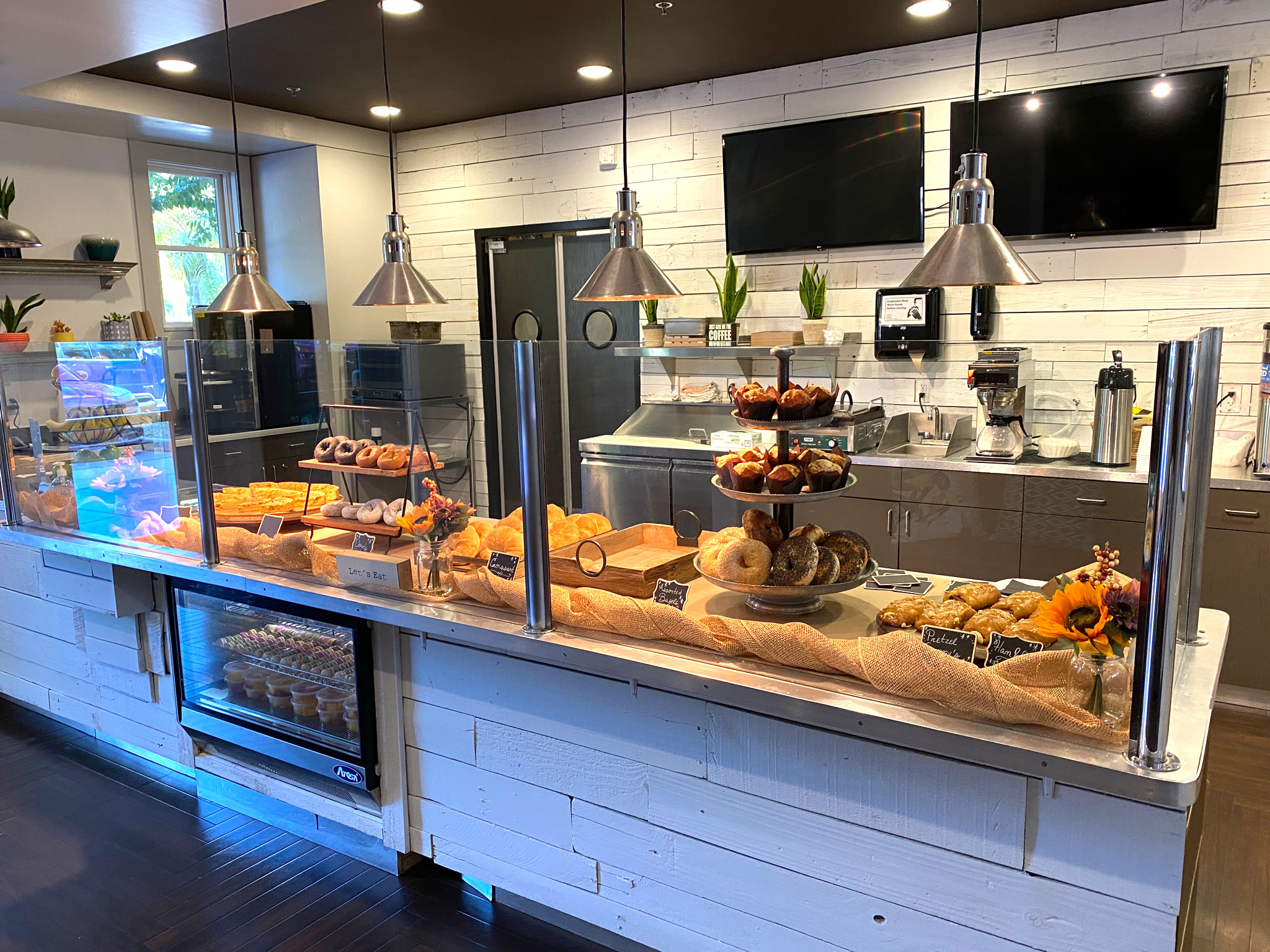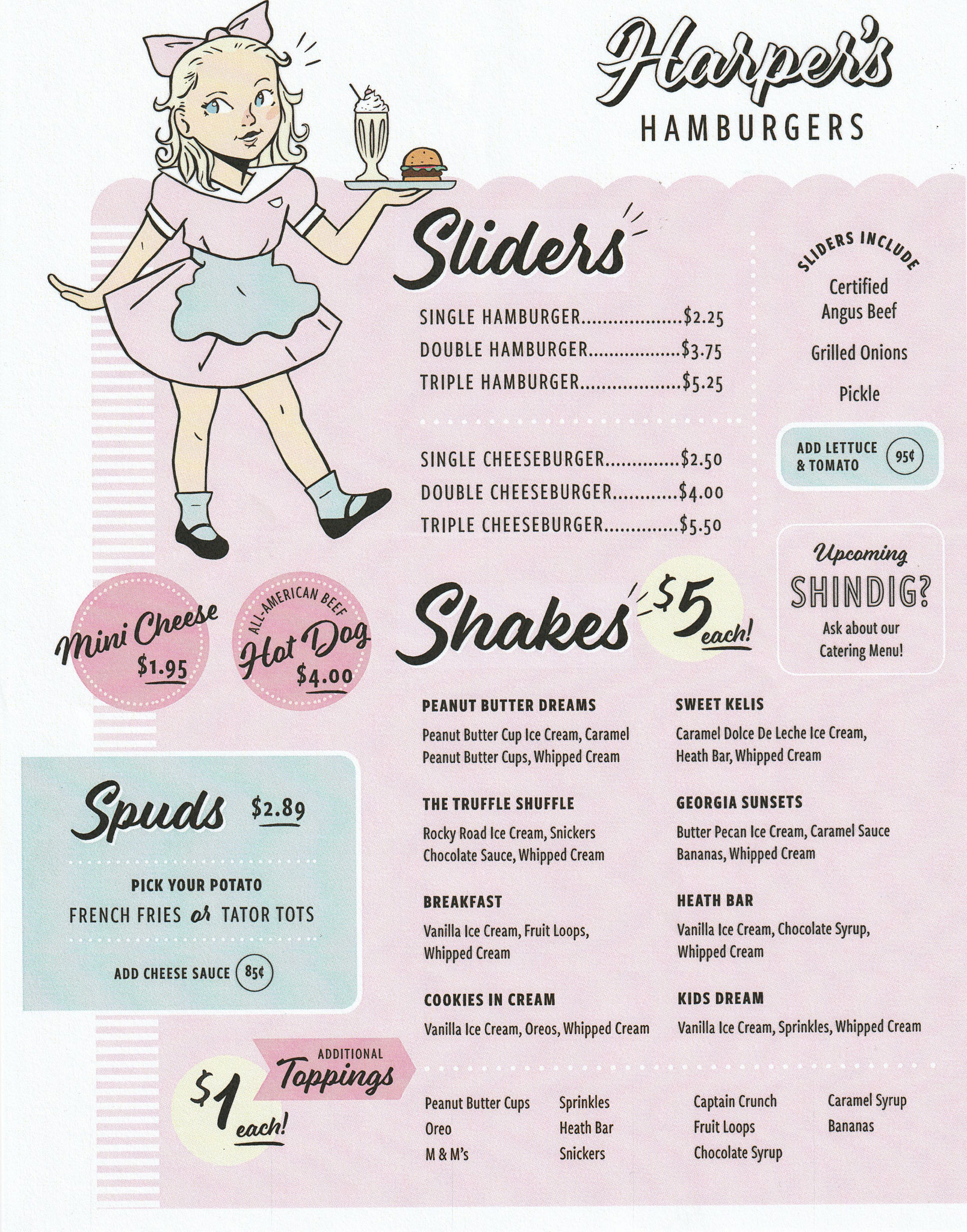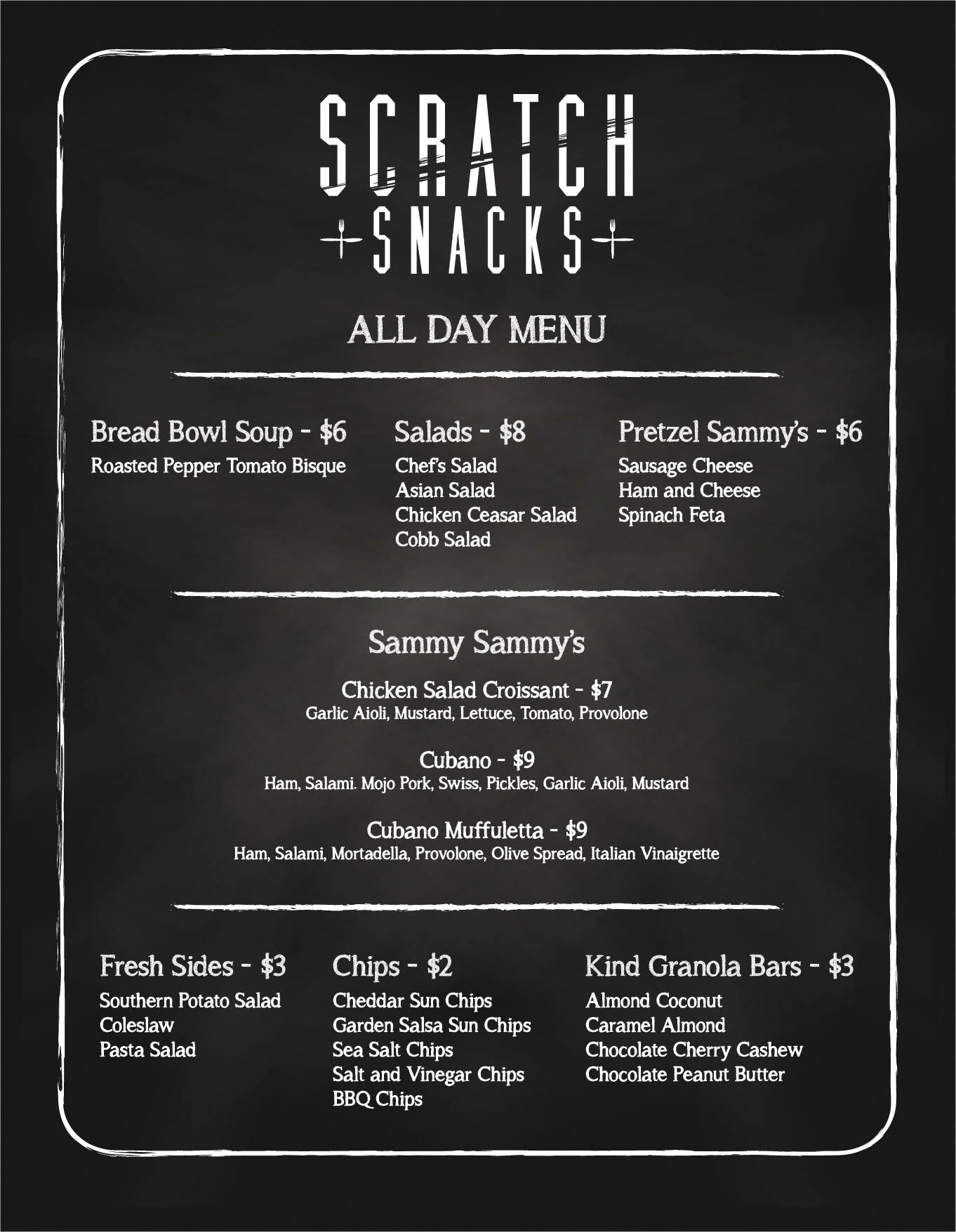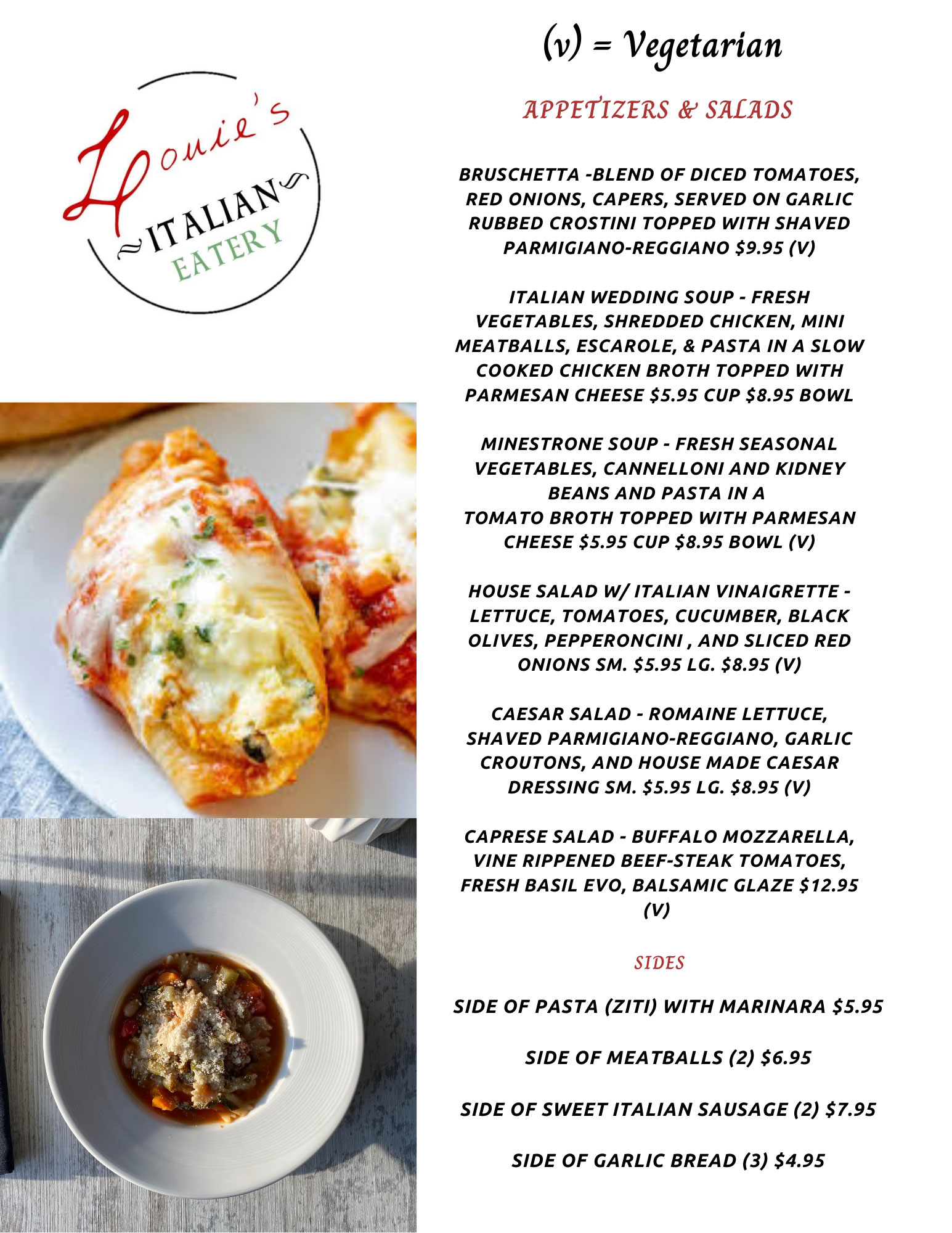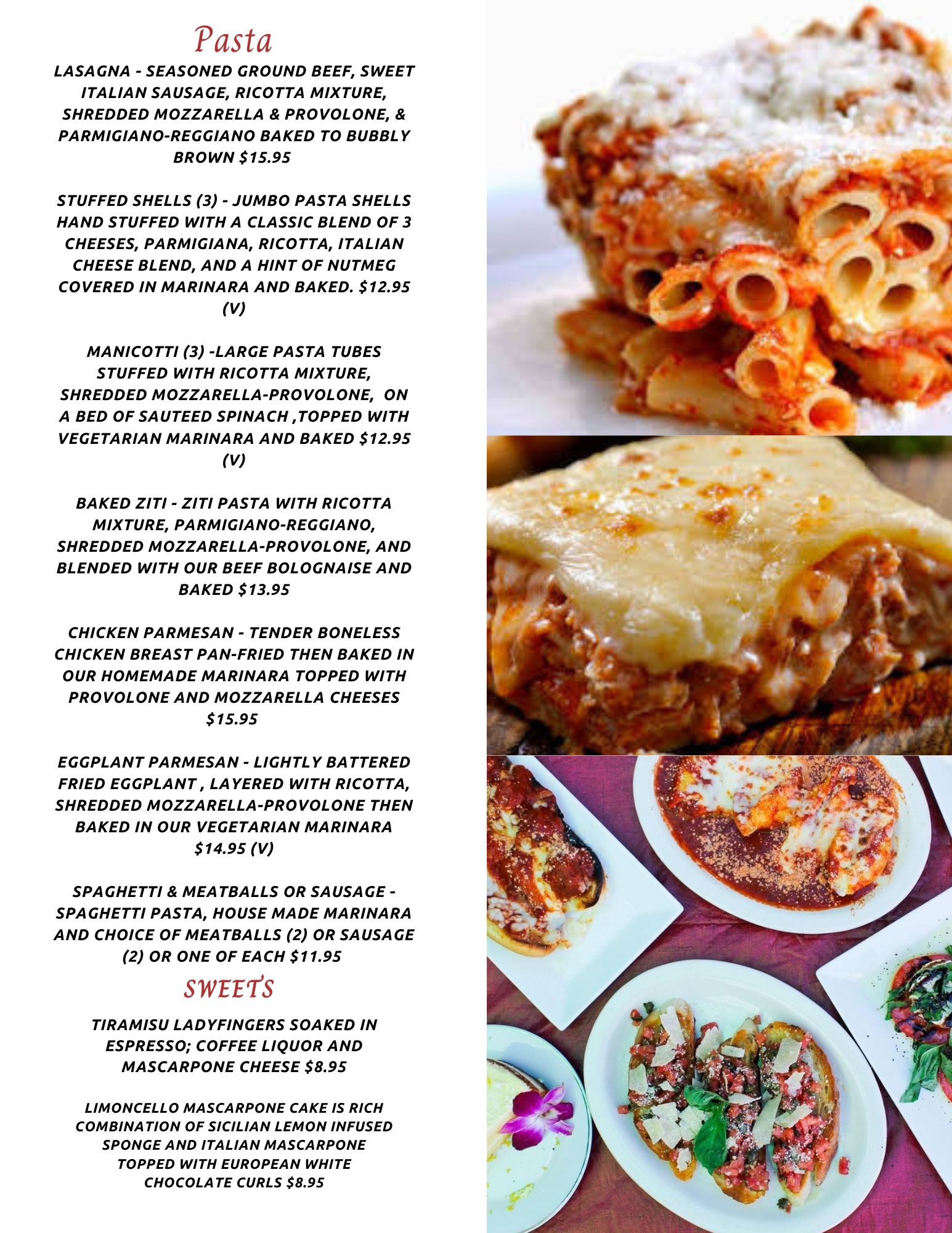 EVENT SPACE
In addition to the food hall on the first floor, let's not forget the extravagant event space upstairs. This was originally the Jordan Dance Hall where names such as Louis Armstrong, Duke Ellington, Ray Charles, Nat King Cole, Fats Domino, and many others performed.
Just the night before, there was a 50th birthday celebration that you can still see the decorations from.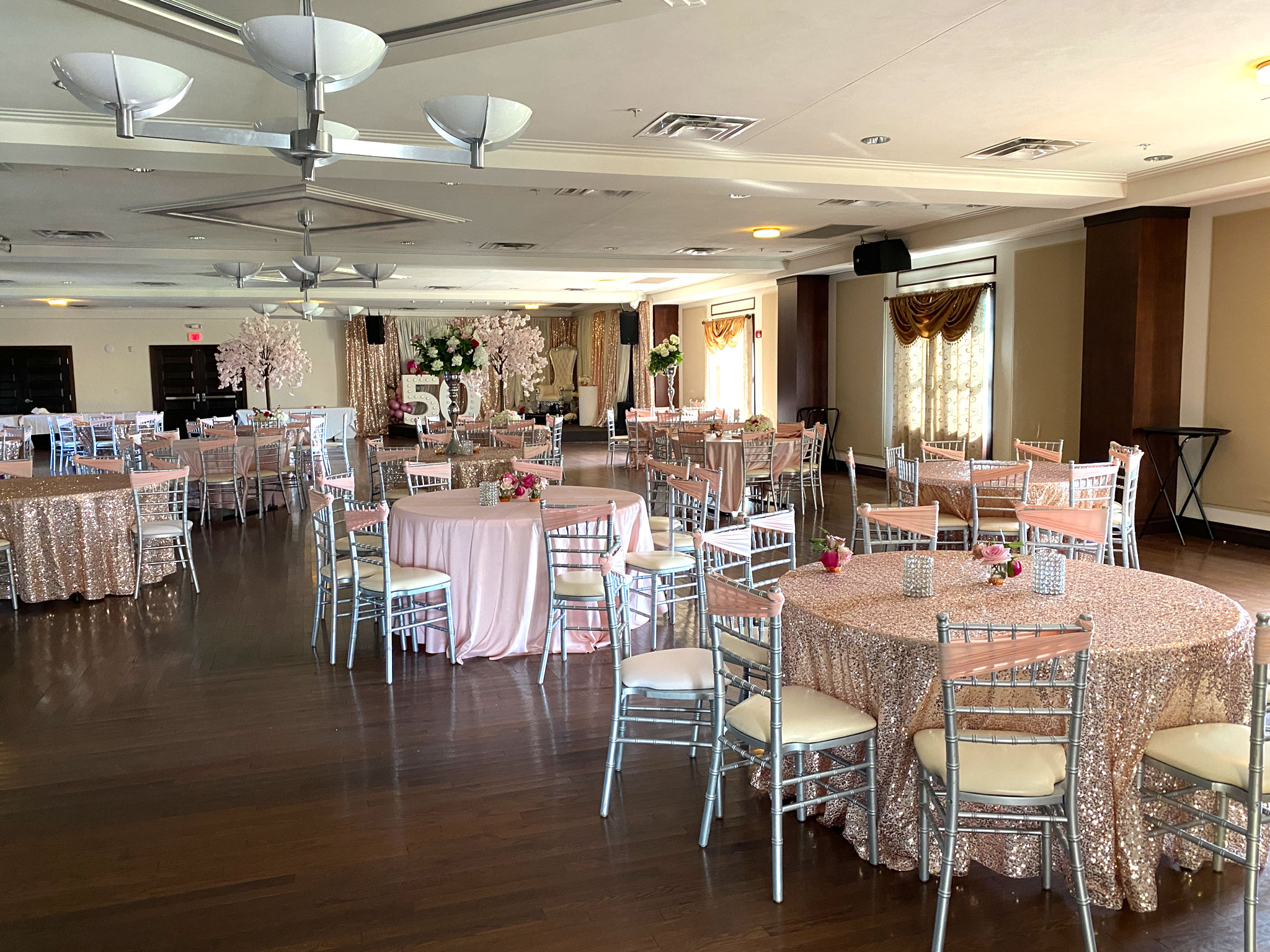 —————————————————–
THE URBAN COLLECTIVE
The Urban Collective consists of seven men and women that come from a larger group that regularly meets to discuss community and political issues that concern the south side of St. Petersburg.
Dan Soronan, is the member that I've known for several years, and he has considerable experience in the restaurant industry. I had the pleasure of meeting a few other members who all expressed their deep desire to keep The Historic Manhattan Casino location alive and well. There is such a vast, and exciting history here, and their parents and grandparents told them to "not screw it up!"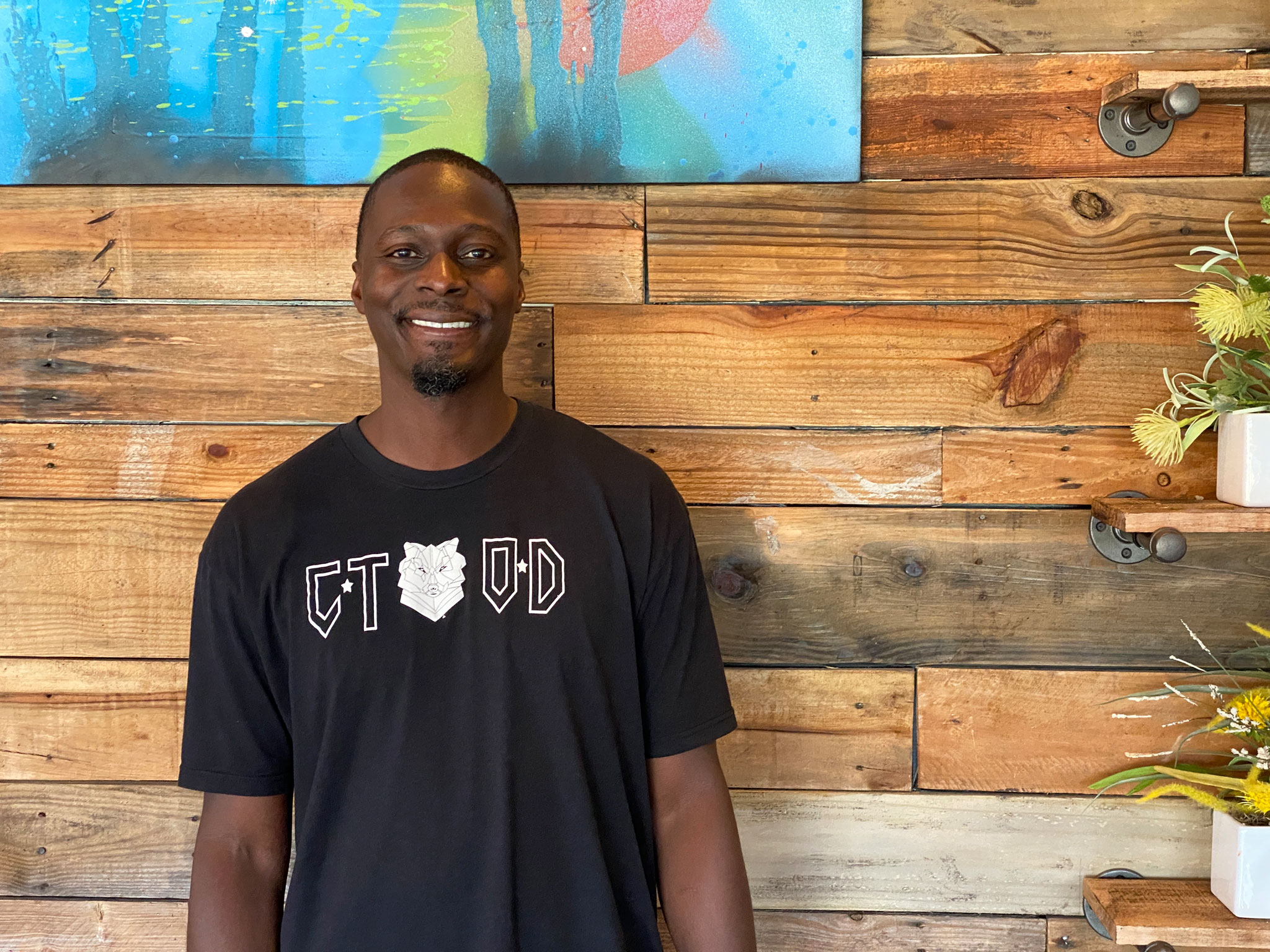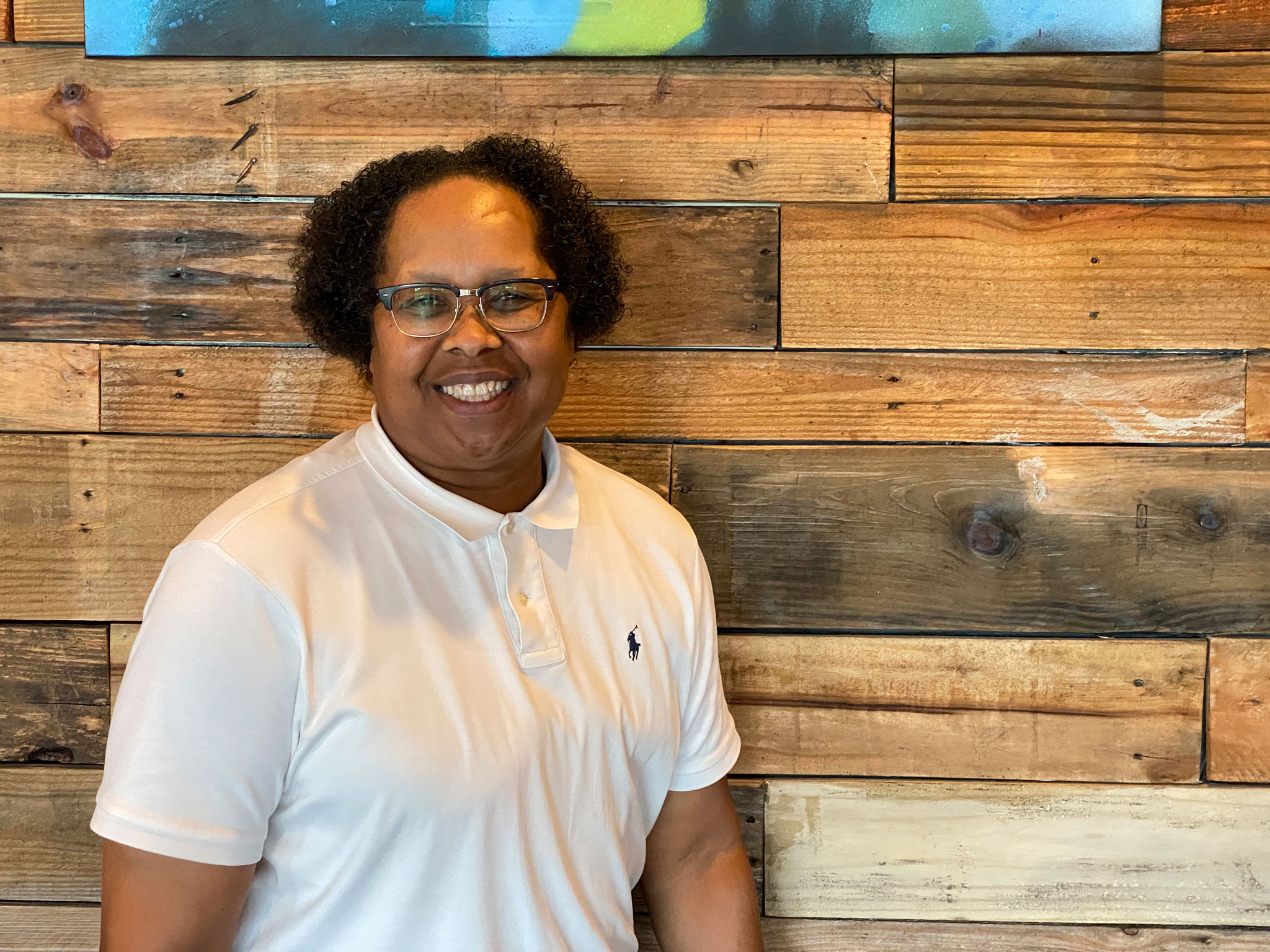 For more on The Urban Collective, see Urban Collective re-invigorates 22 South Food Hall.
History of The Manhattan Casino (Credit to stpete.org)
The Manhattan Casino is located along 22nd Street South in what was once a thriving "main street" of the City's African American community. The main corridor, 22nd Street South, also known as "The Deuces," was home to the Seaboard Coastline Railroad Building (designated a local landmark in 1992), the Manhattan Casino (the African American community's dance hall) and the Mercy Hospital, the primary medical facility for the City's African American community.
Built in 1925, the Manhattan Casino is significant for its contribution to entertainment and the culture in the African American community for more than forty years. Some of American music's most legendary performers played at the Manhattan including James Brown, Louis Armstrong, Fats Waller, Duke Ellington, Count Basie, Lionel Hampton, Cab Calloway, Ray Charles, Nat King Cole, Sarah Vaughn, Fats Domino and the Ink Spots.
The property is also significant for its association with Elder Jordan, a local African-American entrepreneur whose business interests were broadly varied. Elder Jordan and his sons contracted in 1925 with R.L. Sharpe to build a 12,000 sq. ft., two-story Manhattan Casino, which first opened as an entertainment facility named the Jordan Dance Hall in 1931. Later the dance hall became known as the Manhattan Casino; and, during segregation the Manhattan was the place for cultural and social entertainment similar to what the Coliseum provided to the white community.
The Manhattan Casino was a showcase for local African American artists as well as a haven for traveling African American entertainers who would stop in St. Petersburg during their tours. After the era of the big bands, the Manhattan Casino hosted dances featuring local artists; rock and roll and blues singers popular in the 1960's also performed at the Casino. Goldie Thompson, local minister and radio personality, booked religious programs at the Casino, as did Father Divine, a spiritualist. The venue closed its doors in 1968.
Four concepts under one roof with full table service, live music and a full liquor bar.
DISCLAIMER: Kevin, Lori, Abby, Haley, & Lindsey do not dine anonymously (this would be impossible) and we sometimes get free food (though never expected). However, we dine with the locals and we support our own. You will always get honesty in a respectful manner. We do not include any large national or regional chains in our ratings and reviews. We focus on independent locally owned eateries exclusively.

PLEASE NOTE: Reviews reflect a certain moment in time. Some restaurants stay extremely consistent over many years, and some change for the better or worse. Some things that may change are: chefs, recipes, food suppliers, ingredients, philosophies, ownership, etc. We always hope that you have the same good, or great experience we had.
More Foodies News, Reviews & Recipes