Buona Ristorante: A True Locals Hidden Gem
Buona Ristorante: A True Locals Hidden Gem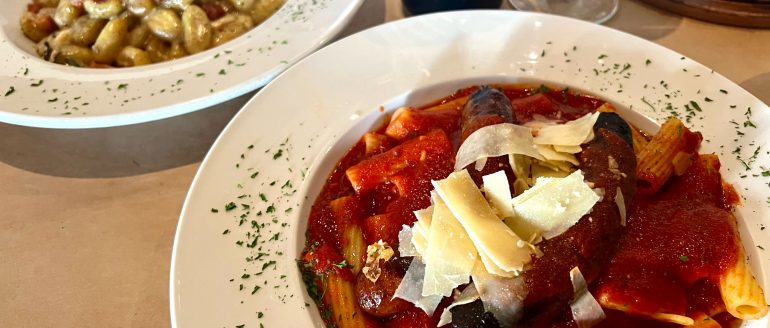 Buona Ristorante has been serving up their Italian classics in St. Pete Beach for the past 14 years. The restaurant, that is ultra popular with locals and visitors alike, is tucked in the back corner of the Dolphin Village plaza on the busy main strip of Gulf Blvd. Because of its location in the plaza, Buona is not exactly visible from the road, but that doesn't keep the masses from flocking to enjoy their Italian cuisine daily.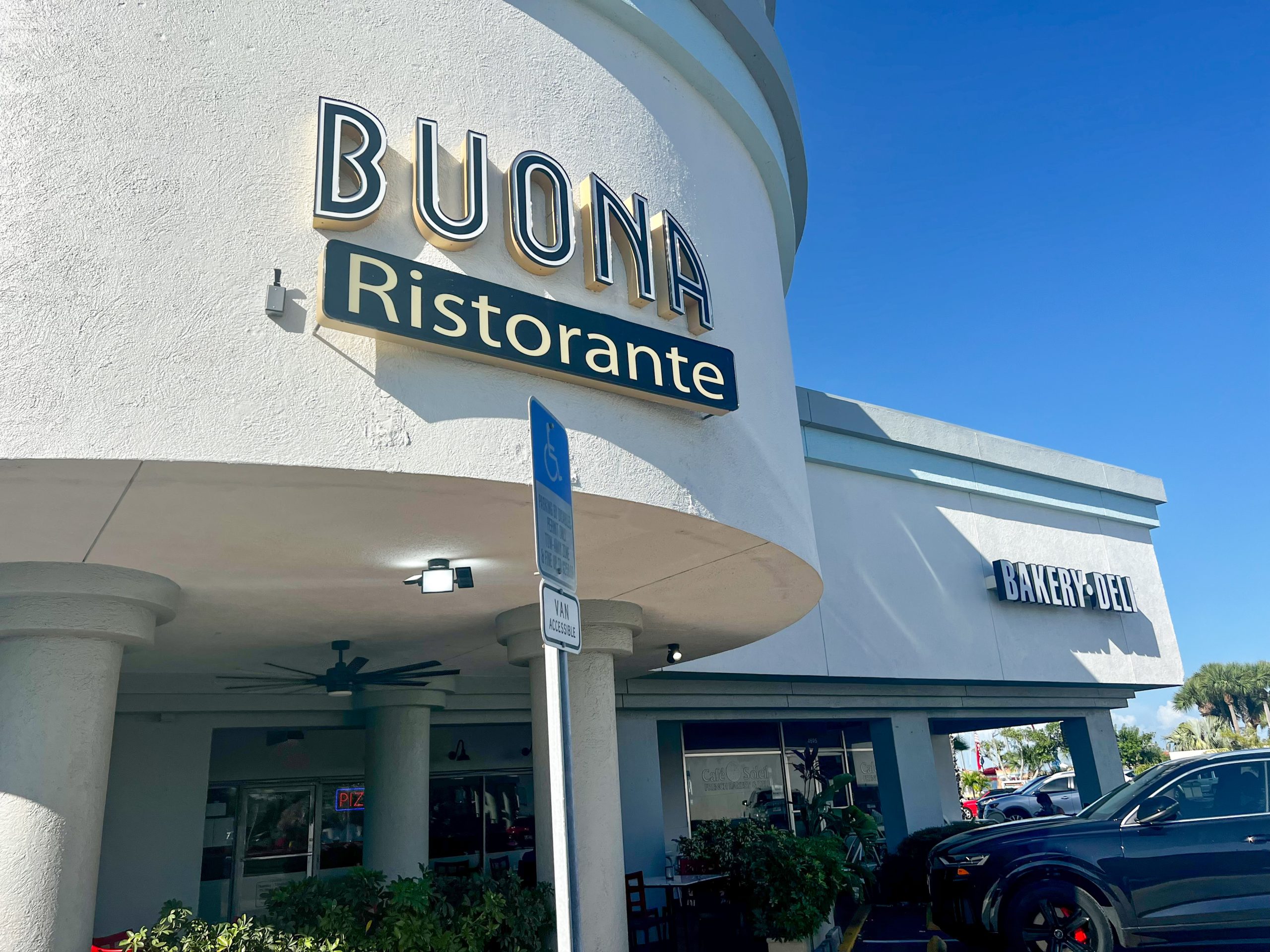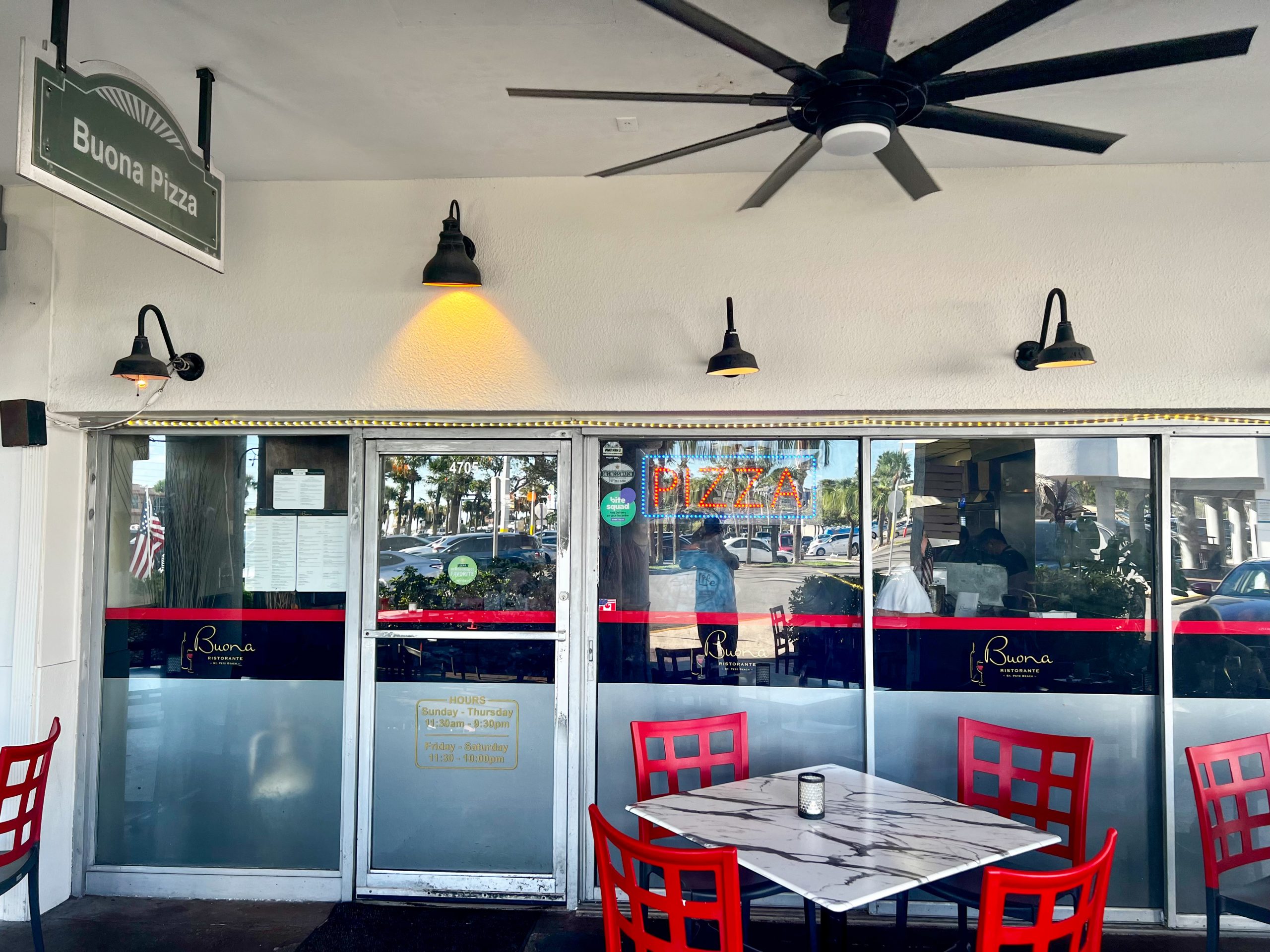 The restaurant is quite unique compared to most concepts. Not only do they have their quaint dining room, but they also have an ultra busy pizza take-out counter at the front of the restaurant as well. It is quite genius actually, and boy oh boy do both the dining room and the take-out counter keep the folks at Buona Ristorante working hard.
As many times as we have been in the Dolphin Village plaza, we had never before noticed the restaurant. For our first visit in we arrived around 5:45PM on a Monday evening. A few groups were seated at tables inside and a few tables were occupied outside near the main entrance – but nothing overly crowded…yet. By the time 6:00PM hit, there was steady traffic flowing in to both dine in and retrieve take-out orders from Buona. By 6:30, if you didn't have a reservation inside there was a brief wait and the tables outside (even with the intense heat that evening) were filling up quickly. By the time 7:00PM hit and we were finished with our meal we couldn't believe how crowded it had become (and considering it was a Monday). That's always a great indicator for me about a restaurant and how the community perceives it. And with Buona Ristorante it became obvious rather quickly that this community loves them.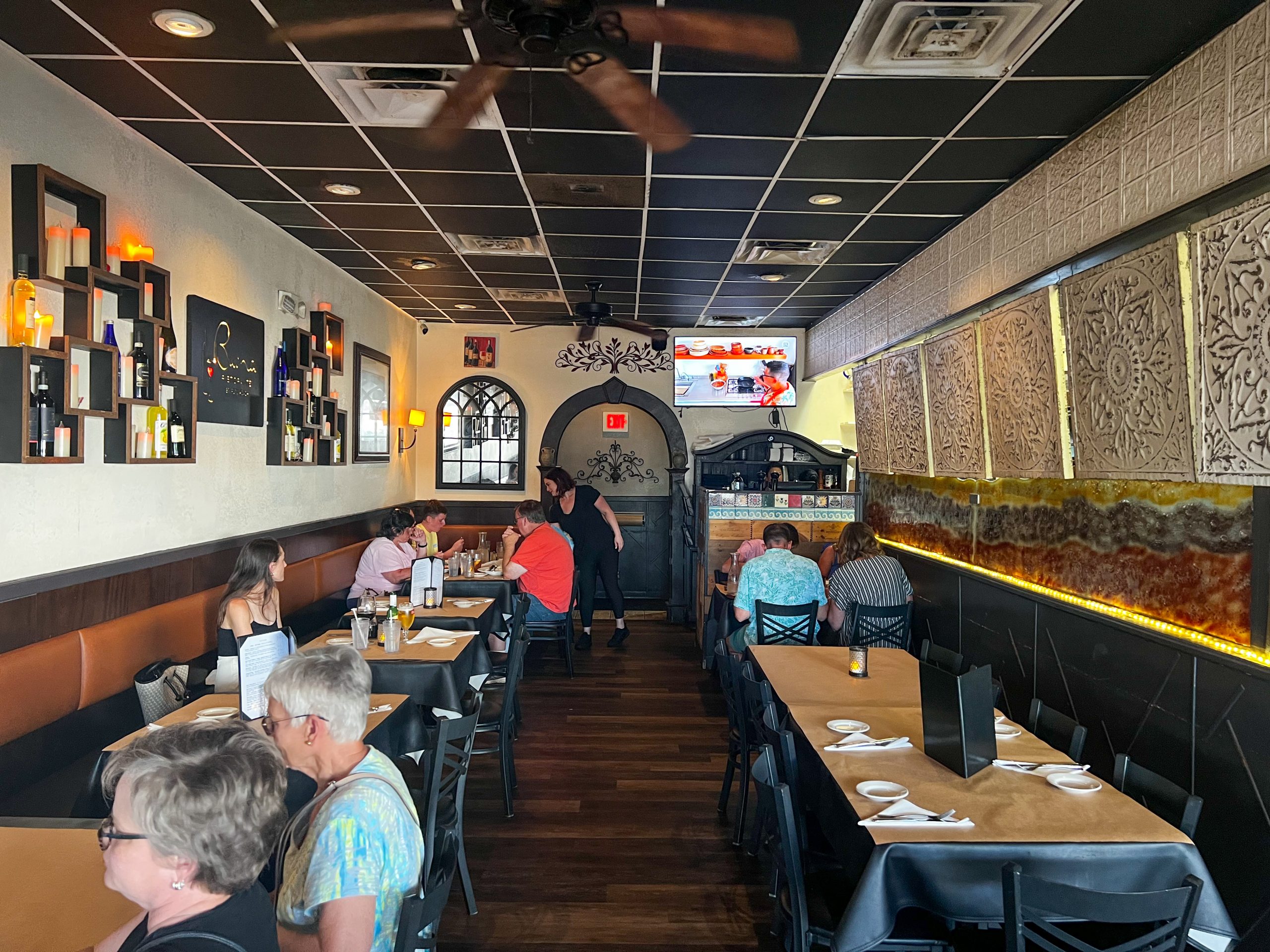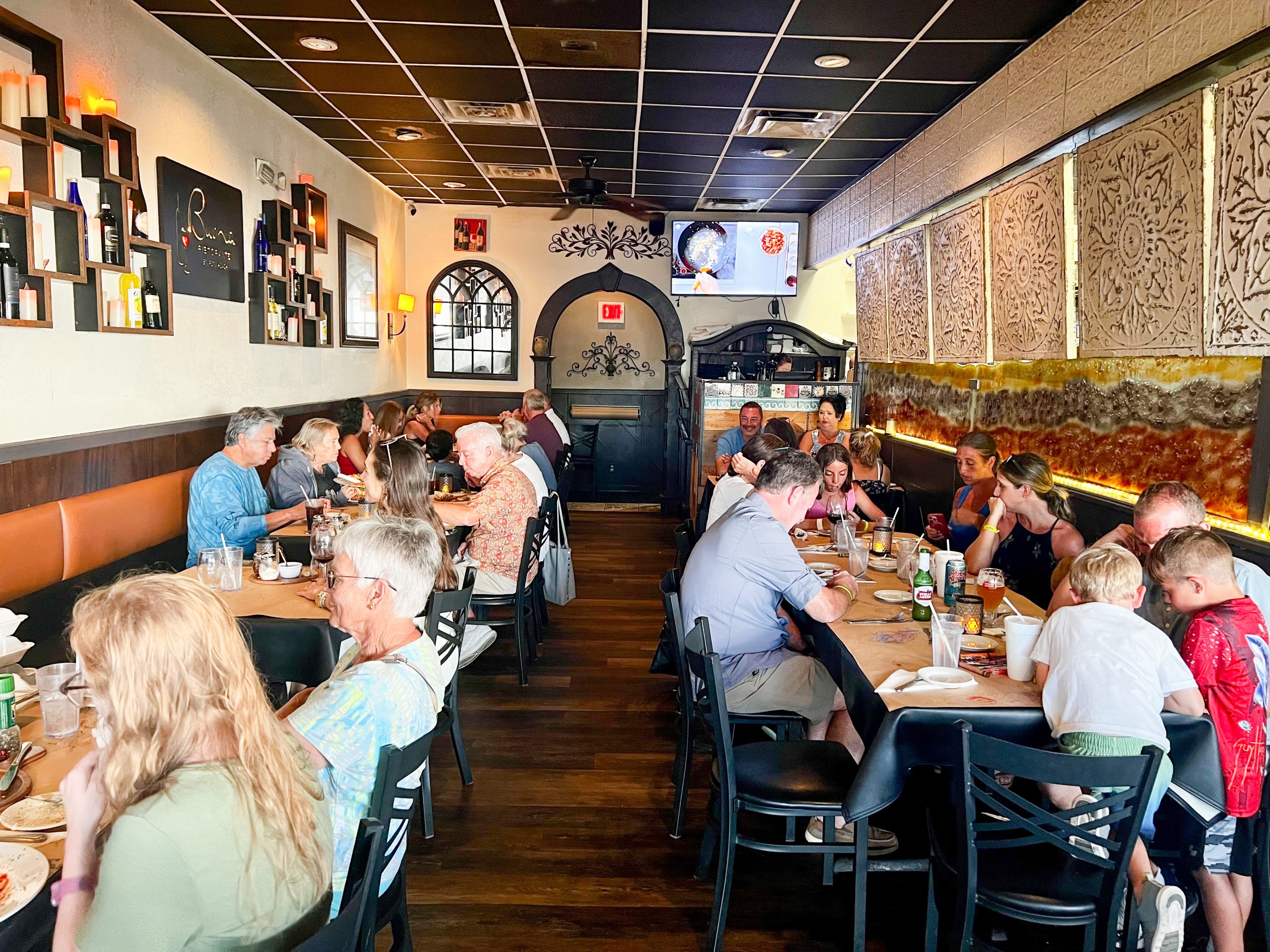 The outdoor seating that I was referring to above is the area at the entrance of the restaurant (parking lot side) as those are the tables that we saw as soon as we arrived. Little did I know, there's actually another more scenic patio area on the water-side of the restaurant which faces a small marina on the intracoastal of Boca Ciega Bay. I was so disappointed that I did not find out about this hidden waterfront patio until after our visit. When we arrived we were asked if we wanted to sit inside or outside and assumed the outdoor referred to was the one facing the parking lot, so naturally we chose inside because of the heat. Had we been informed of the other patio with a view and perhaps a nice breeze we definitely would have opted for that. Because their dining room is so small, I do feel that they should really advertise the scenic patio as much as possible. Who doesn't love a view of the water?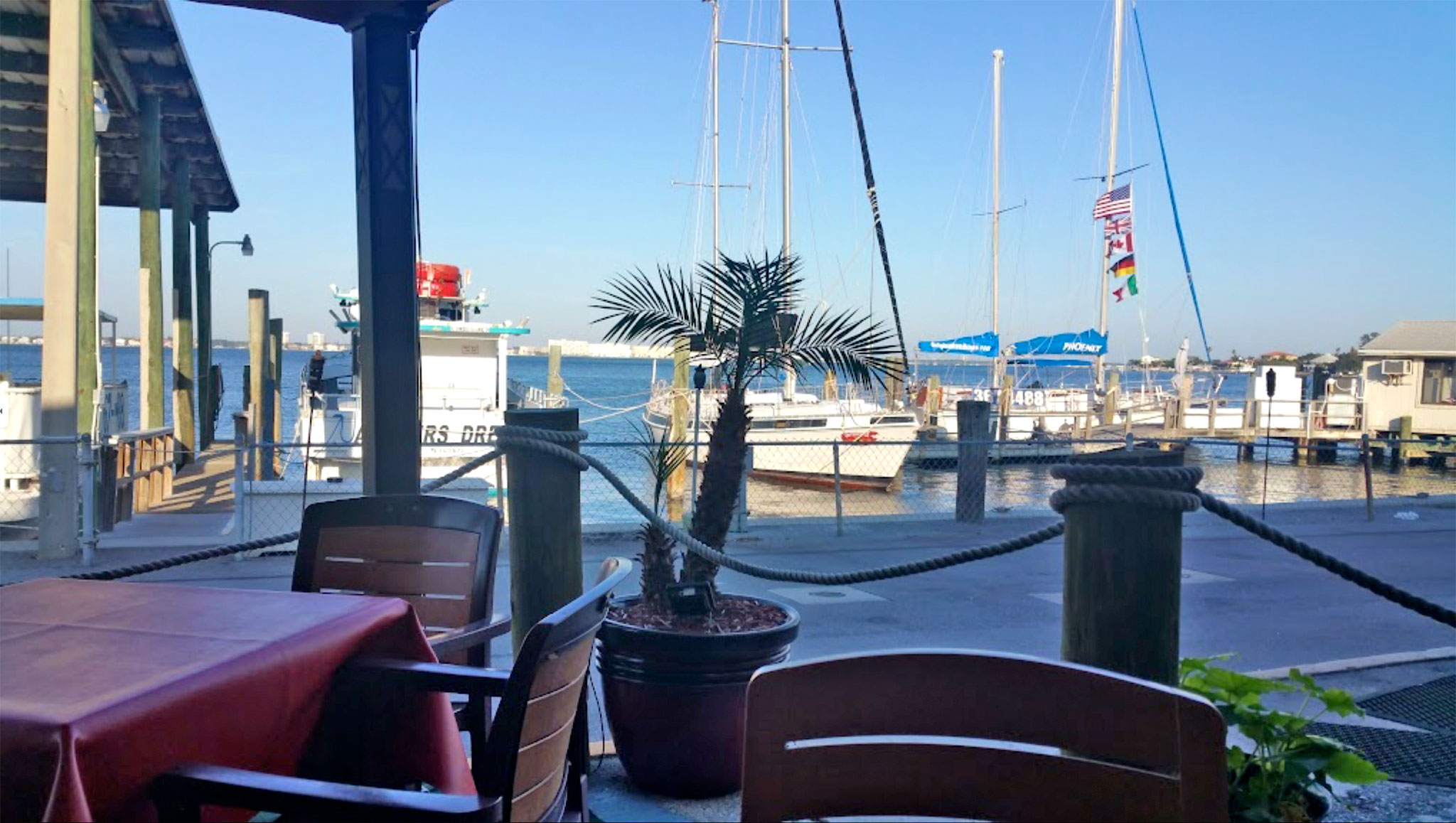 Our service the entire time was truly wonderful. All of their staff was very professional, hospitable and ultra kind, which is undoubtedly one of the reasons why they've become as popular as they have.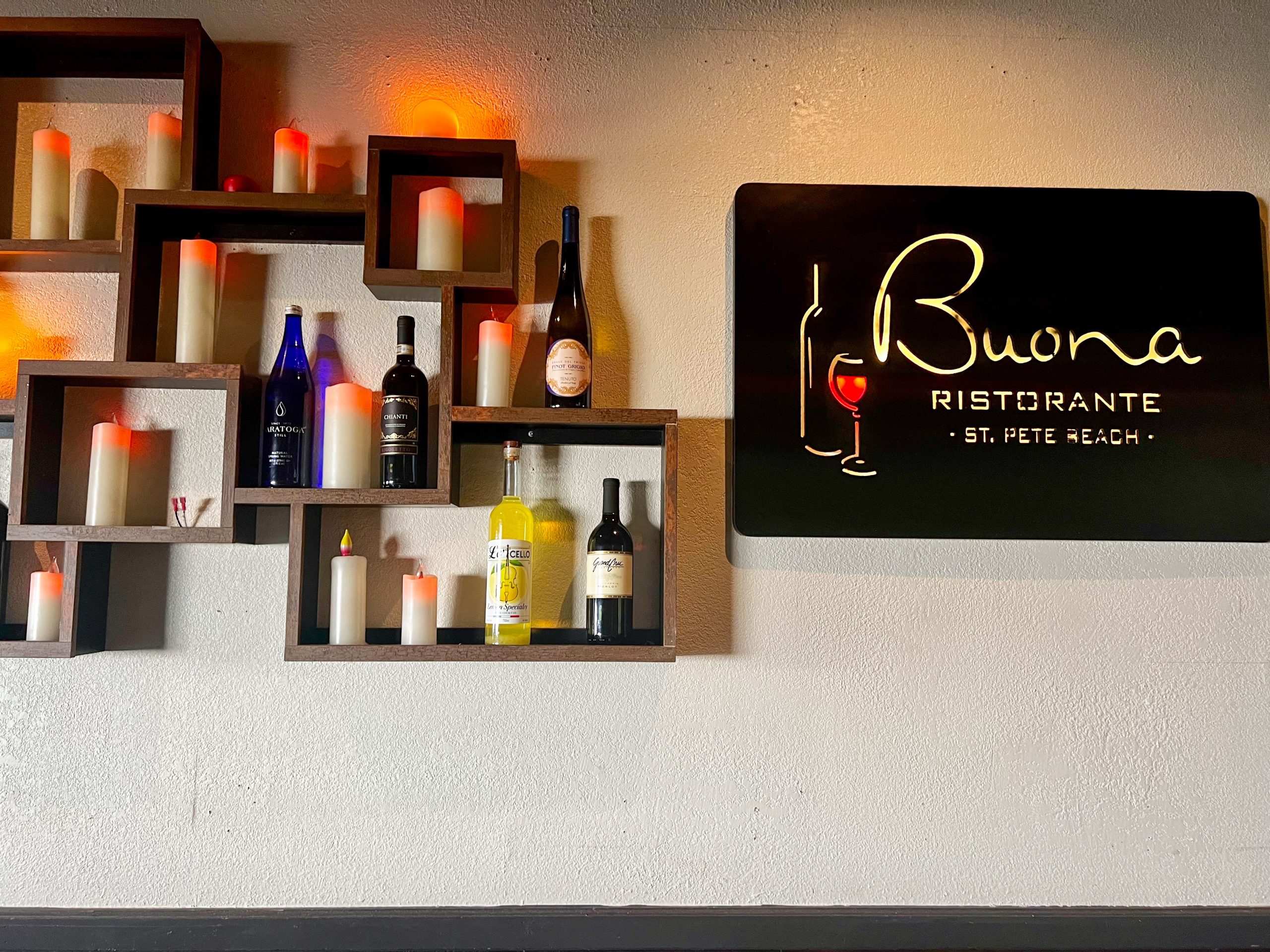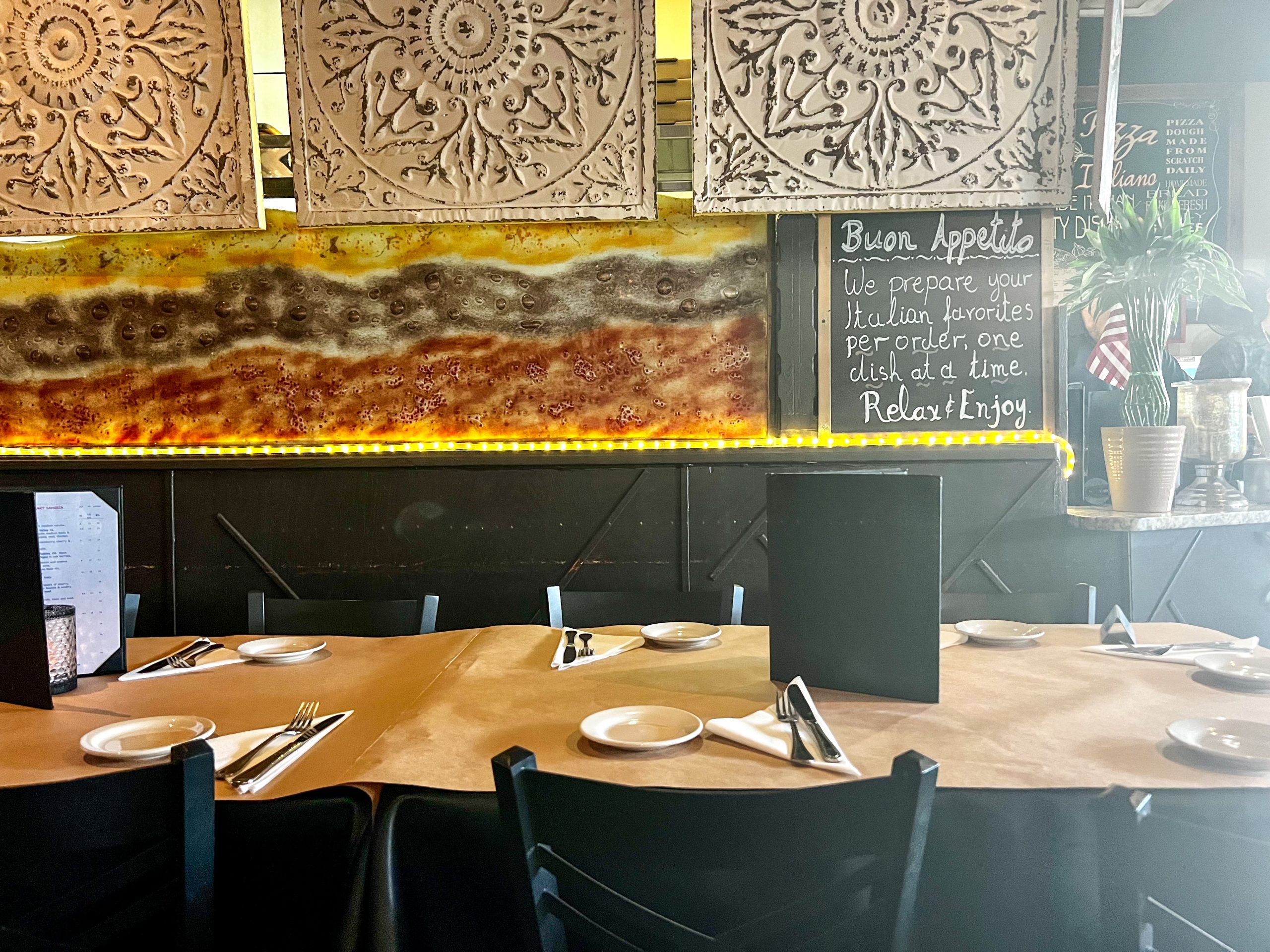 Another reason for their ever-growing popularity has to be the food of course. Delicious bread and an olive dip/spread were presented at the table first. This little snack comes with most all of the entrees and is exceptionally delicious – especially the focaccia. Don't skimp on the olive spread either. In fact, I recommend stirring it up and spooning it onto each bite of your delectable bread. Warning, you're not going to want to stop eating the bread, but you simply must to save room, as the meal is only going to get better from there.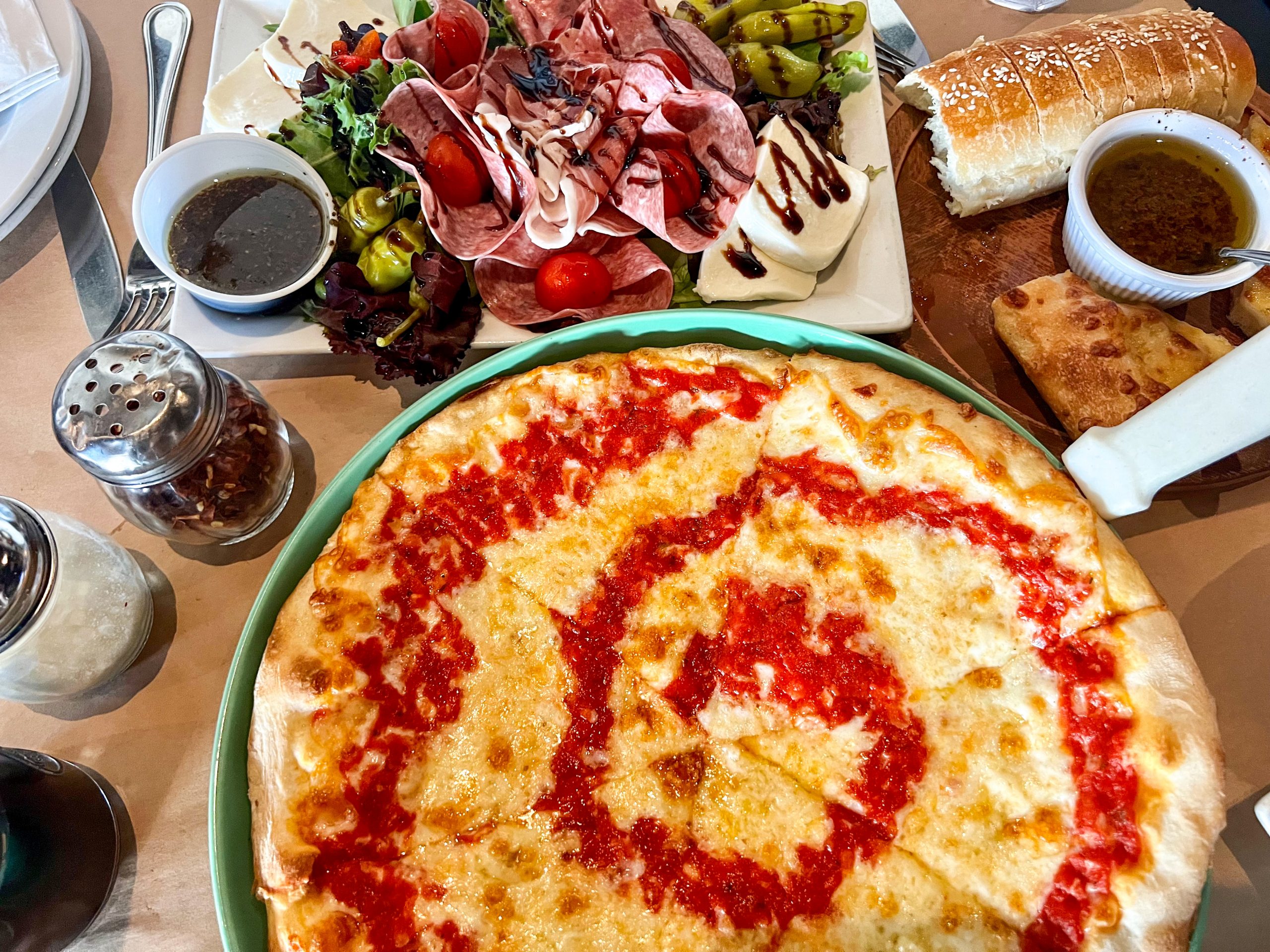 Promptly after the bread delivery, the Antipasto salad hit the table in all of her glory. This pretty little plate is comprised of greens, cherry tomatoes, Genoa salami, prosciutto, pancetta, fresh mozzarella, Kalamata olives, roasted red peppers, pepperoncini and an extra virgin olive oil and balsamic vinaigrette which brings the whole gang together.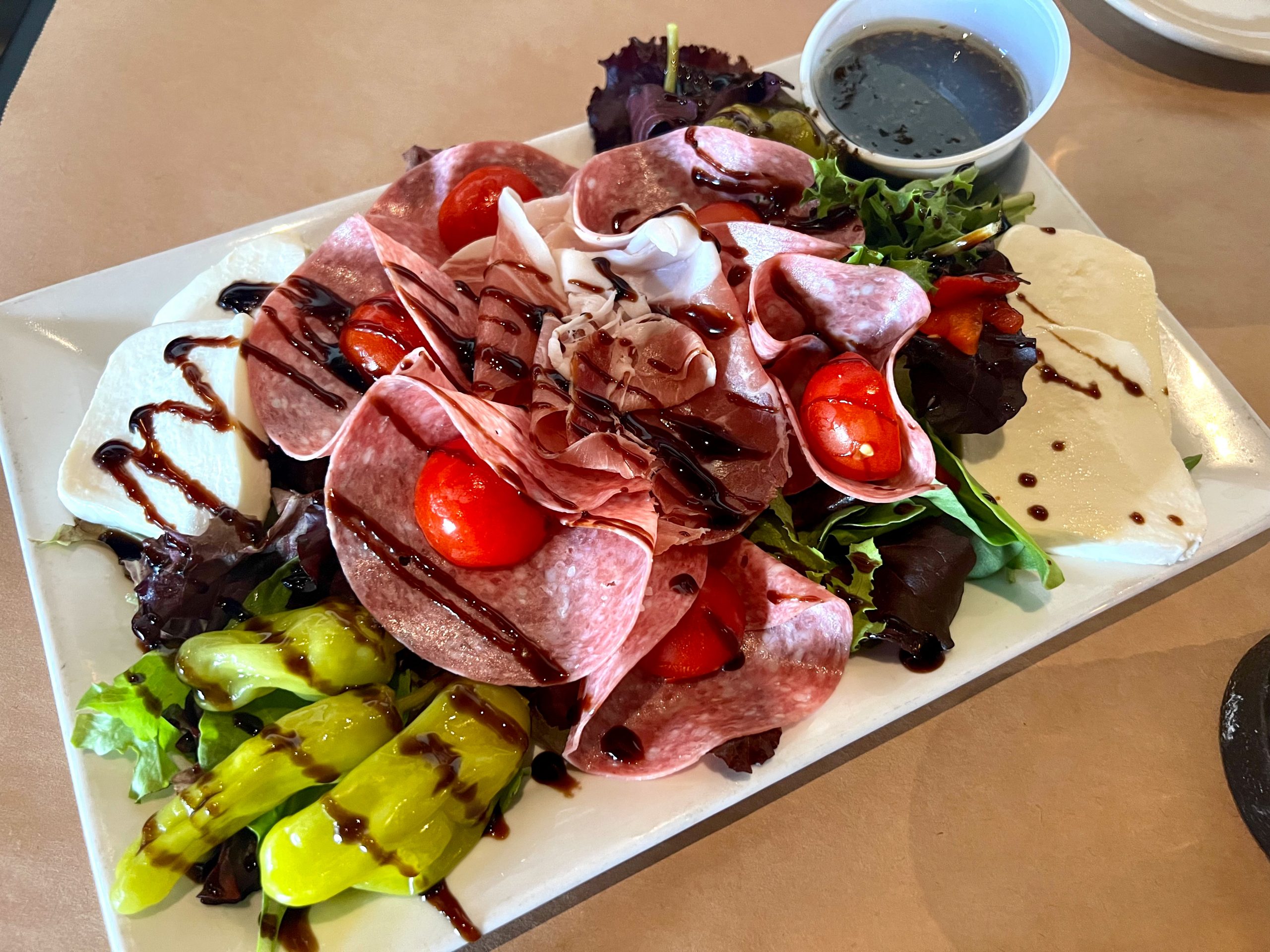 With the amount of pizzas we saw within the first ten minutes of being seated, we knew that we could not not order one. We decided on a 12 inch (there is a choice between 12 and 16) as we knew we would be indulging in pasta as well. Nonna's pizza jumped out at me immediately even though it's one of the last pizzas listed on the menu but it appealed to me in that "less is more" type of way. Mozzarella, garlic and a spiral of pomodoro sauce – that's it. And trust me, that's all that it needed. The crust was light and not ultra thin, but also not ultra thick. Every bite was just delicious, as the minimal but mighty ingredients were able to speak perfectly for themselves.
If you don't jive with gluten, fret not. Buona has a 12″ gluten-free cauliflower crust for you. Buona also accommodates to folks who can't decide on just one pizza by allowing guests to do half and half as long as they order a 16″ pie.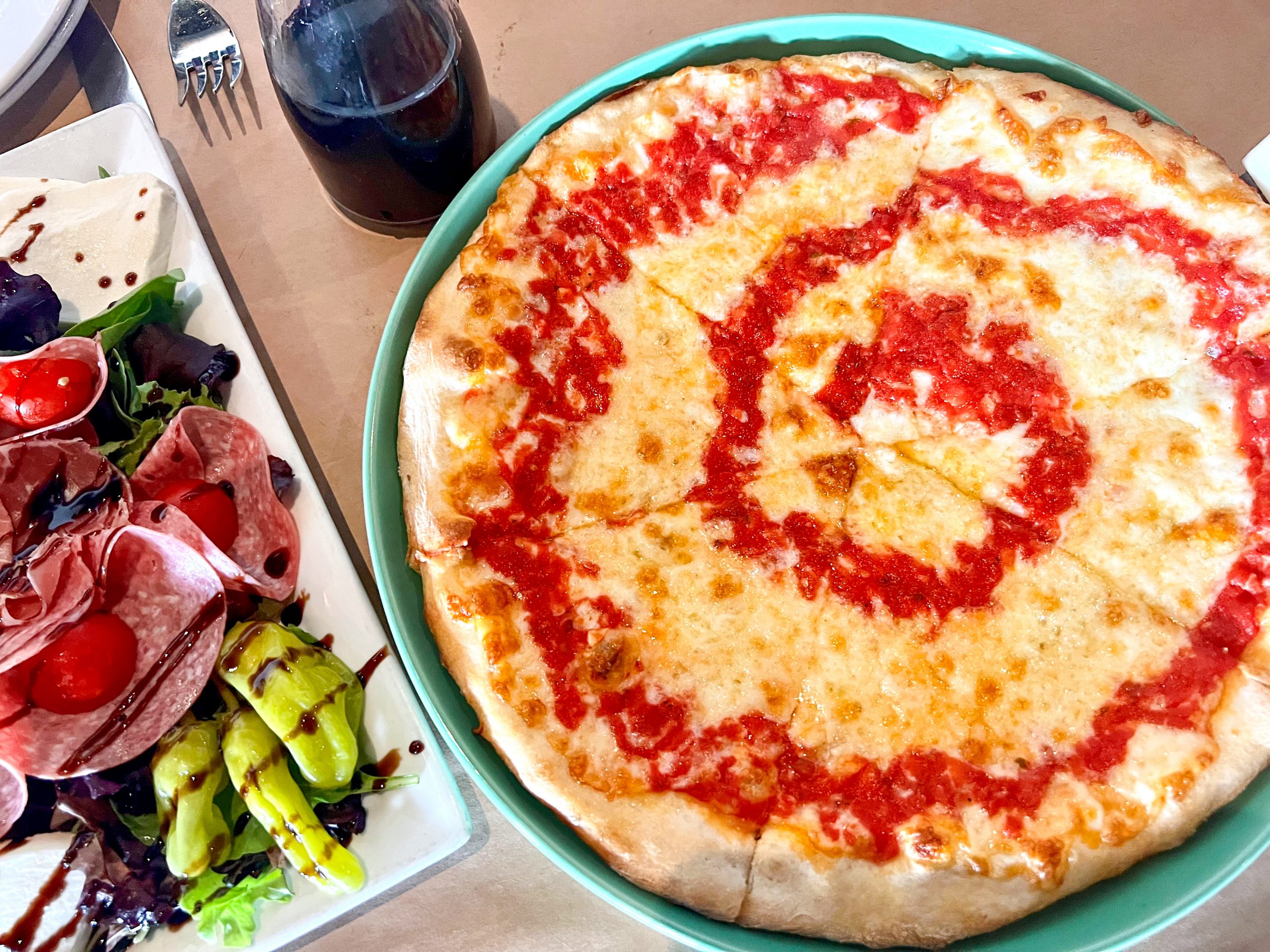 With so many different pasta dishes and entrees to choose from we decided to let the menu favorites noted with an asterisk mark lead the way. My selection was the Gnocchi Alle Noci which is a dish of small potato dumplings sautéed with Gorgonzola cream sauce and topped with walnuts, crispy pancetta and a honey drizzle.
The dish wasn't quite what I expected but I still enjoyed it – this girl loves gnocchi. It leans more sweet than savory and I believe that that's due to the honey drizzle at the end. As the dish cooled off, the honey made everything just a touch chewy.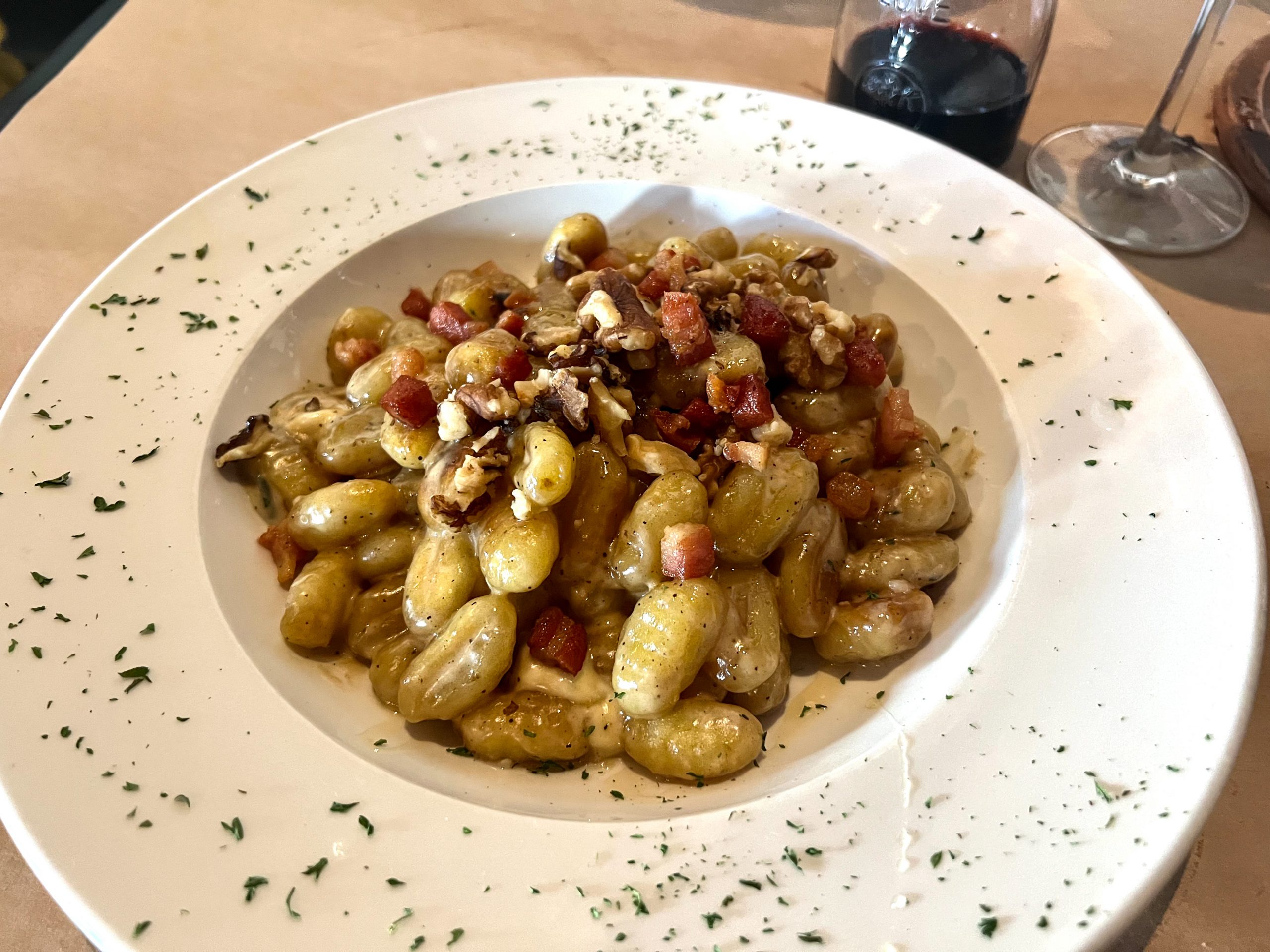 My husband was set on the Rigatoni Marinara which is listed under the classic favorites section of the menu. With the rigatoni you have the option of adding meatballs, meat sauce or sausage for a small price upgrade which I definitely recommend, especially with the sausage. Two large sausage links were served on top of the rigatoni which wasn't what we had envisioned but that didn't matter because every single bite was enjoyed and this was our favorite dish of the meal.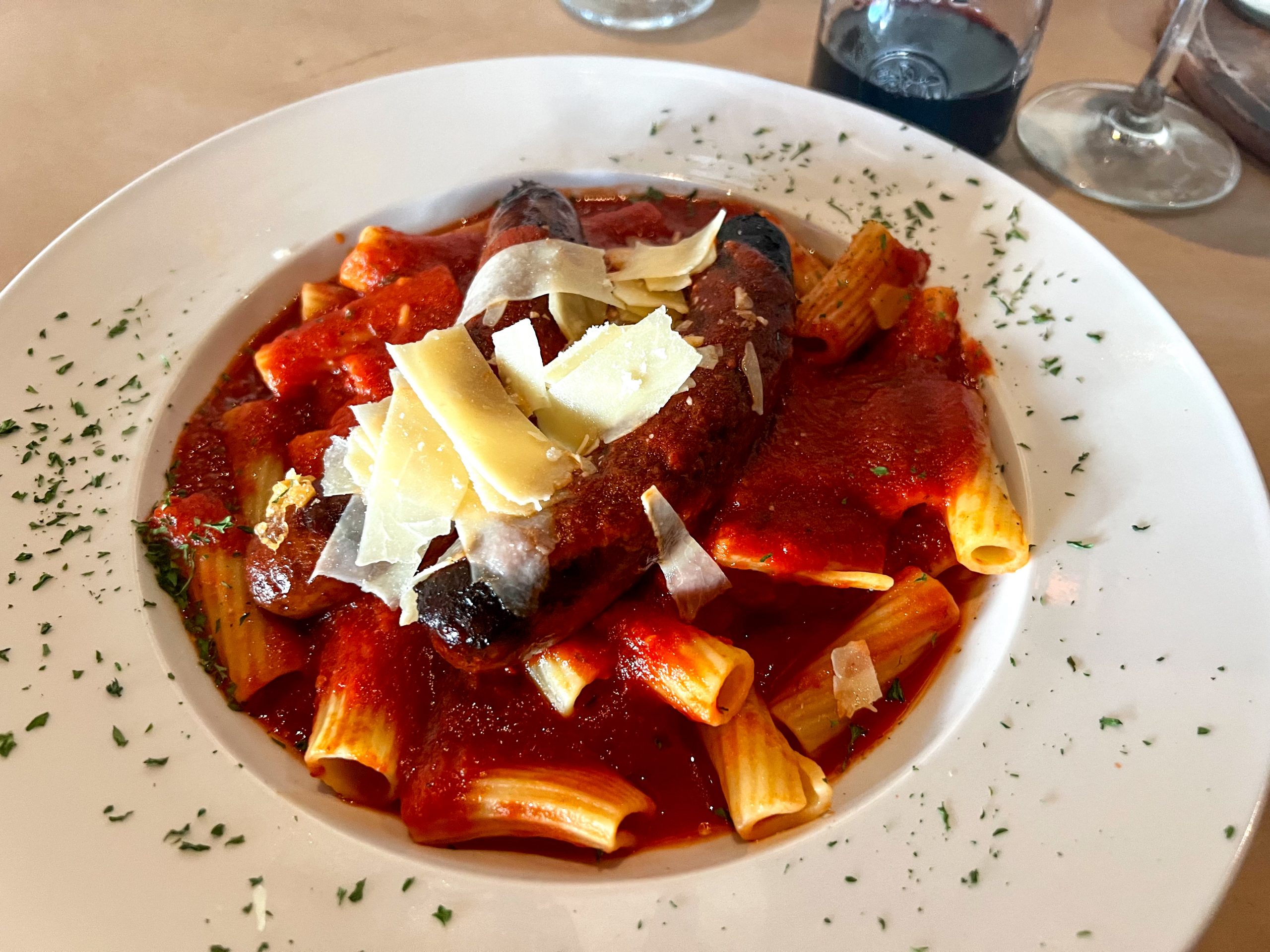 In addition to dinner, Bunoa is also open for lunch at 11:30 daily with a number of lunch specials on the menu. If you do plan to eat there for dinner though I highly suggest making a reservation ahead off time – indoor seating is limited to less than a dozen tables. And don't forget about the seating on the intracoastal-side patio – we plan to go back to enjoy a meal out there soon.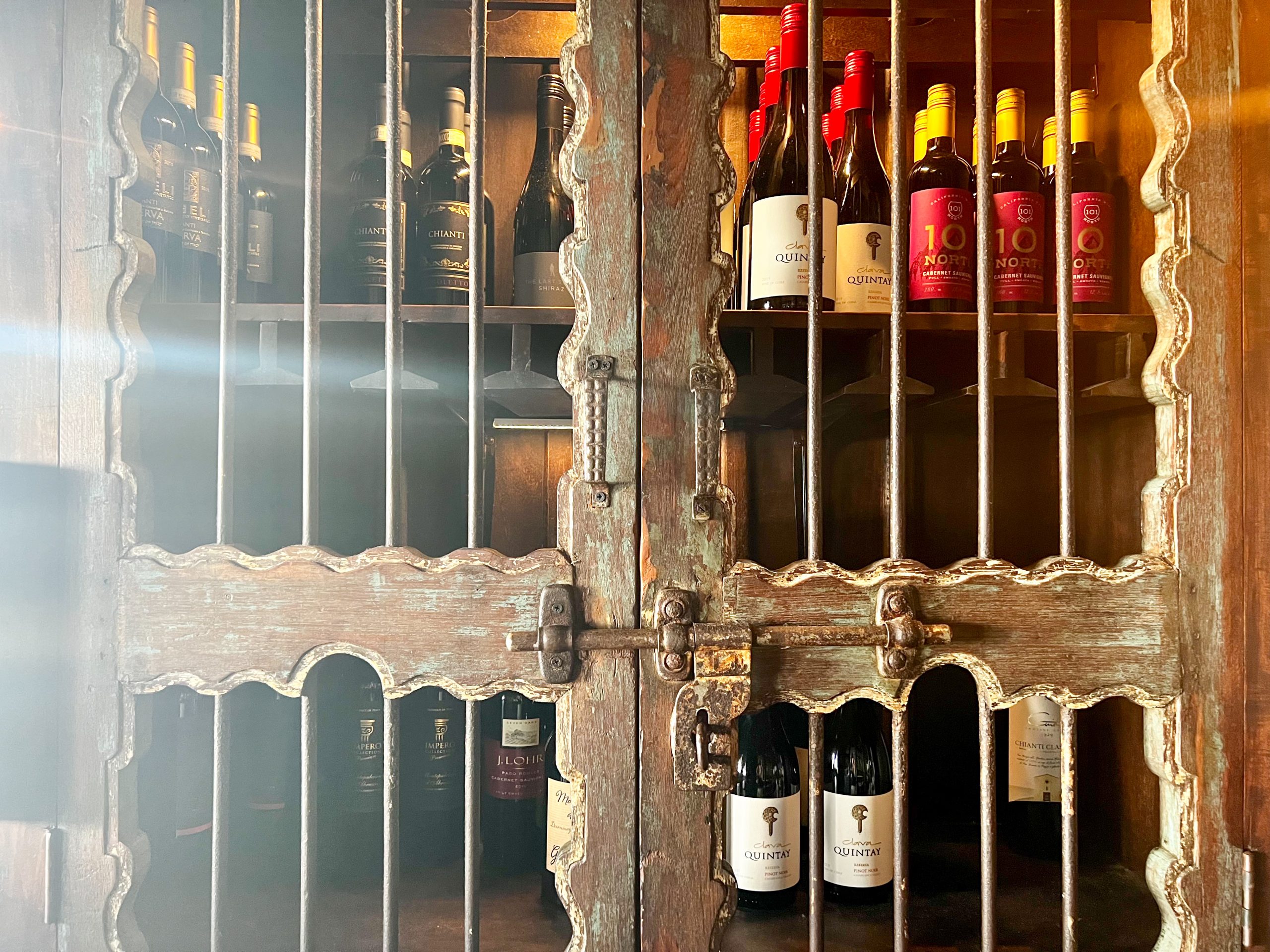 Family owned joint dispatching pizza, pasta and sandwiches amid square quarters with a patio.
DISCLAIMER: Kevin, Lori, Abby, Haley, & Lindsey do not dine anonymously (this would be impossible) and we sometimes get free food (though never expected). However, we dine with the locals and we support our own. You will always get honesty in a respectful manner. We do not include any large national or regional chains in our ratings and reviews. We focus on independent locally owned eateries exclusively.

PLEASE NOTE: Reviews reflect a certain moment in time. Some restaurants stay extremely consistent over many years, and some change for the better or worse. Some things that may change are: chefs, recipes, food suppliers, ingredients, philosophies, ownership, etc. We always hope that you have the same good, or great experience we had.
More Foodies News, Reviews & Recipes