Tuttorosso: A St. Pete Beach Treasure for Casual Italian Dishes and Pizzas
Tuttorosso: A St. Pete Beach Treasure for Casual Italian Dishes and Pizzas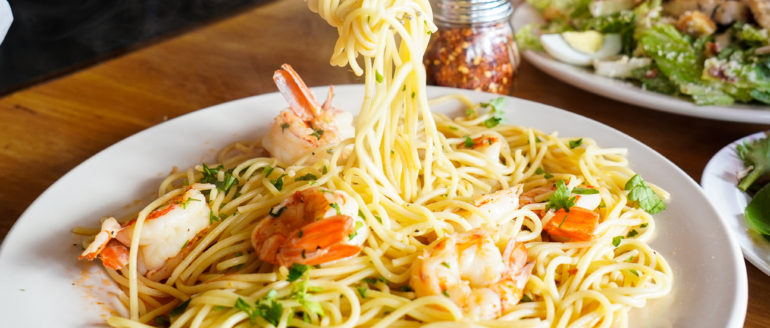 Once the aroma of hand tossed pizzas and pasta hits you, you'll understand why Tuttorosso on St. Pete Beach is the go-to casual Italian restaurant and pizzeria that everyone raves about. Tuttorosso is family owned with a comforting menu packed with Italian classics like pizzas, calzones, pasta, salads, desserts and more, like a lot more, the menu is massive. Everything I had came with good levels of warmth and sharpness and I can't wait to continue going back to try more. Tuttorosso is very much a neighborhood spot with pizza boxes flying out the door just as often as people meander in for a table.
When you walk in, you'll either see pizzas being tossed in the air and prepped for the oven or the giant case of Italian goodies like pizzas by the slice, calzones, garlic knots, vegetables, and desserts. If you're taking a seat and staying a while, you'll walk into their casual dining area and peruse the menu while munching on focaccia bread and garlic knots. If you're grabbing a takeout order, you'll talk to the crew behind the display case and they'll take care of your order.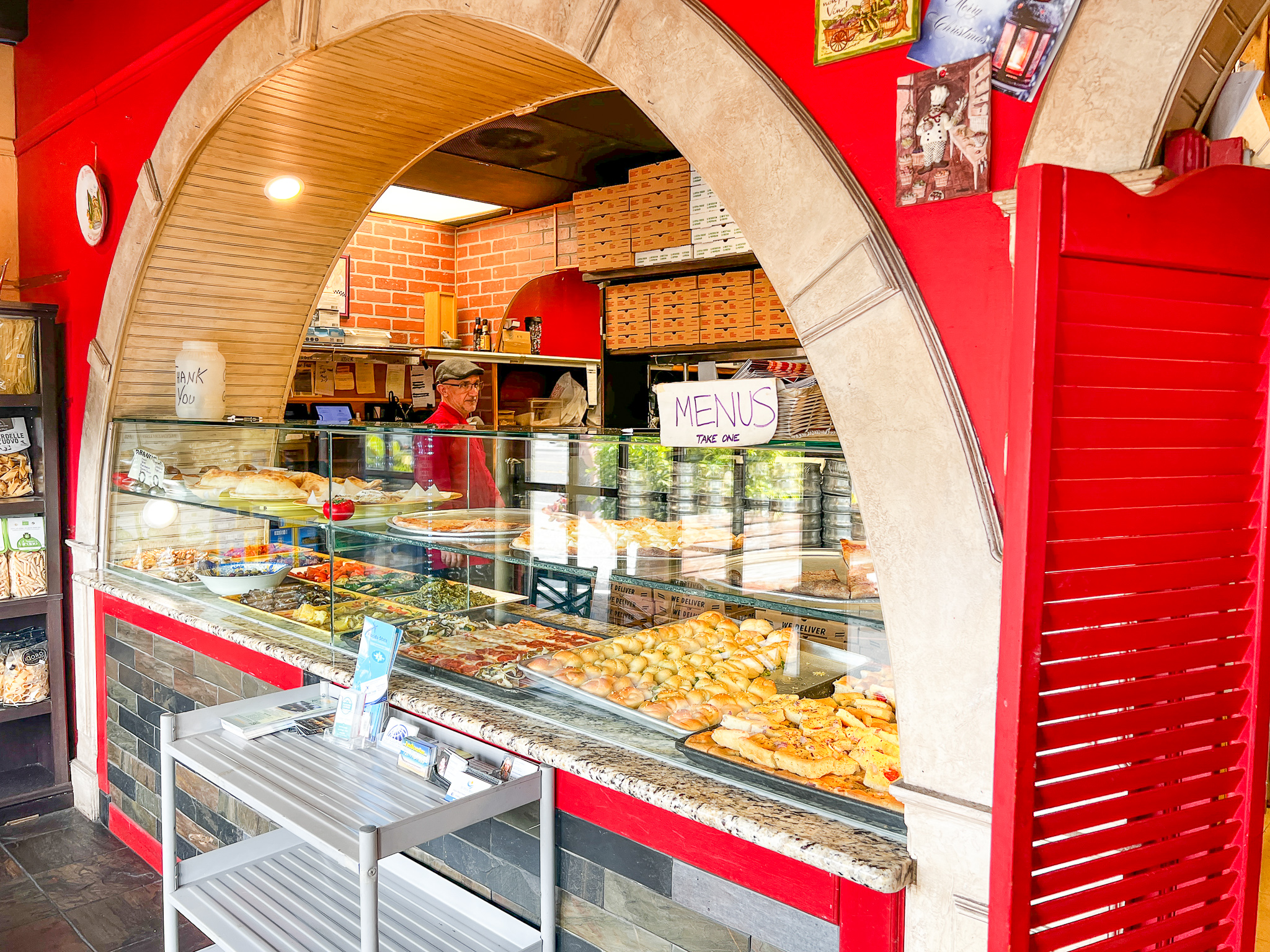 As I was waiting for my takeout order I watched eight pizzas fly into the air. It was both entertaining and it got me even more excited to bite into my pizza.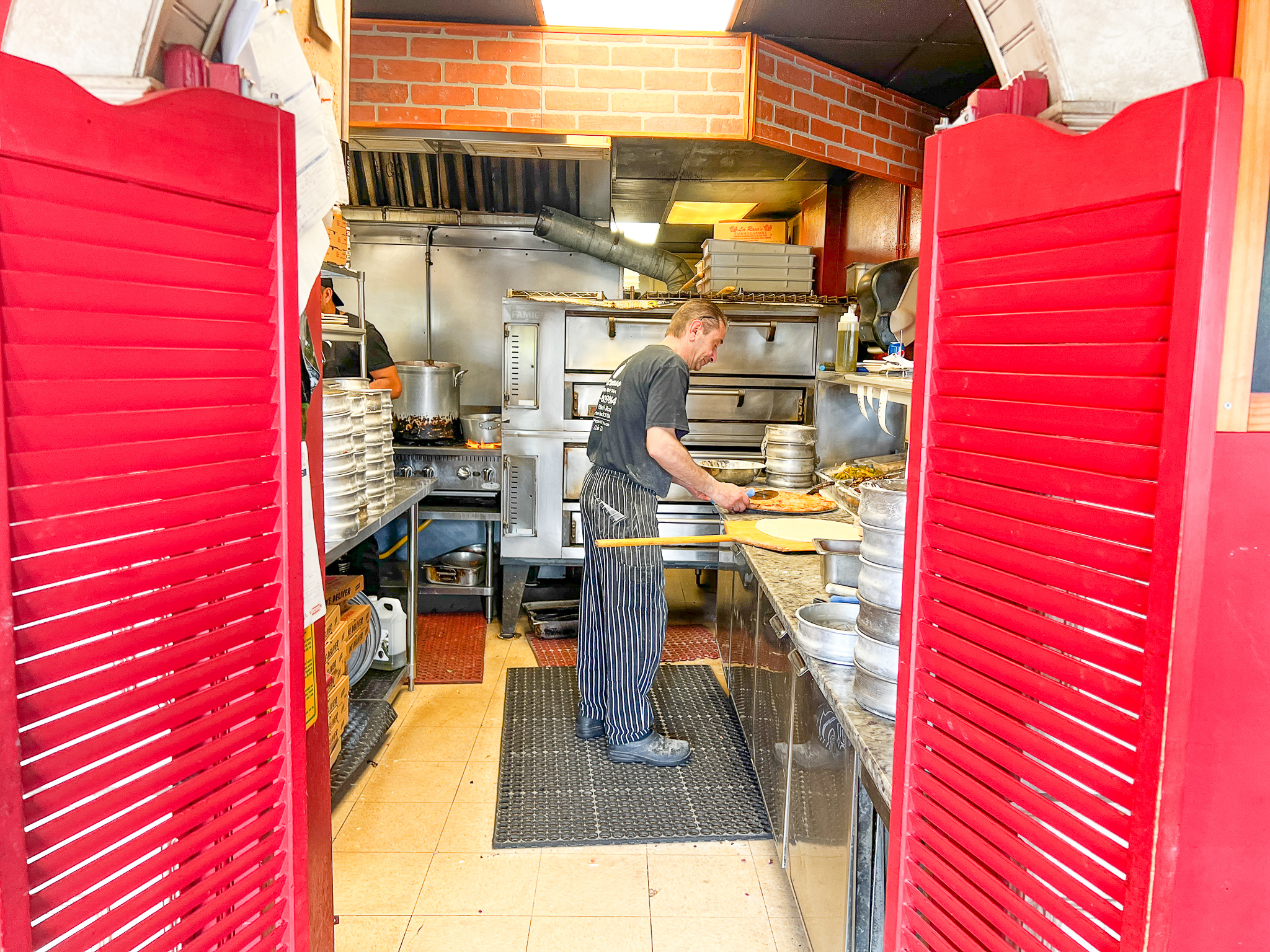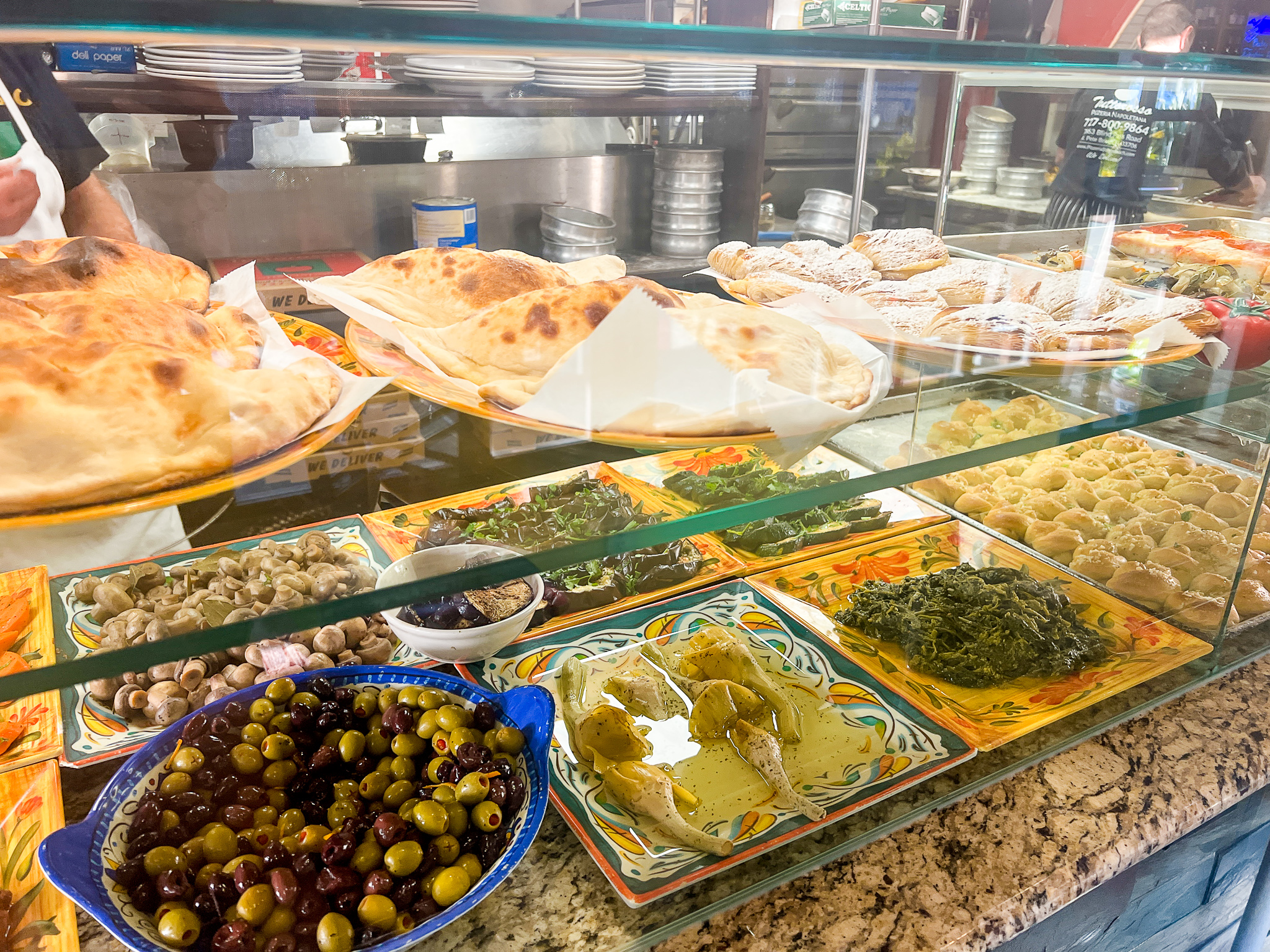 Many of you probably don't know this, but lately I've been on an insane bruschetta obsession. I don't know where it came from but it's been a staple and nonnegotiable anytime I'm out to eat and see it on the menu. I make it at home at least once a week too. When I saw the Bruschettona on the menu at Tuttorosso I didn't hesitate. This grilled artisan bread is topped with fresh tomatoes, basil, olive oil and balsamic. The freshness here is unmatched. The tomatoes were like candy, so sweet and juicy. They really pile on the toppings so you'll be left satisfied. Please order this, you won't regret it and it's the perfect starter.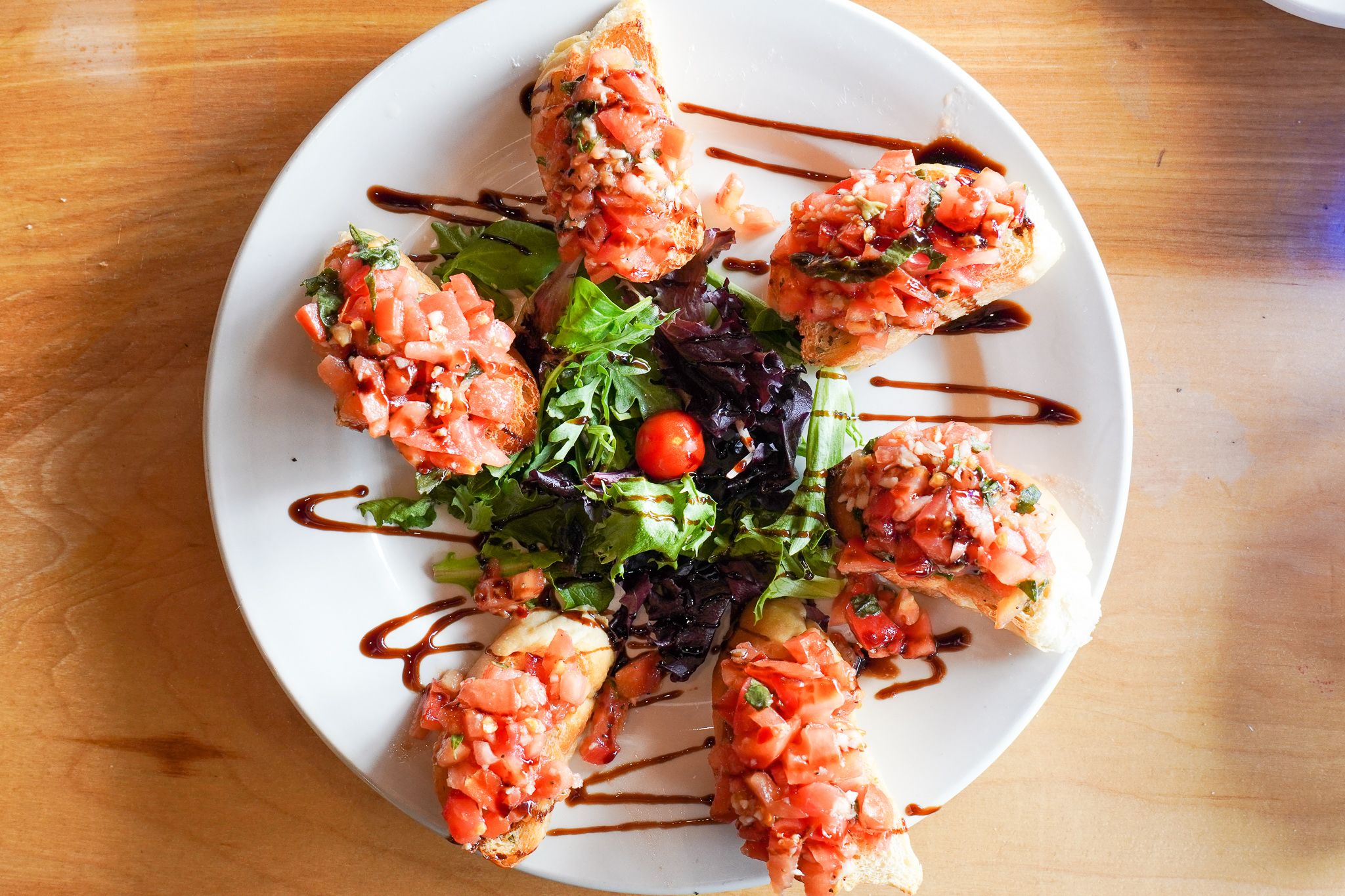 Next up, we ordered the Antipasto which is a huge plate of mixed cured meats, cheeses, and marinated olives, roasted garlic and mushrooms served over a mixed salad with balsamic glaze and olive oil. It's like a charcuterie board without the crackers and instead, there are vibrant greens. Everything on this plate was divine and high quality. Even if you plan on ordering a pizza, pasta or a heavy carb dish this is a good starter to nibble at while you wait.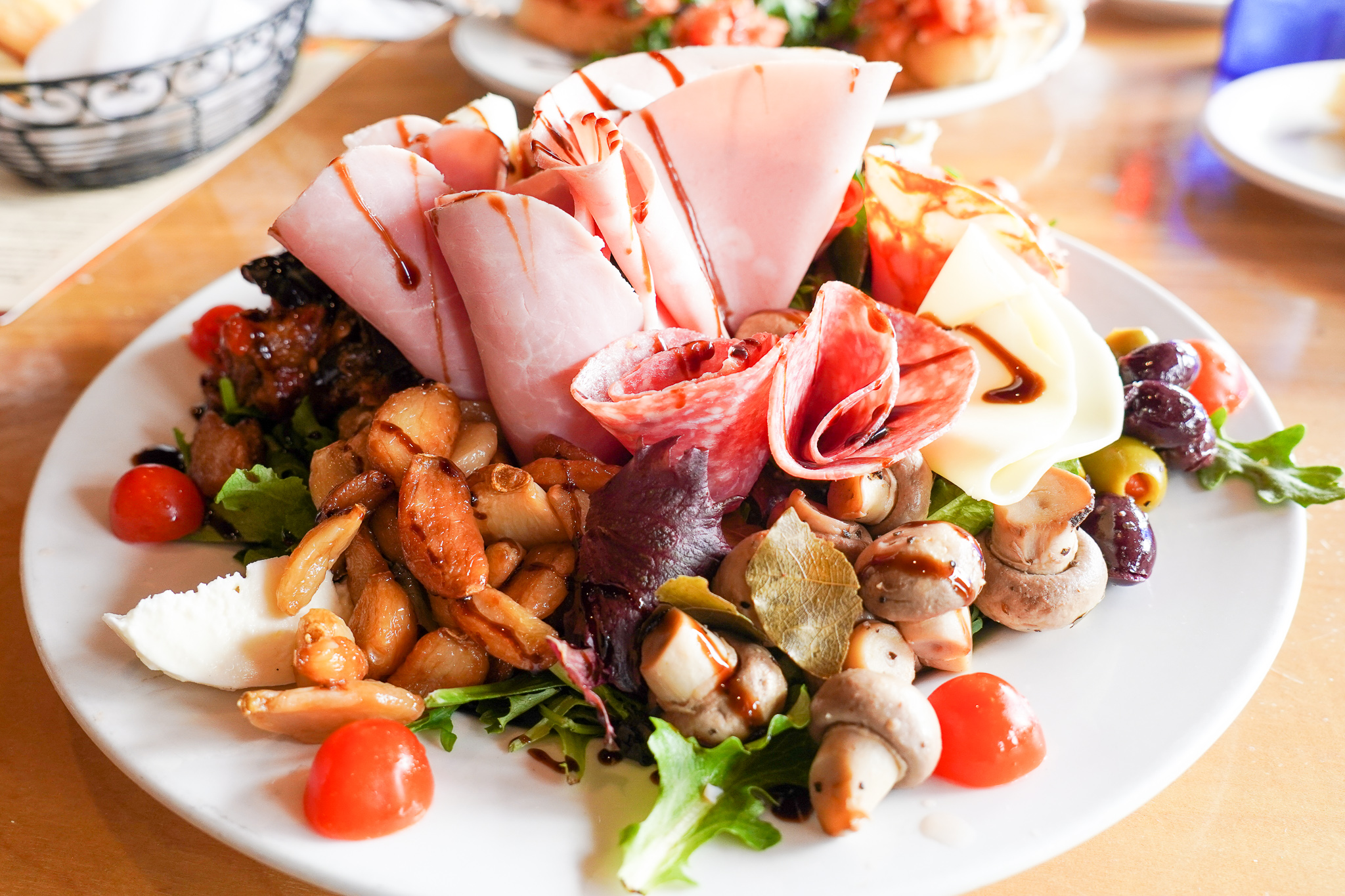 The Caesarona Salad was a great choice. Imagine a classic Caesar salad topped with bacon, hard-boiled egg, and grilled chicken and that's what you'll get. It'll fill you up perfectly and leave you feeling guilt-free. The chicken was really well cooked and served hot. I especially appreciated the crispy bacon bits for an extra crunch.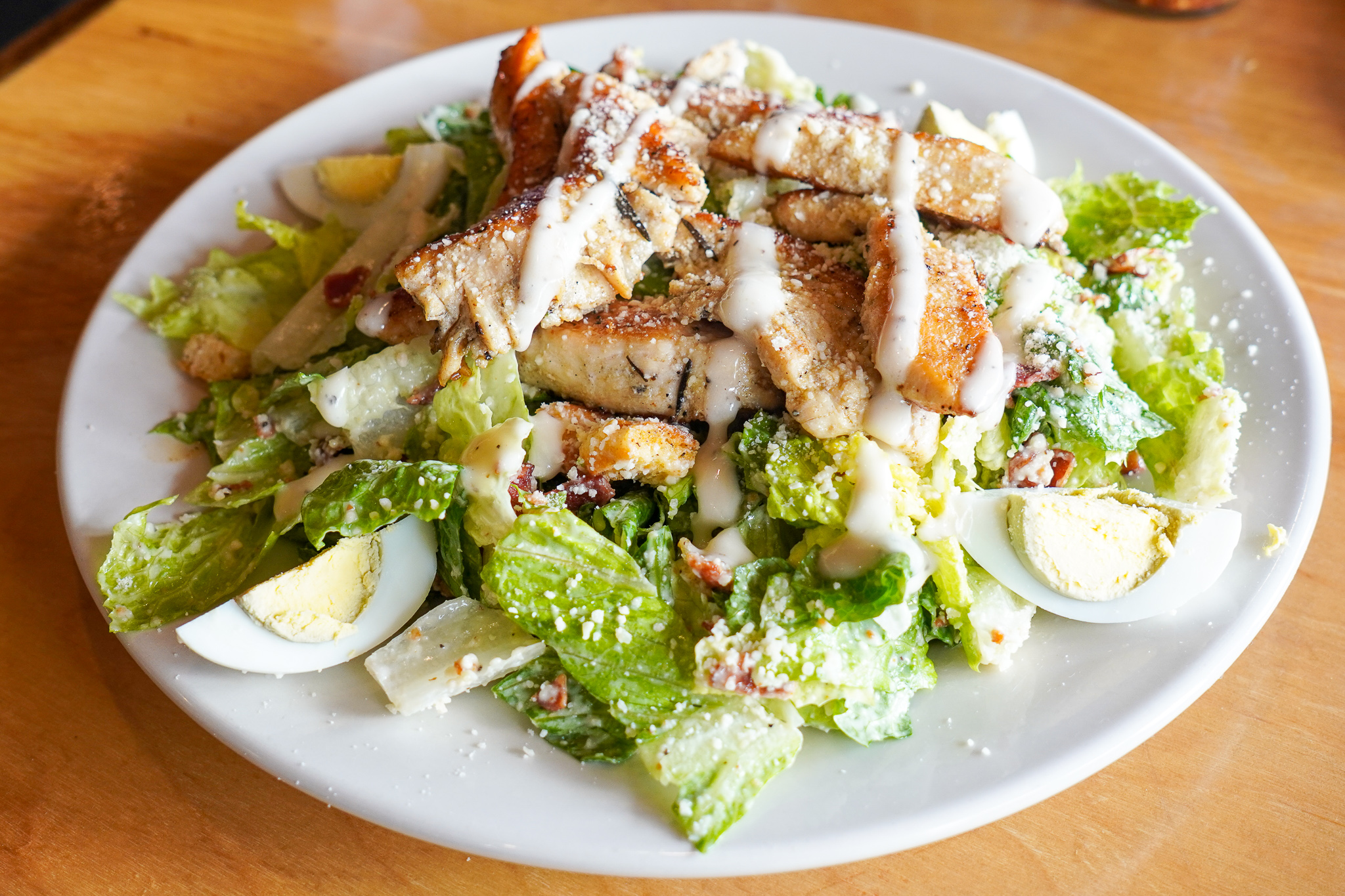 The Gamberoni Scampi is found under the Tuttorosso Specialties on the menu. This delicious entree comes with shrimp sautéed in garlic, white wine, butter, olive oil, and lemon juice. You'll want to ask your server for an extra garlic knot just to soak up every drop of the buttery garlic sauce. You can't go wrong with a classic scampi dish and Tuttorosso serves one that's truly terrific.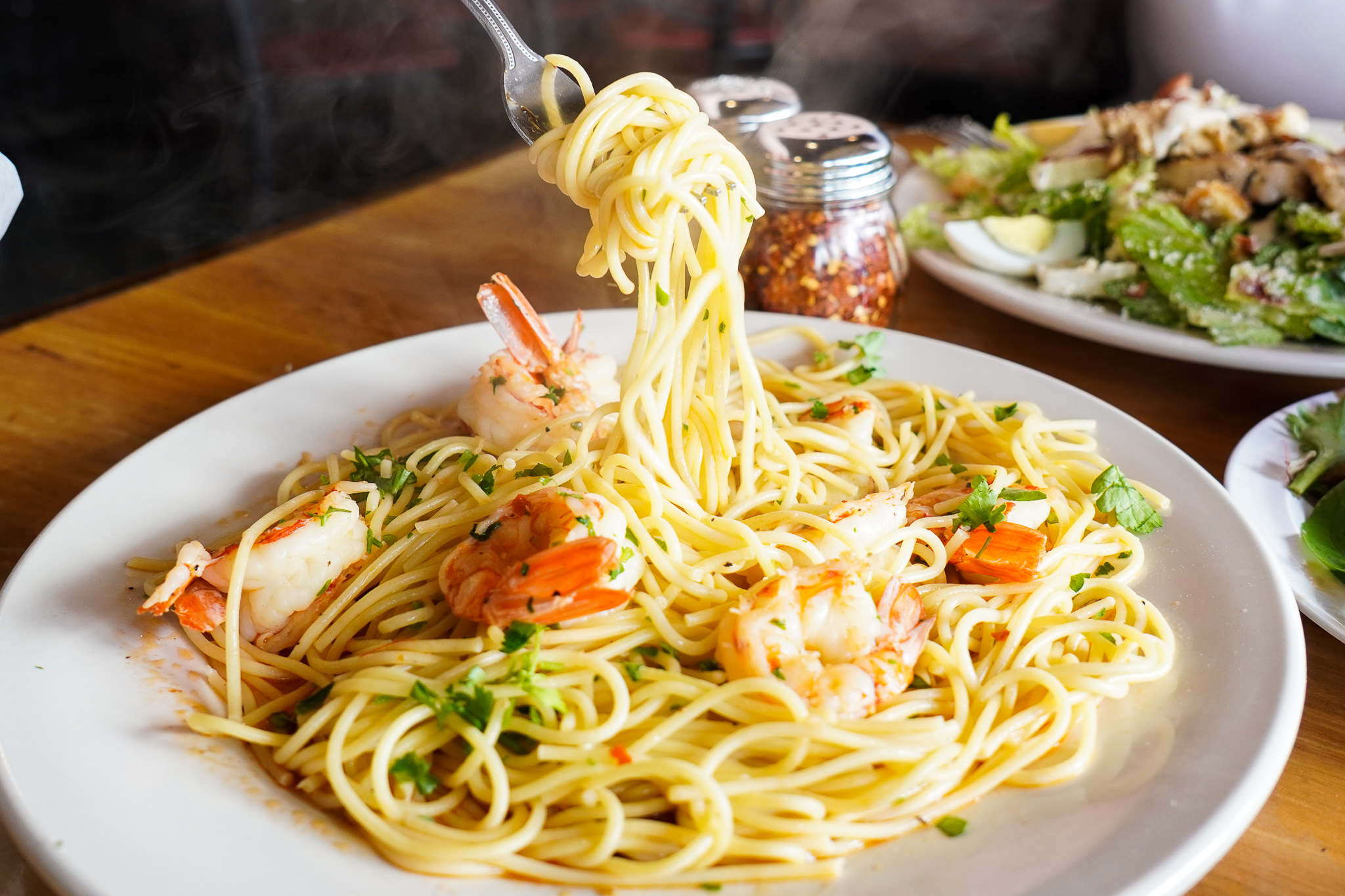 All entrees are served with a Garden Salad and bread. The Garden Salad was pretty basic but still very good with spring mix, tomatoes, red onions, carrots, served with House dressing. The dressing was lightly creamy and tangy. Beware, the garlic knots will melt in your mouth and you'll wonder how they disappear so quickly. They're so dreamy, soft and fluffy. The focaccia bread is also wonderful with a bursting tomato and crispier crust to it.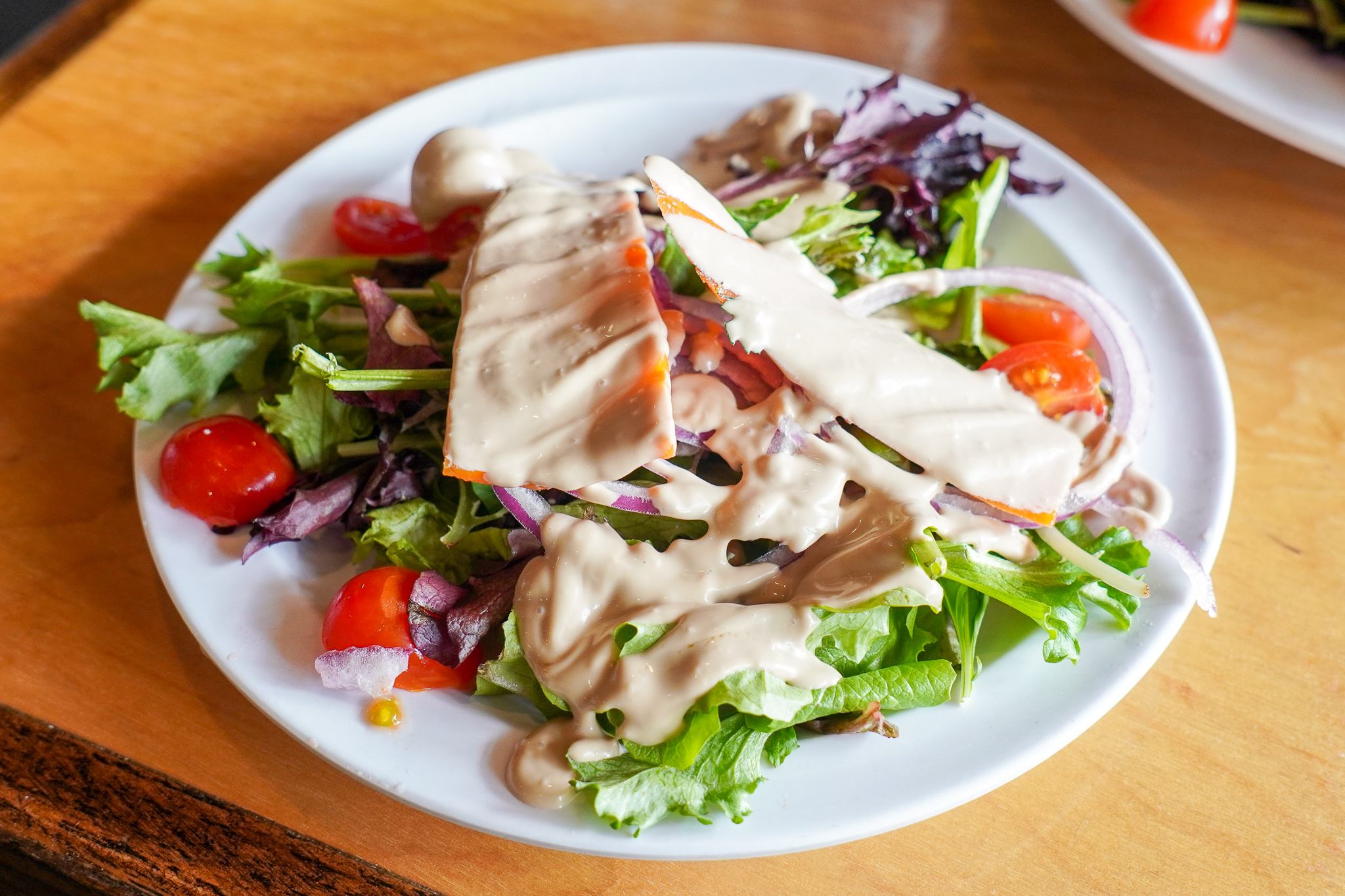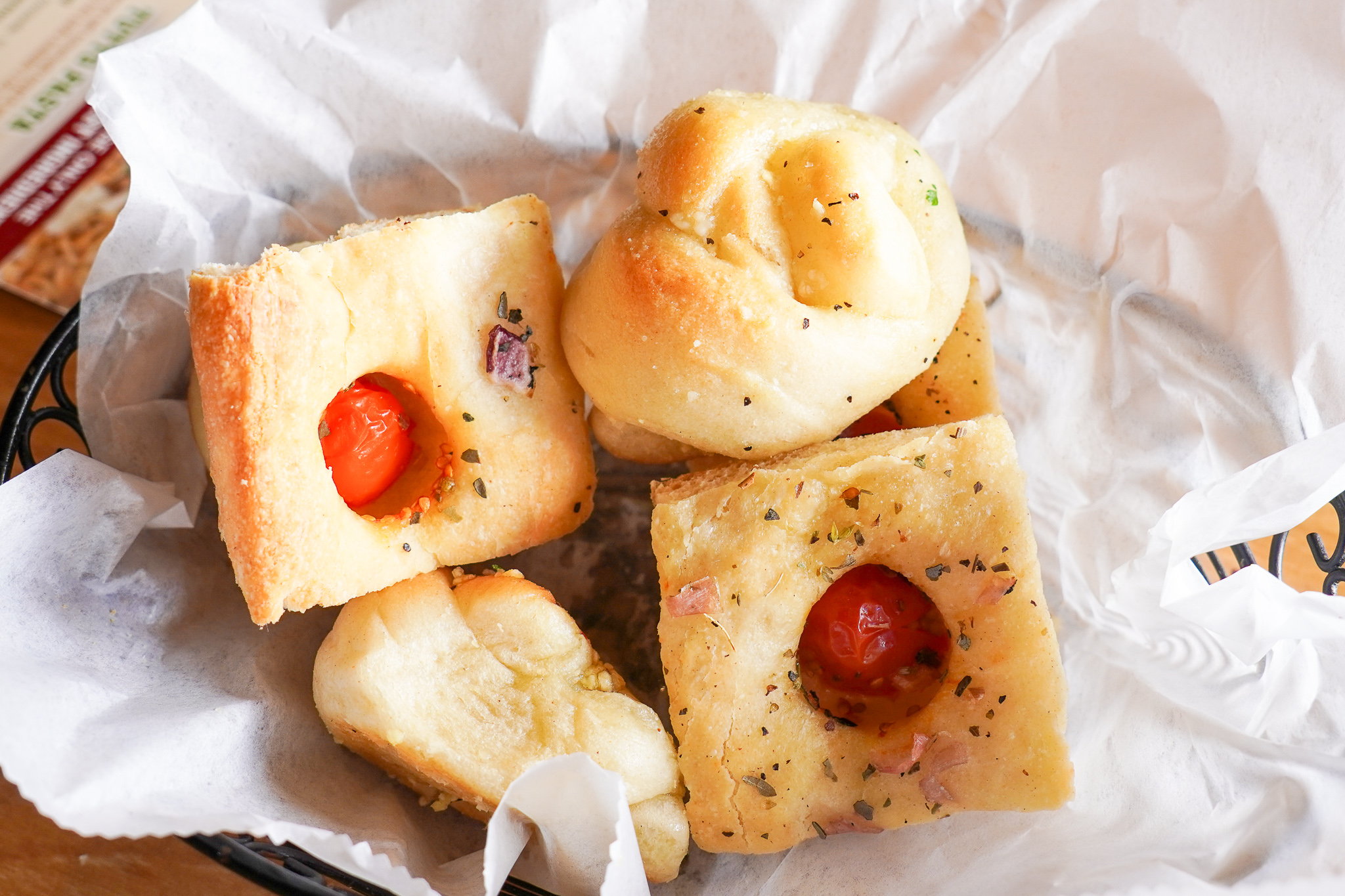 Get the pizza. Get one slice of gourmet and one slice of the traditional supreme. It's the best of both worlds and you'll be satisfied.
Tuttorosso offers gourmet and traditional pizzas available in 14″, 16″, 18″ x 26″ and 12″ gluten-free crust. The gourmet pizzas are unique from the classic Margherita Pizza to Pesto Chicken Pizza and everything in between. The square cut, traditional pizzas are made with tomatoes, mozzarella cheese and toppings. I've mentioned it before in previous reviews, but pizza is my passion and being from Chicago I judge pretty hard. I must say that I prefer the traditional pizza more for its comforting dough and heftier bite. Both were good, especially warmed up with a crisp crust.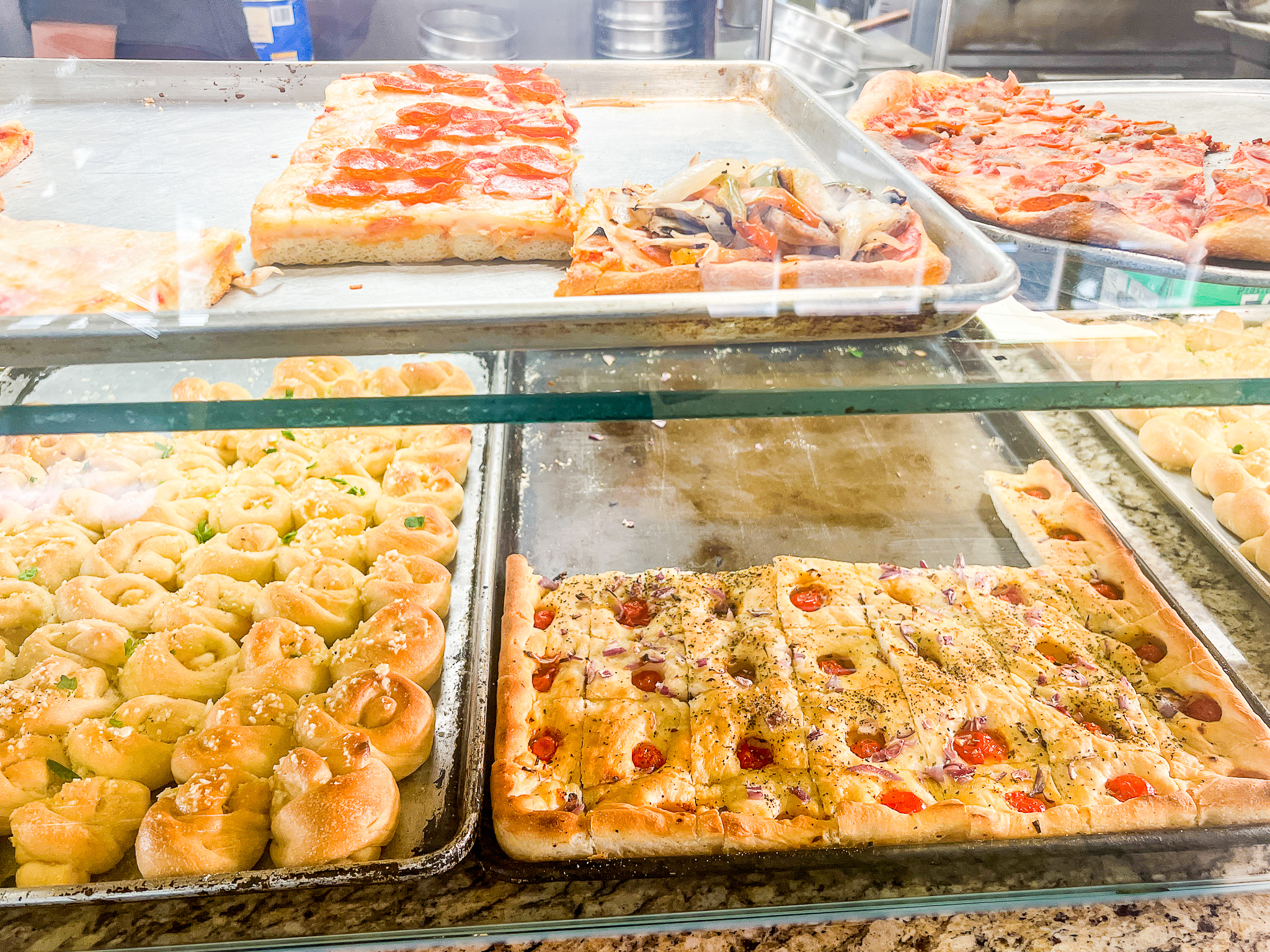 The Gourmet Bianca Pizza has mozzarella, ricotta, garlic, and olive oil. The warmth and cheesiness hit the spot and I enjoyed the thin, puffy crust. The Traditional Pepperoni and Supreme Pizzas were my favorite though. As you can see, the Surpeme is loaded with everything you could think of. It comes with pepperoni, sausage, mushrooms, bell peppers, and onions. Maybe I liked it more because it had exciting flavors to it and the toppings were all so steamy.
I'd definitely go back for the traditional pizza and maybe I'd try another gourmet slice like the Polpettona Pizza which has meatballs, ricotta, tomato sauce, and mozzarella.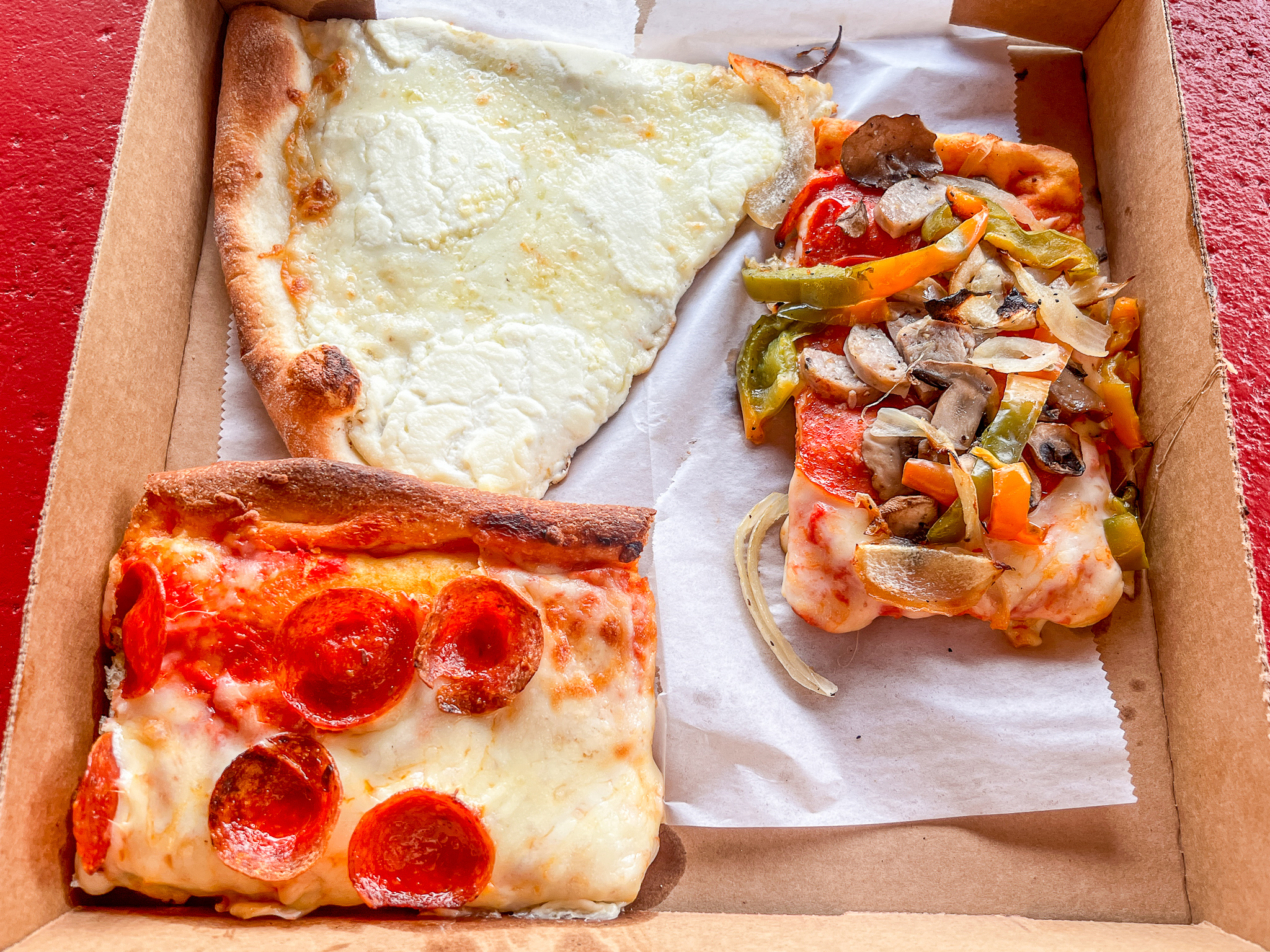 I wasn't planning on ordering pasta to-go, but I overheard someone ordering the gnocchi and couldn't help myself. The Gnocchi Al Forno is a feast for the eyes as well as the belly. These baked potato dumplings are served in pink sauce, also known as vodka sauce which is a blend of marinara and alfredo sauce, and topped with melted mozzarella. This heavenly dish deserves a moment of recognition. The sauce was amazing, the pillowy pasta is soft and comforting and the melted cheese on top, well, you already know that's the best part.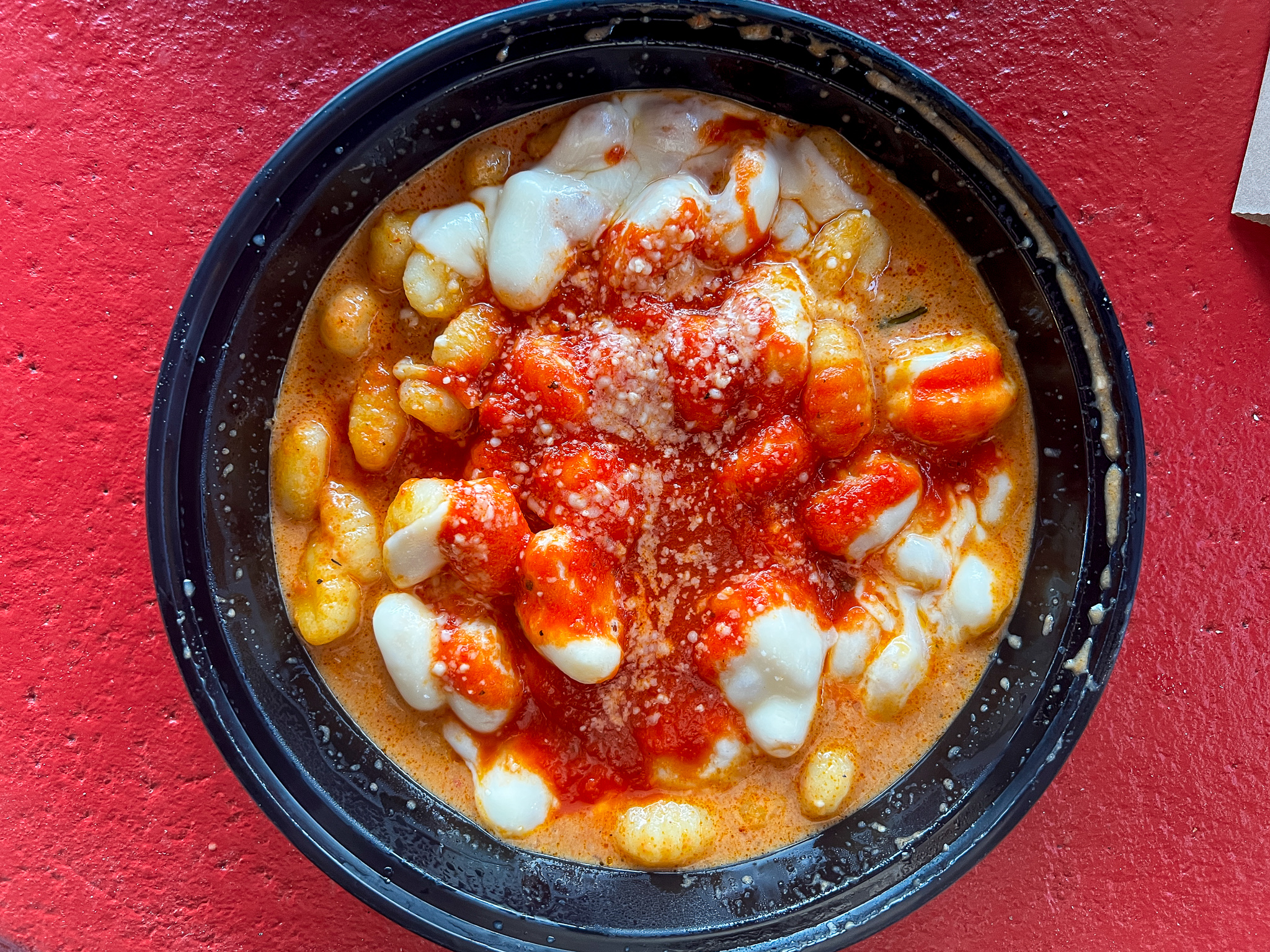 Even though I've been in a two day food coma, there's still more to explore on the menu at Tuttorosso. I think it'd be a good idea to grab a calzone or meatball sub here and then go walk it off on the beach right across the street. The comfort, not only in the food, but also the atmosphere will keep people coming back time and time again too.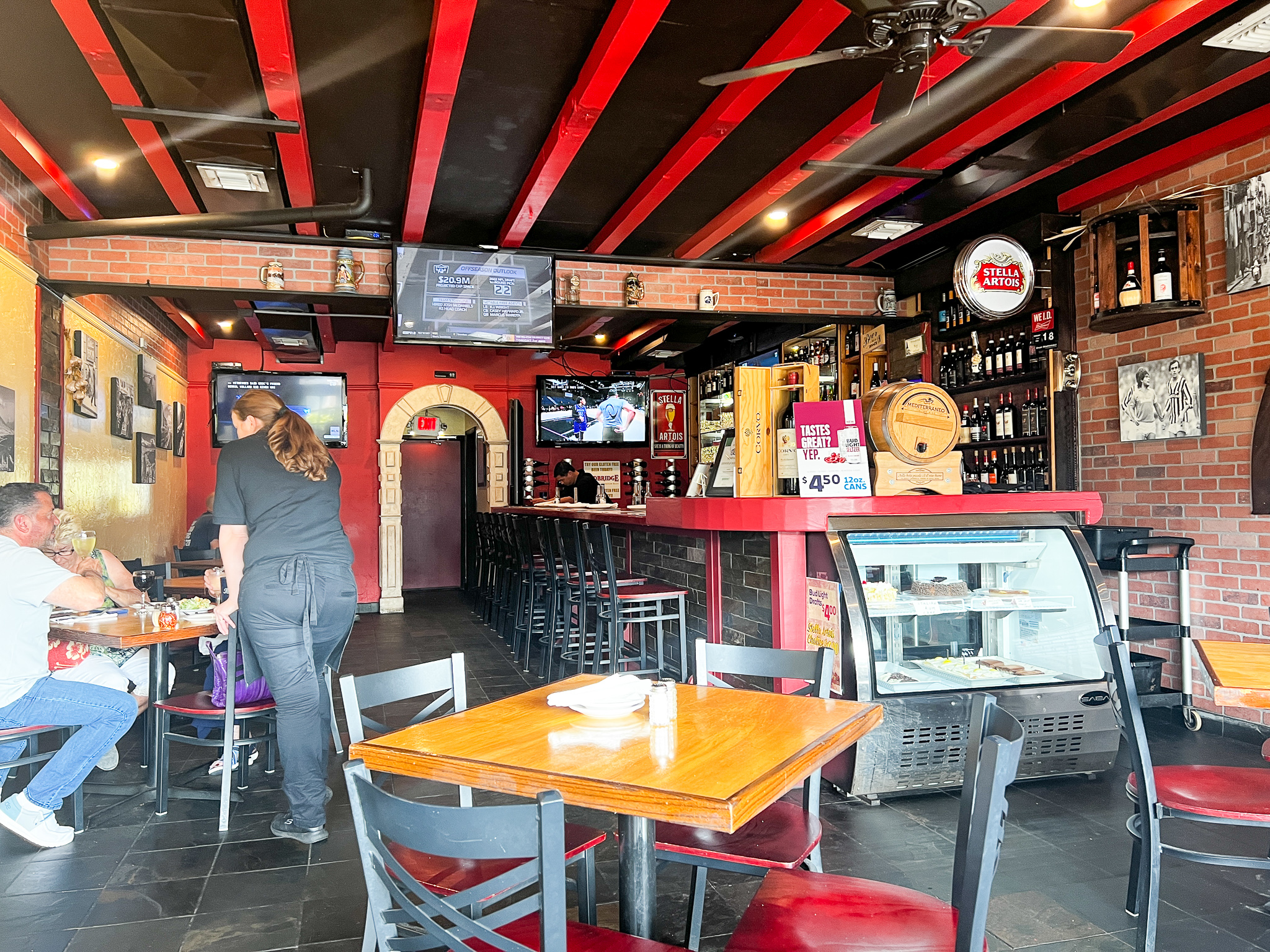 A neighborhood restaurant and pizzeria with an immense menu of Italian favorites and superb pizzas, Tuttorosso is a treasured destination for casual Italian food in St. Pete Beach.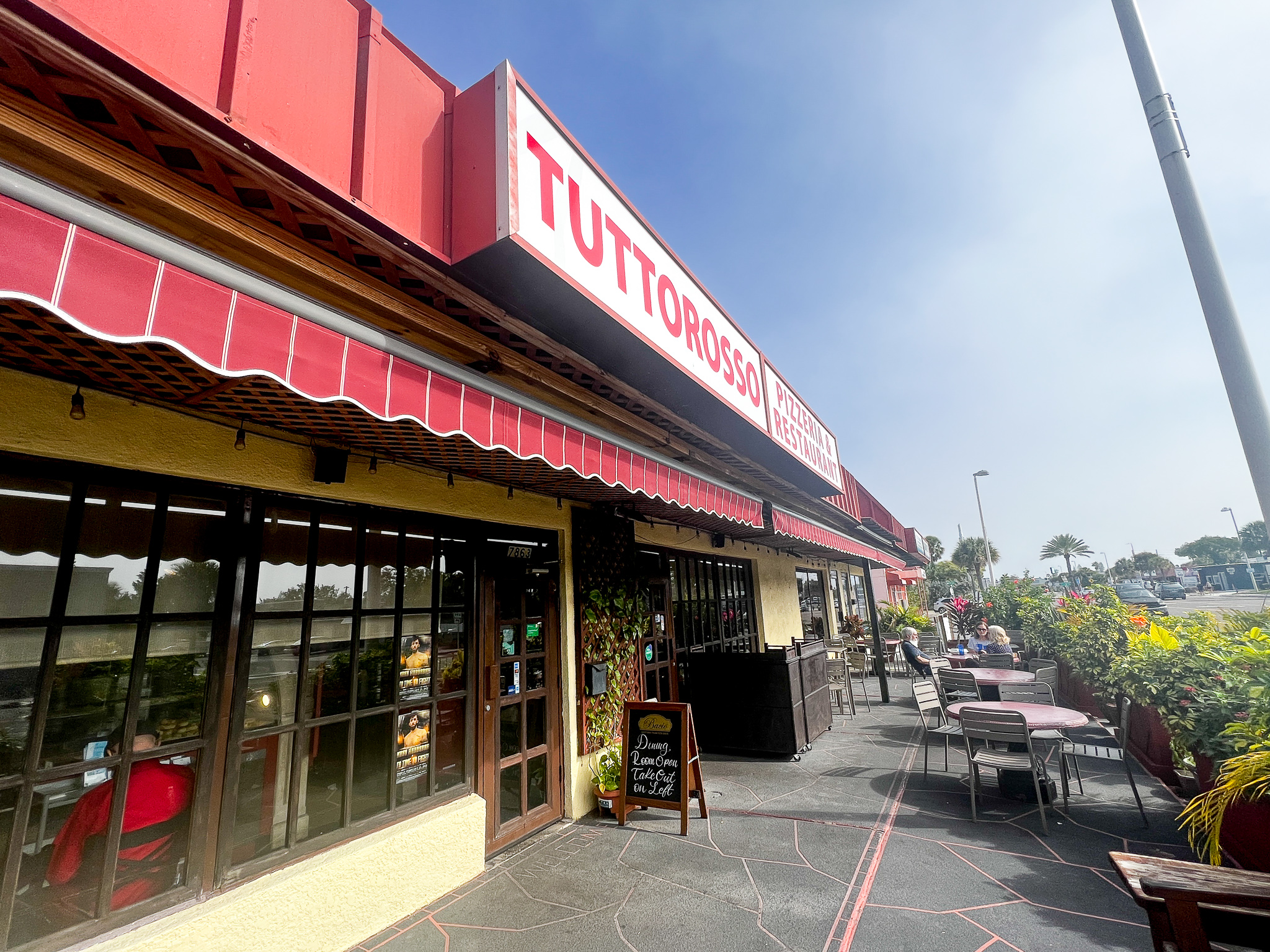 A local, family-owned and operated establishment in St. Pete Beach offering hand-tossed pizza, stromboli, and calzones made from scratch, as well as a variety of salads, unique southern baked Italian pasta dishes, delicious homemade desserts, wine, and more.
DISCLAIMER: Kevin, Lori, Abby, Haley, & Lindsey do not dine anonymously (this would be impossible) and we sometimes get free food (though never expected). However, we dine with the locals and we support our own. You will always get honesty in a respectful manner. We do not include any large national or regional chains in our ratings and reviews. We focus on independent locally owned eateries exclusively.

PLEASE NOTE: Reviews reflect a certain moment in time. Some restaurants stay extremely consistent over many years, and some change for the better or worse. Some things that may change are: chefs, recipes, food suppliers, ingredients, philosophies, ownership, etc. We always hope that you have the same good, or great experience we had.
More Foodies News, Reviews & Recipes