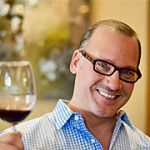 Kevin Godbee · Jun 29, 2016 · 2 min read
Back in April, Cassis updated their menus, and there are several new items that look delicious. However, I have been dying to try the Parisian Hot Dog. I love having breakfast at Cassis, and I normally end up there early in the morning before the hot dog is available at 11 am on the lunch and brunch menu. I finally made it for lunch today.
This is a hot dog aficionado's hot dog! It's also for the hearty appetite, and you need to throw the diet out the window on this one, but it is definitely worth it.
The Parisian Hot Dog is rich, hearty, and plump with a nice crispy skin ... and did I mention - IT'S HUGE!!! If you're going to have this for lunch, I recommend either sharing, or skipping breakfast.
It's a footlong, but is it also about double the thickness of the average hot dog. It's moist and tender on the inside with a nice crisp skin on the outside. Even though it is baked, the skin has such a nice finish that I would have guessed it was fried.
There is béchamel sauce on the bottom, and mozzarella and parmesan cheese melted on top. The hot dog "bun" is actually freshly baked French bread from The Cassis Bakery next door. This definitely qualifies as a "Gourmet Hot Dog".
I started by dipping the exposed ends into the delicious dijon mustard, working my way to the French bread.
Lori wanted a bite, and as I said before, this is a good item to share even though she only had one bite. Plus, it's Parisian, so it's romantic!
When you get to the bread, and bite in, the hot dog tries to slip out the other end, so I held the back end in place with my finger, and continued to dip into the dijon mustard.
The accompanying French Fries were excellent as well! They were obviously freshly cut from raw potatoes, and perfectly fried, perfectly greasy, and perfectly salty. I had some with ketchup, and some without, as I like to see how they taste on their own, which was delectable.
Lori had the Chipotle Chicken Quesadilla which our server said was the best quesadilla he's ever had. We agree that it was definitely one of the best! It comes with guacamole, sour cream, and pico de gallo. Lori just went with sour cream since cilantro tastes like soap to her. It was still an excellent Quesadilla.
If you haven't been to Cassis American Brasserie in a while, it's time to go back. If you haven't been there at all, you need to find out what you are missing!
Cassis American Brasserie
170 Beach Drive N.E.
St. Petersburg, FL 33701
727-827-2927
http://www.cassisab.com/
OpenTable Reservation
Make a reservation right now, and tell them that St. Petersburg Foodies sent you!