Dirty Laundry is a Cafe by Day and Lively Havana Speakeasy by Night
Dirty Laundry is a Cafe by Day and Lively Havana Speakeasy by Night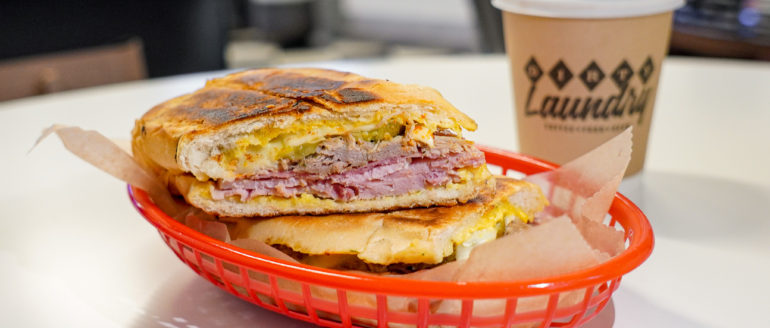 Have you heard about the new speakeasy in St. Pete? It was on the down low for a while but through Instagram and word of mouth, many locals have been spreading the buzz about Dirty Laundry. Owner Stephen Schrutt, who is also the mastermind behind No Vacancy, Park & Rec, The Avenue and Ballpark & Rec at Tropicana Field really knows how to grant St. Pete with what we love, which is an experience and a lot of picturesque spots.
Forget your pile of dirty laundry at home and visit Dirty Laundry to discover a brilliant revelry. During the day the cafe serves delicious coffee, local baked goods, breakfast sandwiches and more. The hours for the cafe are 8am-5pm and then the speakeasy opens. On the weekend the speakeasy is open all day and they just announced a Sunday brunch that I can't wait to add to my Sunday Funday bucket list.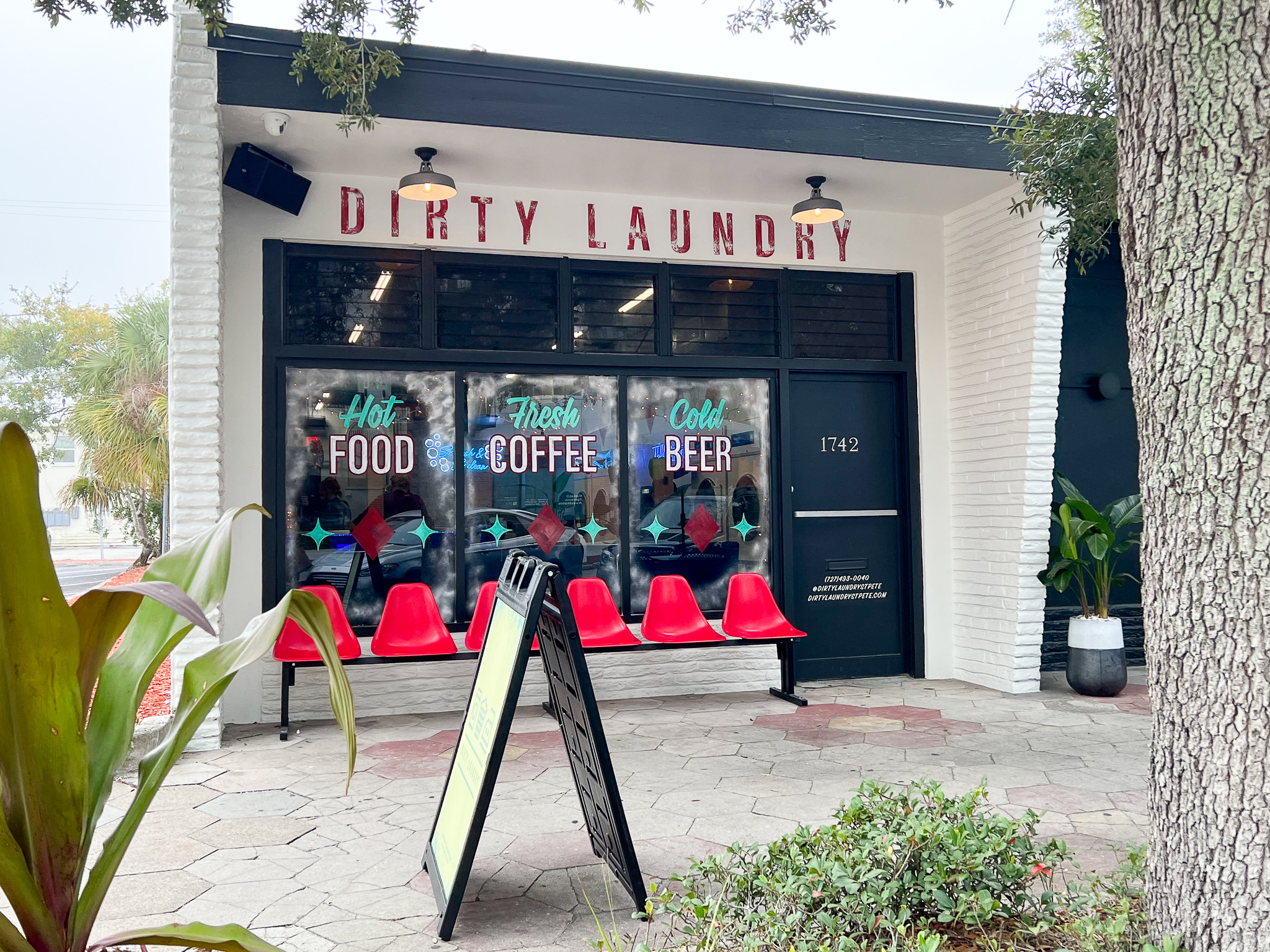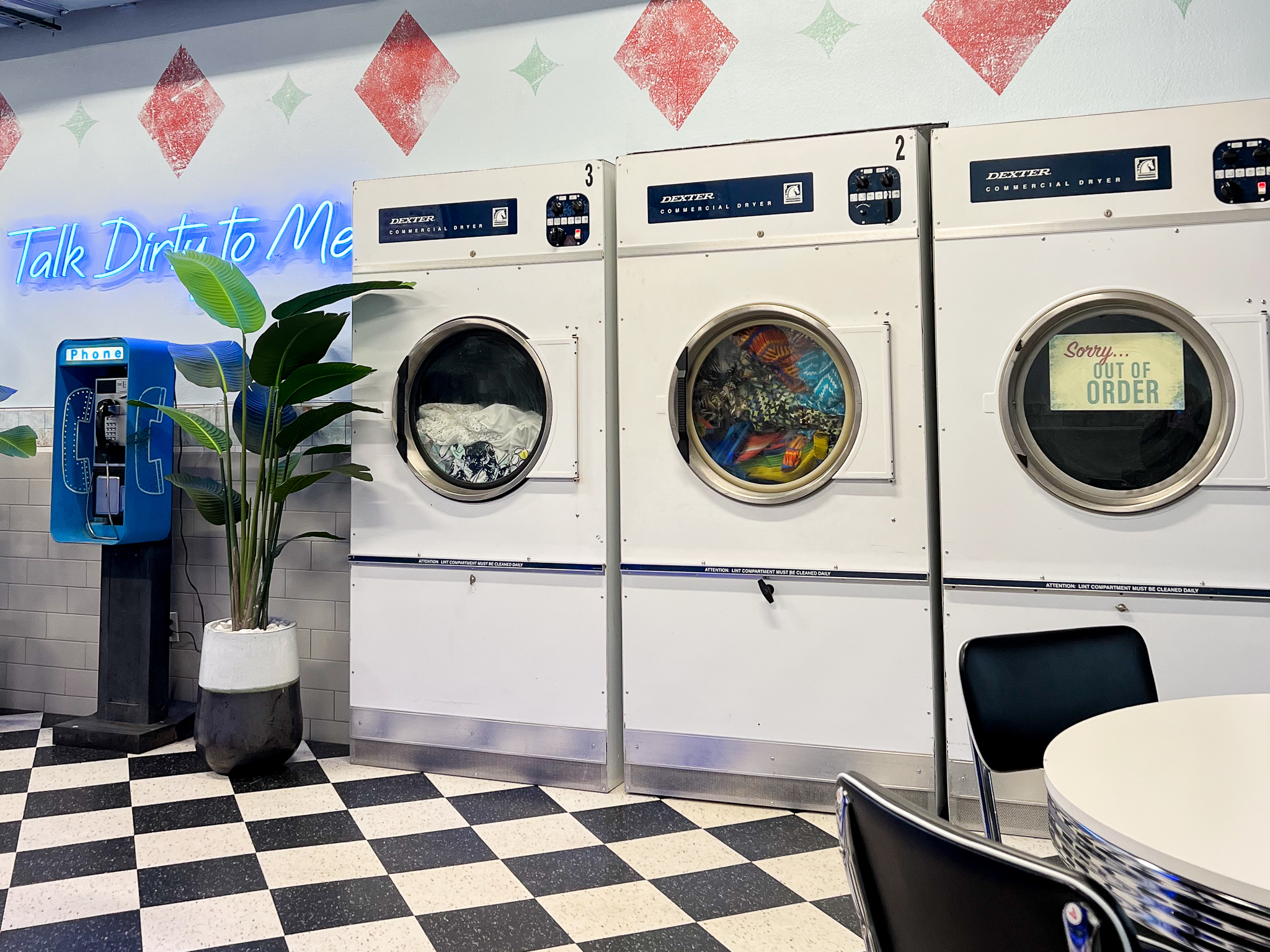 If you're going for drinks and the speakeasy, the first thing you'll need to do is pick up the payphone in the cafe and listen for a code to punch into the dial which will then unlock a door. The speakeasy is literally behind a washing machine, how fun! Alluring Havana vibes are all around with disco balls, moody lighting, neon signs, club music and more.
Make your way to the bar, outdoor patio or a cozy couch and you'll soon get a taste of some next-level mixology and delicious Cuban tapas and sandwiches. I wish doing laundry at home was this exciting. Those itching to enjoy these cooler nightly temps will love the outdoor back patio with plenty of comfortable seating and twinkle lights. For a more intimate experience, snag a table or a spot at the bar.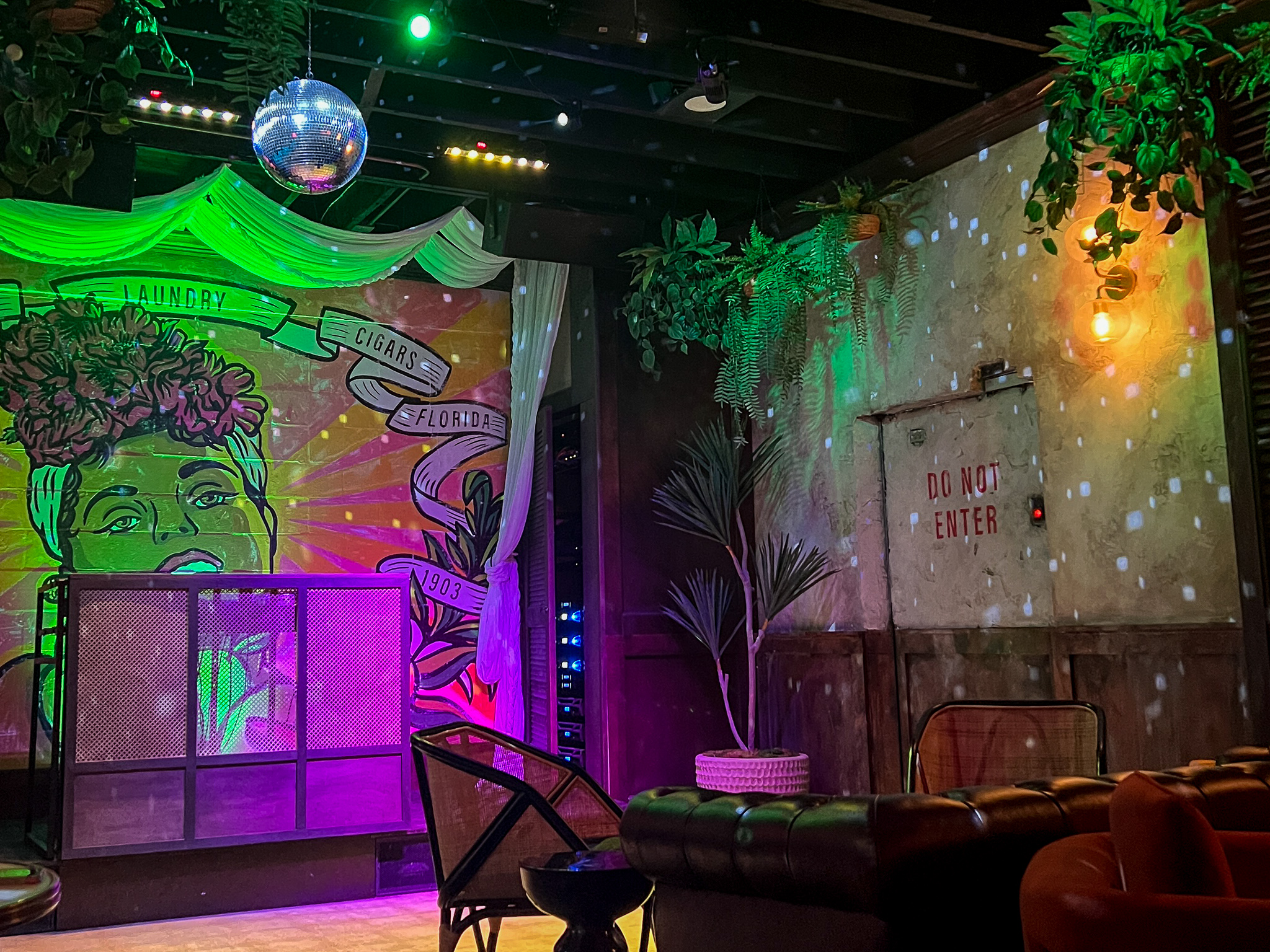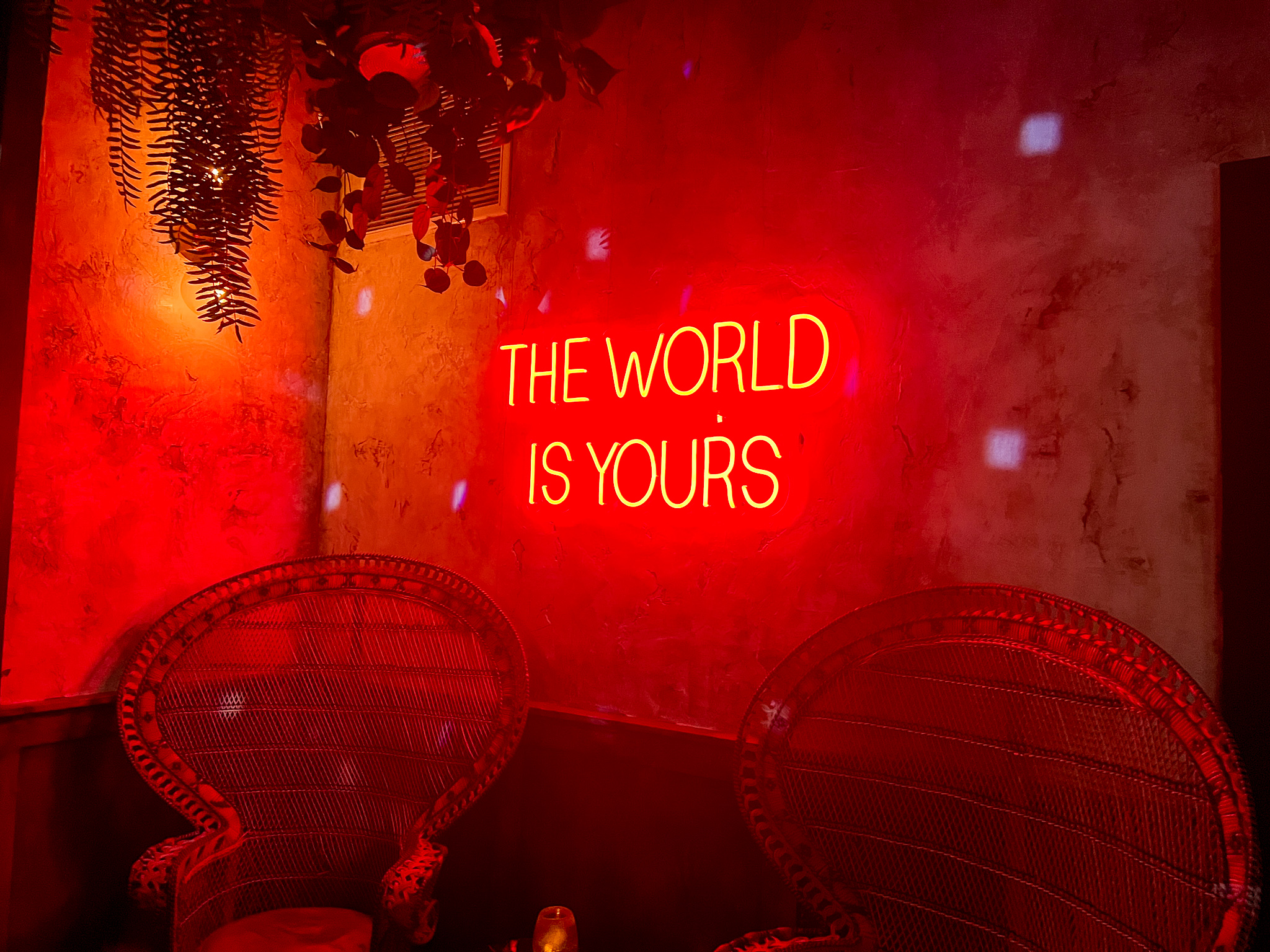 I recommend ordering one of their flavored, shaken mojitos and a few tapas if you're in the mood for tasty Cuban bites.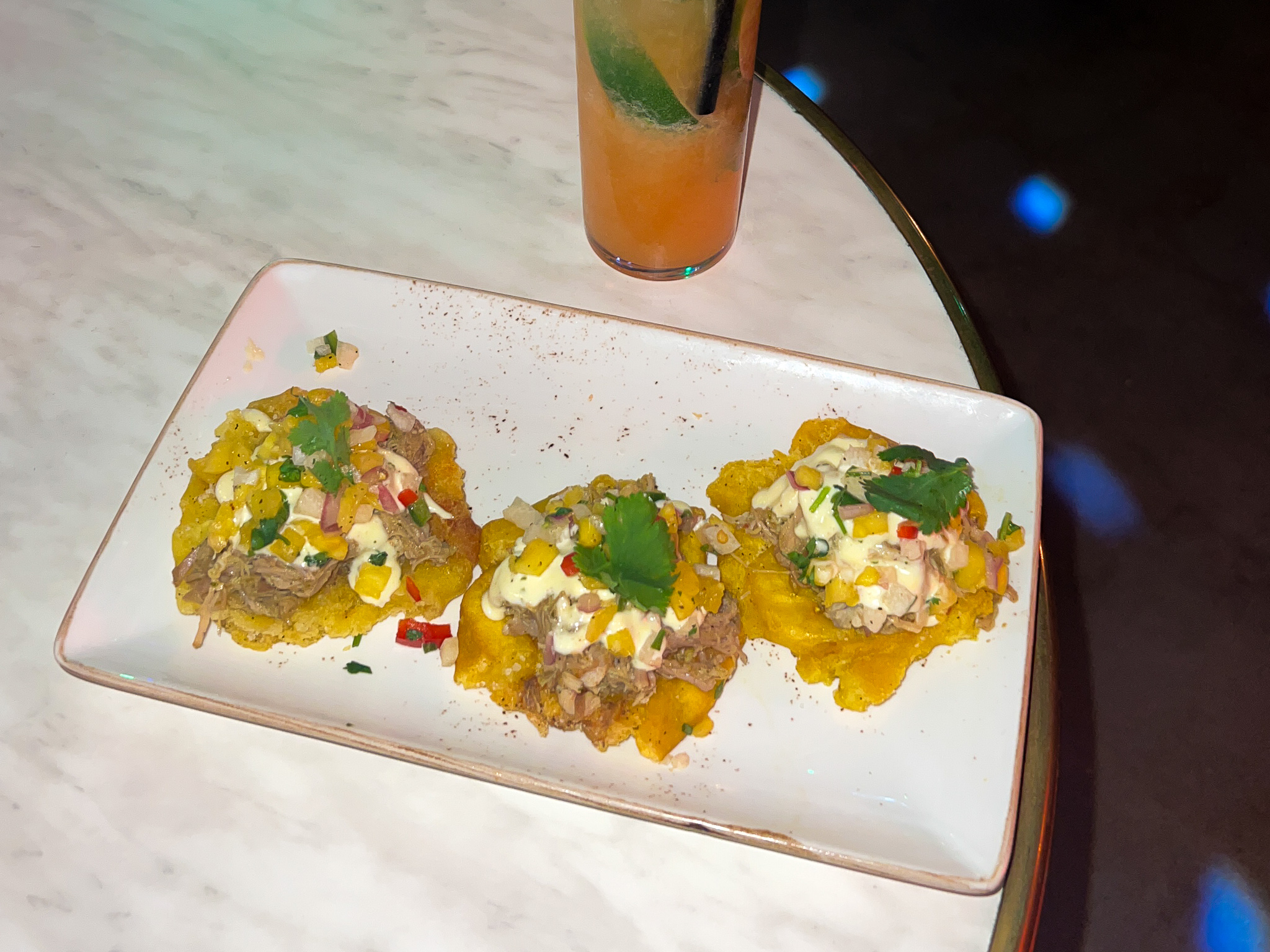 Their mojitos are strong and fruity with flavor options like strawberry jalapeño, mango guava, watermelon, banana coconut and pineapple ginger. If you're in the mood for something else, they have an exceptional cocktail list. I went with the mango guava mojito and it was really sweet and delicious. 
The Roast Mojo Pork Tostones were incredible with roast pork, mojo aioli, cilantro and a sweet pineapple pico de Gallo. The flavors really made for the perfect combo of savory with a nice burst of sweetness. This was our favorite.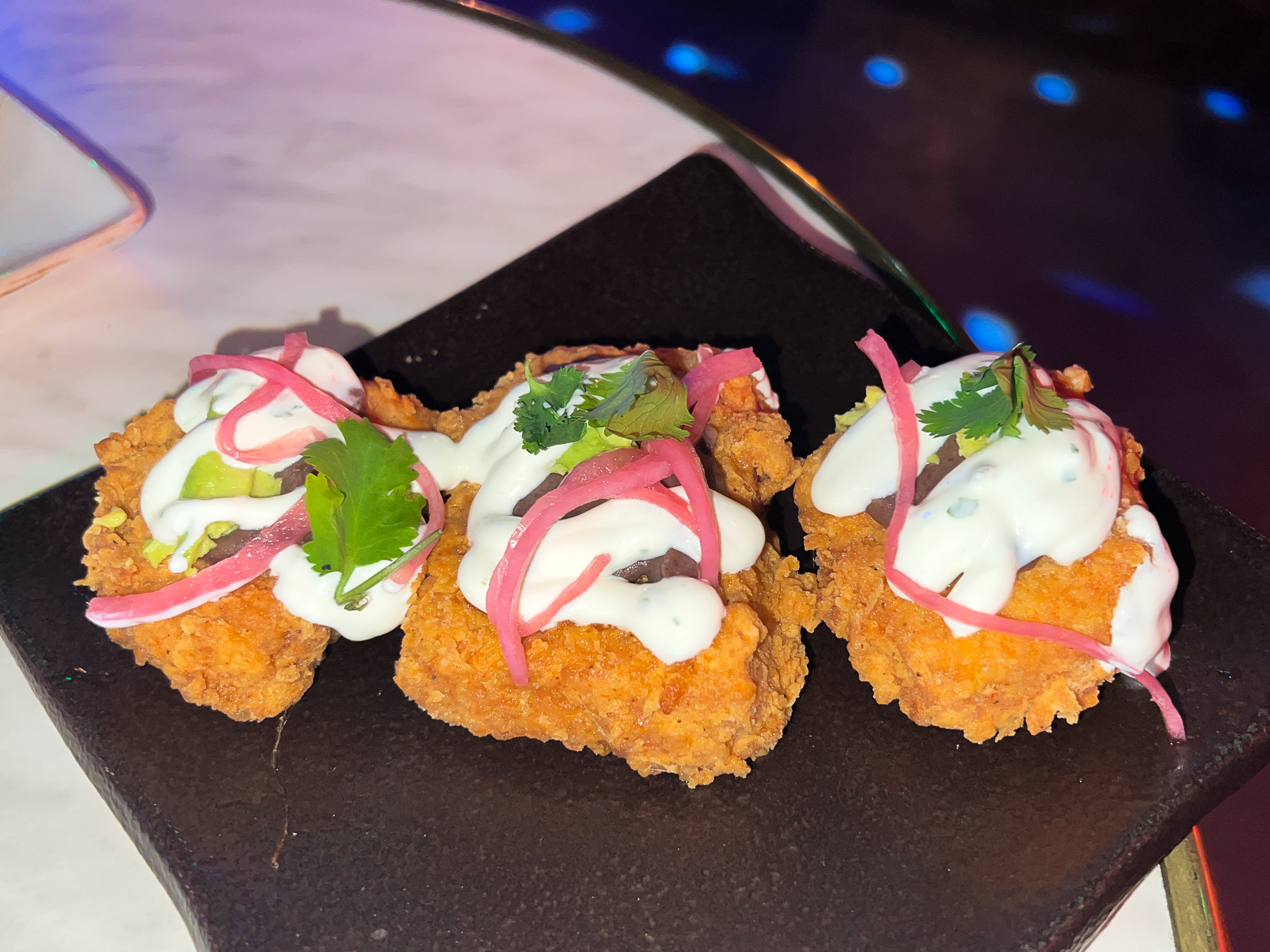 I was surprised by the presentation of the Rice and Beans but man were they good! If you love a savory bite, you should absolutely order this. These little nuggets are made up of crispy yellow rice, black bean puree, pickled red onion, lime crema and avocado. I especially loved the cool, lime crema and warm and crunchy yellow rice.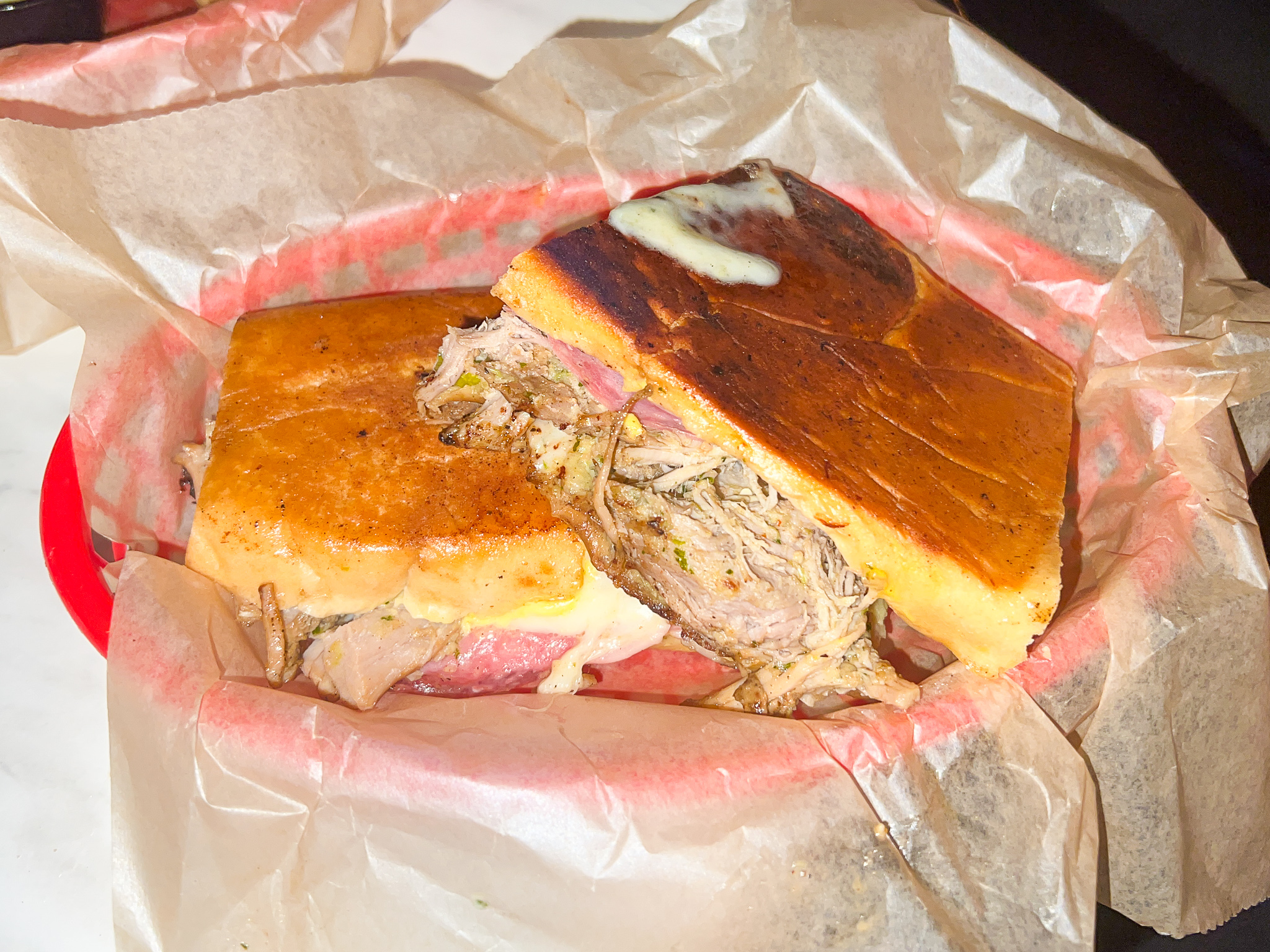 I admittedly had the Cuban Sandwich twice. I just really love a good sandwich, especially a Cuban as it's juicy, savory, flavorful and pressed all together perfectly. Dirty Laundry's Cuban sandwich is packed with mojo roast pork, salami, ham, pickles, mustard aioli, Swiss cheese, all in between La Segunda Cuban bread. It's really, really good to the point where I had it twice in one month.
Here's a cleaner, daytime photo of the Cuban Sandwich so you can really see the ingredients. Whether you're going for breakfast, lunch or dinner, you really can't go wrong by ordering one.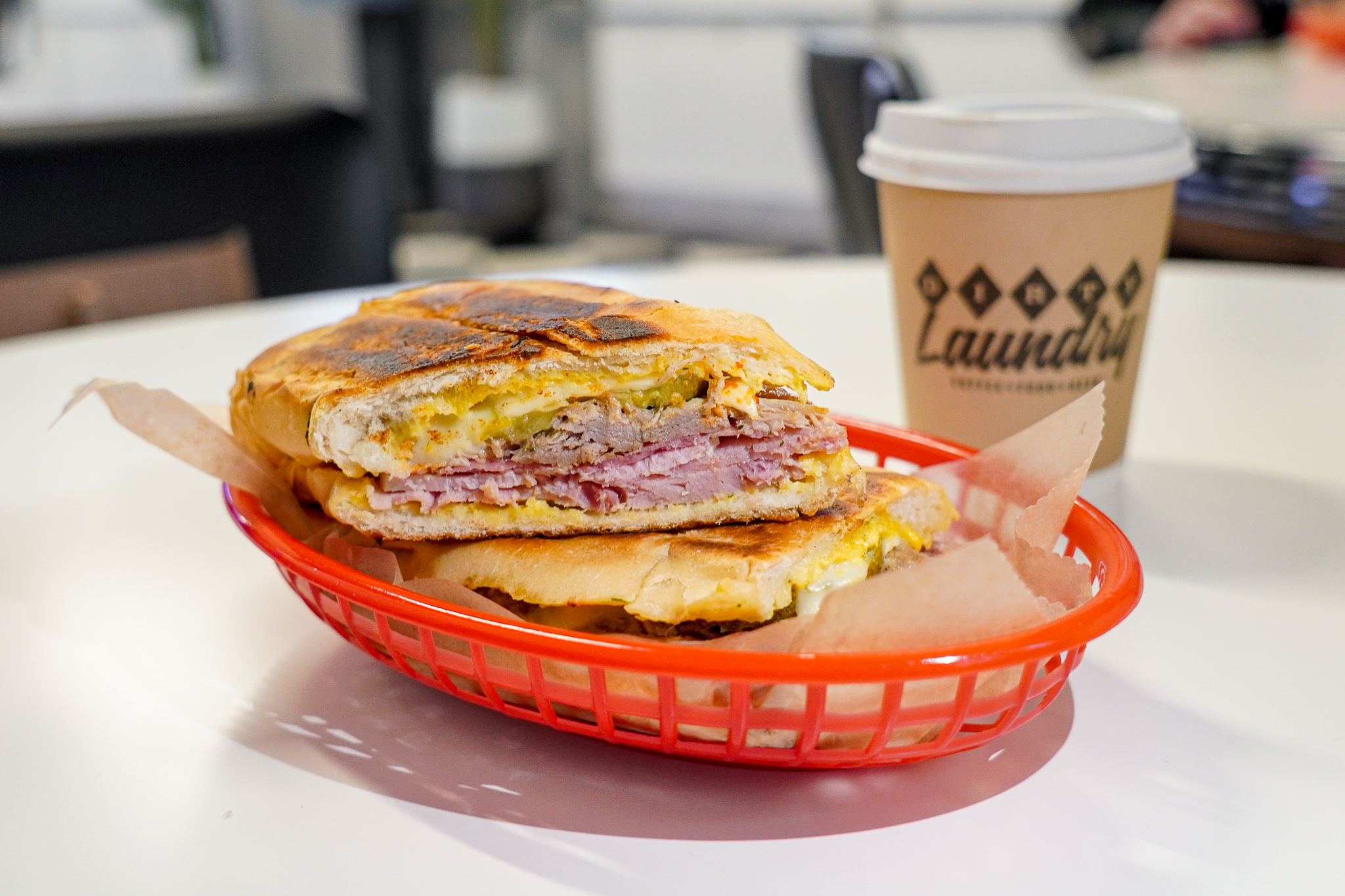 I don't know about you but I'm always on the lookout for the next best breakfast sandwich in St. Pete. I absolutely love a savory breakfast and the convenience of a quick and tasty sandwich really makes the difference.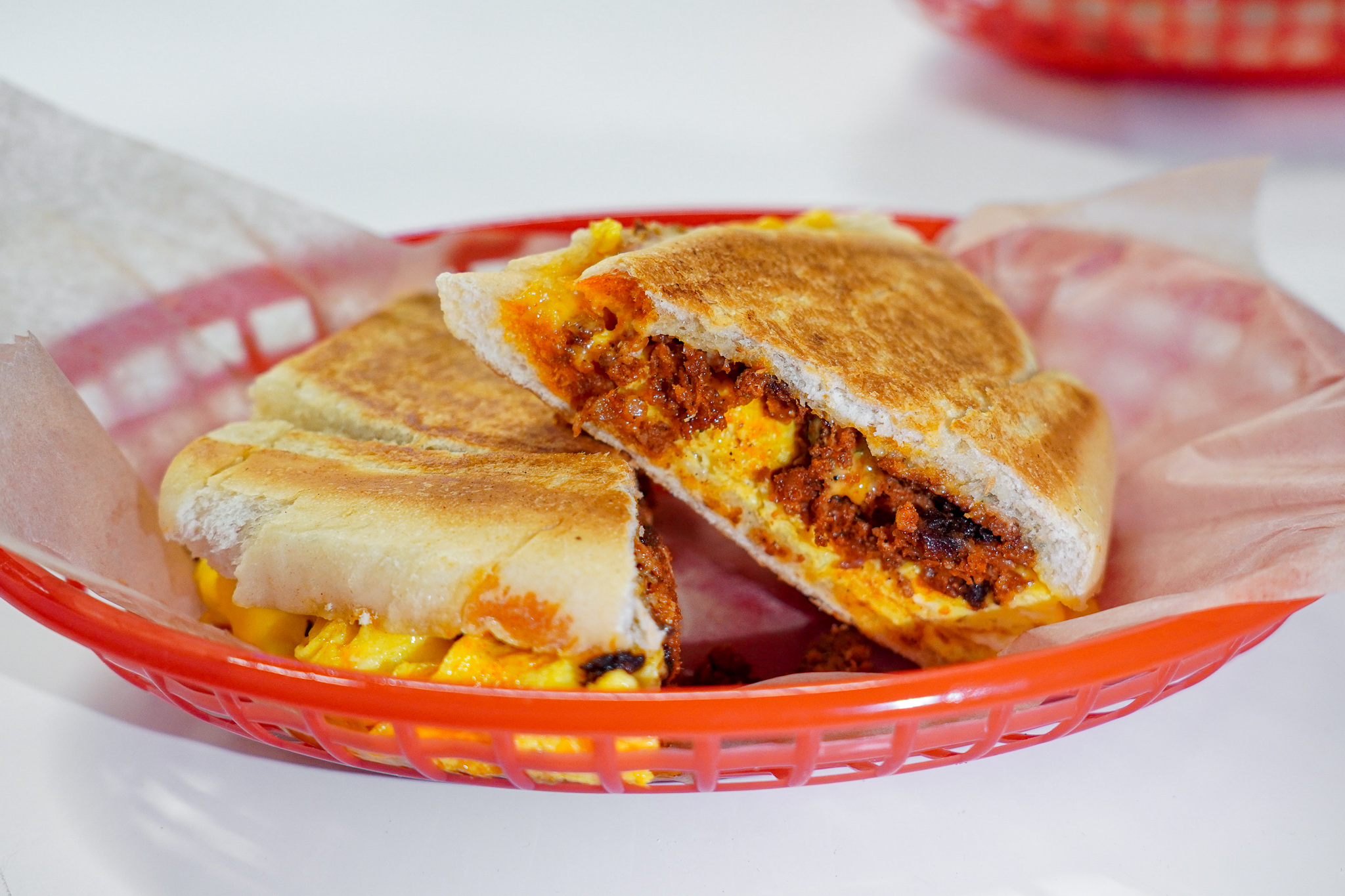 Grab an Egg & Cheese Sandwich from Dirty Laundry to fulfill your hungry mornings. It comes with scrambled eggs, American cheese, mojo mayo and you can add ham or chorizo for $1.50 extra. The chorizo really took this sandwich to the next level and I'd highly recommend adding it to yours if you like a salty flavorful taste.
They also have Cafe con Leche Overnight Oats, Cuban Toast, a Lechon Sandwich or Empanadas to munch on at the cafe too.
I tried all three empanadas, the Guava & Cheese, Chicken, and Beef and they were all excellent.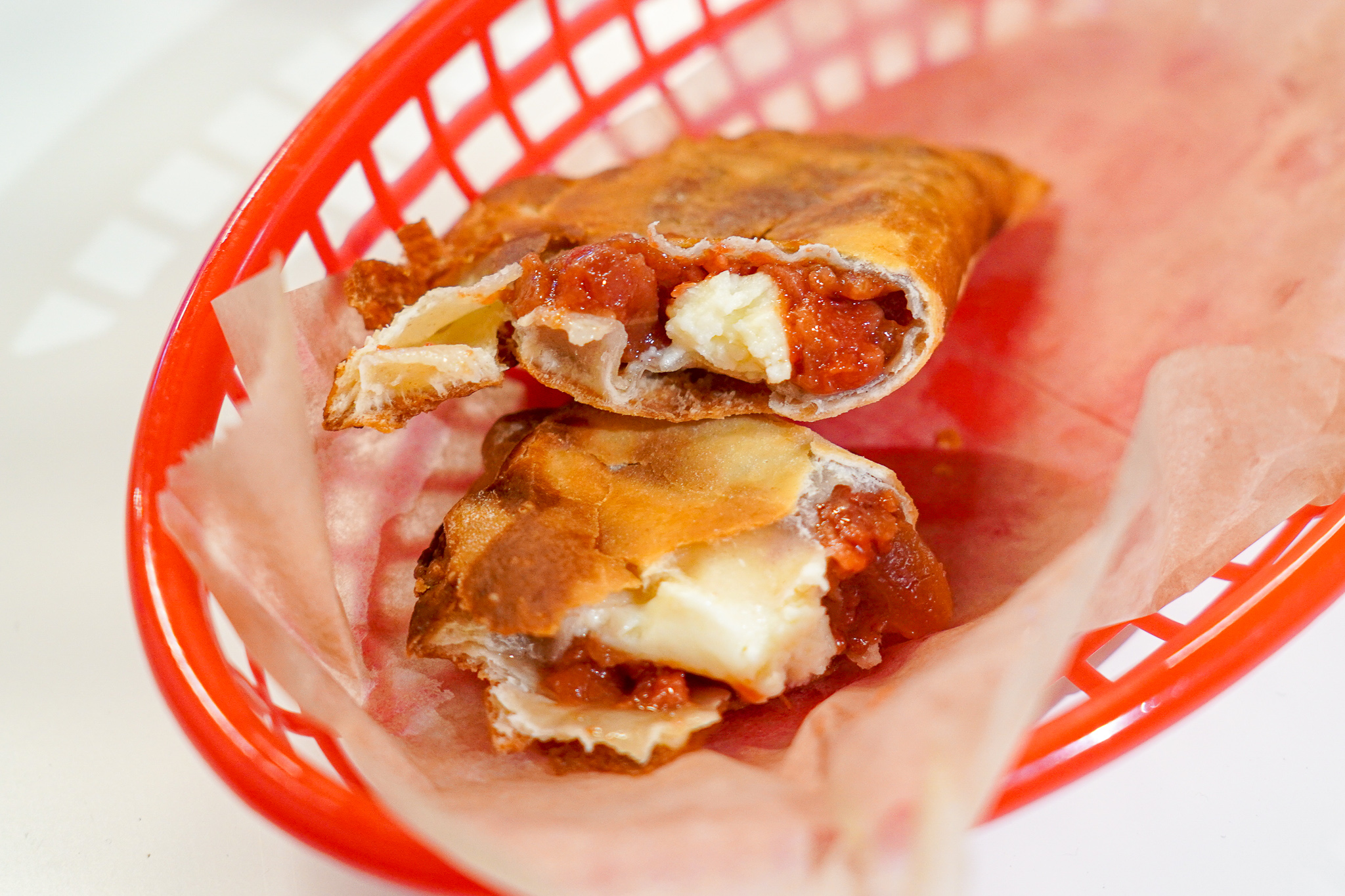 The Guava & Cheese Empanada is best enjoyed at the cafe counter stool with a Cafe con Leche. It's the perfect pairing and your tastebuds will thank you. A warm and sweet pastry is always the way to go.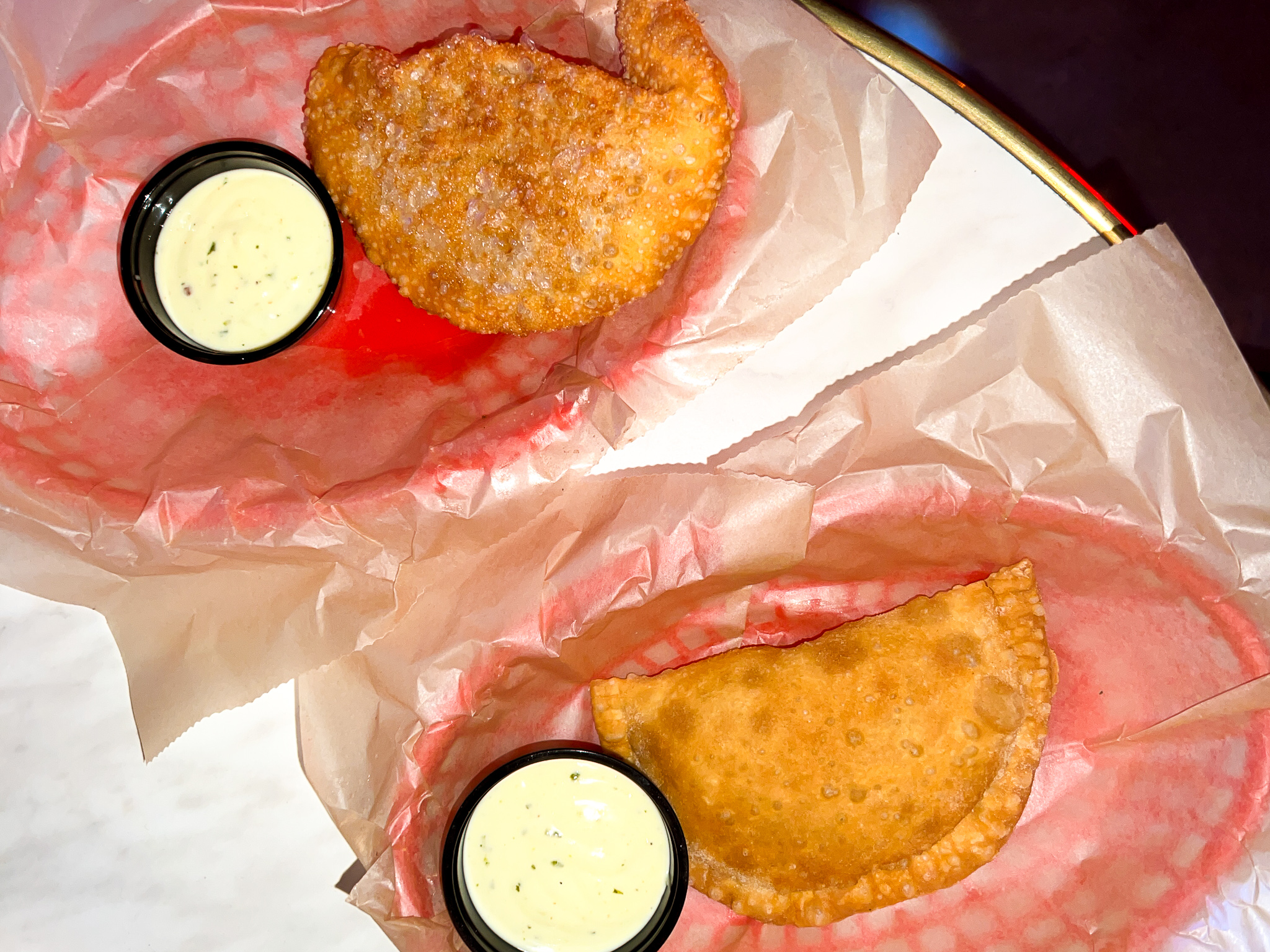 If you're more of a savory empanada lover, the chicken and beef were both great. They're toasted just right with juicy meat on the inside. You all know I love my condiments and this lime crema was divine.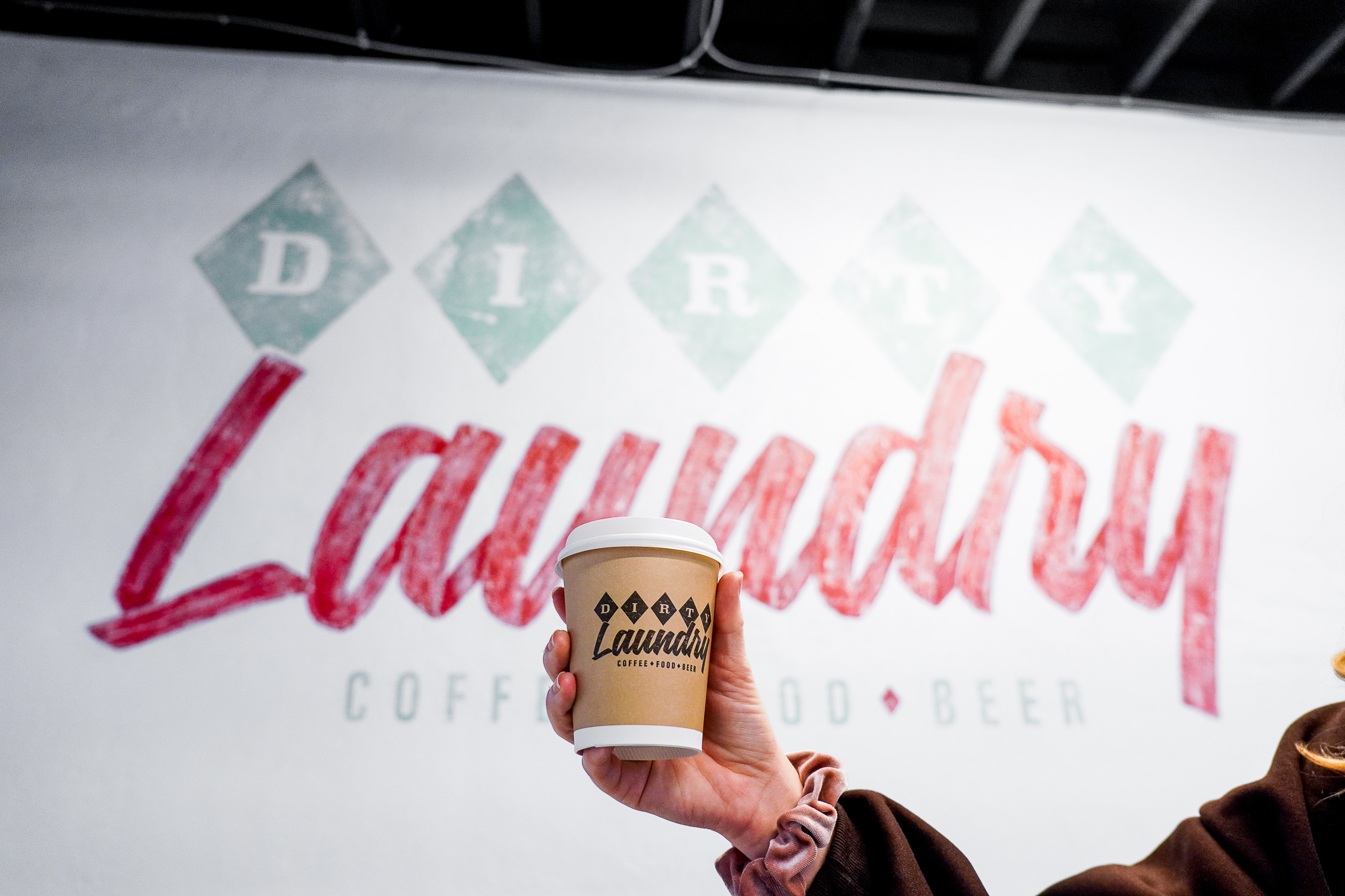 Whether you're ordering a coffee or a cocktail, Dirty Laundry is the place to be. The ambiance is unique and just what St. Pete needs not to mention the food is incredible, too. Besides getting home to the actual dirty laundry that you ditched earlier for the experience here, it's very much worth it and I'm here to tell you that you can just do it another day.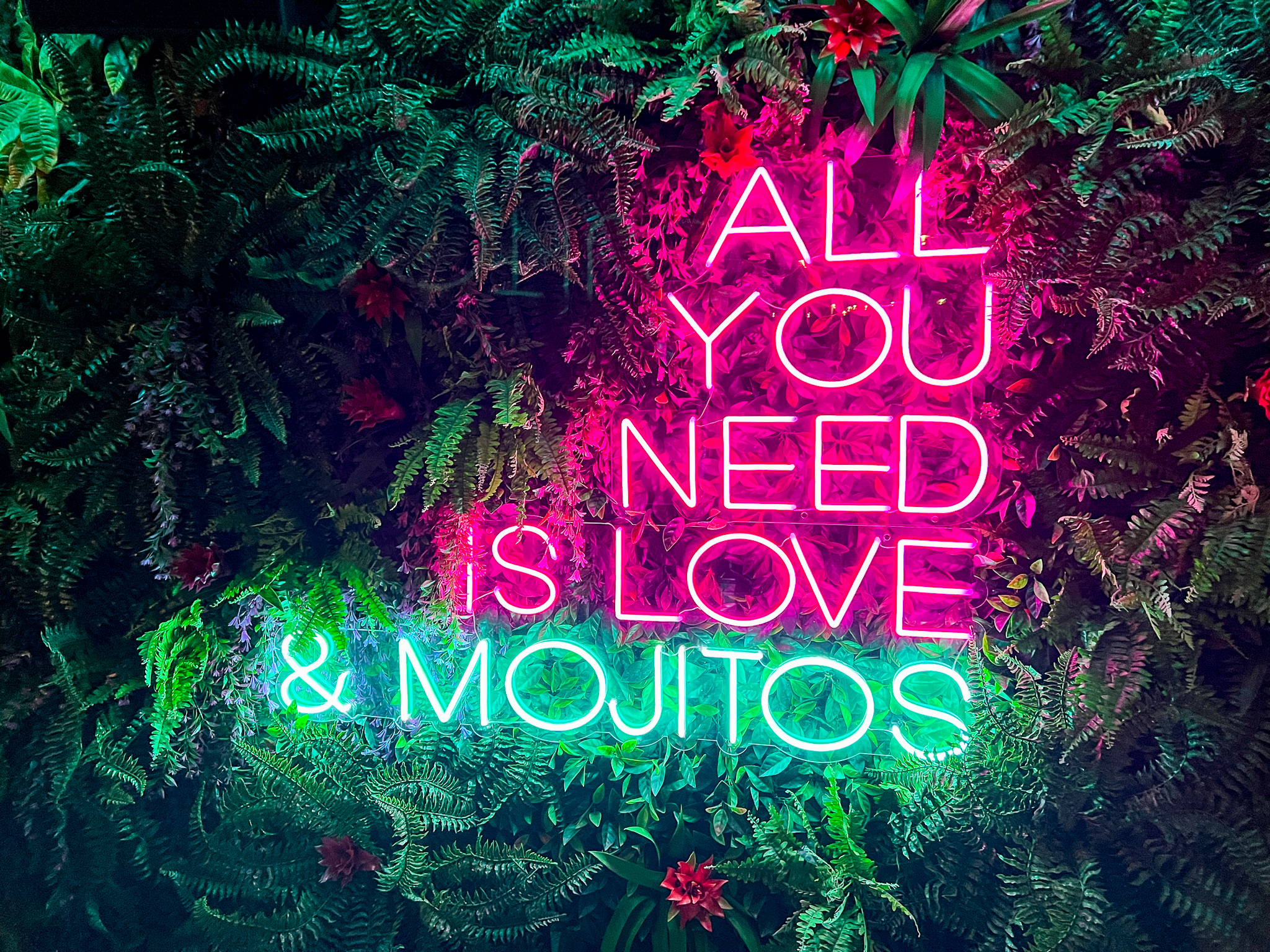 Cafe and Speakeasy bar and restaurant in St. Petersburg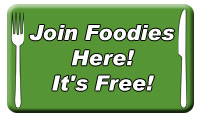 More Foodies News, Reviews & Recipes