Gourmet Cafe Options for Delivery or Dine-In from Doormét in St. Pete
Gourmet Cafe Options for Delivery or Dine-In from Doormét in St. Pete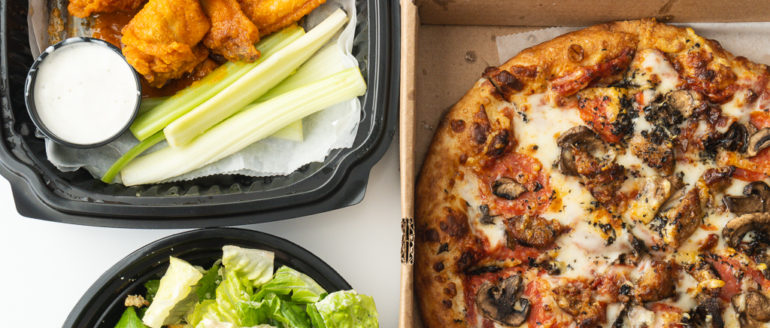 UPDATE: November 17, 2022: This location is permanently closed.
Who's with me? We all want gourmet-quality food without leaving the house sometimes, right? The recently opened, Doormét, in downtown St. Petersburg is here to make that happen. Doormét is a pretty unique concept that provides gourmet food right to your doorstep. They also have seating in their restaurant and accommodate for catering orders. Their menu features hand-tossed pizzas, pasta, salads, and more. I was thoroughly impressed by each meal down to every single bite. The high quality of the food and the flavors go hand-in-hand.
Doormét on Central Avenue is the second location, the first is across the bridge in Tampa. The atmosphere is welcoming with plenty of seating inside and out. I dined in a few times during slower hours and felt very comfortable with the cleanliness and social distancing. The workers are also super friendly!
I never thought I'd say this on a restaurant review, but throw on your pajamas and let's eat! Doormét is on its way!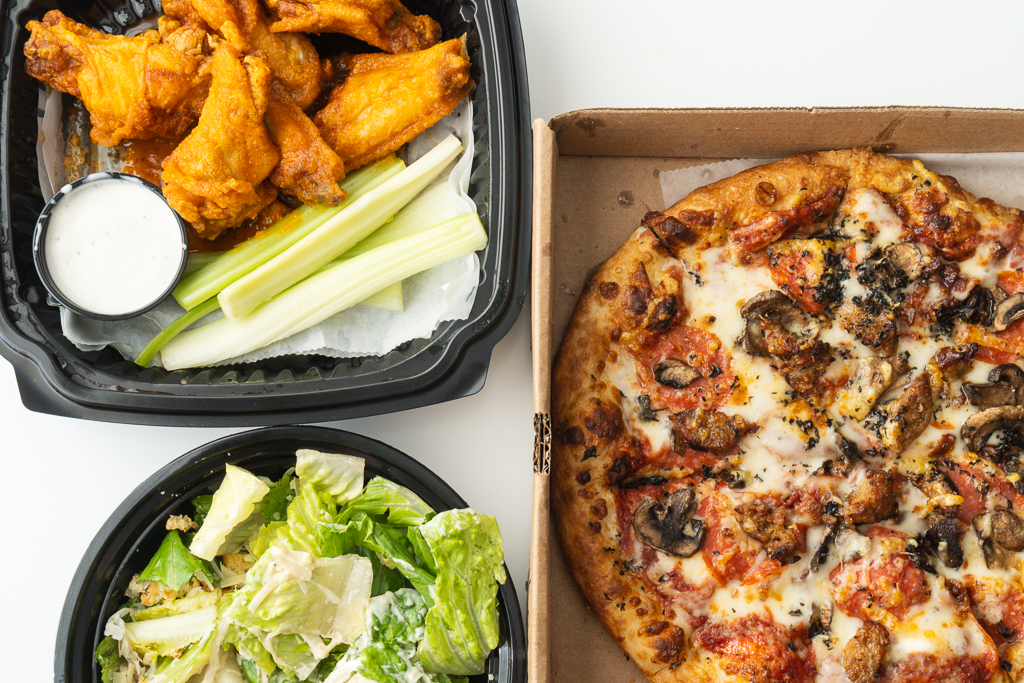 I felt a little nostalgic eating this first meal, as it quickly reminded me of Sunday football days. With the wings and pizza, it got me thinking how much I miss watching sports and of course, chowing down on some not-so-healthy food. Anyways, the simple combo of wings and pizza is a great option at Doormét!
For pizzas, they offer 10″ and 16″ with a variety of unique options of toppings.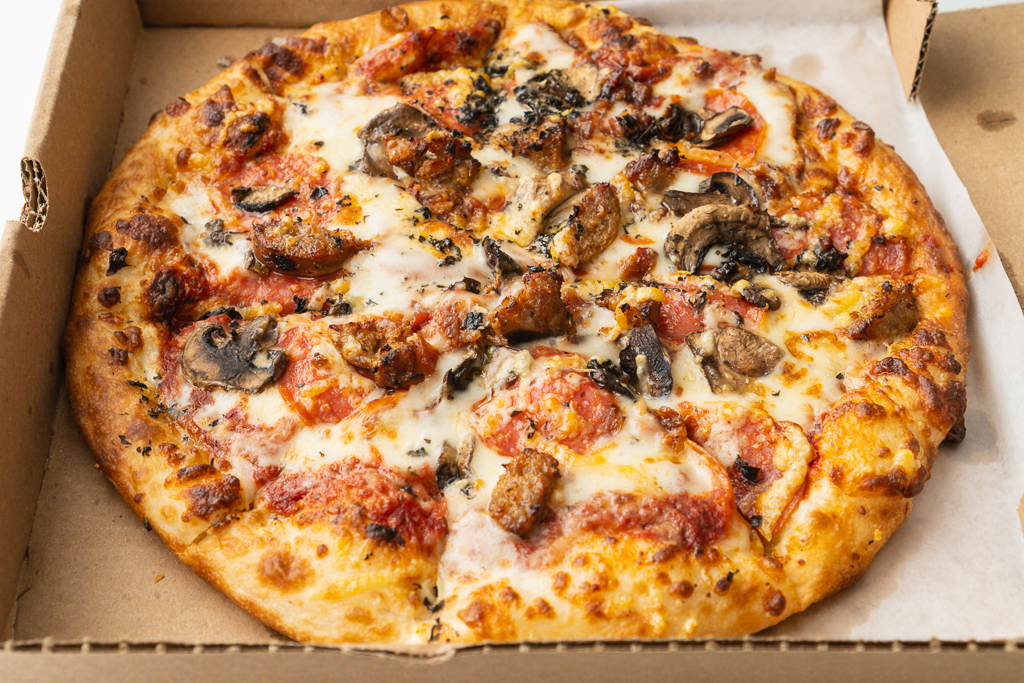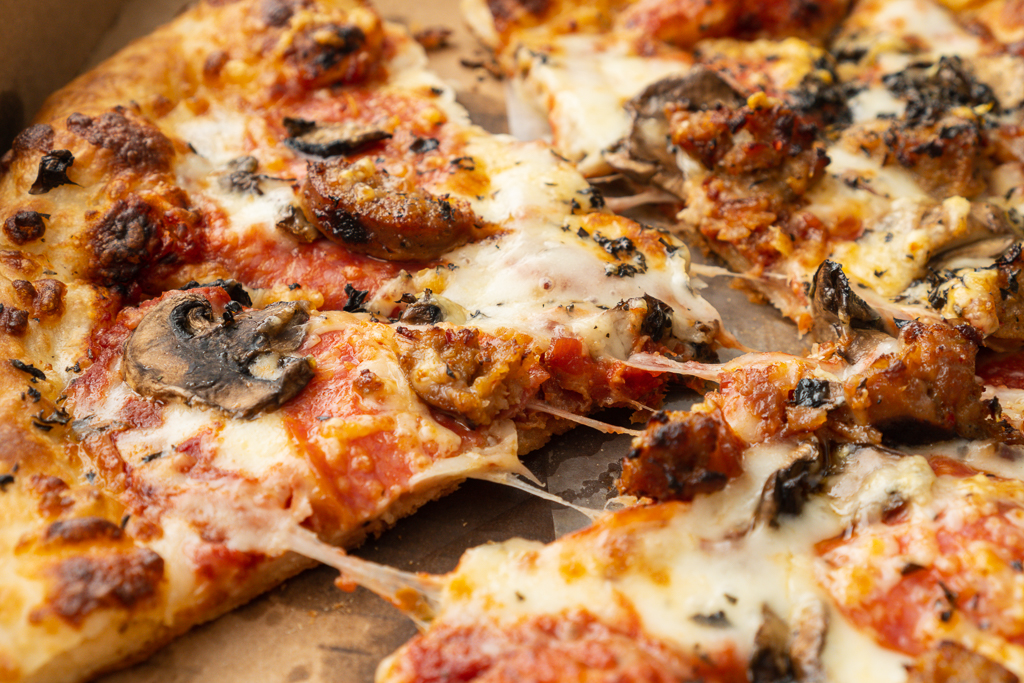 Right away I knew what pizza I wanted. The Brooklyn Pizza caught my attention because I love every single ingredient. It has housemade marinara, house cheese blend, pepperoni, grilled Italian sausage, cherrywood smoked bacon, roasted mushrooms, fresh oregano. The first bite was incredible, and then so was the second, third, and forth. Each bite of this pizza was flavorful and had a topping on it. Now that's a good pizza.
Doormét has a few appetizers on its menu including the Premium Wings.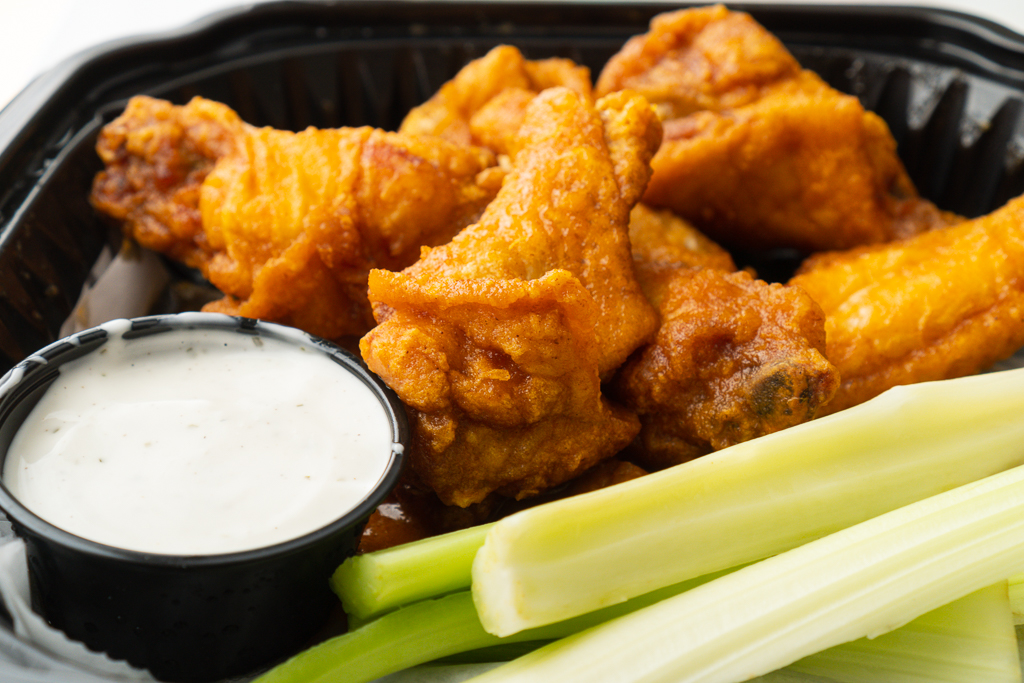 The Premium Wings at Doormét are a crowd-pleaser. They're the freshest wings and are lightly tossed in a house-made apricot sriracha wing sauce. The meat itself was juicy and the apricot sriracha sauce was a pleasant mild mix of a small hint of sweet and spice.  I'll be ordering these again in the near future. I'm completely hooked!
Doormét has 7 salads on the menu. You can order them half or full, and you can pay a little extra to add a protein like chicken, shrimp, grilled steak, and more.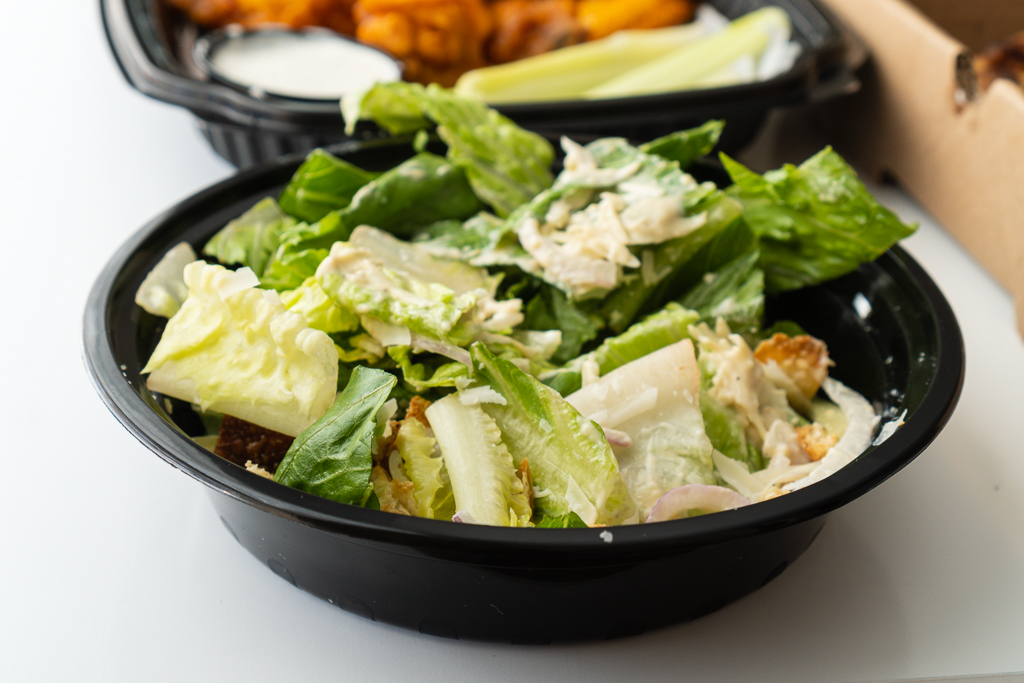 The Caesar salad is what you'd expect with freshly chopped romaine, red onion, housemade croutons, and freshly shredded parmesan cheese. This is a crunchy and delicious go-to salad.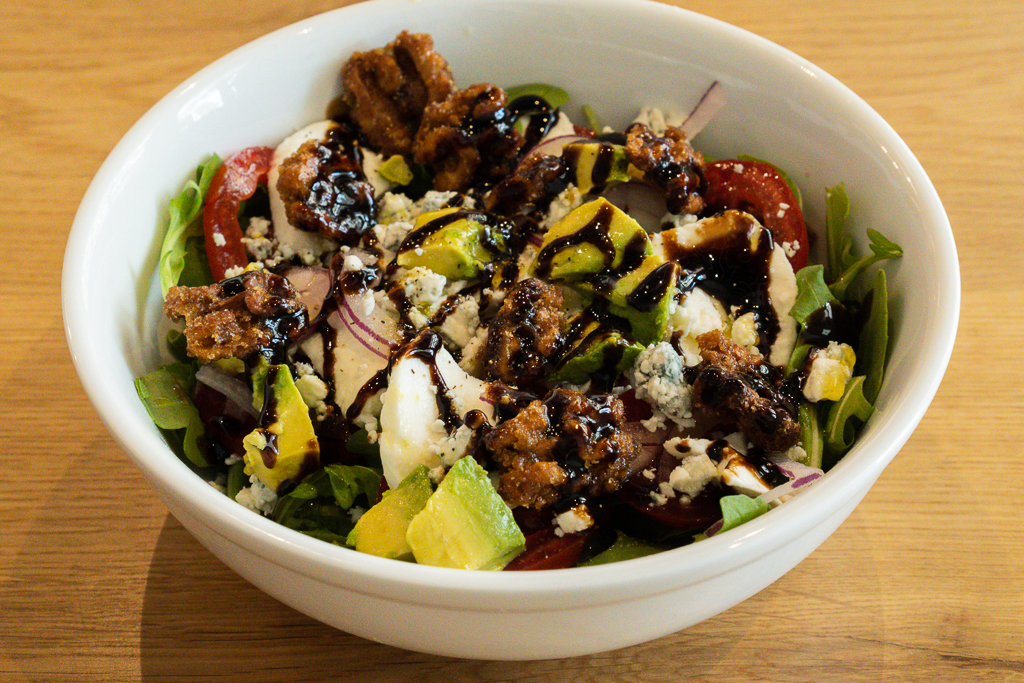 The Caprese salad was beyond amazing with baby arugula, local tomatoes, fresh mozzarella, avocado, red onion, candied walnuts, gorgonzola, extra virgin olive oil, and balsamic reduction. I went for lunch and was planning on doing a half salad, half sandwich. The Caprese salad came out first and the portion size surprised me! For being a half portion, the bowl was packed. It filled me up, so I ended up taking a few bites of the sandwich and packing it to-go. Every single bite of this salad was tasty. I especially loved the candied walnuts and fresh mozzarella.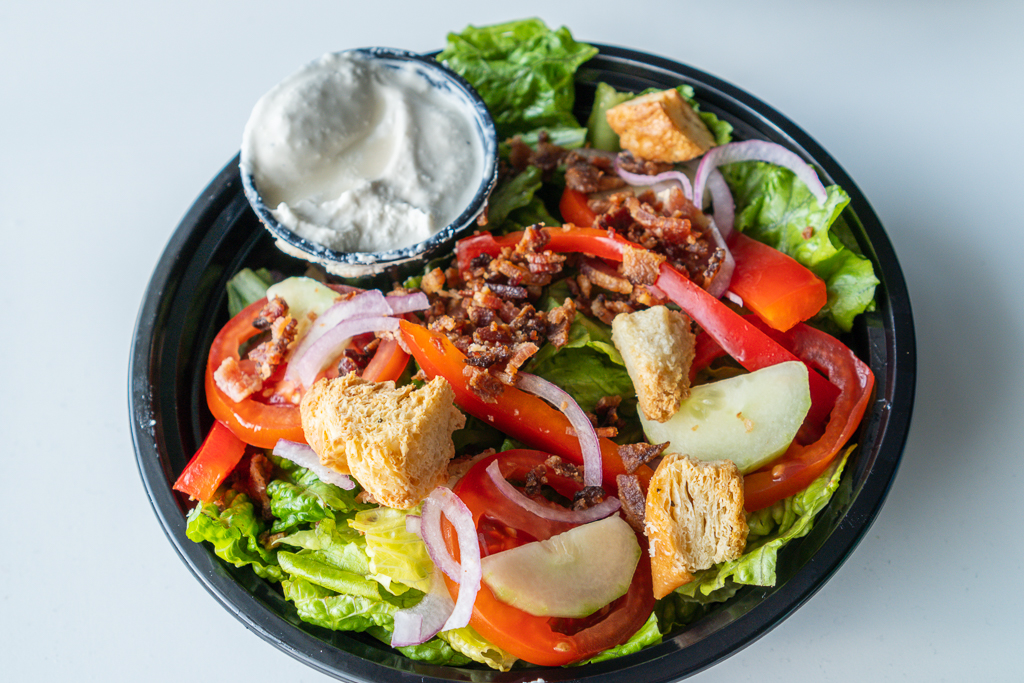 Last up for the salads. The half House Salad with freshly chopped romaine, local tomatoes, local cucumbers, local red peppers, red onion, premium cherrywood smoked bacon, housemade croutons, and creamy gorgonzola dressing. I enjoyed how fresh this salad was especially the red peppers. The other two salads had a bit more flavor, but this is still a great, healthier option.
Ever since working from home became a thing, I've been on a major sandwich kick. Doormét offers an impressive variety of deli sandwiches from a roast beef bavarian to a fresh veggie, and everything in between. You have the option to order a half or full portion and it's your choice of fresh-baked focaccia or multigrain bread. For sides, the deli sandwiches come with their housemade russet potato chips, or you can sub fresh fruit or orzo pasta salad for a small amount.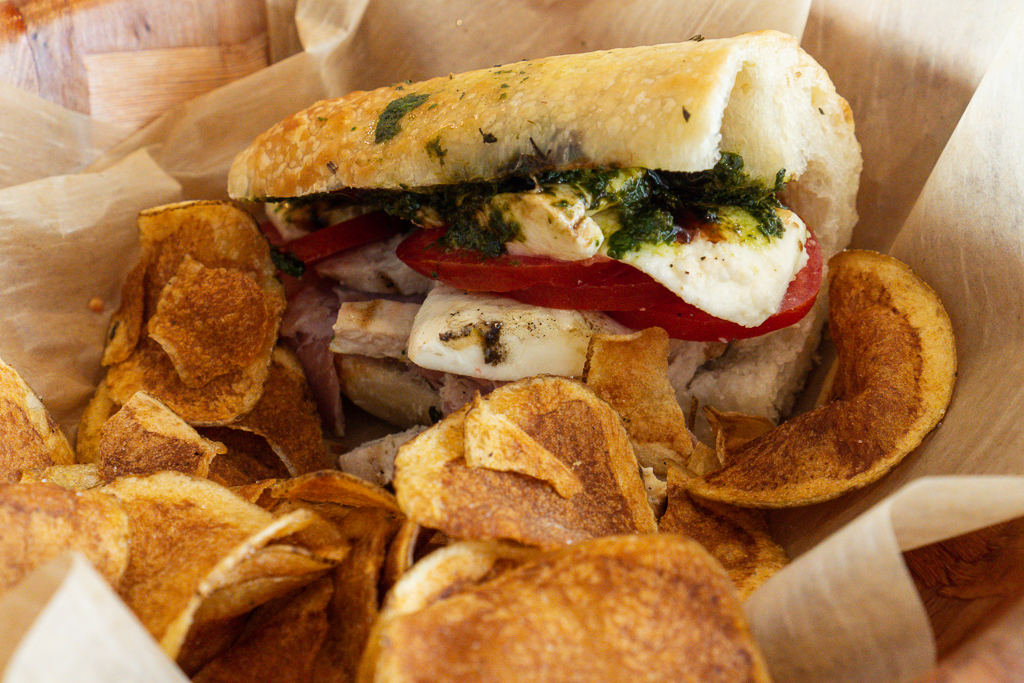 The Rustico Sandwich caught my attention as soon as I saw prosciutto and fresh mozzarella in the description. This sandwich contains sliced grilled chicken breast, prosciutto, local tomatoes, fresh mozzarella, fresh pesto, and balsamic. The characteristics of each element of the sandwich were perfectly flavored. I liked the crunchiness of the potato chips, but there was a slightly burnt taste which I didn't enjoy.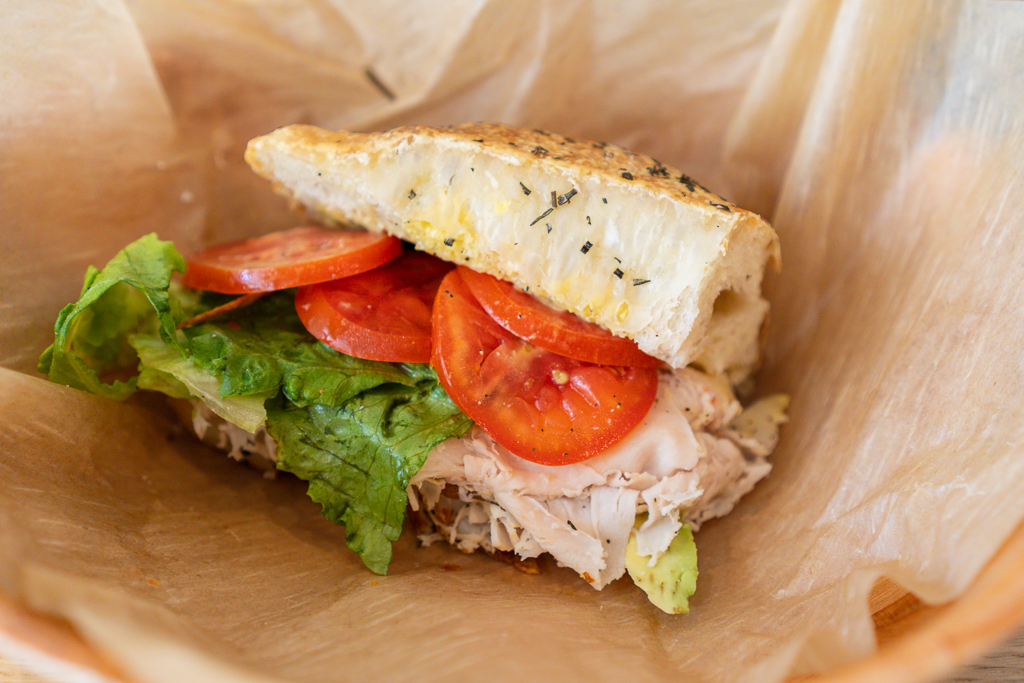 Sometimes a simple turkey sandwich is all you need. The Cali deli sandwich was very fresh, made up of roast turkey, premium cherrywood smoked bacon, lettuce, tomatoes, avocado, and honey dijon.
In addition to deli sandwiches, they also have a bistro sandwich section on their menu with burgers, a chicken club, meatball parmesan sub, and more!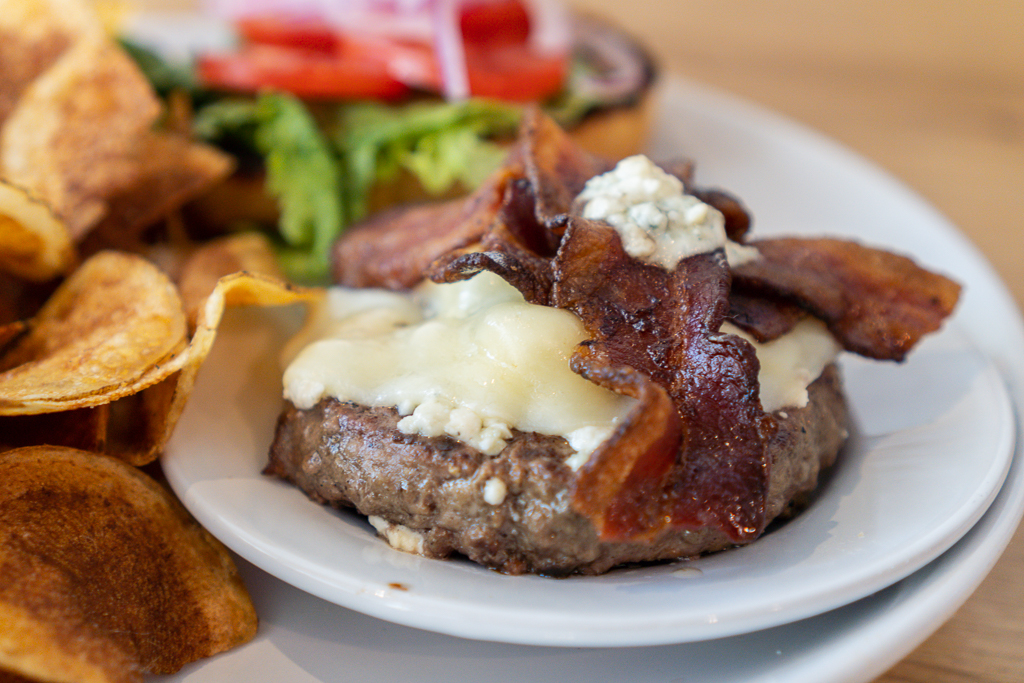 Here's the Doormét Burger with certified Angus beef, housemade onion jam, gorgonzola, thick-cut cherrywood smoked bacon, provolone, lettuce, local tomato, red onion, and challah bun (We did not order a bun). My Aunt really enjoyed her meal and I tried the housemade onion jam which was very tasty with both a savory and sweetness to it.
There's still more! Pasta dishes galore. Doormét has all of the classics from Scampi and Spaghetti & Meatballs to Italian chicken specialties and more.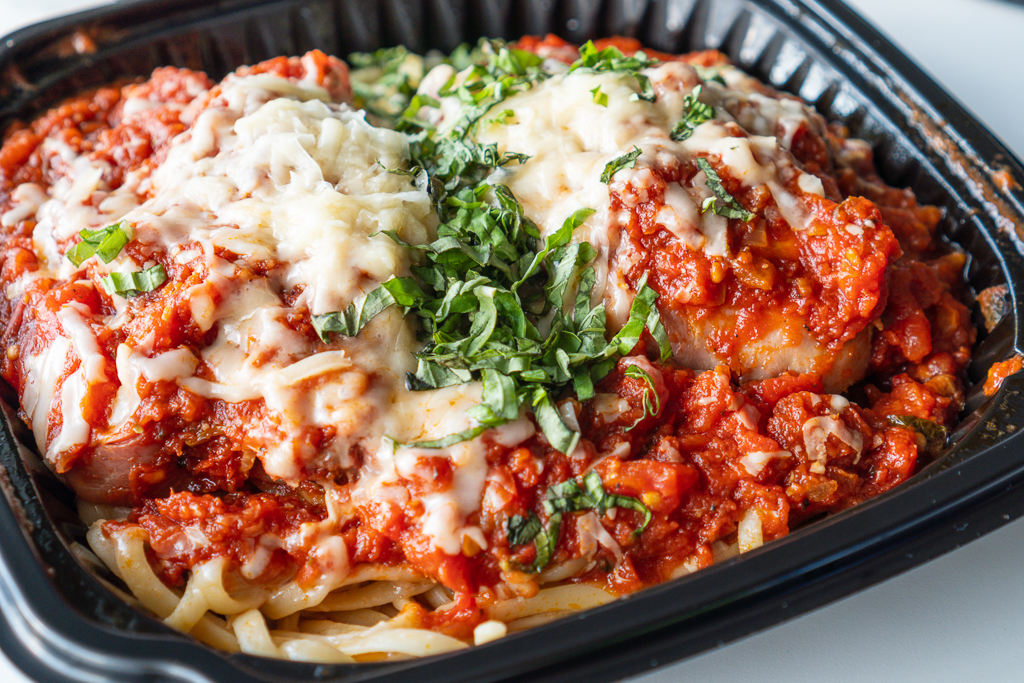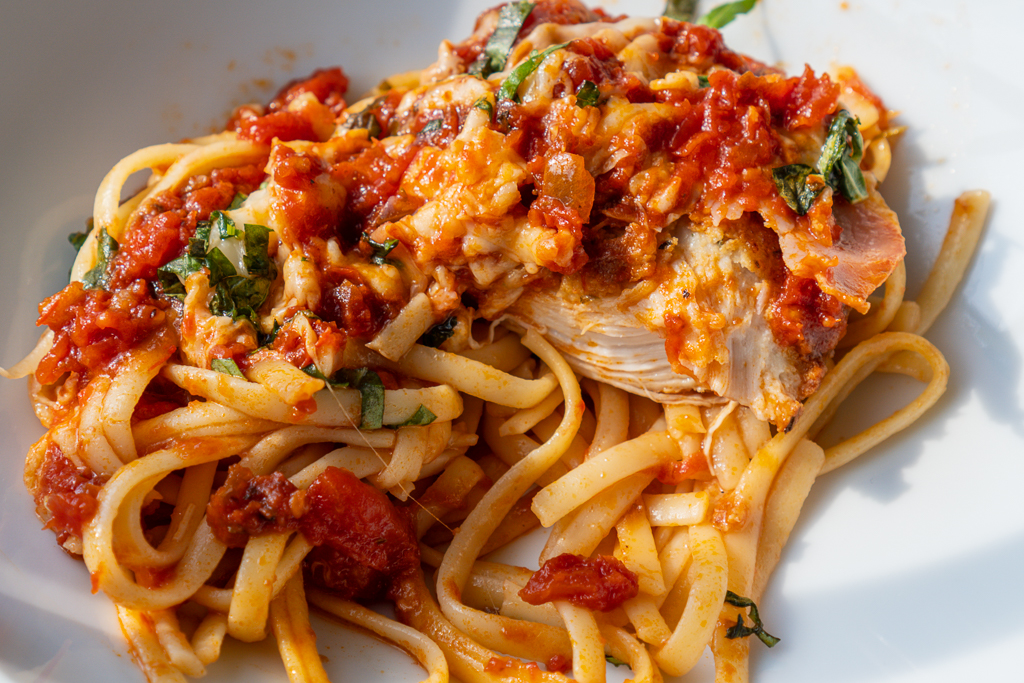 I was unsure about how a pasta dish would arrive by delivery. I figured I would probably have to reheat it, but that was not the case. The order arrived warm and steam even escaped once I peeled open the lid. I was really happy about that!
The Chicken Parmesan is hand-breaded, all-natural chicken medallions, prosciutto, melted provolone, freshly shredded parmesan, fresh basil, housemade marinara sauce, served over linguine. First of all, the portion size was huge! I had leftovers for 3 days. The marinara sauce was tangy and sweet, the chicken was breaded perfectly and the prosciutto gave a salty and delicious bite here and there. Overall, I was very very pleased with this dish!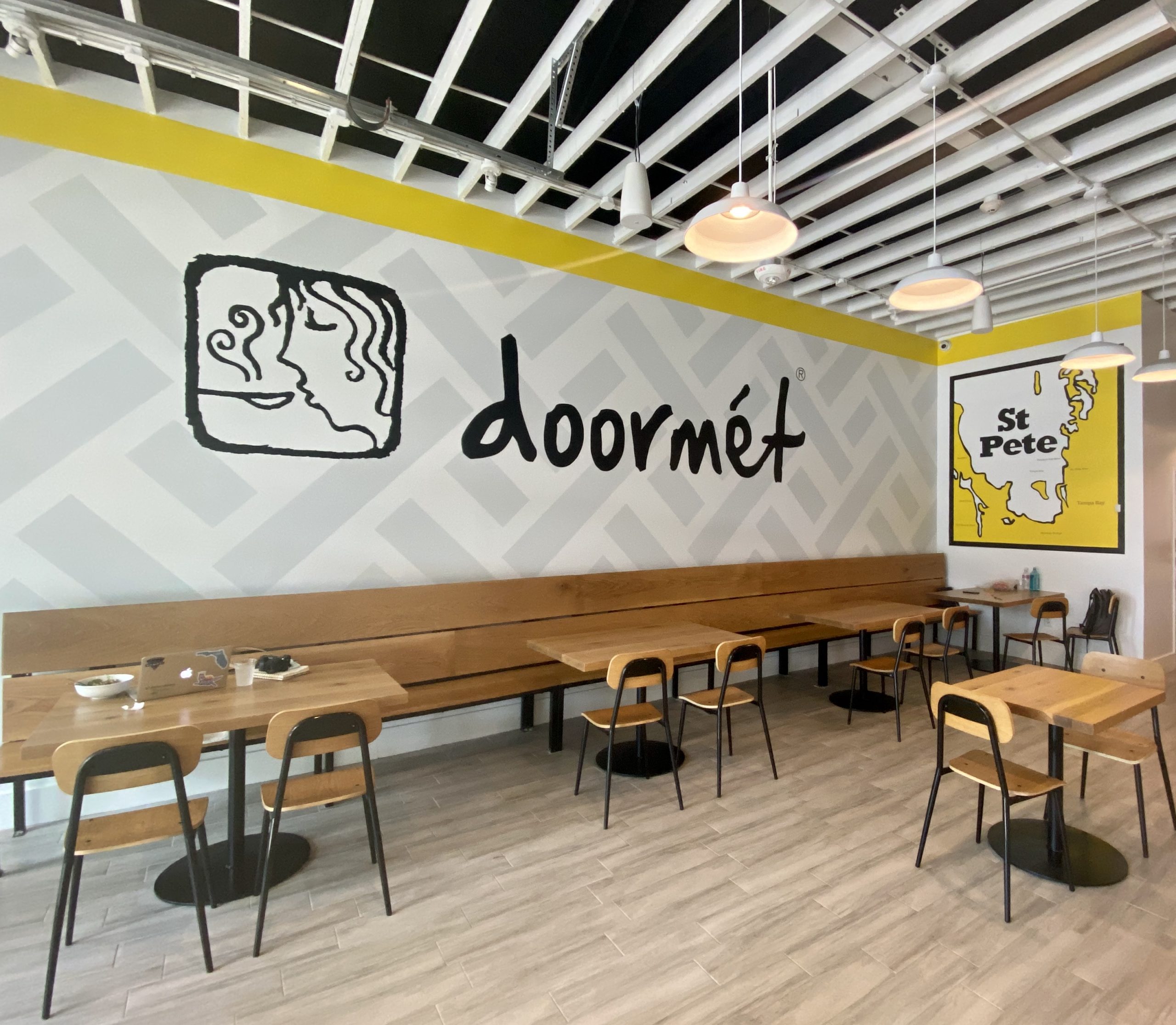 Doormét is manifesting scrumptious meals in downtown St. Pete. They offer delivery, pick-up, dine-in, and catering options. The craft that goes into each dish is impressive, and I cannot wait to try more of their menu!
Delivery-focused spot offering a wide range of gourmet sandwiches, salads & other cafe-style eats.
DISCLAIMER: Kevin, Lori, Abby, Haley, & Lindsey do not dine anonymously (this would be impossible) and we sometimes get free food (though never expected). However, we dine with the locals and we support our own. You will always get honesty in a respectful manner. We do not include any large national or regional chains in our ratings and reviews. We focus on independent locally owned eateries exclusively.

PLEASE NOTE: Reviews reflect a certain moment in time. Some restaurants stay extremely consistent over many years, and some change for the better or worse. Some things that may change are: chefs, recipes, food suppliers, ingredients, philosophies, ownership, etc. We always hope that you have the same good, or great experience we had.
More Foodies News, Reviews & Recipes