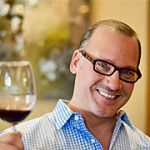 Kevin Godbee · Jun 14, 2016 · 1 min read
My two favorite Italian restaurants are Gratzzi Italian Grille, which is southern Italian, and Il Ritorno, which is Northern Italian. Gratzzi was the first restaurant I ate at in St. Pete when I moved here in early 2009. I loved it the first time, and every time thereafter. Since I've eaten a lot of great stuff there, I'm going to do this in more than one post. This will be for the pasta dishes, I have had all of these and they are all excellent.
- Spaghettini Meatballs, Sausage or Bolognese - choice of handmade meatballs, fennel sausage or authentic meat sauce. (I add Sausage and Meatballs for a small up-charge since that how we did it at grandma's house.) This is just as great as what my Sicilian grandmother used to make!
- Goat Cheese Baked Ziti - Signature meat sauce, fresh ricotta, basil, and mozzarella. To freakin' die for!
- Lasagna Bolognese - Oven baked pasta layered with ricotta, ground beef, sausage, and mozzarella. I died and went to Italian heaven!
- Rigatonacci Alla Vodka - Handmade pasta filled with herbed ricotta, tossed with crispy pancetta, peas, sausage, in an asiago vodka, cream sauce. Really hearty and tangy!
Gratzzi Italian Grille
211 2nd St S,
St. Petersburg, FL 33701
Phone:(727) 623-9037
http://gratzzigrille.com/
OpenTable Reservation
Make a reservation right now, and tell them that St. Petersburg Foodies sent you!