MidiCi at Tyrone Mall is the Whole Package
MidiCi at Tyrone Mall is the Whole Package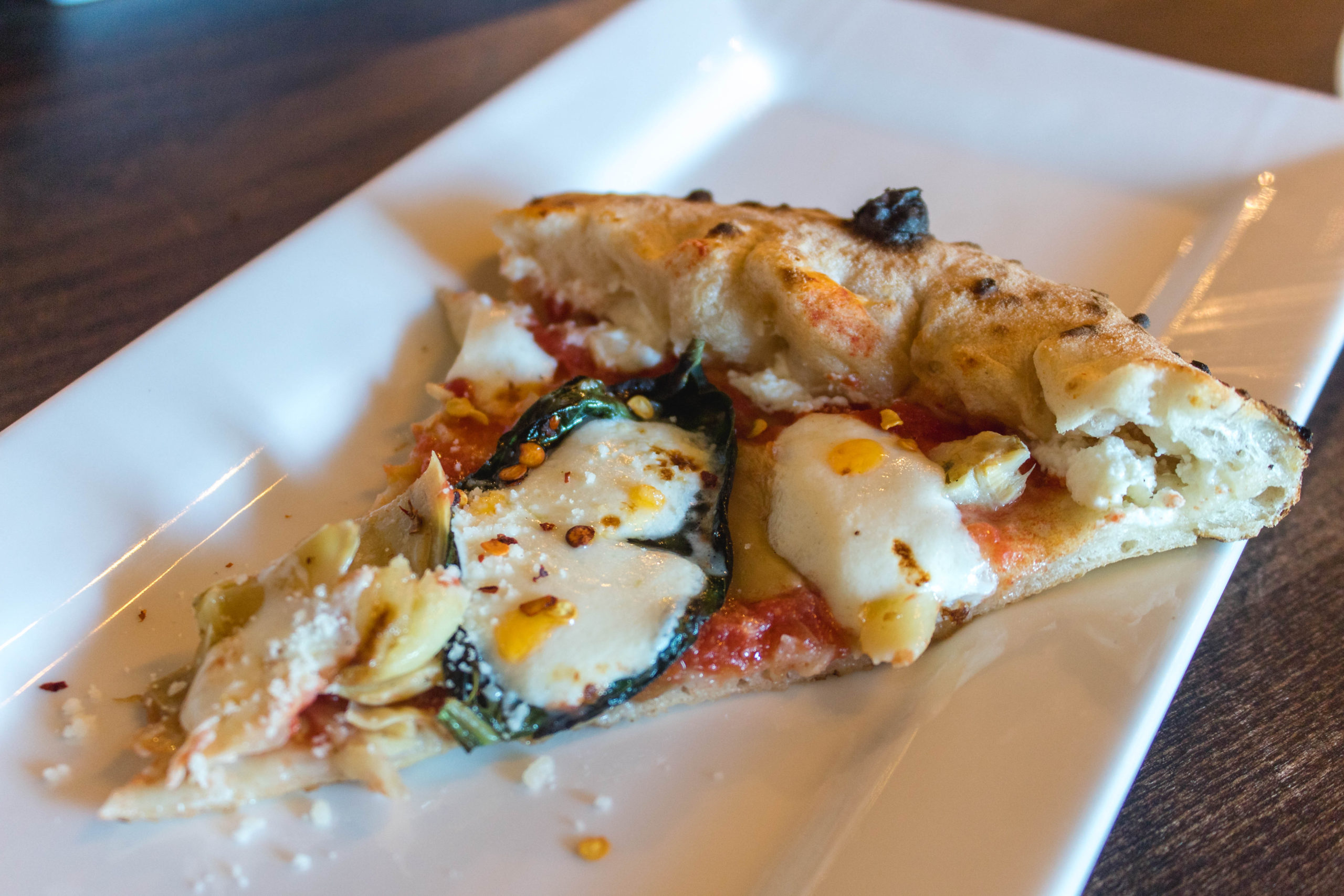 At MidiCi Neopolitan Pizza Company, the focus isn't just on the food. It's also about the experience.
The quote "People are the best thing that can happen to anyone" is painted in large lettering on the wall of the visible kitchen. The folks behind the Neopolitian pizza concept set out to create an atmosphere where people can gather for not just quality food, but also quality time. A zone free of phones, photos, and social media posts – where you can truly enjoy each others company.
There's just one problem with that. The space is gorgeous.
A mix of modern and industrial elements that make it hard not to want to capture the essence of the restaurant. An open floor plan and a large kitchen with marble white counter tops and two gigantic wood-fired pizza ovens. It's very "Instagram-able" if you will.
There's even a live olive tree right in the middle of the restaurant. All pretty unassuming given its location inside of Tyrone Square Mall. If you can get past the construction (both literally and figuratively), you won't even remember you're there.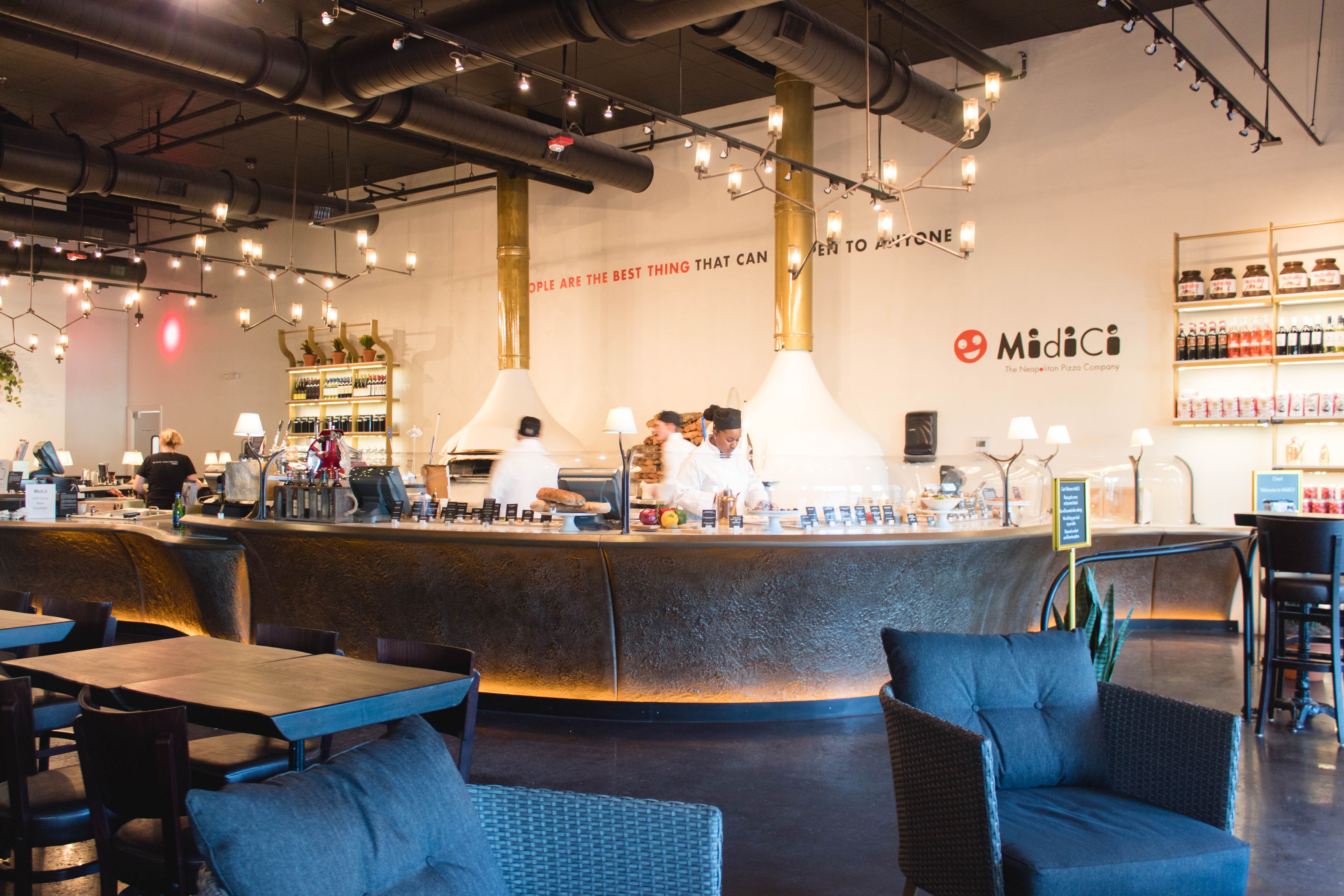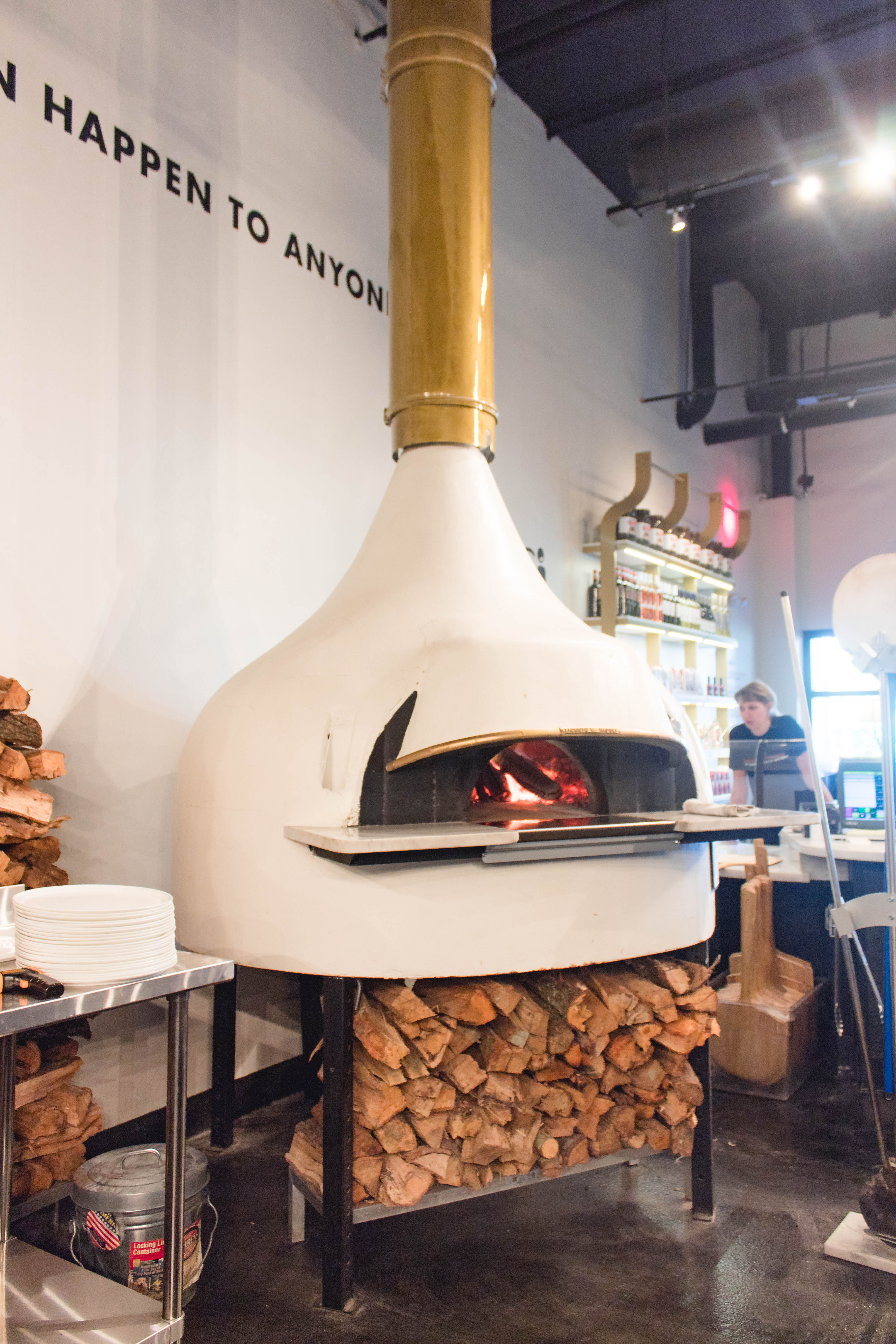 It's easy to be overwhelmed by the size. Upon walking into the restaurant, I hear a faint voice call out for me to grab a menu and make my way up to the counter when ready to order. This is where you have the chance to speak directly to the chef making your pizza. A nice touch especially if you plan to make your own pizza.
Since you aren't greeted by anyone but one of the pizza makers behind the counter and there's no register in sight (it's around the corner), how you should proceed is not obvious. So, the whole ordering process can be confusing at first.
All that being said, I was told by the General Manager, Dan, that the restaurant will soon be full-service, eliminating any confusion around the ordering process. While the walk-up counter may work at other locations (like the LA location, where they are based), it's not conducive to the setup at this location. At the time of my visit, the only area that was full-service was the bar.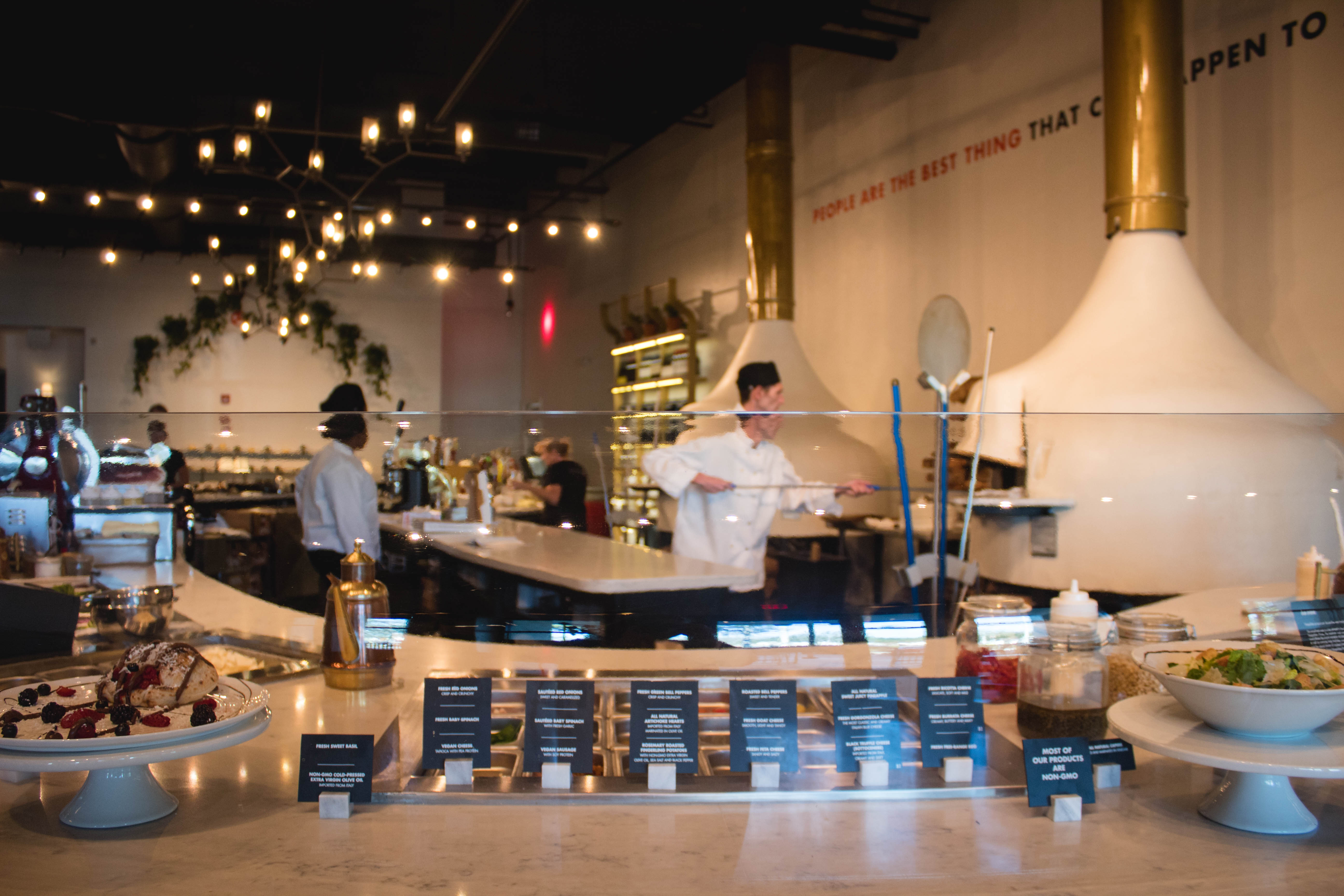 What makes MidiCi so special is, of course, the Neopolitan pizza. The ingredients stay true to authentic pizza dough in Naples and is made with only four ingredients – non-GMO "00" (double zero) flour imported from Naples, pure water, sea salt and live yeast.
Now if you know anything about Neopolitan pizza, you probably know that the Caputo 00 flour is the true test of authenticity. The "00" refers to a rating system of the texture and indicates it's the most finely-milled flour you can get your hands on – one that results in a light and airy crust.
Since it's wood-fired pizza, once you order your food, it lands on your table in a matter of minutes. While your food is being prepared, take a trip over to the condiments bar. This is where you will find an elegant display of freshly minced garlic, red pepper flakes, Italian oregano, grated parmesan, and my personal favorite, the not-too-spicy MidiCi housemade hot chili oil.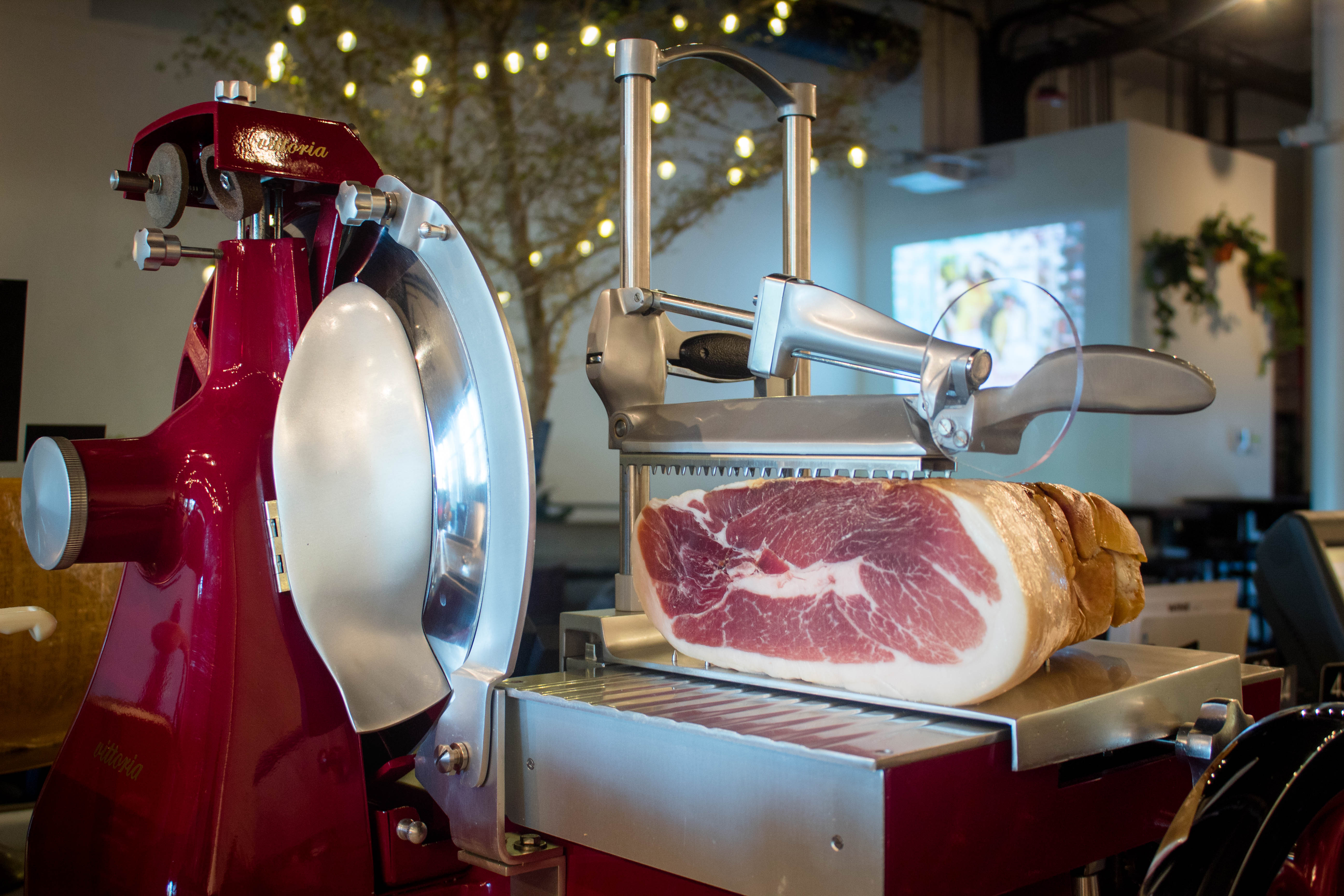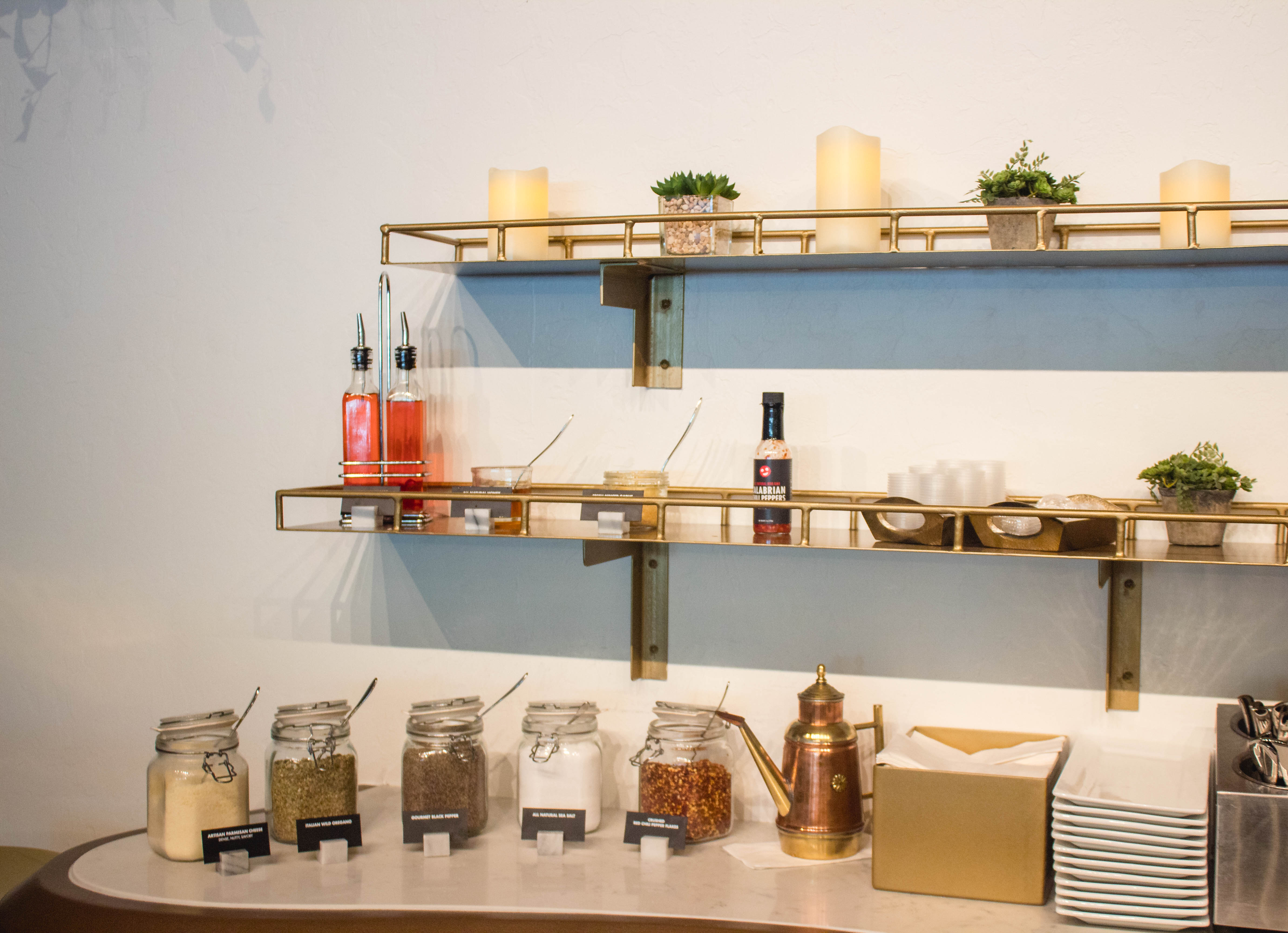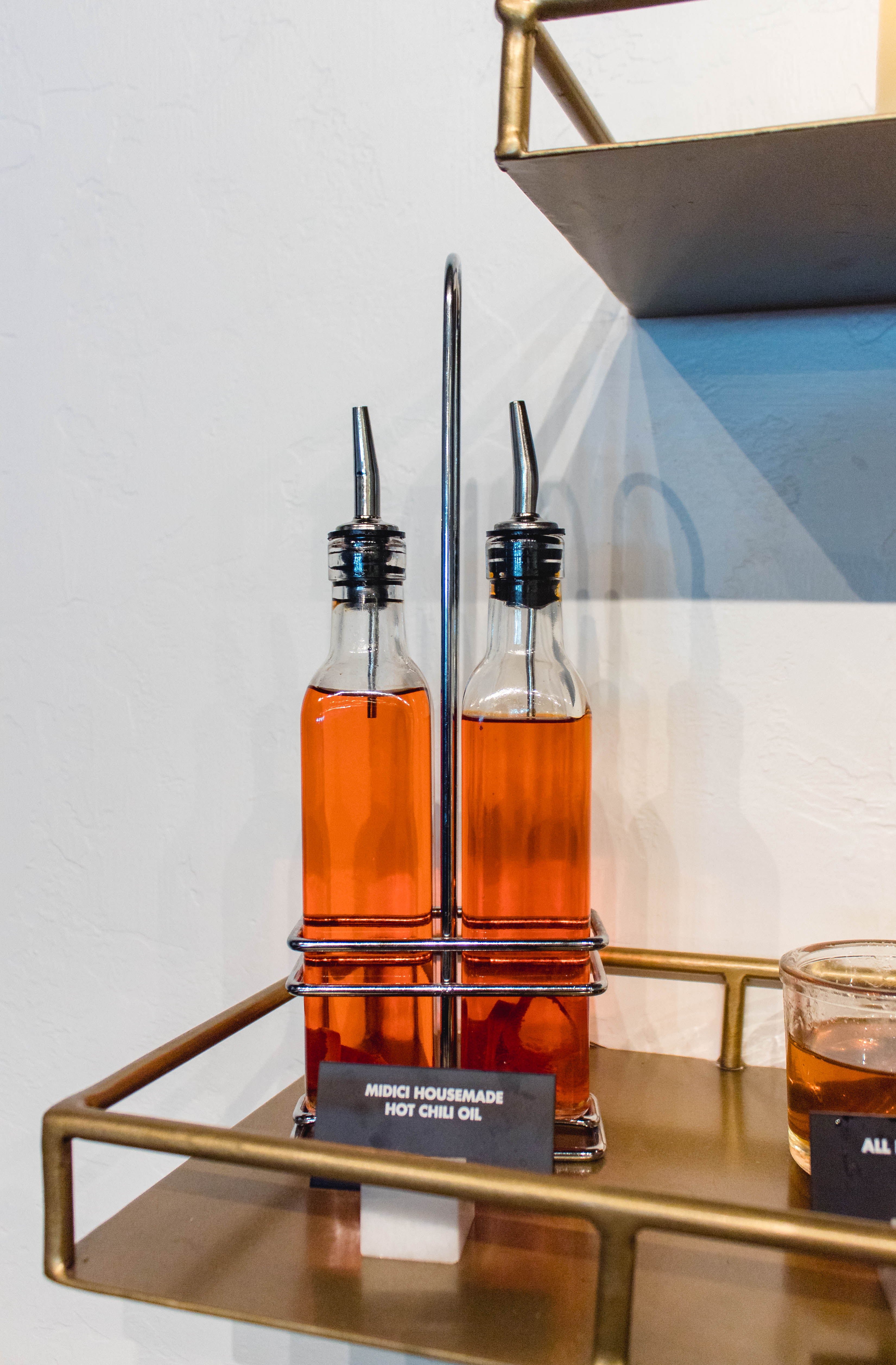 Starters like the burrata with melon and prosciutto is a great way to kick off the Italian food adventure. I don't often see melon with prosciutto on a menu so I was delighted to see it. Typically made with either honeydew or cantaloupe, MidiCi uses the latter. The soft texture and sweetness of the cantaloupe pairs perfectly with the salty Italian ham. Served with a generous portion of fresh artisan bread that's baked in-house daily and a creamy burrata, both drizzled with a balsamic glaze. Although very fresh tasting, the burrata is not made in-house, unfortunately.
The house-made meatballs with fresh mozzarella is another great starter. The Angus beef meatballs lay in a bed marinara sauce topped with parmesan and accompanied by two giant basil leaves. What you taste most is the meat, not overpowered by breading fillers or salt. Perhaps slightly on the under seasoned side, although, I much prefer that over the alternative.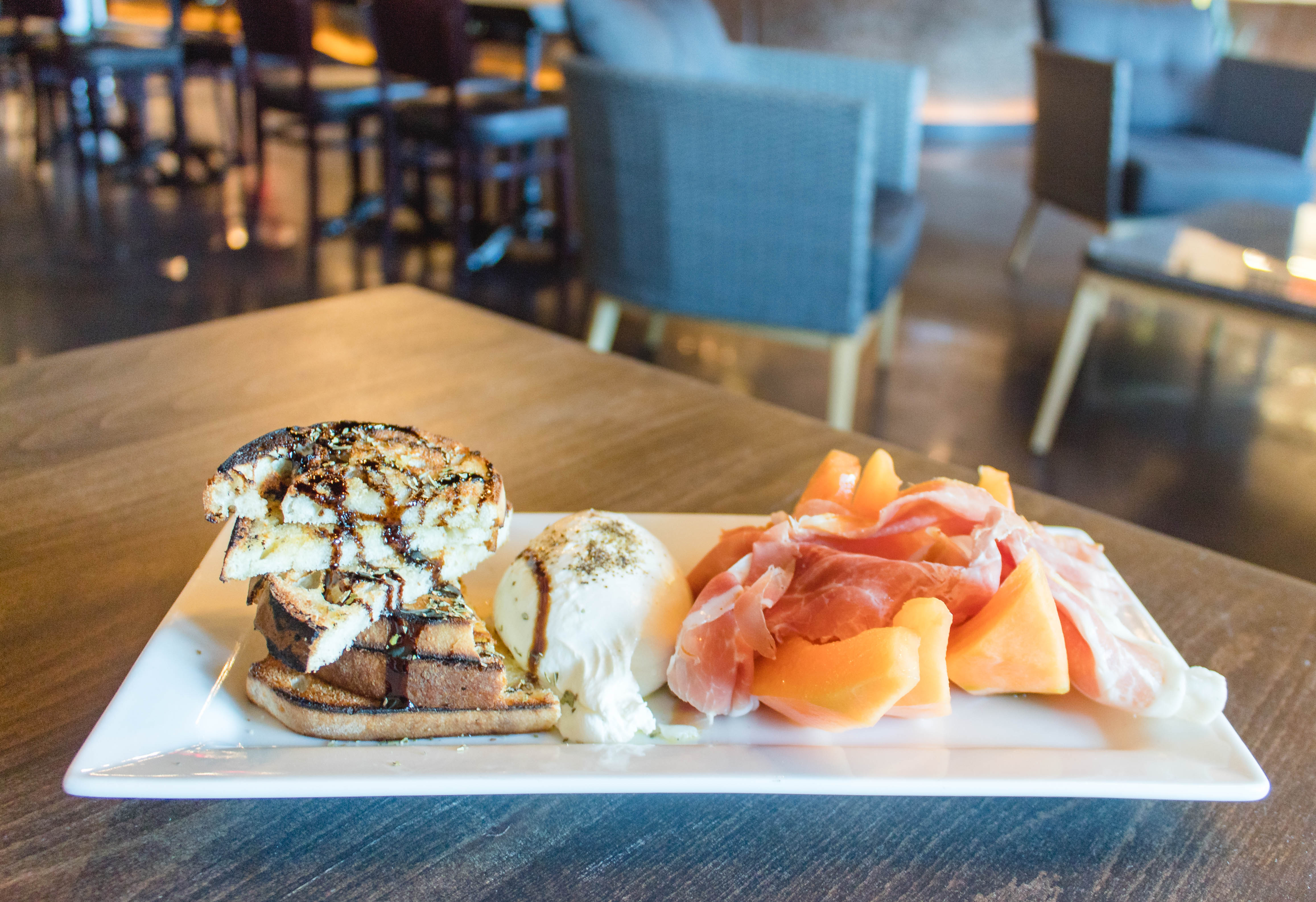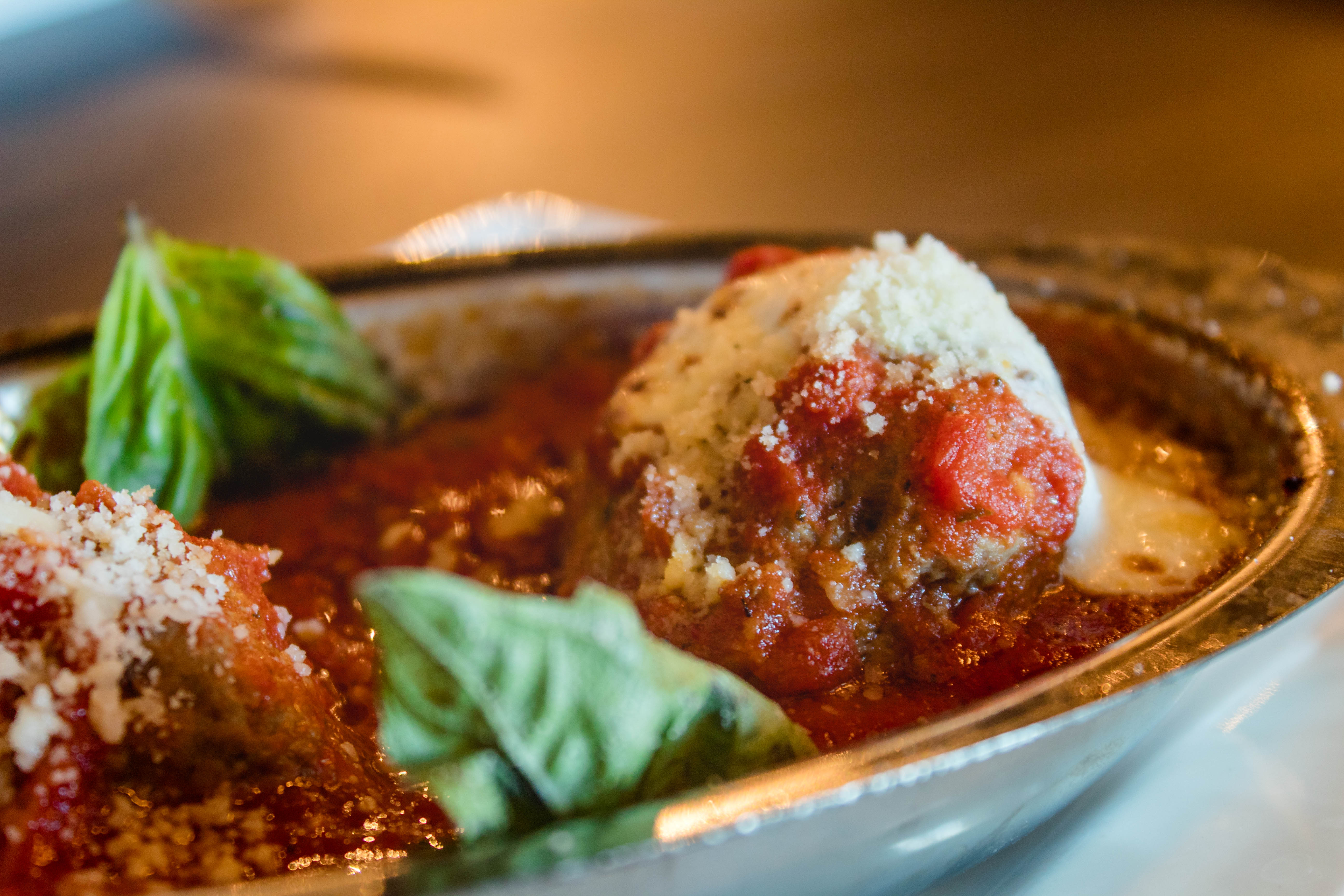 There are many sizeable salads to choose from on the menu. Going off a recommendation, we ordered the walnut & gorgonzola salad. A mix of baby arugula and mixed greens, juicy grape tomatoes and plenty of crunchy king walnuts. The salad is topped with shaved Parmigiano-Reggiano and tossed in a housemade walnut and gorgonzola dressing that really rounds out all the flavors. You'll quickly start to notice a trend here; most dishes are served with the rustic Neopolitan bread, making it very easy to fill up quickly. The salad is no exception so be sure to save room for the pizza.
We chose to order the prisoner's pizza (Pizza Del Carcerato, if you prefer to order in Italian), a Margherita style pizza with a ricotta-stuffed crust. As stated on the menu, the name comes from the legend that drugs were smuggled into Naples prisons by stuffing them into the crust of the Neopolitan pizzas. Needless to say, the clever name and stuffed crust caught our attention right away. For an upcharge of $1.00, you can add additional toppings like artichokes and roasted garlic. Both of which added an element of flavor without taking away from the simple ingredients of tomato, basil, and mozzarella.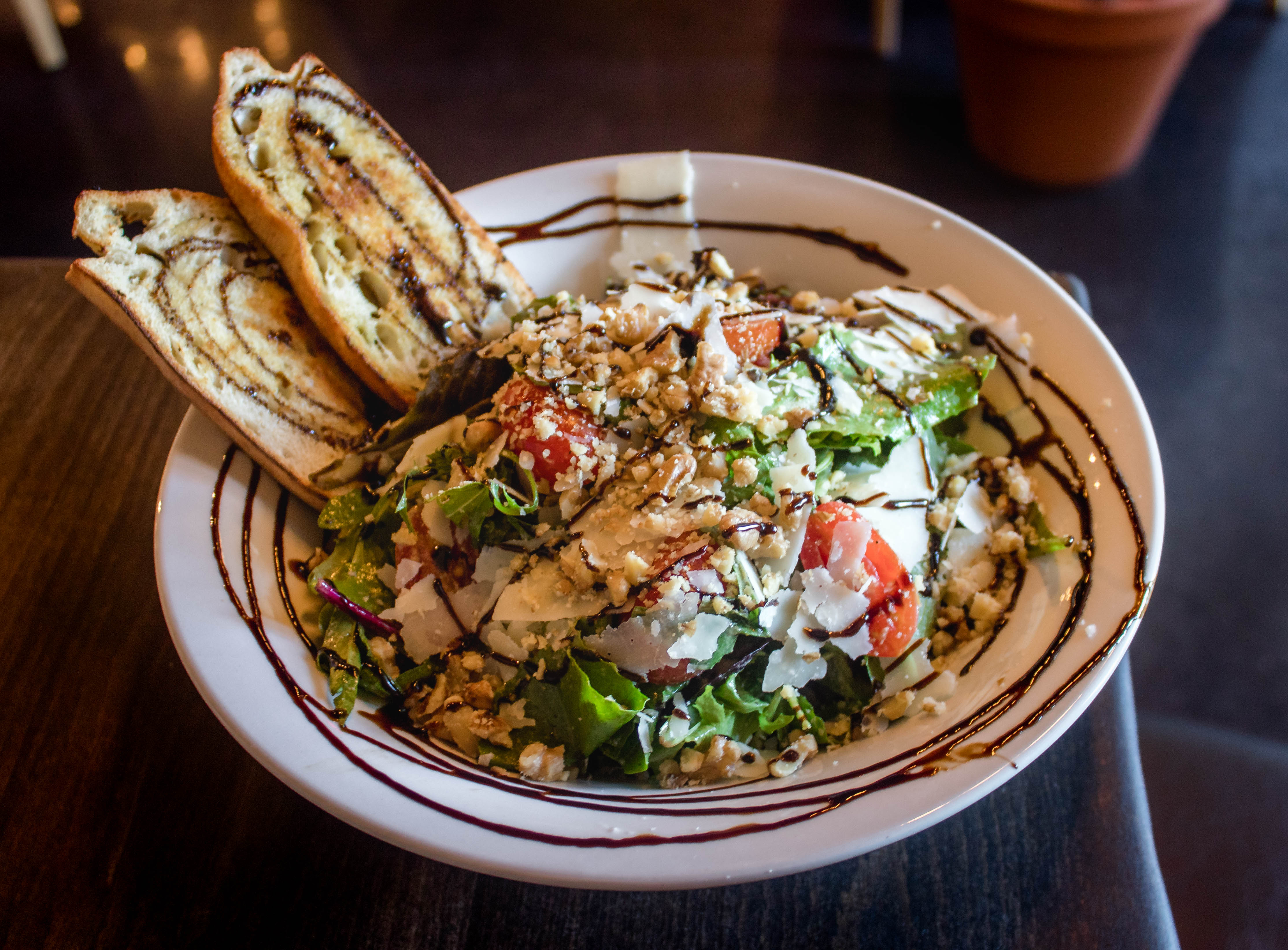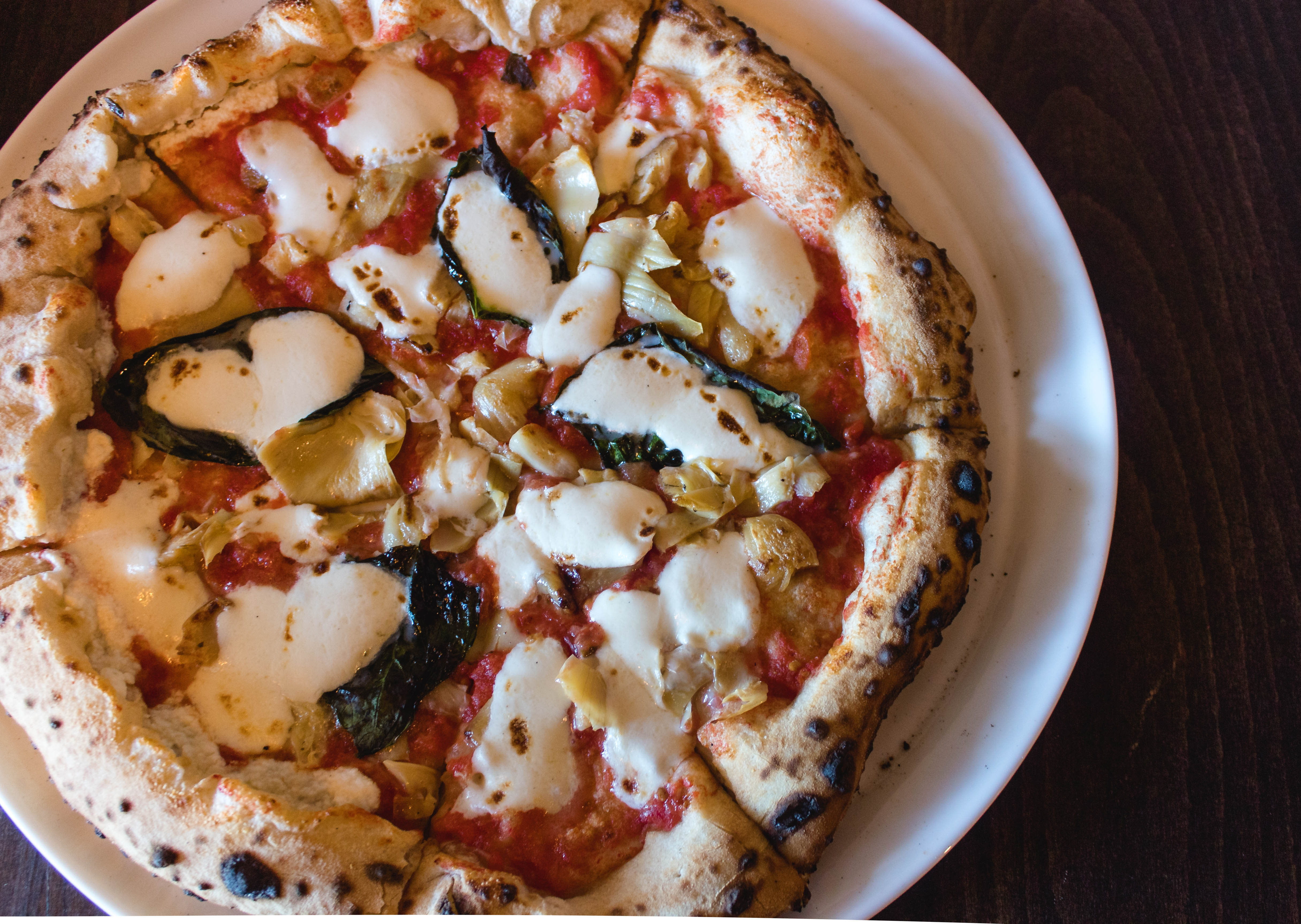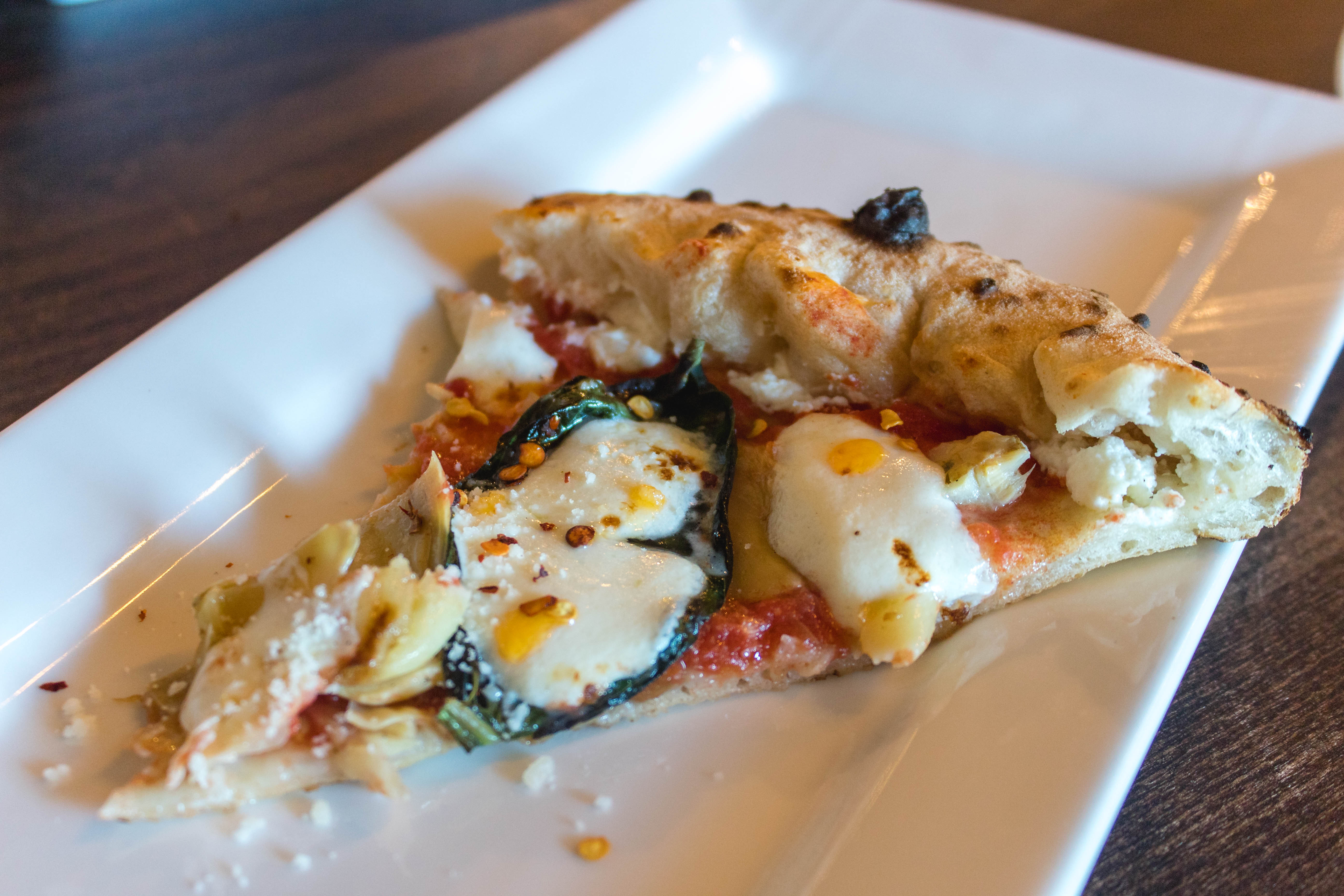 Perhaps from too much bread or the unwillingness to stop eating the delicious food, no dessert was consumed on this visit. The best-selling Nutella calzone with fresh berries, their signature dessert is beautifully displayed behind the counter. If I wasn't on the verge of needing to be rolled out of the place, I wouldn't have been able to turn it down.
Be sure to look to the impressive drink menu to wash it all down. They have everything from soft drinks to gourmet Italian coffees, and even a gourmet tea collection. Or you may choose to imbibe in red or white wine, domestic or craft beer (some local!), or a craft cocktail. The basil fizz – gin, lime juice, soda, simple syrup and fresh basil – is a refreshing choice.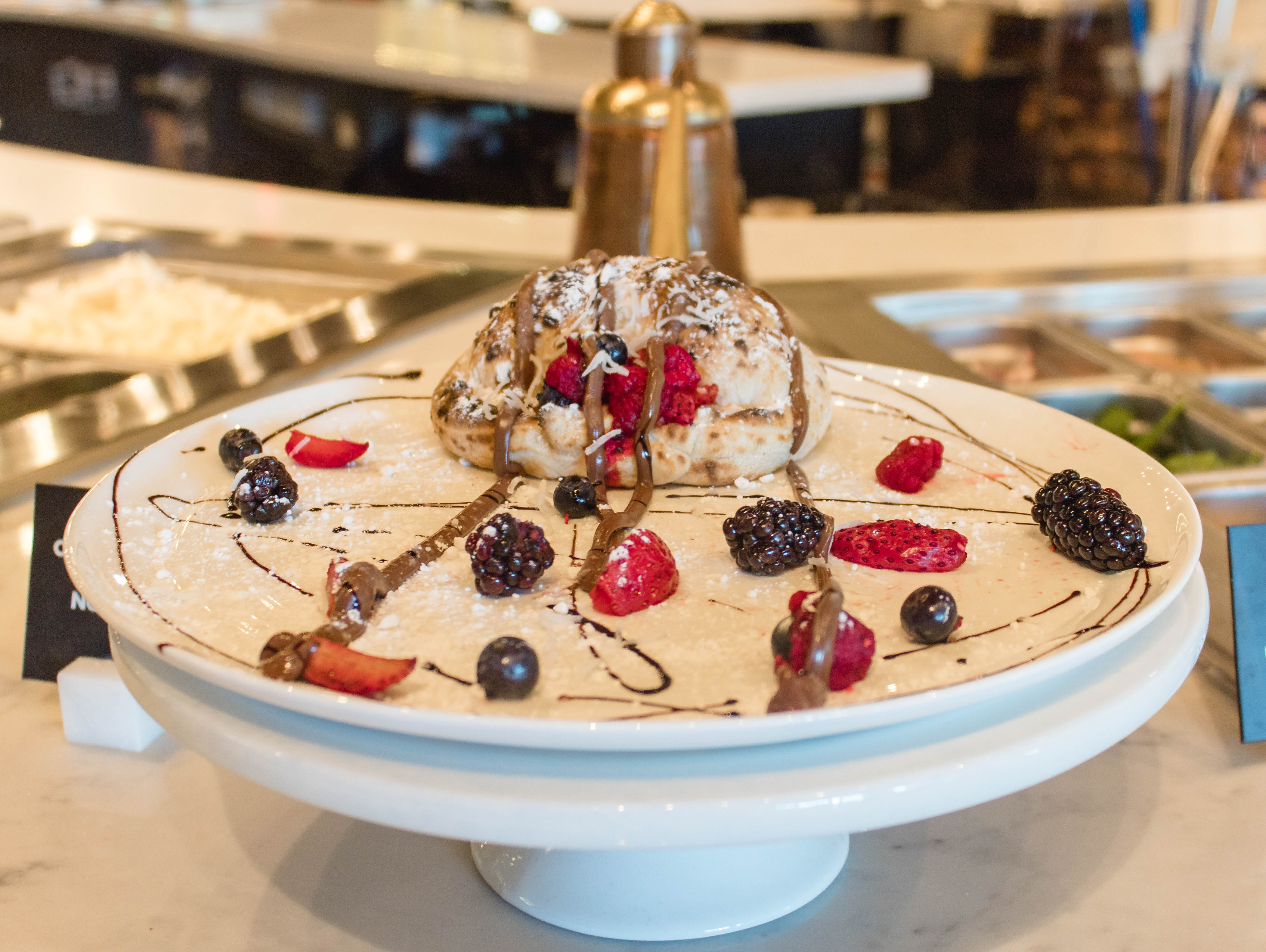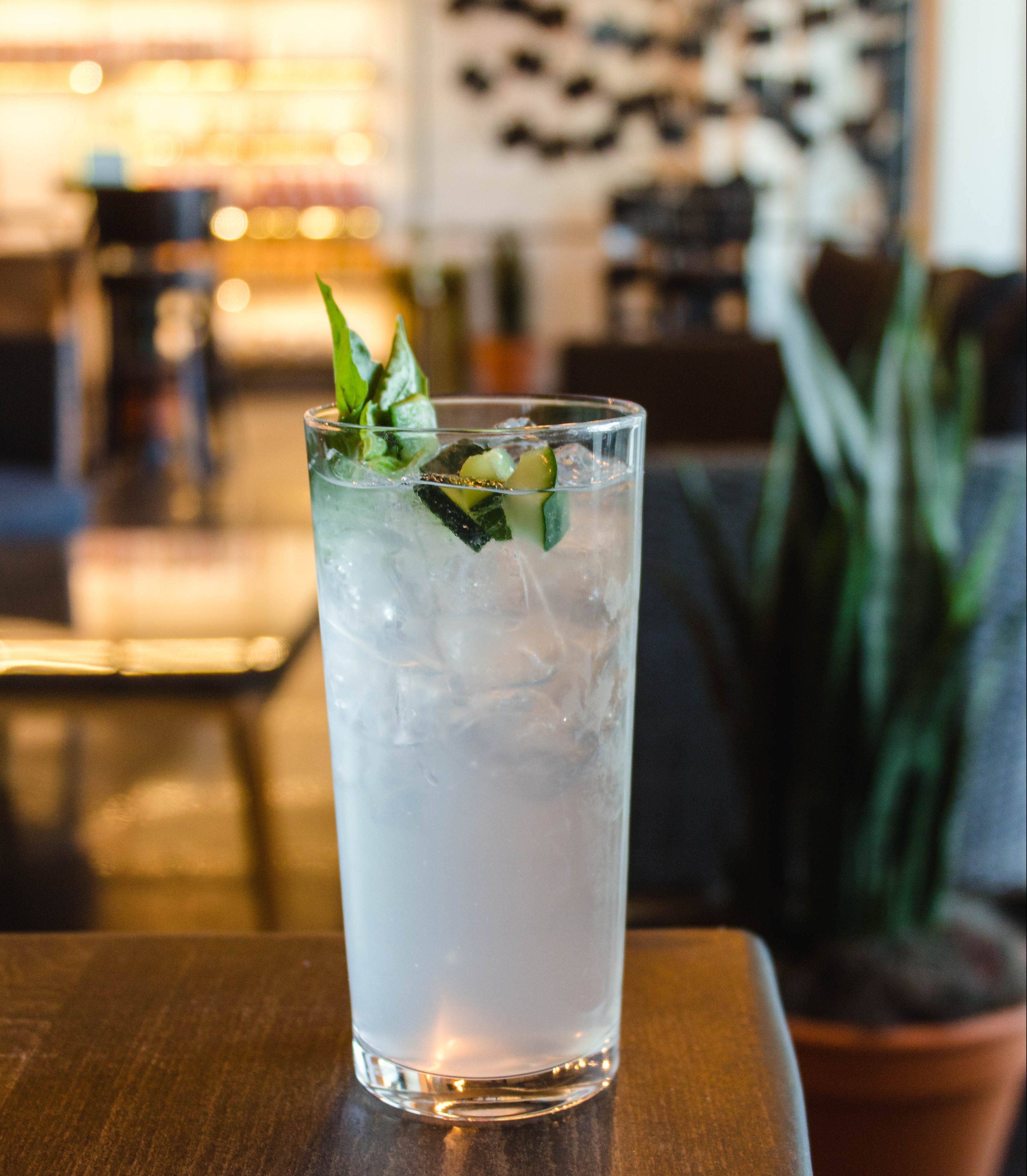 What makes MidiCi Neopolitan Pizza Company so special is the all-around quality of the whole dining experience. Most of the food is non-GMO, all-natural and where it counts, imported from Italy. There are no freezers unless you count the tiny one that houses the gelato.  The plentiful staff and chefs are kind and willing to help in any way possible.
The franchise owner, John Eckermann, local to St. Petersburg, is warm and dedicated, evident in his decision to go from counter-service to full-service in an effort to improve the customer experience. After giving us a grand tour of the place, General Manager, Dan, made sure we had the most pleasant experience and he would do the same for you.
This tone from the top easily trickles down and it shows. As we were wrapping up our dining experience, one of the bartenders – a veteran in the hospitality industry – shared with us that while things are moving slowly, she can't imagine working for anyone else.
It seems everyone at MidiCi remains optimistic and has high hopes for a future when the construction has subsided and Dick's Sporting Goods opens its doors. But trust me, it's too good to wait for that to happen.
At MidiCi Neopolitan Pizza Company, the focus isn't just on the food. It's also about the experience. The quote 'People are the best thing that can happen to anyone" is painted in large lettering on the wall of the visible kitchen.
DISCLAIMER: Kevin, Lori, Abby, Haley, & Lindsey do not dine anonymously (this would be impossible) and we sometimes get free food (though never expected). However, we dine with the locals and we support our own. You will always get honesty in a respectful manner. We do not include any large national or regional chains in our ratings and reviews. We focus on independent locally owned eateries exclusively.

PLEASE NOTE: Reviews reflect a certain moment in time. Some restaurants stay extremely consistent over many years, and some change for the better or worse. Some things that may change are: chefs, recipes, food suppliers, ingredients, philosophies, ownership, etc. We always hope that you have the same good, or great experience we had.
More Foodies News, Reviews & Recipes