Nicko's: St. Pete's Newest Pizza Joint May be the Best Yet
Nicko's: St. Pete's Newest Pizza Joint May be the Best Yet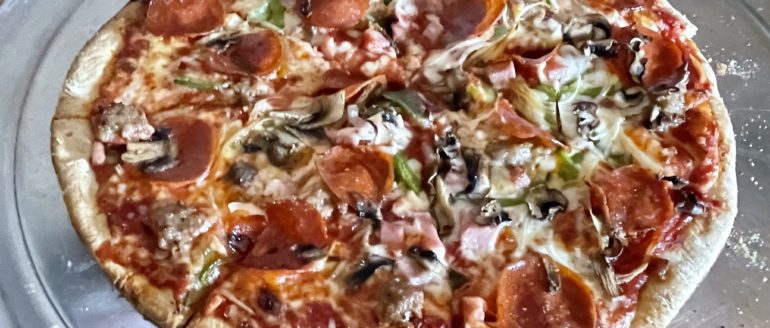 Talk around town was that Nicko's Pizza and Subs was the real deal, so we decided we had to see what the buzz was all about. When we first visited in March, they had to discontinue delivery due to being too busy with take out and in the restaurant itself. Currently, you can now order delivery on their website or through GrubHub, which I am doing today, to get the picture of their famous Steak and Cheese Deluxe that I devoured, before I got the picture, the second time we were there.
This unassuming southside restaurant, which just opened the first of February, definitely stands up to all of the hype and more.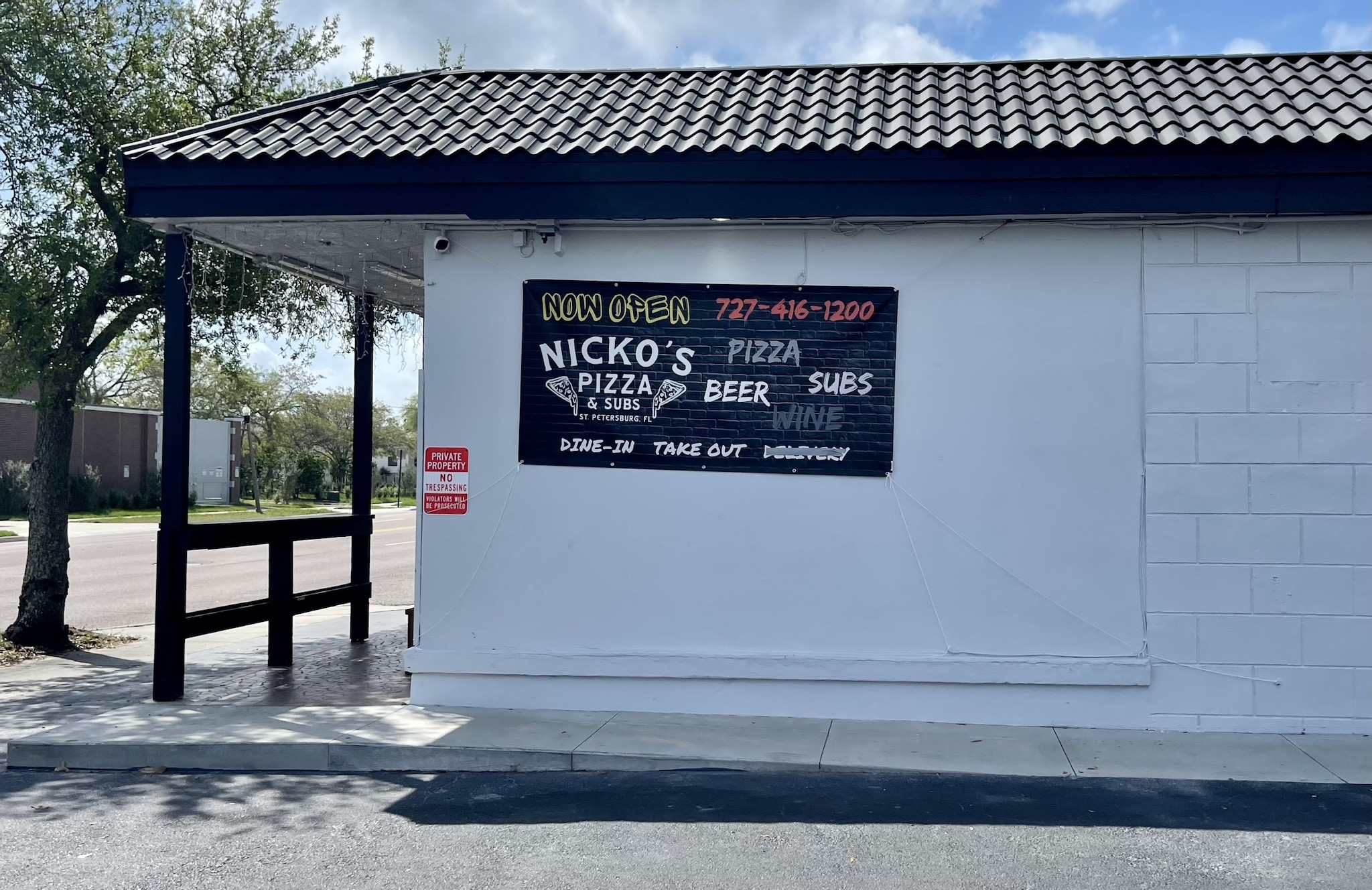 Nicko is a native Floridian from Indian Rocks Beach and he went to Largo High School.
I couldn't have written this better so this is the about page from their website, "Nicko's was founded by power couple Erin and Nick Faraone, who have worked tirelessly to bring this magical land of flavors to life. Nick, a man with a passion for the savory and a legacy from his father (also named Nick), who spent his lifetime crafting culinary comfort foods for the community he loved. Starting his apprenticeship at the ripe age of 10, young Nicko spent his childhood playing in seasonings and flour like other kid's play in sandboxes. Working in his father's restaurant he cultivated his skill with flavors and the artistry of a crunchy, flakey crust. And while pizza is on the name, don't miss out on their specialty subs. His father made a legacy on his take of a classic sub… "He turned a Philly cheese steak into a hoagie and then geared it towards Florida" says Nicko. This sub creation has been the foundation of this multi-generational enterprise, the Steak and Cheese Deluxe is a local flair that you can't afford to miss!"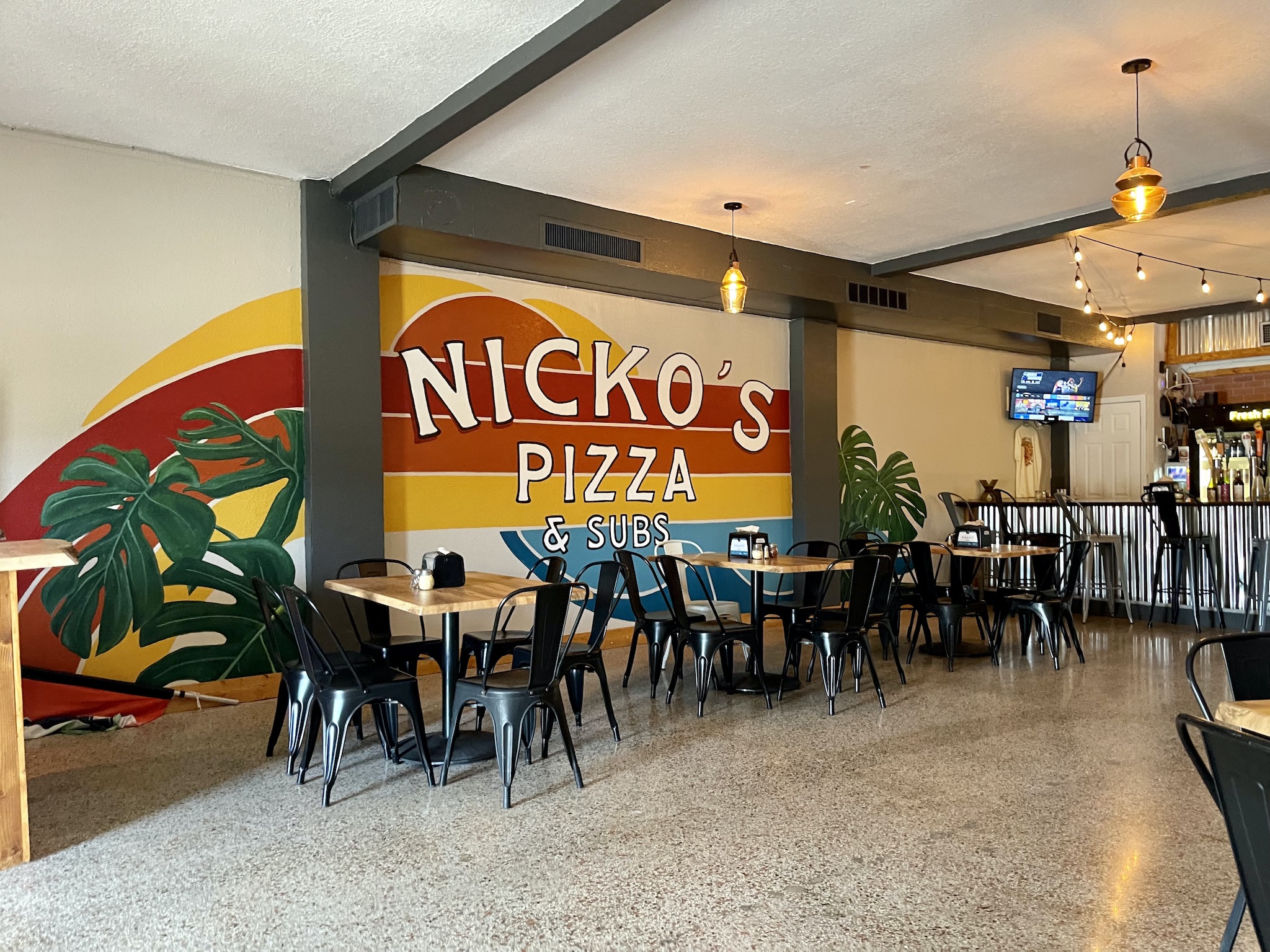 Nicko told us this, " I grew up in the kitchen watching my parents make pizzas. I was the kid laying on the #10 cans under the shelf, coloring in my coloring book, watching cheese and lettuce falling down on my parents' feet. It's just natural for me to be in the kitchen. I love it…It's such a rewarding thing when you have the passion for it. That's something that can really make or break you. This is a tough business but it can be amazing if you do it right."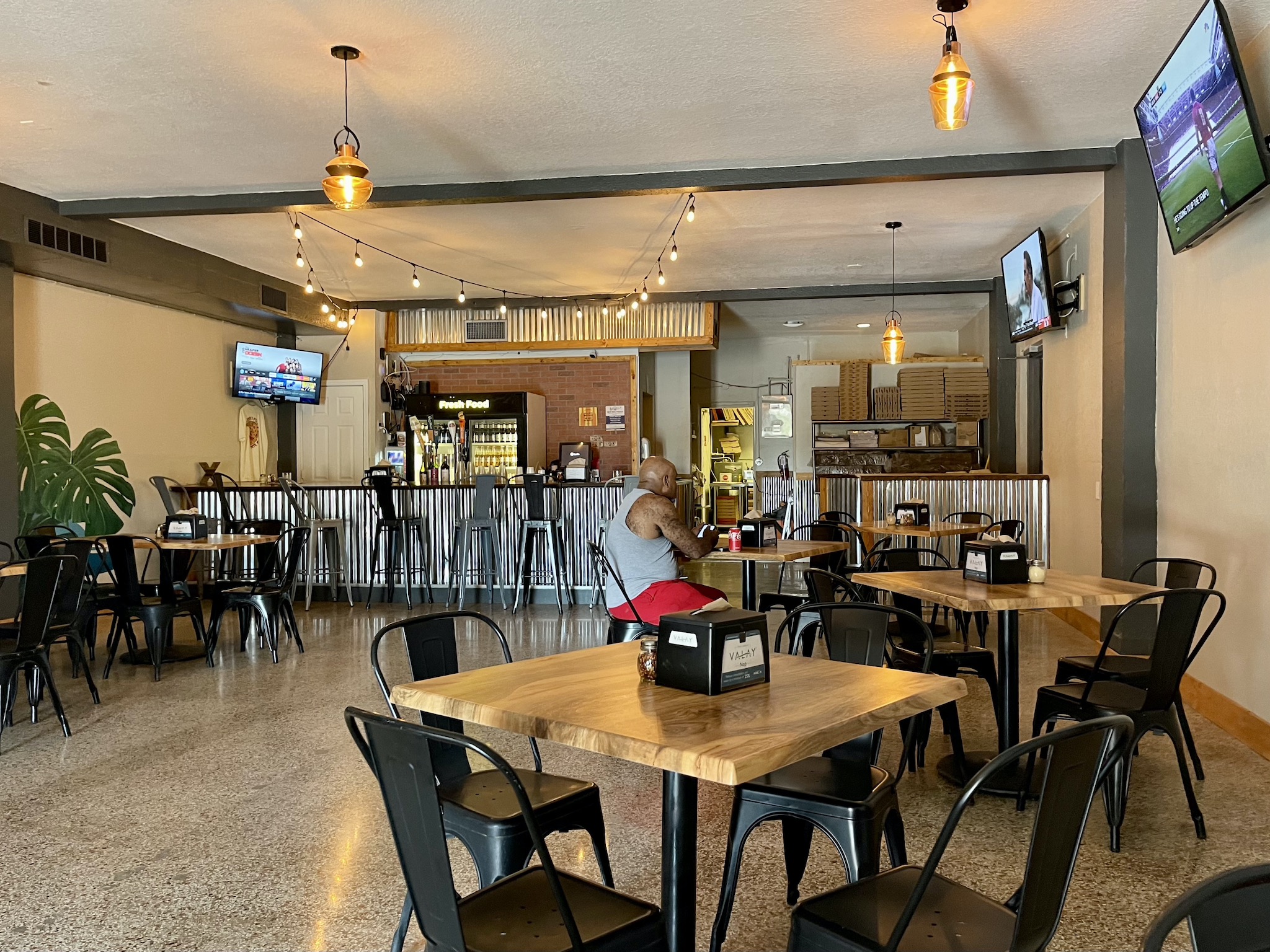 Nicko told us that when they first opened people would come in and get one slice of cheese pizza and then they would come back the next day for the whole pie, because that's the best way to test it out.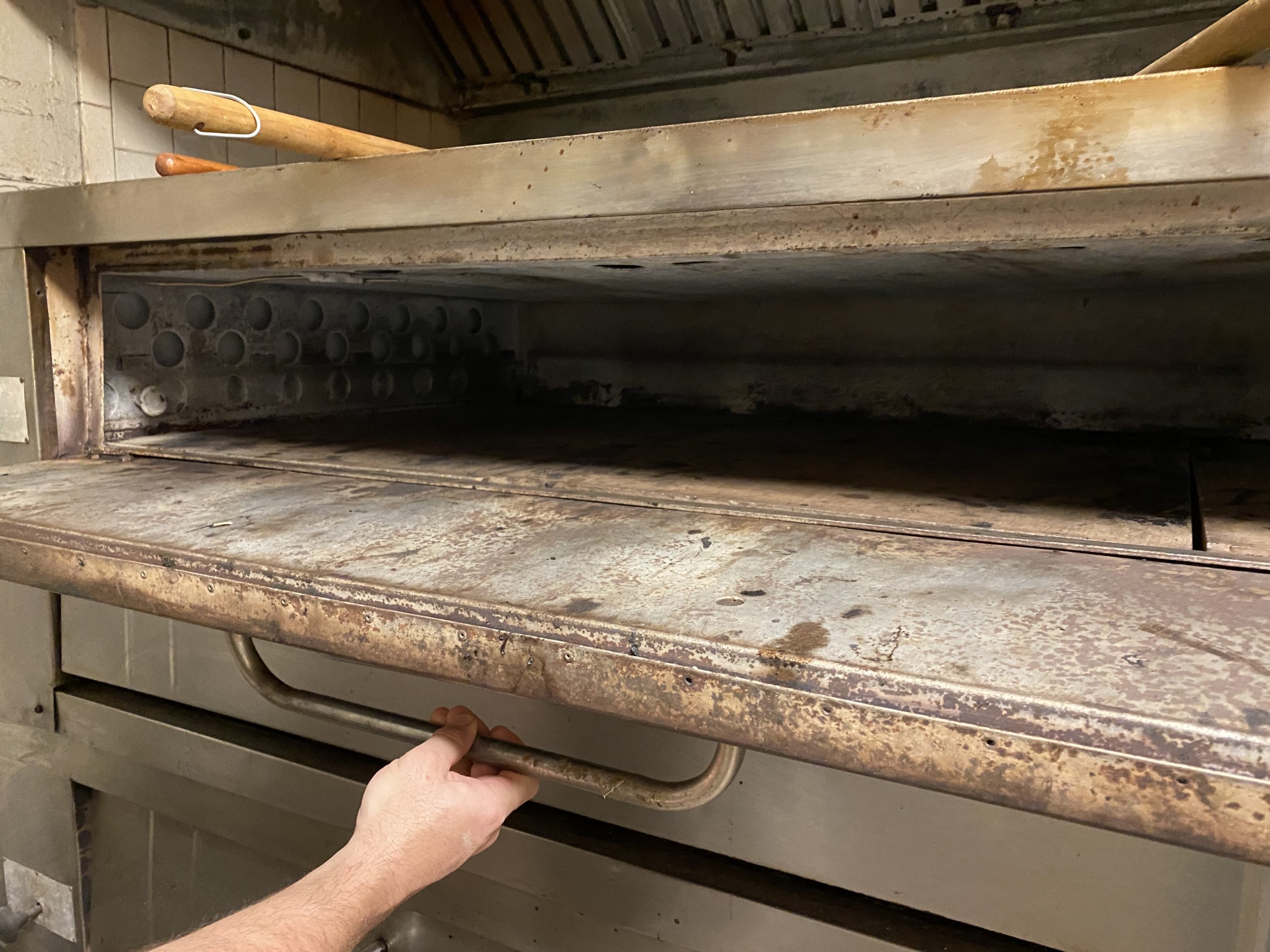 We had to start with the meatballs because why? We love great meatballs! These definitely stand up to that test. They are three jumbo meatballs in marinara sauce, topped with mouth-watering melted mozzarella. You can tell they are housemade and Kevin says when he updates the best meatballs list, these will make the cut for sure. For me, they were a tad oregano forward, but that's just me.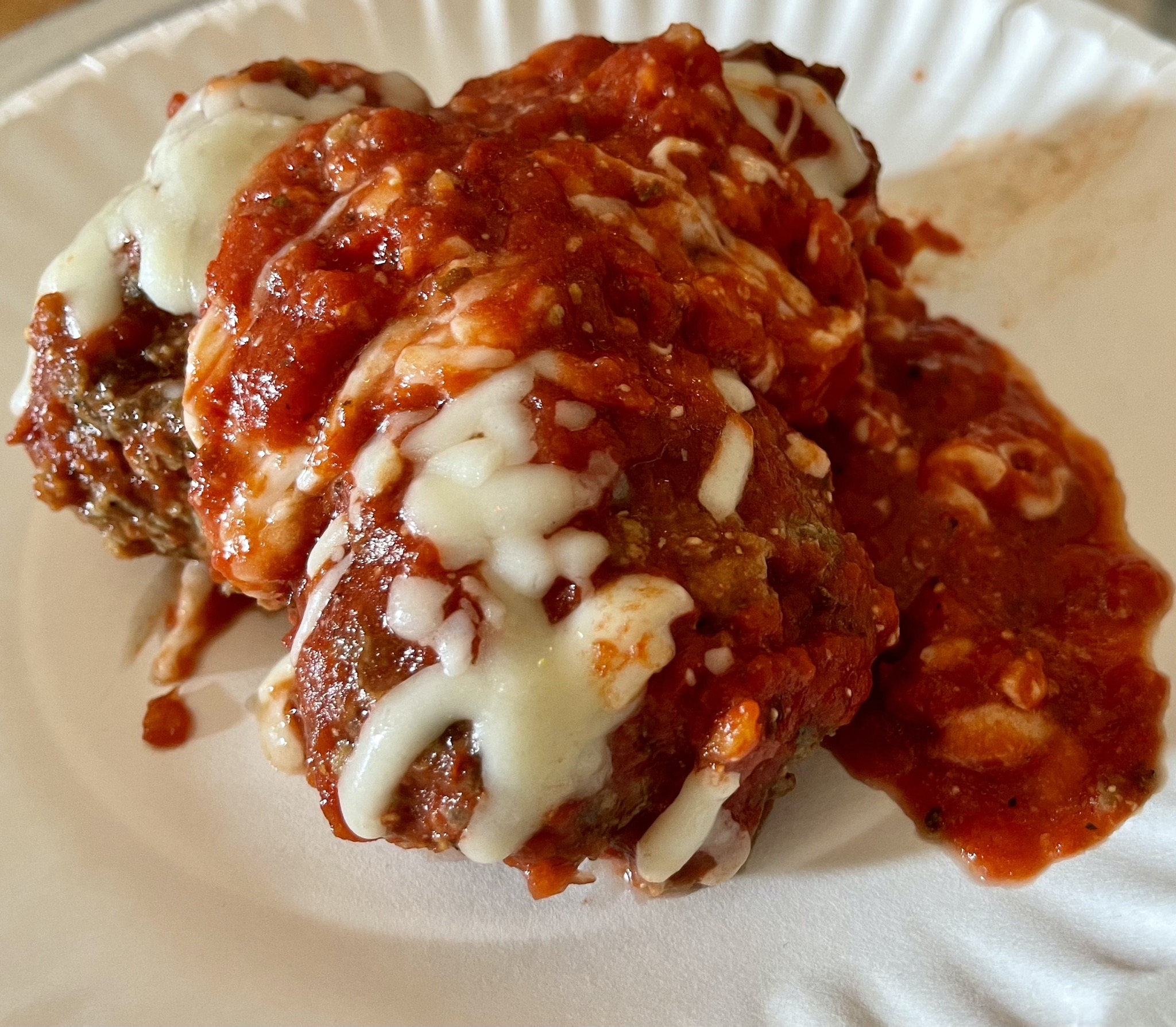 Just look at the inside, you can tell these are not from the freezer.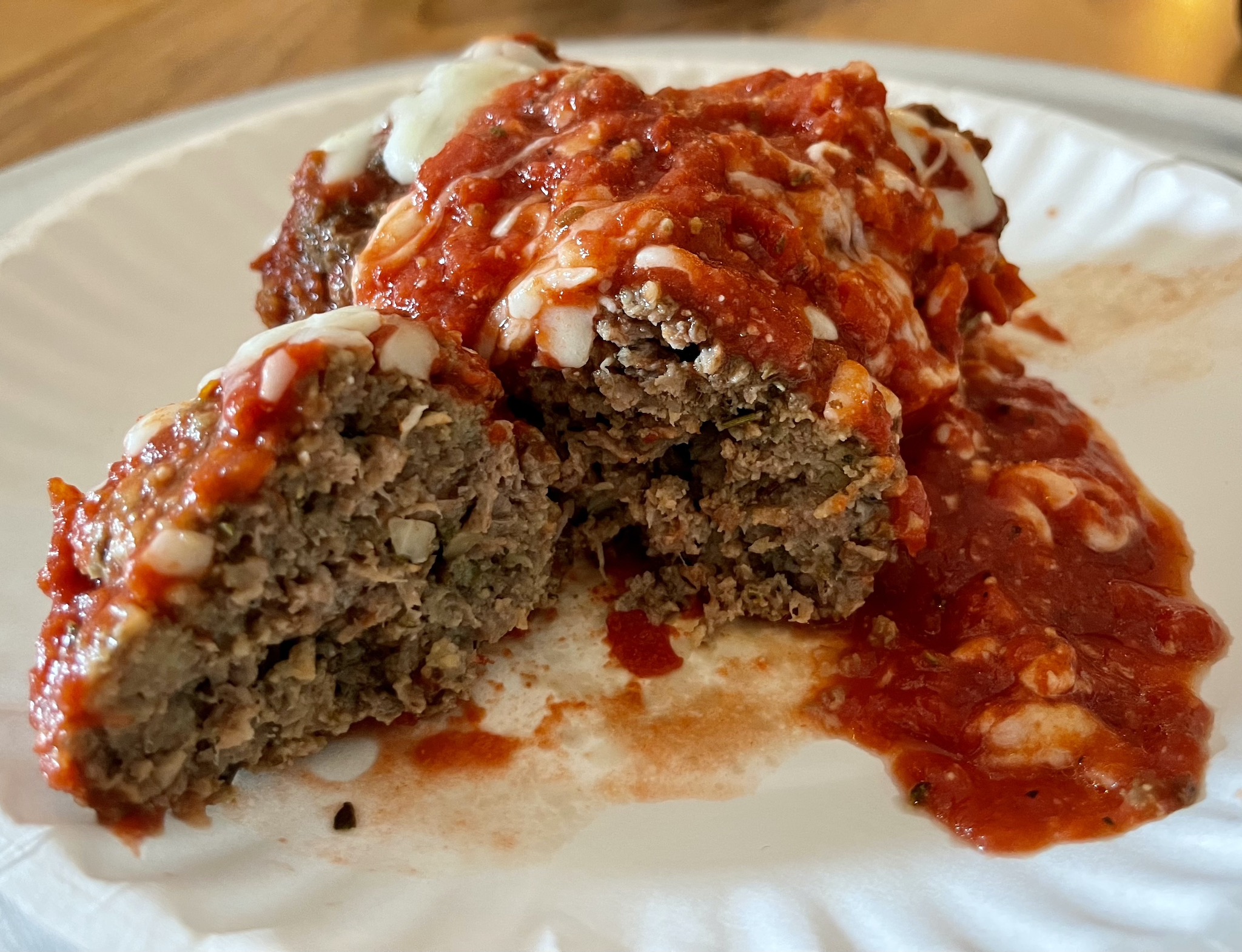 To quote myself, this Classic Cheese Pizza, that, yes, you can get by the slice, is the closest to New York pizza that I have tasted in this town. And we just returned from a New York City pizza tour in November. It is scrumptious.
According to Nicko about his pizza dough, "Everyday I am thinking about the humidity level and the temperature outside. I use cold water and sometimes my water needs to be a little colder. I don't have an exact recipe. I even measure the salt with my hand…When I was about ten, I started learning how to form it and when I was twelve I started working on the line making pizzas."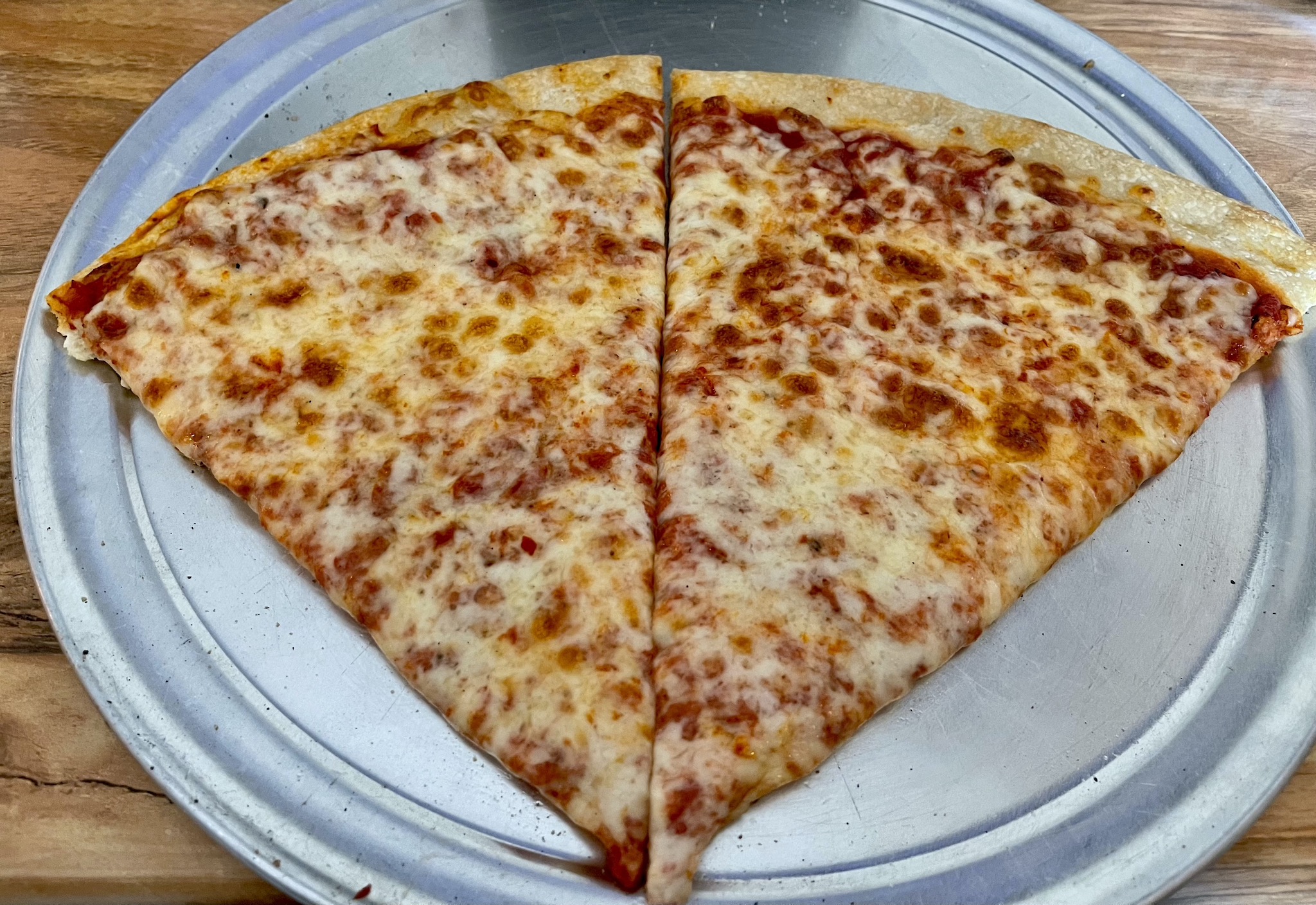 It even passes the New York pizza fold and orange oil drip test…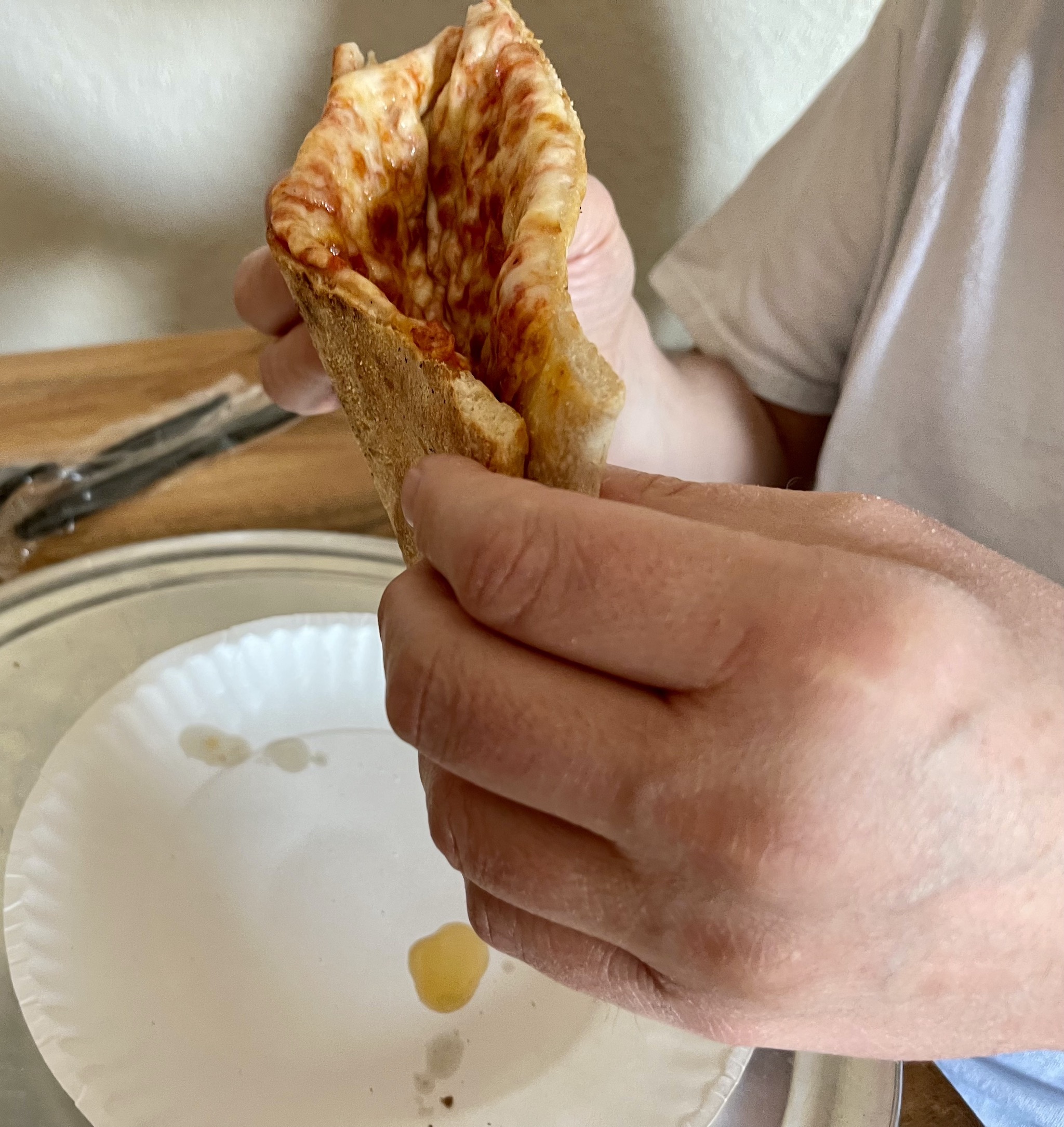 Kevin loves an Italian Sub so that's what we ordered on our first trip. I forgot to take the picture of that one too so this is from our second trip when we got it again. Absolutely tasty and delicious. It is made with capicola, provolone, salami, lettuce, tomato, onion, oil & vinegar dressing and cherry pepper relish. That cherry pepper relish is Nicko's signature and let me tell you what, it just pops in your mouth in every way that is good. The bread is soft and toothsome, just the way I like it. We both highly recommend this or any sub you prefer for that matter.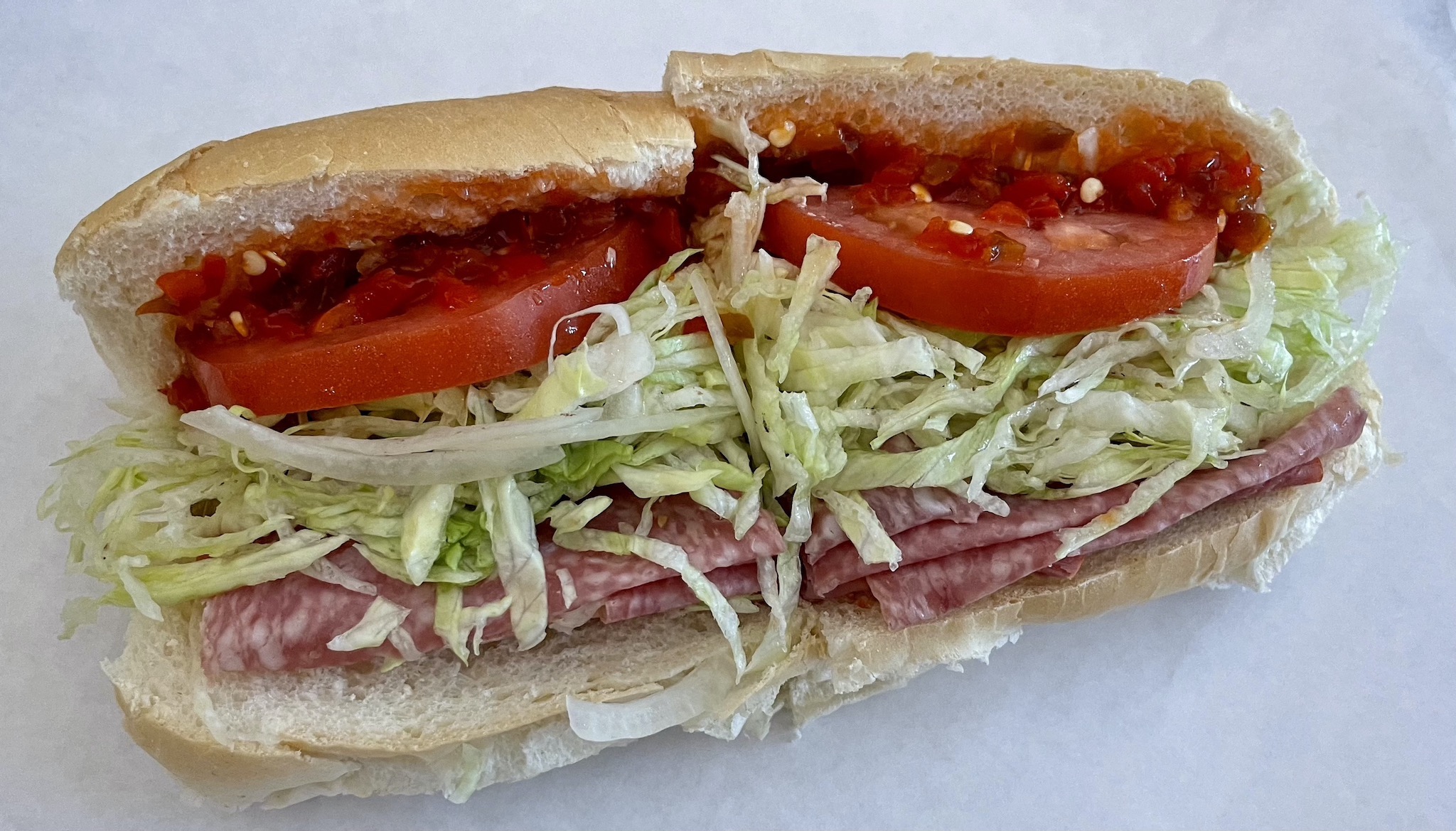 We had to order another pizza as well, so we ordered a whole Supreme Pizza topped with onion, mushroom, green pepper, pepperoni, sausage, ham, mozzarella and pizza sauce and all of their pizzas can be made gluten free in the 12″ size. It is topped with the freshest of ingredients and was just as delicious when we reheated our leftovers the next day. Anyone who says crust doesn't make a pizza, is just wrong. However, the sauce and the cheese ratio was also perfection as well as the even disbursement of the tasty toppings.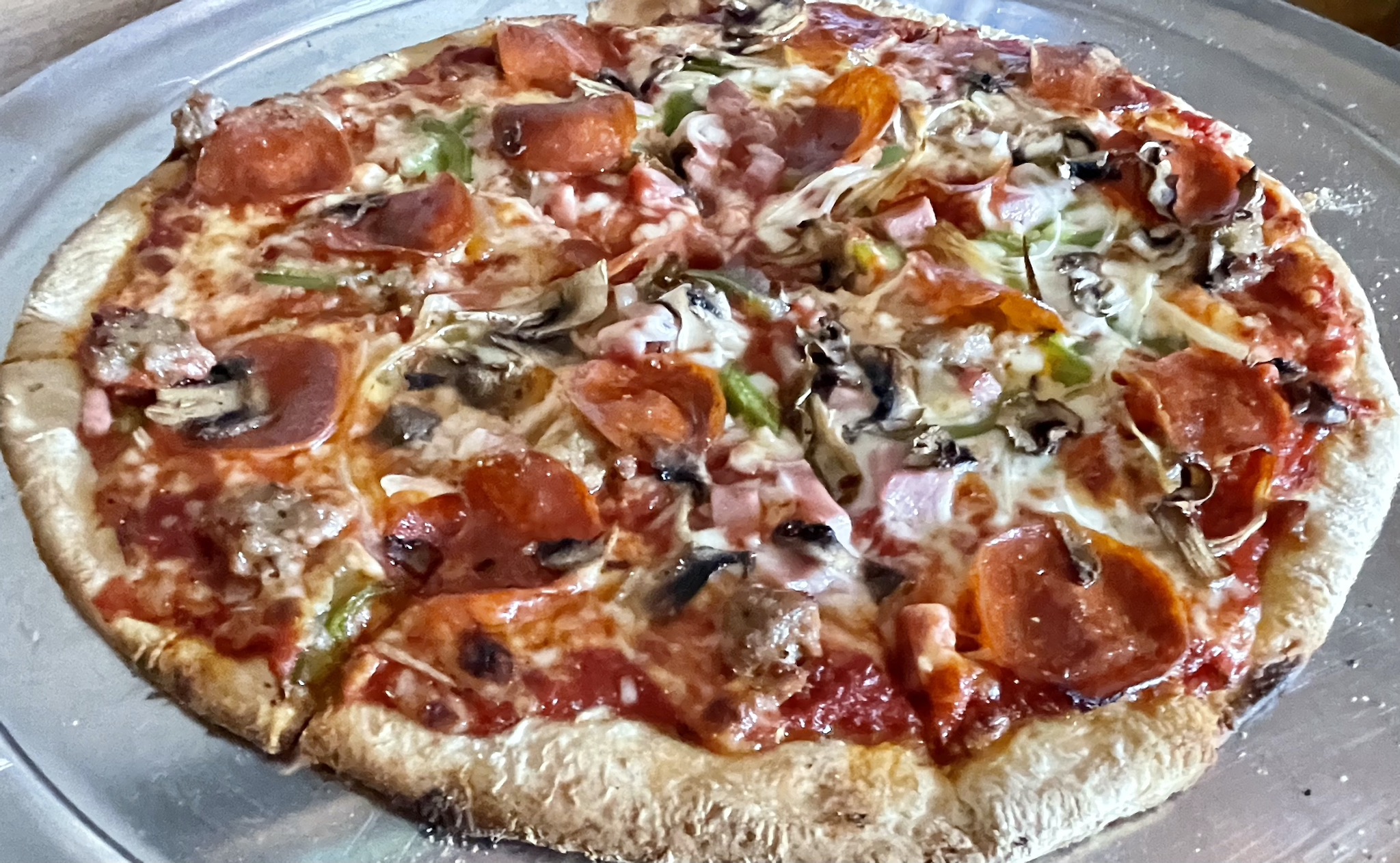 So on our second visit, as I stated in the beginning, I ordered this Steak and Cheese Deluxe, which Nicko says is so incredibly popular that he didn't even want me to write about it (he did give me permission of course). It is a totally different take on a cheese steak it is made with shaved rib-eye, grilled onion, mushroom, roasted green peppers, mozzarella, (oven baked) and topped with lettuce, tomato, mayo, oil & vinegar dressing and cherry pepper relish. Sounds a bit weird for the cheese steak fanatics out there, right? Wrong. I am one of those fanatics and this sub changed my world. First, I had to go into it realizing that this was a totally different sub. Wow, I absolutely loved the different textures and flavors that the extra ingredients added, especially the umami from the mayo and the pop of flavor from the cherry pepper relish. Do yourself a favor and get yourself one now.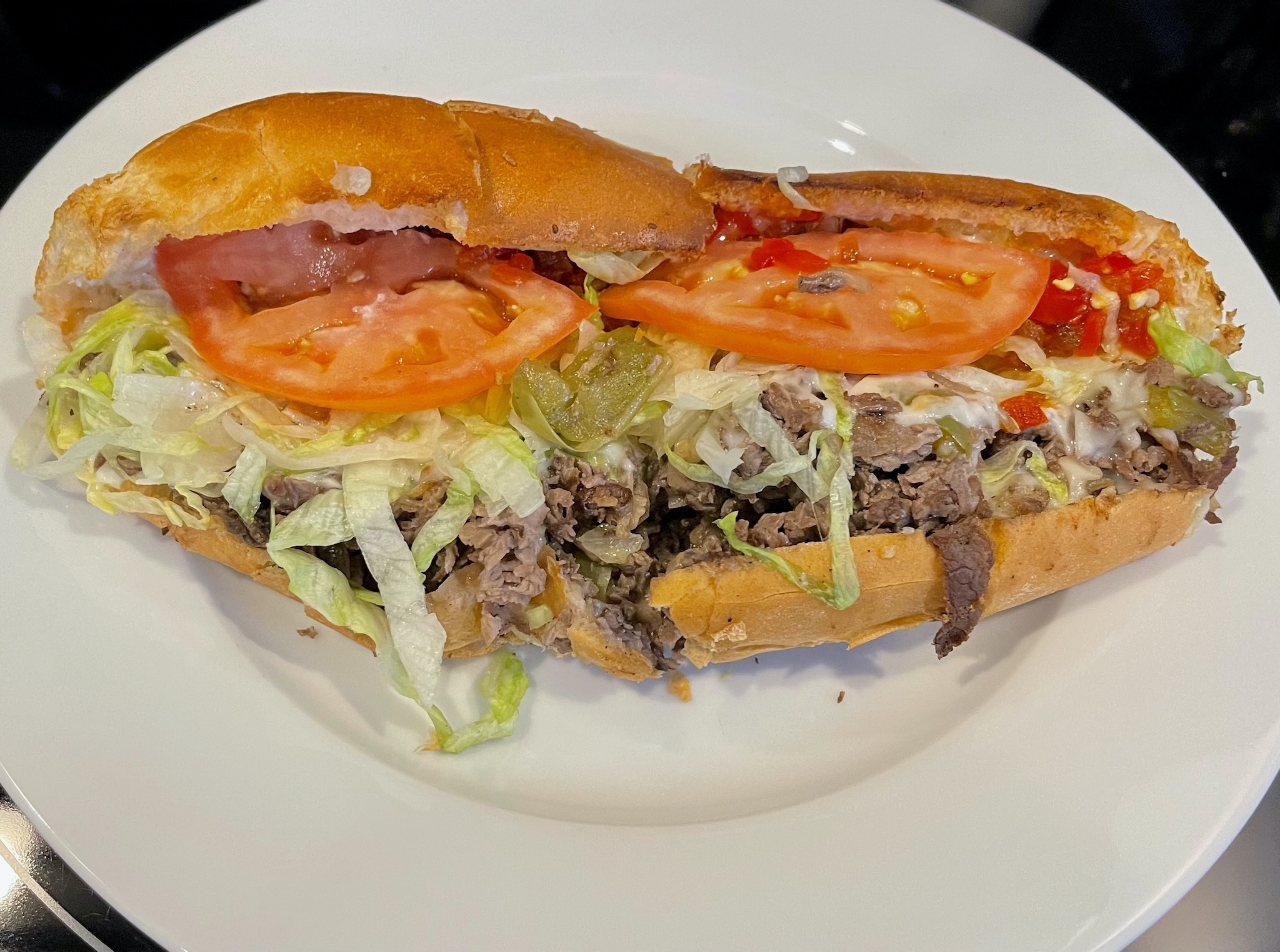 Nicko's Pizza and Subs is a true hidden gem and worth the five minute drive south on 4th Street from downtown. Yes, it's that close. Get yourself there!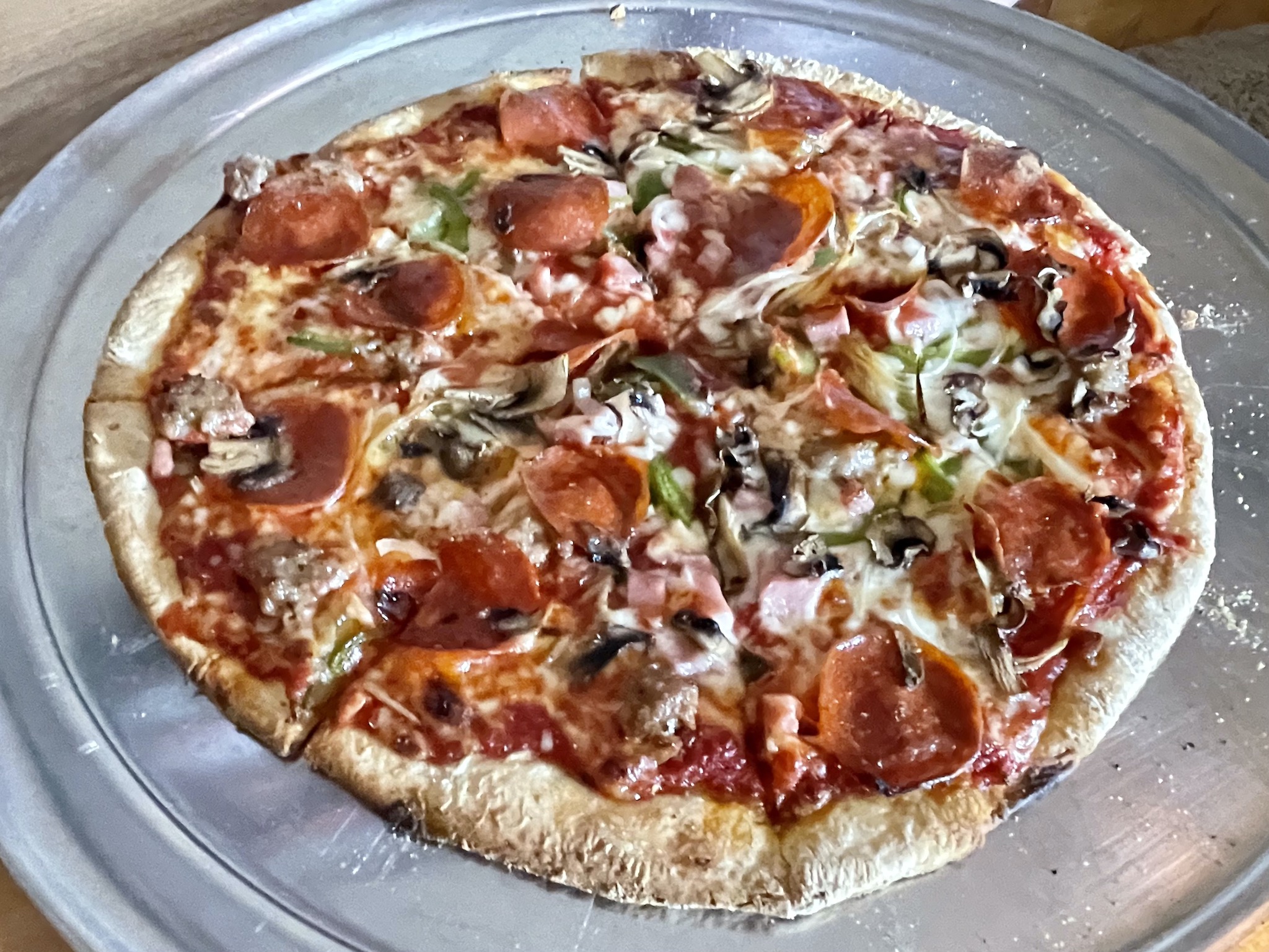 Readers Rating

Rated 4.6 stars




4.6

/ 5 (

Reviewers

)

Outstanding
---
Nicko's Pizza and Subs

727-416-1200

Mon - Sat

11:00am - 9:00pm
1239 4th St S

,

St. Petersburg

,

FL

33701

,

USA
---
A casual southside pizza and sub restaurant.
DISCLAIMER: Kevin, Lori, Abby, Haley, & Lindsey do not dine anonymously (this would be impossible) and we sometimes get free food (though never expected). However, we dine with the locals and we support our own. You will always get honesty in a respectful manner.

PLEASE NOTE: Reviews reflect a certain moment in time. Some restaurants stay extremely consistent over many years, and some change for the better or worse. Some things that may change are: chefs, recipes, food suppliers, ingredients, philosophies, ownership, etc. We always hope that you have the same good, or great experience we had.
More Foodies News, Reviews & Recipes
5 Responses