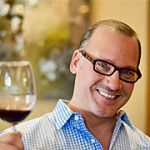 Kevin Godbee · Apr 27, 2020 · 2 min read
UPDATED: MARCH 2021
It's been a tough six weeks for the restaurant business with forced closures for most, and takeout and delivery still available from a few. No one knows what the future will bring, and who will be left when it's all over.
In the midst of this tough time, The Mill founders, Chef Ted Dorsey, and Jason Griffin have launched Nash's Hot Chicken in a stationary food truck alongside The Independent on Central Avenue. It's on the northeast side of the roundabout at Central Ave & 11th St. N.
Nash's now has a brick & mortar location at 905 Central Avenue, St. Petersburg FL 33705
You might think that this is in response to the current situation, but it has actually been planned for months, and confidentially revealed to St. Petersburg Foodies weeks before all the cancellations and closures began.
They actually put off opening, but then decided they could open now instead and put seven people back to work out of the 106 they had to layoff.
We have been eagerly waiting to try it as Chef Ted is a genius, especially when it comes to southern food, and he certainly didn't disappoint.
Nash's keeps it approachable with three levels of heat to choose from and a fourth ghost pepper version in the works.
Nashville Hot Chicken is usually served either open-faced on white bread, or in a hamburger bun.
Jason and Ted told us that they became frustrated during their research because they couldn't easily eat it like a sandwich without it falling apart and being a huge mess.
This is when they decided to use long potato buns instead. They definitely held together well.
Nashville hot chicken isn't all heat. The flavor is complex with just a touch of sweetness that makes eating it a delight. The chicken had that wonderful contrasting texture of crunchy on the outside and tender and juicy on the inside.
Everything is so fresh from the bread, to the crunchy and creamy house-made coleslaw, and the delightful homemade ranch dressing.
They have five different sandwiches, plus a two tender and three tender basket. All sandwiches are with two tenders, (each in their own potato bun), and served with fries and sweet mustard ranch.
We had the "OG" Nashville Hot, which is the standard with coleslaw, Nash's Pickles, on potato bread. We also loved the Bacon Braised Collard Greens, and the Mac & Cheese.
They are open this week from 11am - 6pm and next week they will be open daily from 11am - 9pm. Delivery will be offered through UberEats and Grubhub starting sometime later this week.
Here are some of the other menu items that we haven't tried yet, but they sure look delicious!
(All food photos by Keith Sales, courtesy of Nash's Hot Chicken)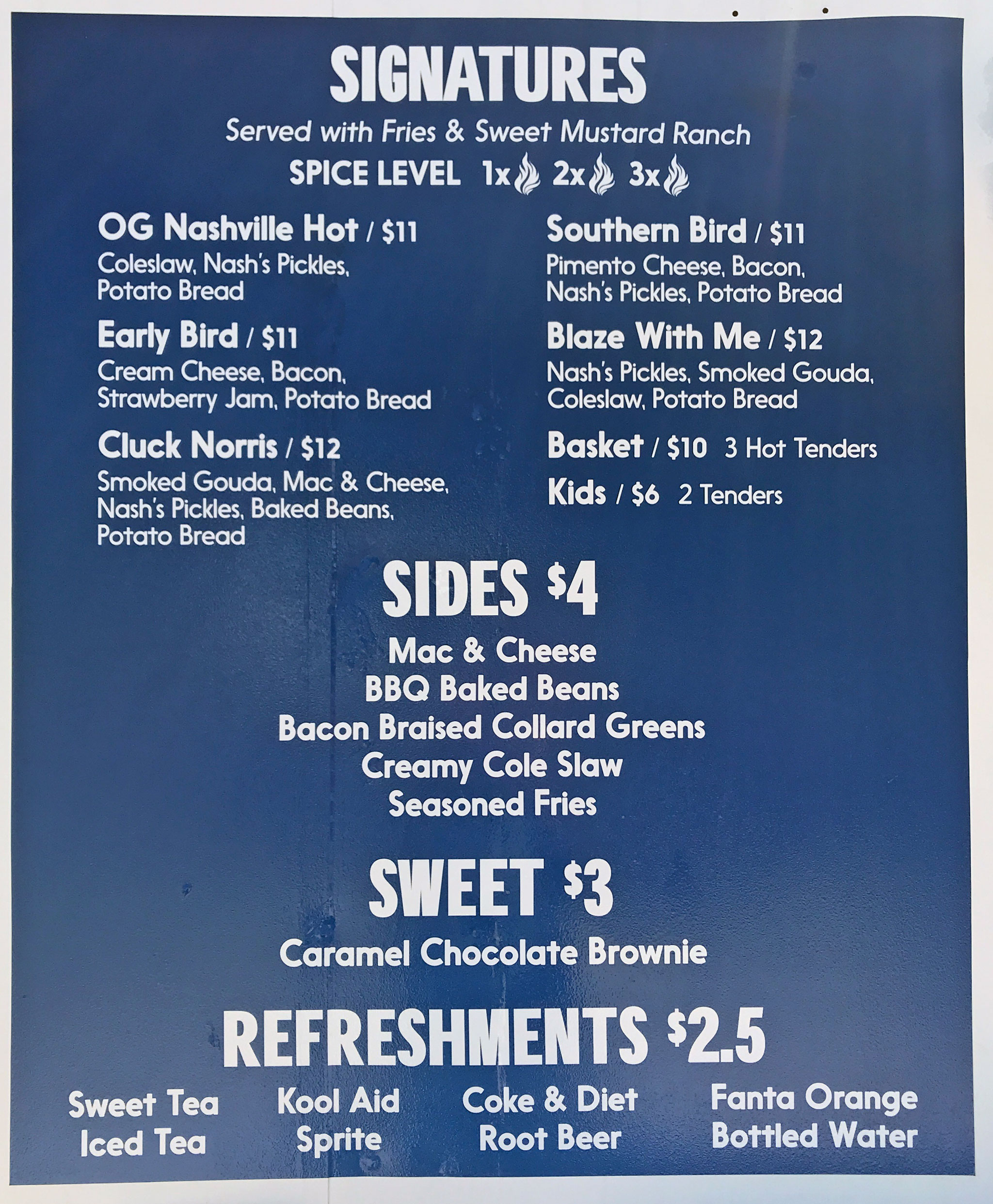 A new Nashville Hot Chicken pop-up in a stationary food truck by the founders of The Mill.