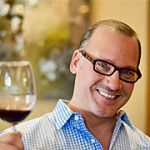 Kevin Godbee · Jul 14, 2016 · 1 min read
Hawkers is excellent Asian Street Fare. Really good Asian food is few and far between in St. Pete. and Hawkers is a welcome addition. They have a nice variety of cuisines, including; Malaysian, Chinese, Korean, Singaporean, and Vietnamese. Their food is made from scratch using the founder's own family recipes.
We recently had lunch at Hawkers St. Pete. I love the Curry Laksa!
A Singapore favorite. Egg noodles in a coconut curry stew, topped with a hard boiled egg, shrimp, chicken, fried tofu, bean sprouts, garnished with yow choy and fried shallots.
I love very spicy food, so for me, the Curry Laksa is medium hot. If you are sensitive to spicy food, then this might be a little too hot for you.
Lori had the Char Kway Teow - Malaysia's most popular street fare. Rice noodles stir-fried with shrimp, chicken breast, eggs, scallions and bean sprouts.
Both of these dishes are super delicious! The staff is extremely friendly, and the service prompt.
Hawkers Asian Street Fare
1235 Central Avenue
St. Petersburg, FL 33705
(727) 521-7253
http://eathawkers.com/