Que Pasa Mexican Cantina is the Real Deal
Que Pasa Mexican Cantina is the Real Deal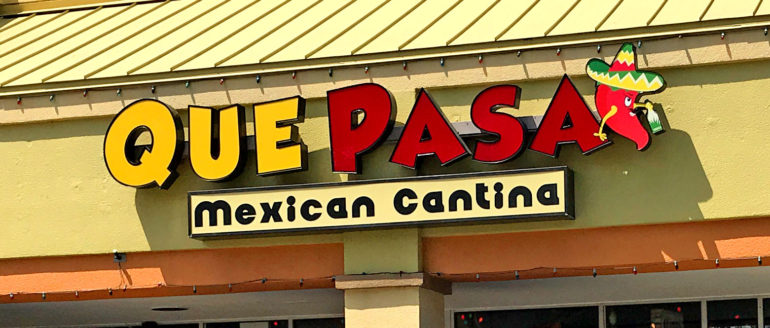 "Authentic" Mexican and Tex-Mex Can Be Found at Que Pasa in North St. Pete
I confess, and plead guilty to staying in the downtown area too much, and not venturing out further.
I've already been punished for my crimes by being deprived of the food and drink at Que Pasa Mexican Cantina for the last 5-years.
A quick word on "authentic". We've been trying to not use this word as it is way more ambiguous than most people realize. Recipes, ingredients, and cooking methods differ all over Mexico, and all countries. They can be different in each town, and even in different neighborhoods within the same town. So, saying "Authentic Mexican" isn't really that specific, or meaningful.
So, why did I use it in the sub-head? Because Que Pasa Mexican Cantina is what I think most people will experience as authentic, definitely the food, but also most of the staff appear to be Mexican with Spanish as their first language.
I'm not being discriminatory, or racist. I'm saying this gringo, and lover of Mexican food, feels like he's in Mexico at Que Pasa Mexican Cantina.
As I said before, I usually stay close to downtown. Heck, I live next door to the best Mexican restaurant in downtown. It's just an elevator ride away, and I can see it out of the window while sitting on my couch.
I've also been seeing Que Pasa a lot recently.
I see people posting about it on Facebook, and Instagram… frequently. So, I made a mental note.
Last week, on one of the rare occasions that I had my car out of the parking garage, I found myself driving behind a bus with a big ad covering the back advertising Que Pasa.
So I drove all the way up 4th Street, just passed the Gandy to 10478 Roosevelt Blvd N.
The food and drink were so good, that I went back the next day, and brought Lori along to get her opinion as well.
Her go-to on judging a place is the Tex-Mex dish of Fajitas… and she's not too easy to please.
She said they were the best fajitas she's ever had.
They are served with Tomatoes, Mushrooms, Onions, Bell Peppers, Flour Tortillas, Rice, Beans and Guacamole Salad.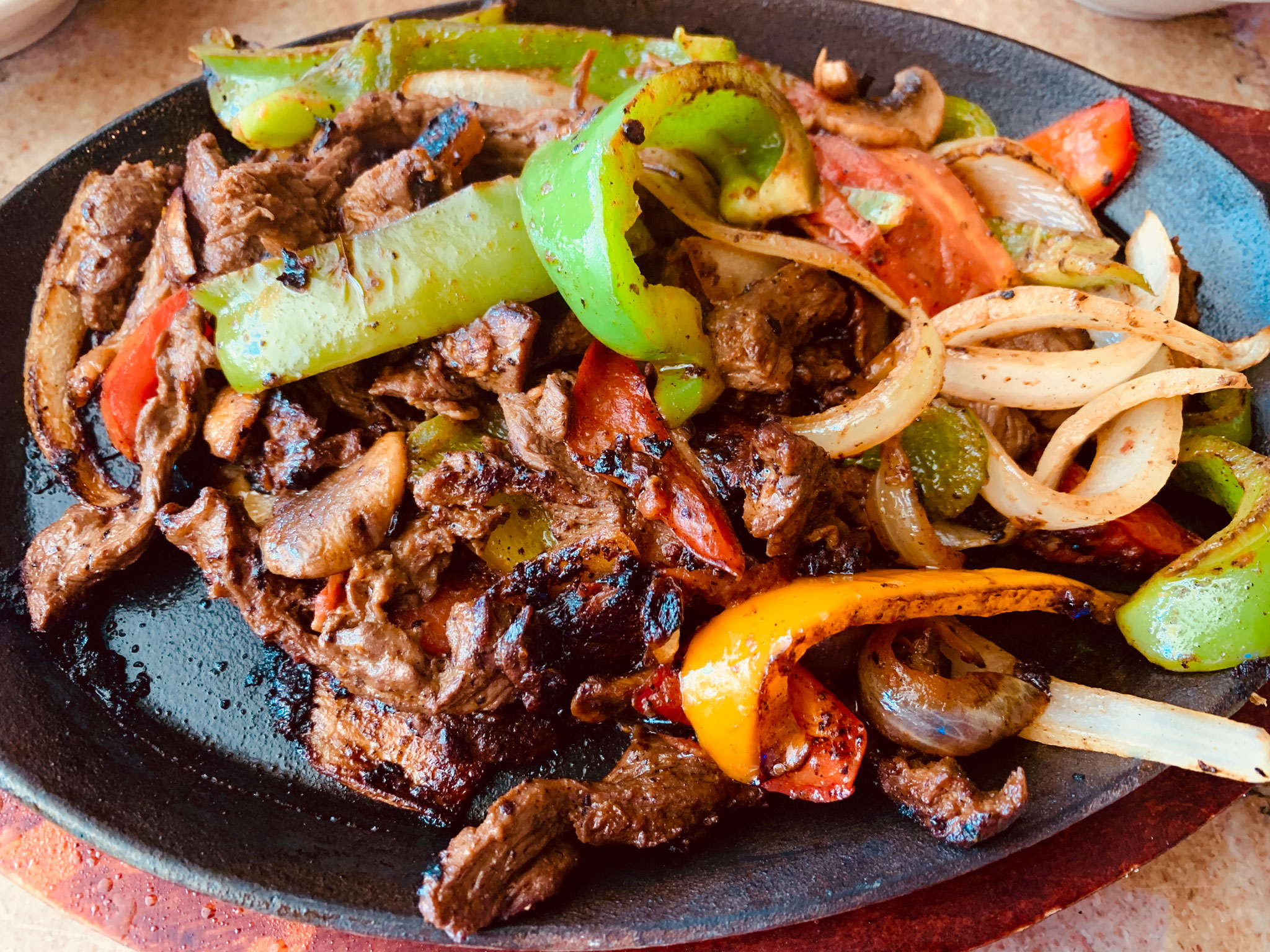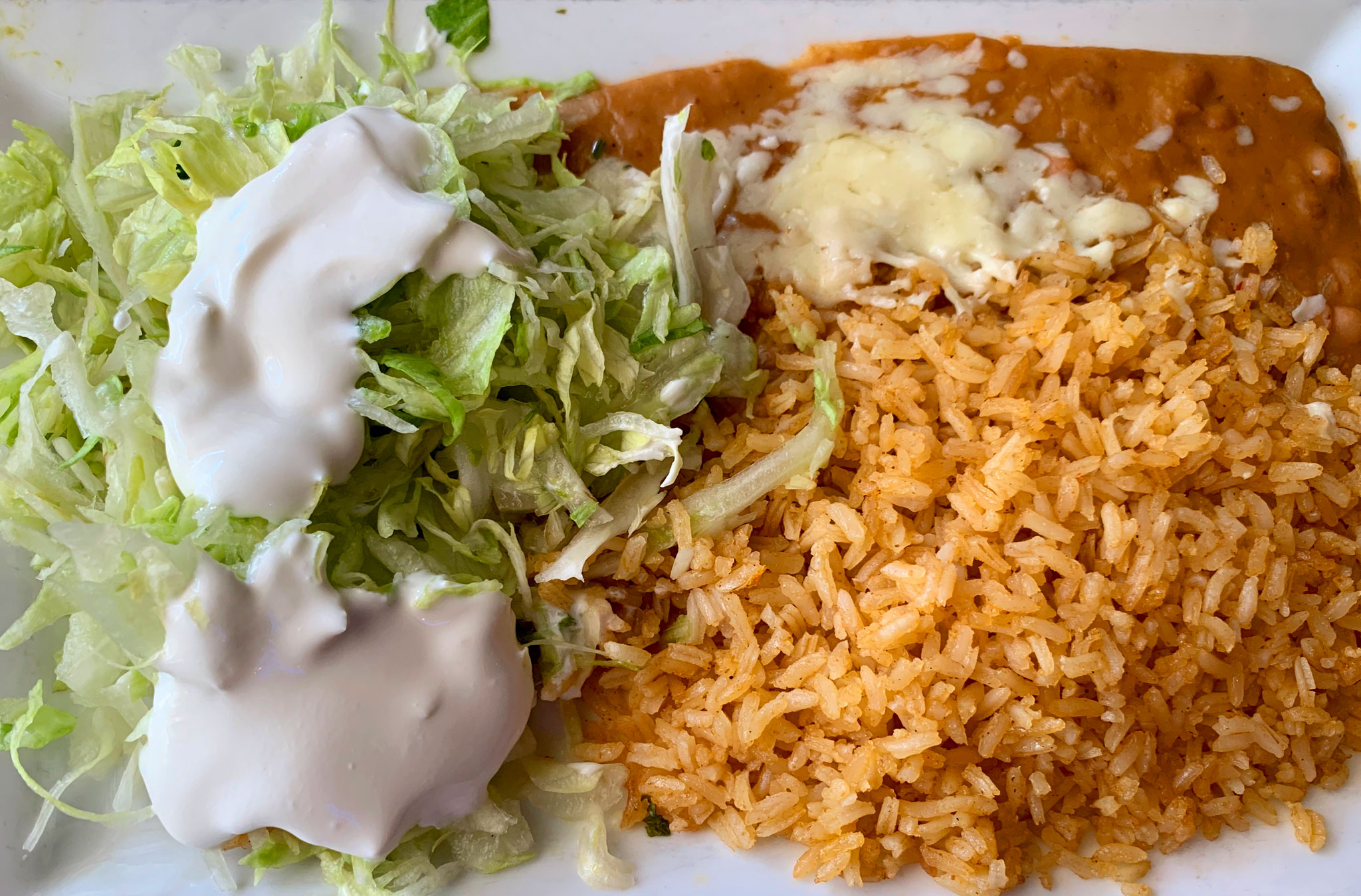 We both loved the fresh made top shelf margarita. It was tasty, with the perfect balance of all the ingredients, where it was refreshing, and not cloying. This margarita is so good, that we added it to the Best Fresh Margaritas in St. Pete for 2019 list.
They feature these top shelf tequilas in Silver, Reposado, and Añejo; Milagro, Herradura, Patron, and Don Julio. I had Don Julio, and Lori had Patron. Both were excellent.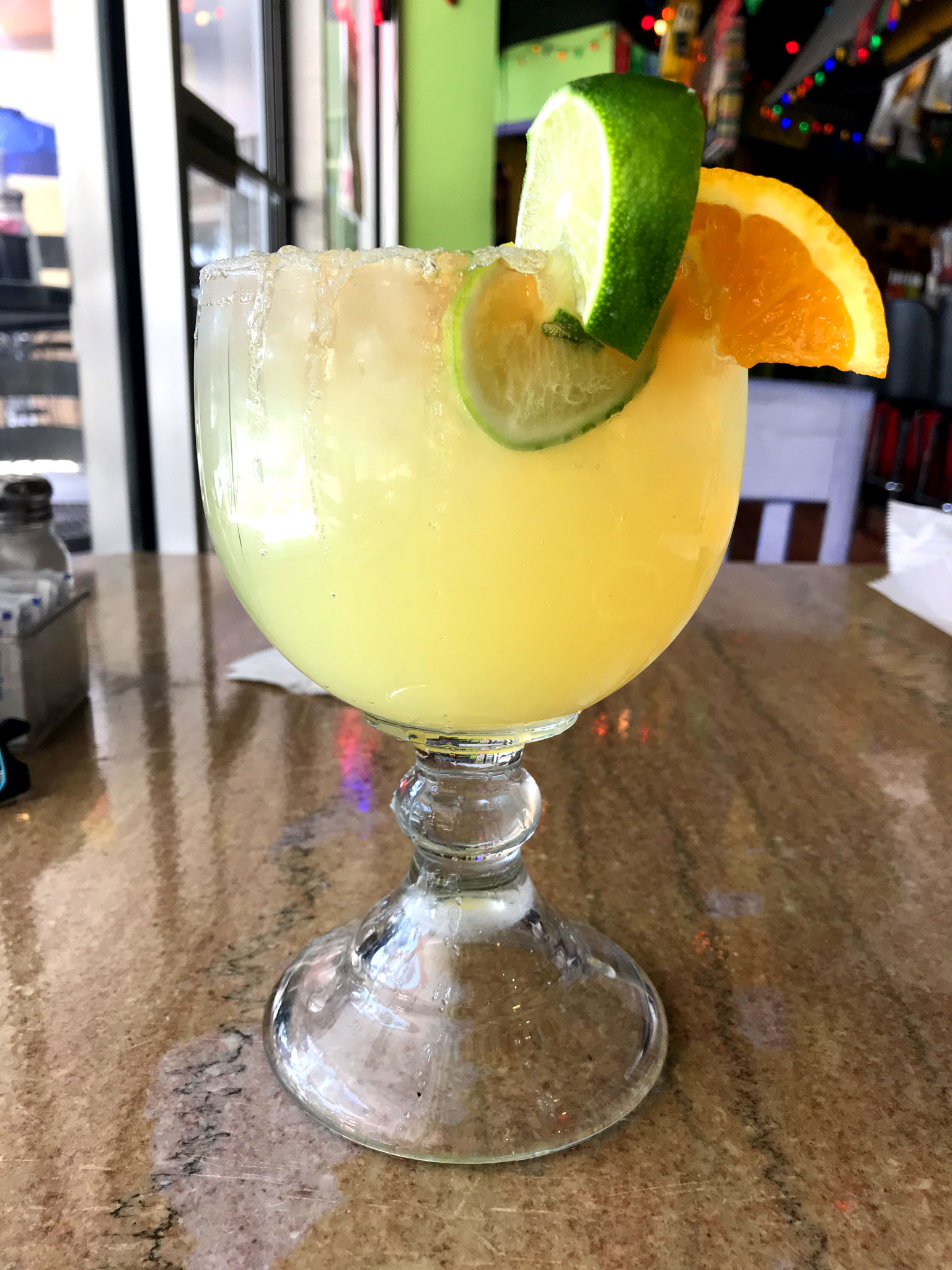 As tradition has it, we start with some chips and salsa. These are complimentary, like most places, and provided within a minute.  The salsa is extremely delicious and fresh with the perfect balance of acid, heat, and sweet. Be careful not to fill up though. It's hard to stop eating this, which brings me to another point.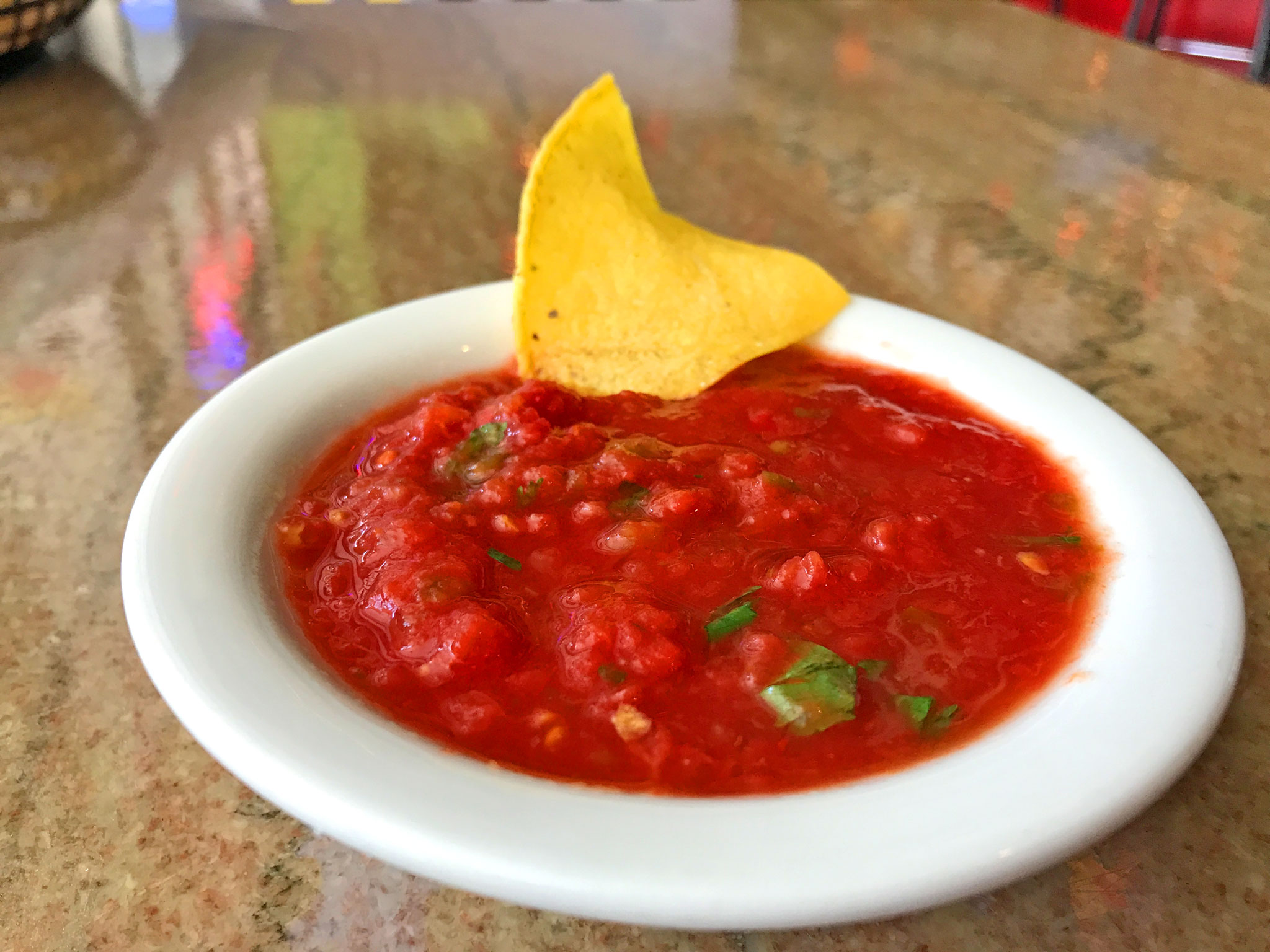 On my two days in a row, a Wednesday, and Thursday at 11:30, and 12, respectively – the food did not come out quick. At least compared to many other Mexican places.
This is a good thing though.
Most Mexican places are setting down your entire meal within two minutes of ordering it. I don't really like that.
I got out in an hour the first day, and an hour and ten minutes the second. Even with it not being super fast, they get a good office-worker lunch crowd judging by the place being half filled with skirts, and suits.
My go-to dishes to judge a Mexican place are tacos, burritos, and enchiladas, and that's what I got over the two days in a row.
Day 1: Pork Burrito, Chicken Enchilada, and Steak Taco.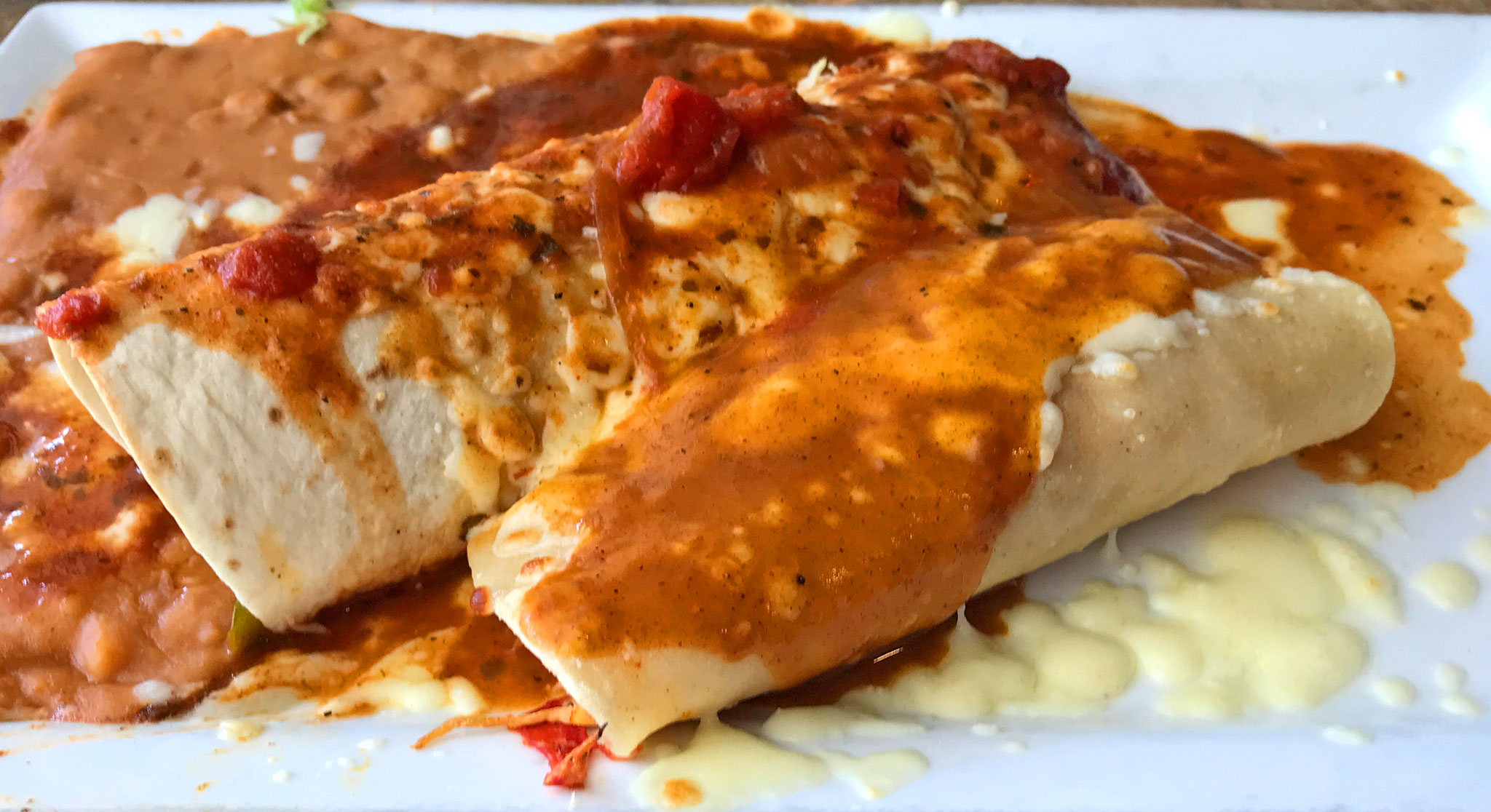 These were all excellent. I like the style of refried beans that has the creamy beans, and whole beans mixed together.
The seasoning on everything is done tremendously well. Everything is bursting with flavor, as fresh as it gets, and even the textures and mouthfeel are amazing.
I know that sounds over-the-top, especially for reviewing a Mexican restaurant, but Que Pasa is that good.
The onions, roasted tomatoes, and roasted bell peppers inside the burrito were so tasty that my mouth is watering as I write this. I asked what the peppers were as I didn't think they were plain old bells as the flavor and heat were so good. (Obviously, the heat came from something else.)
After having the flavor-explosion of the burrito and enchilada with all of the savory ingredients, the remaining steak taco was looking sparse. Looks are deceiving on this one.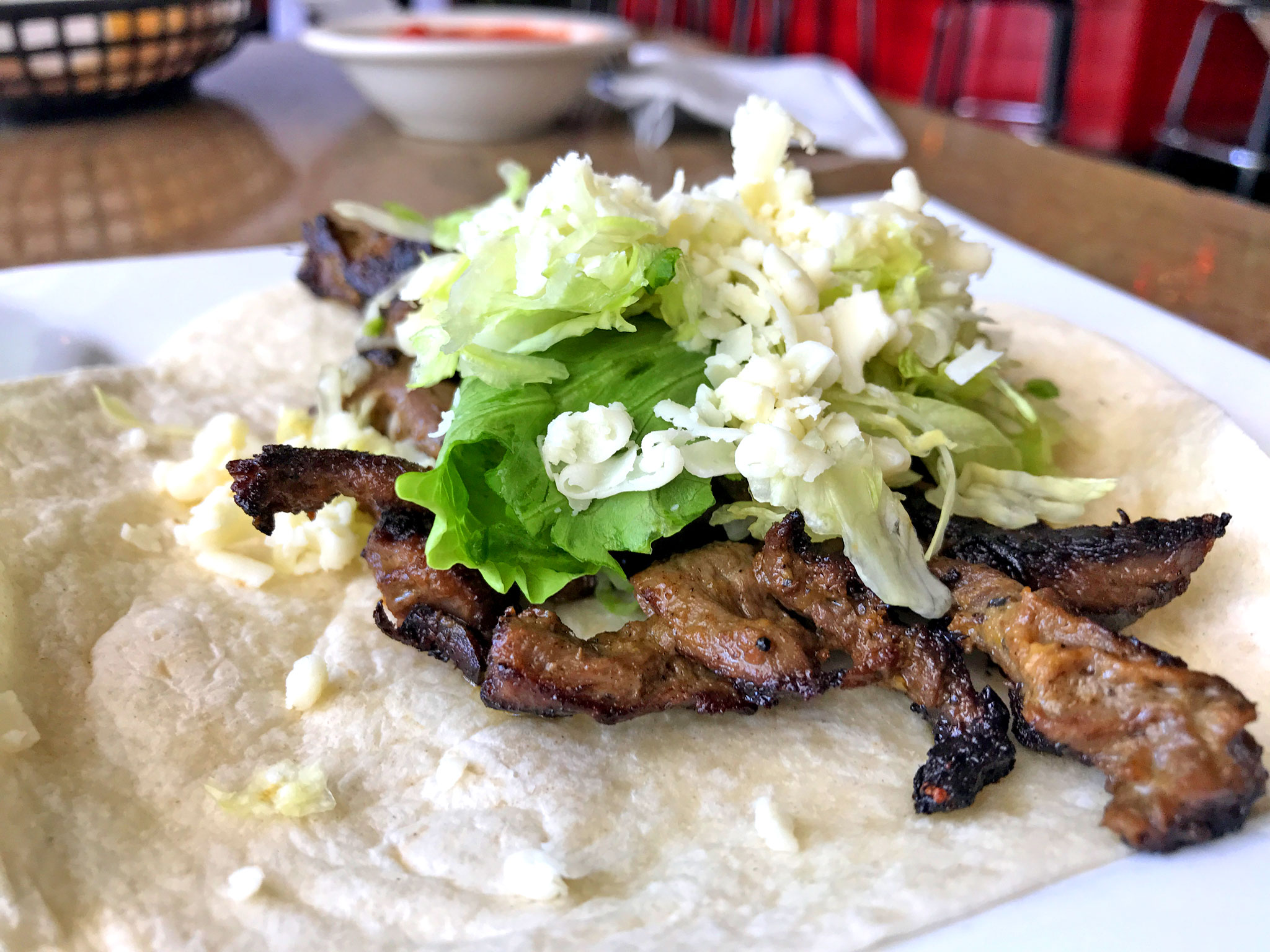 There's just some lettuce and cheese on it. I almost put some salsa on top, but then didn't.
This steak doesn't need anything! It's so packed with flavor that it is like eating a Beau & Mo's steak in a taco. It was amazingly delicious.
Day 2: Mexican Tacos
There's a dedicated taco section on the menu with two columns. One says "Tex", and the other says "Mex". Tex is the Americanized versions where you can get a hard corn tortilla, or soft flour tortilla, and Mex is the more traditional with the tortilla choice being just one – soft corn.
I went with Mex, and had the Cochinita Pibil (roasted suckling pig), Al Pastor (spit-grilled pork, similar to gyro meat), and Steak Tacos.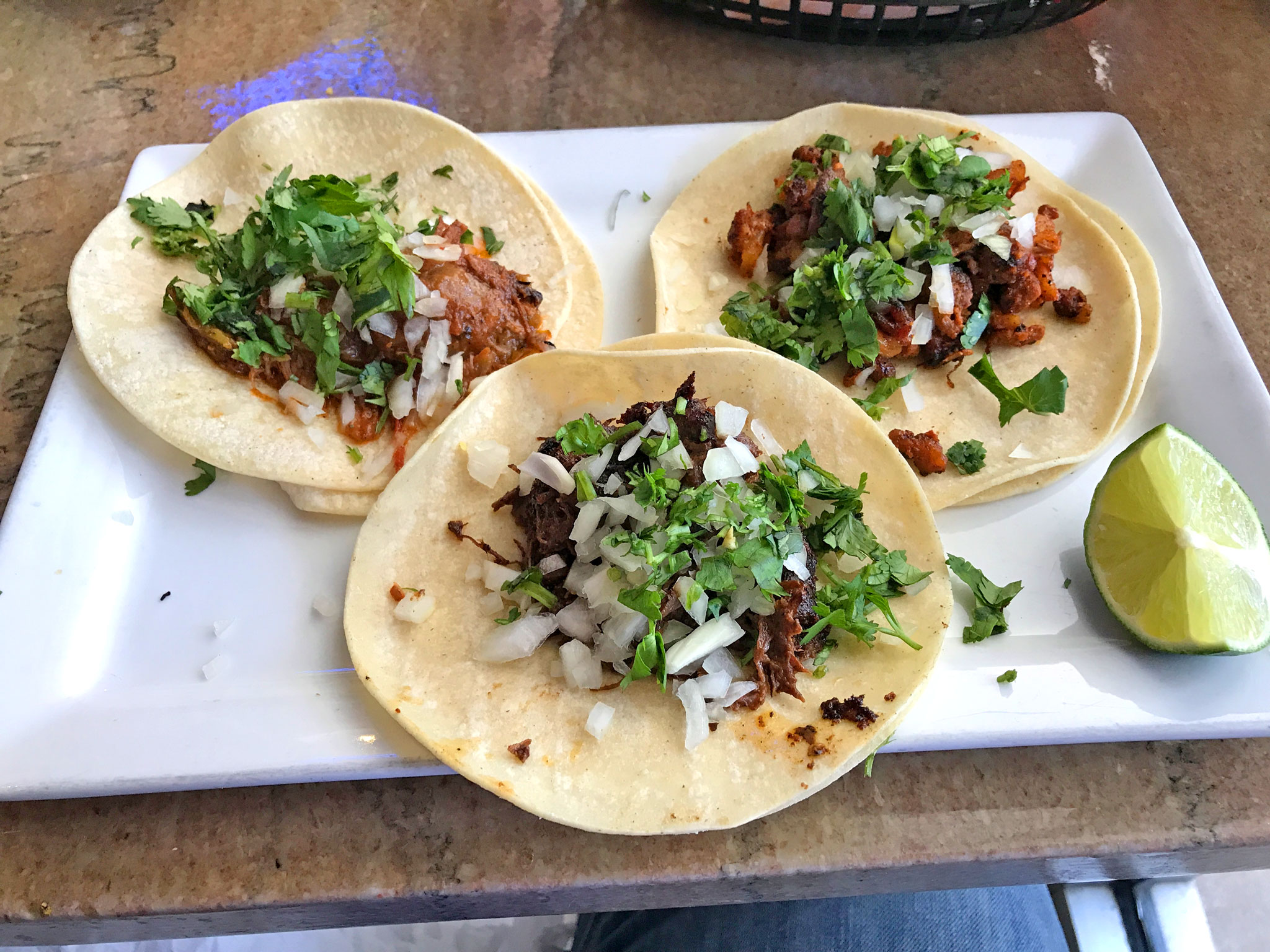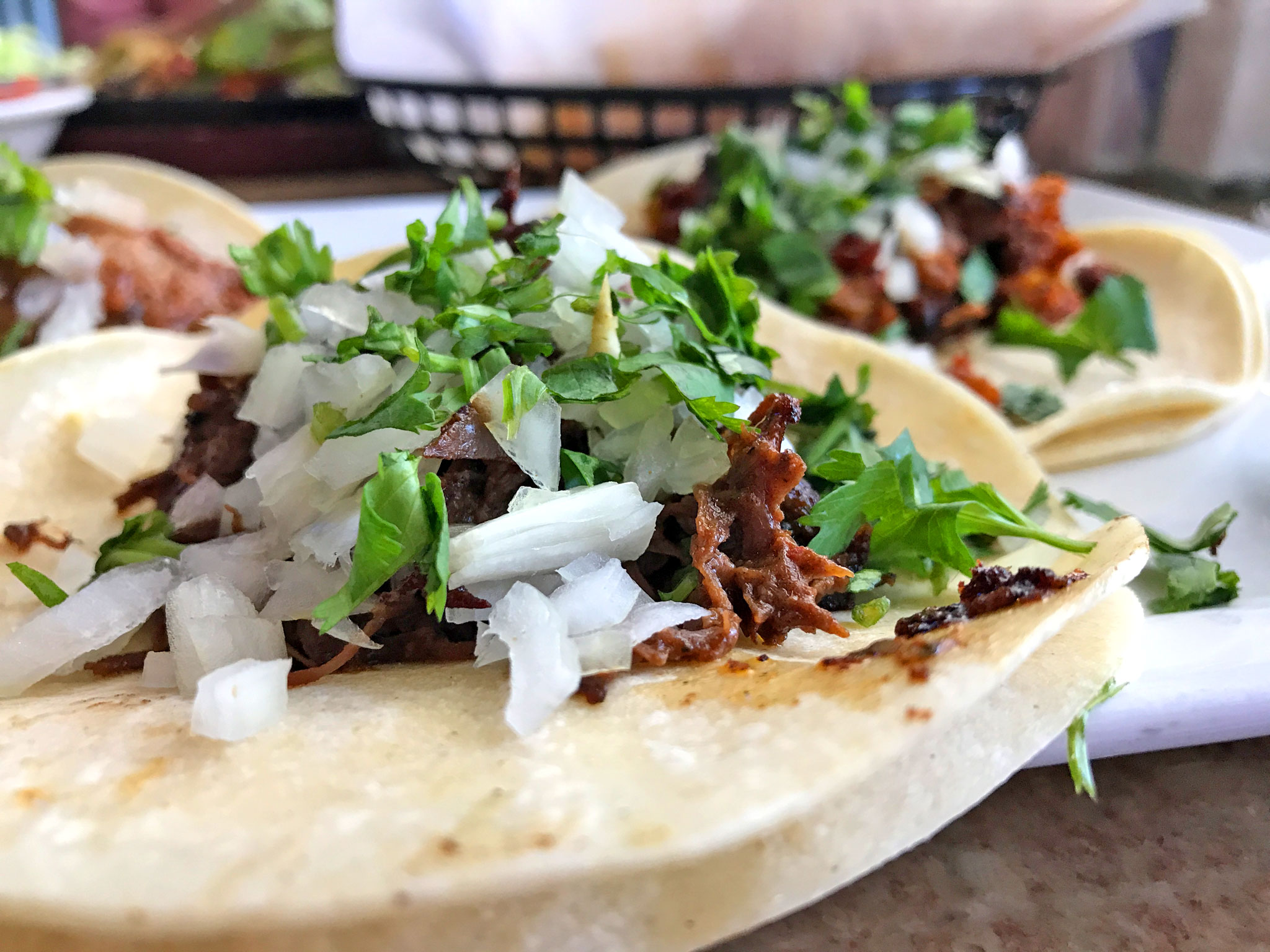 Like everything else, all three tacos were a flavor-explosion in your mouth.
Que Pasa has been around for 5+ years, but they have really been around longer. They used to be Estela's, and were part of a bigger group. They split from the group, and re-branded as Que Pasa in March 2014.
They threw out the entire menu, and did market research and testing for months.
That worked out well for everyone that eats at Que Pasa Mexican Cantina.
Authentic Mexican and Tex-Mex