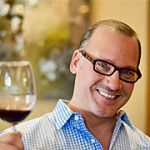 Kevin Godbee · Sep 28, 2017 · 3 min read
As restaurant reviewers, there are definitely times when we just want to eat our food, and not have to do a review—actually, most of the time. Other times, we go to a place with the main intent of doing a review. Last week, when we went to The Galley, it was the former. We just wanted to go eat an early dinner at the bar, chill, and spend some time together before the crowds showed up. Then we started eating the food, and I said, "We have to review this!" Before we get into that, we also need to say that the entire staff is super friendly, and the service is great. Dria took great care of us, and several of the bartenders checked on us, and chatted us up. We felt like regulars, even though I don't think we'd qualify ... yet.
We started with the Deep-Six Shrimp Cocktail - Six Chilled Shrimp with Classic Cocktail Sauce & Horsey-Lemon Sour Cream served in a martini glass right along side my actual martini.
The shrimp cocktail was quite good, but it was the entrées that really wowed us.
We almost never talk about prices in our reviews, but here's an exception. At first, Lori said, "$23 sounds kind of expensive for fish & chips", but since we both wanted to try it, we ordered it. For what you get, it is not expensive at all. What we didn't realize, even though it is described right on the menu, is that The Galley's fish & chips is not made with cod, it is not frozen from a box—it is fresh local grouper—and you get a huge portion of three large, delicious, juicy pieces that I'm guessing add up to a half pound uncooked. The official menu listing: The Guinness Fish 'n Chips - Fresh Gulf Grouper in Guinness Beer Batter Served with Malt Vinegar Fries and Coleslaw.
There are also enough fries to feed a small village in Ireland, and the coleslaw is excellent too. The fish, fries and slaw are all fresh-made, great quality and extremely delectable, and a bargain at $23.
I shared the fish & chips with Lori, but we both also wanted to try the Alley-Gator Étouffée - Sweet & Spicy Cajun Style Étouffée with Spicy Chorizo Sausage, Fried Alligator, and Jasmine Rice.
I was curious to see how The Galley would pull this off. Back in the early 2000's when I was a sales rep covering the state of Florida, whenever I went through Palmdale, I would stop at Gatorama, or one of the other neighboring gator farms and buy alligator meat and make all different kinds of recipes at home. However, the handful of times I've had alligator at restaurants, it's just been ok–nothing special.
The Galley Alley-Gator Étouffée—Phenomenal! Amazing!
I've only ever found frozen alligator meat, even when it's advertised as fresh. I'm wondering if The Galley found fresh because it seems like it by the juicy tenderness of it. They are fried pieces that are quite crunchy on the outside and tender as fresh chicken breast on the inside.
The Étouffée is described as sweet and spicy. It is definitely more spicy, which I loved. For me it was medium spicy, but since I love super hot food, it will likely be more full on spicy for most people. The chorizo is tender and spicy, and even the rice is great. I don't think I've ever been excited about rice in my entire life, but this is the best rice I've ever had.
I might have to start calling co-owner, Pete Boland, "Saint Pete".
The Galley is a great, fun, nautical-themed bar with amazing food. The cuisine is fresh Florida style with some Irish pub influences thrown in to make for excellent eats!