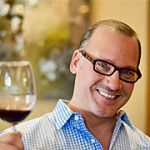 Kevin Godbee · Dec 30, 2016 · 1 min read
In our news announcement piece on The Galley posted here, we reported that they would open by year-end. Well, they just made it with a day to spare. Today, December 30 at 4:00 pm, The Galley opens to the public. The last two nights were practice runs with friends and family, and they had a packed house for both nights.
The three things that really set The Galley apart are:
1. Locally Owned & Operated: It's owned and run by local guys that grew up here and have spent most of their adult lives in the bar and restaurant business - Pete Boland and Ian Taylor, with Ian Carmichael as Executive Chef.
2) Superior Interior: A super cool Nautical themed interior that is just spectacular.
3) Gastropub Food: Why else would St. Petersburg Foodies be writing about it? From the get-go, Pete and Ian decided that they did not want to be serving typical bar food.
Some of the items include; Caprese Salad Skewers, Beef Sliders, Buffalo Shrimp, Grouper sliders, and Florida Conch Chowder with Chili Oil.
The Cuban Nacho was one of my favorites. It's basically a deconstructed Cuban sandwich that sits on a smashed plantain - and oh, so delicious!
The Florida Conch Chowder was not only one of my favorites, but everybody seemed to love this one. I could eat this for days.
I also loved the Shave & A Haircut drink - Sailor Jerry, Coca Cola, Guinness served over ice with a mint garnish.
The Galley opens at 4:00 today. Go check them out and support the latest edition to our ever-blossoming Downtown St. Pete!
Special Hours for this weekend and next. 12/30, 31 - 1/1, and 1/6, 7, 8 - 2017
FRIDAY : 4pm-3am
SATURDAY : 11:30am-3am
SUNDAY 12pm-2am
Then they will be closed Monday & Tuesday next week to regroup and prepare to Launch Wednesday for Lunch on January 11th.
Locally owned Nautical Themed Gastropub