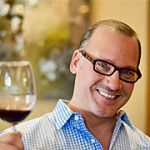 Kevin Godbee · Jan 6, 2020 · 3 min read
New Additional Location for Grumpy Gringo
(Originally published in News on December 3, 2019, we've now updated with a food review.)
The good news is that one of our favorite Mexican joints will now be just two blocks away! The bad news is that one of our favorite Mexican joints will now be just two blocks away.
If you know downtown, you probably know where Burrito Boarder used to be—across the alley from Ruby's Elixir, and next to Top Slice Pizzeria.
Back in May, the former TacoSon, (over by Home Depot on 22nd Ave) was taken over by a former partner and renamed Grumpy Gringo. The other two TacoSons across the bridge in the Tampa area are a completely separate business.
Speaking with Monica Morfin, the TacoSon owner's daughter, we learned that it wasn't an amicable parting, but in the end they acquiesced and let them keep one of the cooks, and the recipes.
They are using the same recipes, and most of the menu, and remains fast-casual counter service. They made our list of Ten Best Taco Places in 2018, when it was still TacoSon.
Grumpy Gringo is a fun name, and the opposite is certainly reflected in the cheerful service, and great food.
(Oddly, when we originally posted about this on Facebook, a couple of people were offended by the name. Lighten up people. It's a joke.)
On my first visit, I ordered the Street Taco and Shredded Pork Taco.
The Street Taco is a Corn Tortilla, Steak, Onions, Cilantro, and Cilantro Lime Sauce. I got it just how it comes, although there are several extra items you can add.
On the Cochinita Pibil (Shredded Pork) I added jalapeños, and cheese and had a soft flour tortilla.
I ate half of each without hot sauce so I could really taste them the way they come, and then ate the remainders trying the house hot and extra hot sauces. They are both excellent. Just be careful with the extra hot. Lori felt the hot was already extra hot, and couldn't imagine what the extra hot would be like...and didn't want to. If you like it really hot, you'll love it.
All of the meats at The Grumpy Gringo are well seasoned, fresh, moist and juicy. The tacos without hot sauce taste fantastic, and with hot sauce they are excellent as well.
Lori tagged along on the second visit and got two tacos—Carne Asada, and Barbacoa. She said they were well-seasoned, had good flavors, and nice tortillas that were better than most.
The first time I was in, I noticed burritos being made, and saw that they are HUGE. These are great for the hearty appetite, or if you want to get lunch and dinner together for cheap.
I had to have one this time. I ordered the Camerones Asados (Spicy Shrimp Burrito), and it was excellent. Be prepared for just a little wait if you order shrimp. The meats are done in batches, and kept hot for immediate serving in this fast-casual setting.
However, you definitely want to cook the shrimp fresh, and that's what they do.
I "made it wet" by adding melted cheese.
I did it Burrito Gringo style, which includes Shredded Cabbage, Onions, Cilantro, Tomatoes, Cheese, Beans and Rice.
The Grumpy Gringo is a great fast casual offering that should be on any taco or Mexican food aficionado's list.
Authentic, High-quality Mexican and Tex-Mex in the heart of downtown St. Pete.