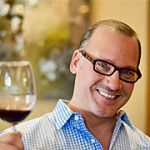 Kevin Godbee · Mar 29, 2021 · 4 min read
We don't usually review restaurants in Orlando, but we also don't usually interview celebrity chefs on our podcast. Part of our research in preparing for the interview with Celebrity Chef Art Smith was to go to his Homecomin' Florida Kitchen restaurant.
Chef Smith is known worldwide for being a two-time James Beard Foundation award winner. You might know him more from the "Today" show, "BBQ Pitmasters," and "Top Chef Masters." He was also Oprah Winfrey's personal chef for ten years.
The menu at Homecomin' Florida Kitchen (HFK) focuses on Southern comfort food with a Florida flair.
From their website: "Homecomin' is a Walt Disney World restaurant paying homage to Florida's rich agricultural heritage by highlighting local ingredients and farm-to-table cuisine."
Disney Springs is a section of Walt Disney World that has no entrance fee and is loaded with shopping and dining venues. The atmosphere of the restaurant is comfortable, homey, old-school Florida. Everyone greets you with "welcome home" including the hostess, server, and even the manager when he comes over to check on you. Art is frequently at the restaurant greeting people and introducing himself.
For starters, Lori and I each ordered our own flights of "moonshine" shots. (Art's Great Grandfather was a moonshiner.) Most of the shots were quite approachable palate-wise with many still being full proof. There are a few that are over-proof, and a few that are only 40 proof.
The food starters we shared were Church Lady Deviled Eggs – mayo, Dijon, sweet pickles, paprika, with crispy bacon on top.
They're called church lady eggs because when Art was growing up deviled eggs would always be found at church socials where the ladies would write their name on the bottom of the dishes to make sure they got them back. Art tells us that he would look at the names and make a mental note of who made the ones he didn't like, and remember not to eat them again.
We also shared Okra Fries - Hand-cut okra, lightly battered and crispy fried. Served with icebox dressing. The deviled eggs, and the okra were some of the best we ever had. The filling on the eggs was light, fluffy, flavorful, and bountiful. They will fill you up fast. Three people could easily share this.
The okra was perfectly fried, but first sliced long ways, which makes them more approachable and enjoyable, and also shaped more like French fries. I think they were dusted with a spicy paprika, which gave them a little bit of nice spice.
I'm a huge fan of grits, and a self-proclaimed "grits aficionado". HFK's shrimp & grits did not disappoint. They consist of pan-seared shrimp with tomato gravy and Tasso ham served over creamy Bradley's grits. The menu doesn't tell you, but they also had an herb infused oil which consisted of basil, chives, and parsley infused EVOO.
On the podcast, I asked Art how he makes the grits. They start with coarse ground white hominy grits from Bradley's General Store in Bradleyville, FL. They soak them overnight, and then drain, and wash them. He uses half water, and half milk with a pinch of salt.
They slow cook them in a crockpot "because you can't rush artisan grits". They are finished with butter or cheese. I chose butter as I wanted to really taste the grits without the cheese interfering with the true flavor of the grits. They were the perfect cross between creamy and textured which made them excellent.
Of course, Art's Famous Fried Chicken was a must, and it definitely lived up to it's reputation. This is Chef Smith's signature dish. "Buttermilk-brined for 24 hours then perfectly fried and served with creamy mashed potatoes, cheddar drop biscuit and love".
A funny side note, also from our podcast interview, Art said, "I actually worked at a KFC for five years. My momma didn't teach me how to make fried chicken—the Colonel did." He may have learned from the Colonel, but Art perfected it himself.
Although The Shine Cake is labeled as Art's signature dessert, and is for adults only as it's soaked in moonshine, we found out that the Hummingbird Cake is actually his favorite, and we had a small sample piece of that. This is the smaller piece they give away for birthday's. It's much larger when you order it.
The recipe for this famous pineapple-banana cake with cream cheese frosting can be found in Chef Art's bestselling cookbook, Back to the Table: The Reunion of Food and Family. The book won a 2002 James Beard Award, and many of Homecomin's recipes can be found in it.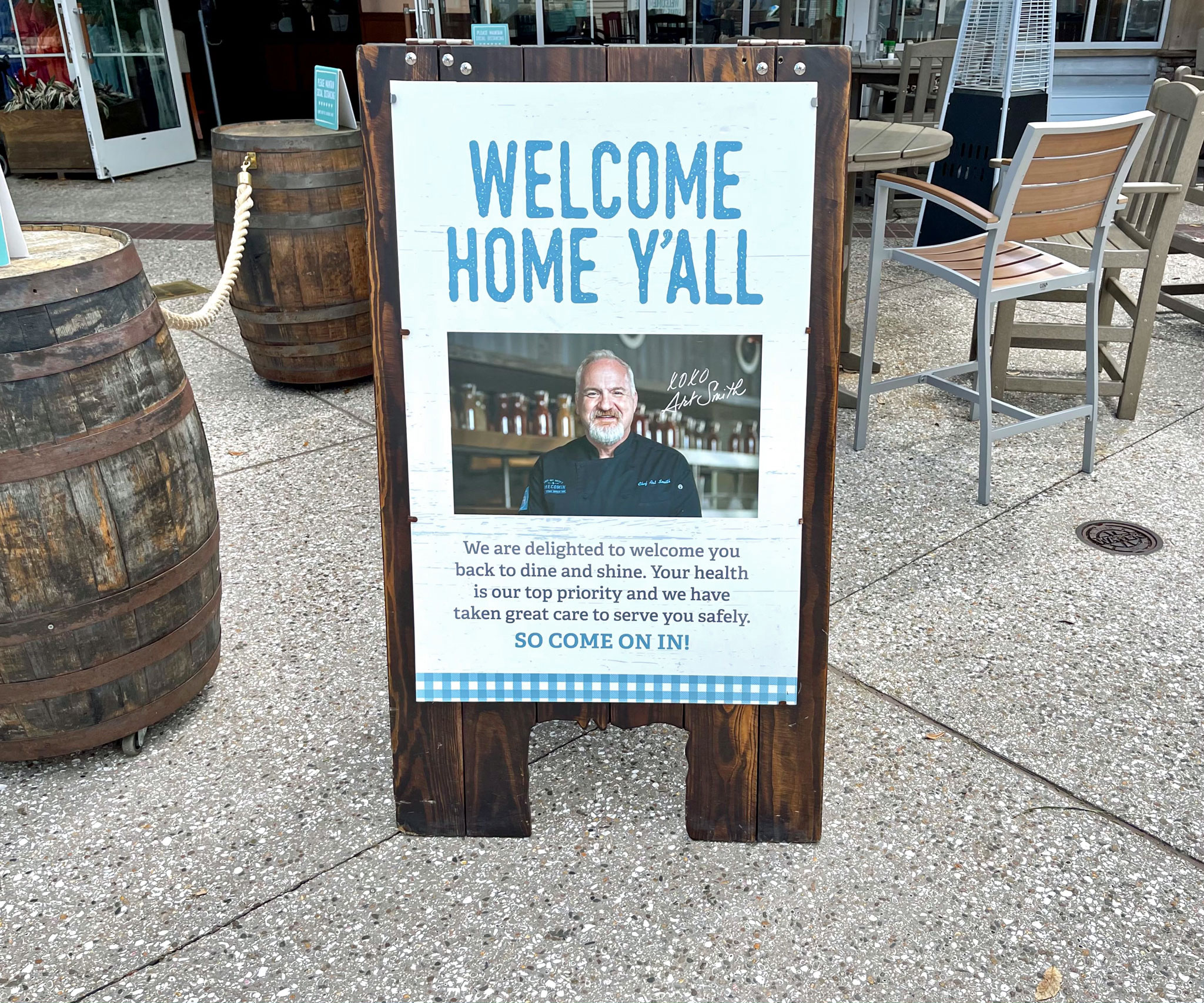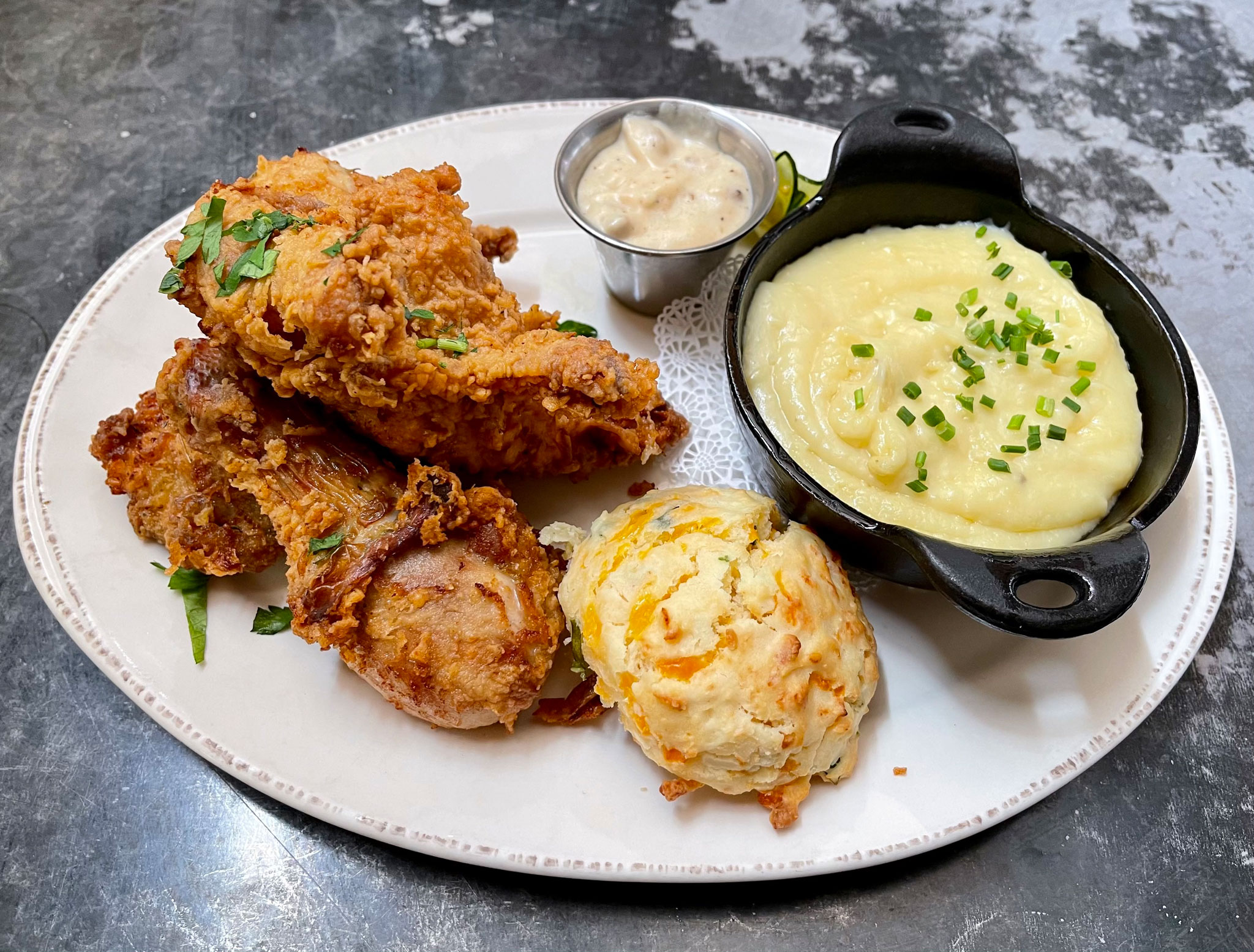 Readers Rating

Rated 5 stars




5

/ 5 (

Reviewers

)

Spectacular
---
Chef Art Smith's Homecomin' Florida Kitchen

(407) 560-0100

American

,

Southern

,

Comfort Food

Mon - Thu

11:00am - 9:00pm

Fri -

11:00am - 10:00pm

Sat -

9:00am - 10:00pm

Sun -

9:00am - 9:00pm
1602 E Buena Vista Dr.

,

Lake Buena Vista

,

FL

32830

,

US
---
Southern-style cuisine and cocktails at Chef Art Smith's Homecomin', a restaurant and bar located within Town Center at Disney Springs.