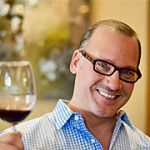 Kevin Godbee · Feb 8, 2018 · 1 min read
IL Ritorno will host a dinner once a month with a five-course tasting menu created to pair with the designated spirit. (The series runs from February to May.) February's dinner pairs with Lunazul Tequila. Lunazul means "Blue Moon", and this tequila has a 250-year history. Joining Chef David is Lunazul's master distiller, Francisco Quijano. He'll be educating attendees on the pairings that evening.
Check out the succulent sounding menu:
Hamachi Crudo - fingerlings, & calabrese chili foam
Paired with the Lunazul Blanco
Tallegio Agnolotti with wild boar belly, chanterelles mushrooms, & charred garlic scape
Paired with Lunazul Reposado
Seafood Risotto with seared scallops, key west pink shrimp, lemon leaf, & jalapeno
Paired with Lunazul Añejo Primero
Truffle Spaghetti
Paired with Lunazul Double Barrel Aged Reposado
Blood Orange Panna Cotta with Meyer Lemon Gelato, & Vanilla Tuile
Paired with the Lunazul Añejo
*Menu subject to change depending on ingredient avaiablilty
Time & Place:
What: IL Ritorno Spirit Series: Tequila
Where: IL Ritorno - event room
When: Tuesday, February 27th
Time: 7 p.m. - 9:30 p.m.
Featuring five expressions of Lunazul Tequila including Blanco, Reposado, Anejo, Primero, and Double Barrel Reposado (finished on Rittenhouse Rye barrels).
Tickets are $95 per person and can be purchased on Eventbrite. There is also a Facebook event page with more information.
Below is the Spirit Series schedule, with more details to come.
March 20: Rum
April 11: Bourbon
May 22: Cognac
Mark your calendars!
(Tequila and Francisco photos courtesy of Lunazul. Food photos courtesy of IL Ritorno.)
IL Ritorno's first spirits pairing dinner event with Lunazul Tequila is Tuesday, February 27th.