Best Restaurants for Valentine's Day
& Other Romantic Jaunts
Whether you're a guy or a gal, it never hurts to have a handy list of romantic restaurants at your fingertips. Valentine's Day is one of the biggies, but there are also anniversaries, birthdays, Mother's Day, and other holidays.
In general, it's obviously the overall ambiance. One of the important things to note is that many of the best restaurants in the St. Pete area do get noisy when busy. Normally, we would disqualify a loud place from being romantic, except if we did this, we would have a top two list and be missing some great places. So, for most of these you may have to bear with a certain degree of discord to the occasional full on cacophony. That's just the way it is around here.
In case you're wondering, Valentine's Day is on a Friday this year. All of the restaurants on the list offer outdoor seating, which can still be nice in February. We recommend reservations for all of these, especially for Valentine's Day on a Friday, so pick one from the following list and reserve it now.
Before we get into the list, an important thing you should be aware of is that there are other publishers of "best of lists" that do not actually go to the establishments, or actually eat the food. (Sounds ridiculous, right?) They just download photos from the internet, or embed Instagram posts from someone else. Instant top 10 list produced without having to leave the house.
That's NOT how we do it.
We absolutely DO eat at all of the restaurants on our lists. (How can anyone recommend something they never experienced?)
Unfortunately, we've seen these junk lists a lot—from national and local publishers. We are also aware of a local publisher that offers paid placement in best-of-lists. There is no paid placement here.
WE PERSONALLY ATE AT ALL OF THESE PLACES, AND THESE ARE ALL ST. PETE FOODIES PHOTOS. (All photos by St. Petersburg Foodies and as credited.)
The 10 Best Romantic Restaurants in St. Pete, FL 2020
***This list is in Alphabetical order and not a ranking***

1. Annata Restaurant & Wine Bar
300 Beach Dr NE
St. Petersburg, FL 33701
(727) 851-9582
Annata Website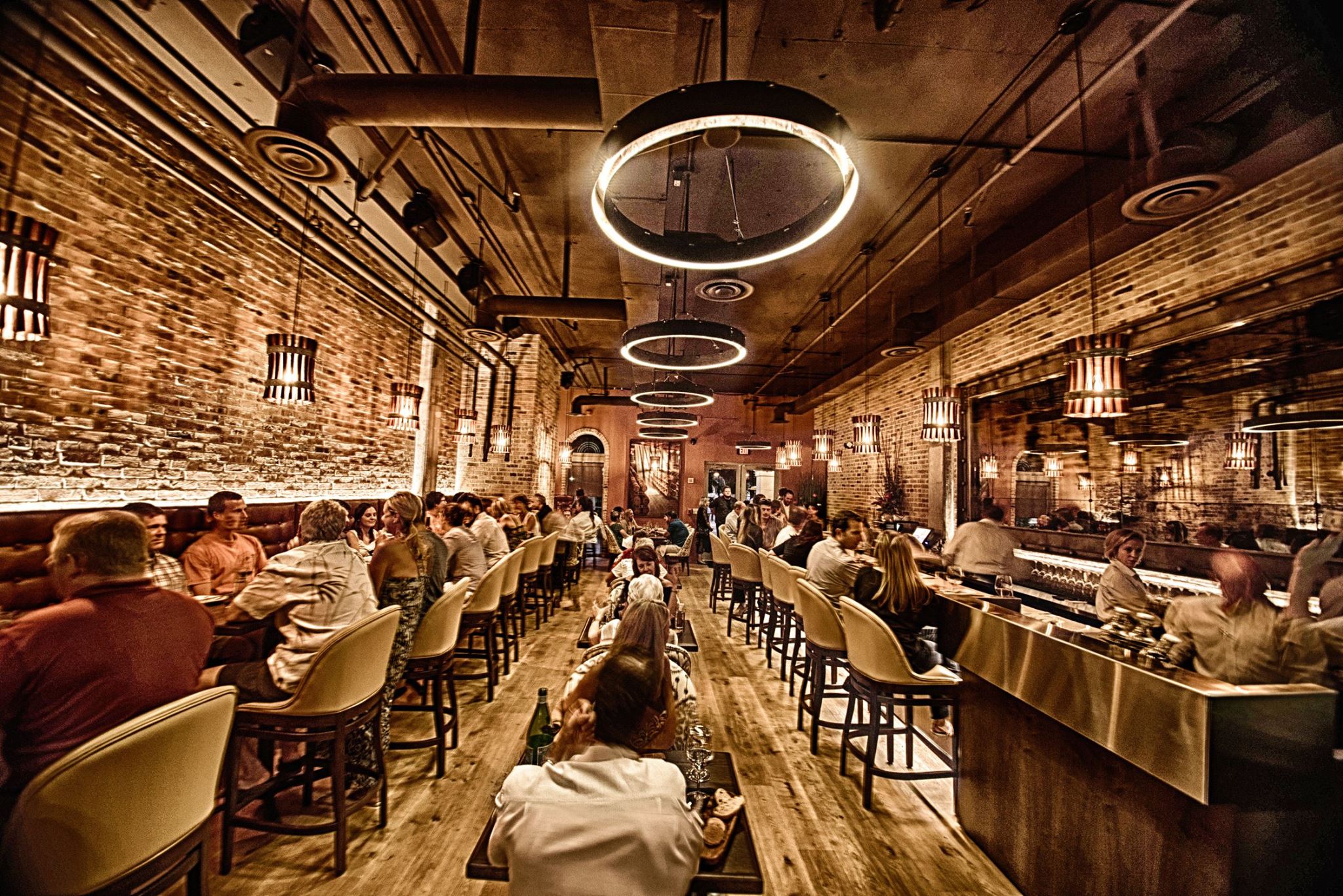 Annata is reminiscent of New York City with its brick walls and long narrow shape, plus the elegance of their decor, delectable menu and impeccable service. They are known for their exquisite cheese and charcuterie, pastas, flatbreads, and full entrées. They offer sumptuous wines from California, Italy, and France. Annata does not take reservations, but they will take your number down, and send you a text message when a table becomes available.

2. Beau n Mo's Chicago Style Steakhouse
2924 5th Ave N
St Petersburg, FL 33713
(727) 771-3690
Beau n Mo's Website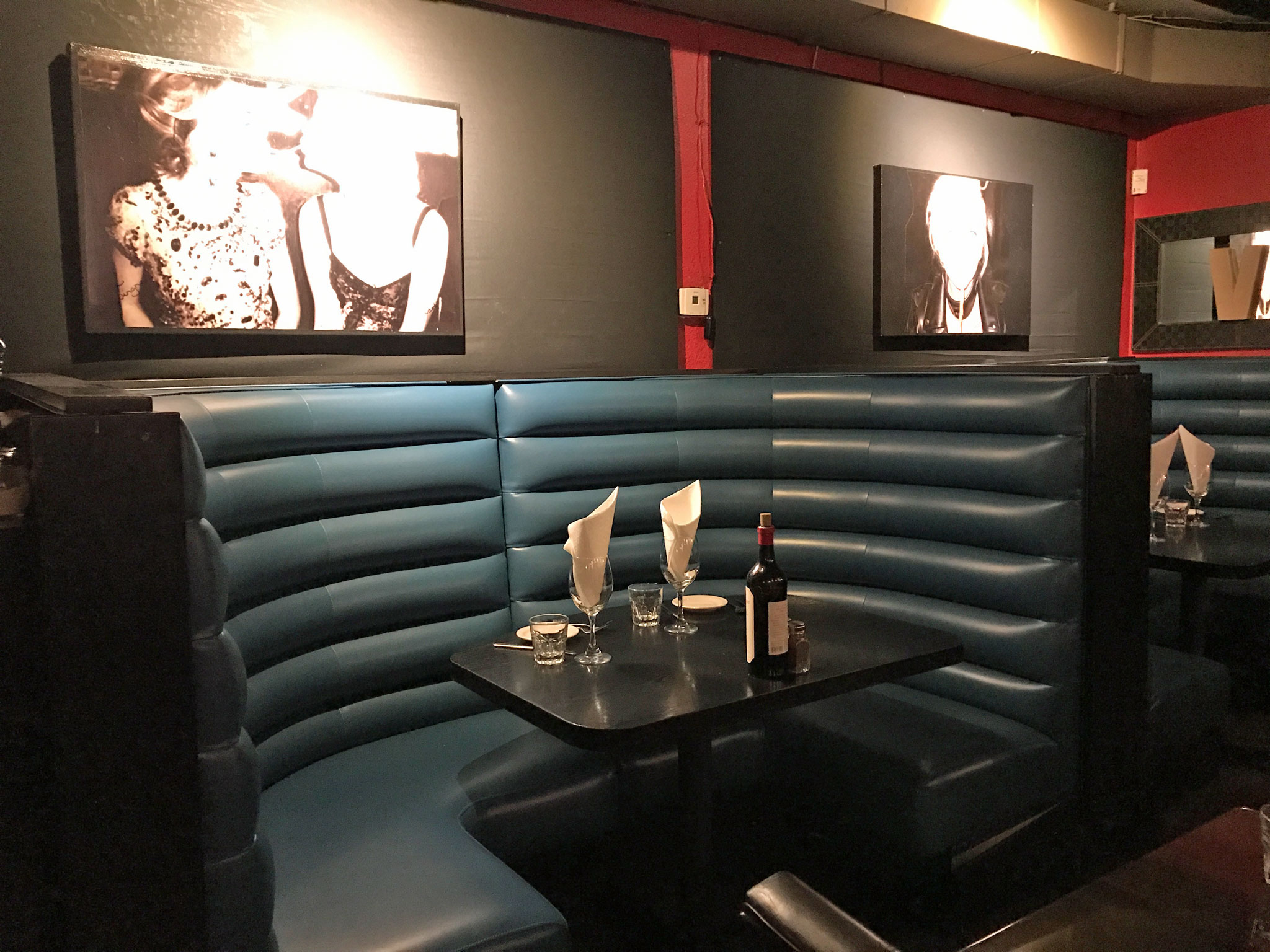 Beau n Mo's Chicago Style Steakhouse sits a little off the beaten path on 5th Ave N in the 2900 block. Open for 4 1/2 years now, we have watched them blaze their way onto the best steak scene with their signature Chicago style seasoned USDA Prime steaks and their inventive, delicious pasta and seafood dishes. They have gone through changes and updates all in striving to keep themselves the best of the best.
We love the Sausage a la Joe appetizer, the USDA Prime Ribeye is to die for and if you are in the mood for pasta, they have some of the best lasagna around and the Chicken Puttanesca is outstanding! All of this in a quaint, charming setting that is a throwback to the days of grandeur and glory. Madonna and Beau are always there to greet you and to make sure your experience is amazing!

3. Ceviche
10 Beach Dr NE
St. Petersburg, FL 33701
(727) 209-2299
Ceviche's Website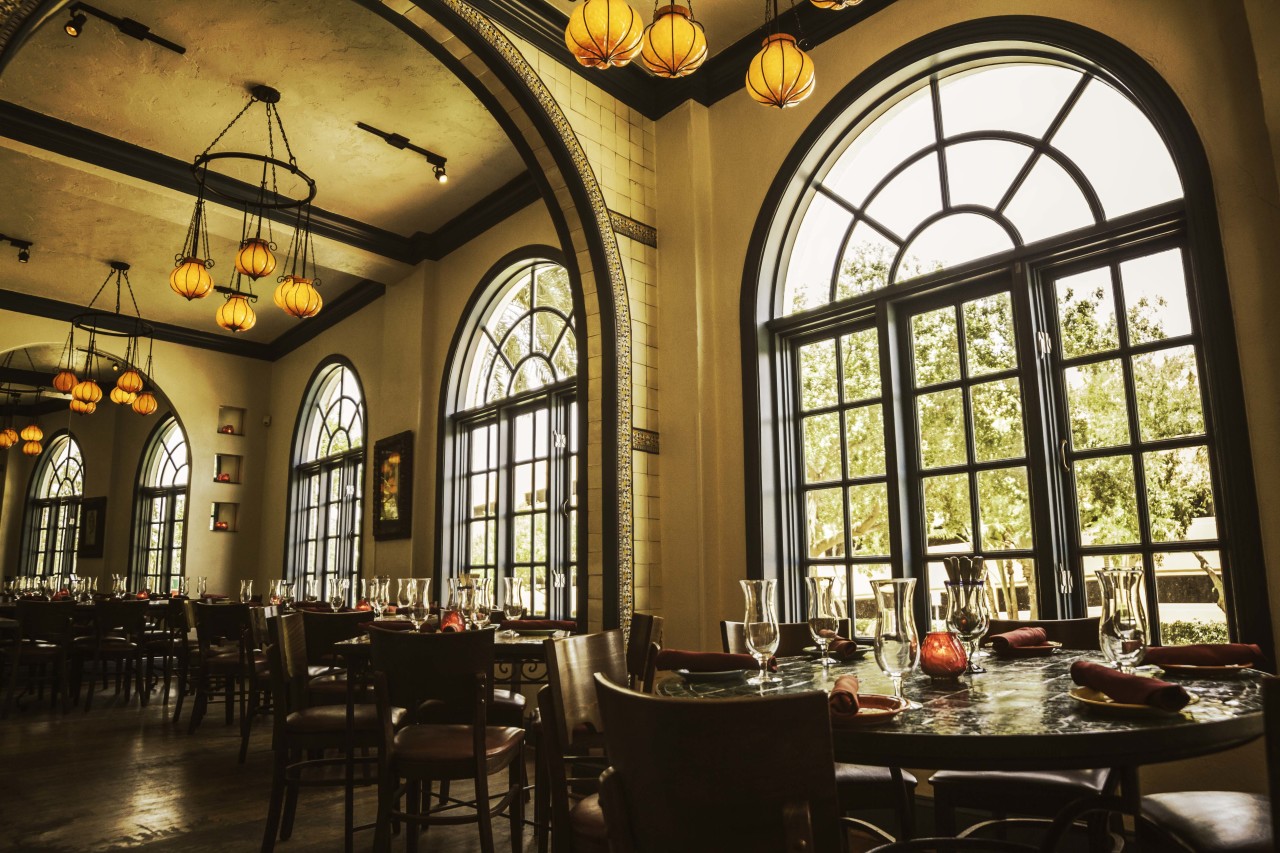 Located in a renovated 100 year old building, stepping into Ceviche is like stepping into the charm and ambiance of Spain. They had a complete makeover a couple of years ago, and also revamped their menu to be the most authentic and freshest Spanish food in town.  The building has old-world charm, and  downstairs there is a Latin-themed lounge called Ché with live music and dancing.

4. Grace Restaurant
120 8th Ave
Pass-a-Grille Beach, FL 33706
(727) 317-4770
Grace Website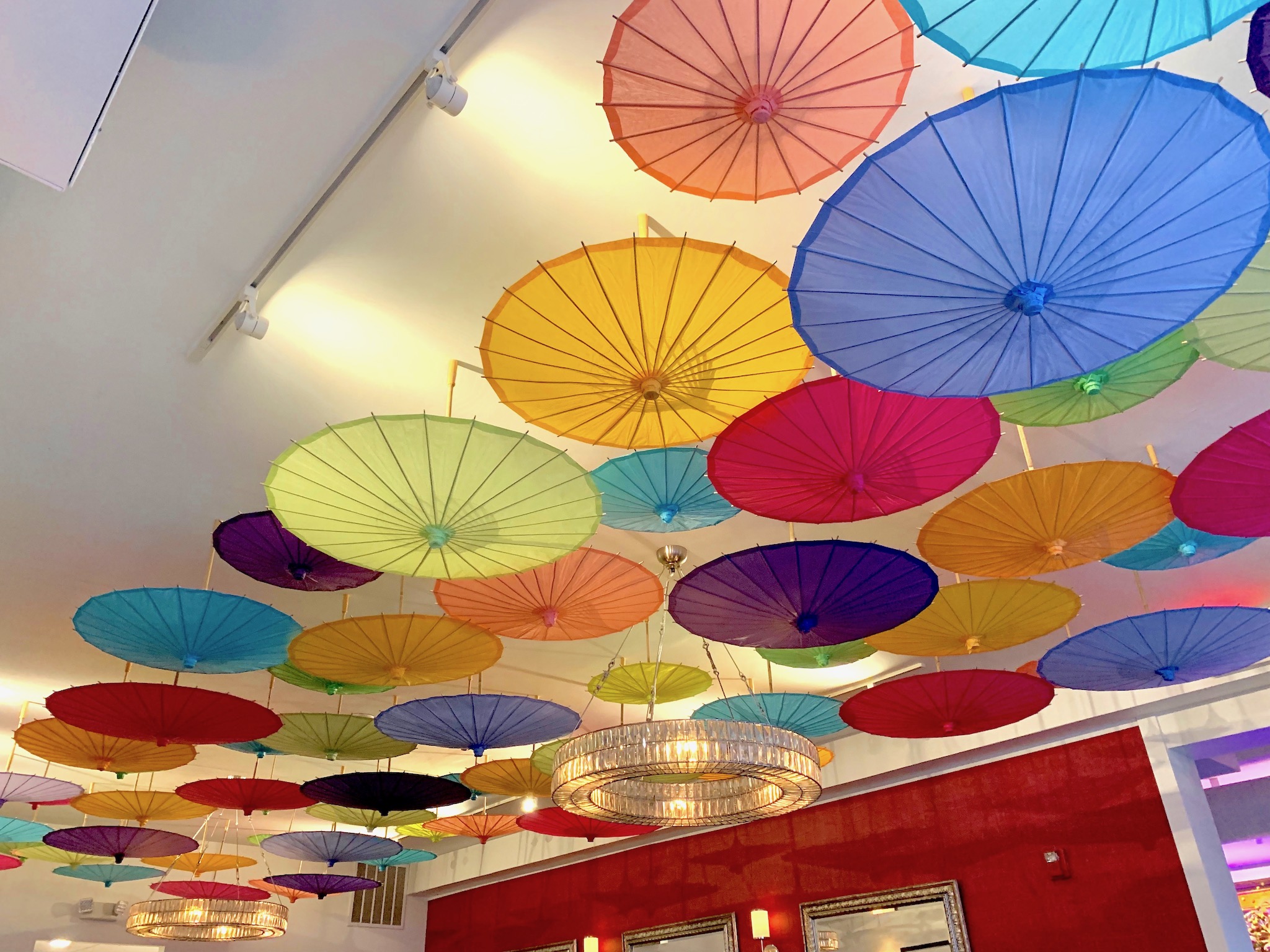 Grace Restaurant is only one of a few elegant eateries with gourmet quality food in the St. Pete Beach area. Grace is an upscale yet laid-back, modern American dining experience. They offer New American, Greek/Mediterranean, and Seafood near the popular 8th Avenue area on Pass-A-Grille Beach. They are an oasis of splendid epicurean creations at the beach. Oh, and make sure to walk just out their front door to catch a spectacular sunset.  Check out this recent review of Grace's latest menu

5. Gratzzi Italian Grille
211 2nd St South
St. Petersburg, FL 33701
(727) 623-9037
Gratzzi's Website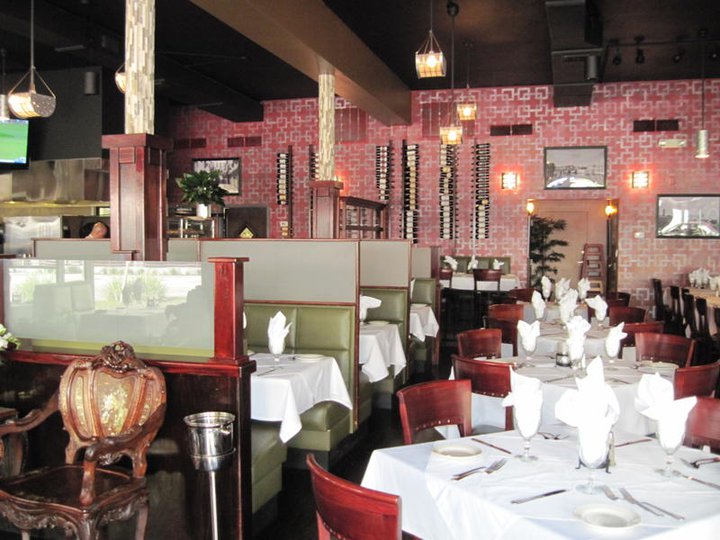 Who knows food and romance like the Italians? Gratzzi Italian Grille is a long established favorite right in the heart of Downtown St. Pete. Owners, Tony and Domenic, are both from Italy. Gratzzi is so popular that on nights that other restaurants have half of their tables empty, Gratzzi is on a wait list.
They have something for everyone with all of the Italian classics covered, to exotic specials like Gambas, (Gigantic Mediterranean Prawns that could beat up a lobster – their lobster dishes are amazing too), Rack of Elk, and the Veal Osso Buco is to die for! Mama mia!

6. IL Ritorno
449 Central Ave #101
St. Petersburg, FL 33701
(727) 897-5900
IL Ritorno's Website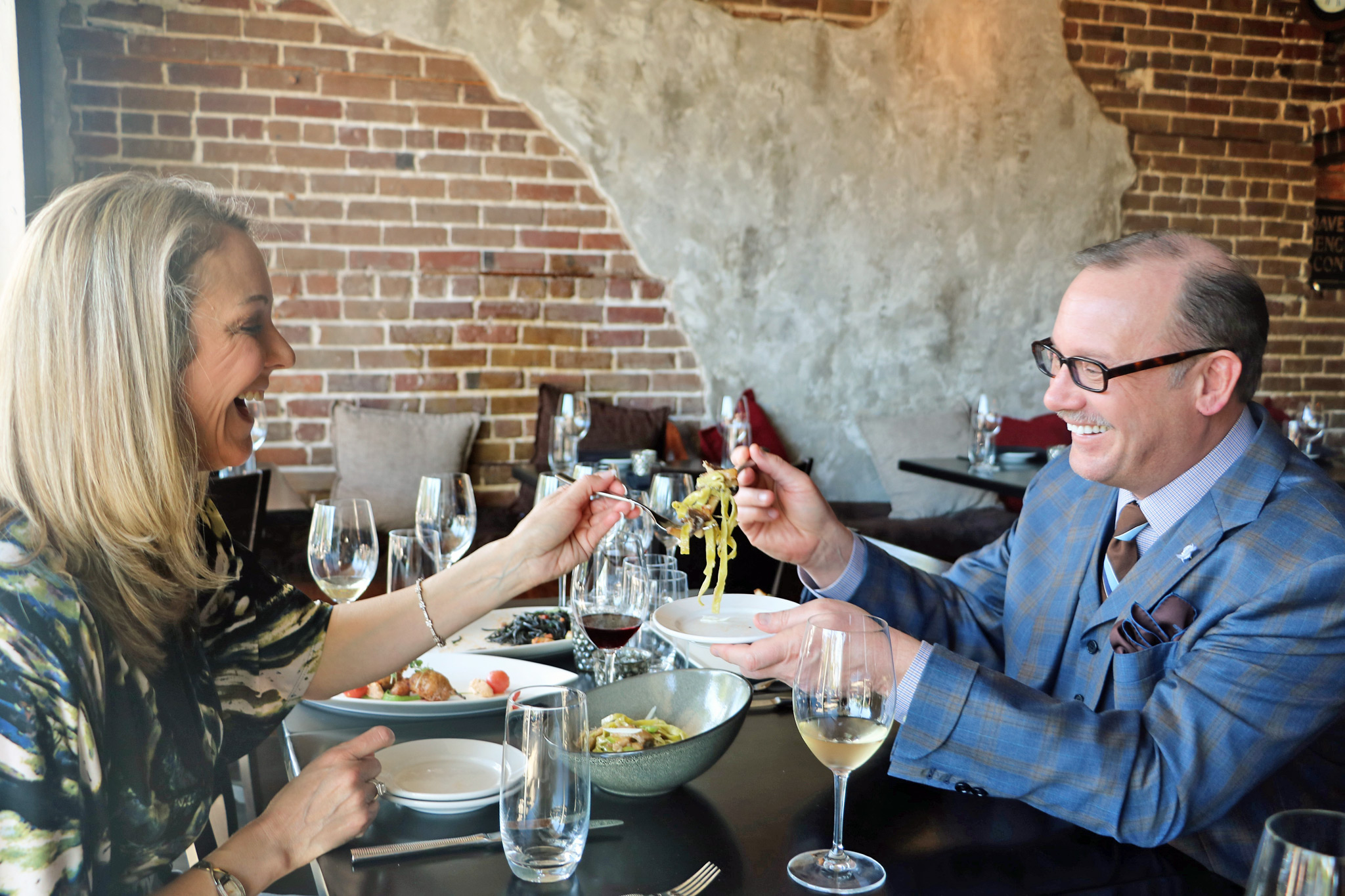 (Photo by Davis Jasmin)
IL Ritorno has an intimate setting with rustic brick walls and a view of the park across the street that will one day be a new high-rise. The setting and the amazing food remind us of being in Manhattan. The service is impeccable and you won't find food like this anywhere else. The Octopus, Smoked Meatballs, Short Rib Mezzaluna, Cappelini Nero, and Diver Scallops are some of our favorites.
IL Ritorno remodeled a couple of years ago, doubling its size and qualifying it for a liquor license. However, They have some small batch wines from Italy that you can't get elsewhere, and have a knack on excellent pairing suggestions.
IL Ritorno's unique style of old country Northern Italian with a modern twist is one of our favorites, and we go here for most of our special occasions.

7. Parkshore Grill
300 Beach Dr Northeast
St. Petersburg, FL 33701
(727) 896-9463
Parkshore Grill's Website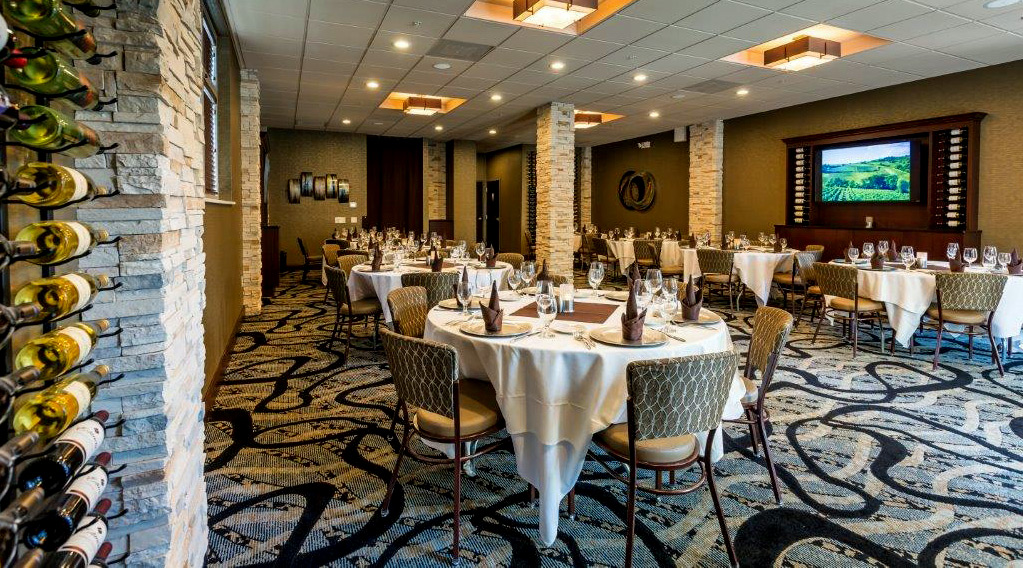 Parkshore Grill is another long-established favorite that was here long before the restaurant boom and still stands tall with excellent cuisine, professional service and an elegant setting in the scenic heart of Beach Drive.
Try the Jumbo Lump Blue Crab Cake, the Blue Cheese Stuffed Meatballs, the Parkshore Salad and The Parkshore Filet Mignon & Lobster Tail. The Parkshore Martini is a favorite as well. The inside space is refined, and the outdoor patio provides great people watching on Beach Drive.

8. Pia's Trattoria
3054 Beach Blvd S
Gulfport, FL 33707
(727) 327-2190
Pia's Website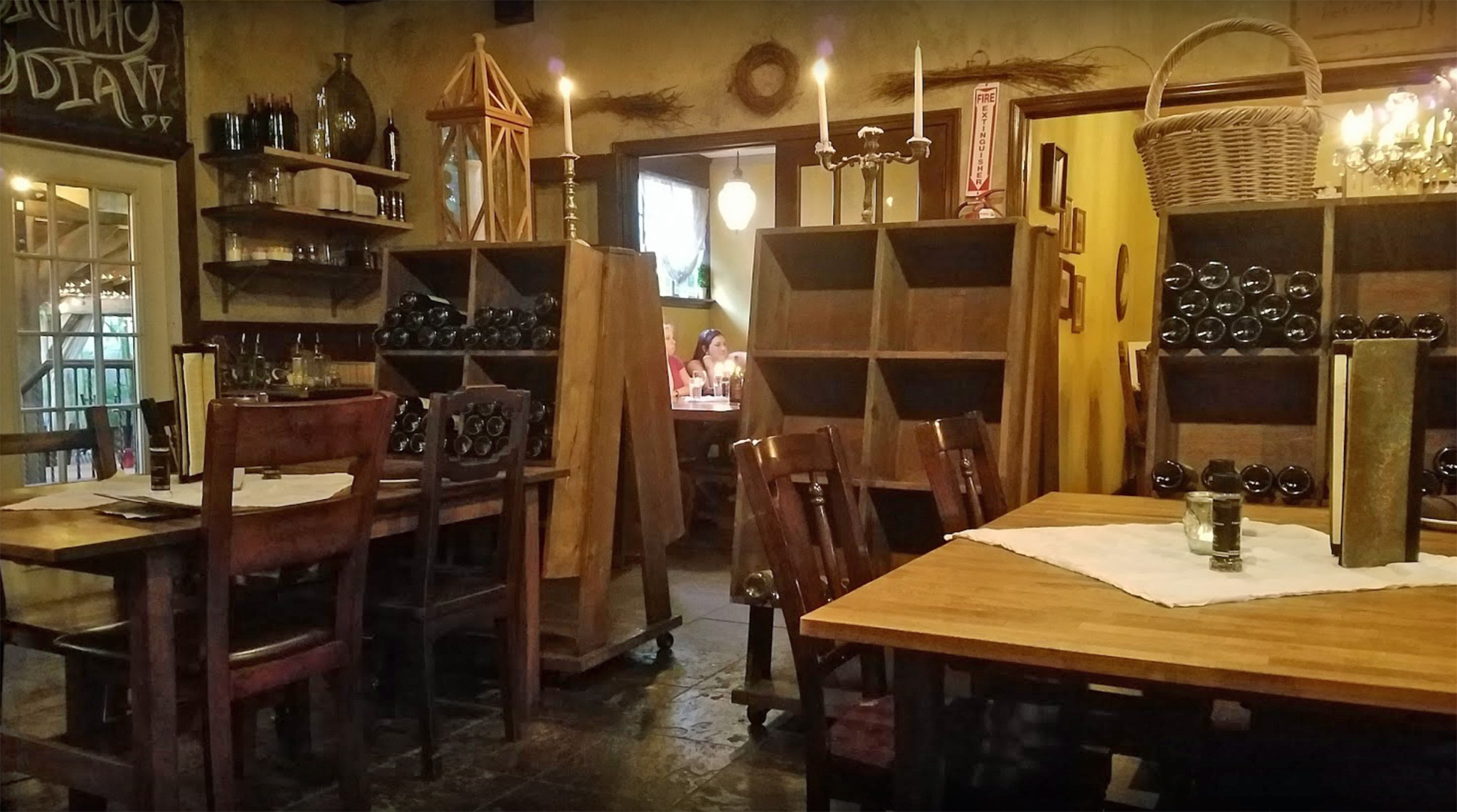 Pia's Trattoria in Gulfport is a staple that's been around for 13-years. The ambience brings you back to the rustic Italian countryside. It almost feels like you are in the cozy comfort of someone's home. Perfect for Italian comfort food made from scratch. The shaded courtyard feels friendly and warm as well. They use family recipes from Pia's mother.

9. Rococo Steak
655 2nd Ave South
St. Petersburg, FL 33701
(727) 822-0999
Rococo's Website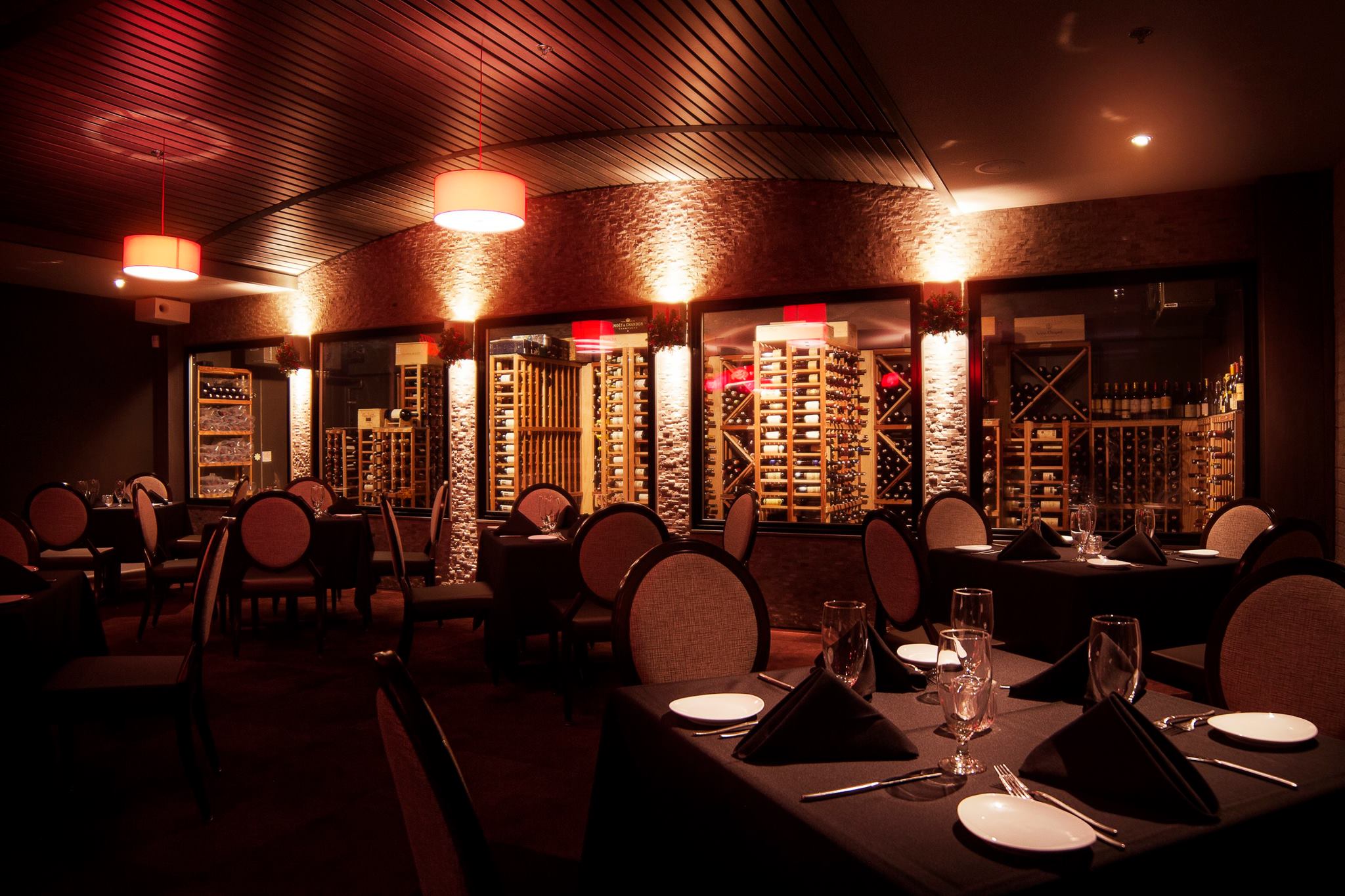 In a 1920s manse sits this baroque-chic steakhouse that serves grass-fed beef, seafood, small plates & wine.
Although it has "steak" in its name, and the steaks are great, the seafood is excellent as well. Some of our favorite items include the Shrimp Cocktail, the Caesar Salad, Dry Aged Cowboy Ribeye, Raw Oysters, the Seafood Platter, a side of Roasted Mushrooms, and the Creamless Corn Mash.
Rococo also hosts many weddings and private parties in their elegant, grand setting, and they are one of the only restaurants on the list that rarely gets noisy.

10. Sea Salt
183 2nd Ave North
St. Petersburg, FL 33701
(727) 873-7964
Sea Salt's Website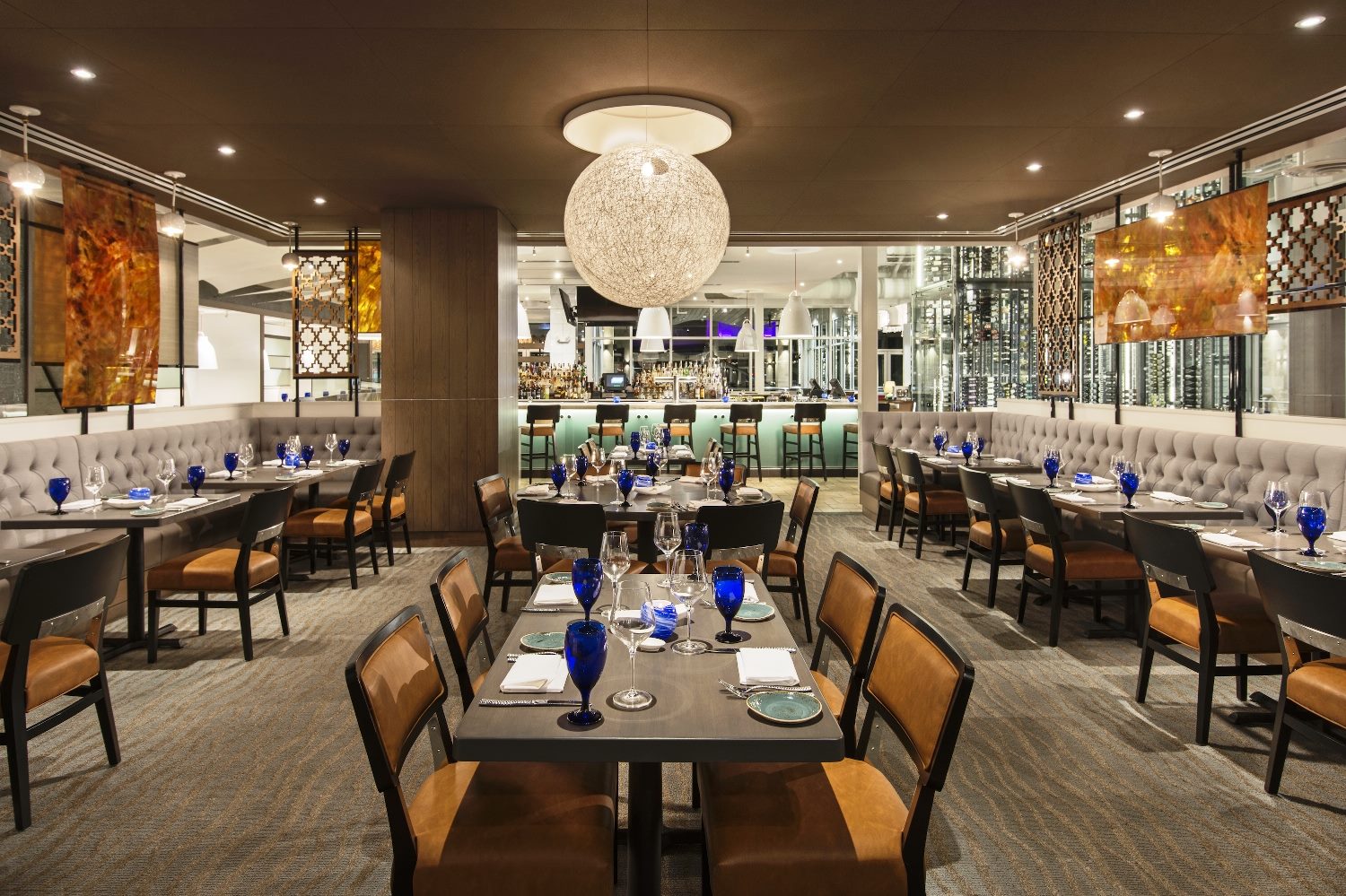 Sea Salt St. Pete is one of the grand anchor tenants of the Sundial Shops in the heart of Downtown St. Pete. They are an excellent 5-star gourmet restaurant with fresh fish (most of it local), a large selection of oysters, and great steaks with several dishes having unique eclectic twists that us foodies love.
(Based on Kevin Godbee's 2018 article, updated and revised by Lori Brown)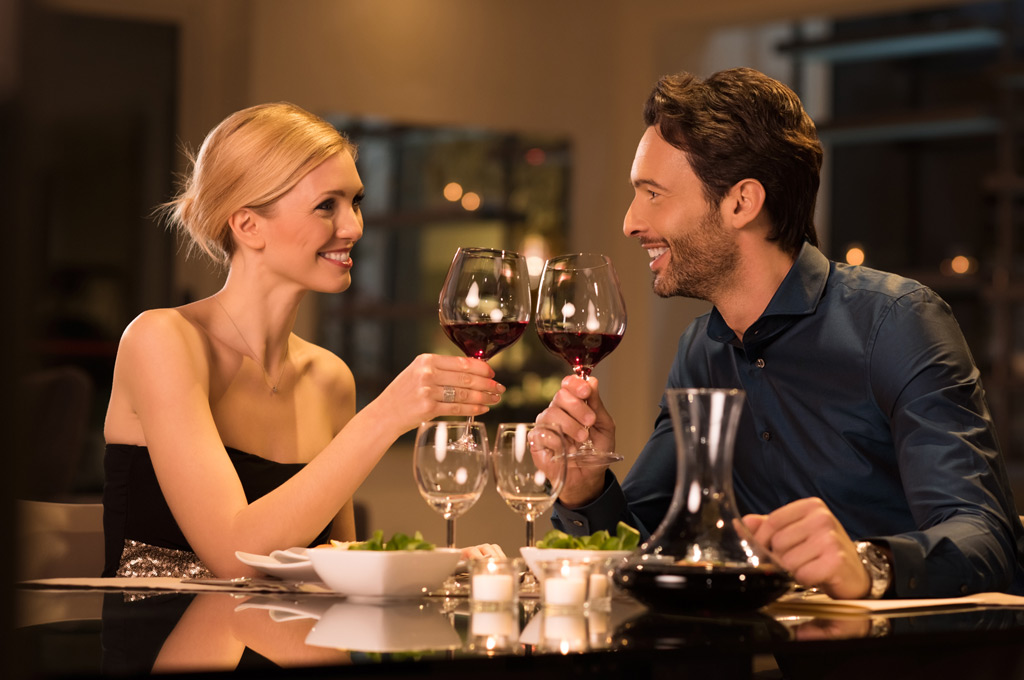 Readers Rating

Rated 4.7 stars




4.7

/ 5 (

Reviewers

)

Outstanding
---
Best restaurants for a romantic date in St Petersburg.