The Dewey Beach Bar & Grill Brings Invigorating Beach Fare to Pass-A-Grille
The Dewey Beach Bar & Grill Brings Invigorating Beach Fare to Pass-A-Grille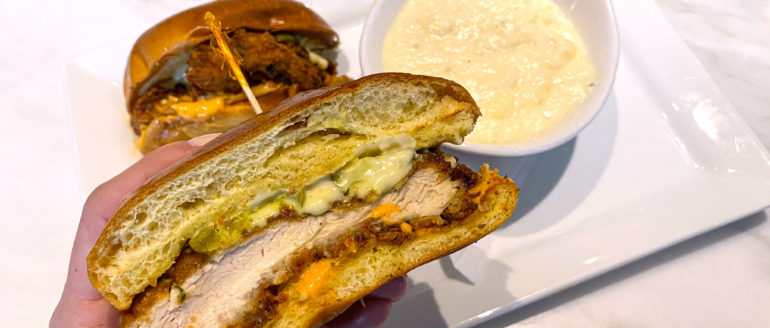 When you think of beach dining, a few things probably come to mind: ordinary fried bar bites, cheap beers by the bucket-full, and gaudy Floridian decor. While there is nothing wrong with any of that, as it is often what beach goers are in search of. Therefore, there is certainly something to be said for elevated seaside cuisine that provides tourists and locals alike, with a refreshing and unforeseen dining experience.
The Dewey Beach Bar & Grill is one of only a couple of restaurants in Pass-A-Grille who is breaking the mold, and altering the way we perceive beach dining. The Dewey opened their doors back in June of 2019, but did not have their grand opening until about one month ago.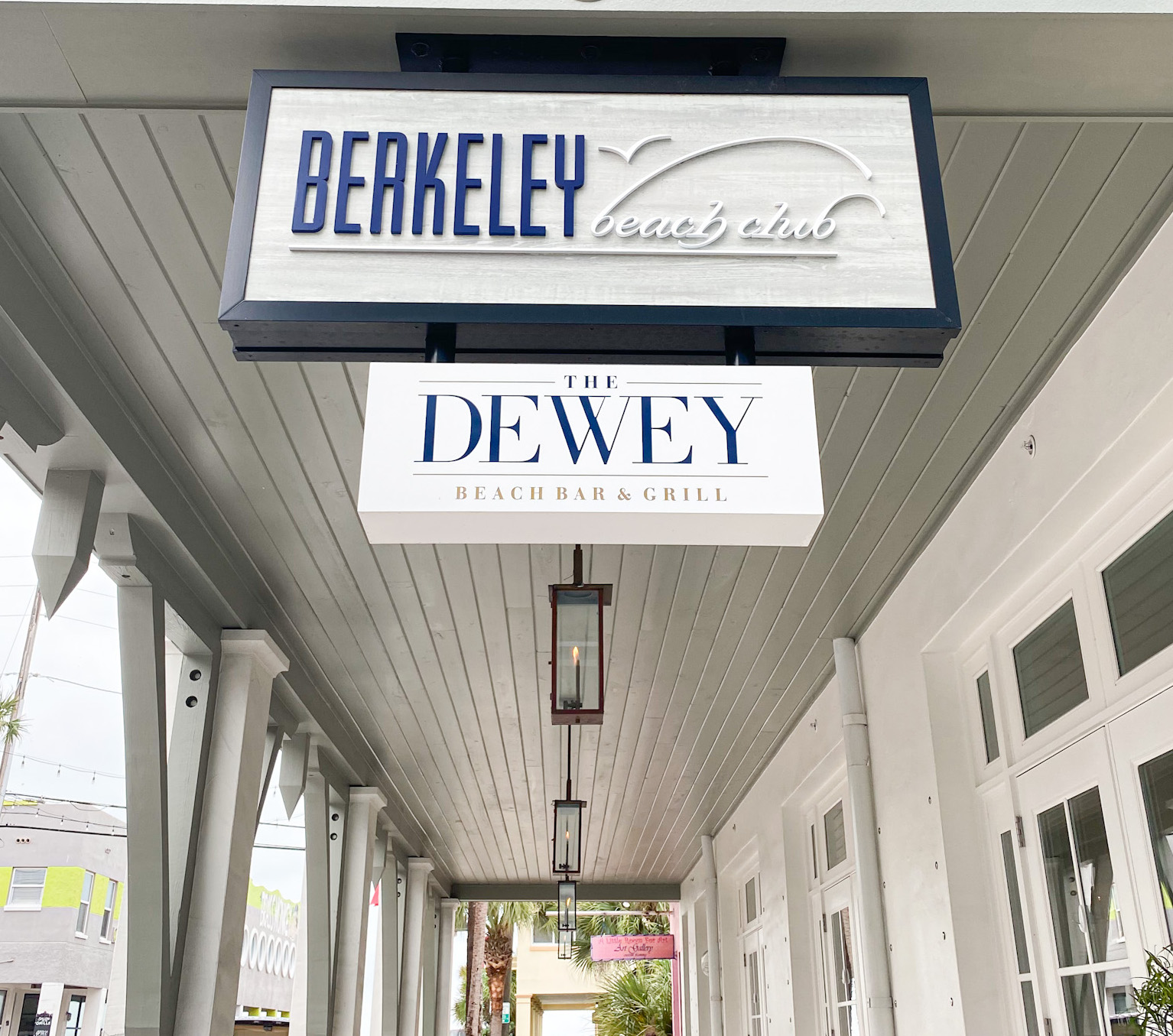 The location is quite idyllic – situated on 8th Ave, just off of Gulf Way and steps away from picturesque Pass-A-Grille Beach. The restaurant ambiance gives off a charming, modernized coastal vibe. An abundance of natural light shines through the many large windows that adorn the dining room, and the decor is minimal, but chic. You'll notice large black and white photos on the wall of a beautiful dog, whose name is Dewey. The restaurant name is the namesake of the dog, Dewey, who belonged to the owners, Maryann Ferenc and Russ Alba.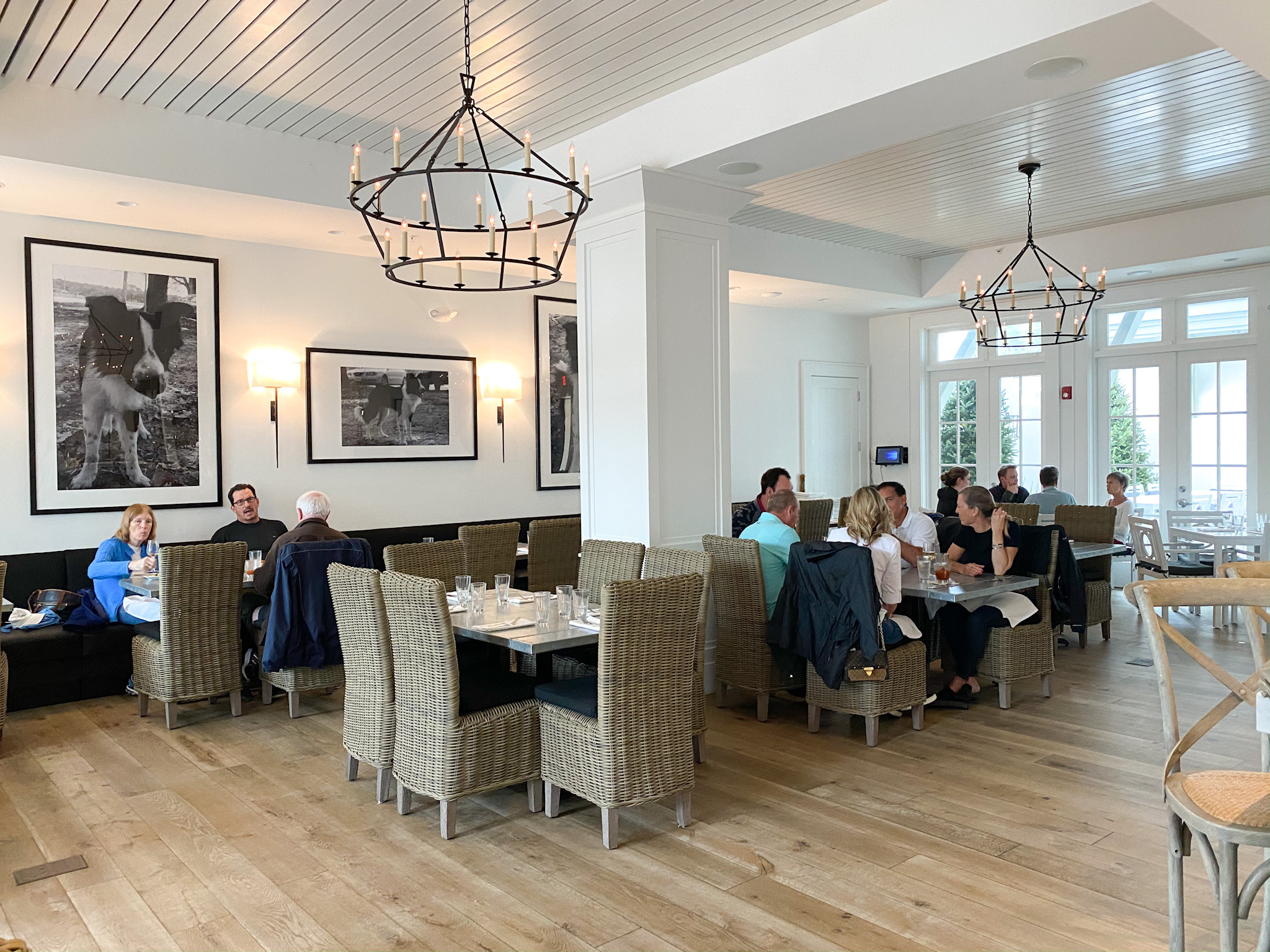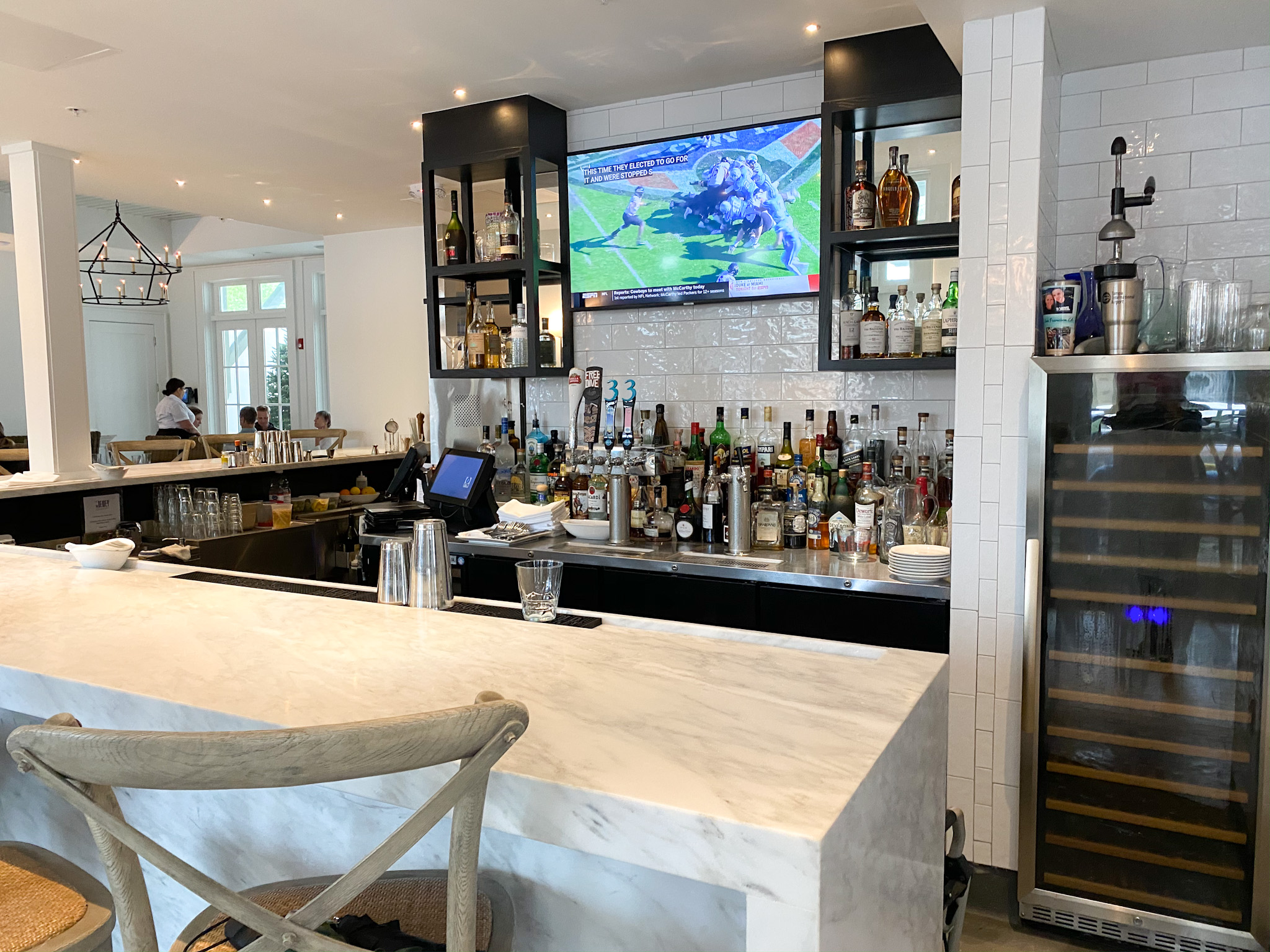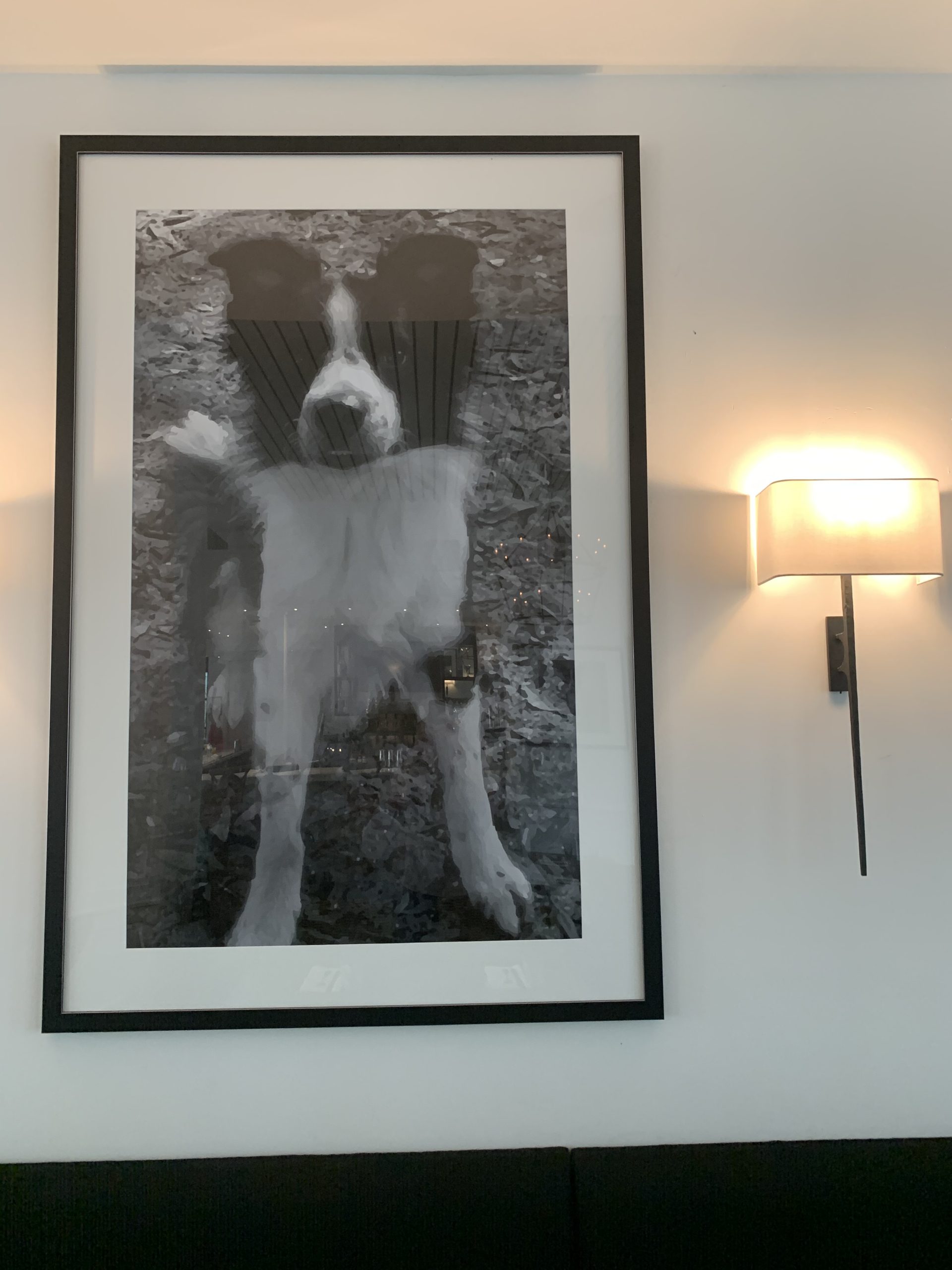 In addition to the beautiful dining room, there is also outdoor dining space on the ground level, as well as a rooftop dining area which boasts alluring views of the water and Pass-A-Grille Beach. In my humble opinion, this rooftop provides a first-rate sunset view, and you'll be hard pressed to find one better.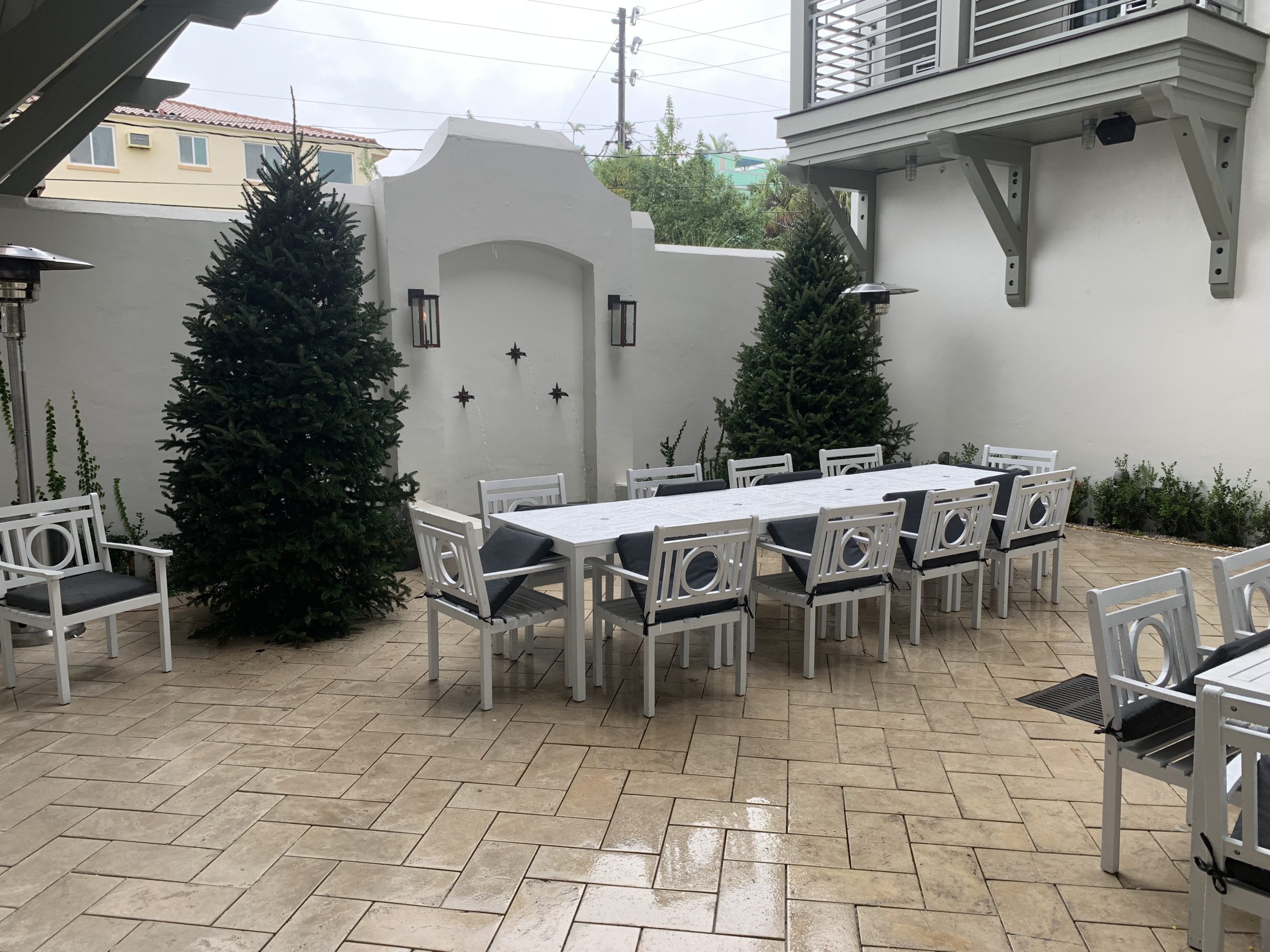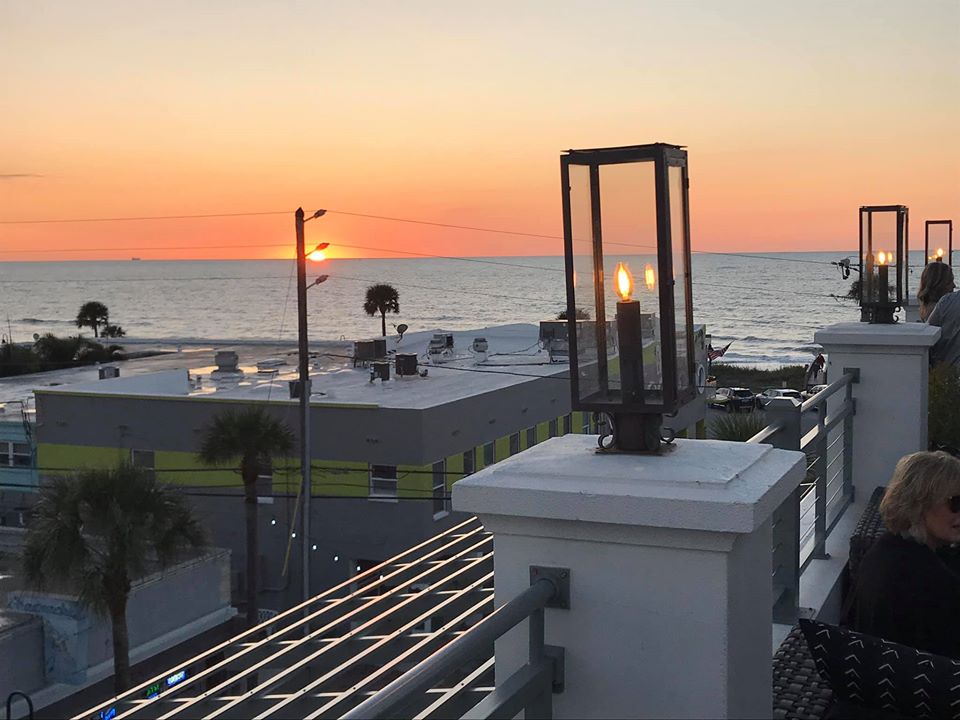 (photo by Kevin Godbee, St. Petersburg Foodies)
Upon entering the Dewey, during our recent visit, we received a gracious welcome by David, and then we seated ourselves at the immaculate bar where we met the spectacular Josephine. She started out by aptly guiding us through the various cocktails (her expertise) on the menu. It was within the first ten minutes of being at The Dewey that we became utterly impressed by the level of service and attentiveness of their staff. Everything was first class, all of the way, from start to finish.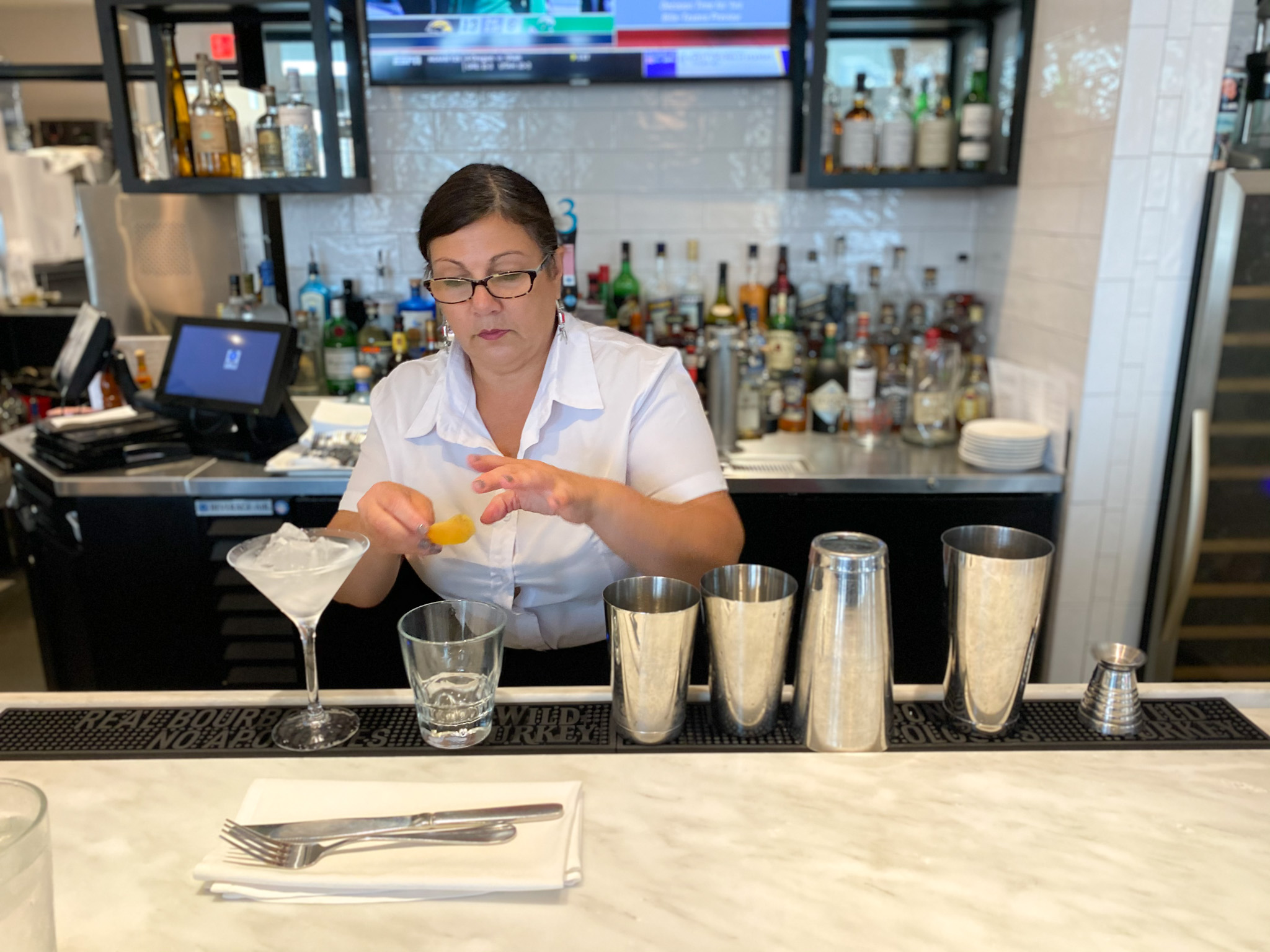 The first cocktail that we were navigated to was The Greatfruit, which is described as, "tequila meets grapefruit". Josephine explained that there isn't actually any grapefruit juice in the drink, just the essence from the oils. Simultaneously, my fiancé ordered the Daiquiri (a frequent drink of choice for him to both make and order), which is made with Appleton Estate, fresh lime and Demerara.
Of the two drinks, the Greatfruit was easily my favorite, not that the Daiquiri wasn't delicious, because it was superb, but the Greatfruit truly stood out. Perhaps it was the effortless simplicity of the ingredients, which I always appreciate, whether in a food or drink recipe – less is more! It was luscious, without being overly sweet, and you could still taste faint notes of tequila (I hate when a spirit in a drink is totally masked by other ingredients).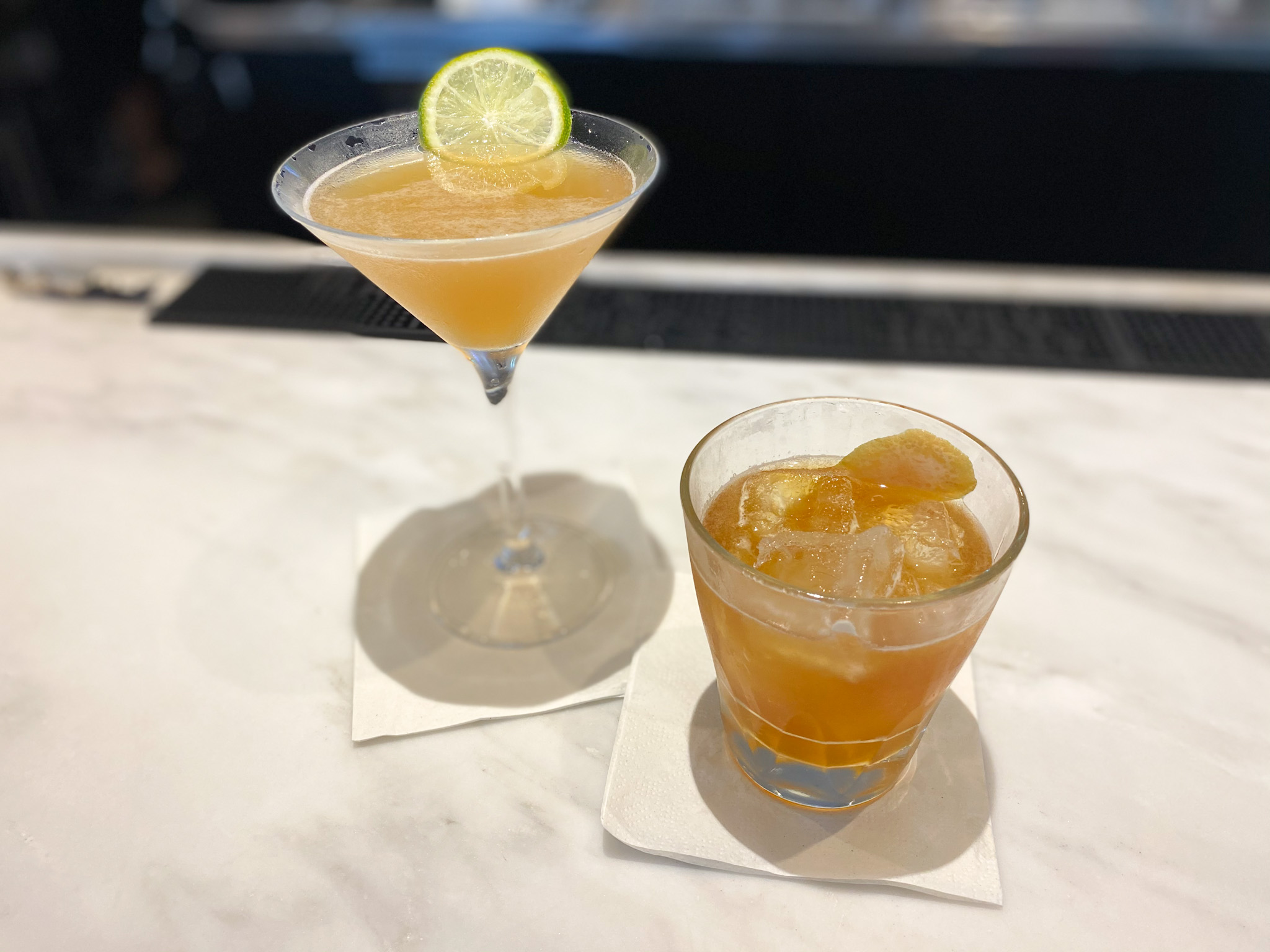 After we imbibed in the first two drinks, Josephine asked if we'd like to try their Old Fashioned, and we happily obliged. She explained, that what makes their Old Fashioned unique, is that instead of utilizing standard simple syrup, which combines water and sugar, they use bourbon in place of the water to dissolve the sugar. It makes for an exquisite spirit-forward Old Fashioned, which some may not be as keen on, but whiskey drinkers, like us, will appreciate.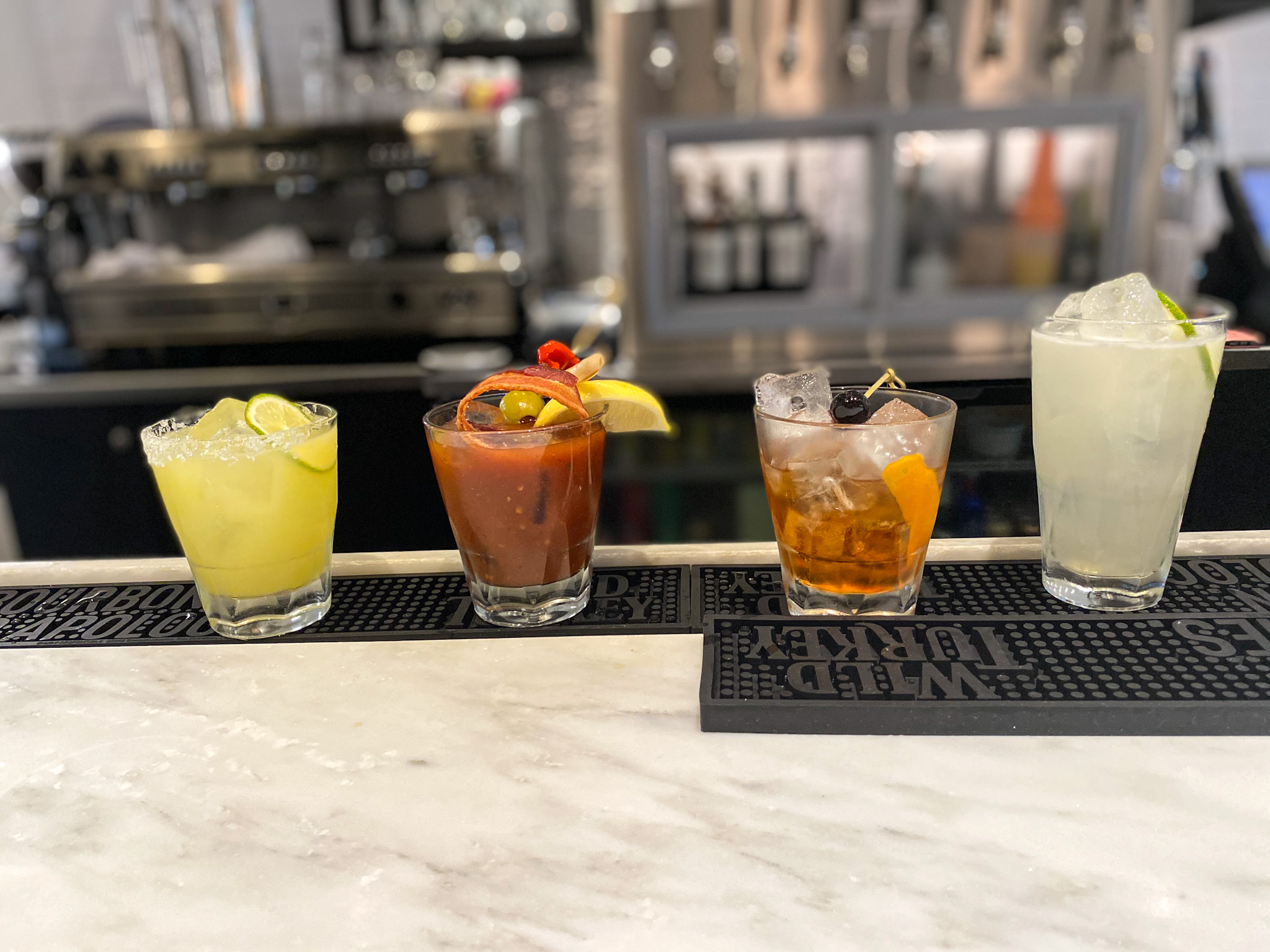 Now, for what truly sets The Dewey apart from most other beachside dining establishments – the food. We were informed that the soup of the day was Lobster Cappuccino, and Josephine brought it out to us as an amuse-bouche. It was truly sensational – velvety rich, with small delicate bits of lobster throughout, served in a small espresso cup, and it left us wanting more.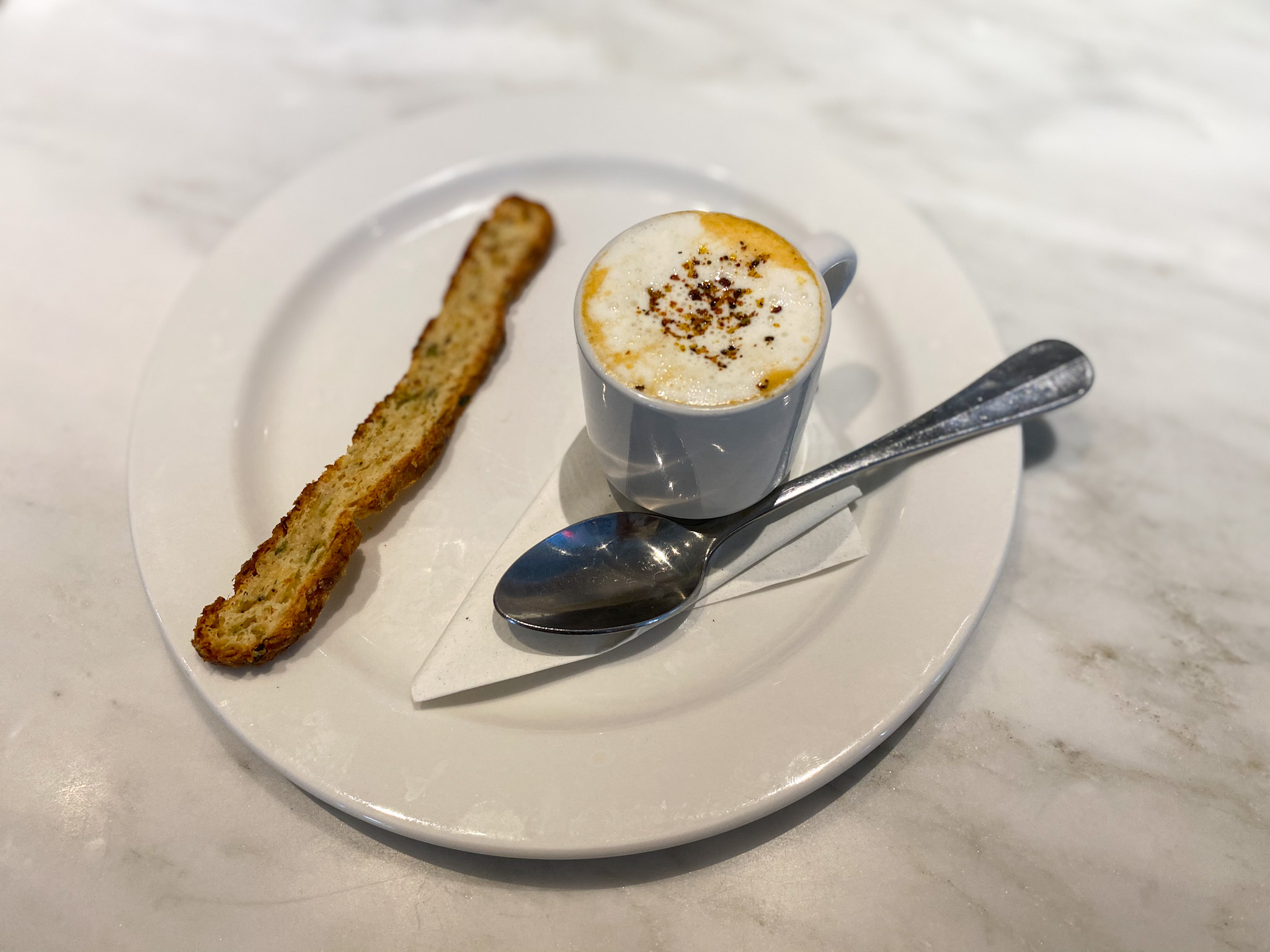 Since we were dining between brunch and lunch hours, we elected to to try an array of items, and they were unlike any others that we have ever had. We started with the Fried Brussels Sprouts. They are served crisp with apple, Marcona almonds, and shaved Parmesan, and were some of the best Brussels that we've ever had the pleasure of eating. Sweet, savory, crunchy, and tart – positively divine.
We asked what some of the prominent breakfast items were, and Josephine immediately said, the Quinoa Oatmeal. This is not something that we would typically order, as we usually prefer savory breakfast options, but we decided to step outside of our norm. The oatmeal is served with seasonal fruits and chia almond honey streusel. I was worried as to how the texture would be, but it was more than sufficient, thanks to the streusel. Light, health-conscious and satisfying…I would 100% order it again.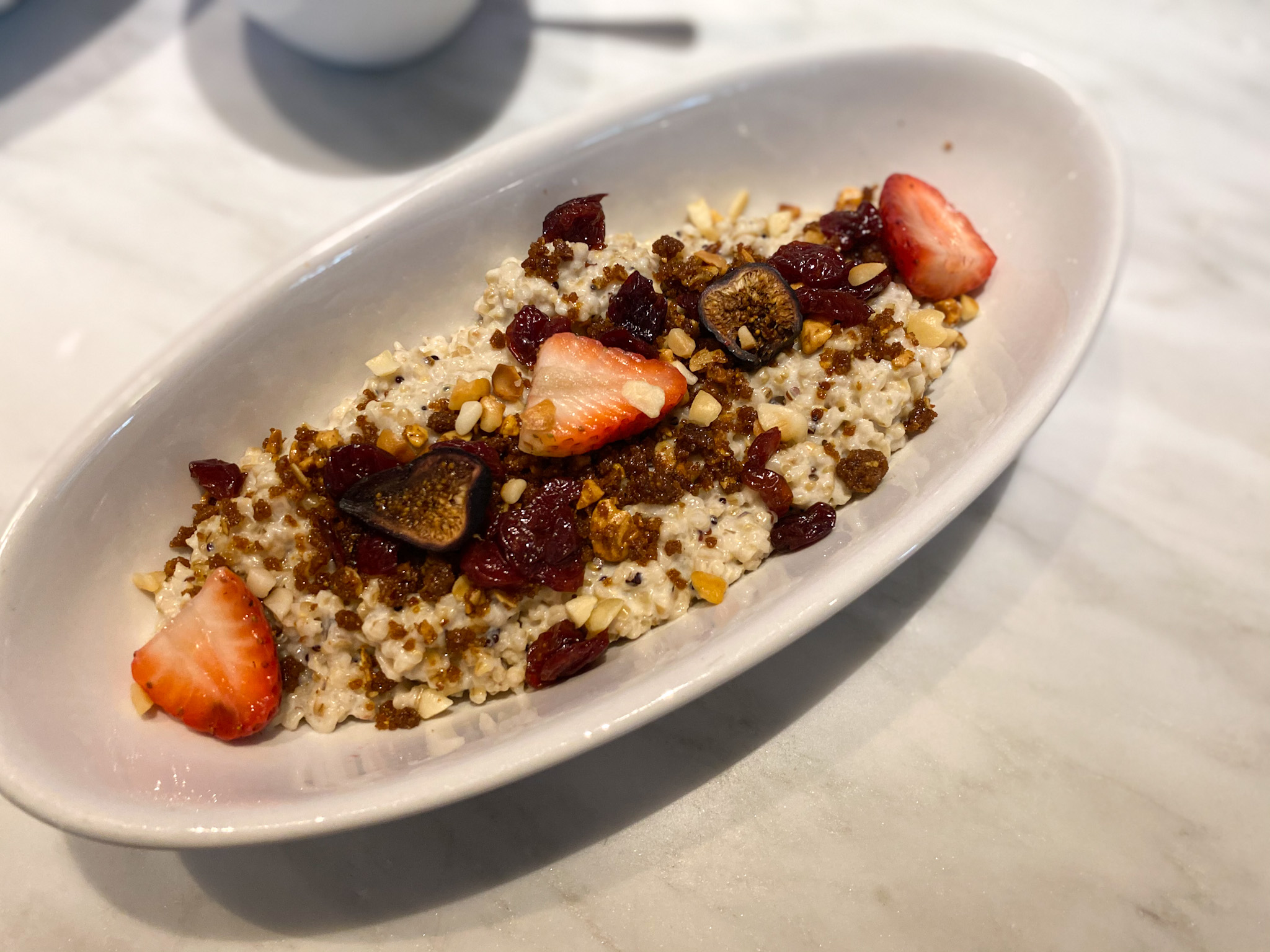 Of course, we craved items of a bit more substance. The Fried Chicken Sandwich immediately jumped out at us, so we ordered that with a side of grits, which are said to be a fan-favorite. To be frank, the sandwich is sheer perfection. Often times, fried chicken sandwiches are served Buffalo or Nashville hot style (sometimes too hot), which doesn't always appeal to me, so this one was a great change of pace. The sandwich is stacked with bread and butter pickles, pimento cheese and avocado lime aioli, that is served on a brioche bun. In essence, it has two aspects of crunch, from the chicken and pickles, bears a buttery soft exterior thanks to the bun, and possesses delightful flavor from the aioli and sinfully-good pimento cheese. This was, hands-down, my favorite.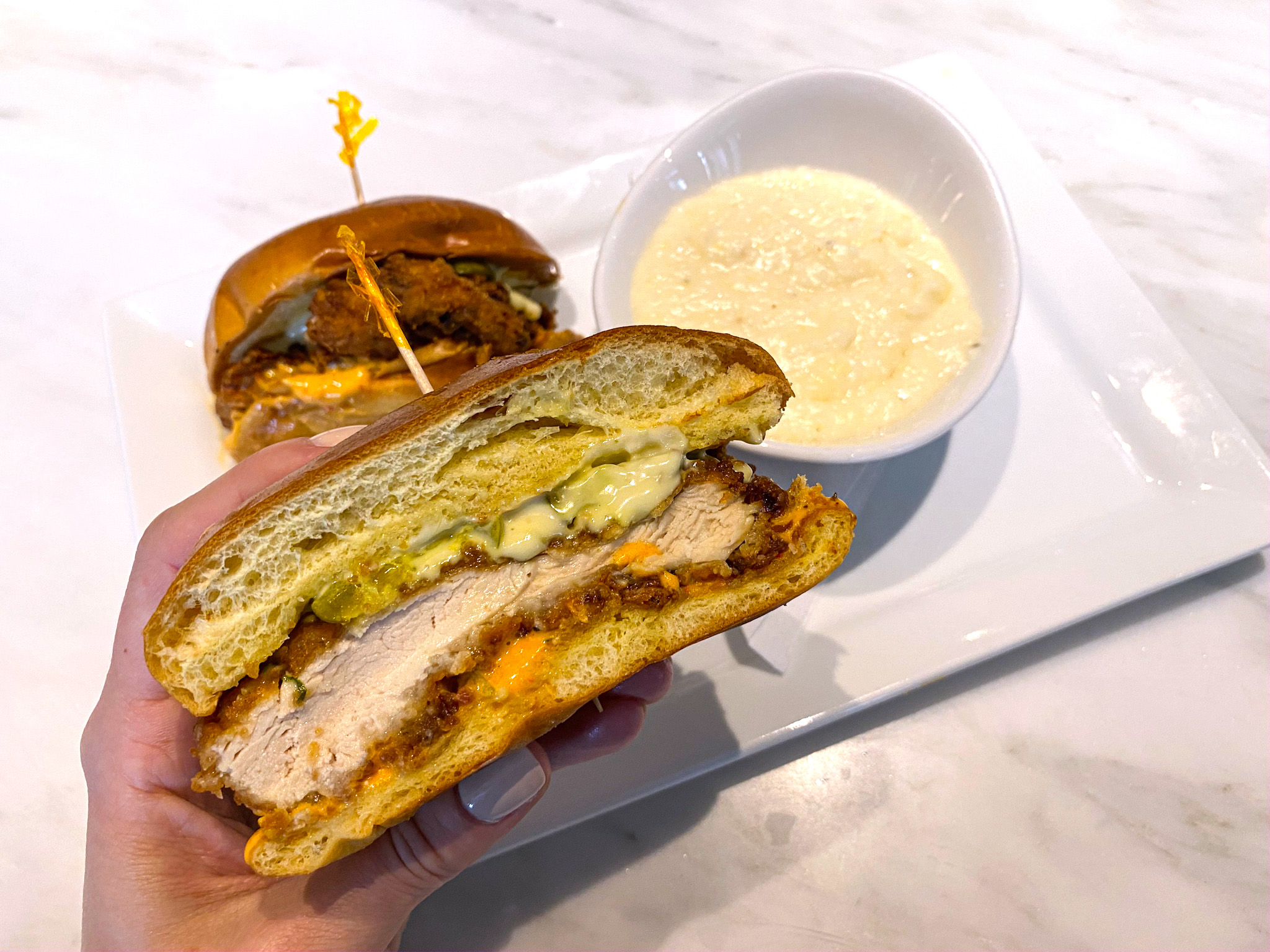 Josephine said that the Tuna Melt was one of her beloved favorites, and that it was unlike any other Tuna Melt so, of course, we had to listen to her! Again, this is an item that is well outside of our realm and not something we're prone to ordering. I have to give it to Josephine, because she was 100% correct – this sandwich gave me a greater appreciation for tuna melts in general, and I feel awful for any time I have ever shamed them in the past. This baby is loaded with delectable tuna salad, pickled red onions, amish cheddar, tomatoes and is served on wheat berry toast. As a side, we ordered fries, which they call sidewinder fries. The fries were heavenly, as they were crisp on the outside, and soft on the inside…thoroughly seasoned, too.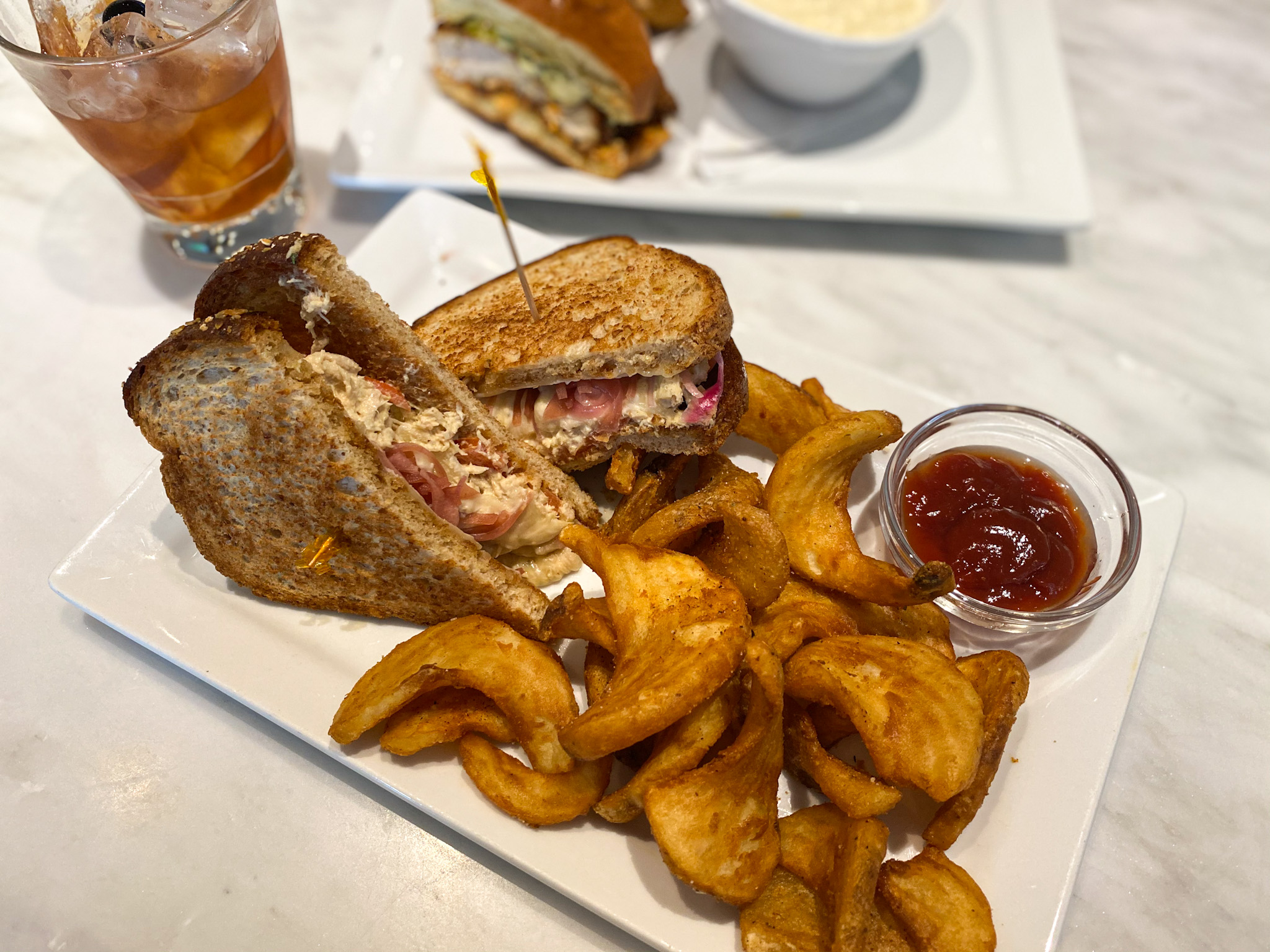 Another highlight from The Dewey's menu is their Market Raw Oysters. They're served on the half with horseradish apple and pink peppercorn mignonette. In fact, they made our list of top places for oysters in 2019. See the full list here!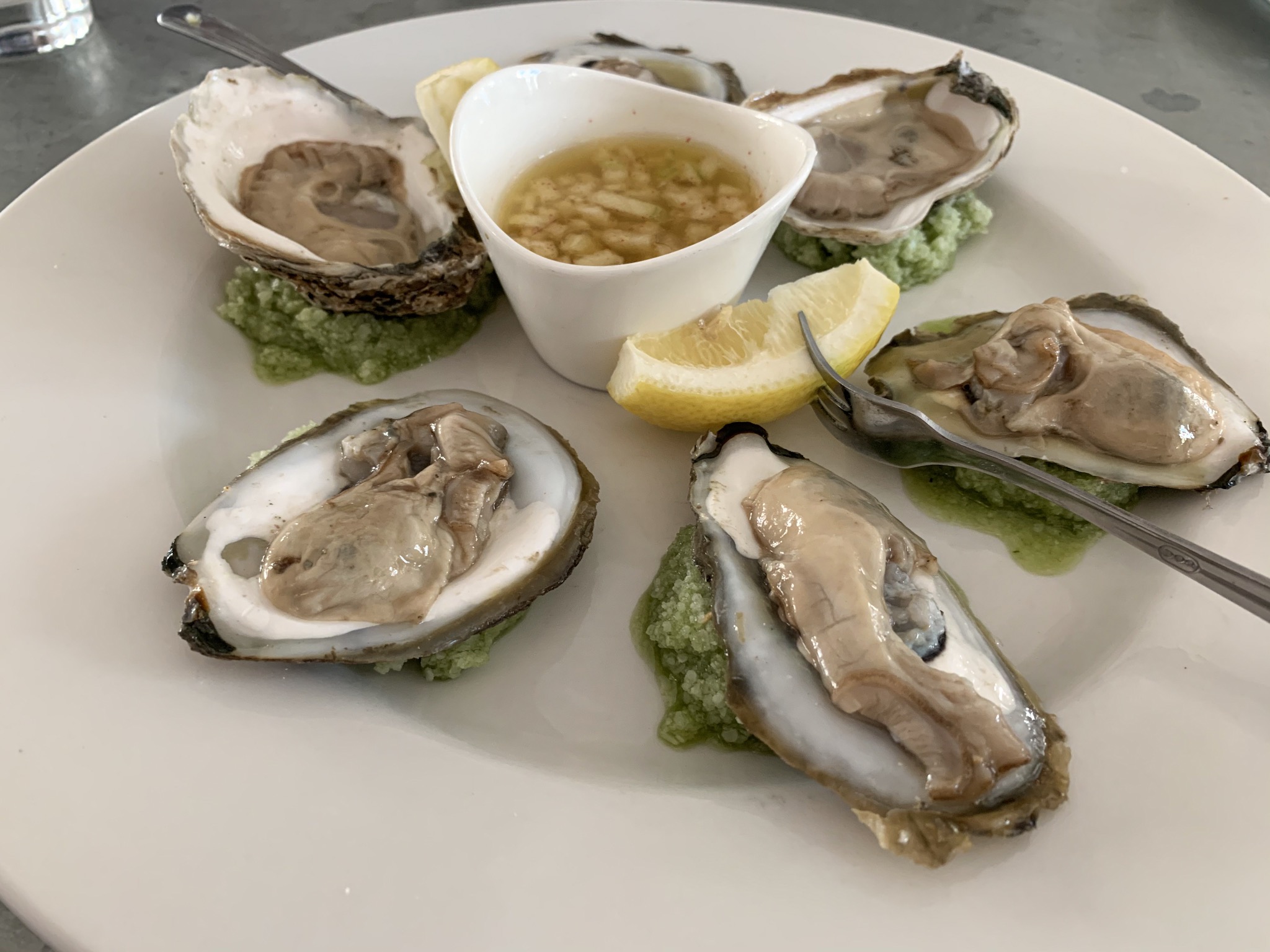 For a truly decadent roasted oyster experience they also offer Harissa Butter Roasted Market Oysters, as well. They are out of this word with savory goodness!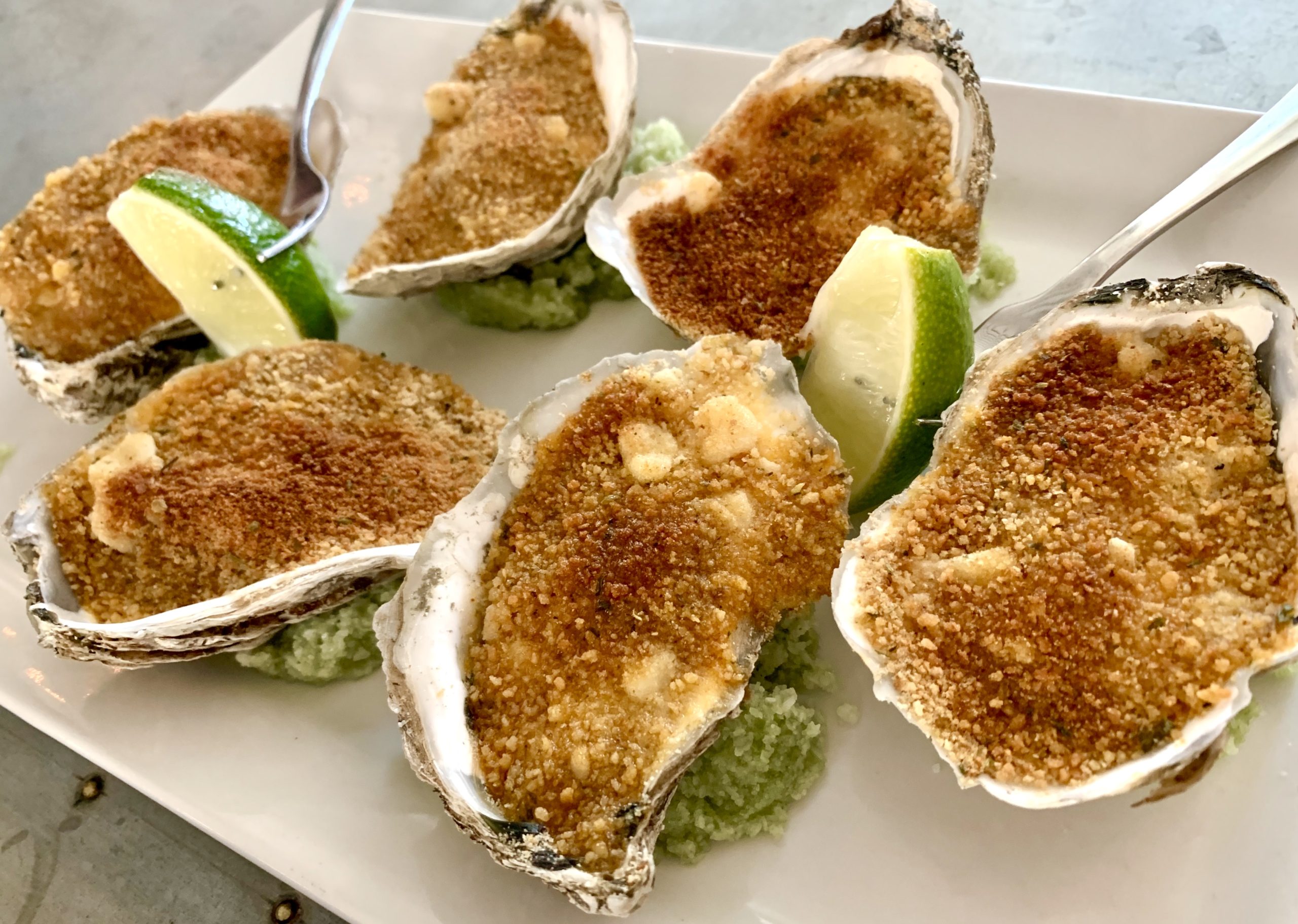 Marvelous food, exceptional drinks, impeccable service, and unmatched views – there is so much to love about The Dewey Beach Bar & Grill. Gather up a group, head to their rooftop, catch a beautiful sunset and experience it all for yourself.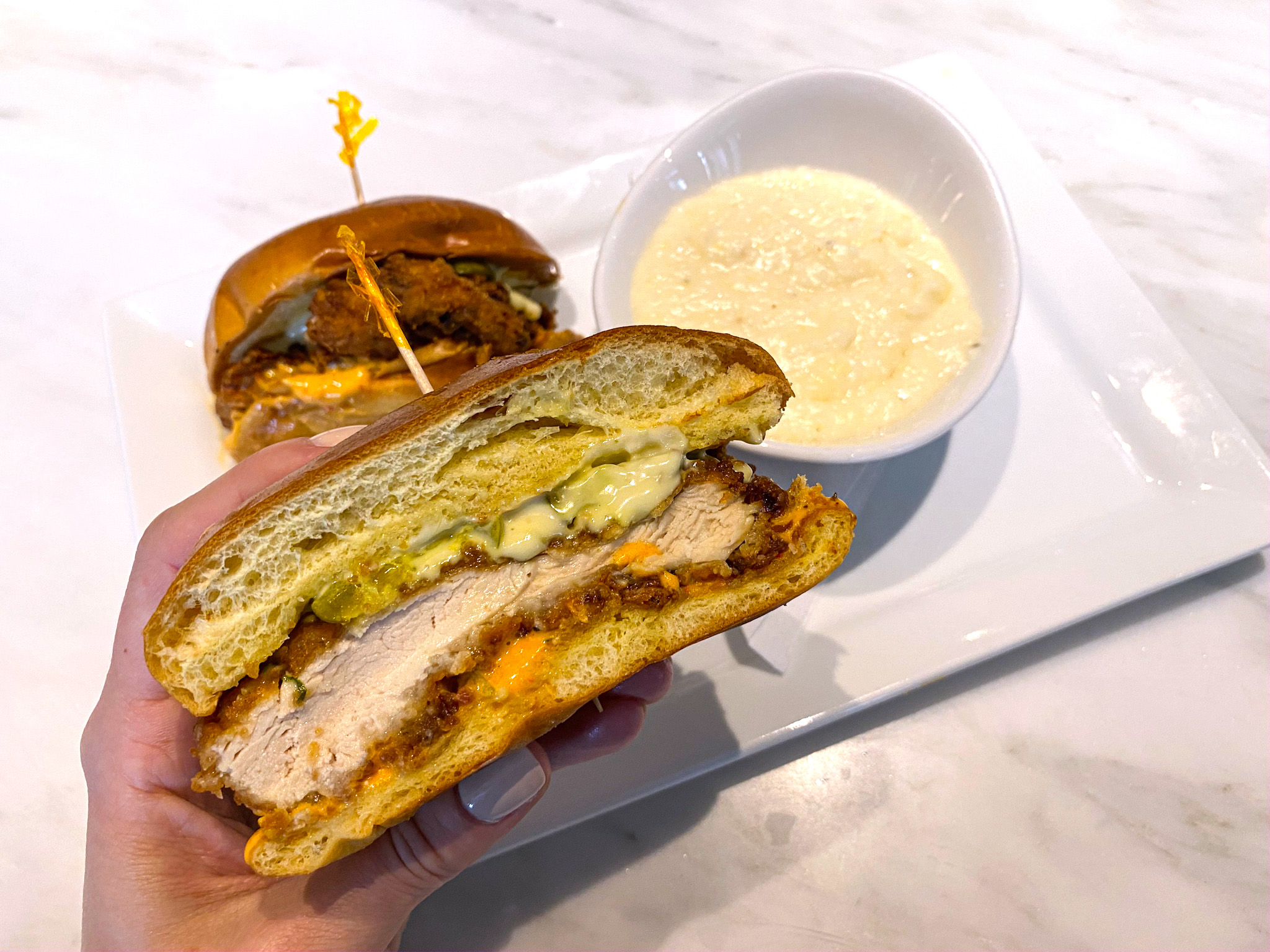 Readers Rating

Rated 4.7 stars




4.7

/ 5 (

Reviewers

)

Outstanding
---
The Dewey Beach Bar & Grill

(727) 228-1000

Beach Cuisine

,

American

,

Rooftop Bar

Sun - Sun

10:00am - 8:00pm

Tue - Thu

11:00am - 9:00pm

Fri - Fri

11:00am - 10:00pm

Sat - Sat

10:00am - 10:00pm
109 8th Ave

,

St. Pete Beach

,

Florida

33706

,

United States
---
Reimagined beach cuisine also offering a rooftop bar with breathtaking views.
DISCLAIMER: Kevin, Lori, Abby, Haley, & Lindsey do not dine anonymously (this would be impossible) and we sometimes get free food (though never expected). However, we dine with the locals and we support our own. You will always get honesty in a respectful manner. We do not include any large national or regional chains in our ratings and reviews. We focus on independent locally owned eateries exclusively.

PLEASE NOTE: Reviews reflect a certain moment in time. Some restaurants stay extremely consistent over many years, and some change for the better or worse. Some things that may change are: chefs, recipes, food suppliers, ingredients, philosophies, ownership, etc. We always hope that you have the same good, or great experience we had.
More Foodies News, Reviews & Recipes