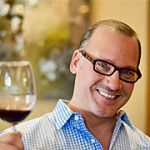 Kevin Godbee · Mar 16, 2017 · 2 min read
There is no other restaurant in all of St. Petersburg, let alone Downtown, that can be compared to IL Ritorno. The closest we have ever come was to go to Rome and Venice Italy. Needless to say, IL Ritorno is one of St. Petersburg Foodies most favorite restaurants. They do their own modern twists on classic Northern Italian dishes, much of it light, some of it hearty, but none of it like any other eatery.
IL Ritorno arrived on the Downtown St. Pete foodies scene in late 2013, held their Grand Opening on January 30, 2014 and quickly became a popular destination with their unique modern style of Northern Italian cuisine. Tampa Bay Times Food Critic, Laura Reilly, voted IL Ritorno as the #1 Italian Restaurant in Tampa Bay 2016.
IL Ritorno has an intimate setting with rustic brick walls and a view of the new / temporary park across the street. The setting and the amazing food remind us of being in Manhattan.
Co-Owner, Erica Benstock told us that they will maintain the same "relaxed feel" with the new expansion. Demo is expected to start in the next few weeks, and right now they are waiting for the regular construction permits to be signed by the city. It is scheduled for completion by December 2017, and will bring with it a private dining room, open kitchen, a chef's bar, liquor license, a private parties program, and catering.
It was in the news about a month ago that The Florida Arcade, where IL Ritorno resides, was purchased for $2.6-million. Erica said that this has nothing to do with their expansion and will not impact it. They had been planning this for months. You may remember back in August 2016 when they started serving lunch one week each month, but discontinued it in October—that's because they got too busy making these arrangements.
Currently, IL Ritorno is approximately 1,800 sq. ft. and the expansion will nearly double their space. They also looked at different locations inside the building and outside, but the opportunity to stay where they are and just grow into a larger space is optimum. They are already well established and have many nights where they have to turn people away. The new buildout solves that problem.
After the expansion, IL Ritorno will be able to accommodate large parties, banquet-style events, rehearsal dinners, wedding receptions, bridal showers, baby showers, etc.
As of right now, the plan is to include an open kitchen with a food bar which will be located where the big back table is now.
The private dining room will seat up to 14-people.
The menu will stay true to its roots with some items changing with the seasons, others perennial, and there will be the addition of bar bites.
Now that IL Ritorno will have over 150 seats, they will be getting a liquor license from the state without having to go through the extremely expensive lottery process.
Erica concludes by saying that "one of the most important things to us is to maintain the current vibe of IL Ritorno. There may be minor aesthetic changes, but we're not going to lose the feel that we have there". "The two high-top tables at the front door will become a waiting area with a proper hostess stand at the door, and there will be another lounge area on the other side of the bar."
IL Ritorno to Double Its Space: New Layout, New Services