Josh Cameron Has a Long Term
Vision for Central Avenue
Downtown St. Petersburg is always bustling, and the 200 block of Central Avenue is one of the most lively areas of St. Pete … even when First Friday is not in action. The 200 block also has some great entrepreneurs, and Josh Cameron is probably one of the most ambitious of them.
He took over The Oyster Bar in 2013 and the changes over time have made it a top destination and a favorite of St. Petersburg Foodies. One of the co-founders of SPF (and I won't say which one) would wrinkle her nose if you mentioned The Oyster Bar prior to Cameron's ownership and upgrades. Now she loves it.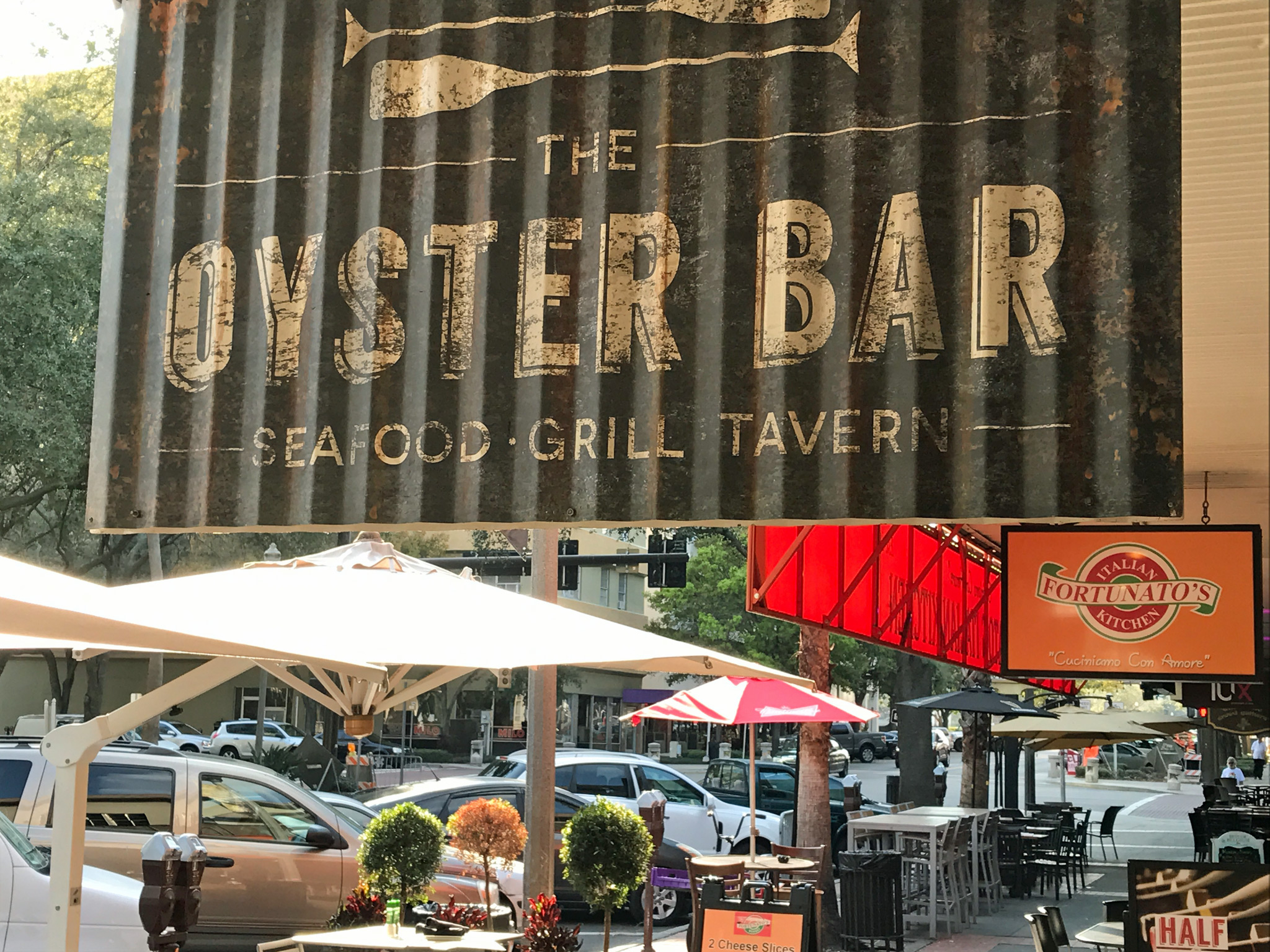 Last year, Cameron bought The Oyster Bar's next door neighbor, Fortunato's Italian Market, and last month, on January 24th, he signed the deal to acquire Lucky Dill Deli just a few doors down on the corner of Central Avenue & 3rd Street North.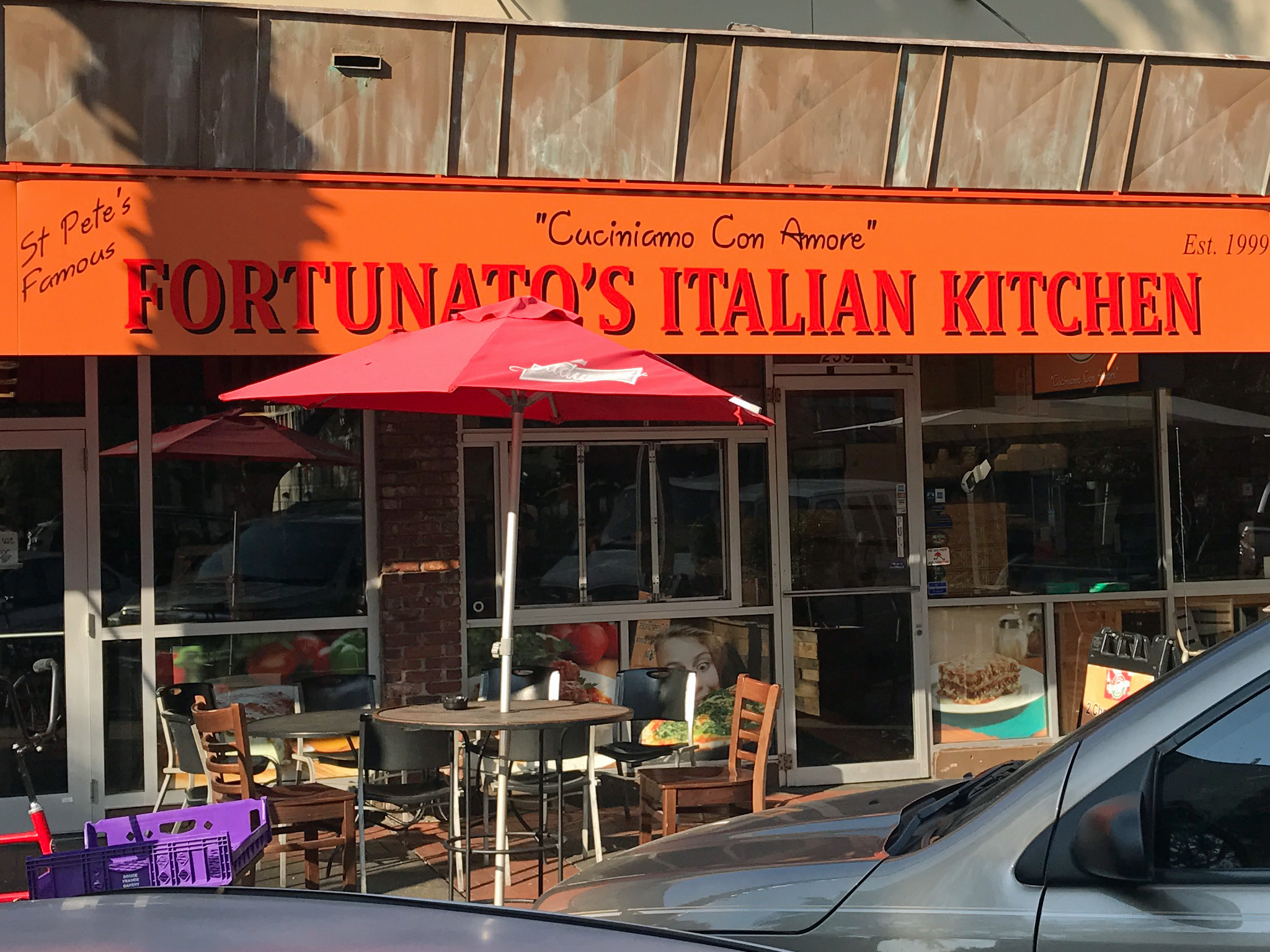 The original plan when buying Fortunato's was to build a new co-op kitchen to share with The Oyster Bar, and that still is the plan—it's just that ideas are easier to come up with than execute. They will also upgrade the menu to make it more dinner friendly, and to emphasize artisan-style pizzas with fresh ingredients. Cameron is friends with Tony Mangiafico, Executive Chef & Co-Owner of Gratzzi Italian Grille, and he may be helping with the new menu. Although this was originally expected to be done by late last year, Cameron now expects it to be executed by mid-2017.
The Plan for Lucky Dill Deli?
Good question.
Cameron knows it has lots of untapped potential. It's on the corner of Central & 3rd St N.—a bustling intersection—but it closes at 4:00 pm. Plus, it has a huge upstairs that is only used for storage and the catering side of the business, but is mostly left vacant.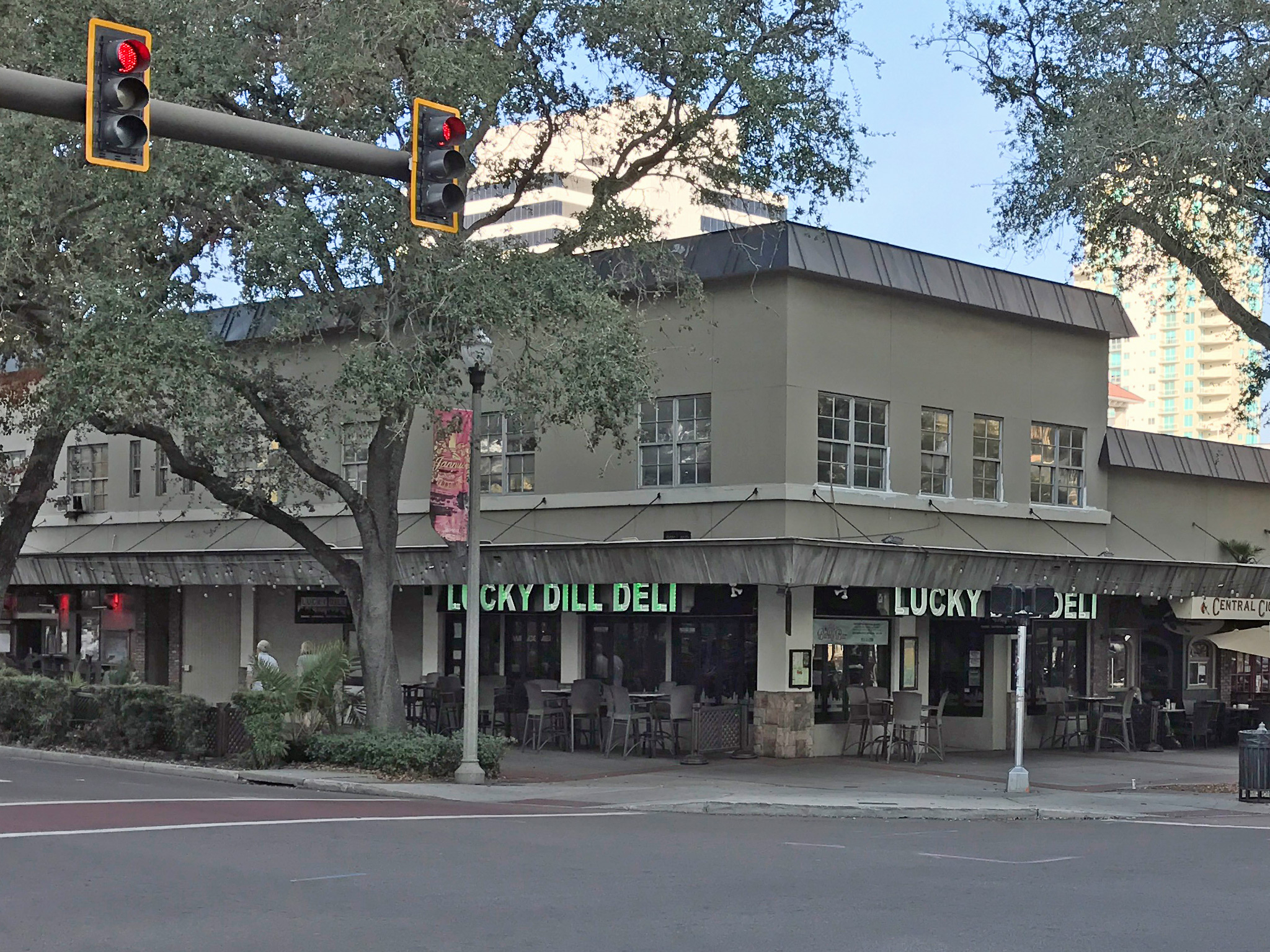 There are several possibilities for upstairs and downstairs. Upstairs—a second kitchen, an Aussie Beer Garden. Downstairs—a full service restaurant (instead of fast casual counter service they have now), a 24/7 diner (see related news here), and/or stay open later for dinner.
It seems that Lucky Dill Deli used to be a hotel as you can still see the numbered rooms upstairs. (There were shared restrooms down the hall.)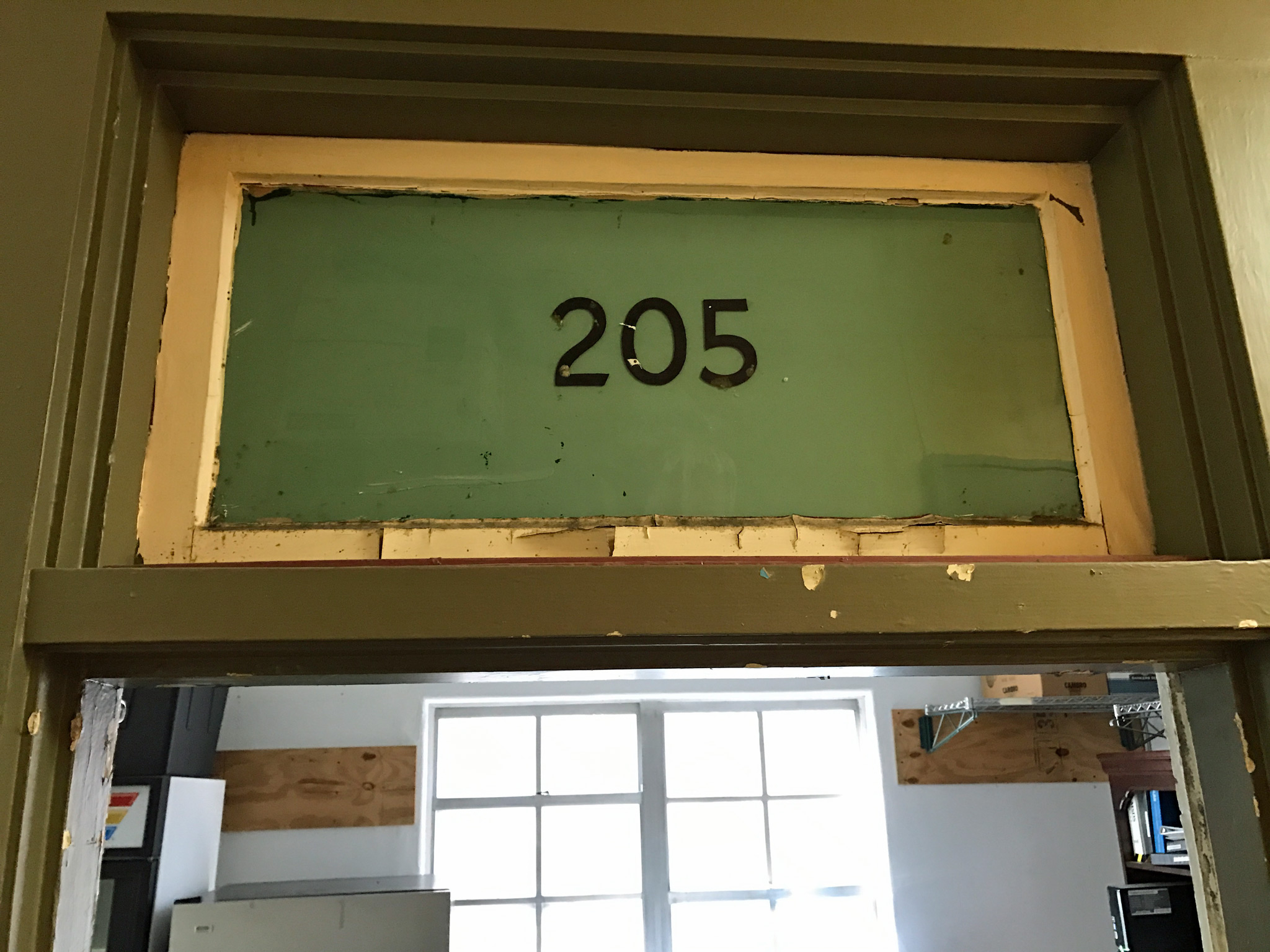 Cameron says; "Stephen (Schrutt) has four places, Westphal (Steve) has 4 or 5, Tony (Mangiafico) and Greg (Haddad) with all of their stuff [see related news here] … we must all be crazy, but it's like we love St. Pete so much that we're all in!" (He motions as if he is pushing all of his poker chips to the center of the table.)
The rest of our meeting then became a quite interesting mini-history lesson along with some grand dreams of Cameron's for the long-term future of the block.
We never knew that the cobblestone alley behind Lucky Dill Deli, and the rest of the block actually was the original Central Avenue and that you could see the old store fronts that are now the backs of the buildings.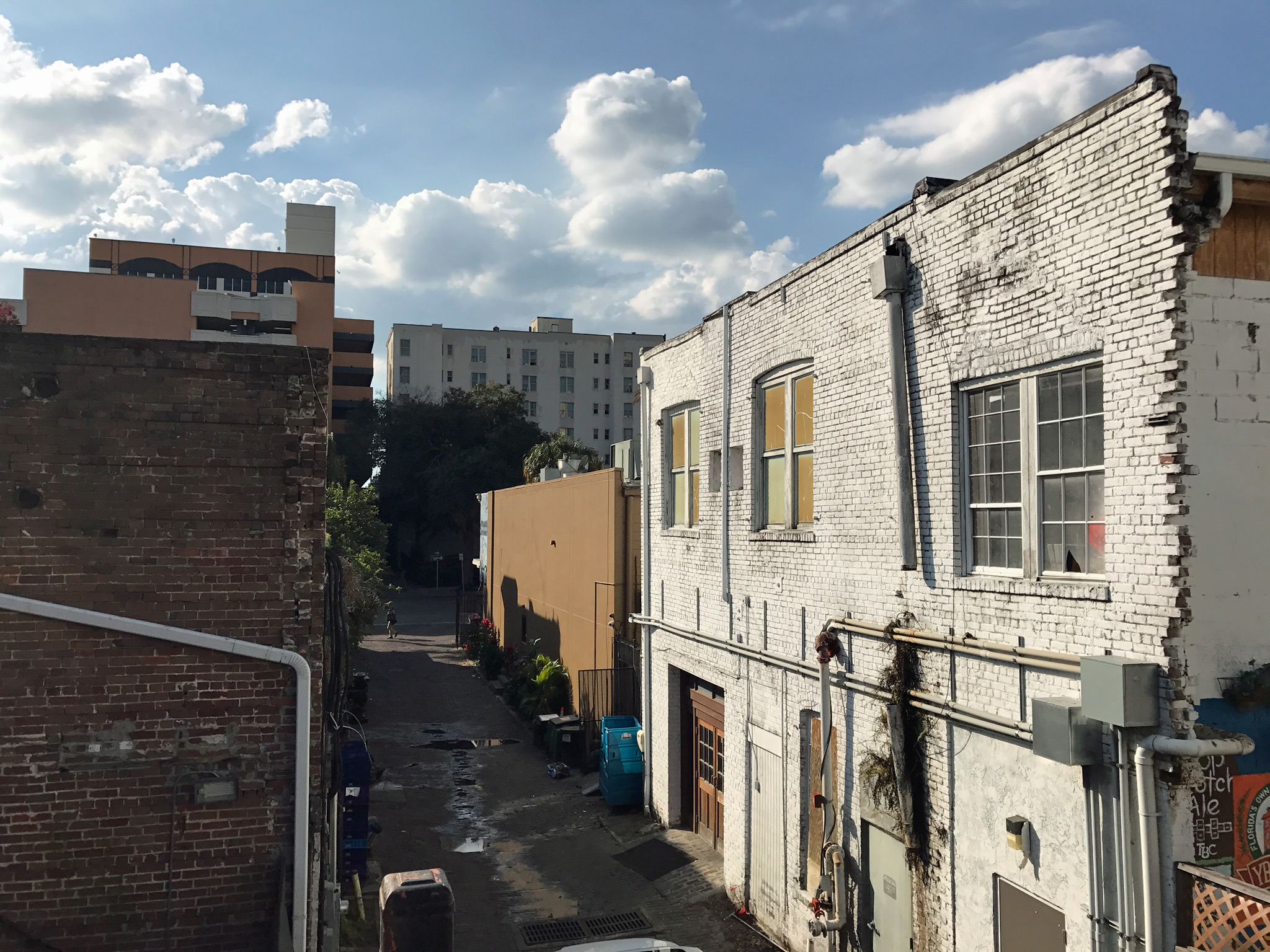 In the above photo (click for larger version): The alley behind Lucky Dill Deli that runs through to Jannus Landing was the original Central Avenue. The brick building on the left is the back of Ruby's Elixir on 3rd St. N. The white brick building on the right is Yard of Ale on 1st Ave North, and in front of it (background right of picture) is Burrito Boarder on 3rd St. N.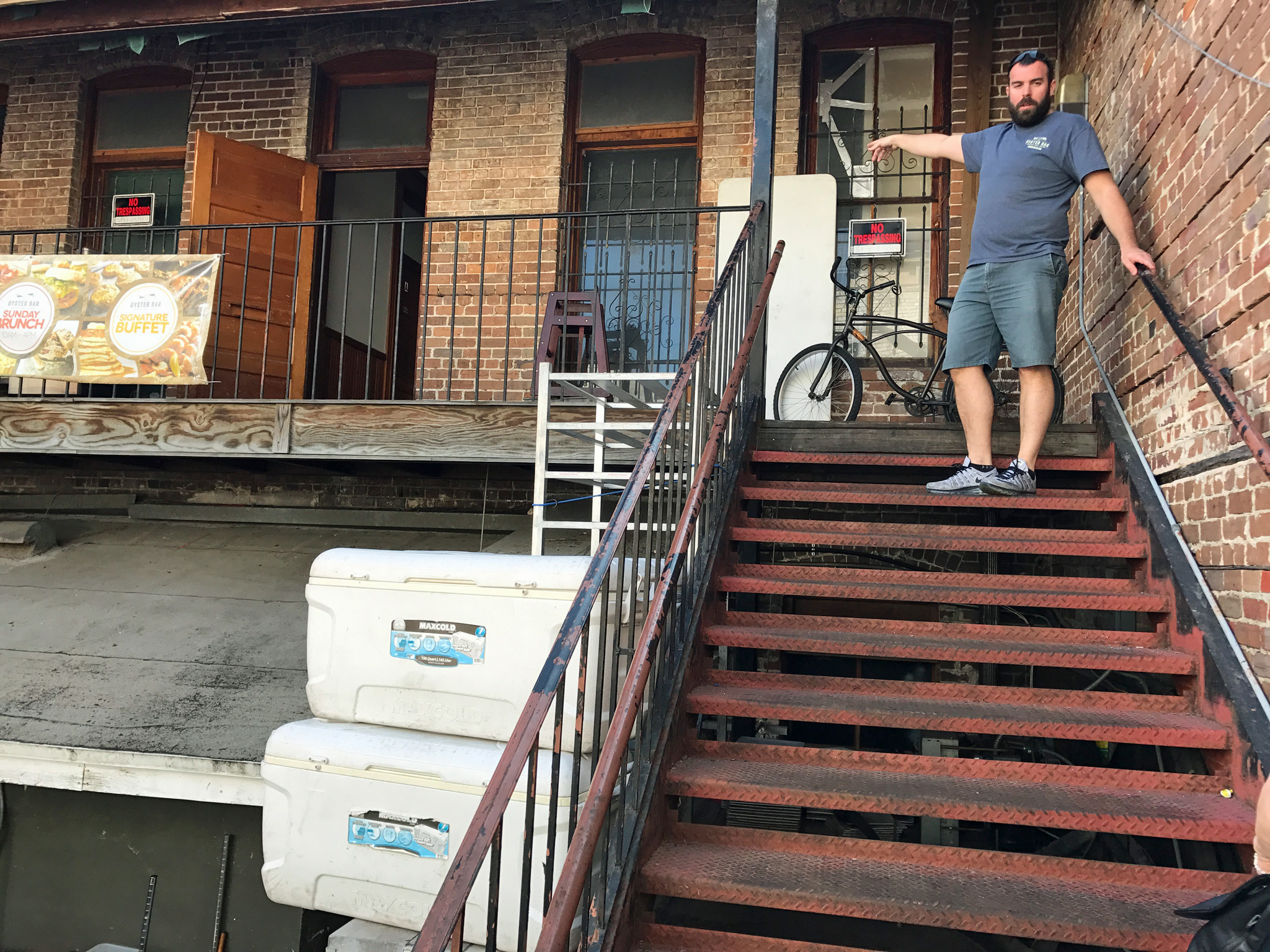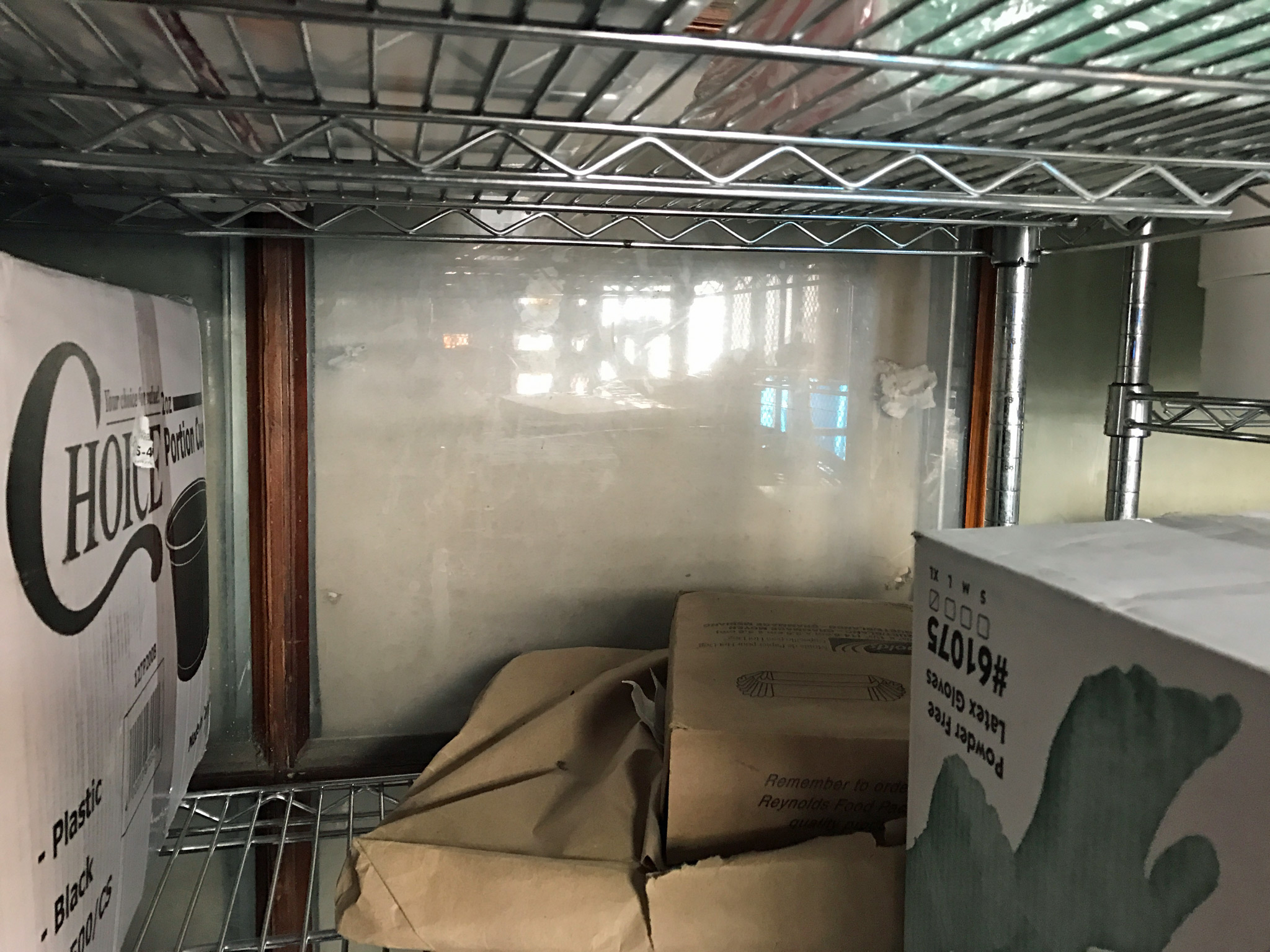 Cameron hopes to one day have a beer garden in back of The Oyster Bar, which can also serve Fortunato's and to somehow form a cooperation between all of the businesses on the 200 block of Central Avenue to turn the back alley into a functional customer-friendly venue that will make the block even more exciting and vibrant.
While talking about how the vibe in The Oyster Bar is different during Sunday Brunch Cameron says; "…that's what's so weird about this town, not weird, but … you just don't know whether to embrace the party culture of the town, you don't whether to embrace the quirkiness, the uniqueness, or just the local vibe, or the tourists … there's so many different windows …"
Well said Mr. Cameron.
No major changes are expected to be implemented at Lucky Dill Deli until 2018.
Stay tuned to St. Petersburg Foodies for more breaking news by following and liking our social media channels.
St. Petersburg Foodies Facebook Page
St. Petersburg Foodies Twitter
St. Petersburg Foodies Instagram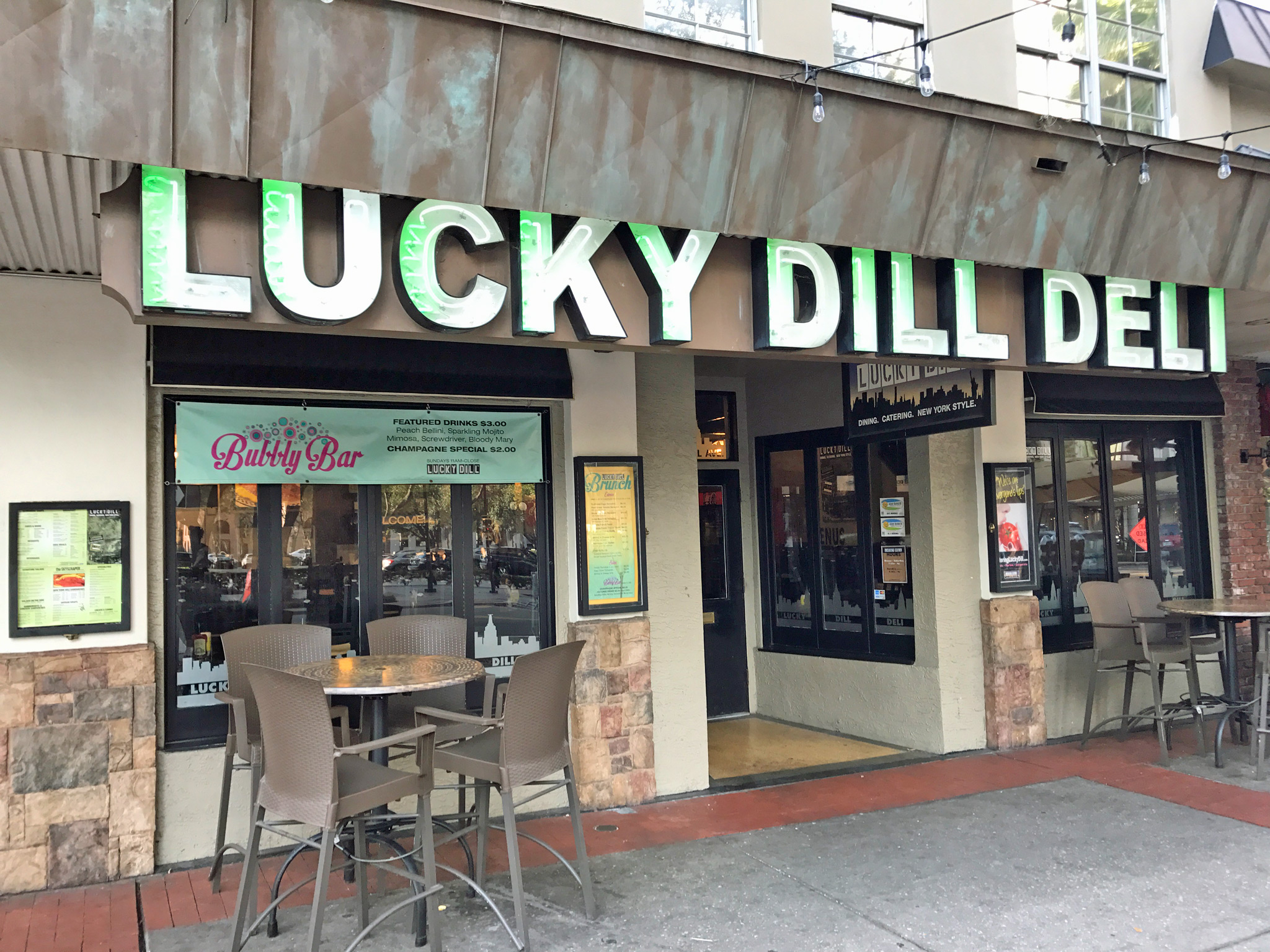 Readers Rating

Rated 4.1 stars




4.1

/ 5 (

Reviewers

)

Excellent
---
Josh Cameron, the owner of Oyster Bar & Fortunato's on Central Avenue has also taken over Lucky Dill Deli.