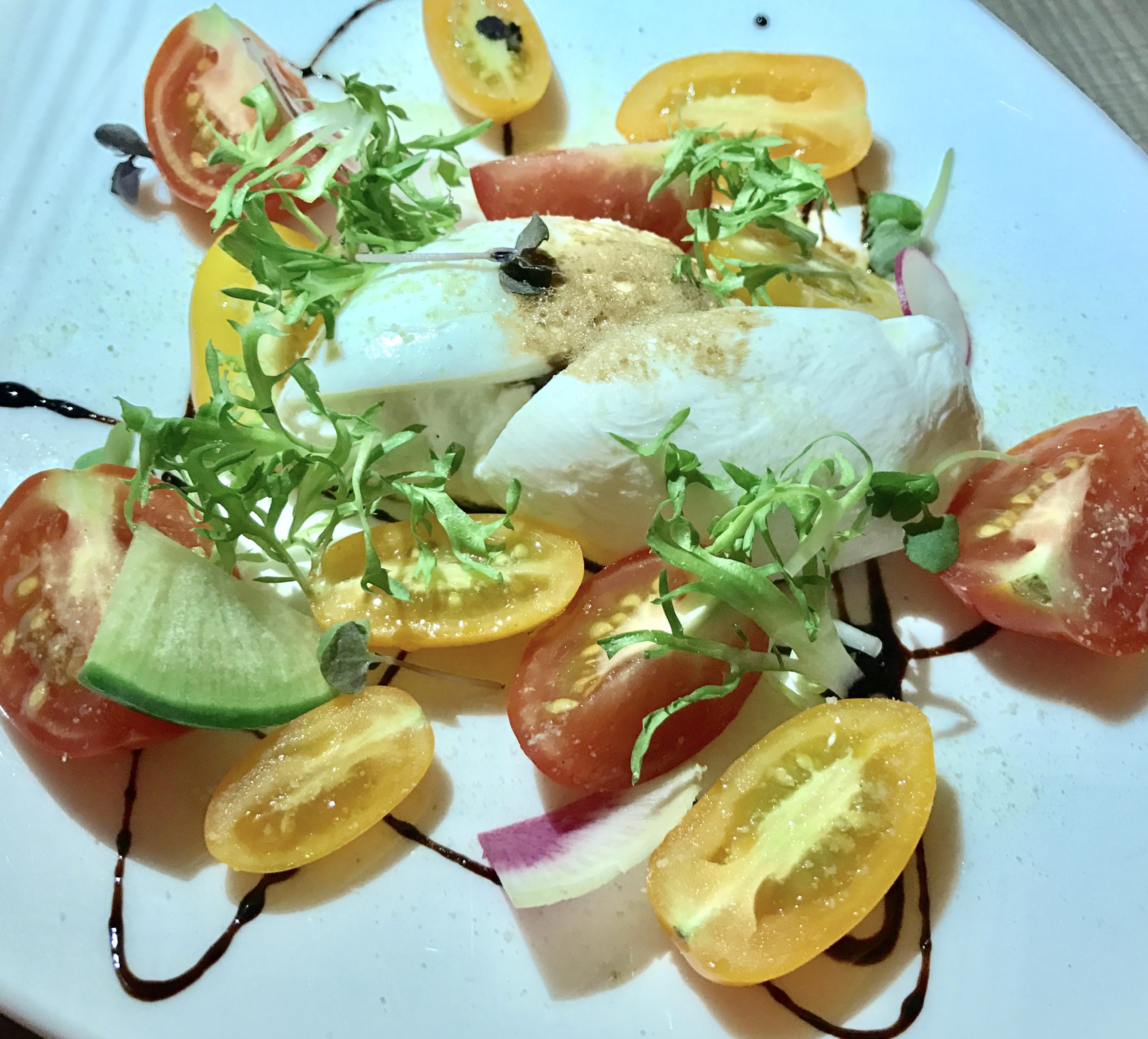 Chef de Cuisine, Luke Decker, Promoted to Executive Chef
Kevin and I were invited to meet the new Executive Chef of the Birch & Vine, Luke Decker, and to taste a few items from the new menu. Chef Luke has been with the Birch & Vine since June 1, 2013 which is just a week or so after they officially opened. He worked closely under former Executive Chef, Jason Cline, the entire time he was there.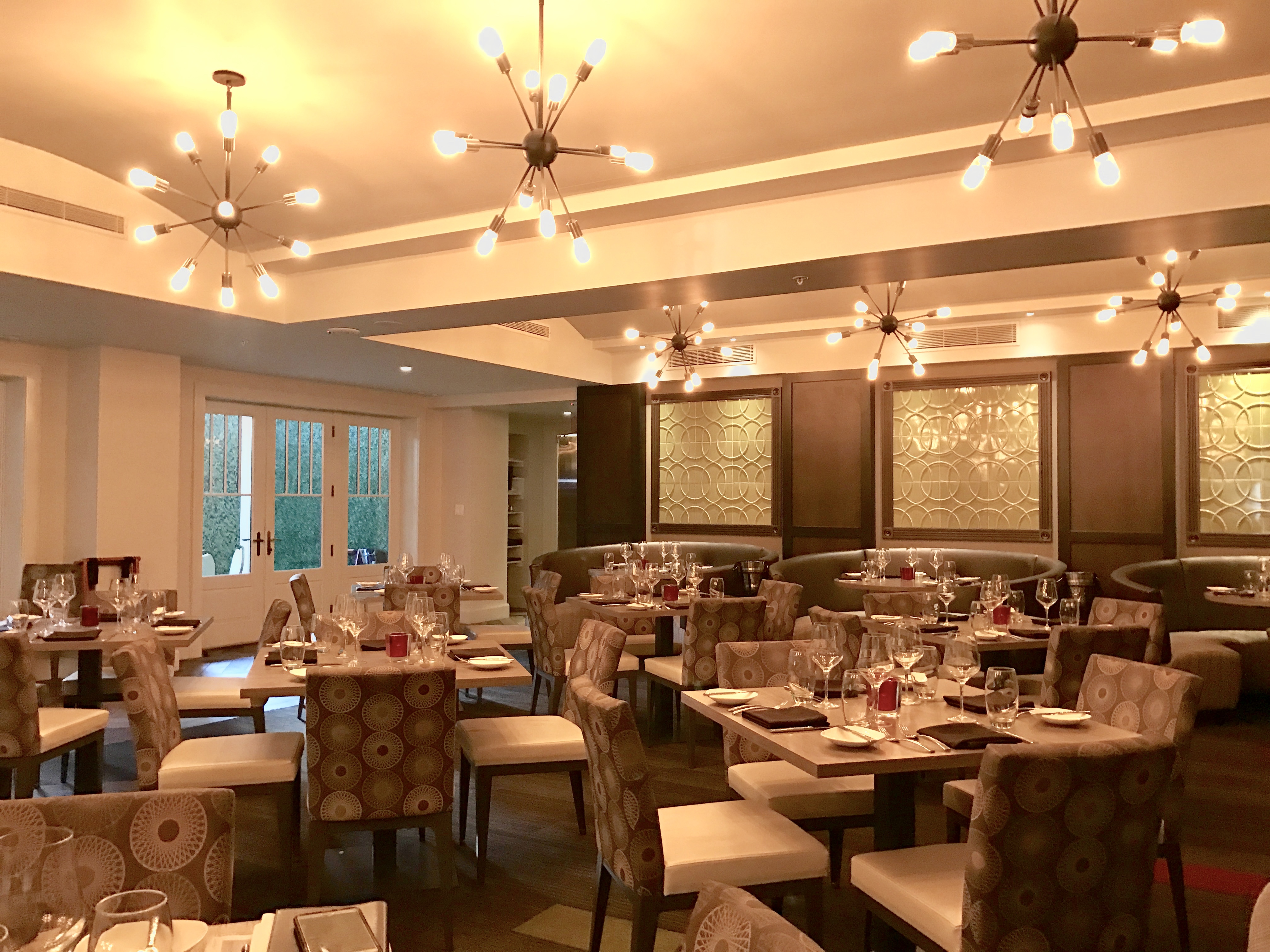 The management at the Birchwood had absolutely no qualms about Decker's abilities as a chef, but had some concerns at first about his leadership skills, so they did not promote him right away. With 250 seats and 170 employees, it is no small job. Instead they brought in another Chef who completely overhauled the menu and took the restaurant away from its original roots. Unfortunately, this just did not work out and they decided to promote Chef Luke to the position. So far, this has proven to be the right move, as he is handling it very well.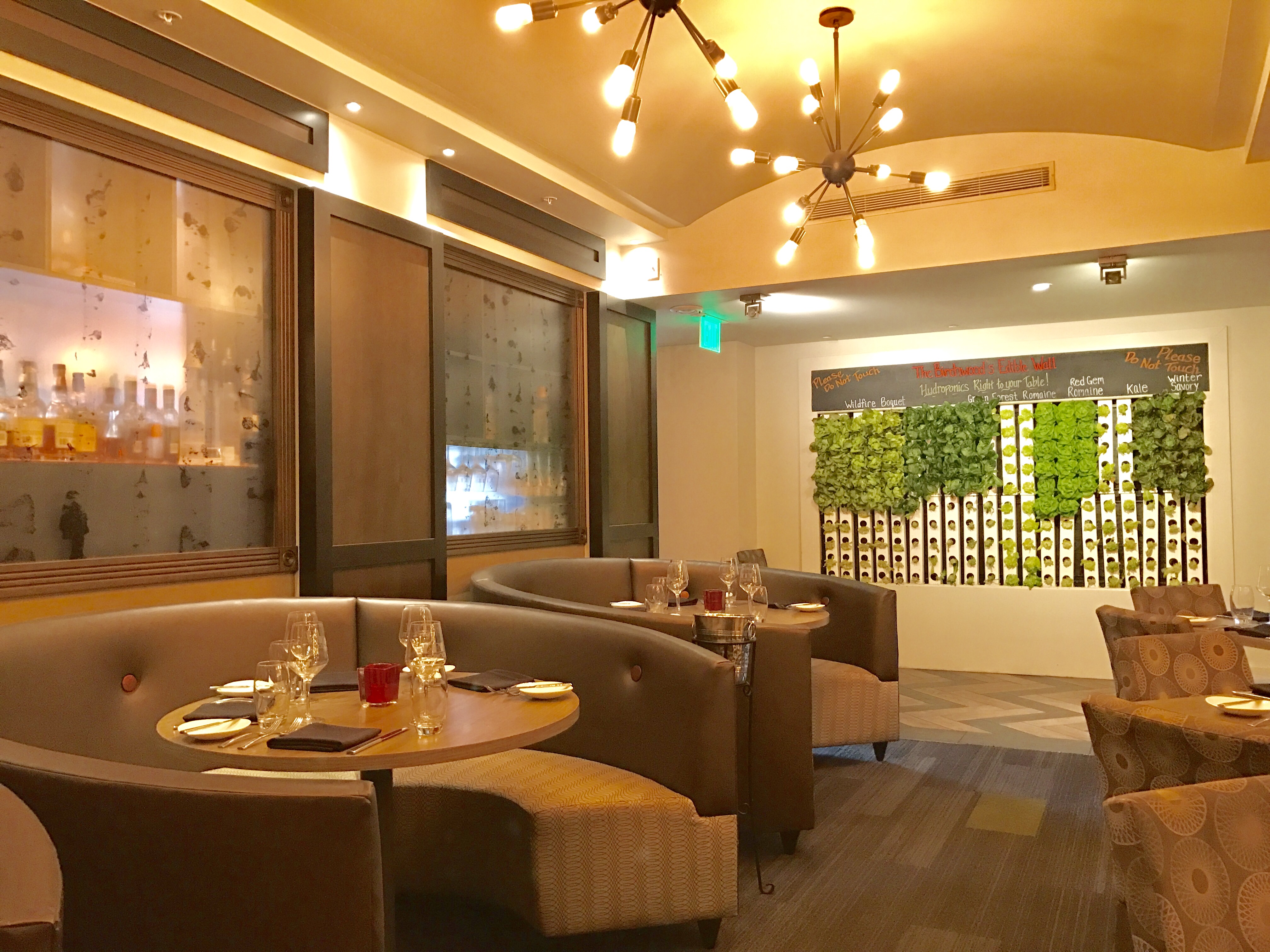 Chef Luke was 24 years old and tired of his eight year career in retail when his brother, Chef Anthony Decker, convinced him to join him at Bella Brava, the original one on Central Ave, and he was there for three years. That is where he fell in love with cooking and knew it would be more than just a job for him. As Chef Luke puts it,  "My brother, Anthony, is also a chef. He worked at Bella Brava, so he got me in there and it kind of just went from there. After Anthony left there he went to New York and did really big things up there and now he's back so I am really excited about that."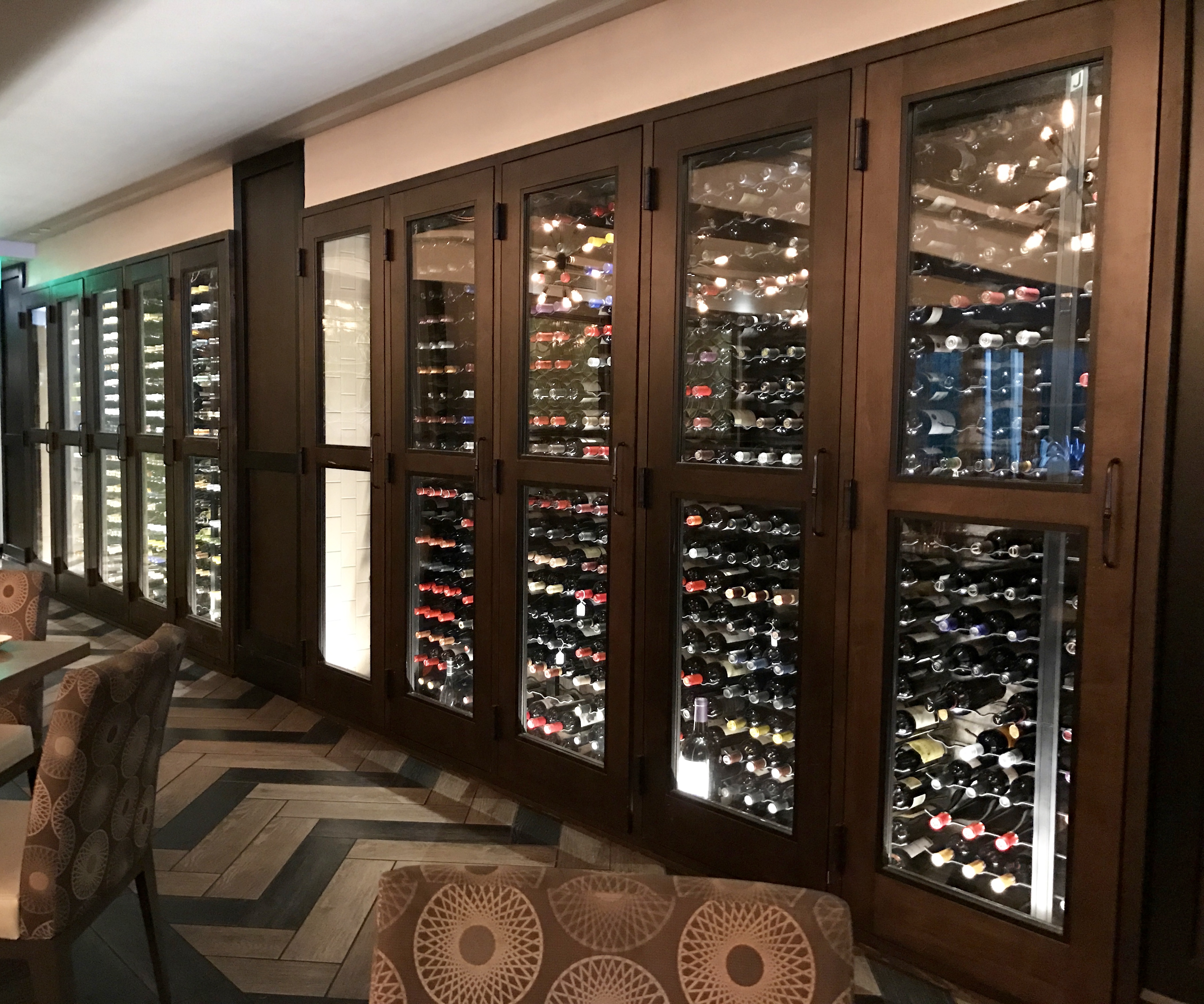 Chef Luke has finally convinced his brother to end his 12 years in NYC to come back to Florida and join him at the Birch & Vine as his Chef de Cuisine. Says Chef Luke, "He was sick of NYC, lives in Queens, works in Manhattan so it was an hour train ride each way plus we both have kids, he has a six year old and I have a six year old and a two year old. So we thought it would be cool to work together. Our parents are here and they're getting older so he felt the time was right to make the move. Plus I hassled him, "I've got a spot for you. Why don't you come back?"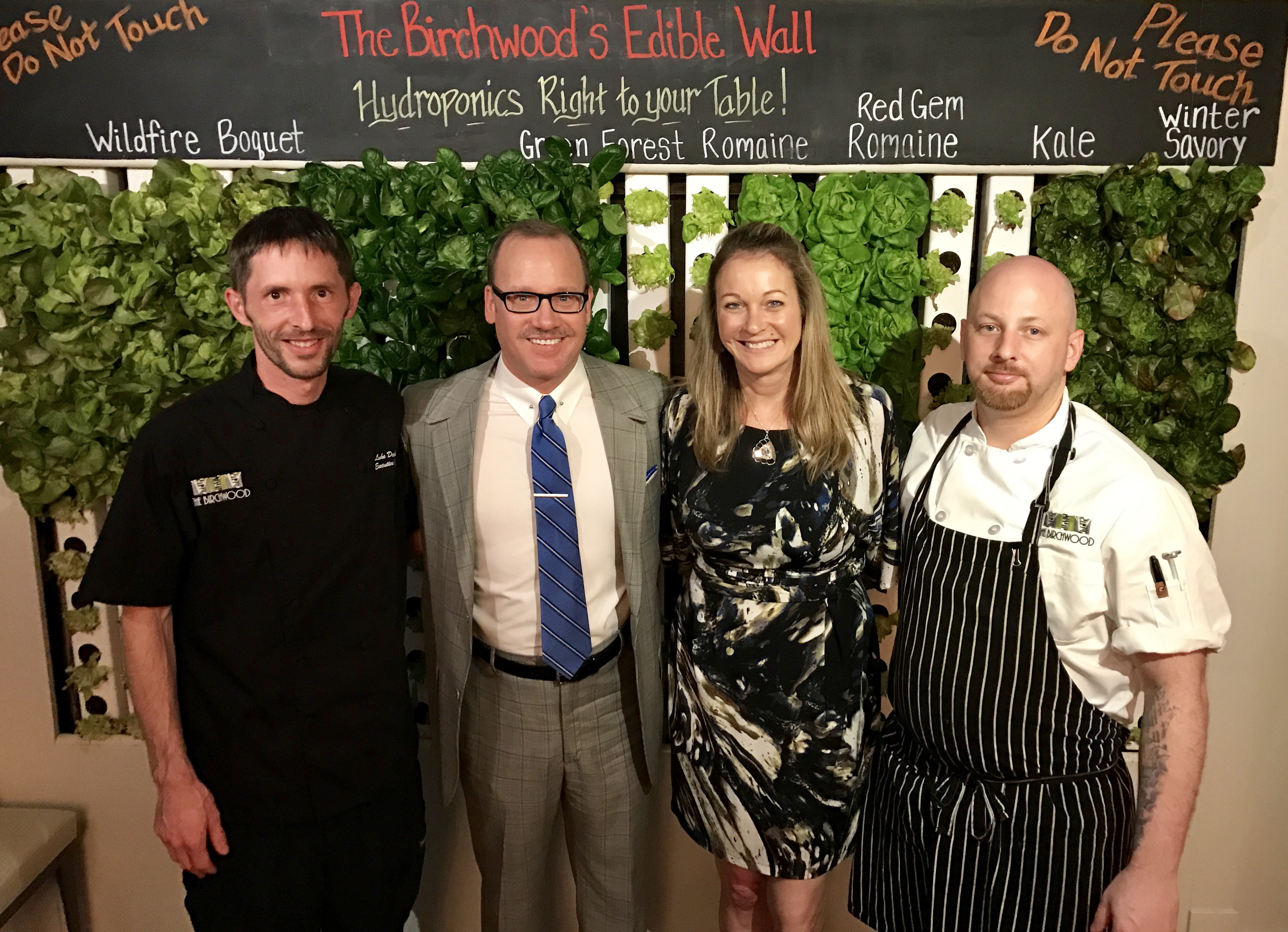 Chef Anthony Decker worked at Felidia Restaurant in New York City for 8 years as the Chef de Cuisine. The restaurant has been there since 1982 and is considered a classic. He also opened two restaurants on his own and lived in NYC for 12 years total. He just arrived in St Petersburg on Tuesday this week and today (meaning the day we spoke with he and Luke) is his first day working at the Birch & Vine. His family is still in New York but will be joining him soon. Says Chef Anthony, "I am happy to be back here. My parents are down here. He's here with his family." He joins the Birch & Vine family with great credentials. He says, "I have been in the kitchen since I was 15. I have opened four of my own restaurants. Down here I opened Bella Brava with Dyce and Robert and then I brought Luke in after about a year. Before that I was the Chef at Ovo Cafe at the same location on Central where they opened Bella Brava."
Luke just redid all three menus – Lunch, Dinner & Brunch – in a hectic three weeks. The chef that was there prior, took the restaurant in a completely different direction that was really not their style. Says Chef Luke, "I kind of went back to the proteins and stuff that we had on Jason's (Cline) menu. I changed the setups on them but brought back the stuff I knew would sell type of thing to get back to what we have been about since the beginning." With the new menu he brought back the items that they had built their name on such as Niman Ranch meat products and the Suncoast Food Alliance. Chef says about the Suncoast Food Alliance, "They have really awesome, really cool stuff. He sends out a weekly list of what all of the local farms have. So he is the middleman for all of the local farms basically. So they have really cool, unique stuff."
So onto the food! I think a lot of food in this town is amazing, but I am going to go out on a limb here and say that everything that we tasted was superb! I would go so far as to say that it was SUPERBLY EXCELLENT!
The one item I would not see myself ordering over and over are the Crispy Stuffed Olives, only because they are so rich. They are on the appetizer menu for both lunch and dinner. It is a large portion that is perfect for sharing. The sauce is scrumptious and tangy. They are Spanish Queen olives stuffed with Marinated Goat-Sheep Feta blended with Roasted Pepper and served on top of Sofrito Sauce (Spanish tomato sauce). They are absolutely divine but as I said, very rich and of course salty – which I love.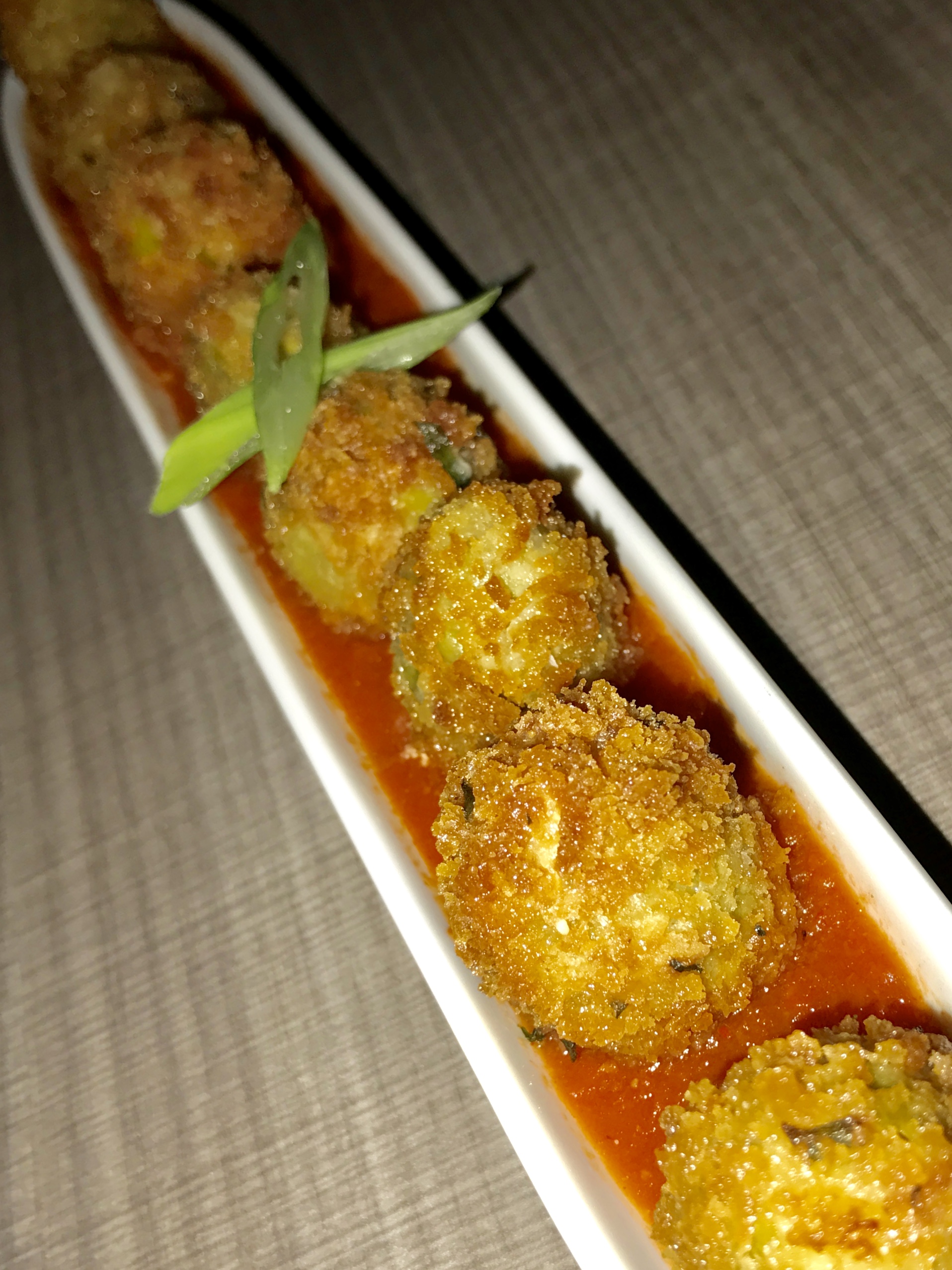 Next, and only served on the lunch menu, we tried the Heirloom Tomato & Burrata Salad which consists of Heirloom Tomatoes, Burrata, Basil Dust, Heirloom radishes and Balsamic. We could not stop eating this. There was nothing left on that plate. Simple, healthy and so tasty. The heirloom flavors were tangy and sweet and the Burrata was some of the best we have ever had! Of course the Balsamic complements the dish perfectly.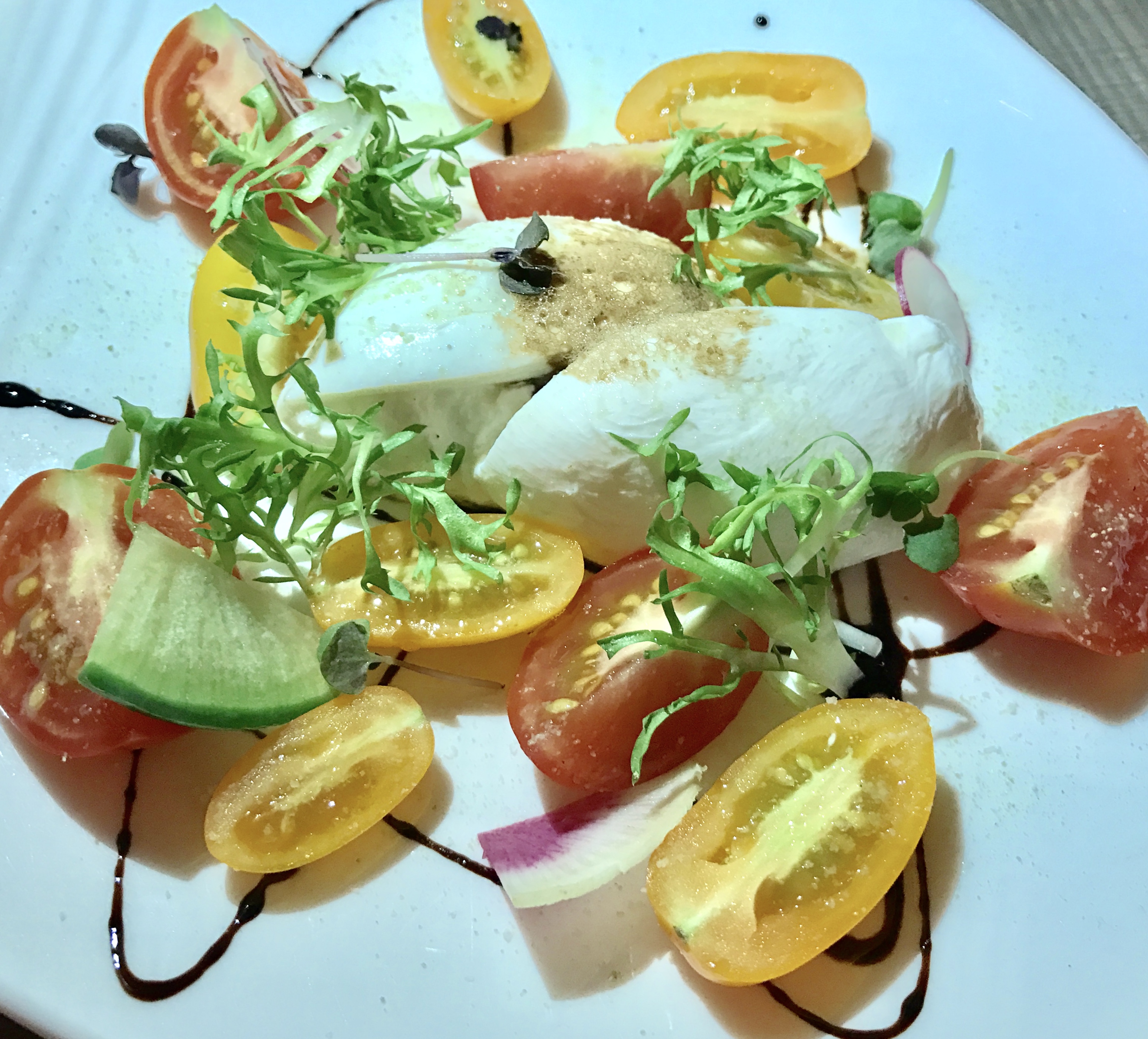 Next we tried another item from the lunch menu that I have had at other restaurants, however, for my tastes, this is the best Chicken Bahn Mi Sandwich I have ever had. It was served on a large, crispy french bread roll that was difficult to fit in my mouth, but the bread was so amazing that I ate it out of it and put bites of bread on my fork with it. I would order this again and again. Without cilantro, of course. It contains Pickled Vegetables, Cucumber, Cilantro, House-Made Sriracha Aioli and Sweet Fries. I don't know what they do to that Aioli but OMG!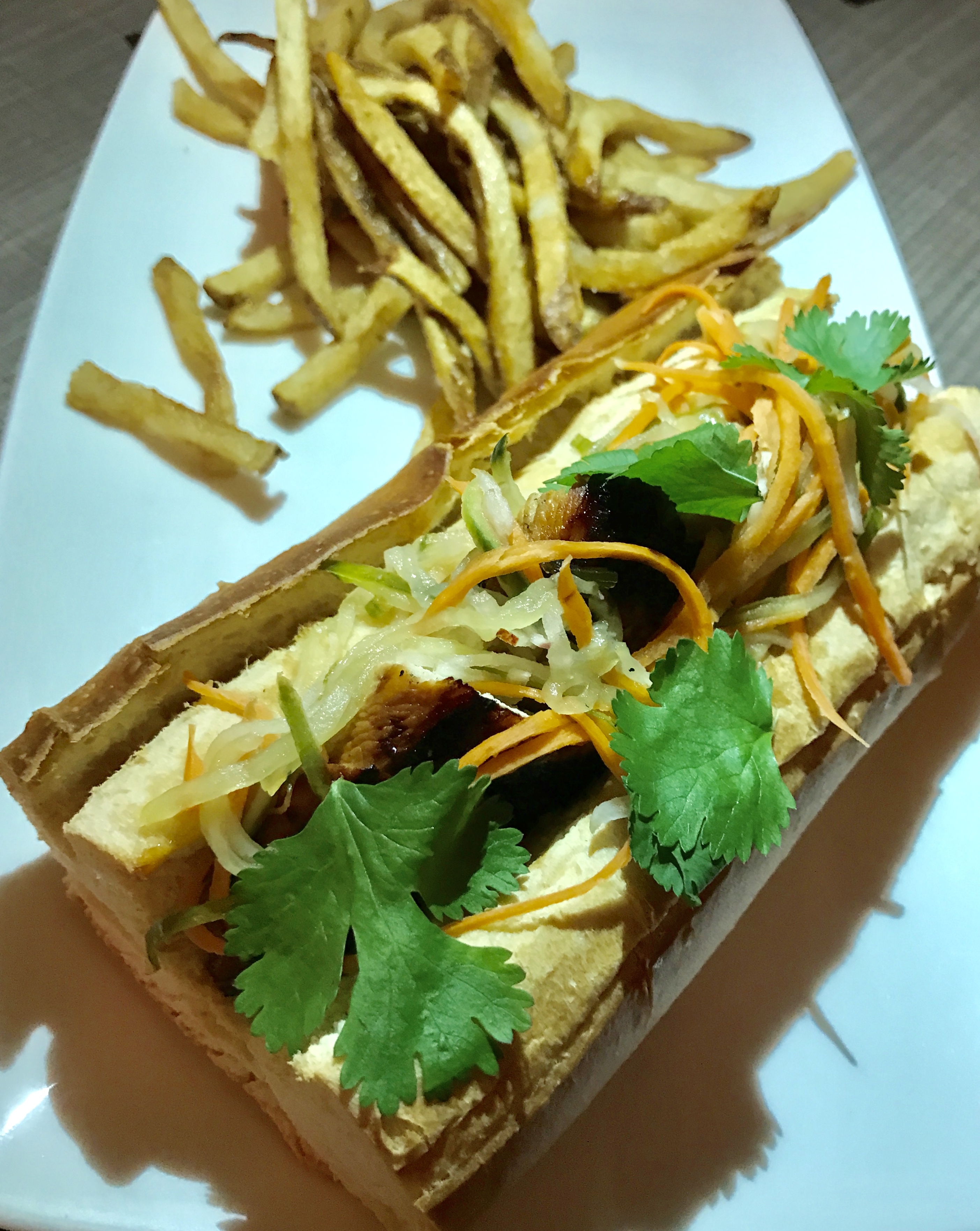 Our sampling from the dinner menu was equally fantastic. We had Pan Seared Ahi Tuna (served Tataki style) with Chilled Sesame Noodles, Edamame, Broccolini, Enoki Mushroom, House-made Sriracha and Togarashi spice topped with a pea shoot and radish salad all served in an edible House made Fried Rice Paper Bowl (though it's edible, the bowl is not all that tasty). The tuna was incredibly fresh, cooked to our taste but can be prepared to your liking, the noodles were hearty and all of the ingredients were light and bursting with flavor. There was a fresh and zingy hint of lemon that was a perfect complement and did not overwhelm the dish. It is also a very nice size portion.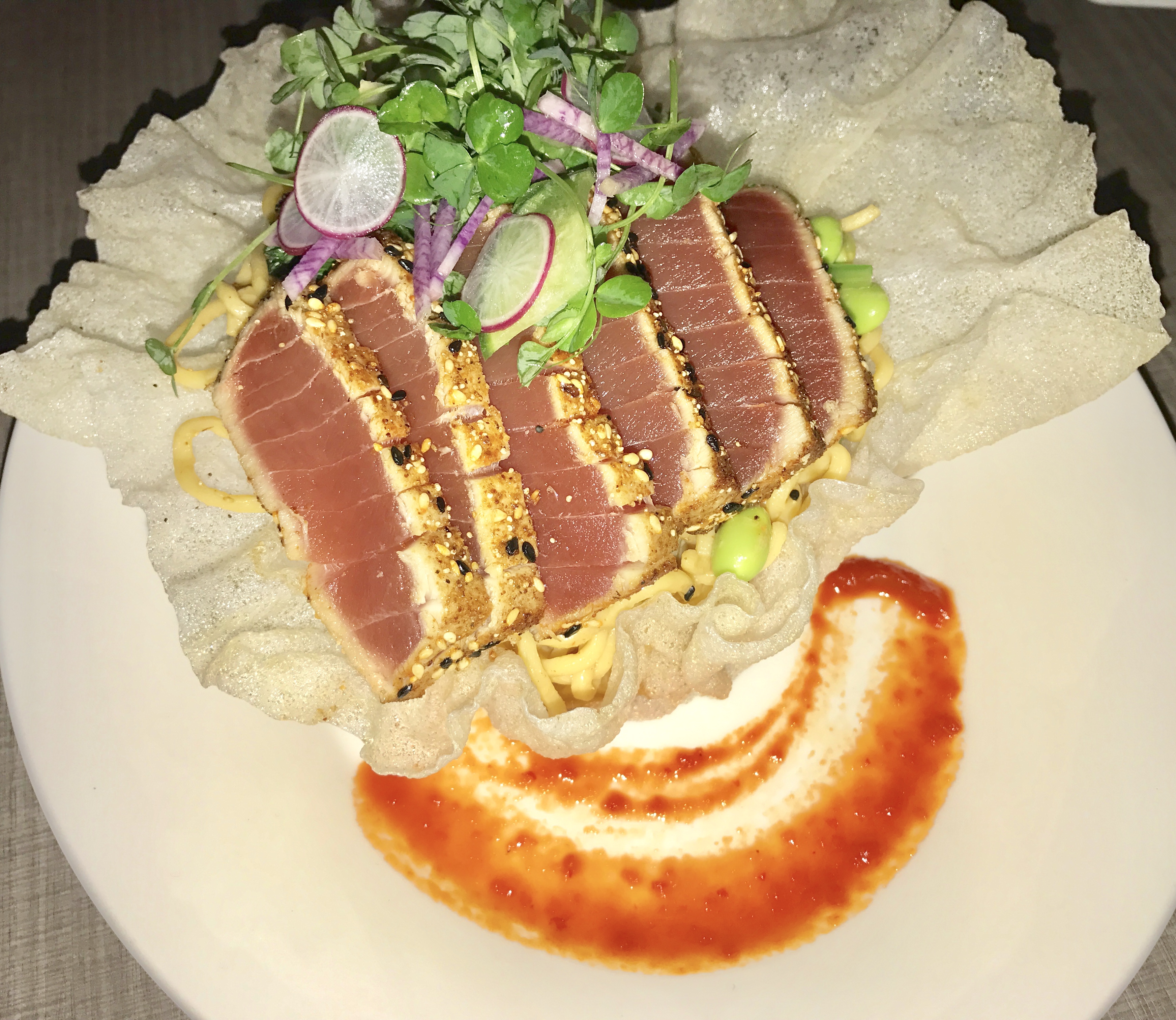 Besides an event we attended for the Food & Wine Festival this year, we have not been back to the Birch & Vine since Chef Jason Cline left. We will be coming back very, very, very soon now! My hat is off to Chef Luke. Great job!
Read About Chef Jason Cline Here
Read About Chef Jason Cline's New Venture Here
Stay tuned to St. Petersburg Foodies for more breaking news by following and liking our social media channels.
St. Petersburg Foodies Facebook Page
St. Petersburg Foodies Twitter
St. Petersburg Foodies Instagram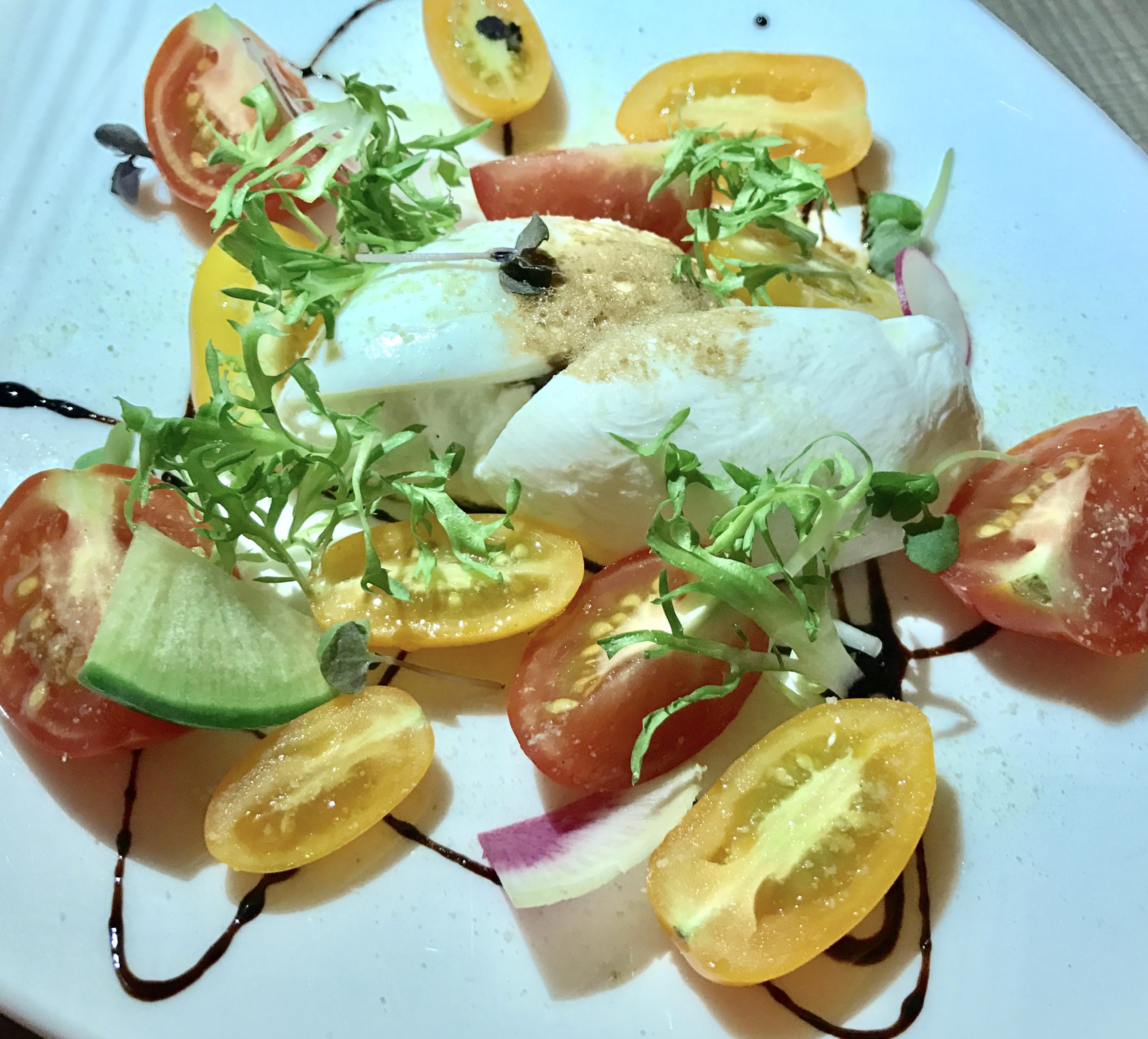 Readers Rating

Rated 5 stars




5

/ 5 (

Reviewers

)

Spectacular
---
Birch & Vine

727-896-1080

Upscale

,

Farm to Table

,

New American

Mon - Thu

11:00am - 10:00pm

Fri -

11:00am - 11:00pm

Sat -

10:00am - 11:00pm

Sun -

10:00am - 10:00pm
340 Beach Drive NE

,

St Petersburg

,

FL

33701

,

USA
---
Upscale, new American fare Fresh ingredients and innovative menu items.
DISCLAIMER: Kevin, Lori, Abby, Haley, & Lindsey do not dine anonymously (this would be impossible) and we sometimes get free food (though never expected). However, we dine with the locals and we support our own. You will always get honesty in a respectful manner. We do not include any large national or regional chains in our ratings and reviews. We focus on independent locally owned eateries exclusively.

PLEASE NOTE: Reviews reflect a certain moment in time. Some restaurants stay extremely consistent over many years, and some change for the better or worse. Some things that may change are: chefs, recipes, food suppliers, ingredients, philosophies, ownership, etc. We always hope that you have the same good, or great experience we had.
More Foodies News, Reviews & Recipes