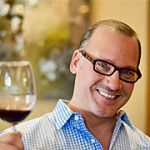 Kevin Godbee · Apr 16, 2019 · 1 min read
Interview with Raphael Perrier of Kahwa Coffee Roasting
Welcome to the St. Petersburg Foodies Podcast Episode 33. Our featured interview today is with Raphael Perrier of Kahwa Coffee Roasting. We find out from Raphael that his first job out of University was as a coffee barista at La Colombe Coffee Roasters, when it was a small company. (Now they have 30 locations). It is where he met his wife, Sarah, and the experience obviously came in handy later, when he started Kahwa. Today, for our musical guest, Frankie Raye is back. She has a new album out, titled, "Brave". We do a foodie lighting round with her, a background interview, and feature the title track from the new album.
Listen right here with our player above, or use your favorite podcast listening app below.
Check out Kahwa Coffee Roasting in action in this video.

The St. Petersburg Foodies Podcast features interviews with chefs, restaurateurs, sommeliers, bartenders, and more, and covers the burgeoning food scene in St. Petersburg, Florida. Episodes air every Tuesday.
This episode of the St. Petersburg Foodies Podcast is brought to you by Buya Ramen Annata Restaurant & Wine Bar, Engine No. 9, and Alto Mare Fish Bar.
Please keep them in mind the next time you are hungry for some fantastic food.
Our announcer is Candice Aviles from Meet the Chef and Channel 10 News. Our theme music is provided by The Chris Walker Band.
Links: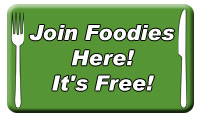 DISCLAIMER: Kevin, Lori, Abby, Haley, Lindsey, & Alexia do not dine anonymously (this would be impossible) and we sometimes get free food (though never expected). However, we dine with the locals and we support our own. You will always get honesty in a respectful manner.

PLEASE NOTE: Reviews reflect a certain moment in time. Some restaurants stay extremely consistent over many years, and some change for the better or worse. Some things that may change are: chefs, recipes, food suppliers, ingredients, philosophies. We always hope that you have the same good, or great experience we had.