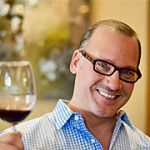 Kevin Godbee · Aug 6, 2019 · 1 min read
Interview with Roger Curlin from Club Savor
Welcome to the St. Petersburg Foodies Podcast Episode 49! Our featured interview today is with Roger Curlin from Club Savor, THE Exclusive Membership Dining Club for Pinellas County. Working with different restaurants all over St. Pete and Pinellas, Roger has some great insight into what's happening in the local restaurant world, and we have quite an interesting conversation. Our musical guest is Kristopher James. He is a music scene vet here in Tampa Bay and has played all over Tampa and St Pete, including the Gasparilla Music Festival, and is a favorite on WMNF community radio. We will feature the new song, "We Ain't Never Been the Same" after The Fast Five Foodies Questions.
Listen right here with our player above, or use your favorite podcast listening app below.
The St. Petersburg Foodies Podcast features interviews with chefs, restaurateurs, sommeliers, bartenders, and more, and covers the burgeoning food scene in St. Petersburg, Florida. Episodes air every Tuesday.
This episode of the St. Petersburg Foodies Podcast is brought to you by Pacific Counter, Salty J's, The Brass Bowl Kitchen & Juicery, Club Savor, Buya Ramen, and Engine No. 9. Please keep them in mind the next time you are hungry for some fantastic food.
Our announcer is Candice Aviles from Meet the Chef and Channel 10 News. Our theme music is provided by The Chris Walker Band.
Links: